The Ultimate Ecuador Adventure: Best 2-week Ecuador itinerary for travelers
Hey there, fellow travelers! If you're dreaming of an incredible 2-week adventure in Ecuador, you've come to the right place. We have created the best 2-week Ecuador itinerary for travelers to get you to explore the diverse landscapes, vibrant culture, and breathtaking natural wonders of Ecuador. As a local, I'm thrilled to share with you the best places to see and things to do during your two weeks in Ecuador. So, let's dive in and create memories that will last a lifetime!
Day 1: Arrival in Quito
Welcome to Ecuador! Start your adventure in Quito, the country's capital and a UNESCO World Heritage site. Take a leisurely stroll through the cobblestone streets of the historic center, visit the stunning Quito Basilica, and immerse yourself in the local culture.
Quito is a leading destination in South America and a vibrant capital city. Make sure to spend a couple of days exploring all the different activities that this city has to offer.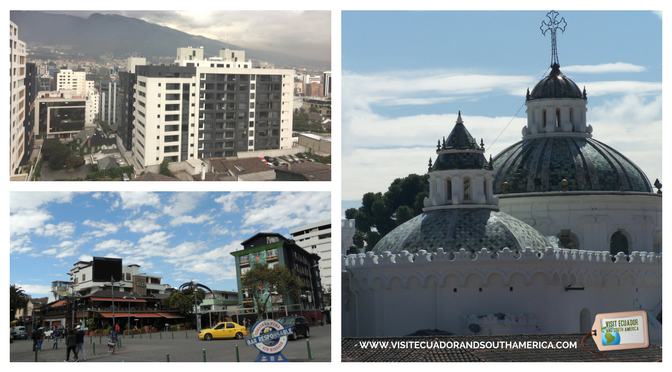 Day 2: Quito City Tour
Dive deeper into Quito's rich history and culture. Explore the colonial old town, Plaza de la Independencia, and visit iconic landmarks such as San Francisco Church and La Compañía de Jesús. Don't miss the opportunity to try traditional Ecuadorian cuisine at local eateries (just please avoid fresh juices unless you are at a well-known hotel). You can also book a day tour. 
While you stroll down the magical streets of downtown Quito, admire the charm of plazas, churches, and museums. I would normally combine this tour with a visit to the monument of the Middle of the World.
Where to stay in Quito
We often have friends, family, and also work-related visitors coming to Quito; together with my family, we have our top recommendations here:
Hacienda Jimenita is the place to escape to nature, relax and connect with history near Quito Airport. We tell you all about our visit to this enchanting hacienda and book your stay. 
Hotel Las Cuevas Terra Lodge to spend the perfect getaway in a cave hotel near Quito. You can read all about our unique experience here and book your stay. 
Hotel Finlandia has a great location in the modern part of Quito, near the main shopping centers and Parque La Carolina. It offers good food, fair prices, free Wi-Fi, and comfortable rooms and the staff is helpful and friendly.
Hotel Vieja Cuba This is a cozy small hotel with comfortable rooms and friendly and helpful staff. The hotel offers a fresh-made breakfast consisting of eggs, granola, toast, ham, cheese, yogurt, and tea or coffee. The location is also great, not far from Plaza Foch, within walking distance, you have one of the nicest areas for locals and tourists alike. Minutes away from shops, restaurants, pubs, bars, and more.
And if you want to go camping but without abandoning some comfort, you can go Glamping at Urkuwayku Organic Farm in Ilalo, it connects you with Nature and is located near Quito.
Day 3: Otavalo Market
Hop on a bus or if you want to you can book a tour to Otavalo and Ibarra. Otavalo is a town renowned for its vibrant indigenous market. Immerse yourself in the kaleidoscope of colors, textures, and aromas as you explore the market's handicrafts, textiles, and traditional artwork. Engage with the locals and learn about their unique culture. You will also visit the best places in Imbabura province, including the Peguche Waterfall.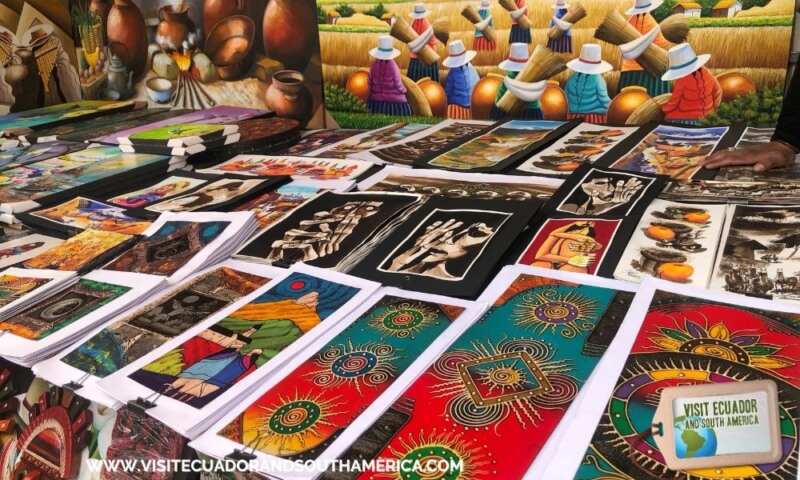 Where to Stay in Otavalo
Hacienda Cusin: Experience the charm of centuries-old Hacienda Cusin, just outside Otavalo. This historic gem offers traditional Ecuadorian cuisine and easy access to the famous Otavalo Market.
Hotel Otavalo: Enjoy a comfortable stay at Hotel Otavalo, where you can explore the town and its vibrant market. It's a convenient choice for travelers seeking a central location.
Hacienda Pinsaquí: Discover serenity at Hacienda Pinsaquí, nestled in the Andean landscape. Cozy rooms and delicious Ecuadorian dishes make it a delightful countryside retreat. Read our review here.
Day 4: Cuicocha Lake and Cotacachi
Embark on a day trip to Cuicocha Lake, a volcanic crater lake known for its scenic beauty. Enjoy a boat ride across the emerald waters, surrounded by breathtaking views of the surrounding Andean landscapes. Afterward, visit the nearby town of Cotacachi, famous for its leather goods and charming artisan shops. You can take a tour that includes Otavalo, Cotacachi, and Cuicocha.

Day 5: Mindo Cloud Forest
Journey to the enchanting cloud forest of Mindo, a nature lover's paradise. Take a scenic bus ride and immerse yourself in the lush greenery, cascading waterfalls, and diverse birdlife. Explore the forest on a guided hike, go zip-lining through the canopy, and don't forget to indulge in some delicious Ecuadorian chocolate.
Book a tour:
You can book an organized tour, we recommend this full day guided tour.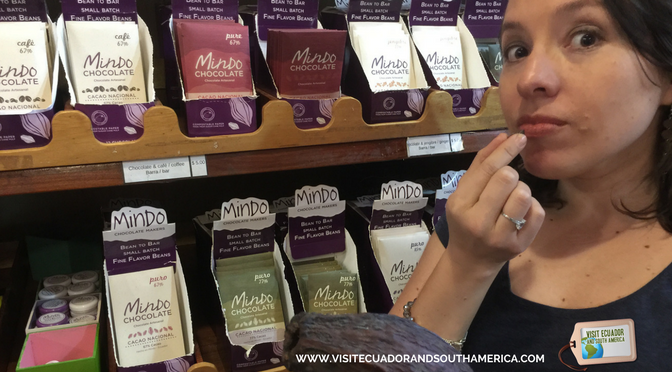 Day 6: Mindo Adventure Activities
Get your adrenaline pumping with more adventure activities in Mindo. Go tubing down the river, or take a relaxing walk through the butterfly gardens. End your day by relaxing in natural hot springs, rejuvenating both your body and soul.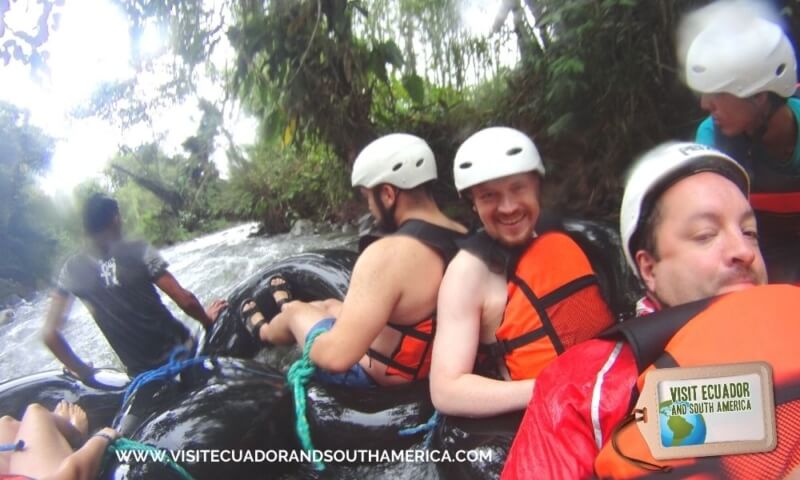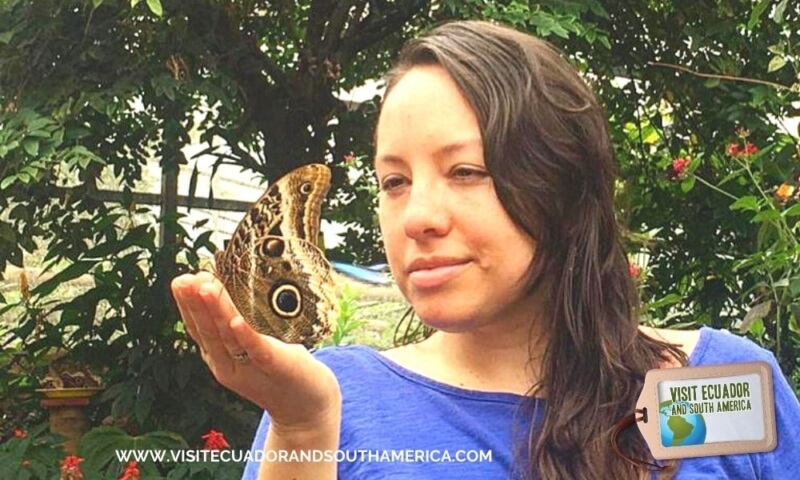 Where to stay in Mindo
Hosteria Terrabambu Lodge: this is an amazing place to relax and enjoy the natural surroundings in Mindo. We share our experiences during our stay.
Casa Divina Lodge is the place to stay to enjoy biodiversity and birdwatching in Mindo at its best. Read all about this magical place.
Day 7: Quito to Cuenca
Fly, take a bus, or embark on a memorable road trip from Quito to Cuenca to Cuenca, a UNESCO World Heritage city known for its colonial architecture and artistic flair. Explore the charming streets, visit museums, and admire the stunning blue-domed Cathedral of the Immaculate Conception in a historical center that is easy to visit on foot.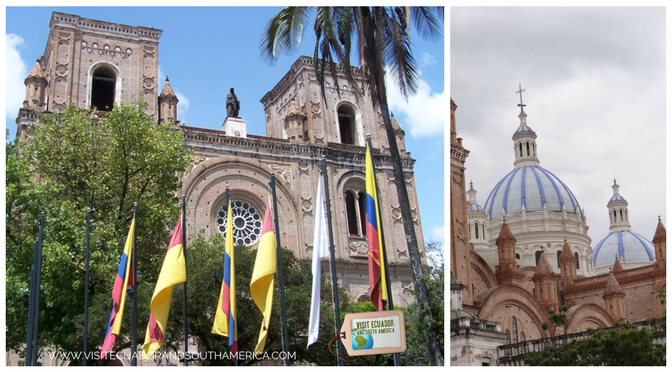 Day 8: Cuenca City Tour
Discover the cultural gems of Cuenca on a guided city tour. Marvel at the beauty of Calderon Park, explore the vibrant flower market and visit the famous Pumapungo Archaeological Park to learn about the ancient Inca civilization. Enjoy the city's vibrant nightlife and savor the local cuisine.
Where to stay in Cuenca
Downtown Cuenca and pet-friendly – Looking for a hotel boutique decorated in colonial style, in the historical part of town? NASS Casa del Aguila located only four blocks away from the main square is the place for you.
Hotel Santa Lucia: A charming boutique hotel nestled in Cuenca's historic center. It offers cozy rooms, friendly staff, and a lovely courtyard. With its prime location, you'll have easy access to the city's cultural gems.
Mansion Alcazar: A luxury hotel housed in a beautifully restored mansion. Mansion Alcazar combines historical charm with modern comfort. Enjoy the elegant rooms, excellent dining, and a peaceful garden.
On your way to Cajas National Park  – Molino del Puente – If you are looking for a place to escape the hustle and bustle of the city, Molino del Puente is the place for you! The mills transport you to Europe, and at the same time get you to feel the imposing Andes with its mountains and landscapes.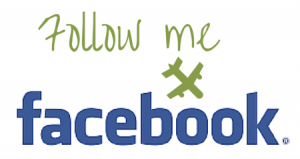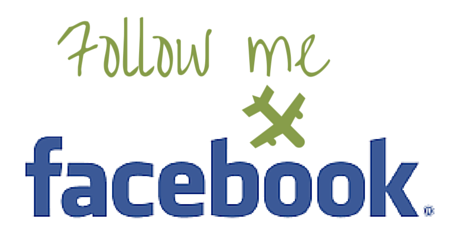 Day 9: Cajas National Park
Embark on an unforgettable day trip to Cajas National Park, a nature lover's paradise. Hike through the rolling hills, pristine lakes, and unique high-altitude ecosystems. Keep an eye out for the elusive Andean condors soaring above, and don't forget to pack a picnic to enjoy amidst the stunning scenery. If you want to you can book a tour with Expediciones Apullacta, ours was epic.
Day 10: Amazon Jungle
Fly, book a tour, or take a bus to Tena, your gateway to the Amazon jungle. Immerse yourself in the dense rainforest, listen to the symphony of exotic birds, and learn about indigenous cultures. Engage in activities like jungle hikes, and canoe rides, and visit local communities to understand their way of life.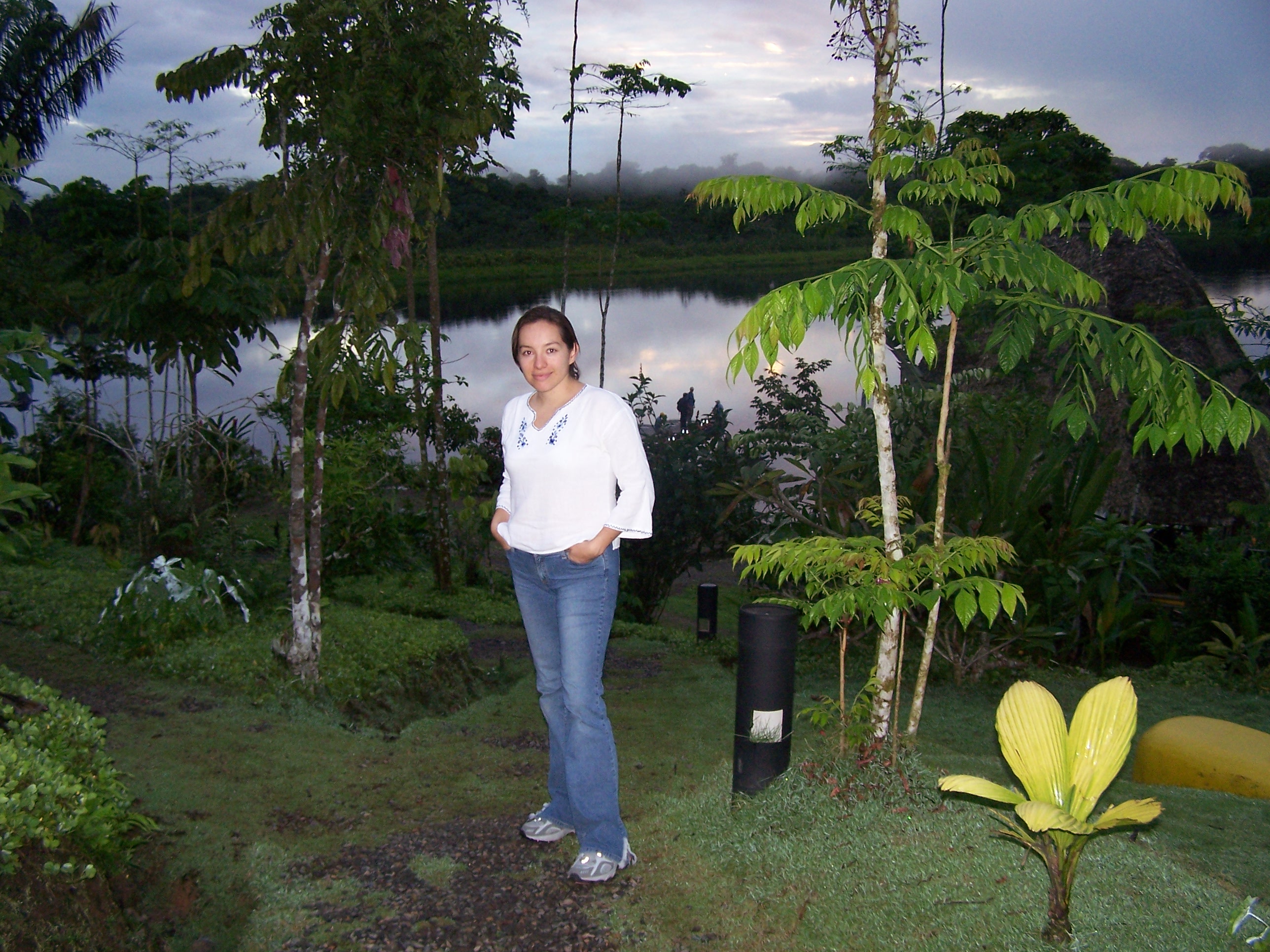 Day 11: Amazon Jungle Wildlife Encounter – Embark on a thrilling wildlife excursion in the Amazon jungle. Spot monkeys swinging through the trees, marvel at vibrant bird species, and encounter unique flora and fauna. An experienced guide will lead you on an unforgettable journey through this biodiverse wonderland.
Day 12: Amazon Jungle Cultural Immersion – Immerse yourself in the local culture by spending time with indigenous communities. Learn about their traditions, participate in traditional ceremonies, and gain a deeper understanding of their sustainable way of life. It's a truly humbling experience that will leave a lasting impact.
Where to Stay in Napo
Napo Wildlife Center: Immerse yourself in the heart of the Amazon at this eco-friendly lodge. You'll stay in comfort while having incredible wildlife encounters.
Sani Lodge: A community-based ecotourism lodge located in the pristine Yasuni National Park. Experience the Amazon's wonders while contributing to local conservation efforts.
La Selva Lodge: Nestled in the lush rainforest near the Napo River, this lodge provides a luxurious rainforest experience. Enjoy guided adventures and exquisite Amazon cuisine.
Day 13: Quito – Return to Quito and take this day to reflect on your incredible journey through Ecuador. Visit the Middle of the World Monument, where you can straddle the equator, and explore more of the city's hidden gems. Indulge in Ecuadorian delicacies, shop for souvenirs, and reminisce about the memories you've made. If you want to you can book a tour.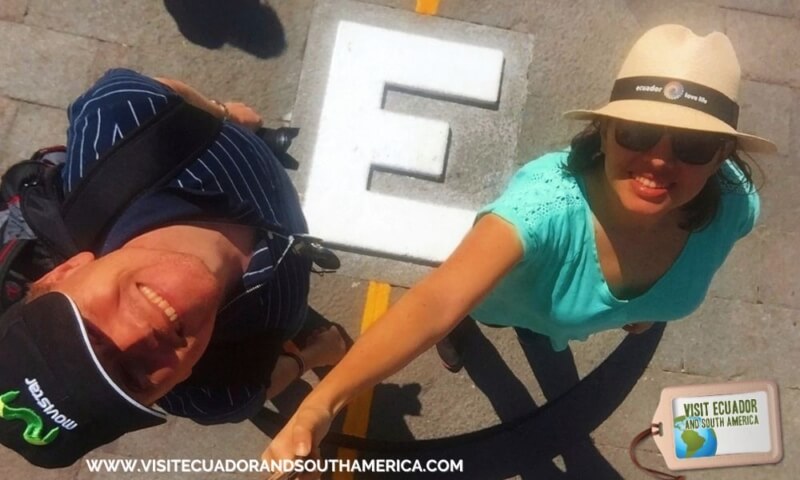 Day 14: Departure – Bid farewell to Ecuador as you depart from Quito, carrying the memories of your amazing adventure. Cherish the friendships made, the breathtaking landscapes witnessed, and the rich culture experienced in this beautiful country.
Extend your trip and visit the Galapagos Islands as part of your best 2-week Ecuador itinerary for travelers
If you want to explore the islands onboard a cruise. (Highly recommended if your budget allows it) If you want our help booking the tour, please send us a message: info(at) visitecuadorandsouthamerica(dot)com as we have a friend with tons of experience who will help gladly plan your memorable trip.
And if you want to travel low budget to Galapagos, here is a 5 day tour you may enjoy, and some of the top endemic species you will encounter during your visit to these unique islands.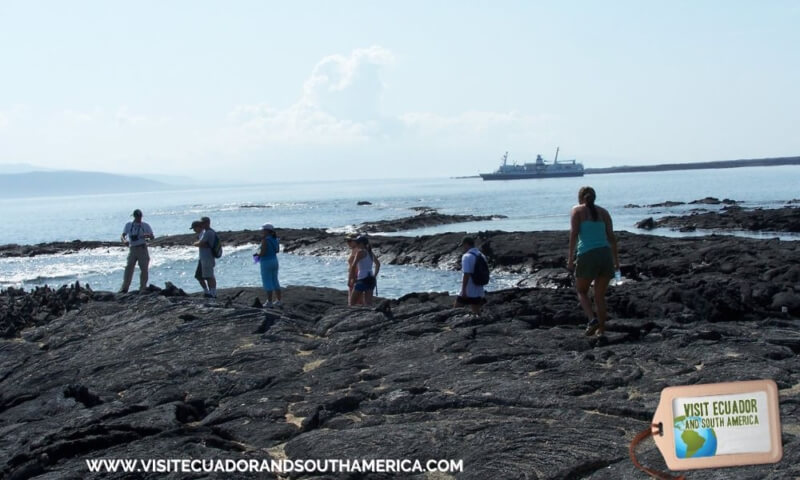 Day 15: Quito to Galapagos Islands – Embark on an unforgettable adventure to the iconic Galapagos Islands. Fly from Quito to Baltra, where you'll be greeted by the archipelago's unique wildlife. Settle into your accommodation and explore the island at your own pace.
Day 16-18: Galapagos Islands – Spend the next three days exploring the remarkable beauty of the Galapagos Islands. Join guided tours to different islands, and encounter fascinating species such as giant tortoises, marine iguanas, and blue-footed boobies. Snorkel with sea lions and spot magnificent marine life beneath the waves.
Where to stay in Galapagos
Finch Bay Eco Hotel: Located on Santa Cruz Island, this eco-conscious hotel is a paradise for nature lovers. It's beachfront, offers fantastic wildlife excursions, and has comfortable accommodations.
Hotel Angermeyer Waterfront Inn: Enjoy the unique charm of the Galapagos at Hotel Angermeyer Waterfront Inn. It's a delightful choice with waterfront views, comfort, and a sense of history.
Day 19: Galapagos Islands to Quito – As your Galapagos adventure comes to an end, fly back to Quito. Take this day to relax, explore more of the city, or shop for souvenirs.
Your Galapagos Packing list is here.
Conclusion
There you have it, fellow adventurers! A detailed day-by-day best 2-week Ecuador itinerary for travelers to make the most of your time in Ecuador. From the bustling streets of Quito to the captivating indigenous markets of Otavalo, the lush cloud forests of Mindo, the colonial charm of Cuenca, and the wild wonders of the Amazon jungle, this journey promises to be an unforgettable exploration of Ecuador's diverse beauty. So pack your bags, embrace the spirit of adventure, and get ready for an extraordinary experience in the heart of South America!
Book a tour in Quito
You can book a tour to enjoy more attractions in the same amount of time. It will ease communication barriers and avoid the hassles of planning and logistics in the city. (If you want our help booking the tour, please send us a message: info(at) visitecuadorandsouthamerica(dot)com as we have a good friend with tons of experience who we are sure will help gladly plan your memorable trip. )
Take a look at some activities you can enjoy in the city and surroundings while you are in Quito.
Why choose Quito to live, and study Spanish?
Have you considered retiring in Cuenca? Read this.
Packing list for the best 2-week Ecuador itinerary for travelers
To fully enjoy your stay you can read this packing list for the Amazon Rainforest
here are the suggested items to bring to Galapagos, and below are some items to have for most places you visit in the itinerary.
Sunglasses, sunblock, and a hat; remember that the equatorial sun is intense since you will be outdoors for long periods.
Warm or wool clothes, because it can get cold, especially at night if it is rainy season. Dress in layers, the day may be sunny and then turn a bit chilly later in the afternoon.
Wear sturdy walking shoes. These are important, as the terrain is sandy and steep.
Bring binoculars to admire the wildlife on the islands
Bringing a reusable water bottle can help nature and the environment while you stay hydrated.
Dress in layers as you will quickly get warm during the walks and when the sun is out, and remember that the weather can be pretty unpredictable. The temperature drops somewhat when the clouds block the sun.
If you enjoy the content, please consider liking, commenting, and subscribing. It's free, and it helps us.  Every little bit will help fund our travels and continue to bring great content to our site!
Planning a trip soon? Comment below or send me an email. I can help you plan your trip.
PIN IT FOR LATER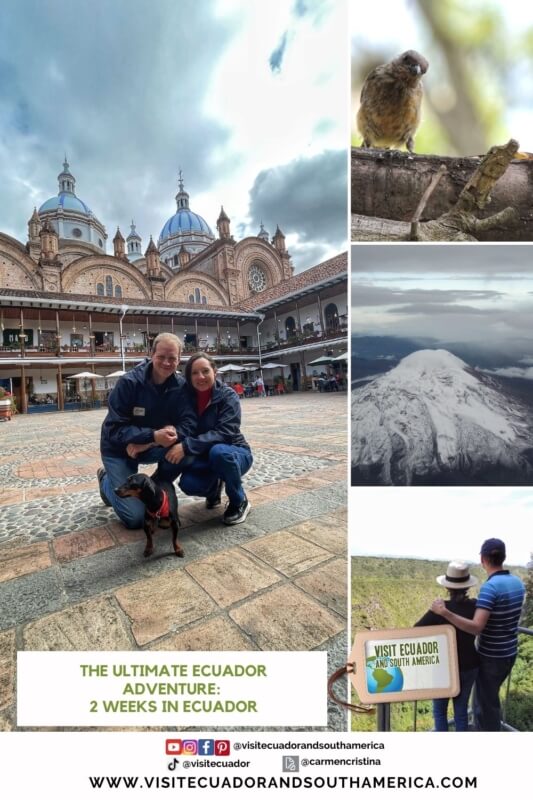 Don't just dream it. Make it happen. Plan your South American trip with a local!
Take a look at this list of travel resources to plan your trip and travel in South America. Are you daydreaming about your trip to South America? Order here your Free Ebook. I share some valuable tips & resources for a memorable trip! I invite you to follow me on Facebook, Twitter, Pinterest, and Instagram. Besides, you can subscribe on YouTube. You can also send an email to help plan your trip: info(at) visitecuadorandsouthamerica(dot)com.