Things to do in Quito: Experience Mitad del Mundo and Stand at 0° Latitude
When I think about the top things to do in Quito, I immediately bring this activity to the list.
If you are looking for a unique experience that is memorable and at the same time has some fascinating history, then make sure to visit the monument of the Center of the World in Quito.
Learn more about all the things you can do while in Quito by visiting Visit Ecuador and South America's page with the top things to do in the country's capital city.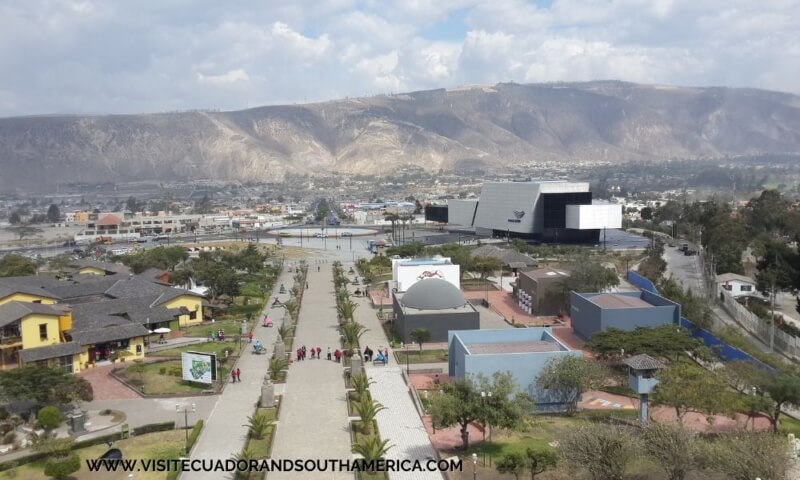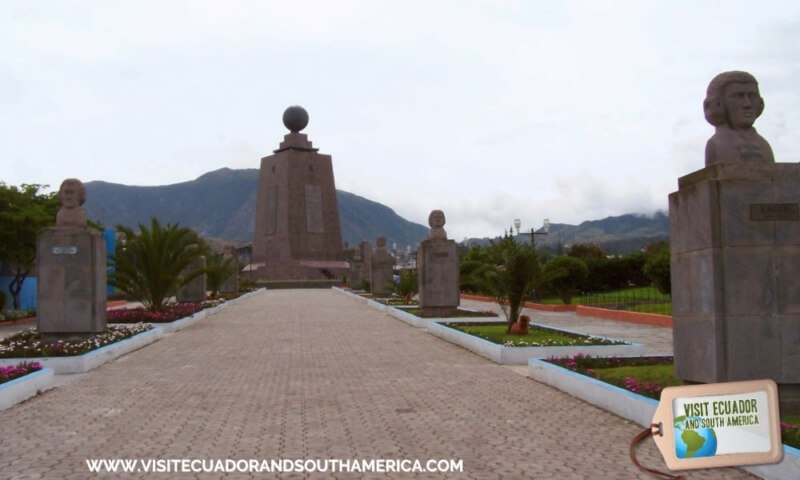 How to get to Mitad del Mundo 
On your visit to the city of Quito, one of the most popular full-day or half-day trips is a visit to the monument of the Center of the World, located almost on the Equator. Start your trip from Quito, and from there, you can find public transportation or hire a taxi to take you there. Don't take a taxi. Get your hotel to order it for you. Here you can find some great options for places to stay in Quito.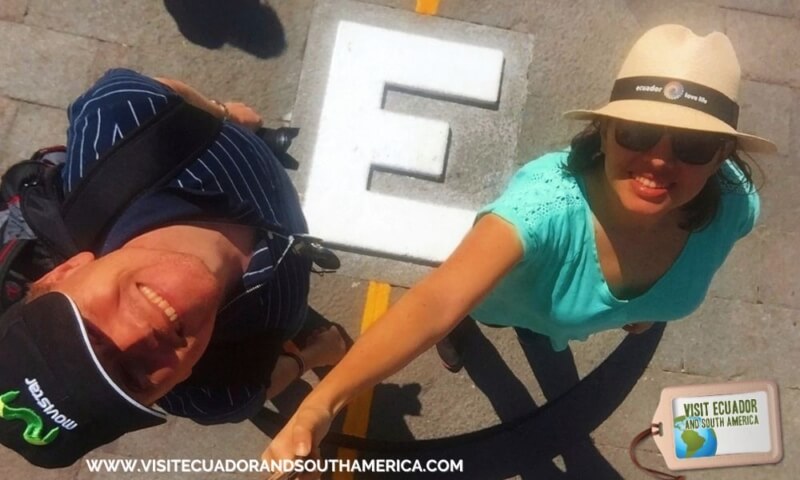 If you are in South America, I would love to see your pictures.
Book a tour
You can book a tour to enjoy more attractions in the same amount of time. It will ease communication barriers and avoid the hassles of planning and logistics in the city. Here are some of the tour options available for you.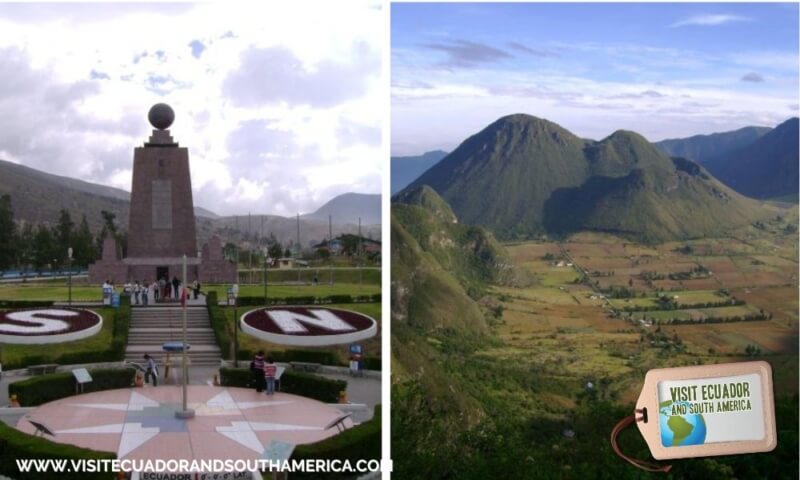 About the monument
The monument is there due to the French Geodesic Mission that wanted to determine whether the earth's circumference was more significant at the Equator or around the poles.
The monument is one of the places on earth where you can stand on both hemispheres at once! Standing in front of the monument on 0 degrees latitude, 0 minutes, 0 seconds in Quito, Ecuador, is the perfect spot for a memorable snapshot. In addition, inside the complex, you will find some stores selling handcrafts brought from around the country, others selling snacks, and some excellent restaurants, many with traditional food from Ecuador. There is also a great place to taste some excellent coffee, called Cafe Guayasamin.
You can see below a map showing some of the main attractions inside the complex, including museums, monuments, and a planetary.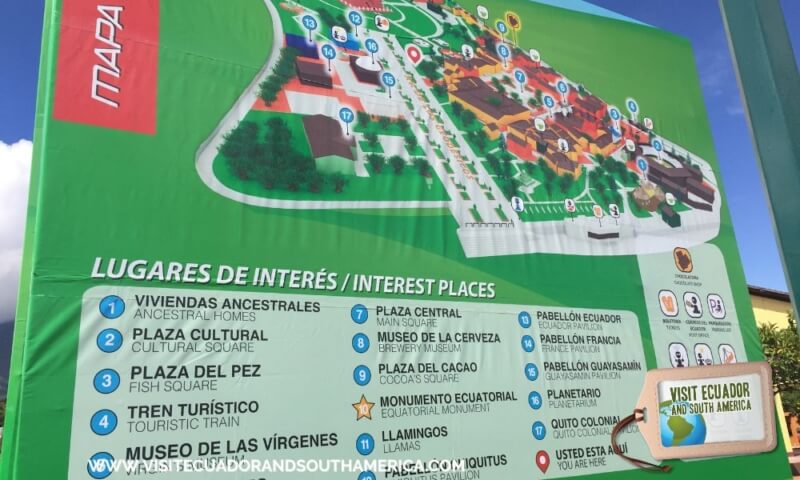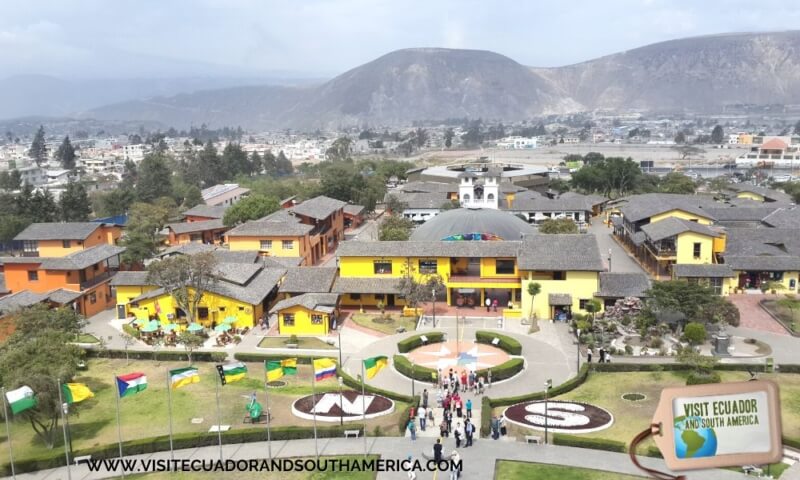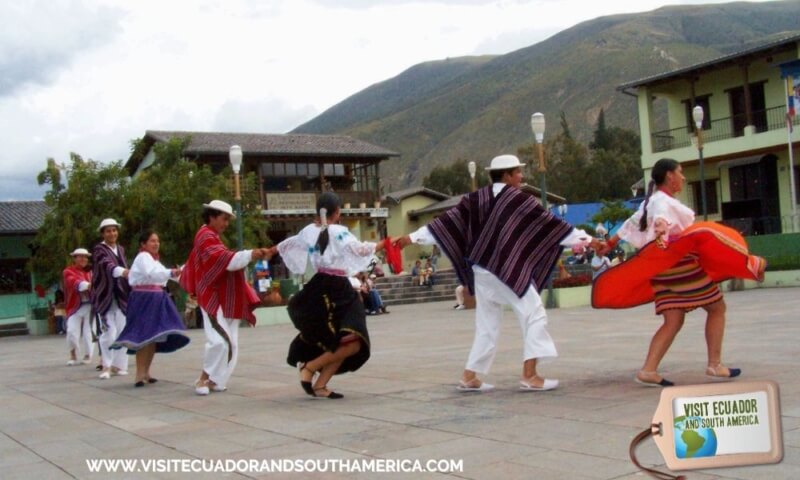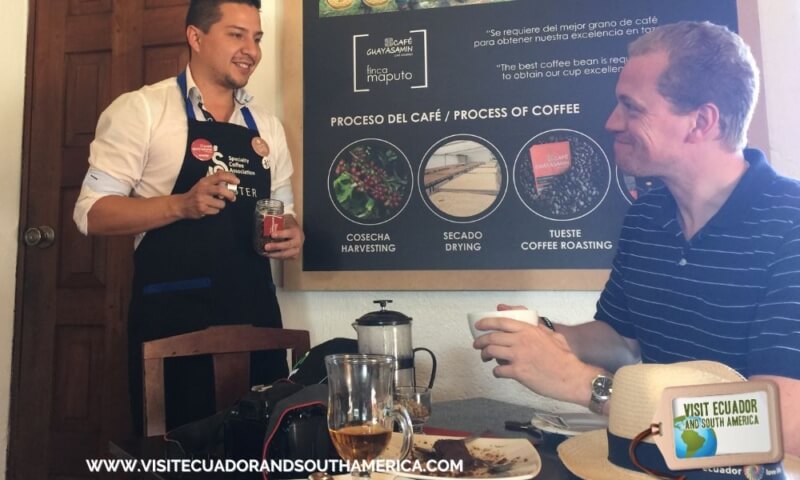 Next to the complex, you find a fascinating museum, the Intiñan, a hands-on museum with lots of exhibits where tourists can test and learn about the Coriolis Effect to how standing on the equator line has a direct influence on muscle strength.
Some minutes away by public transportation or by car, you can visit Pululahua Crater.

If you are already out and about, just some minutes away by car, you can visit the Pululahua crater, which is now inactive. 

There are many activities and ways to enjoy Pululahua Crater.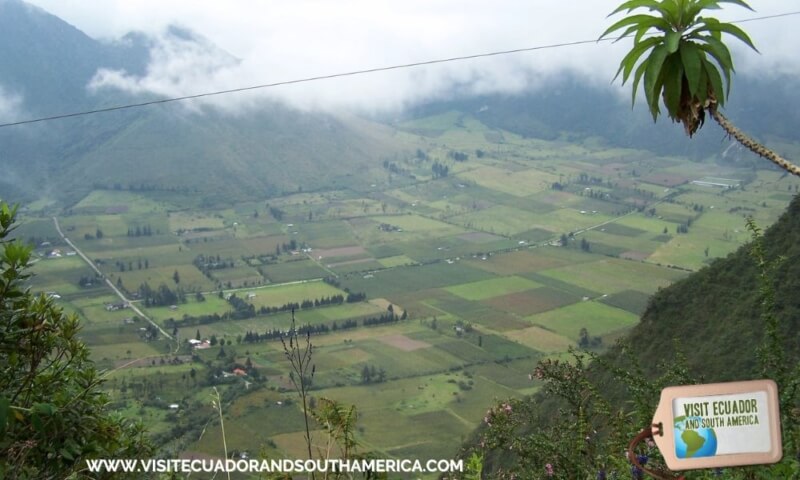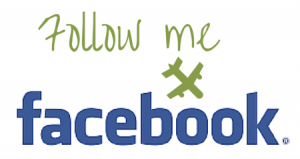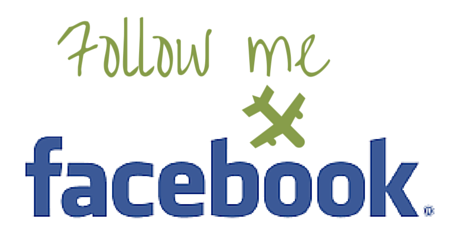 The best views can be admired from the top, next to the parking lot.  Looking forward to standing on both hemispheres at once?
You can read more about Quito here.
Take a look at some activities you can enjoy in the city and surroundings while you are in Quito.
Why choose Quito to live, and study Spanish?
Where to stay
We often have friends, family, and work-related visitors coming to Quito; together with my family, we have our top recommendations here:
Hacienda Jimenita is the place to escape to nature, relax, and connect with history near Quito Airport. We tell you all about our visit to this enchanting hacienda and book your stay. 
Hotel Las Cuevas Terra Lodge to spend the perfect getaway in a cave hotel near Quito. You can read all about our unique experience here and book your stay. 
Hotel Finlandia has a great location in the modern part of Quito, near the main shopping centers and Parque La Carolina. It offers good food, fair prices, free Wi-Fi, and comfortable rooms and the staff is helpful and friendly.
Hotel Vieja Cuba This is a cozy small hotel with comfortable rooms and friendly and helpful staff. The hotel offers a freshly made breakfast consisting of eggs, granola, toast, ham, cheese, yogurt, and tea or coffee. The location is also great, not far from Plaza Foch, within walking distance, you have one of the nicest areas for locals and tourists alike. Minutes away from shops, restaurants, pubs, bars, and more.
and if you want to go camping but without abandoning some comfort, you can go Glamping at Urkuwayku Organic Farm in Ilalo, it connects you with Nature and is located near Quito.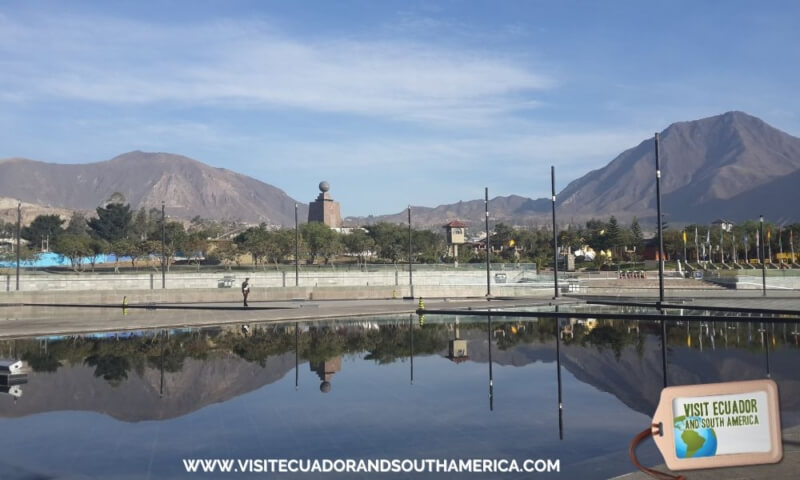 What to eat
Check our gastronomy option on the menu, to discover many of the traditional dishes, street food, and fruit available in Ecuador, to delight your palate with the flavors of the country.
A place we recommend for lunch with nice food and an incredible vista over the Pululahua crater is El Crater Restaurant and Hotel.
What to bring
To fully enjoy your stay:
Sunglasses, sunblock, and a hat; remember that the equatorial sun is intense since you will be outdoors for long periods.
Warm or wool clothes, because it can get cold, especially at night if it is rainy season.
Bringing a reusable water bottle can help nature and the environment while you stay hydrated; there is bottled water in the kitchen.
Dress in layers as you will quickly get warm during the walks and when the sun is out, and remember that the weather can be pretty unpredictable. The temperature drops somewhat when the clouds block the sun.
PIN IT FOR LATER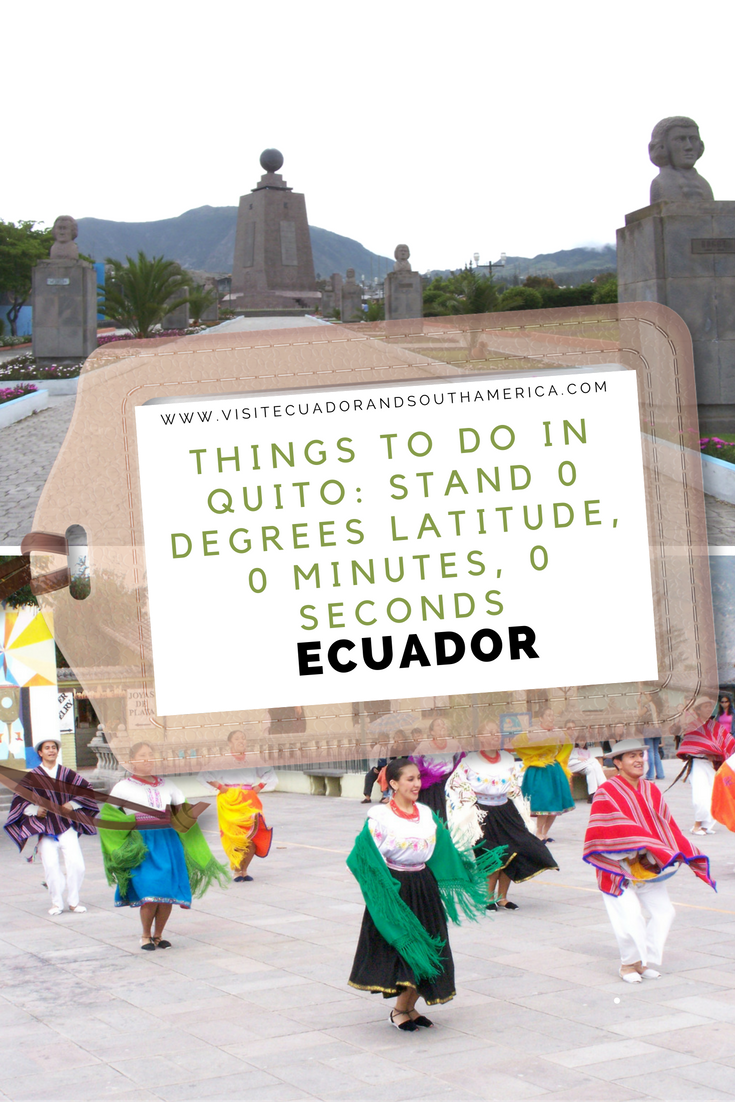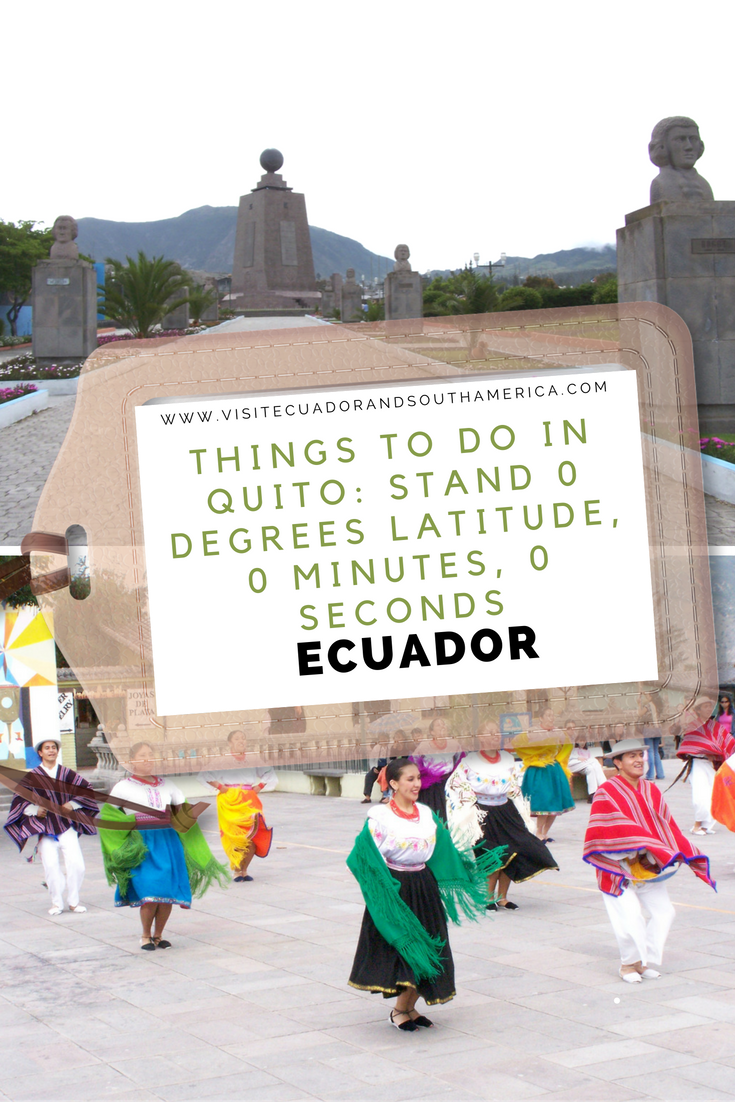 If you want more in-depth information and also a guide that you can bring along during your trip, I recommend the travel guide Lonely Planet Ecuador & the Galapagos Islands
.
This is an excellent source of information and tips, maps, and all you need if you plan on visiting Ecuador. I like the option of having a hard copy version where I can take notes and have them at hand.
Don't just dream it. Make it happen. Plan your South American trip with a local!
Take a look at this list of travel resources to plan your trip and travel in South America.
Daydreaming about your trip to South America? Order here your Free Ebook. I share with you some valuable tips & resources for a memorable trip!
I invite you to follow me on Facebook, Twitter, Pinterest, and Instagram. In addition, you can subscribe on YouTube.
You can also send an email to get help planning your trip: info(at) visitecuadorandsouthamerica(dot)com.
Save
Save
Save
Save
Save
Save
Save
Save