A relaxing weekend at the elegant historic Hacienda Pinsaqui, Ecuador
A few months ago, I decided to explore a bit more in-depth the Northern part of my country, and choosing Hacienda Pinsaqui, an hacienda with over 3 centuries of history, located only 90 minutes from Quito was perfect in order to accomplish this goal.
Spending the night at this place brings its visitors back in time and is one of the highlights of many groups visiting Ecuador.
If you want to stay at the most emblematic and exclusive lodging near Otavalo, Hacienda Pinsaqui is without a doubt the choice for you.
Location
Hacienda Pinsaqui nestled in the Andes mountain range, surrounded by colorful landscapes and imposing mountains is ideally located between Otavalo and Ibarra, only a 90-minute drive from the airport in Quito.

The hacienda is located right after the town of Cotacachi, on the left side just before the toll station you pass at the entrance to the city of Ibarra.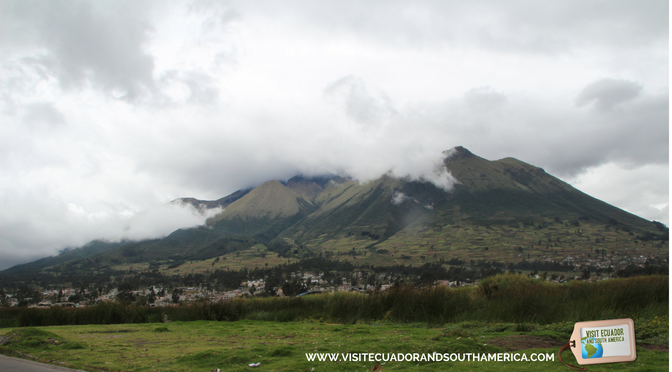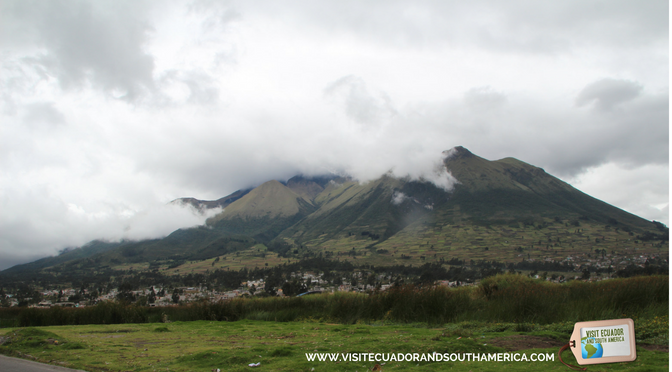 About Hacienda Pinsaqui

This historic hacienda has many great tales to tell. For us, joining an of Scandinavians on a night tour around the hacienda, allowed us to capture the essence of the hotel. During the tour we went to an area that dated back to prehispanic times, remaining from the tribe that lived in the area of Pinsaqui. Here we could trace the roots of the name Pinsaqui, which is Quichua for the house between rivers.
Hacienda Pinsaqui was important for the history of the country. It was first built in the XVIIIth century as a colonial textile enterprise employing over one thousand workers. Later on, welcoming historical figures throughout the years, the most famous one of them, General Simon Bolivar, the Liberator of Ecuador.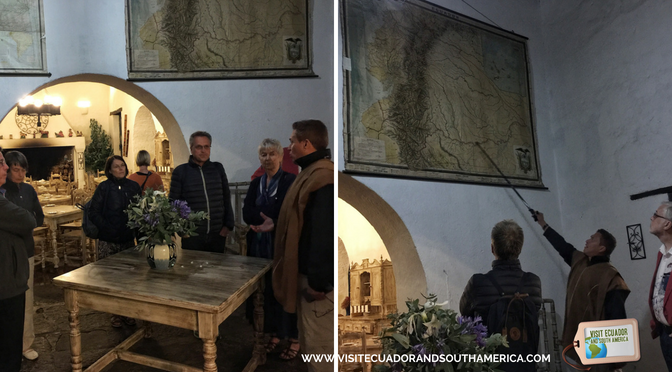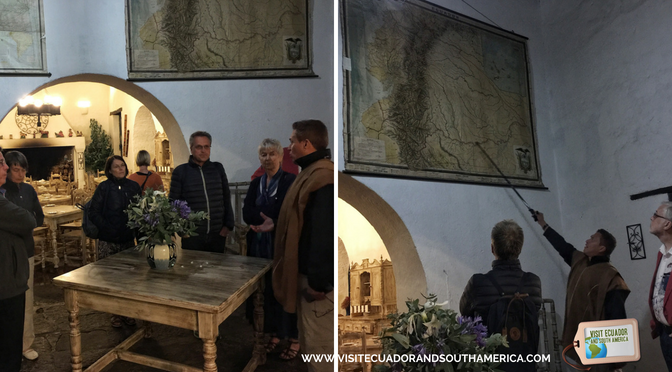 Simon Bolivar spent many nights at this hacienda and normally stayed in room number one which despite some small modifications, still depicts this era in the history of Ecuador.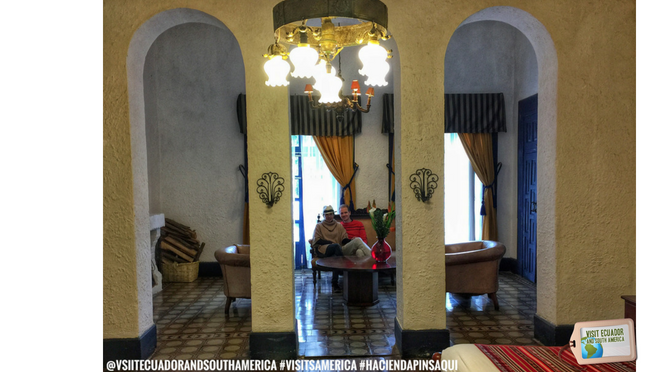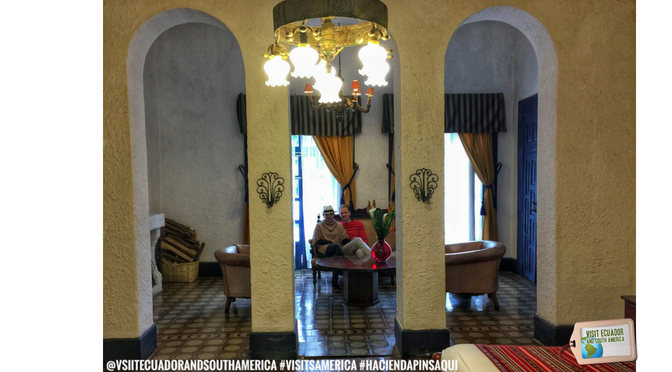 During the last century, Hacienda Pinsaqui was turned into a relaxing hotel, preserving its colonial architecture and original feel.

Decorations
Offering a taste of the luxury and life in the 18th century,  visitors can admire elegant decorations imported from Europe, including chandeliers brought from Murano, furniture from Morocco, and paintings from famous Ecuadorian painters.
Seven generations have run this hacienda, and the portraits of Mr. Pedro Freile Larrea, one of his most well-known owners, adorn the walls of the fireplace in what was once his study.
The decor includes also an open hallway, vaulted ceilings, and ample doorways reflecting the history of this luxurious hacienda in the Andes.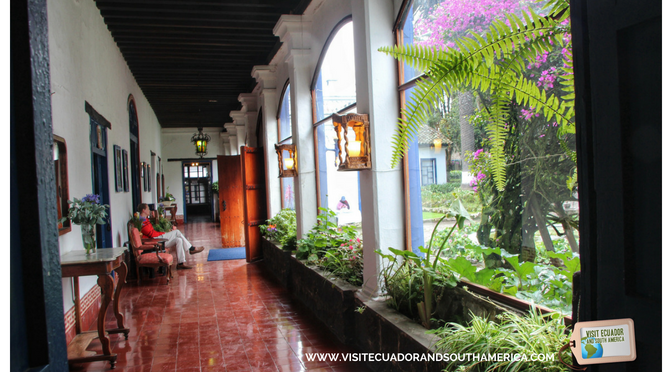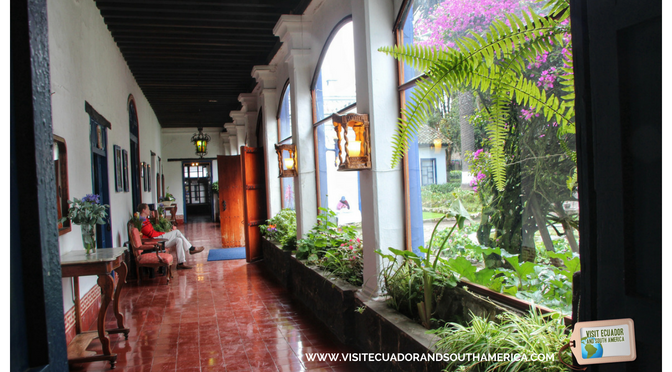 I loved the ample living rooms,  one can only imagine generations sitting down in front of the fireplace admiring the elegantly decorated rooms, with a glass of wine or a warm cup of canelazo.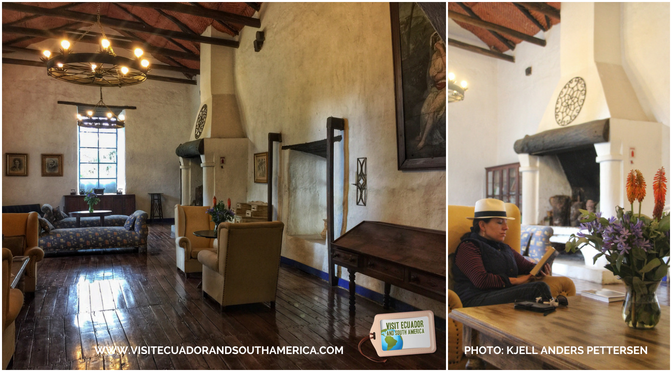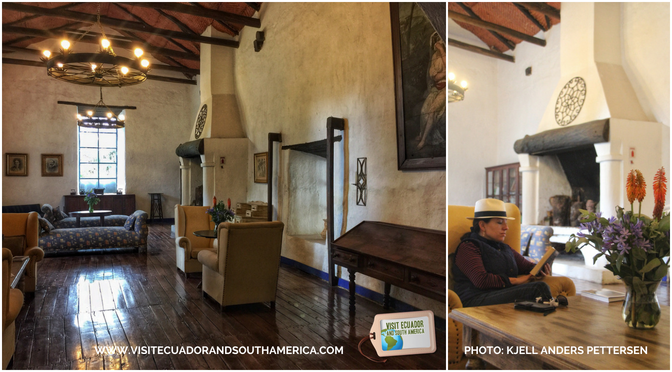 For our trip, it was a plus to know that the hacienda offers free parking and free Wi-Fi.  Though, the Wi-Fi service is mostly around the reception area, which also has a TV room.
Customer service
Their warm and friendly staff offer hospitality reminiscent of a bygone era.
On our first night, we were invited for a welcome drink at the bar in the Hacienda. Despite it being a chilly night, the warm atmosphere made us feel right at home. A group of musicians played music from the Andes, while guests at the Hacienda were enjoying a warm cup of our traditional drink: canelazo.  This memorable event would set the tone for our whole stay and this tradition has been there for several generations, making it one of the most wonderful experiences visitors can enjoy at Hacienda Pinsaqui.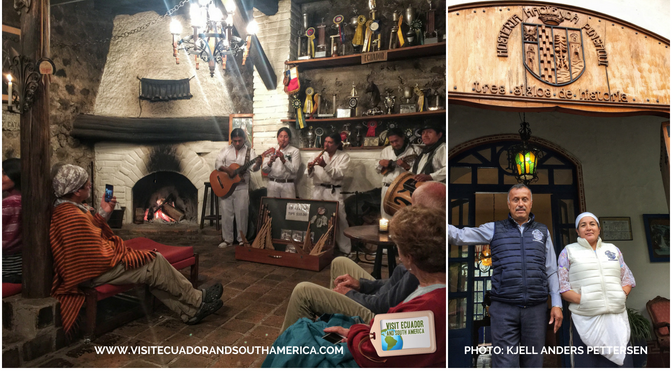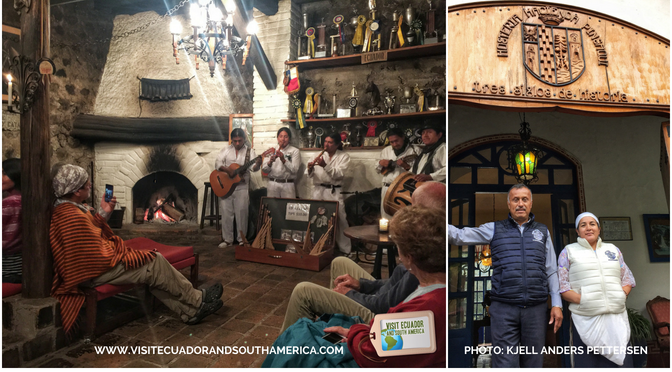 As the night slowly crept in, the ambiance became mysterious against the flickering of the fire in the original chimney. This was the perfect setting for us to listen to the history of the hacienda.
If you are in South America I would love to see your pictures.
The garden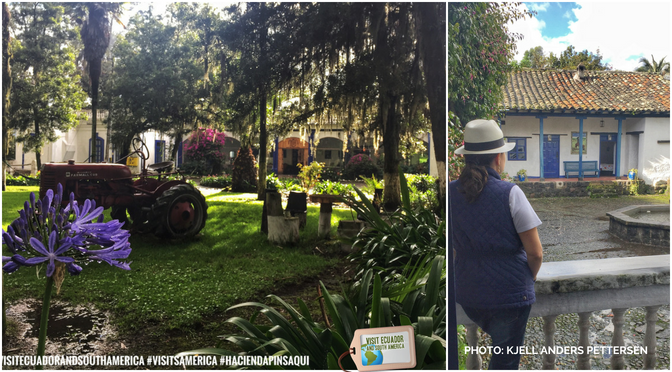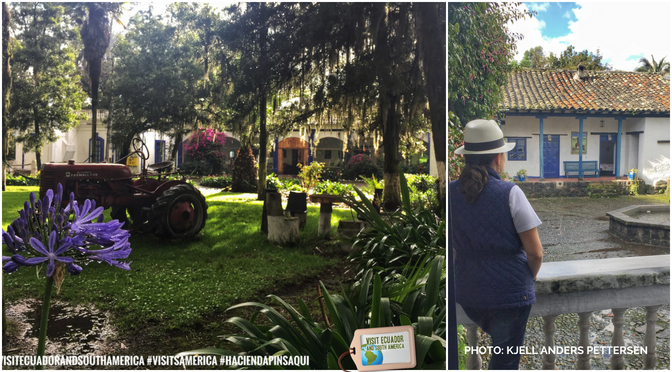 The gardens and patios of the hacienda invite its visitors for a stroll along the dirt pathways, admiring nature, and items that will bring them back to the XVIIIth century.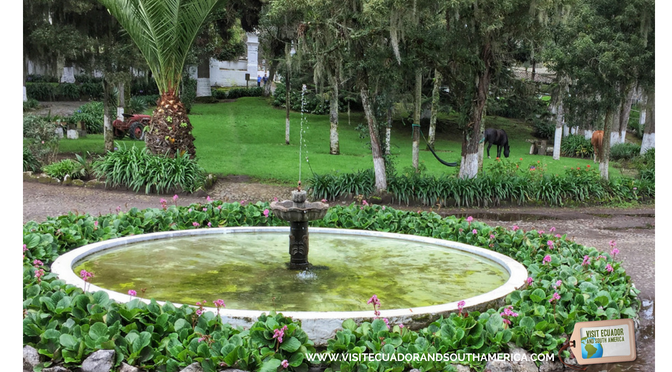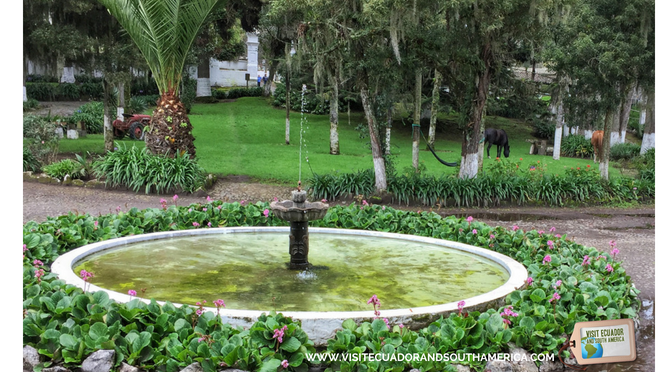 Fountains are another element to be admired at this colonial hacienda in Ecuador.
Hacienda Pinsaqui Indoors
It is enchanting to wake up to the chirping of birds and admire the awe-inspiring views of the gardens and the colonial features of the hacienda.
Our bedroom located on the main floor was elegantly decorated with comfortable beds and a second floor with a chimney.
The hacienda has a total of 30 luxury suites, most of them located on the main house or building.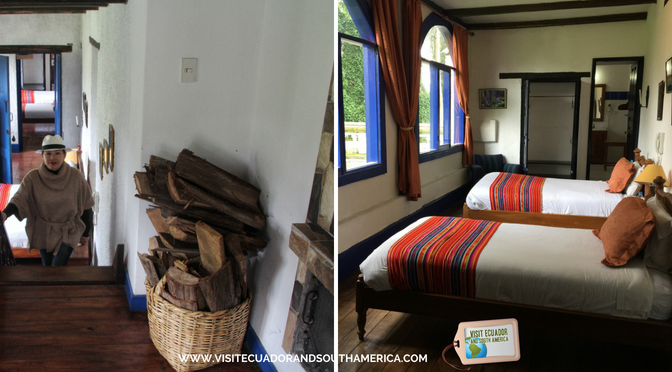 As in most haciendas in the highlands, rooms are big and can get a bit chilly.  Management has found a great solution, hot water bottles to warm the beds, fireplaces, and space heaters make the rooms warmer at night.  I do recommend bringing some warm sweaters and clothing.
Restaurants
Having spent a night of peaceful and replenishing sleep, it was lovely to find the ample breakfast room warm by the fire of the chimney.
The breakfast is buffet style and includes fruits, bread, eggs made to your taste, tea, coffee, milk, and some delicious homemade bread and tortillas.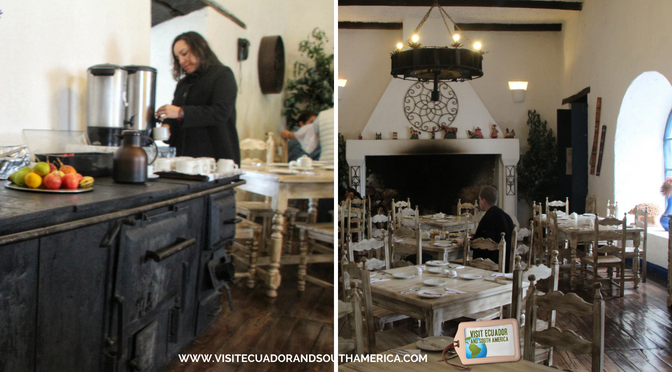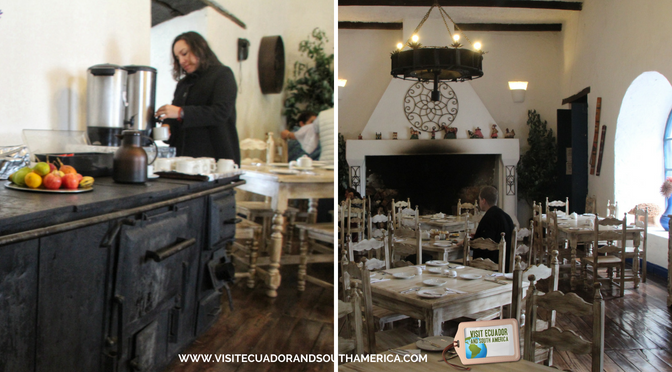 Dinner includes carefully designed dishes combining European picnic ideas and modern cuisine, which make for a delightful choice of dishes that encompass the rich history of the hacienda. The restaurant and history of the Hacienda attract guests who come for dinner during their day tours to Otavalo and Ibarra.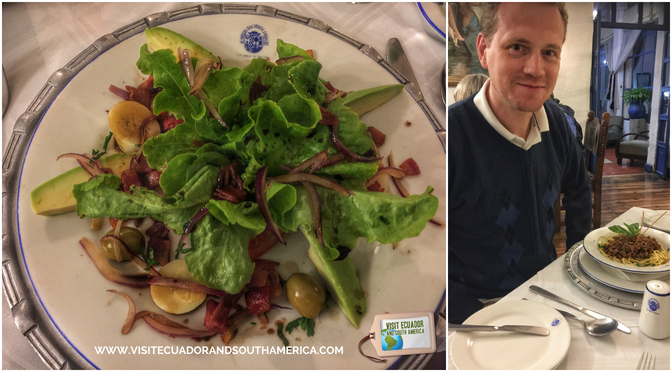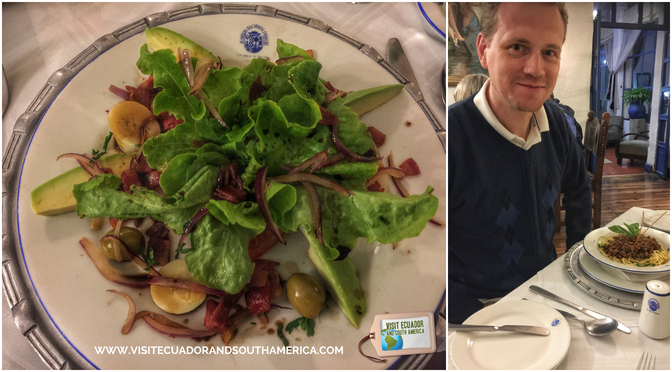 Hacienda Pinsaqui outdoors
Horseback riding, Mountain biking, Historical chapel for events.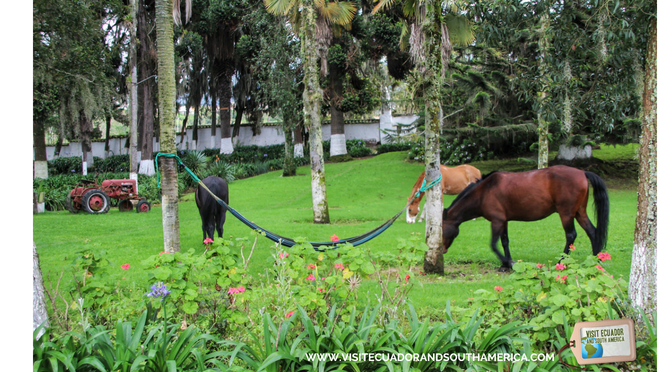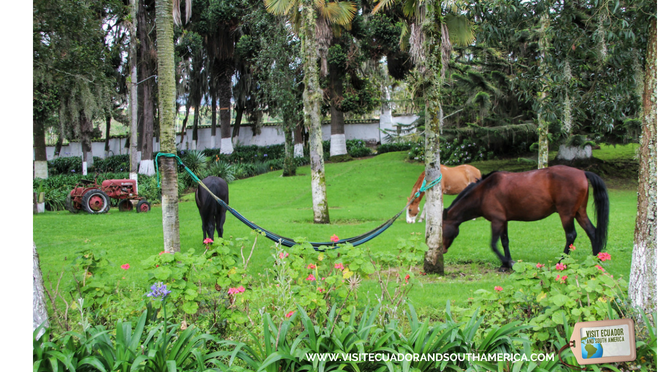 Activities near Hacienda Pinsaqui

There is a wide range of activities available in the area, here are some of them:
– Otavalo, vibrant open-air market in the Andes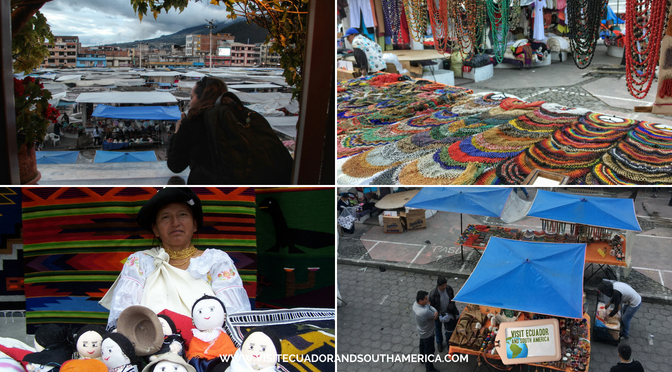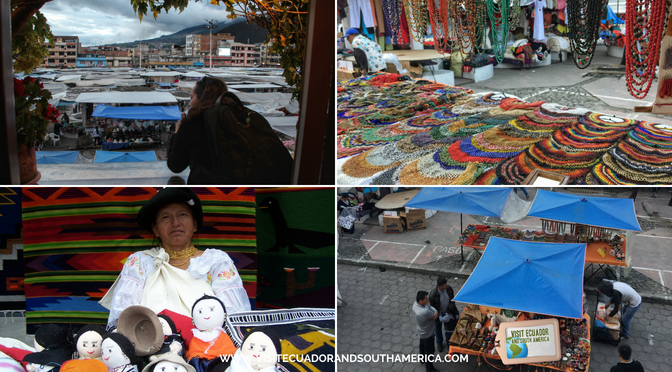 – Peguche: a perfect getaway in beautiful natural surroundings
– Parque Condor in Ecuador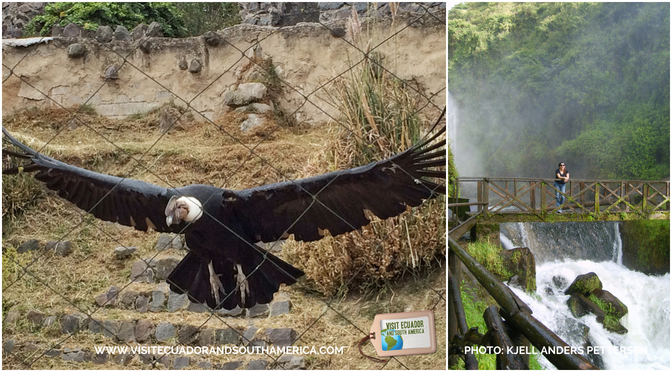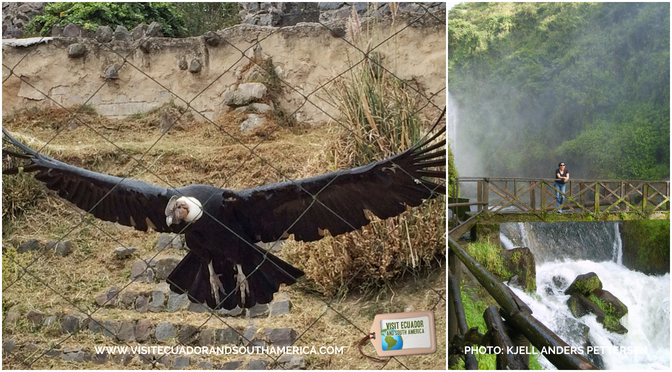 – Hike to Mojanda Lake and visit the scenic lake of San Pablo for water sports, photography or a walk.
– Top things to do in Imbabura, Ecuador
– The San Antonio de Ibarra woodcarving experience and
–Explore the charming city of Ibarra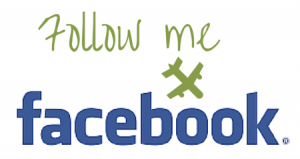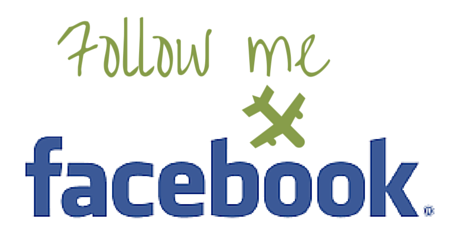 An enchanting and elegant setting for your wedding or retreat
If you want to plan your special day or a retreat in an elegant and Spanish colonial setting, this would be a wonderful choice for you.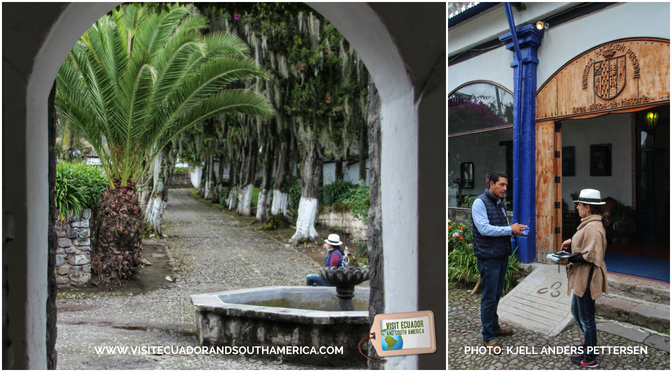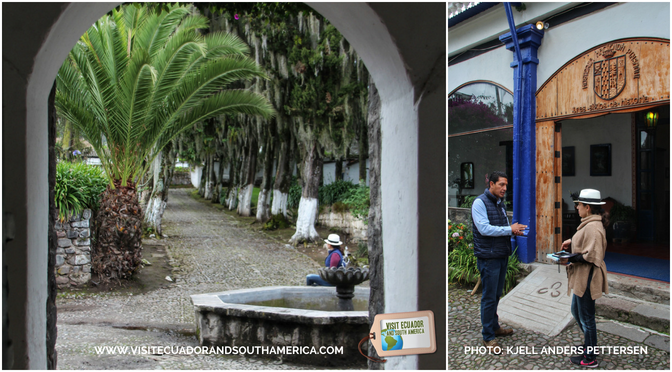 Testimonials
This time I met so many guests who clearly were having a wonderful time at the hacienda, that I decided to collect a couple of testimonials to share with you.
"An exceptional welcoming in the hacienda and the culture. Of all the places I have stayed in Ecuador, Hacienda Pinsaqui has left me more of an impression" Tim Powers from Texas, USA.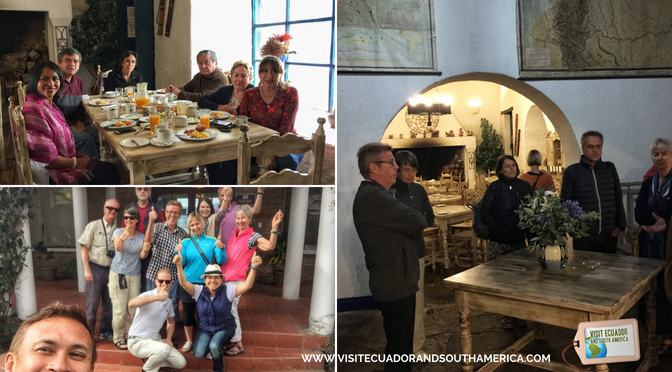 "We have traveled all through Central and South America and we have had a memorable experience spending these past nights at Hacienda Pinsaqui" " We would have never imagined that this was such a beautiful country, we leave highly satisfied" Ana Cecilia and her family from Mexico DF., Mexico.
Conclusion:
If you want to enjoy the magic of the Andes of Ecuador, surrounded by imposing mountains and picturesque valleys, Hacienda Pinsaqui is the best option. I can honestly say that I had a replenishing night of sleep and I wouldn`t hesitate to recommend Hacienda Pinsaqui.

I can highly recommend booking your stay at the historic high-altitude Hacienda Pinsaqui for a chance to live the country life and travel back in time.

Furthermore, I was highly satisfied with the remarkable customer service we received. The staff was welcoming, friendly, and warm throughout our stay.
What to do near Pinsaqui
If you have more than a day in the city, then hire a registered cab to bring you to the amazing Peguche waterfall, a short walk through a fragrant Eucalyptus forest will bring you to this captivating waterfall, admire beautiful handcrafts at the open-air market of Otavalo, or visit Parque Condor in Otavalo and learn about environmental conservation.
You can also enjoy the activities that include some art and lots of nature in other places in Imbabura.
Editors Disclosure: I was a guest at Hacienda Pinsaqui. As always, all opinions expressed here are entirely my own and based on my personal experience.
If you found this page helpful, I would appreciate it if you would pin, share or tweet it on any social media platforms you use! Every little bit will help fund our travels and continue to bring great content to our site!
Planning a trip soon?  Comment below or send me an email, I can help you with more tips to save money or plan your trip.
PIN IT FOR LATER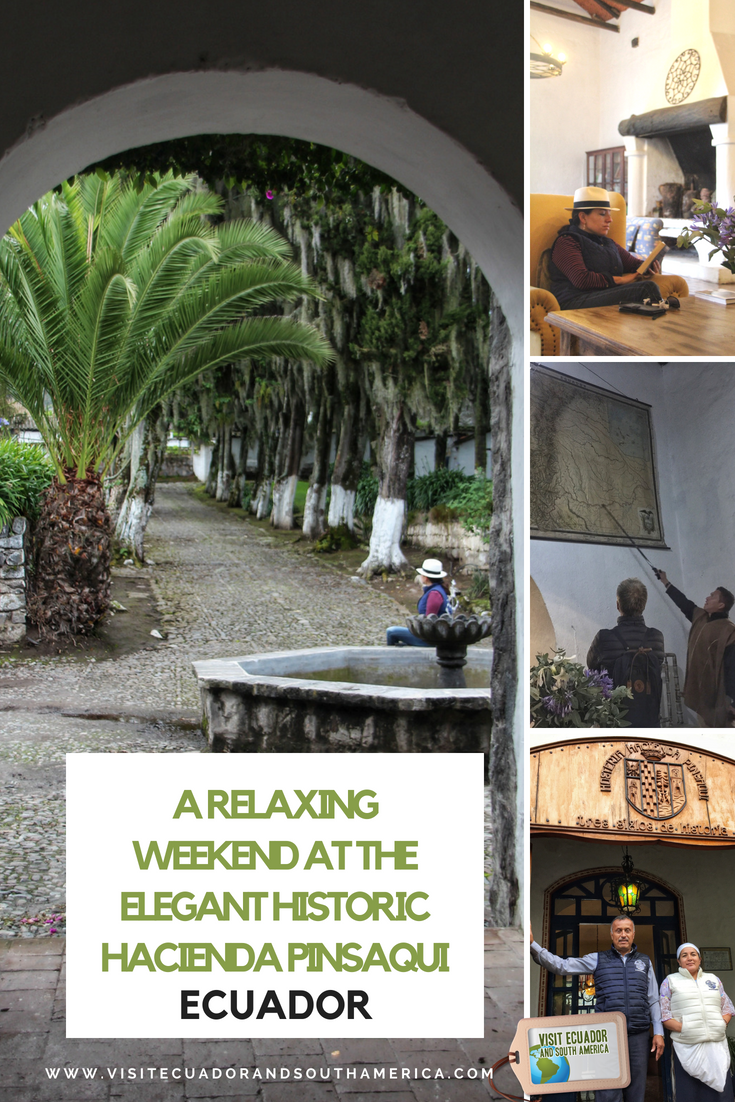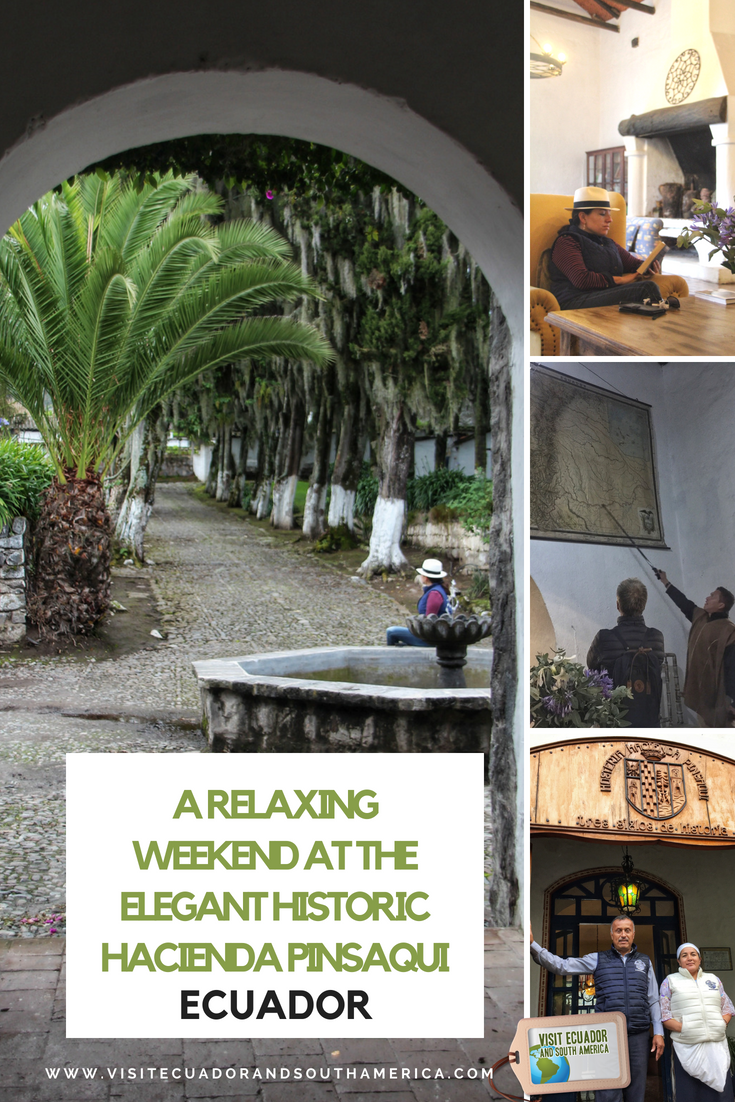 If you want more in-depth information and also a guide that you can bring along during your trip, I recommend the travel guide Lonely Planet Ecuador & the Galapagos Islands
.
This is a great source of information and tips, maps, and all you need if you plan on visiting Ecuador. I personally like the option of having a hard copy version where I can take notes and have them at hand.
Don´t just dream it, make it happen. Plan your South American trip with a local!
Take a look at this list of travel resources to plan your trip and travel in South America.
Day dreaming about your trip to South America? Order here your Free Ebook, I share with you some useful tips & resources for a memorable trip!
I invite you to follow me on Facebook, Twitter, Pinterest and Instagram. In addition, you can subscribe on YouTube.
You can also send an email to get help planning your trip: info(at) visitecuadorandsouthamerica(dot)com