I have taken photography courses and workshops for over 20 years, and nowadays take photos as part of my profession so I am always looking for new techniques and more creative ways to take my shots, making them stand out and be more memorable. This is when I found this E-book which is a great tool for anyone who wants to improve their creativity and learn how to take better photographs in general.
The E-book Trick Photography and Special Effects by Evan Sharboneau is now available at a reduced price, only for a limited time.
This is an easy-to-follow E-book, without overly technical vocabulary and techniques, offering step-by-step instructions to help you create high quality shots like this one: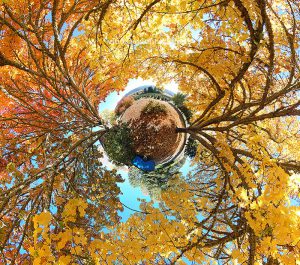 If you are tired of taking the same pictures all the time, this is a great book for you! You do not need to get expensive equipment to achieve the same results. The only requisite is that you have a DSLR camera.
You can learn to create "light painting" images, take better photos and take special effect shots. You also get a kit of photography tips and tricks mini-ebooks including a guide on understanding main settings in your DSLR camera, how to use flash to get the right light, Photoshop plug-in recommendations and more.
The E-book includes over 300 creative shots by talented photographic artists, and How-to video tutorials.
This is a very complete book with really useful tricks and tips that probably hasn´t crossed your mind. Simple tweaks to camera settings that result in awesome shots which otherwise would have needed expensive equipment.
Whether you want to become more creative or just need to make your pictures more special and enjoy while you are doing it, then the Trick Photography and Special Effects E-book is a good option for you.
You can purchase it here. The E-book is available at a reduced price only for a limited time, and there's a 60 day refund period.
Save