Casa Divina Lodge: Biodiversity and birdwatching at its best in Mindo, Ecuador
It was dawn and I was woken up by the sounds of birds chirping in the cloud forest. I was after all in Ecuador's hotspot for birdwatching and I was excited about our avian day ahead.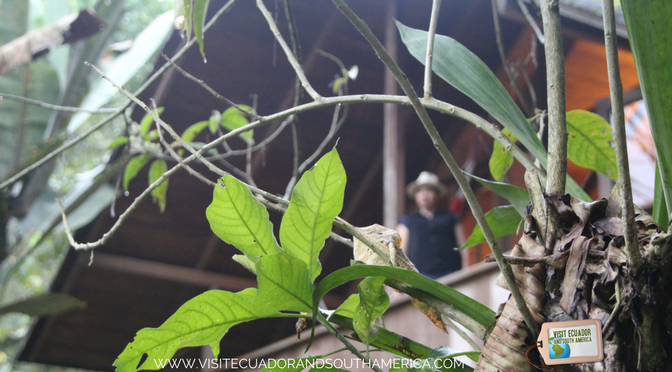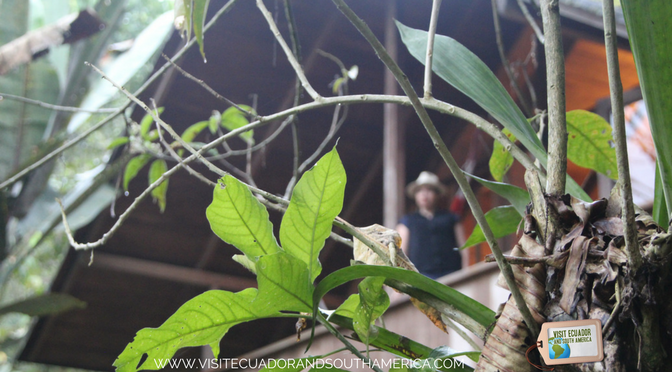 At 6 am we were joining Efrain, our native guide for our 3-hour birdwatching tour. We visited the observation deck to a magnificent sight of the lush green canopy surrounding the lodge. Colorful Tanagers are the first to come to sight. As the sun rose it felt as if every bird had gotten the message that it was time to feed. We were ready with our binoculars & cameras as the excited wind flapping of a hummingbird announced his visit.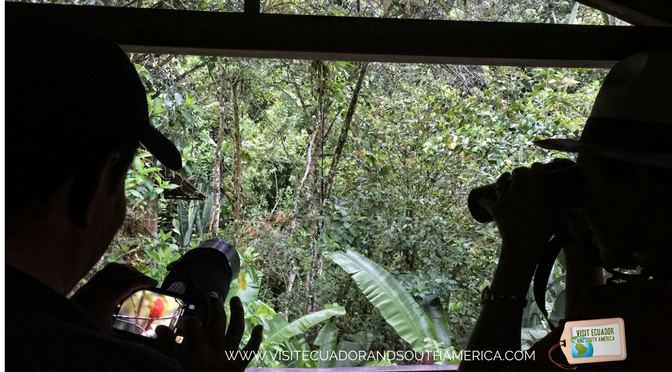 We were stunned by the spectacular variety of birds with dazzlingly colorful plumages that started to make their appearance.  During the three hours that followed, our extremely talented guide passionately guided us to spot a wide range of birds whistling to imitate several birds' calls.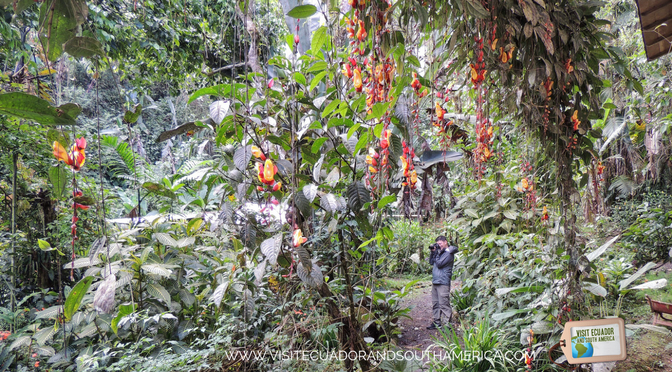 If you are dreaming of connecting with nature in a beautiful & peaceful setting, Mindo has the best lodge for you. Casa Divina Lodge is a comfortable, luxurious, sustainable family-oriented lodge.
Learn about the top things to do in Mindo by visiting Visit Ecuador and South America's article about Mindo. 
Where is it located
Ecuador has an inventory of 1600 species of birds and holds one-sixth of the world's bird species. This combined with the small size of the country makes it a great destination for birding. The pristine cloud forest of Mindo is located 90 minutes from Quito.  An area that ranges amongst the most diverse ecosystems in the world, offering activities for nature and adventure lovers alike. The area is a hotspot for world-class birdwatching.

The Birdwatching experience
An important goal for Efrain and Molly, the owners of Casa Divina Lodge has been to work in the preservation of the area. They are actively involved in several projects that have allowed the pristine cloud forest of Mindo to grow and be known as a prime destination for birdwatching and an important Ecotourism destination.
Efrain, a Mindo native has worked on several projects since 1987.  This year 19,200 hectares of virgin cloud forests were declared the national Mindo – Nambillo Protected Forest.  Since then this forest has grown from being known as an area boasting incomparably rich biodiversity among the scientific community to be declared an International Bird Area as well as an important ecotourism destination.  In the year 2000, the area was known as the first place for birdwatching in the world and kept the title for six consecutive years. This area attracts visitors from all over the world, boasts 500 species of birds, a wealth of natural activities, and adventure sports activities.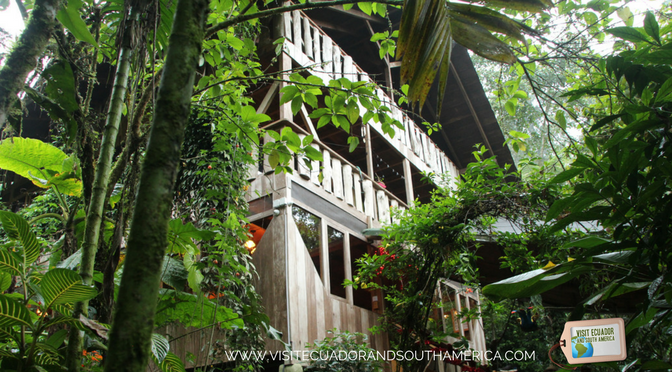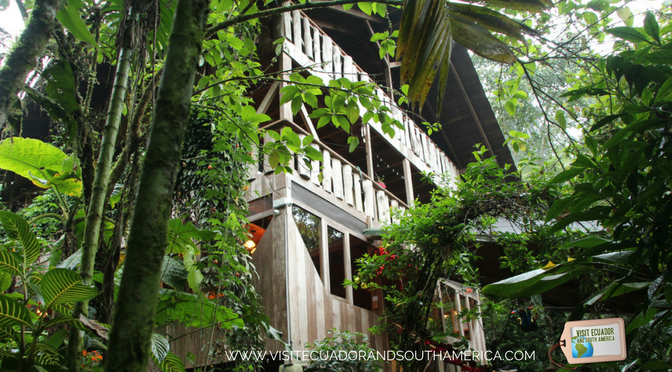 Casa Divina Lodge has a secluded location, at an altitude of 1250-1350 m which makes it possible to spot 122 bird species out of the 450 found in Mindo. Some of them include Cormorants, Herons, Egrets, New World Vultures, Hawks, Eagles, Falkons, Tanagers, Parrots, Macaws, and Owls.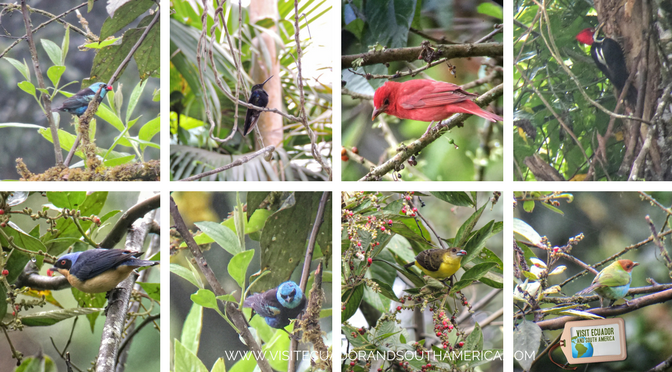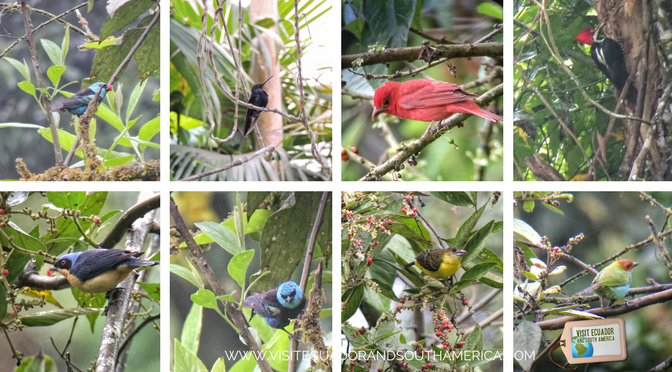 Whether you are a dedicated birdwatcher or just started learning about birds, Casa Divina Lodge's sister tour operator Sabina Tour has native bilingual guides with a wealth of local knowledge and several tours available that can be customized to meet different needs.
Efrain is presently working to help the positive and sustainable growth of Mindo.  I was gladly surprised to learn that 85% of the population's activity is related to tourism.
Accommodation at Casa Divina Lodge
Casa Divina Lodge is a project by Molly and Efrain, an Ecuadorian/American couple that I had the pleasure of meeting. Both are passionate about customer service and preservation, had devoted 4 years for this project to come to fruition in 2008.  They are continuously working to promote and involve the community in a common effort to promote ecotourism and preserve the area thinking long-term and in benefit of the community.  Casa Divina Lodge guests enjoy elegant and environmentally conscious luxury accommodation immersed in the protected cloud forest of Mindo.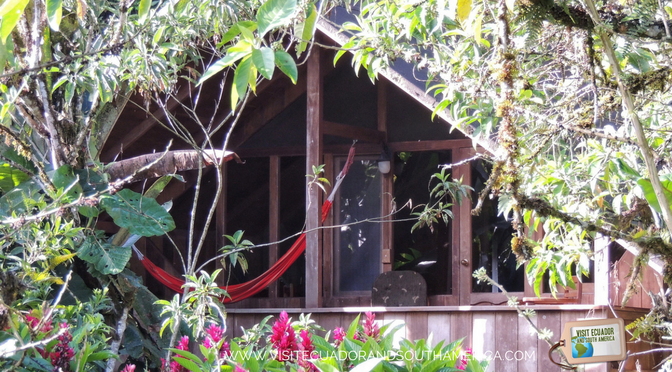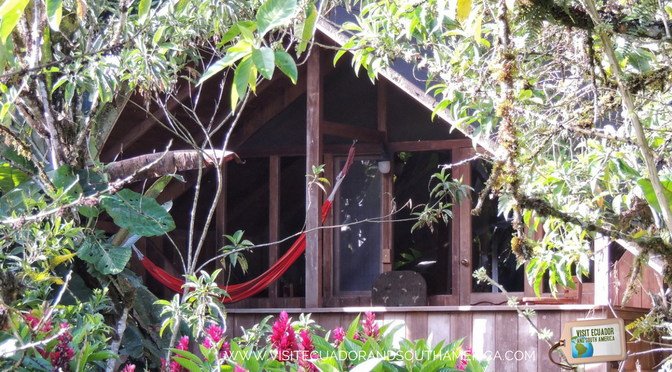 Our elegant wooden cabin was spectacular! The comfortable spacious rooms are all beautifully decorated with wooden furniture.
The main lodge and cabins are surrounded by colorful orchids, green vegetation, and water creeks, allowing cloud forest views from every room.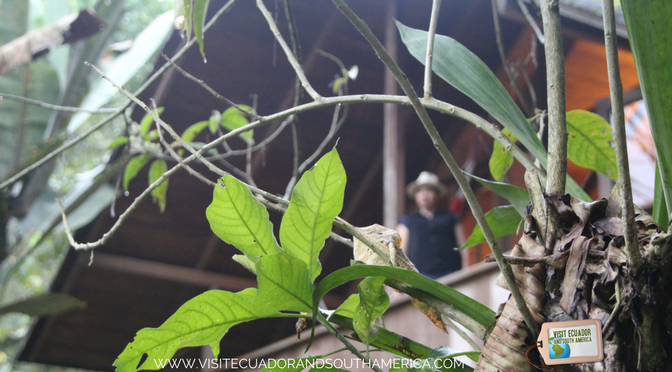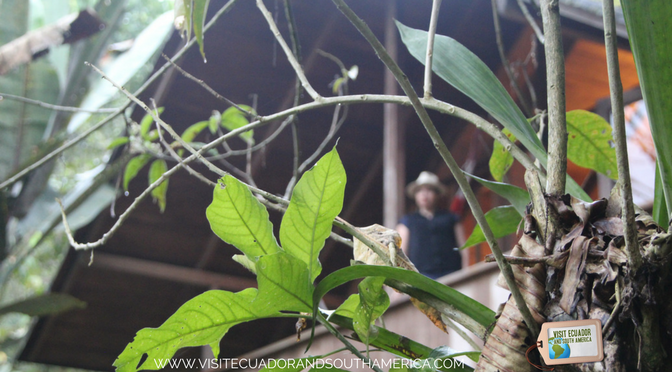 The love for wood and devotion for this project can be witnessed in all the carefully planned details. All cabins and most furniture are hand-built by Efrain with locally sourced wood. The room features a large king-sized bed and a smaller bed with fluffy pillows and luxurious cozy wool blankets, an elegant modern bathroom, a writing desk, and a private balcony with a hammock, perfect to relax.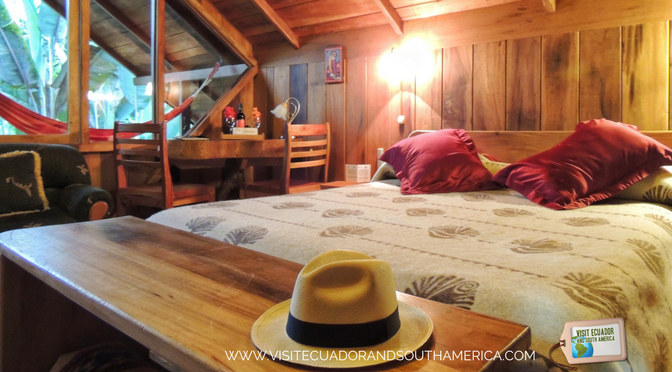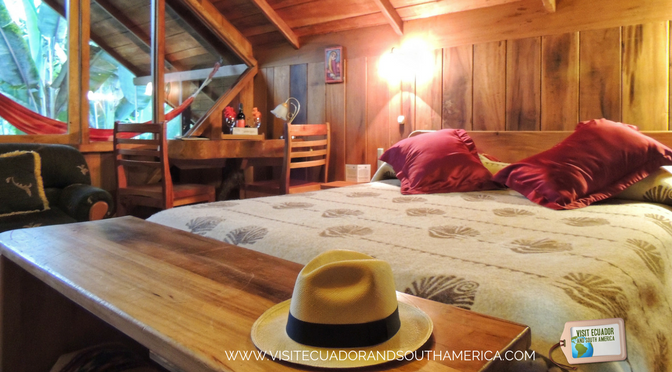 Guests gather at the warm and spacious main area that offers free wi-fi, a comfortable reading area, and the dining room to delight their palates enjoying a complete breakfast and a tasty three-course dinner. The meals made with fresh, local, and much home-grown organic produce is included with the booking.
All staff members are friendly and take care of every detail. Molly's helpful and warm demeanor together with her professional customer service made it a pleasurable experience from beginning to end.
Corporate Social Responsibility at the core
I love the fact that Casa Divina Lodge has a strong focus on minimizing the environmental impact on all their operations and supporting the local community.  The cleaning products are biodegradable as one of the many ways they handle waste and the products used in the Lodge.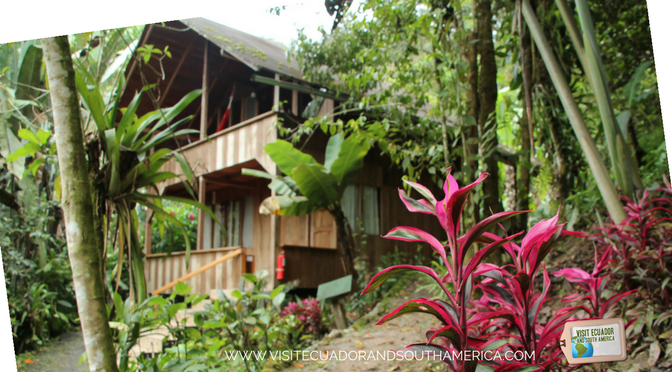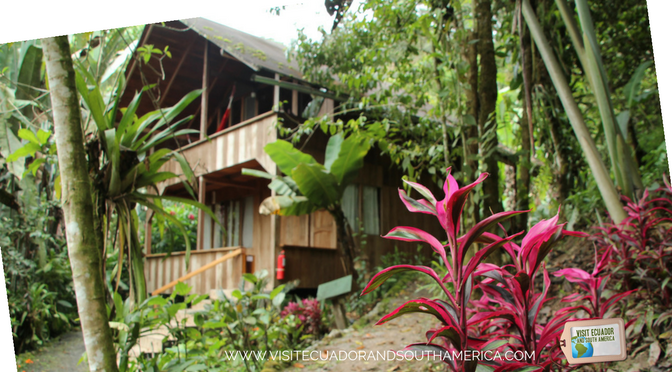 They have purchased 100 Ha of protected reserve and participate in the Socio-Bosque program. Both, conservation efforts to preserve the forest and deliver economic benefit to the local communities.  Ecotourism and Community tourism are at the heart of their operations.
As pioneers of Corporate Social Responsibility Casa Divina Lodge has received a number of international sustainable certifications including the most recent one, the International TourCert Certificate for CSR and Sustainable Tourism.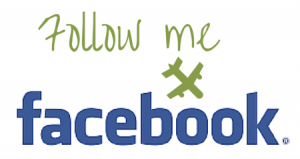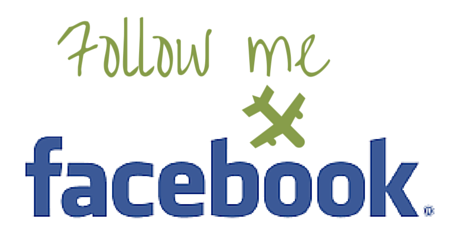 Tours and activities in Mindo
The cloud forest offers a wide range of activities and is a popular destination for locals and tourists looking for a relaxing getaway, to enjoy activities while enjoying nature. You can book several tours with Casa Divina Lodge's sister Tour Operator Sabina Tour.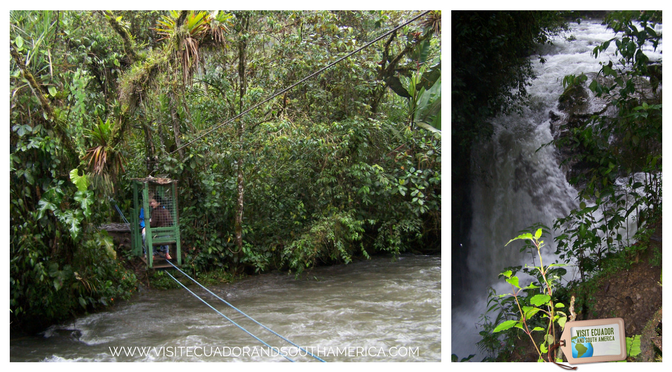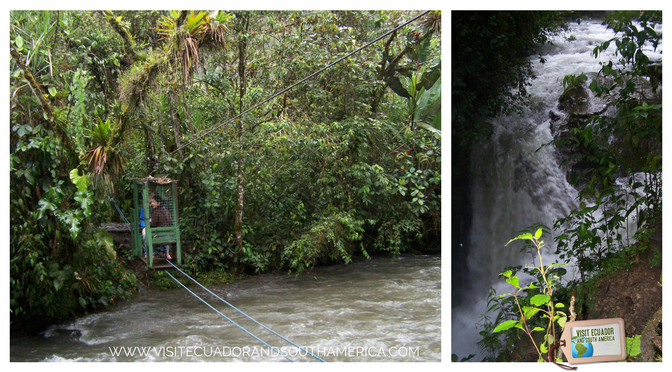 When it comes to adventure, canopy zipline tours, rapelling down the local waterfalls, or horseback riding are wonderful options. Tours that allow connecting with the element water: innertube down the Mindo River, swim under the Nambillo waterfall, or visit all five falls at the waterfall sanctuary and Cable Car Reserve.  Or the option to enjoy nature at the butterfly farm and orchid garden. There are many other tours to choose from.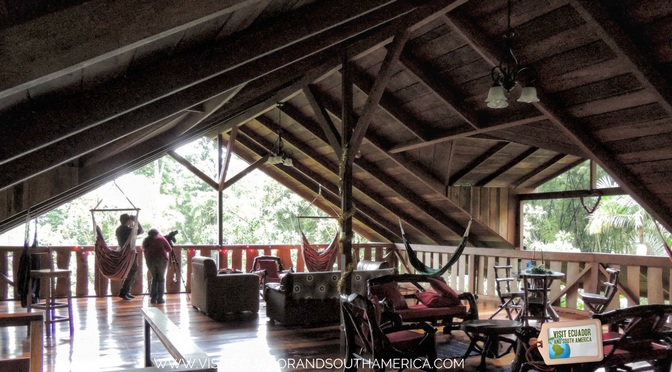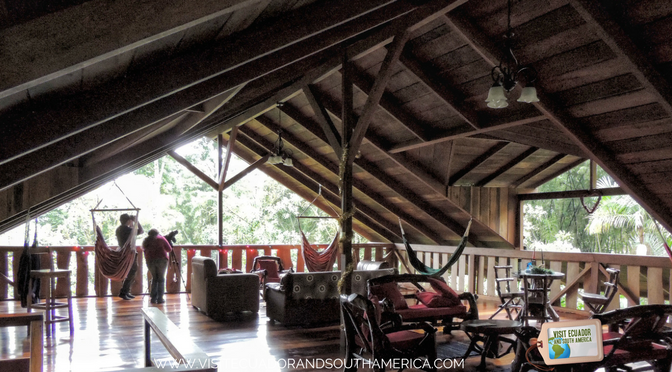 Conclusion:
When it comes to considering accommodation that provides a close encounter with the amazing flora & fauna of the pristine cloud forest in Mindo, my personal favorite is Casa Divina Lodge. A family-run business actively working towards more sustainable practices, offering a relaxing, family-friendly, and comfortable accommodation.
In addition, the lodge has a perfect location to spot a wide variety of bird species in the hotspot for birdwatching, Mindo.
To make a booking visit www.mindocasadivina.com  I can highly recommend Casa Divina Lodge.
Editors Disclosure: I was a guest at Casa Divina Lodge. As always, all opinions expressed here are entirely my own and based on my personal experience.
If you found this page helpful, I would appreciate it if you would pin, share or tweet it on any social media platforms you use! Every little bit will help fund our travels and continue to bring great content to our site!
Planning a trip soon?  Comment below or send me an email, I can help you with more tips to save money or to plan your trip.
PIN IT FOR LATER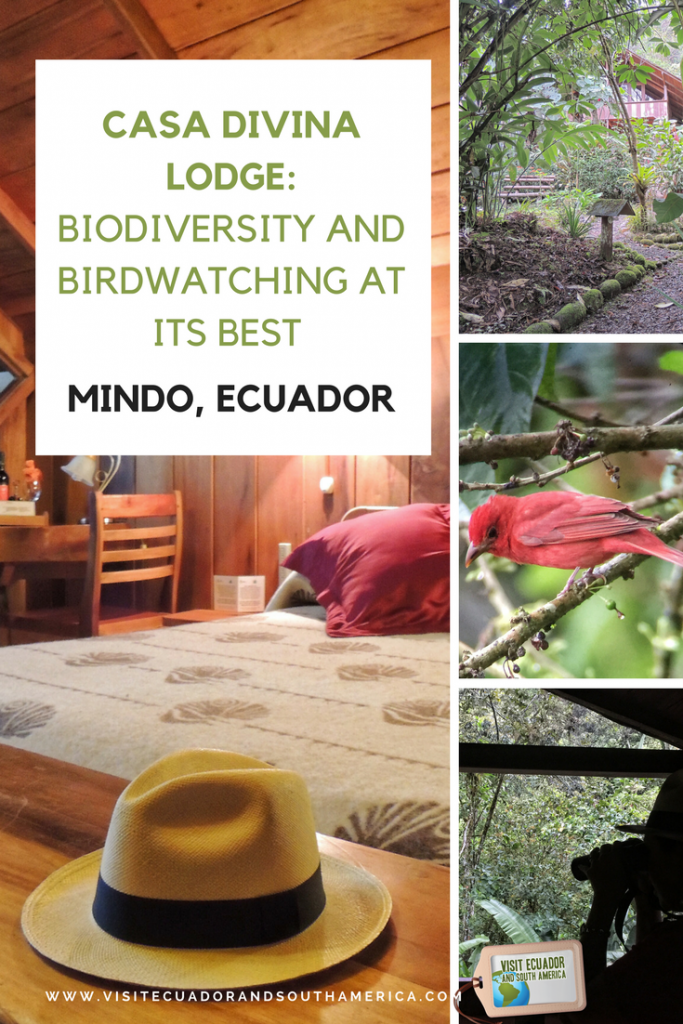 If you want more in-depth information and also a guide that you can bring along during your trip, I recommend the travel guide Lonely Planet Ecuador & the Galapagos Islands
.
This is a great source of information and tips, maps, and all you need if you plan on visiting Ecuador. I personally like the option of having a hard copy version where I can take notes and have them at hand.
Don´t just dream it, make it happen. Plan your South American trip with a local!
Take a look at this list of travel resources to plan your trip and travel in South America.
Daydreaming about your trip to South America? Order here your Free Ebook, I share with you some useful tips & resources for a memorable trip!
Finally, I would like to invite you to follow me on Facebook, Twitter, Pinterest, and Instagram. In addition, you can subscribe on YouTube.
Send me an email for help planning your trip: info(at) visitecuadorandsouthamerica(dot)com