How to get to Mindo
Book a tour:
You can book an organized tour, we recommend this full day guided tour. 
By car:
From Quito, you pass the park with the Equator monument, Mitad del Mundo, continuing on the main road to Esmeraldas for about 70 km. The exit to Mindo is on the left and is clearly marked by signs. You can also book a car with driver to take you all the way.
By bus 
In order to get to Mindo, you need to go to Ofelia station north of Quito. You can reach the station by taking the Metrobus (blue line).
The journey from Quito to Mindo takes about 2h-2h30 and costs 3.1$ per person.
Other
reasons to visit the Choco Andino. 
Where to stay
Hosteria Terrabambu Lodge: this is an amazing place to relax and enjoy the natural surroundings in Mindo. We share our experience during our stay.
Casa Divina Lodge is the place to stay to enjoy biodiversity and birdwatching in Mindo at its best. Read all about this magical place.
What to bring
In case of rain, it is recommended to bring a waterproof jacket or poncho.
Bring good walking shoes, as not all the trails are flat.
Most importantly, make sure to bring insect repellent and sunblock.
And if you love taking pictures or making videos, bring a waterproof case for your smartphone or your GoPro/Sony Action cam with a battery.
There are some affiliate links on the blog, know that price is the same for the items, but it will give me a tiny commission. Thank you for supporting the efforts behind this blog and my work.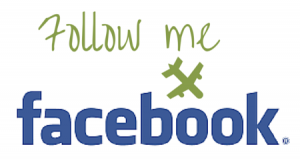 We have created a list of the top 5 things to do in Mindo, so you can explore this small town where two of the most biologically diverse ecoregions in the world meet: the Chocoan lowlands and the Tropical Andes.
Make sure to follow us and leave your comment below if you have questions or additions to our list!