A day trip to Cajas National Park with Expediciones Apullacta
Cuenca offers a wide range of activities to its visitors. The city is the 3rd largest in the country and its charming colonial center was declared a World Heritage site by UNESCO due to its predominant colonial houses, rich history and unchanged urban plan.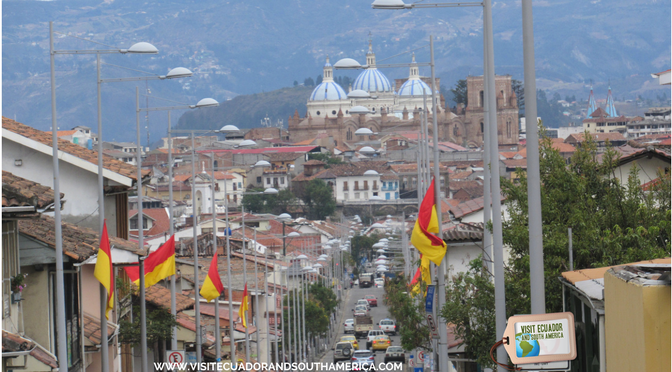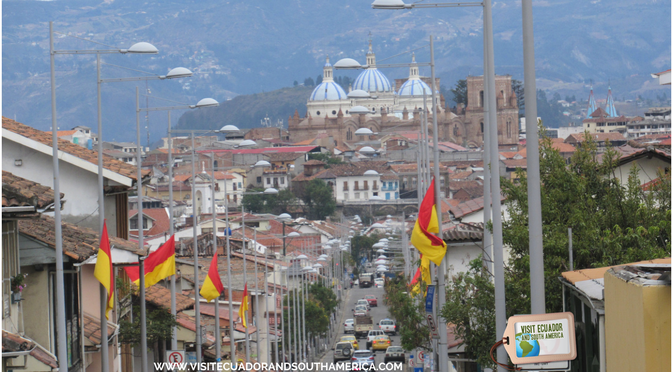 Cajas National Park located 35 km West of Cuenca and offers spectacular landscapes, 200 + lagoons and a close encounter with endemic plants and species, making for a fantastic day trip from Cuenca.
Brief History
The Cañari people, first settlers here,  formed a federal alliance whose population worshipped the Moon, lakes and mountains and considered the territories of the Park to be sacred places up until the Inca's conquered the region.(500 to 1450)
The well-known "Inca Trail" crosses the Park and is a reminder of the ancient road that linked Tomebamba with "Tambo de Paredones" (Molleturo), along the strategic route between the highlands and the coast.
The Park was created on July 4, 1977 and was declared a national park on May 11, 1996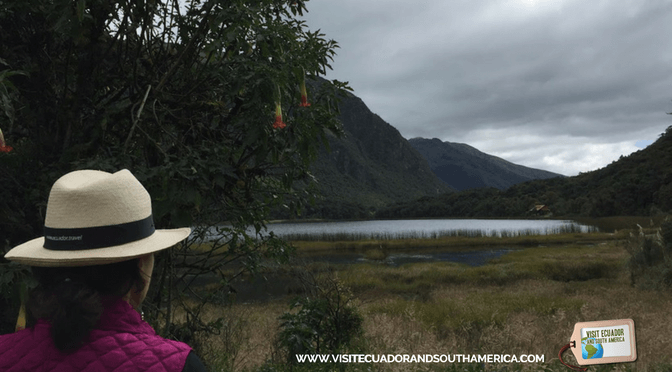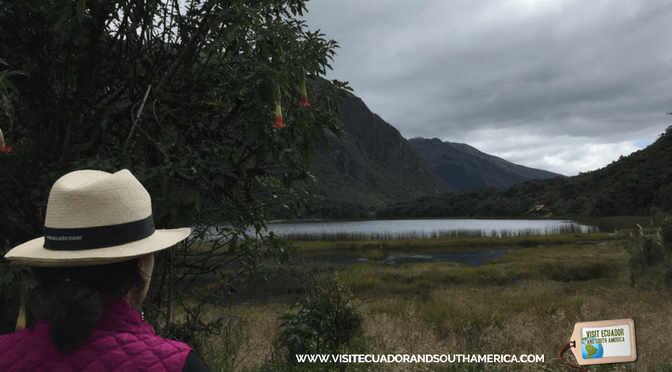 The day trip to Cajas National Park with Expediciones Apullacta
A day trip to Cajas National Park, recognized as World Biosphere, made my visit to Cuenca a memorable experience.
I knew that in order to fully understand and learn about this important National Park in my country I had to book a guided tour. Choosing Expediciones Apullactaas the Tour Operator for this tour allowed me to have a complete and memorable experience.  Something I would not have been able by myself.
Office staff were thorough, helpful and organized my tour to a T. Our guide Milton was highly experienced, knowledgeable and had an excellent level of English.  He made sure we got the best from our tour.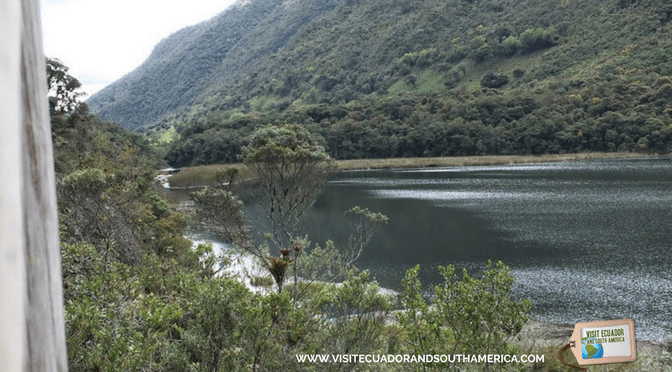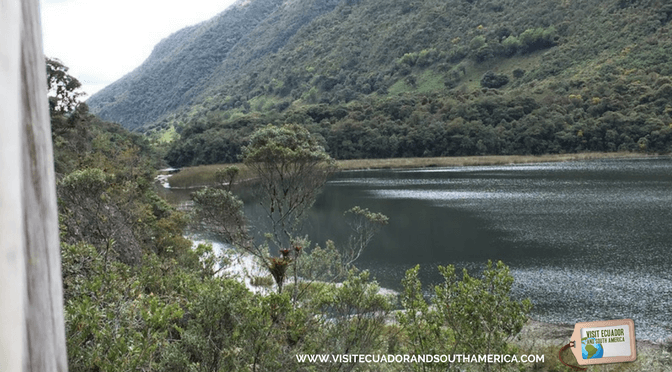 The tour
It was 7 am and I was fully awake in expectation of the day ahead. Weather in Cuenca can be unpredictable, and although it was cloudy in the morning it got warmer during the day and allowed us to fully enjoy the tour.
Having visited several times before Cajas National Park, with locals and sometimes with guides, I knew that I had still a lot to learn about this park and that no matter how much research I would do, this was the kind of place to visit with a qualified guide, through a tour operator. In fact, my uncle is one of the many locals and foreigners who have gotten lost in tha park, he was found the next day and luckily he managed to keep himself warm. Venturing to the park can be dangerous and I knew I wanted to get facts about the Park from an expert. Expediciones Apullacta was from my experience an excellent choice when it came to booking this tour.
We drive through varying vegetation and the higher we get the more we notice the changes in scenery. Lakes and U valleys can be spotted in Cajas showing the marks of the glaciers that once covered this region and now create magical landscapes.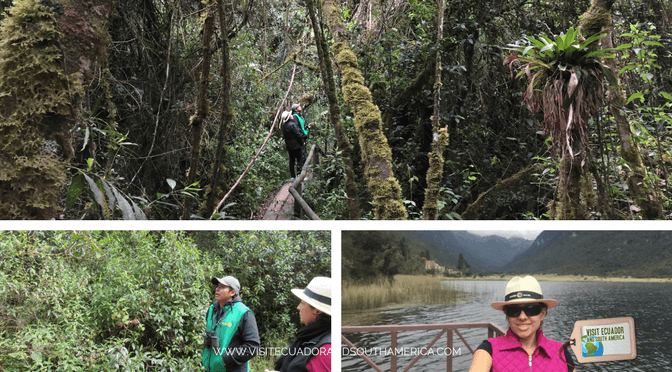 Cajas National Park was declared Wetland of International Importance in the Andes of Ecuador on August 14, 2002 and boasts 235 permanent lagoons in an area of 28544 ha.
The trip includes hikes and visits to different altitudes and ecosystems which have visitors in awe and at times I felt like I was in Narnia du to some of its amazing scenery.
First stop
Our first visit is to Sorracucho lake at 3160 m, in the montane forest ecosystem with its aguacatillo forest and great opportunities for birdwatching.
If you are in South America I would love to see your pictures.
Second stop
Our second stop is to the 3 crosses, at 4167 m it's a natural lookout point out to the continental divide between the Pacific Coast and the Amazon.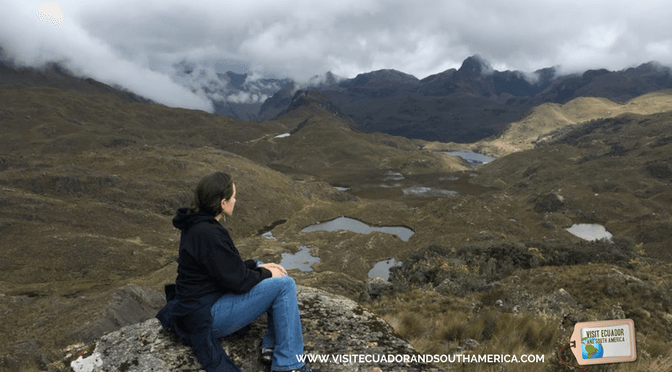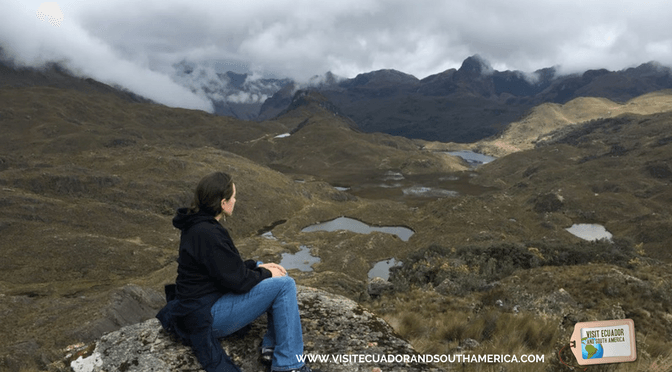 Third stop
The tour continued and as we ascended we saw the dramatic change of landscapes along the way.  It was easy to see how vegetation adapted to altitude, and minutes later we arrived to La Toreadora Lagoon and center of information interpretation located at an altitude of 3950 m. Once there we were able to admire the flora and fauna of the moorland ecosystem.
Our complimentary lunch is served in a new and beautifully decorated restaurant,  conveniently located on the way back to Cuenca.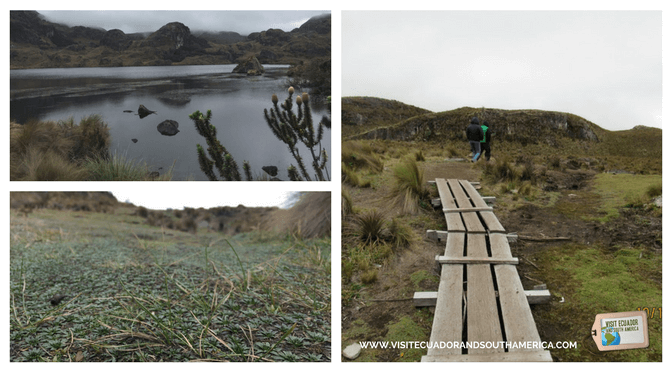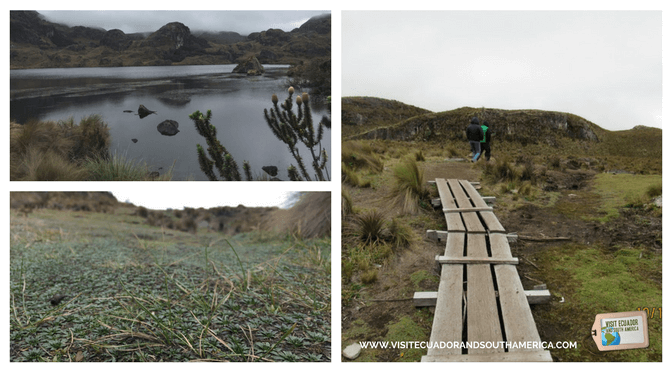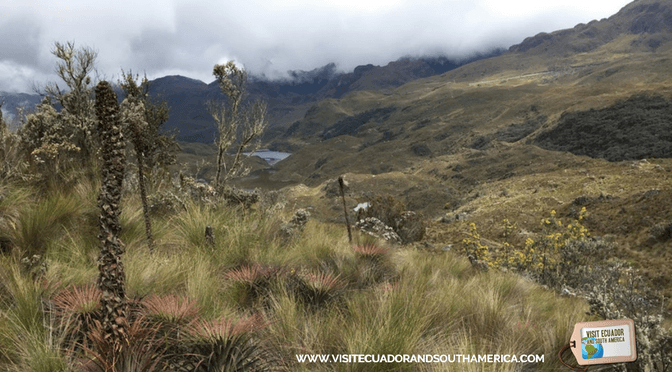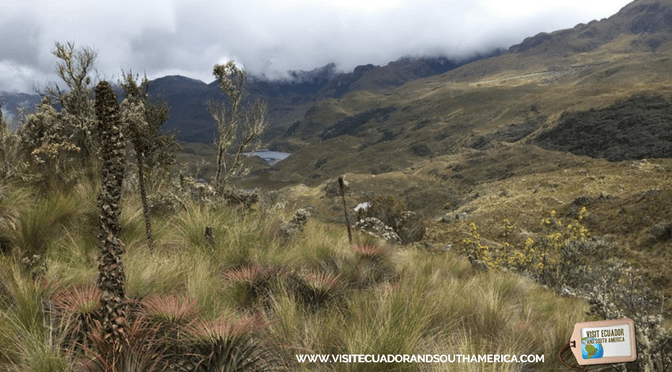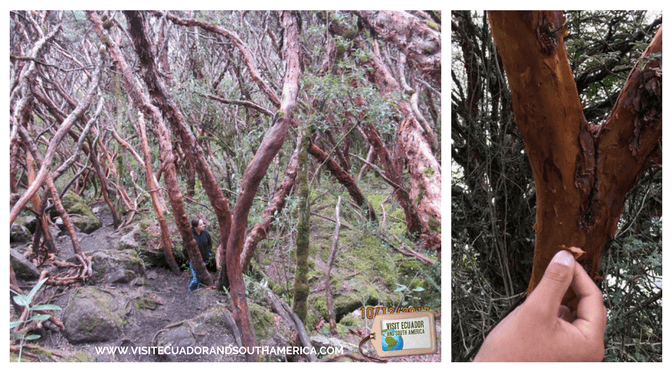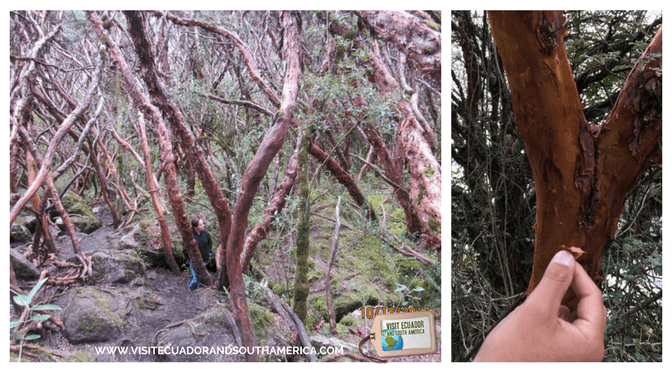 FAUNA
The fauna at Cajas National Park is made up of: 152 species of birds, 43 species of mammals, 15 species of amphibians and 4 species of reptiles. The animals which tend to be observed more often in the Park are rabbits, ducks and trout. In addition, there are white tail deer, bears, pumas, Andean tapir, Andean gulls, condors and other local species.
BIRDWATCHING
As a matter of fact, a total of 157 bird species of 16000 spotted in Ecuador can be spotted here, including:  the sparkling violetear (Colibri coruscans), the Andean condor (Vultur gryphus) and the giant hummingbird (Patagona gigas)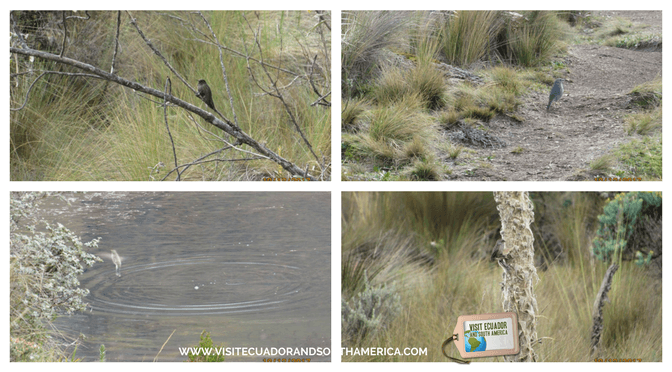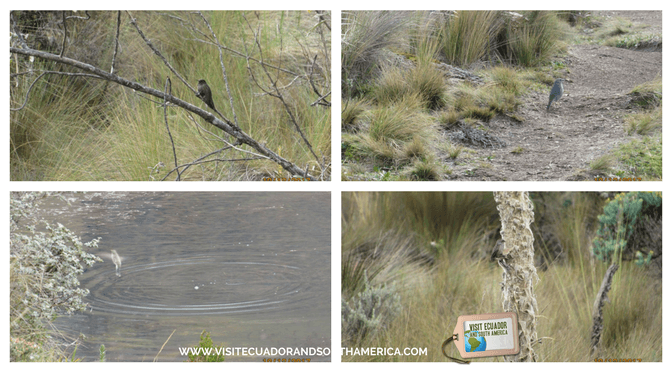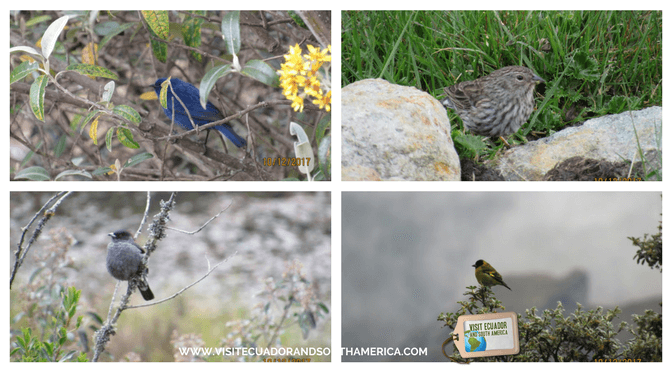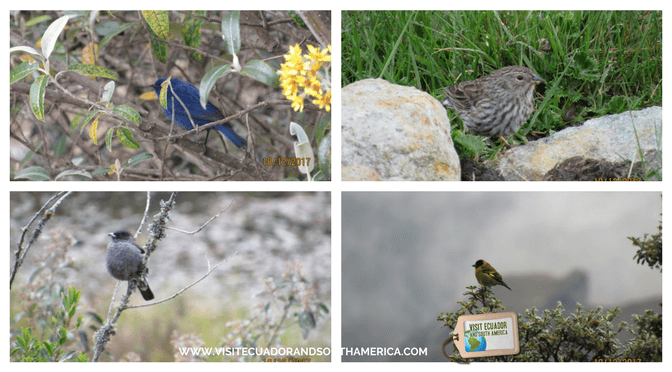 Location: Cajas National Park is located 33 km to the Northwest of the city of Cuenca, in the Andes of Ecuador.
Visiting hours: 08H00 to16H00. The park has a limited capacity of visitors per day which is another reason I recommend booking a guided tour.
Cost: Free, you do need to register at the main entrance.
Getting there: The park is located northeast of the city of Cuenca. Take the road that connects Cuenca to the coast: Cuenca-Molleturo-Naranjal.
What to bring:  Water, snacks. Hat, scarf and gloves. Rain gear, poncho or rain jacket and umbrella. Sturdy shoes if possible water-resistant. Sun protector *SPF 50 or more. Dress in layers, a fleece, a jacket, a t/shirt. Wear or bring warm clothes.
Dic-May is rainy season so there can be more mud on the trains. Expediciones Apullacta provides boots, but it is better to bring hiking boots.
Conclusion:
This was my second tour with Expediciones Apullacta, I was already cognizant of their professionalism, the knowledgeable and experienced guides and knew this was my best choice for this tour.

I can highly recommend Expediciones Apullacta in Cuenca, for the following tours: Giron Waterfall and Yunguilla, Canyoning and Ingapirca.
Having booked several tours abroad and in Ecuador, I know that Expediciones Apullacta offers quality
Editors Disclosure: I received a complimentary tour by Expediciones Apullacta, however, all opinions expressed here are entirely my own and based on my personal experience.
If you found this page helpful, I would appreciate it if you would pin, share or tweet it on any social media platforms you use! Every little bit will help fund our travels and continue to bring great content to our site!
Planning a trip soon?  Comment below or send me an email, I can help you with more tips to plan your memorable trip.
PIN IT FOR LATER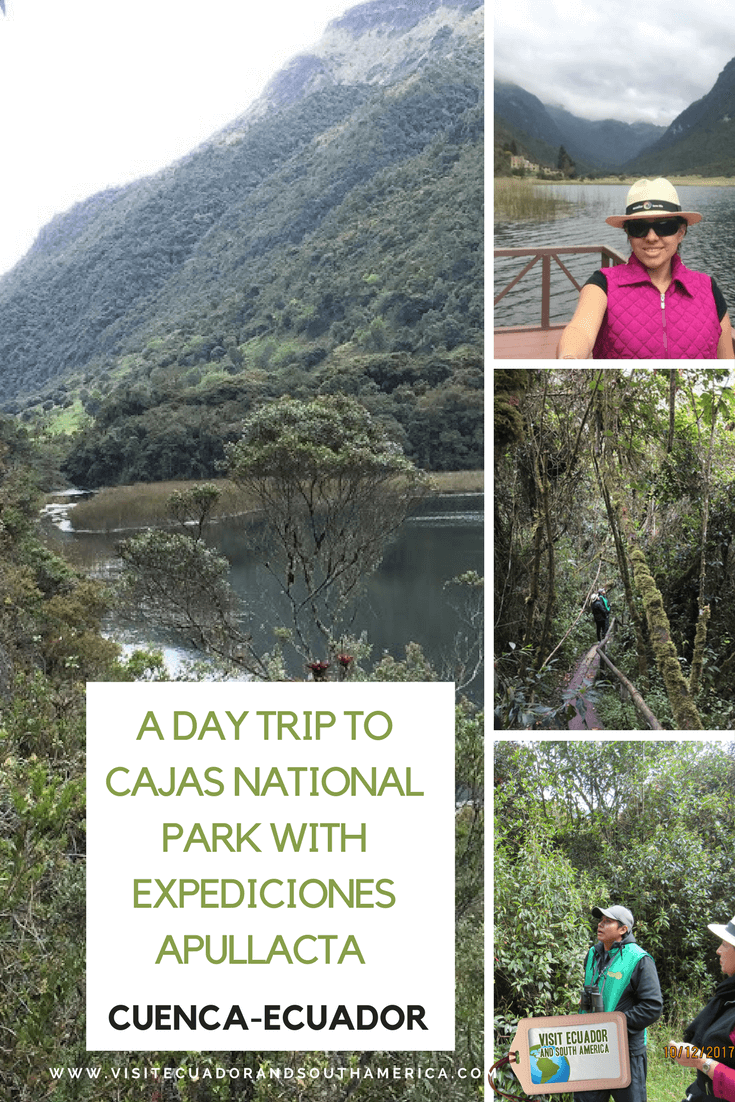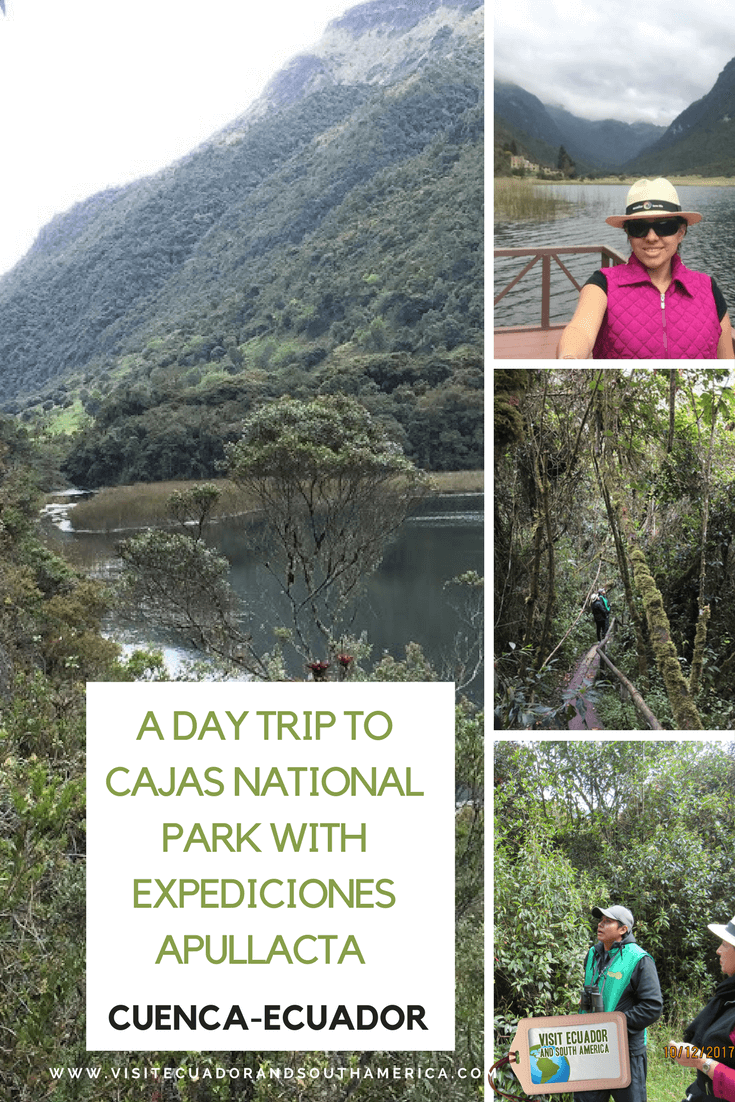 If you want more in-depth information and also a guide that you can bring along during your trip, I recommend the travel guide Lonely Planet Ecuador & the Galapagos Islands
.
This is a great source of information and tips, maps and all you need if you plan on visiting Ecuador. I personally like the option of having a hard copy version where I can take notes and have at hand.
Don´t just dream it, make it happen. Plan your South American trip with a local!
Take a look at this list of travel resources to plan your trip and travel in South America.
Day dreaming about your trip to South America? Order here your Free Ebook, I share with you some useful tips & resources for a memorable trip!
I invite you to follow me on Facebook, Twitter, Pinterest and Instagram. In addition you can subscribe on YouTube.
You can also send an email to get help planning your trip: info(at) visitecuadorandsouthamerica(dot)com