Besides the top 7 things to do in Quito, you can also discover the origins of Quito at Rumibamba park. 
Or you may want to explore the valley of Cumbaya and enjoy some of the activities available in this town near Quito.
Why choose Quito to live, and study Spanish?
Where to stay
We often have friends, family, and also work-related visitors coming to Quito; together with my family, we have our top recommendations here:
Hacienda Jimenita is the place to escape to nature, relax and connect with history near Quito Airport. We tell you all about our visit to this enchanting hacienda and book your stay. 
Hotel Las Cuevas Terra Lodge to spend the perfect getaway in a cave hotel near Quito. You can read all about our unique experience here and book your stay. 
Hotel Finlandia has a great location in the modern part of Quito, near the main shopping centers and Parque La Carolina. It offers good food, fair prices, free Wi-Fi, and comfortable rooms and the staff is helpful and friendly.
Hotel Vieja Cuba This is a cozy small hotel with comfortable rooms, and friendly and helpful staff. The hotel offers a fresh-made breakfast consisting of eggs, granola, toast, ham, cheese, yogurt, and tea or coffee. The location is also great, not far from Plaza Foch, within walking distance you have one of the nicest areas for locals and tourists alike. Minutes away from shops, restaurants, pubs, bars, and more.
and if you want to go camping but without abandoning some comfort, you can go Glamping at Urkuwayku Organic Farm in Ilalo, it connects you with Nature and is located near Quito.
What to eat
Check our gastronomy option on the menu, to discover many of the traditional dishes, street food and fruit available in Ecuador, to delight your palate with the flavors of the country.
There are some affiliate links on the blog, know that price is the same for the items, but it will give me a tiny commission. Thank you for supporting the efforts behind this blog and my work.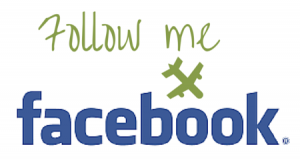 We have created a list of the top 7 things to do in Quito, so you can explore this exciting city in the middle of the world.
Quito has been awarded multiple distinctions, including Ibero-American Capital of Culture, designated as South America's Leading Destination by the World Travel Awards and, finalist in the contest of the seven cities Wonders of the world.
Make sure to follow us and leave your comment below if you have questions or additions to our list!