What to pack for your memorable Galapagos Islands trip
The archipelago of the Galápagos Islands is one of the most amazing places on earth and it won the award for leading Green Destination in South America. (World Travel Awards 2012)  The islands have species that do not exist elsewhere, they are a living laboratory.
The Islands are located 1000 km away from the Ecuadorian coastline and are without a doubt the number one  destination in Ecuador.  Each island has something very special to see, and it is possible to stay on land or go onboard an expedition vessel or yacht in order to explore them more in-depth.
If you are in South America I would love to see your pictures.
In addition, the Galápagos islands have been nominated for the new seven wonders of nature due to their boasting of some of the planet's most unique and bizarre wildlife.
Take a look at the top things to do in the Galapagos islands.
This is not a comprehensive packing list, but rather a guide for the must-have items and clothing for your trip to the laboratory of evolution!
Luggage
Bring sturdy, soft-sided luggage, which is easier to stow throughout the adventure and to carry in our vehicles during transfers.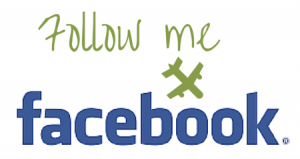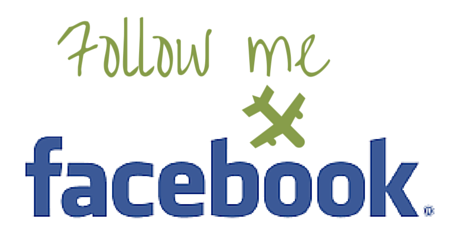 Clothes:
For daytime in the Galapagos, you will most likely want to be in shorts and a loose, comfortable t-shirt or tank top.
You may also want to bring an extra t-shirt to wear while snorkeling if you sunburn easily.
You should bring shorts or zip-off pants, short-sleeved t-shirts, and long-sleeved shirts, and bring a light sweater to enjoy star-gazing at night. A wonderful activity to enjoy if you are onboard a cruise
Bring also 2 swimsuits, and enjoy some one of the seven best places in the world to snorkel and scuba dive. During such trips, I have enjoyed a lot swimming with sea lions, marine turtles and other impressive species.
For the evenings on some boats, particularly cruise ships, dinner can be a bit more formal, so a dress shirt or a simple sundress might be a good idea.
Footwear:
Teva-style sandals protect your feet from the hot, harsh volcanic landscape and keep them cool. In addition,  bring some closed shoes, like sneakers or lightweight hiking boots, for hiking over rugged lava.
Items:
We will not get tired of recommending you to protect yourself from the bright equatorial sun. We recommend SPF 45 waterproof sunscreen and apply it everywhere, every two hours. You have to keep in mind that because of moisture, sunscreen must be applied more than once daily.
Sunglasses, Sun hat, with brim – Make sure you have something to secure your hat when it is windy, as you do not want it to get blown overboard.
Water bottle – In an effort to travel with as little impact on the environment as possible, we recommend you bring a reusable water bottle to refill throughout the trip.
Photography:
Of course, you will bring your camera! The Galapagos is one large photo opportunity after another, and you will return with many photos that can never be repeated.
IF ON A CRUISE SHIP.
Keep in mind that when onboard a boat, you will be 1000 km from the nearest continent. So if there is something you can't do without and don't know if you can find it there, bring it.
PS: Plan a memorable trip, and claim your free Ebook "Travel to South America highlighting Ecuador and the Galapagos Islands".
Planning a trip soon?  Comment below or send me an email, I can help you with more tips to save money or to plan your trip.
PIN IT FOR LATER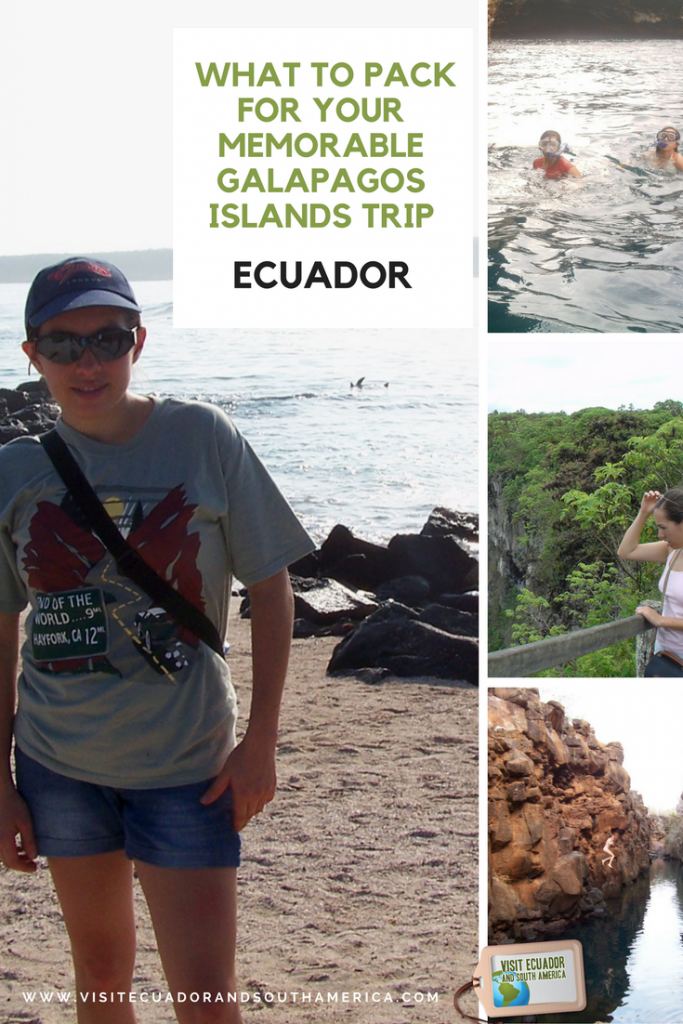 If you want more in-depth information and also a guide that you can bring along during your trip, I recommend the travel guide Lonely Planet Ecuador & the Galapagos Islands
.
This is a great source of information and tips, maps and all you need if you plan on visiting Ecuador. I personally like the option of having a hard copy version where I can take notes and have at hand.
Don´t just dream it, make it happen. Plan your South American trip with a local!
Take a look at this list of travel resources to plan your trip and travel in South America.
Day dreaming about your trip to South America? Order here your Free Ebook, I share with you some useful tips & resources for a memorable trip!
I invite you to follow me on Facebook, Twitter, Pinterest and Instagram. In addition you can subscribe on YouTube.
You can also send an email to get help planning your trip: info(at) visitecuadorandsouthamerica(dot)com
Save
Save
Save
Save
Save