Plan the best road trip from Quito to Cuenca
As a child, I used to spend most summers, holidays, and sometimes Christmases in Cuenca.  I really enjoyed making this road trip from Quito to Cuenca together with my family.
The fact is that my dad grew up in Cuenca and most of his family lives in this colonial city in the Southern part of the highlands of Ecuador.  This has allowed me to know the 432 km of road from Quito to Cuenca, including attractions, restaurants, and accommodation options, rather well.
Written in Collaboration with Marco Carpio.
Photography: Kjell Anders Pettersen, Cristina Pettersen Carpio
How long does it take?
The distance between these two cities is 432km, which takes approximately 8 hours by car or 12 hours by bus.
If you are driving from Quito, take the Pan-American Highway (E35) south through Latacunga, past Ambato, and Riobamba, all the way to Cuenca.
And remember to enjoy some of the highlights along the way! Here are some ideas for what to see, do and eat along the way that will help you enjoy a memorable trip from Quito to Cuenca.
Here are some of the must-have artisanal souvenirs you can bring to your loved ones from your visit to Ecuador. We also have some of the best snack souvenirs to get here.
If you are in South America, I would love to see your pictures.
About the trip
Depart from Quito:
The city has two bus terminals, one located North (Carcelen ) and one South (Quitumbe). From there, several bus companies offer comfortable transportation to different destinations in the country.
The road trip begins in the capital city, Quito, with an altitude of  2800 m.s.n.m. and along a paved highway. During the journey, you will cross several autochthonous groups of the highlands, each with its traditions and clothing.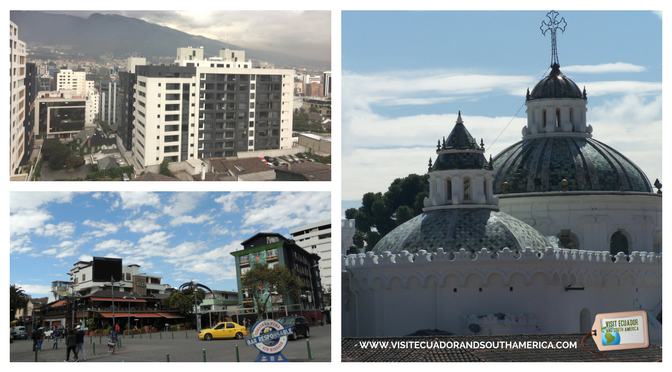 Attractions and activities along the way:
Admire the Avenue of the volcanoes:
Located in the Ecuadorian Highlands (Sierra), stretching 325 km, you find the Avenue of the volcanoes composed of impressive peaks that run from the north to the south of Ecuador.   It was the German explorer Alexander von Humboldt who named them.

In fact, eight of the highest summits in the country are found here, and they include Chimborazo, Antisana, Cayambe, Tungurahua, and Cotopaxi.

The main highway connecting the city of Quito with Cuenca traverses the inter-Andean alley of Ecuador with its stunning views through the valleys located along two mountain ranges formed from volcanic eruptions.

Some of these are snow-capped volcanoes higher than 5.000 m.s.n.m. and most of them have snow permanently.  You will drive past the two parallel mountain ranges that split the dry west from the Amazon basin to the east—creating peaks and valleys, the latter named after the volcanoes where they are located: Pichincha, Cotopaxi, Tungurahua, and Chimborazo. Cañar is named after the main river and Azuay for the mountain range.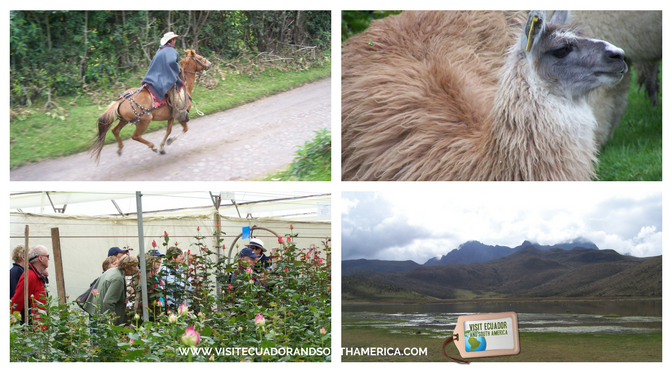 Interact with Indigenous communities
There is yet another highlight to this trip. All along the way, you will be able to admire and hopefully also meet and learn about some of the different indigenous groups located in the Andes cordillera.

Once you arrive in the province of Tungurahua on your way to Guaranda, you will find several indigenous cultures: the Chibuleos, the Salasacas, in Chimborazothe  Panzaleos, in Cañar the Cañaris, and further south in Loja the Saraguros, each one of them with own clothing and traditions.
Once you arrive in Ambato, you can opt to visit the Salasaca indigenous group.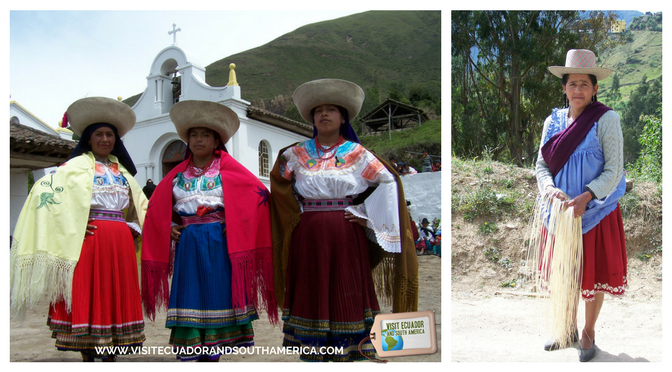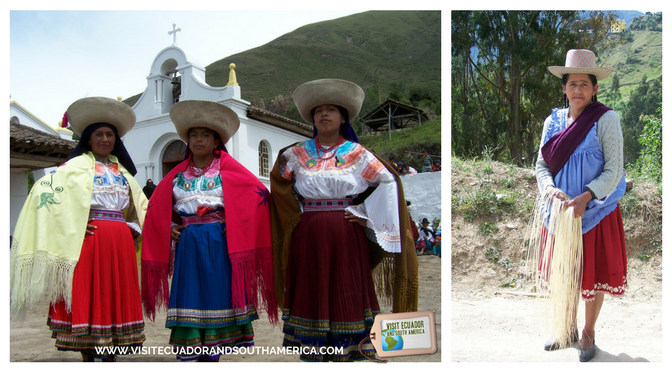 At the same time, you will see small indigenous villages, where time seems to stand still, spellbinding landscapes, and much more.
Watch this video for some of the highlights along the way on your road trip from Quito to Cuenca
Stops along the road trip from Quito to Cuenca
1.- Quito – First World Heritage Site
Start by spending a day at the historical center of Quito, admiring the colonial churches, sculptures, and museums. Quito is the capital city of Ecuador, with approx. 3 million inhabitants.
The city is located in a valley formed from the many layers of ashes that resulted in over 60 m of sediment from the volcanoes surrounding the city.
Learn more about the things to do in Quito by visiting Visit Ecuador and South America's article with the top things to do in Quito.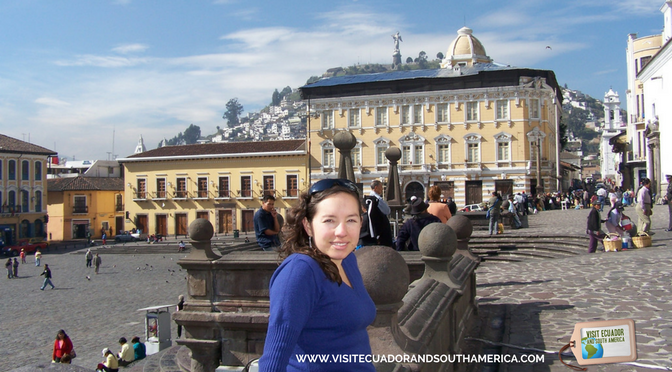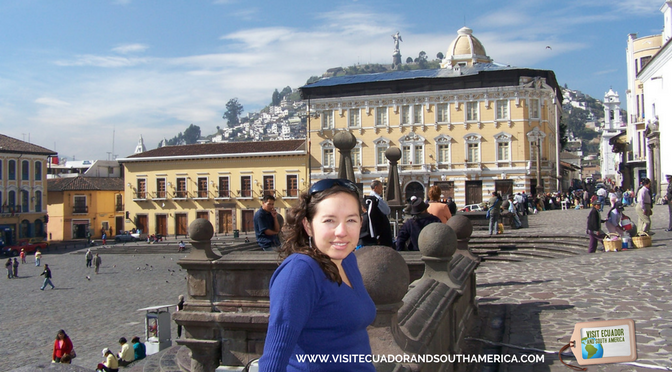 Where to eat?
The casual ambiance that Café Mosaico offers allows its visitors to enjoy breathtaking vistas of colonial Quito.  I love this place!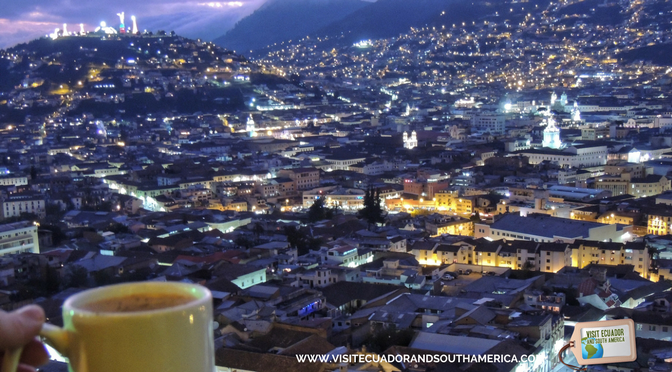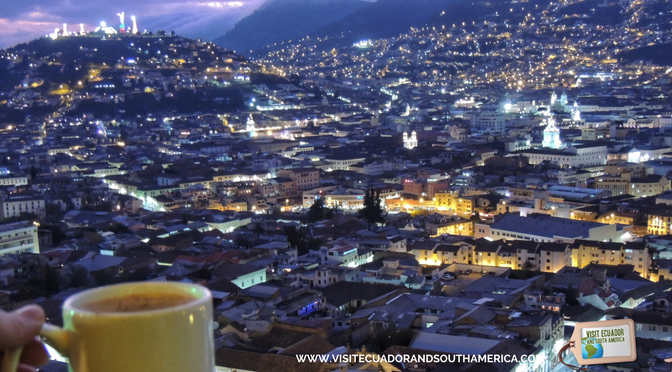 Take a look at some of the main activities you can enjoy in the city and surroundings while you are in Quito.
Why choose Quito to live, and study Spanish?
Where to stay in Quito
We often have friends, family, and also work-related visitors coming to Quito; together with my family, we have our top recommendations here:
Hacienda Jimenita is the place to escape to nature, relax and connect with history near Quito Airport. We tell you all about our visit to this enchanting hacienda and book your stay. 
Hotel Las Cuevas Terra Lodge to spend the perfect getaway in a cave hotel near Quito. You can read all about our unique experience here and book your stay. 
Hotel Finlandia has a great location in the modern part of Quito, near the main shopping centers and Parque La Carolina. It offers good food, fair prices, free Wi-Fi, and comfortable rooms and the staff is helpful and friendly.
Hotel Vieja Cuba This is a cozy small hotel with comfortable rooms and friendly and helpful staff. The hotel offers a fresh-made breakfast consisting of eggs, granola, toast, ham, cheese, yogurt, and tea or coffee. The location is also great, not far from Plaza Foch, within walking distance, you have one of the nicest areas for locals and tourists alike. Minutes away from shops, restaurants, pubs, bars, and more.
and if you want to go camping but without abandoning some comfort, and in an eco friendly place, you can go Glamping at Urkuwayku Organic Farm in Ilalo, it connects you with Nature and is located near Quito.
What to eat
Check our gastronomy option on the menu, to discover many of the traditional dishes, street food, and fruit available in Ecuador, to delight your palate with the flavors of the country.
2.- Cotopaxi National Park
Enjoy the contrasts that the scenery along the highlands region unfurls. The avenue of the volcanoes is a highlight for anyone that visits Ecuador and one of my favorite sights are Cotopaxi Volcano.  Learn more and plan here your Visit to the Cotopaxi National Park.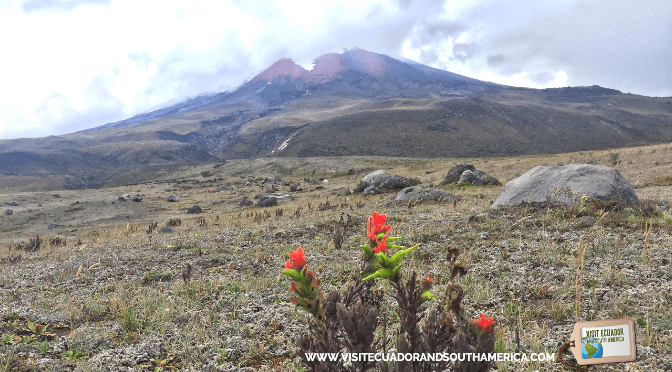 Chugchucaras de la Rosita, Latacunga
If you are a meat eater, you should stop in Latacunga to taste the traditional chugchucaras at the famous restaurant Chugchucaras de la Rosita.
Chugchucaras, a cherished Ecuadorian dish boasting over 70 years of rich history.

3.- Quilotoa
Quilota crater lake has been rated the top 1 attraction to visit in the province of Cotopaxi on Tripadvisor. Read here more about the Wonderful journey to Quilotoa.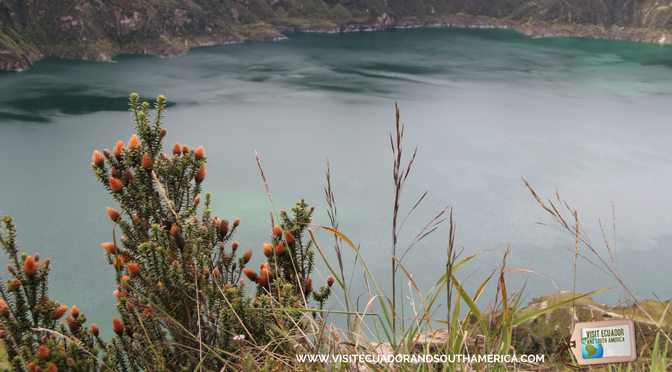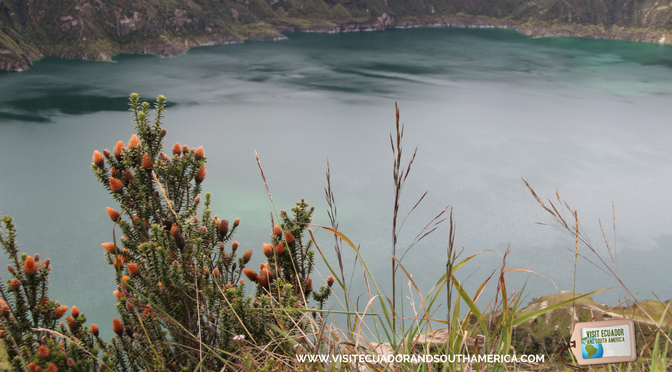 4.- Ambato –
The city of Ambato is located in the highlands of Ecuador and is most known as the place where writer Juan Leon Mera lived. You can visit the villa-style house: Quinta Juan Leon Mera. Ambato is well-known for its bread (pan de Ambato) and leather products at Quisapincha.
Fruit ice cream, Salcedo
Stop along the way in Salcedo to taste helados de Salcedo, the best fruit ice cream in town.
Where to stay
Casa Quinta Clementina is a wonderful, comfortable place to stay on your way to Cuenca or Quito and enjoy day trips to Banos. 
5.- Baños
This lovely town is known for its natural hot springs and offers a great variety of outdoor activities. This is also the place to taste melcocha, the best handmade candy of Ecuador.
Love waterfalls, hikes, and horseback riding? Here are some other things to do in Baños.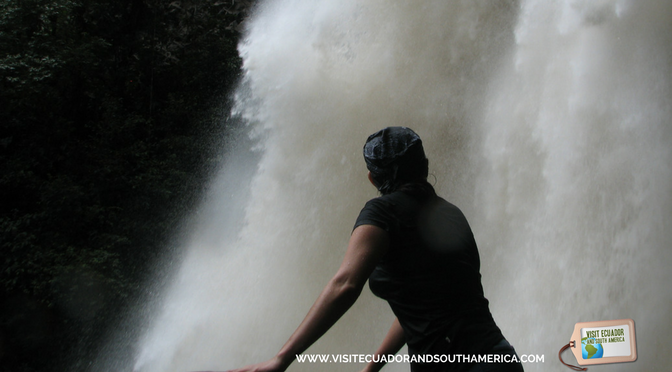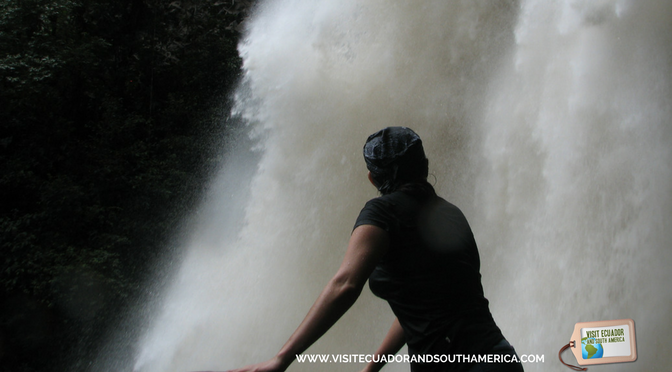 6.- Riobamba, Chimborazo –
The trip can be a bit long, and you might want to consider dividing it in two. Spending the night in Riobamba, the capital city of Chimborazo province, would be my recommendation. 
Riobamba is a cozy Andean city with lively local markets, architectural gems, and lovely plazas. From here you can organize day trips to Chimborazo and other mountains.
When traveling from Quito to Cuenca, you can decide to divide your trip in two and spend the night in Riobamba, the capital city of Chimborazo province.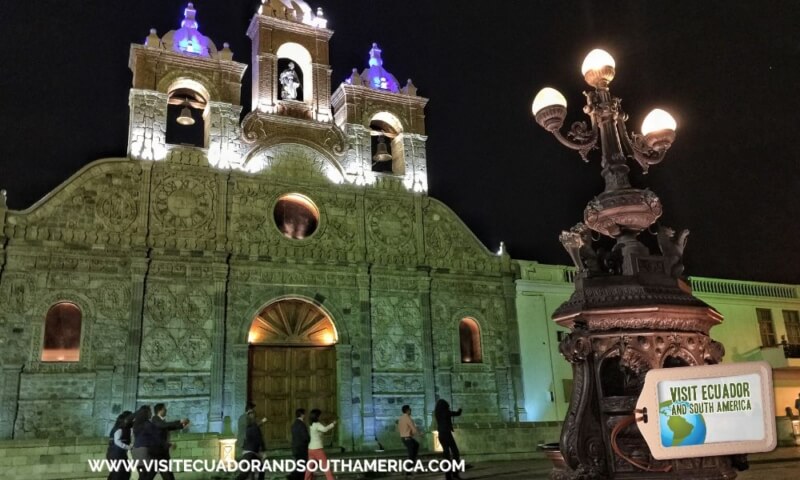 Where to stay in

Riobamba
Hotel Rincon Aleman, is a lovely guest house where you will find comfortable rooms, a garden, a terrace, and a shared kitchen.  Plus, the owner speaks German and will be able to help German guests in their native language. You can read our full review of Hotel Rincon Aleman. 
Wanderlot Hotel Plaza Central is a charming boutique hotel in a patrimonial house, with comfortable rooms. You find ample bathrooms and is ideally located in downtown Riobamba. We just had an unforgettable experience, teaming up with the charming boutique hotel, Wanderlot, in Riobamba.
We also loved that the hotel is pet friendly and Jack was really happy exploring the neighborhood after a good night in his bed next to us.
Enjoy a warm cup of Canelazo, Chimborazo.
A great place to enjoy traditional food and drinks while enjoying the view of the imposing Chimborazo mountain, before you arrive in Chimborazo, is Hostería la Andaluza.
7.- Town of Guano

When you visit this small village, you can enjoy the city's museum, the church of la Asunción, and meet Baltazar Ushca, the last "Iceman" of the Chimborazo. Some other highlights include their lovely handmade carpet and rug weaving industry.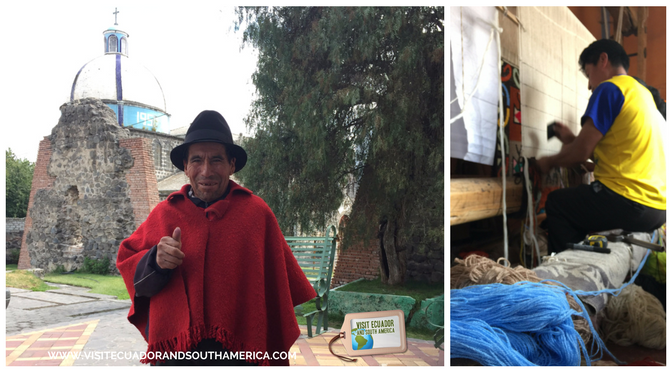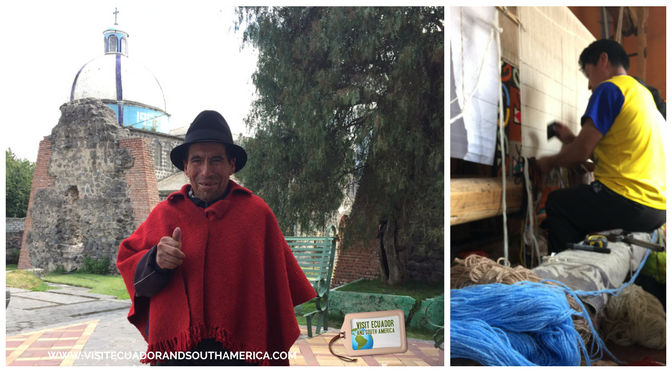 8.- Devil's Nose in Alausi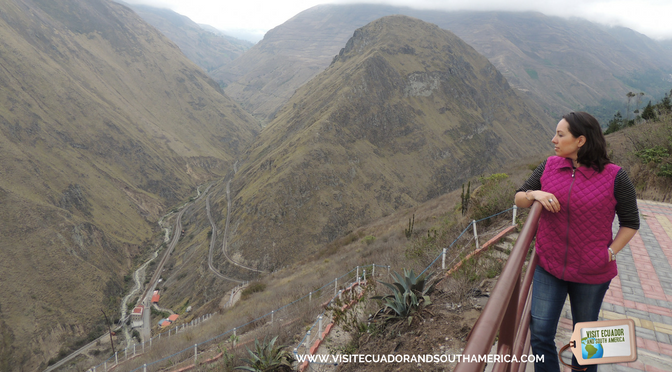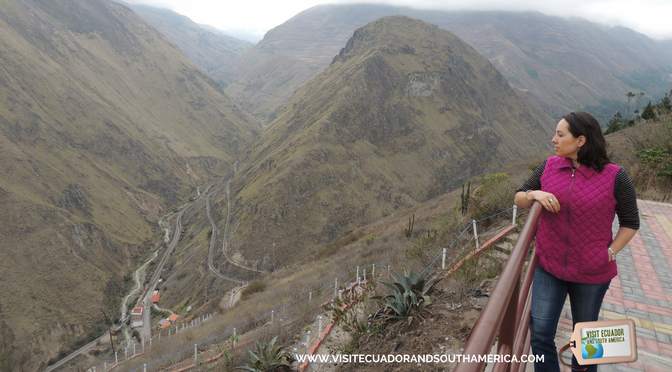 Nowadays, the train in Ecuador is not running.  It used to be purely an activity for tourists who wanted to enjoy this exhilarating ride, along the most spectacular railway track, at "Nariz del Diablo" (Devil's Nose).  More details here.
9.- Ingapirca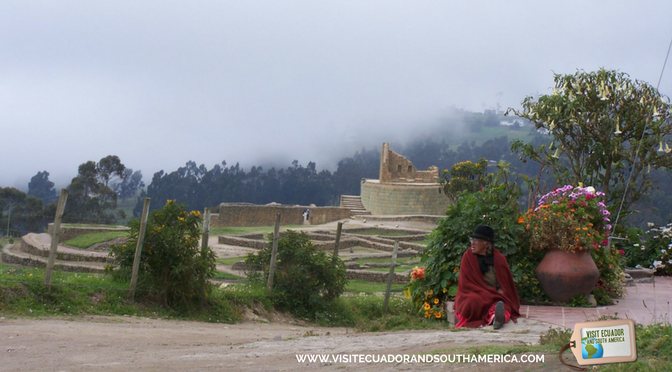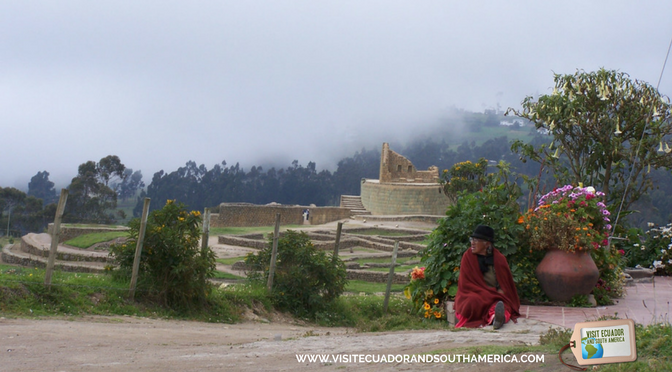 This is one of my favorite places near Cuenca. Ingapirca is the most significant archeological site and relic from the many ancient civilizations in the country. I have an article with more information to help you plan your Visit to Ingapirca.
10.- Cuenca
We have arrived at our destination, a lovely city to visit and a perfect point of departure to enjoy other day trips. This charming city nestled in the Andes Cordillera has over 300.000 inhabitants and is one of the largest ones in the country. The city has four rivers that come from the national park Cajas, located 3.500 m.a.s.l. and can be colder than Quito, so expect an average of 15C, which gets warmer when the sun shines.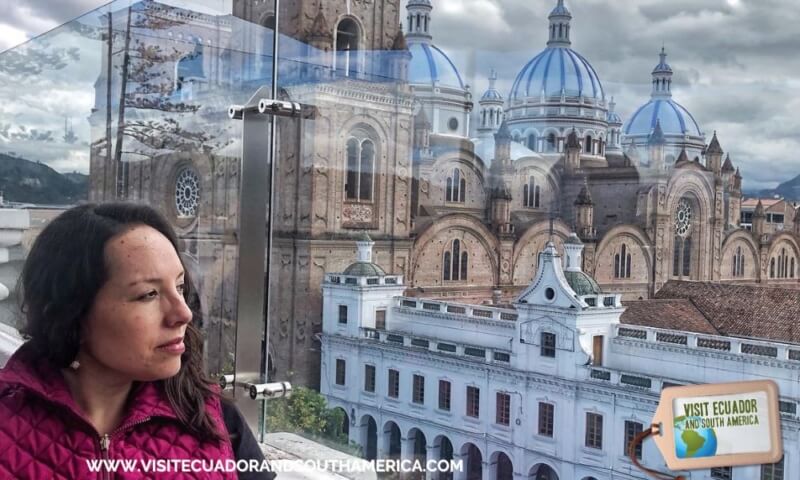 By night the city is vibrant and offers a wealth of activities along the area known as el Barranco by river Tomebamba. These range from Restaurants to bars with live music.
Read more about the highlights of Cuenca.
If you want to pamper yourself, make sure to visit La Piedra de Agua Thermal Spa in the town of Baños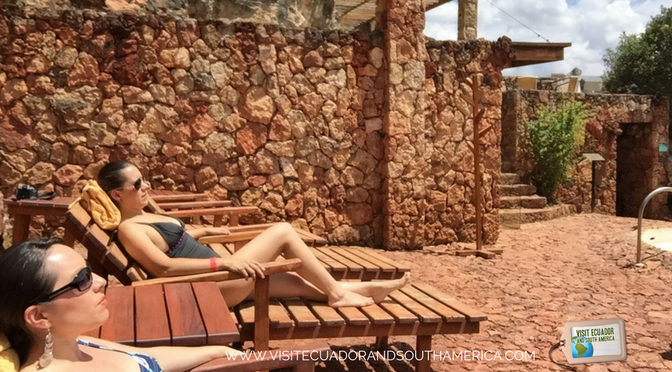 Where to stay in

Cuenca
Looking for a hotel boutique decorated in colonial style, in the historical part of town?
NASS Casa del Aguila located only four blocks away from the main square is the place for you.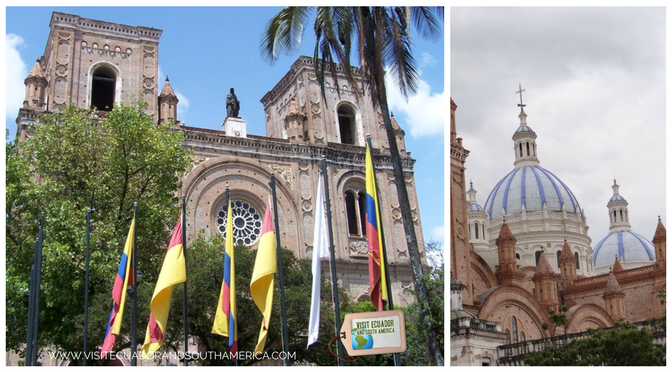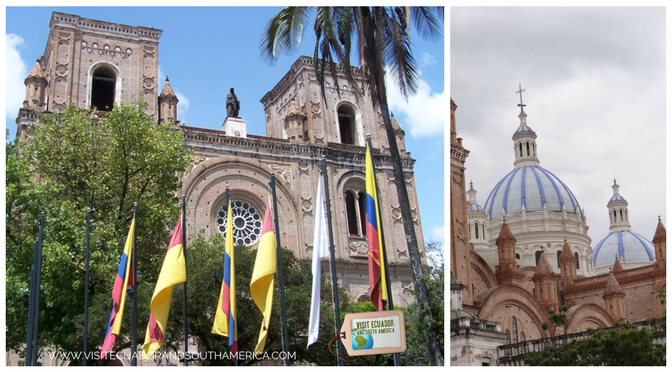 11.- Cajas National Park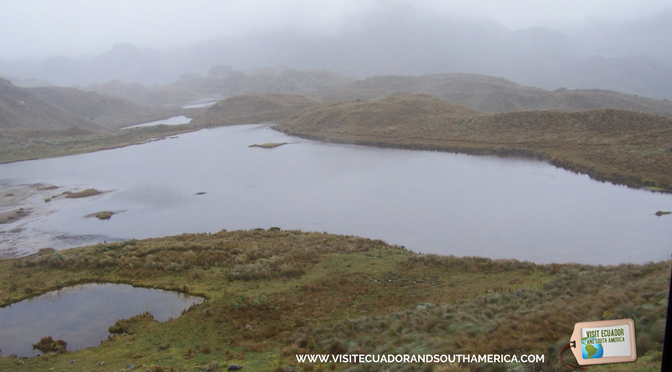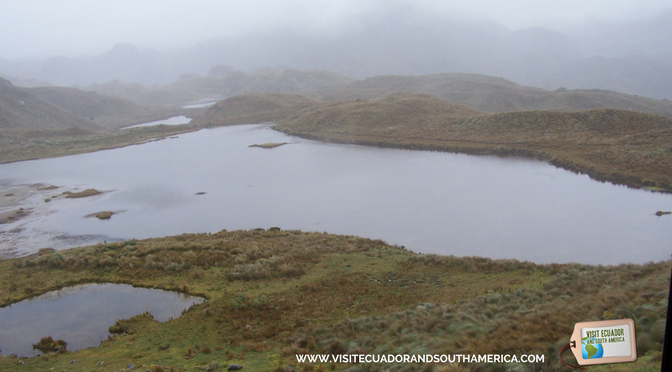 Cajas National Park is a natural site with a total of 300 lakes, located at 3.500 m.a.s.l. and one of the top destinations near the city of Cuenca. Read all about Cajas National Park.

El Cajas, as we call it, is located 30 km from Cuenca, and some of its lakes can be reached in less than an hour. (drive and hike) after driving through an excellent road. Activities that you can enjoy here include trout fishing, horseback riding, and birdwatching.

Where to stay near Cajas National Park
If you are looking for a place to escape the hustle and bustle of the city, Molino del Puente is the place for you! The mills transport you to Europe, and at the same time get you to feel the imposing Andes with its mountains and landscapes.
12.- San Bartolomé, Gualaceo and Chordeleg craft towns
A visit to Cuenca should include a visit to the craft towns of San Bartolomé, Gualaceo, and Chordeleg. To arrive in Gualaceo, you need to drive 30 minutes on a paved road with two lanes while you are admiring two rivers: Cuenca and Paute.

About Gualaceo
Gualaceo is a small quaint town with a wide range of hotel and restaurant options for its visitors. You can enjoy the warm weather in Gualaceo, with an average of 20C.

Some traditional dishes include cuy, hornado (pig), mote pelado, habas with tostado, and the one we have chosen as our favorite, tortillas made with corn.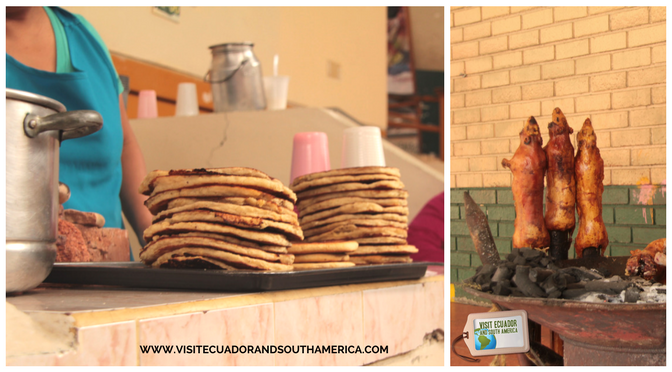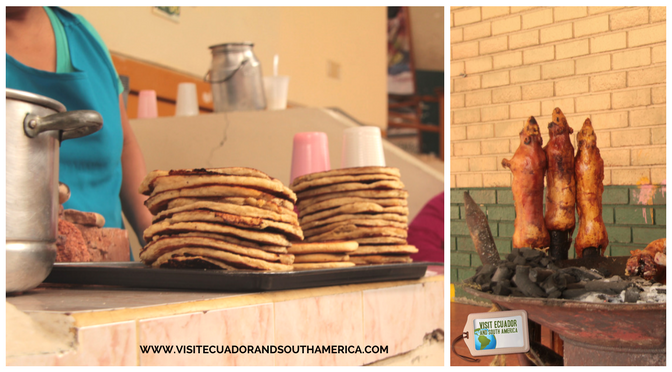 Breathtaking landscapes are to be enjoyed while you drive through this town located by the Santa Barbara River with its tranquil waters, fields with several colorful crops, and high mountains.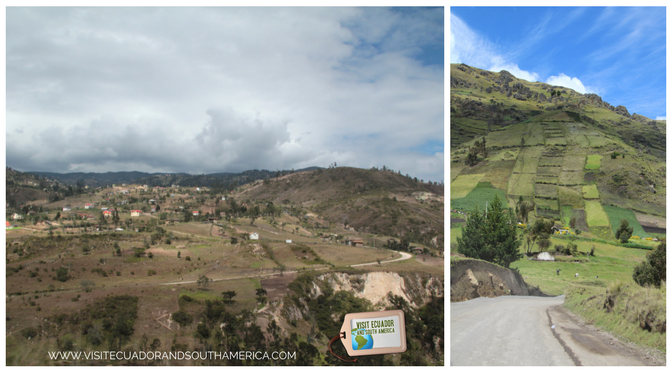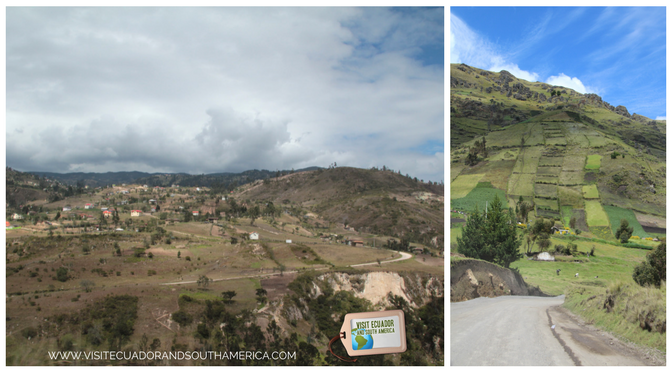 Some of the crops you find along the way include corn, potato, beans, and fruit such as capulies, peaches, avocado, oranges, lemons, and guayaba.  This is an area for sugar cane production prime ingredient for aguardiente. 
Aguardiente is mixed with fruits, naranjilla, cinnamon, sangurachi, and blackberry.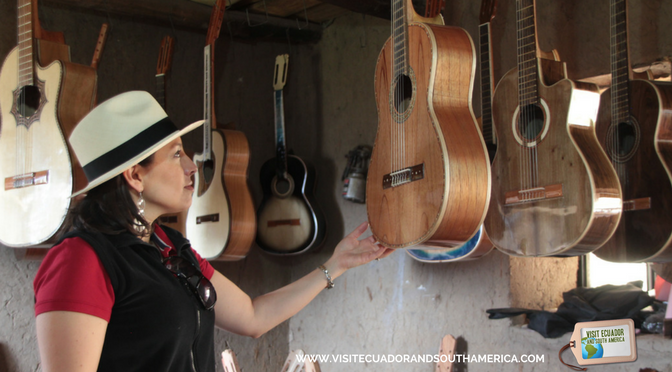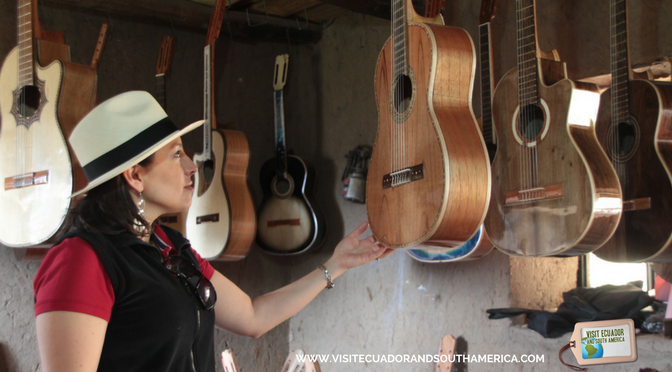 Activities in Gualaceo
Gualaceo is a es una ciudad artesanal con especialidad en los zapatos y artículos de cuero, como carteras y sacos de buen diseño y también las Macanas, chales de colores y texturas propias de la región elaboradas en telares manuales, para lucir con sombreros de paja toquilla también elaborados por los campesinos de la región.
About Chordeleg
Follow the paved road, and arrive in the town of Chordeleg. The intricate technique of filigree jewelry making in Chordeleg nearly rendered us speechless.
Other industries include clothing, leather furniture, and wood.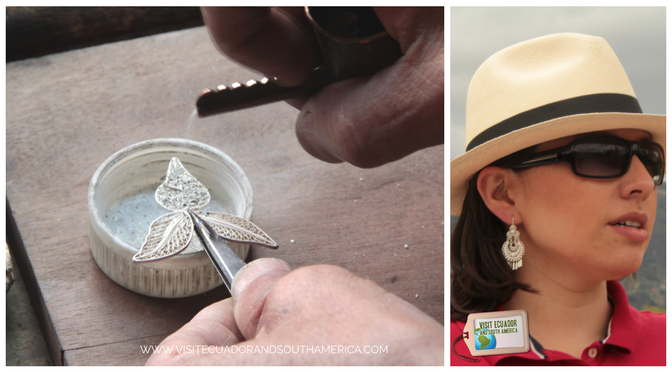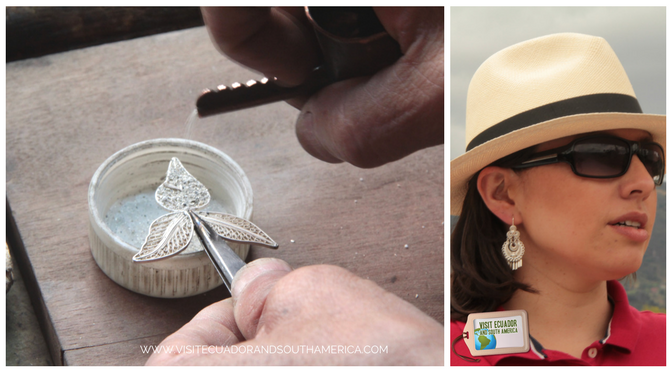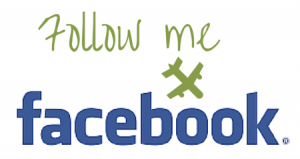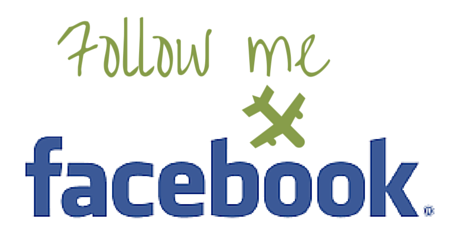 There are lots of great reasons to embark on a road trip from Quito to Cuenca by car.  You will be able to admire spectacular landscapes along the avenue of the volcanoes, colorful valleys, and picturesque villages with talented artisans, meet and learn about indigenous people, eat ice cream, buy local products, and much more.
What to bring
To fully enjoy your stay:
Sunglasses, sunblock, and a hat; remember that the equatorial sun is intense since you will be outdoors for long periods.
Warm or wool clothes, because it can get cold, especially at night if it is rainy season.
Bringing a reusable water bottle can help nature and the environment while you stay hydrated.
Packing cubes can be a useful way to pack efficiently
A reusable water bottle (tap water is drinkable everywhere and bottled water is pricey)
Travel adapter: Although your phone and other items will work, you need to keep in mind that Sweden uses the European two-pronged 220-240V plugs
Dress in layers as you will quickly get warm during the walks and when the sun is out, and remember that the weather can be pretty unpredictable. The temperature drops somewhat when the clouds block the sun.
If you found this page helpful, I would appreciate it if you would pin, share or tweet it on any social media platforms you use! Every little bit will help fund our travels and continue to bring great content to our site!
Planning a trip soon?  Comment below or send me an email. I can help you with more tips to save money or plan your trip.
PIN IT FOR LATER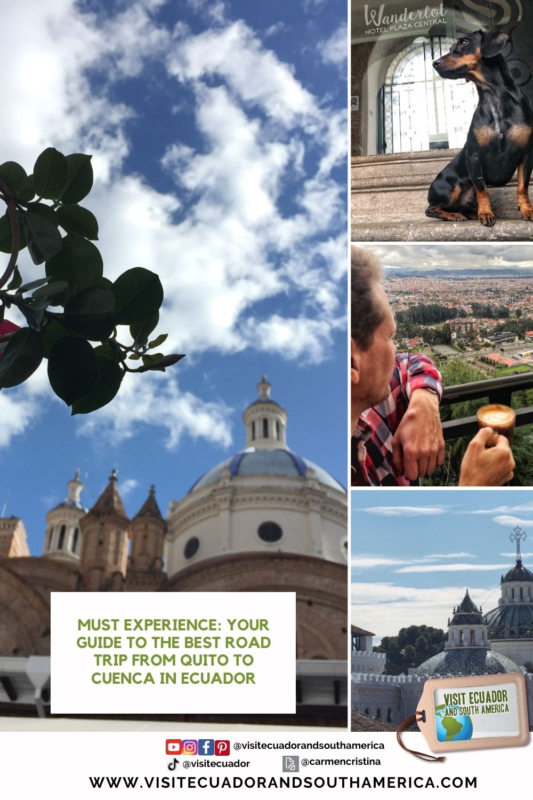 If you want more in-depth information and also a guide that you can bring along during your trip, I recommend the travel guide Lonely Planet Ecuador & the Galapagos Islands
.
This is an excellent source of information and tips, maps, and all you need if you plan on visiting Ecuador. I like the option of having a hard copy version where I can take notes and have them at hand.
Don't just dream it. Make it happen. Plan your South American trip with a local!
Take a look at this list of travel resources to plan your trip and travel in South America.
Daydreaming about your trip to South America? Order here your Free Ebook. I share with you some valuable tips & resources for a memorable trip!
I invite you to follow me on Facebook, Twitter, Pinterest, and Instagram. In addition, you can subscribe on YouTube.
You can also send an email to get help planning your trip: info(at) visitecuadorandsouthamerica(dot)com.
Save
Save
Save
Save
Save
Save
Save
Save
Save
Save
Save
Save
Save
Save
Save
Save