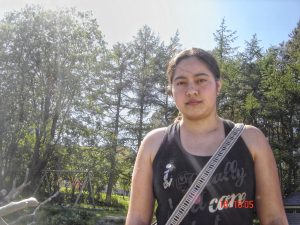 Hi my name is Verónica Cepeda and I w worked as a social media marketing executive and travel writer from 2016 to 2018 with Visit Ecuador and South America.  I come from Quito Ecuador, and I lived several years in Norway, where I studied Tourism and Hospitality Management.
I have traveled throughout Ecuador with my family since I could remember, visiting new cities and learning the Ecuadorian heritage.
Co-author of the Ebook: Must-See and Eat – Ecuador and its Galápagos Islands.
We are committed to supporting our fellow Ecuadorians in the province of Manabí, affected on April 16, 2016 by an earthquake with a magnitude of 7.8. We donate 10% of our sales to an NGO that works providing relief in the area.If you are wondering what to eat and see in this mega diverse country located in the middle of the world order your Ebook here:
---
CREDENTIALS – Degrees, Studies, Certifications:
Master in Hotel and Tourism Leadership – Universitetet i Stavanger – Stavanger, Norway
Bachelor Degree Tourism Management – Universitetet i Stavanger – Stavanger, Norway
Languages:  Norwegian,  English and Spanish
---
DIGITAL FOOTPRINT

INTERVIEWS, FEATURES AND MENTIONS
La viajera que promociona a Ecuador en su blog de turismo – Diario El Universo, Ecuador. July, 2017
Save
Save
Save
Save