Reasons to visit Quito, the leading destination in South America
There are a plethora of reasons for visiting the capital city of Ecuador, Quito, a vibrant and exciting city in South America.
In 2016 Quito was nominated for 4th consecutive year, as a leading destination in South America during the World Travel Awards. This makes it undoubtedly one of the top options for visitors worldwide.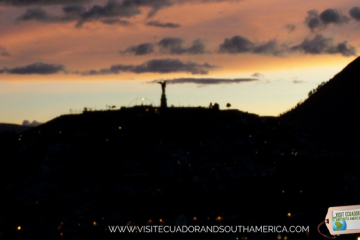 My city, Quito is one of the best places to visit all year round, due to the fact that it has stable "spring" weather.  Its subtropical highland climate which ranges from arid and temperate climates to wet and cold results in a temperate climate with temperatures ranging from 10 to 27 ° C.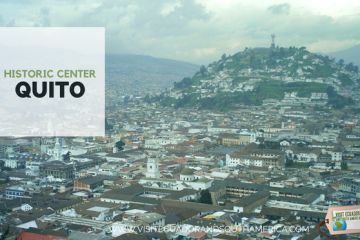 How to get around in Quito
You can find public transportation or hire a taxi to take you to most attractions.  Don´t take any taxi, get your hotel to order it for you or make sure it is a safe, registered official one.
Book a tour
A way to explore the city, learn more, and avoid the stress of planning is to book a tour. I have here some options of tours you can choose from, click here.
So, keeping these recommendations of where to stay and how to get there in mind, here are the reasons to visit this city.
Top reasons to visit Quito
•    Centro Histórico or Quito Historic Center (Read more here)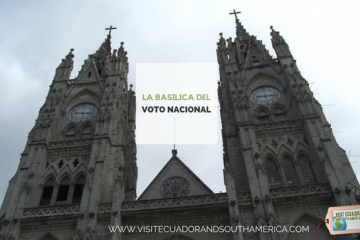 Quito was declared the first World Cultural Heritage site by UNESCO in 1979 because of the city´s largest, most well-preserved, and least-altered historical centers in America.
While you stroll through its cobblestone streets and cobblestone sidewalks you will be transported to the colonial era.
Downtown Quito constitutes only a small part of what the whole city has to offer to tourists but it is, without a doubt, the most historically and culturally rich area in the city.
Do not miss the opportunity to visit the amazing churches that are located around the main square and especially the Basilica of the National Vow (Basilica del Voto Nacional).
You can also visit other churches, such as: the Cathedral of Quito, La Compañía de Jesús, San Francisco, El Sagrario, and Santo Domingo, among others.
•    Museums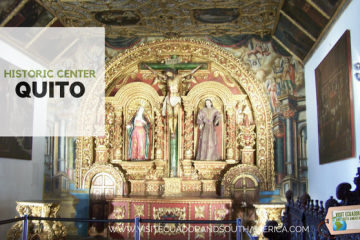 If you are interested in knowing more about the culture and art of this diverse city, here are some museums worth visiting:
Contemporary Art Museum, Casa del Alabado, City Museum (Museo de la Ciudad), La Capilla del Hombre, Casa de Sucre Museum, Ecuador's Central Nacional Bank Museum, Templo de la Patria Museum, Anthropologic Museum Colegio Mejia,  Natural History Museum Gustavo Orcés (MHNGO), The Wax Museum – located in the historical center, The ecological and recreational museum Yaku.
There are two additional attractions you must visit while in the city:
El Panecillo is a monument to the Virgin Mary located on a hill in the middle west of the city, where you can enjoy the sightseeing of most of the city.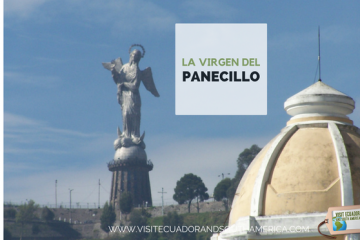 TeleferiQo the Aerial tramway Station at Cruz Loma (part of the Pichincha mountain complex at about 4,000 meters (13,000 ft).
There are also trails for hiking and areas where pictures can be taken of Quito.
Because of the increased elevation and the wind on the mountain, it is considerably cooler. Besides the aerial tramway to Cruz Loma, the Telefériqo as a whole is a visitor center that includes an amusement park (Vulqano Park).
If you are in South America I would love to see your pictures.
The Middle of the World monument is located North of Quito, the monument and museum are open daily.  However, the hours can vary throughout the seasons.
There is a small village that replicates a small-scale model of colonial Quito, which includes houses, a church, and a bullring.
You can also visit the Ethnography Museum and the Planetarium to learn more about the indigenous history of the region. But don't forget to walk along the line and have your picture taken while you stand on both hemispheres.
In addition, walk a few minutes to arrive at the Intiñan Solar Museum located just 200m northeast of the Mitad del Mundo Monument. This museum offers a variety of hands-on, interactive, and fun activities as well as knowledge of the culture of Ecuador.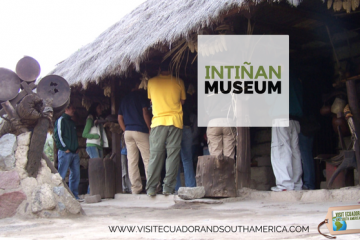 While you are on the Mitad del Mundo you can also visit the Pululahua Geo-botanical Reserve, located a few miles northwest of the village, the reserve is on the Pululahua volcano, whose crater is visible from a spot easily accessible by car. It is believed to be one of the few inhabited craters in the world.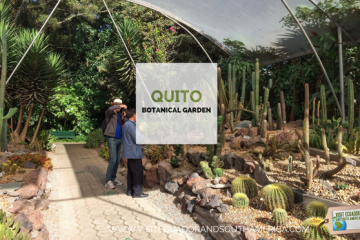 This is definitely one of the hidden gems in the city of Quito.  The best place to spend a couple of hours and witness the diversity of flora in this South American country.
Quito Botanical Garden is located in the Southern end of Parque La Carolina, in the modern part of the city, and has as its main aim that of conservation and educational purposes.
•    Gastronomy
Quito offers a variety of restaurants around the city, which are plenty to choose from. Even if you want to taste some local and international cuisine.
Located in the center of the world, it shouldn´t be a surprise to see the influence of all over the world in its selection of restaurants.
Food lovers can choose from a wide range of food, such as Ecuadorian, Mexican, Peruvian, Colombian, Argentinian, Bolivian, Thai, Japanese, French, Italian, Dutch, German, Swiss, Arab, among others.
•    Visit the artistic and hipster area in Quito
In addition to its marvelous places to visit, Quito offers an impressive cultural life. Activities include concerts, folk dances, theatre, and more. Here is a shortlist of the places which offer artistic and cultural options.
•    Jacchigua Folkloric Ballet. Offers show on Wednesdays at 7:30 PM in the Room Aguilera Malta of the House of Culture (6 de Diciembre and Patria).
•    El Patio de Comedias. (18 de Septiembre E-426 and 9 de Octubre) – offers theater performances Thu – Sat at 8 PM and Sundays at 6 PM.
•    The House of Culture – is a huge complex with several theaters and exhibitions, plus a museum.
These places can be your starting point, to begin with, your cultural and artistic journey in the city.
If you want to explore more of the city,  you can also visit the La Floresta neighborhood.
In recent years this area has become one of the most attractive cultural places around the city, a kind of Quito Soho, surrounded by cinemas, theaters, design studios, restaurants, cafeterias, and artists' workshops.
•    Nightlife
You can enjoy the nightlife in the city after a day of sightseeing and shopping. As good Latin Americans, Quito´s inhabitants enjoy a good time out together with friends.
You can visit La Mariscal, which is considered the city's entertainment center. Where local people and tourists meet to enjoy good food and drinks.
In addition, here you find a variety of restaurants, hotels, inns, travel agencies, language and dance schools, stores, bars as well as discotheques.
The meeting point of all of the night activities is Plaza Foch known as La Zona Rosa of the city.
Quito's nightlife is definitely the most diverse and suitable for all tastes.  Visit salsa clubs where you can experience your dance moves or simply sit and enjoy Latin music.
If these places are not suitable for you,  there are also classic British-style pubs around the area, diverse karaoke nightclubs, and more.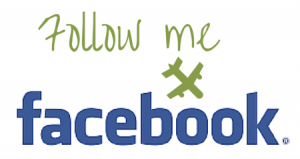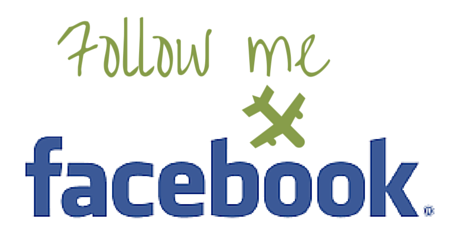 Conclusion
This South American capital city has a lot to offer to its visitors. In addition, it is one of the friendliest places to live worldwide according to Expats.
While you stroll down the magical streets of downtown Quito, admire the charm of plazas, churches, and museums. I would normally combine this tour with a visit to the monument of the Middle of the World.
Furthermore, visit one of the nice, cozy restaurants, pubs, or cafés in the Mariscal area to enjoy the nightlife, which is the perfect meeting point for tourists and for locals.
Tell us more about your experience while visiting this amazing city.
Take a look at some activities you can enjoy in the city and surroundings while you are in Quito.
Why choose Quito to live, and study Spanish?
Where to stay
We often have friends, family, and also work-related visitors coming to Quito; together with my family, we have our top recommendations here:
Hacienda Jimenita is the place to escape to nature, relax and connect with history near Quito Airport. We tell you all about our visit to this enchanting hacienda and book your stay. 
Hotel Las Cuevas Terra Lodge to spend the perfect getaway in a cave hotel near Quito. You can read all about our unique experience here and book your stay. 
Hotel Finlandia has a great location in the modern part of Quito, near the main shopping centers and Parque La Carolina. It offers good food, fair prices, free Wi-Fi, and comfortable rooms and the staff is helpful and friendly.
Hotel Vieja Cuba This is a cozy small hotel with comfortable rooms, and friendly and helpful staff. The hotel offers a fresh-made breakfast consisting of eggs, granola, toast, ham, cheese, yogurt, and tea or coffee. The location is also great, not far from Plaza Foch, within walking distance you have one of the nicest areas for locals and tourists alike. Minutes away from shops, restaurants, pubs, bars, and more.
and if you want to go camping but without abandoning some comfort, you can go Glamping at Urkuwayku Organic Farm in Ilalo, it connects you with Nature and is located near Quito.
What to eat
Check our gastronomy option on the menu, to discover many of the traditional dishes, street food, and fruit available in Ecuador, to delight your palate with the flavors of the country.
PIN IT FOR LATER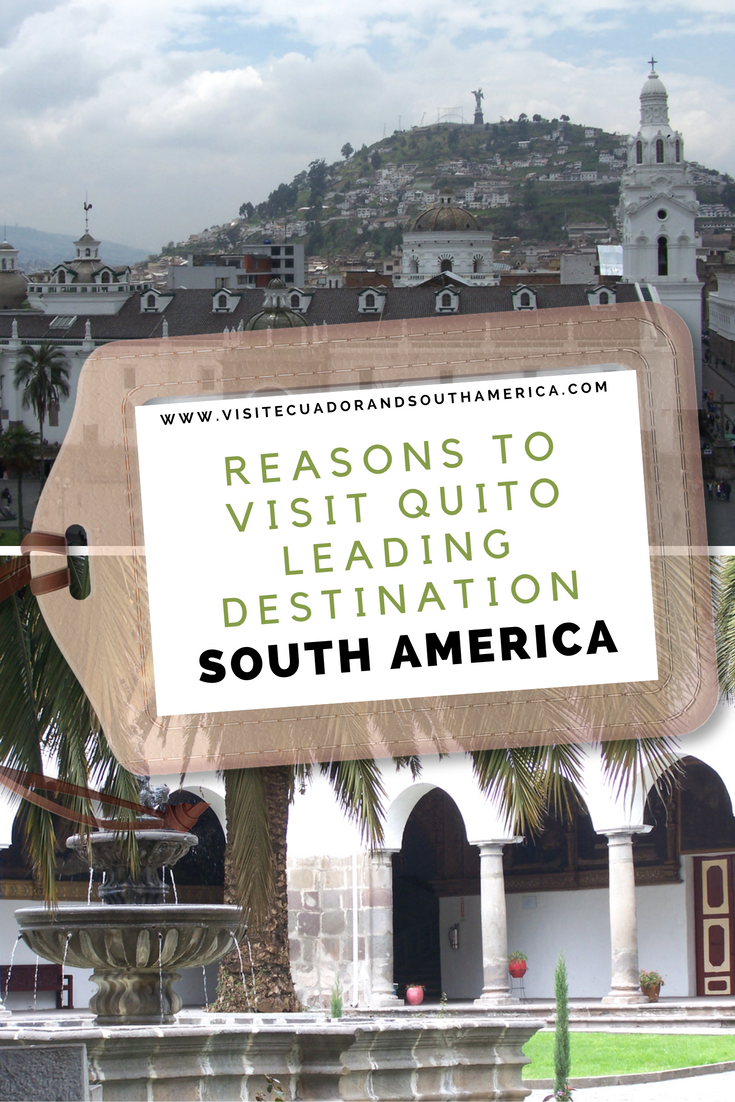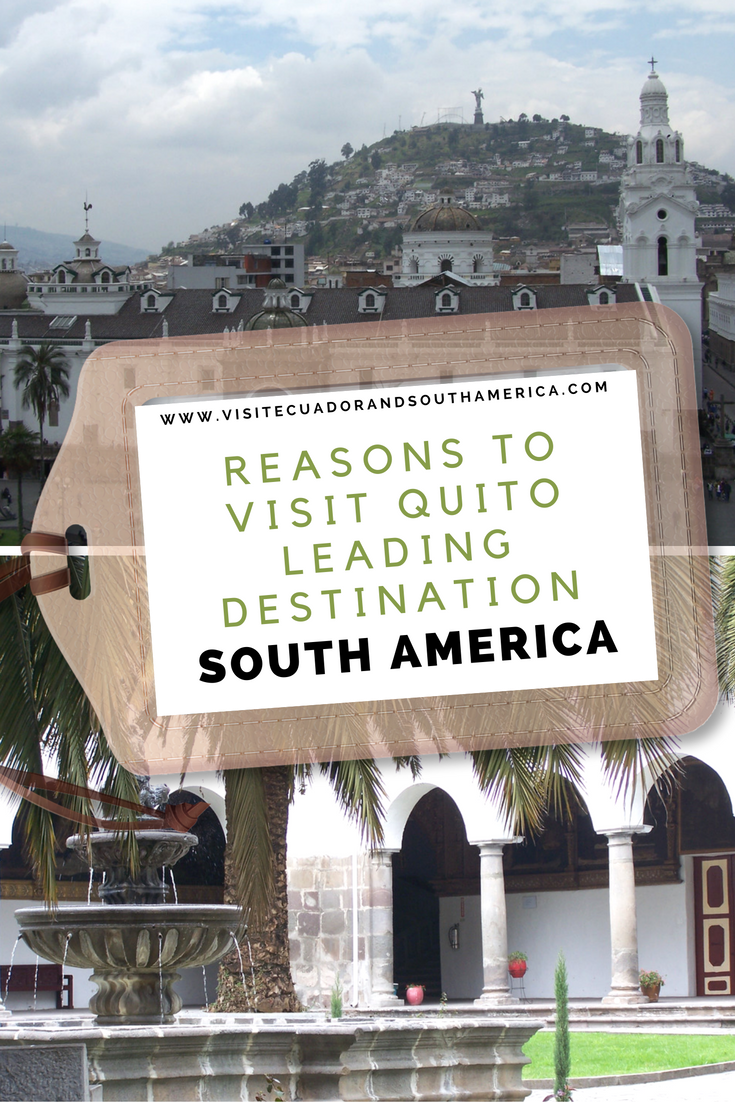 I personally like the option of having a hard copy version where I can take notes and have at hand. If you want more in-depth information and also a guide that you can bring along during your trip, I recommend the travel guide Lonely Planet Ecuador & the Galapagos Islands
.
It is a great source of information and tips, maps, and all you need if you plan on visiting Ecuador.
Don´t just dream it, make it happen. Plan your South American trip with a local!
Take a look at this list of travel resources to plan your trip and travel in South America.
Daydreaming about your trip to South America? Order here your Free Ebook, I share with you some useful tips & resources for a memorable trip!
I invite you to follow me on Facebook, Twitter, Pinterest and Instagram. In addition you can subscribe on YouTube.
You can also send an email to get help planning your trip: info(at) visitecuadorandsouthamerica(dot)com
Save
Save
Save
Save
Save
Save
Save
Save
Save
Save
Save