Welcome to the blog!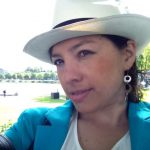 Hi, I am Cristina travel writer and owner of Visit Ecuador and South America. I was born in Ecuador and got my first taste of travelling at a very young age,  partly due to my family´s keen interest in history, nature and their love for travelling and meeting new people.  I am keen on learning about other cultures, meeting new people from all walks of life, tasting different flavors and all that comes along with traveling.
In 2012, after visiting most of Ecuador and part of South America, mostly due to my family´s wanderlust and partly due to my work in Ecuador´s largest Tour Operator. I decided to start my own blog, all about South America. The perfect place to combine my experience in the travel Industry, love for my country and continent,  with my studies in Marketing and Communications.
In 2017 committed to provide inspiration as insiders to our readers, we decided together with Verónica to create the Ebook Must-see and eat Ecuador and its Galápagos Islands 
We are committed to supporting our fellow Ecuadorians in the province of Manabí, affected on April 16, 2016 by an earthquake with a magnitude of 7.8. We donate 10% of our sales to an NGO that works providing relief in the area.
If you are wondering what to eat and see in this megadiverse country located in the middle of the world order your Ebook here:
In 2016 the team grew and Veronica Cepeda from Ecuador joined until the end of 2018 as part of Visit Ecuador and South America!
Follow our trips, get information and tips regarding what to do, see, eat and more resources that will help you plan your memorable trip to South America.
In 2016 I wrote the Ebook Travel to South America highlighting Ecuador and the Galapagos Islands. Get your free copy of the guide, to find out about some of the best places to visit and additional tips that will help you plan a memorable trip in this vibrant continent
Don't just dream it, make it happen. Plan your South America trip with a local!
---
We will sometimes do some sponsored posts that I really believe will be of help and inspiration. This income helps me support the business and support my family. Opinions are always my own.  If you find some Amazon affiliate links and Booking affiliate links on the blog, know that price is the same for the items, but it will give me a very small commission. Thank you for supporting the efforts behind this blog and my work.
Thank you so much for reading!
---
CREDENTIALS – Degrees, Studies, Certifications:
Digital advertising, Inbound marketing optimization, Social media certifications – HubSpot Academy, April 2023
Community Management Specialist, Email Marketing Specialist & Search Marketing Specialist – DigitalMarketer, June 2018
Master in Hotel and Tourism Leadership – Universitetet i Stavanger – Stavanger, Norway (1 year out of 2)
Digital business models – Academy by Innovation Dock – Stavanger, Norway

Communications and Public Relations – Master´s Degree Programme – University of Barcelona – Barcelona, Spain
Associate of Arts (AA), Sales and Marketing Operations – University San Francisco of Quito (USFQ) Quito, Ecuador
Bachelor Degree in Communication, minor in Advertising – University of the Americas (UDLA) – Quito, Ecuador
Certified tourist guide – English, Spanish and French – GuideCompaniet – Stavanger, Norway
Languages: I have finished all levels and speak fluently: Norwegian, English, French and Italian in addition to my mother tongue: Spanish.
DIGITAL FOOTPRINT

INTERVIEWS, FEATURES AND MENTIONS
The use of medicinal plants for the development of Wellness Tourism in Ecuador, Wellness Tourism Fair – UDLA (Universidad de las Americas), Ecuador. June 2019.
La viajera que promociona a Ecuador en su blog de turismo – Diario El Universo, Ecuador. July, 2017
"First Ecuadorian travel blogger in Scandinavia reveals travel secrets of Galapagos & South America"  https://world.einnews.com, Julio 2017.
I have been honored to be part of choosing the top 24 Ecotourism Destinations for 2017!
The Top 24 Ecotourism Destinations for 2017, December, 2016
Awesome Eats Worldwide, Pretty Wild World, September, 2016
Writer Wednesday, The World As I See It by Lady of the Zoos, August, 2016
DIGITAL FOOTPRINT DMC
---
COPY AND TRAVEL WRITING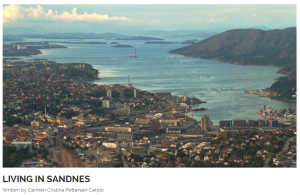 ---
Latin American dancing in stavanger, Life in Norway, Sep 13th, 2015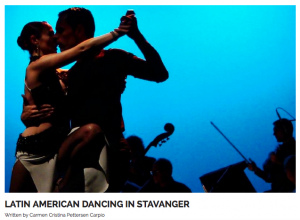 ---
Volunteering is to Norway as dancing is to Latin America, Life in Norway, June 15th, 2015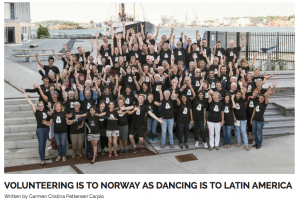 ---
Cook and socialise in Stavanger, Life in Norway, May 10th, 2015
---
Eat and meet in Stavanger, Life in Norway, April 15th, 2015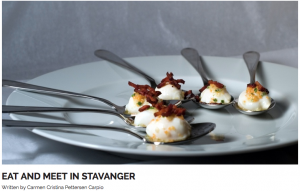 ---
Funny Expressions and Idioms in Norwegian, Life in Norway, February 15th, 2015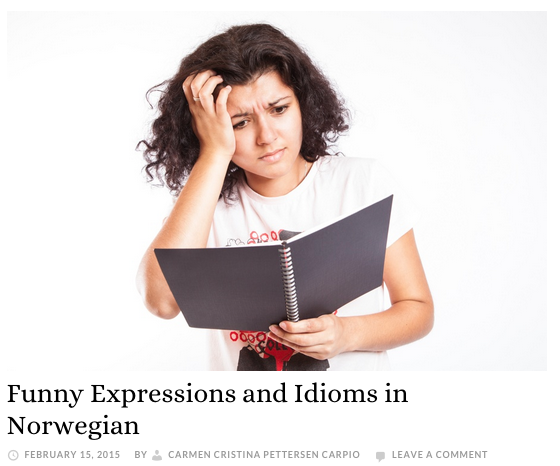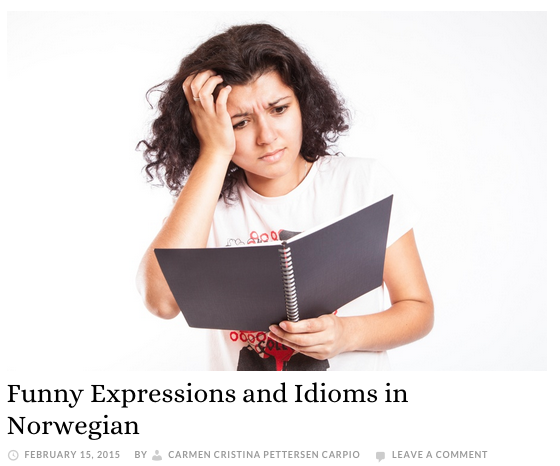 ---
Tackling Assumptions about Norway, Life in Norway, January 1st, 2014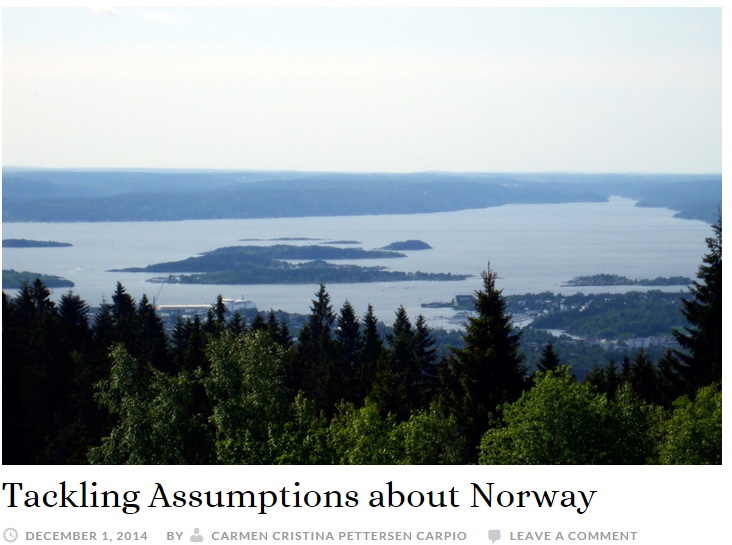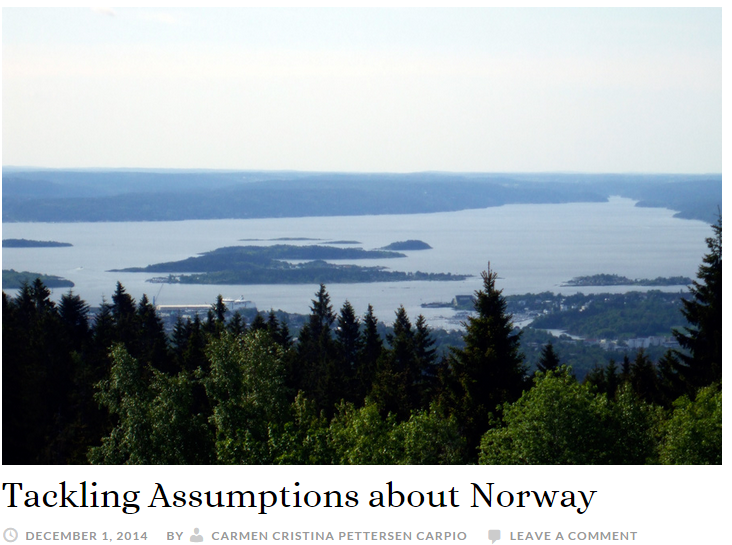 ---
Adopting new habits in Norway, Life in Norway, November 6th, 2014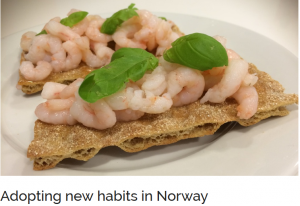 ---
The Challenge of Learning Norwegian,  lifeinnorway.net October 3rd, 2014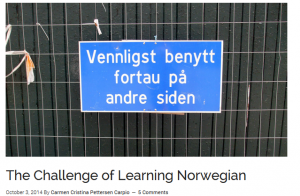 ---
From South America to Stavanger, lifeinnorway.net August 16th, 2014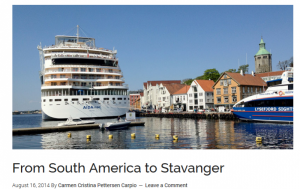 ---
A Local's Guide to Ecuador, by passportsandpamplemousse Feb 19, 2014.
---
Travel Bloggers  Share Their Most Romantic Destinations for Valentine's Day by 
The Traveluster. Feb 2014

---
Active living, Norway by Inn Expats, Jan 2014

---
Top Reasons to Visit Ecuador by Living That, Sept 2013
Don't just dream it. Make it happen!

Plan your South America trip with a local!
Save
Save
Save
Save
Save
Save
Save
Save
Save
Save
Save
Save