Peguche: a perfect getaway in beautiful natural surroundings

What better way to recharge your energy than spending the day in the beautiful waterfalls of Peguche,  surrounded by gorgeous vistas?
Ecuador despite its small size is known for all its natural beauty. When it comes to hikes and activities near Otavalo, a visit to Peguche is one of my top recommendations.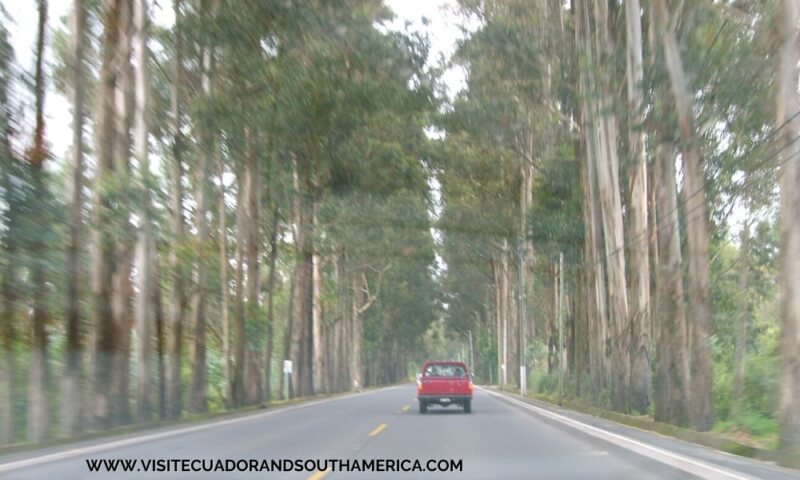 About Peguche
Peguche is a cozy peaceful village nestled in the heart of the Andes cordillera, only 5 minutes away from Otavalo. The village is well-known not only for its natural attractions but also for its skilled weavers and well-preserved millenary traditions.
In addition to their impressive weaving and farming abilities, the inhabitants of Peguche are renowned for their musical talents. When one visits this village, they have the opportunity to immerse themselves in a rich tapestry of traditional customs and cultural practices. Peguche's locals are celebrated for their performances of Andean music, accompanied by traditional dances. Lucky visitors may even witness captivating displays by Centro Cultural Peguche and Nanda-Manachi. Peguche also hosts various local festivals, including the June solstice celebration, as well as lively weekends filled with dancing and singing festivities.
Peguche's natural surroundings make it a haven for bird enthusiasts. Nestled amidst some of Ecuador's most awe-inspiring landscapes, including a striking eucalyptus forest, the area is teeming with unique bird species, making it a sought-after destination for bird watchers.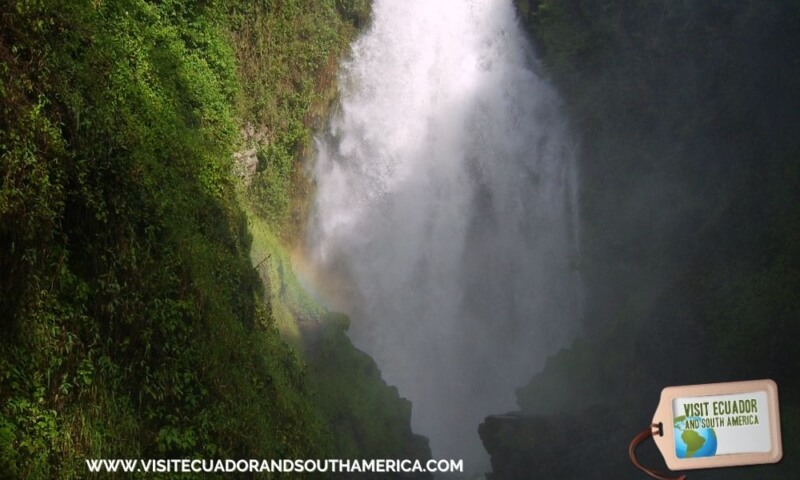 How to get there:
You can either make this a day trip from Quito or start from Otavalo or Ibarra. There are plenty of lovely cozy haciendas, hostels, and hotels to choose from in any of these cities, and you can find some great options for places to stay in Quito here.
From Quito, the trip to Otavalo will take approximately 2 hours. The bus departs from the bus station in Carcelen and will bring you to the city center or it will stop along the highway, 10 minutes walking distance from the city.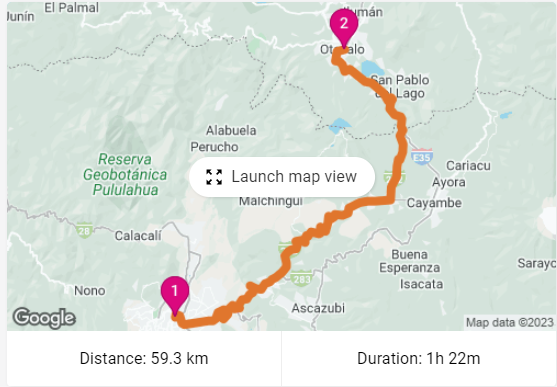 If you are in South America I would love to see your pictures.
Once in Otavalo,  you can book a night´s stay in Otavalo to really experience in depth this indigenous culture. I love Hacienda Pinsaquí, a charming quiet hideaway located 5km from town, offering history, spacious rooms, and excellent service
If you want to stay in a bigger city, here are some great options of places to stay in the charming city of Ibarra. The town is just 3km north of Otavalo and you can hire a taxi for less than 4 USD to take you there or take a bus.

Once in Peguche
The access to the parking lot and departing point for the hike is easy to reach and it will only take a short walk for you to reach the main falls.
There is a small area with souvenirs at the start of the hiking trail or walking path that will take you to the waterfalls where you find local handmade traditional handcrafts. Another nice feature of the highlands of Ecuador and especially of this area is that you will find friendly locals wearing their traditional costumes and offering their gorgeous handicrafts and they will be glad to meet all visitors who want to enjoy the beauty that this place has to offer.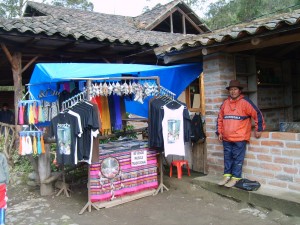 Or
Book a tour of Peguche
Book your tour of the open market of Otavalo and more, here.
About Peguche and its inhabitants
The inhabitants of Peguche have a wide range of skills: weaving, farming, and music are some of them.  There is a  well-known group or band from Peguche  "Ñanda Mañachi".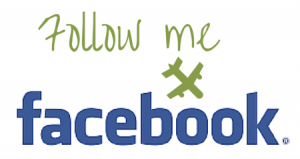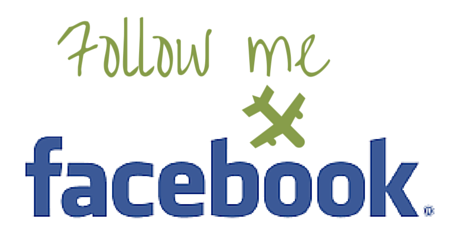 Main attraction
Its main attraction is the 18 m waterfall "Peguche waterfall" formed by the river San Pablo.  One of the most visited attractions for visitors to the area.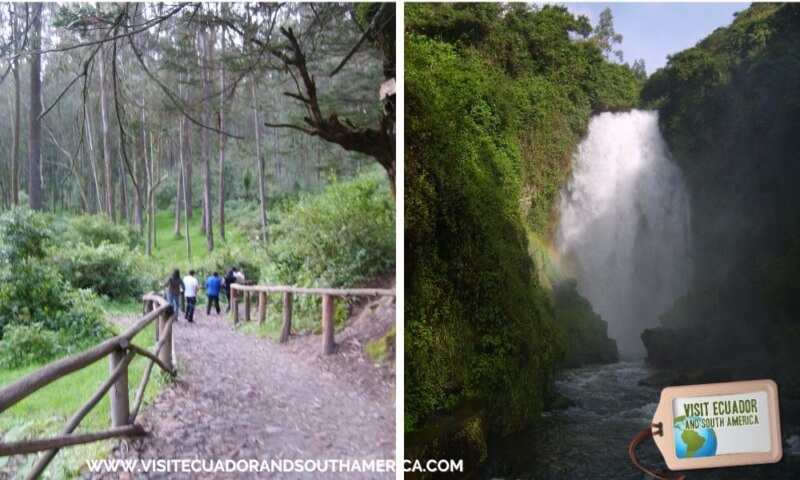 The culture
The relationship between the inhabitants of the Andes and especially from this culture is very special.  They see it as sacred, especially with regard to mountains, water, and trees which are for them sources of life and energy. From the place where the waterfall ends, it changes its name to "Jatun Yacu" which is Quechua for "Big Water"
This is why this is also a hotspot for meditation and spirituality.  As a matter of fact,  the Inca culture viewed this spot as sacred and used it before participating in the Inti Raymi Festival (Annual Festival of the Sun).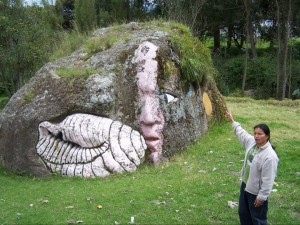 More things to experience:
The scenery is awe-inspiring and there are postal vistas all around the area of Peguche. There is also a spectacular eucalyptus forest with a wide range of bird species which attracts birdwatchers from all over the world.
If you are looking for a gorgeous peaceful place to spend the day or weekend in beautiful surroundings or if you just happen to be in the area, Peguche is the place to visit.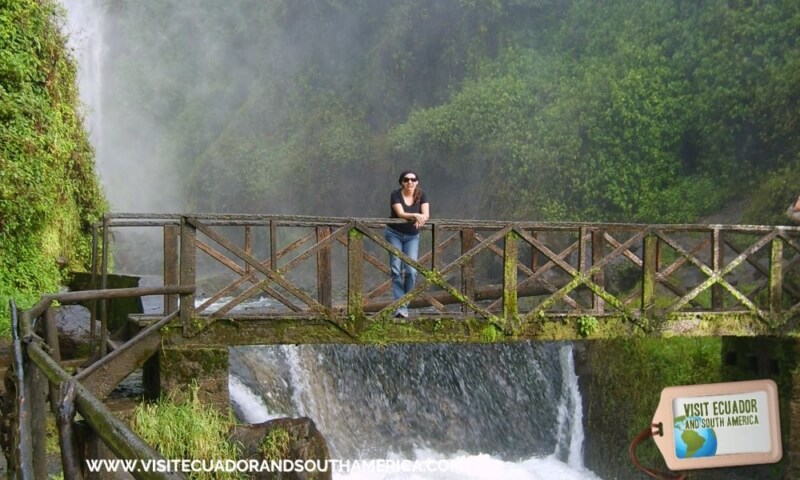 What to do near Peguche
If you have more than a day in the city, then go for a  short walk through a fragrant Eucalyptus forest that will bring you to this captivating waterfall, admire beautiful handcrafts at the open-air market of Otavalo, or visit Parque Condor in Otavalo and learn about environmental conservation.
You can also enjoy the activities that include some art and lots of nature in other places in Imbabura.
Where to stay
After spending a relaxing weekend at the charming Hosteria Hacienda Pinsaqui we want to make sure that you know about this option for accommodation while you visit Ibarra.  Another hacienda full of history is Hacienda Guachala.
Spend the night in the charming city of Ibarra, at the Hacienda Chorlavi a renovated historical country estate known by locals and tourists alike.
If you are looking for a place offering rural accommodation in a charming farmhouse overlooking the mountains in Chachimbiro,  then Hosteria San Francisco is the option for you.
Once in Otavalo,  you can book a night´s stay in Otavalo to really experience in depth this indigenous culture otherwise, if you want to stay in a bigger city, you can find more great options for places to stay in the charming city of Ibarra.  
What to bring
To fully enjoy your stay:
Sunglasses, sunblock, and a hat; remember that the equatorial sun is intense since you will be outdoors for long periods.
Warm or wool clothes, because it can get cold, especially at night if it is rainy season.
Bringing a reusable water bottle can help nature and the environment while you stay hydrated; there is bottled water in the kitchen.
Dress in layers as you will quickly get warm during the walks and when the sun is out, and remember that the weather can be pretty unpredictable. The temperature drops somewhat when the clouds block the sun.
Have you been to Peguche? What are your impressions of the place?
PIN IT FOR LATER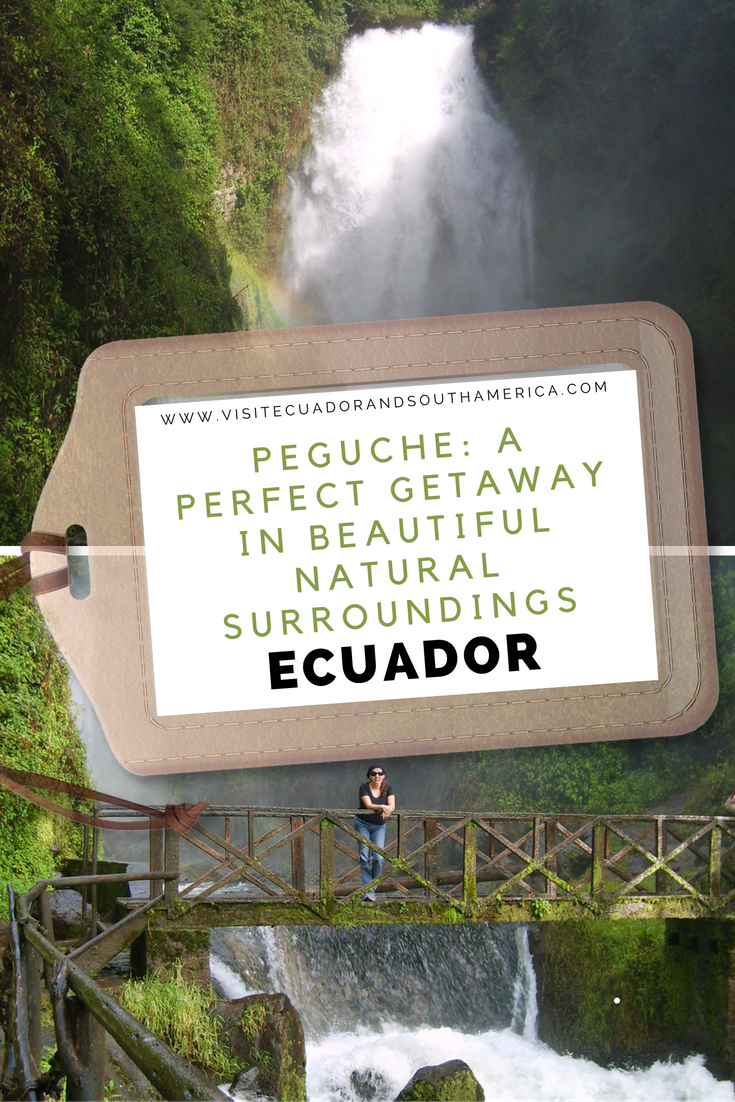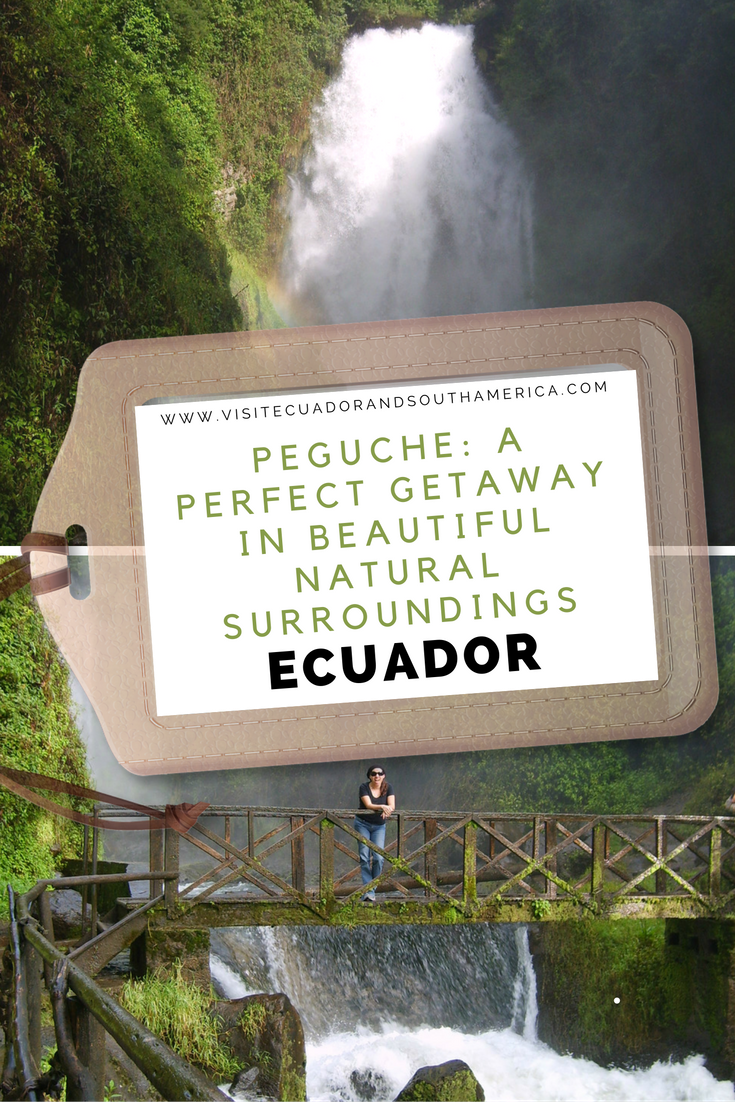 If you want more in-depth information and also a guide that you can bring along during your trip, I recommend the travel guide Lonely Planet Ecuador & the Galapagos Islands
.
This is a great source of information and tips, maps, and all you need if you plan on visiting Ecuador. I personally like the option of having a hard copy version where I can take notes and have them at hand.
Don´t just dream it, make it happen. Plan your South American trip with a local!
Take a look at this list of travel resources to plan your trip and travel in South America.
Day dreaming about your trip to South America? Order here your Free Ebook, I share with you some useful tips & resources for a memorable trip!
Finally, I would like to invite you to follow me on Facebook, Twitter, Pinterest, and Instagram. In addition, you can subscribe on YouTube.
Send me an email for help planning your trip: info(at) visitecuadorandsouthamerica(dot)com
Save
Save
Save
Save
Save