Some of the best snack souvenirs to get on your visit to Ecuador – South America.

As an Ecuadorian living abroad, I am always wondering about the best options for snacks.
Considering that they are tasty as well as representative of Ecuador, these options are great not only as gifts or souvenirs but also for people to taste while visiting the country.
The country has four different regions and there is a lot of diversity, including its gastronomy.  I have many snacks I would add to this list but for now I will share my top nine.  I have chosen different and tasty snacks that can be easily found in Ecuador.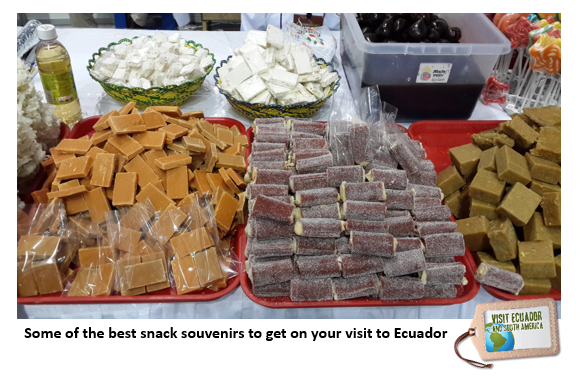 I believe that a great way to learn about a new culture is by trying some of the local food, so I hope I can help you learn a bit more about my country!
Would you like to explore some of the top places in Ecuador? Here are some suggestions for you.  
and…
without further ado… here are the items you should get as souvenirs or as snacks on your visit to Ecuador:
The green plantain chips, as the name implies, are made mostly from green plantains which are found in the Coastal region or the jungle in Ecuador. They are perhaps one of the most popular food snacks in Ecuador.
You can find shops or street vendors offering them in the streets all around the country, but especially at the Coast. These chips are known as chifles and they are a side dish to the traditional ceviche, and also as snacks at parties.
There are many other ways to prepare plantains, but for a tourist who wants to get the best of the country in a snack and take it as a souvenir to be shared with others.  I suggest taking chifles/green plantain chips.
But, you risk getting addicted to them!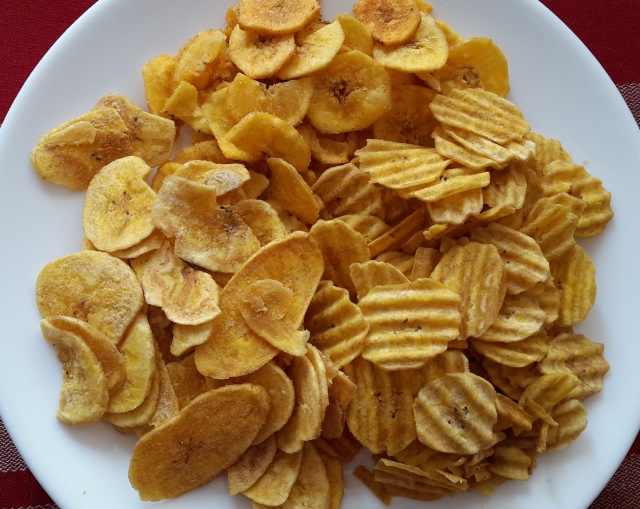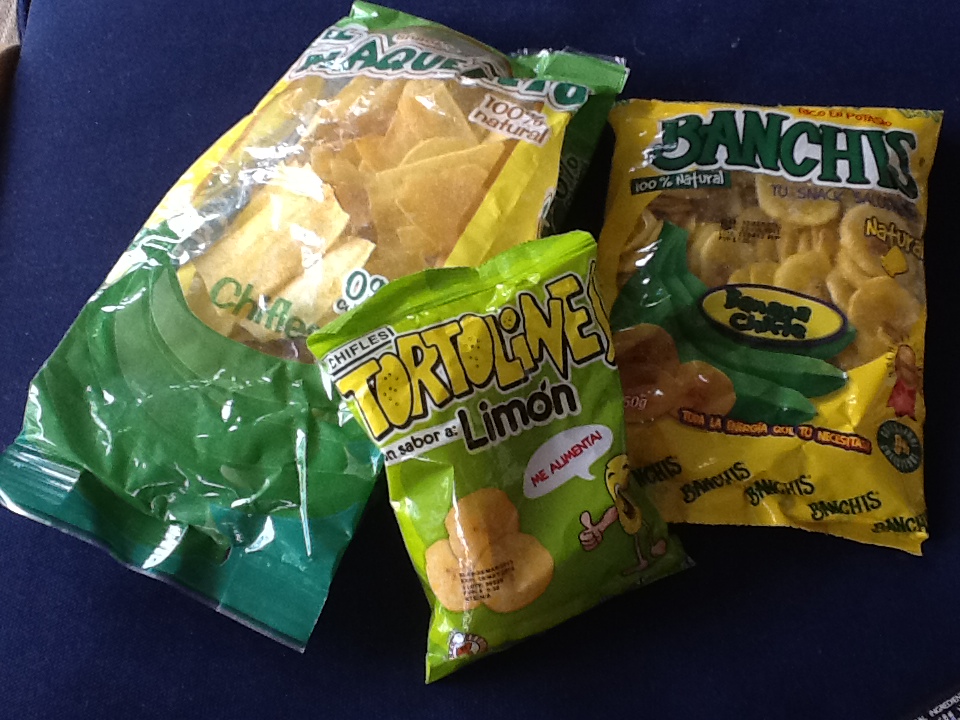 I often prepare dishes made with plantain.  As a matter of fact, Ecuador is one of the largest banana exporters in the world.  So, next time you buy plantain ask if it is from Ecuador. The odds are extremely high!
I know that making plantain chips is one of the easiest and tastiest ways of using plantains. But, if you need more inspiring recipes, here is a great book: 50 Easy Everyday Recipes Made From Plantains.
2) Chocolate:
One of the main economic booms in the history of Ecuador is related to cocoa. Ecuador has been a large exporter of cocoa beans to every corner of the world for centuries, and in the last decades, there have been more and more companies focusing on producing chocolates.
One really good example is chocolates from the brand Pacari, which have won International Chocolate Awards for their organic premium Ecuadorian chocolate.
From their range of products, I would recommend that you buy their fruit harvest collection with exotic flavors and premium chocolate, a mix that will delight your senses.
If you are abroad, you can go ahead and order them here https://amzn.to/32yQquD.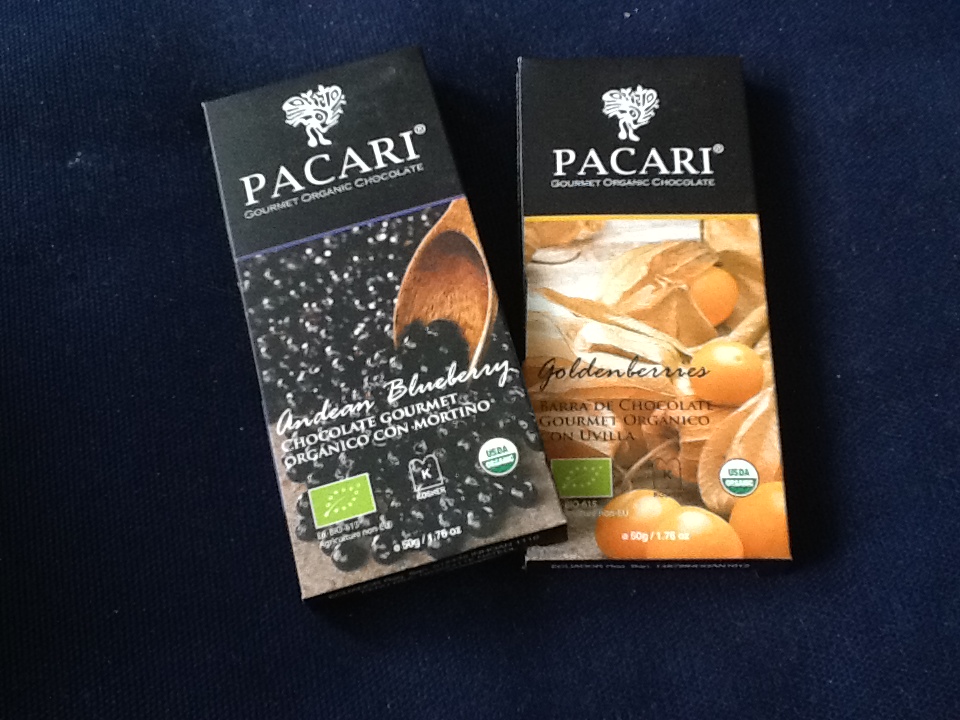 If you can, go ahead and order some Pacari Ecuadorian chocolates and taste the best Ecuadorian chocolate there is!
Pacari has won International Chocolate Awards for their organic premium Ecuadorian chocolate and it includes blueberries! Amazing!
3) Dulce de leche
This is a special delicacy that you can find in many countries in South America, just with small variations and different names.
The main ingredients for dulce de leche, as we call it in Ecuador, are raw milk and panela (unprocessed sugar).
Dulce the Leche is an ideal topping on ice creams, pancakes, crepes, or even used as filling for many desserts. But of course, you can also eat it alone, just take a spoonful and let your palate feel this tasty, smooth delicacy.
If you are abroad, you can go ahead and order some here https://amzn.to/32G6hHL.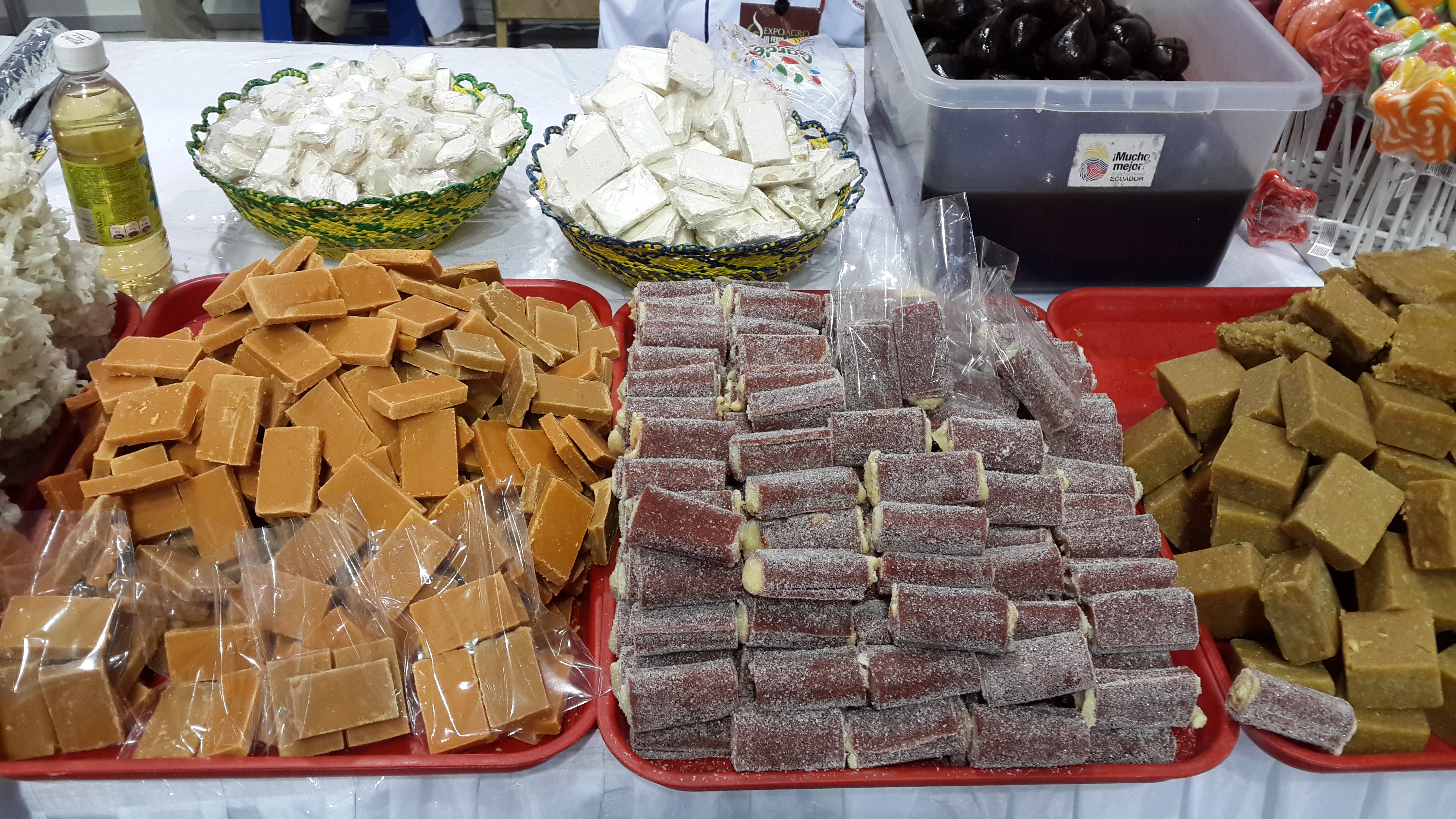 Speaking of dulce de leche, I have found an amazing book with delicious recipes for some of the best desserts in South America! Be sure to take a look at the book:  Dulce: Desserts in the Latin-American Tradition by Joseluis Flores.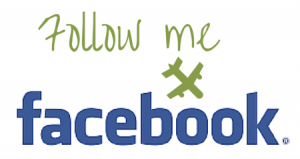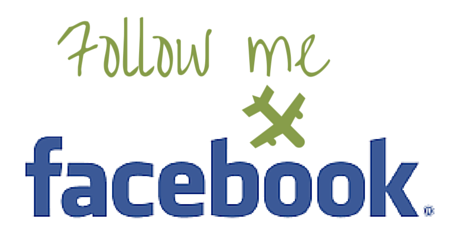 4) Melcocha:
This is a candy made in the small town of Baños in the highlands of Ecuador. Here you can find plenty of small stores and vendors all around, making, as well as selling, these sweet candies.
The main ingredient for their production is sugar cane, which of course can be easily harvested and bought in this area.
Getting these candies may be a bit more tricky, but you will definitely enjoy their taste. I have written a complete article just about this delicious handmade candy!
You can read here all about melcocha.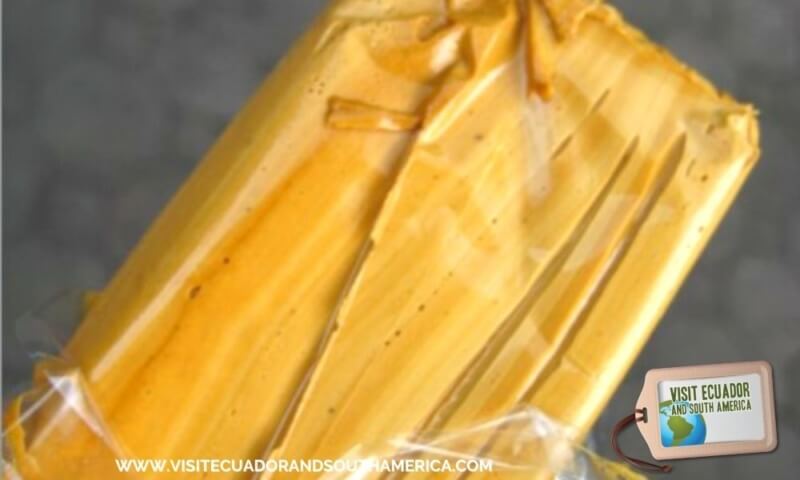 5) Cassava/Yuca Chips:
These chips are made from yuca, a root vegetable quite similar to potatoes, and it is in fact in some regions of the country used instead of potatoes as a side dish to the meals.
Yuca can not be used or eaten raw, but you can cook it, boil it or mash it. I personally find yuca quite tasty.
The easiest way to taste yuca, that is if you do not have the time to cook it is to get a bag of ready-made chips.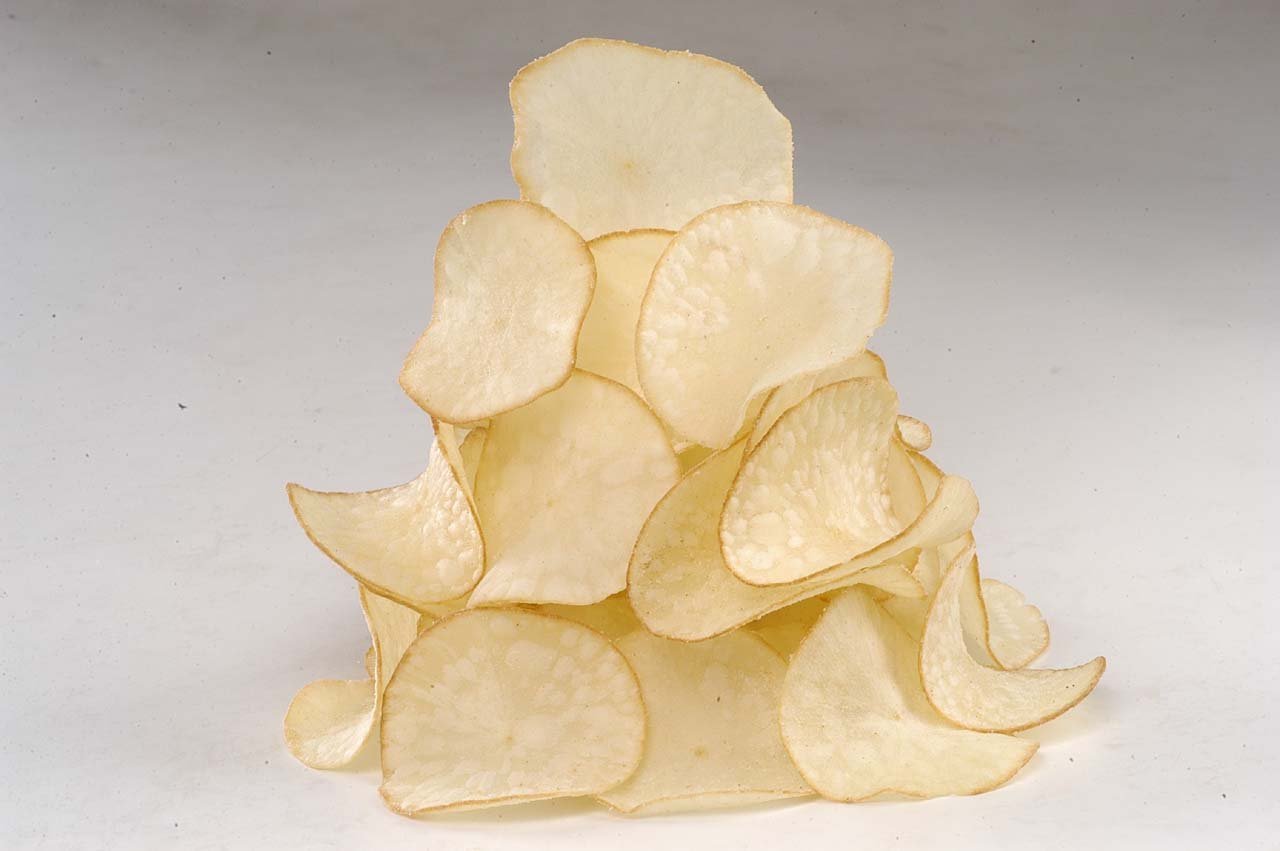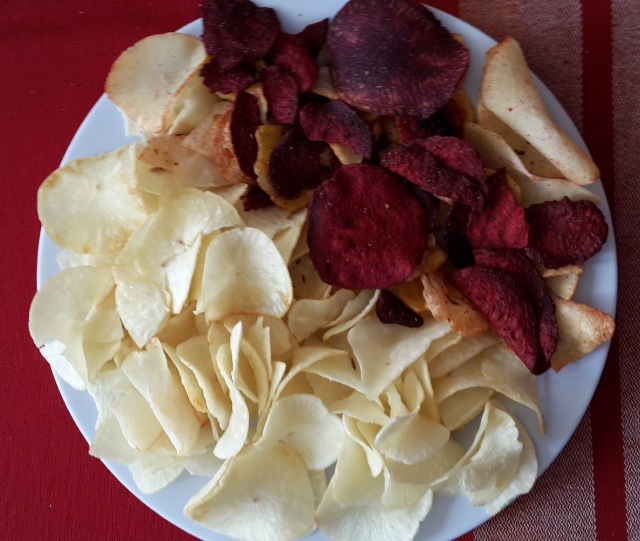 6) Tostado
Tostado is not only a snack but also used in many meals. The word tostado translates to toasted, and it is toasted corn.
You can taste tostado at most restaurants and you can also buy it as a snack in the supermarket and some stores.
If you prefer sweet options, there is an option of tostado that is covered in sugar that you can also taste.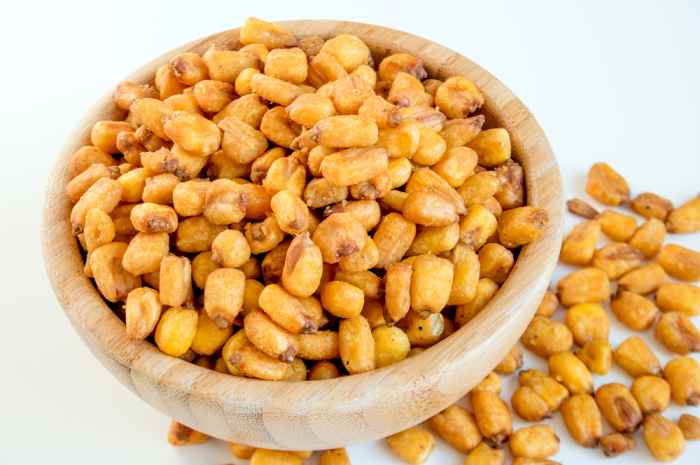 7) Cocada
This is a traditional dessert from the Coastal region of Ecuador and one that I enjoy getting during my trips to the beach.
The meaning of cocada is or translates as a sweet dessert made of coconut and sugar. Cocadas made in Esmeraldas are either white or black, the color depending on the kind of sugar added in the recipe.
Learn more at https://visitecuadorandsouthamerica.com/en/cocada-a-popular-ecuadorian-dessert/.
Now…
These last two options are not artisanal, or handmade, but they are equally tasty and very
8) Manicho
Manicho is a bar of milk chocolate filled with peanuts and it is one of our top traditional chocolates here in Ecuador.
They are now available in different presentations and there is even an ice cream based on the chocolate, that is also worth tasting.
This is a chocolate that can be found in small stores, supermarkets, and at the airport.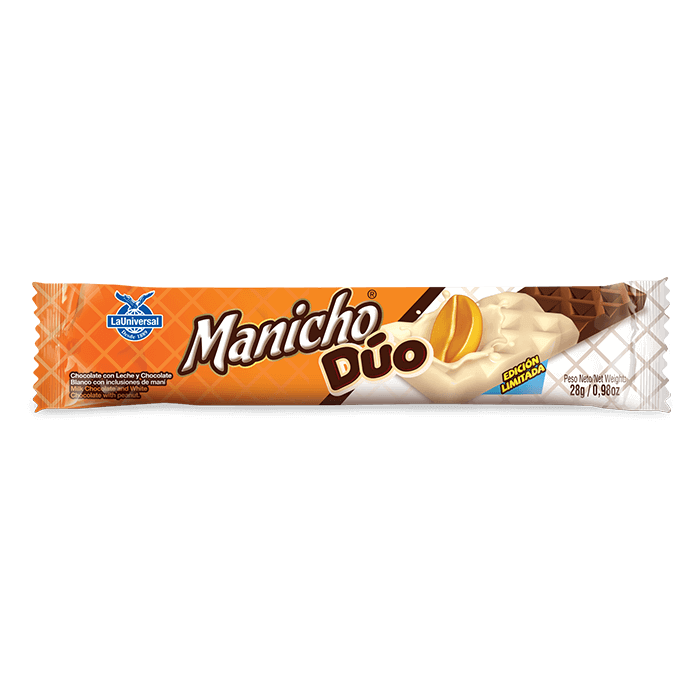 9) Tango
This is another very traditional snack from Ecuador. A tango is made of two cookies with a cream filling and covered with milk chocolate.
If you are abroad, you can go ahead and order them here https://amzn.to/3dCqmVX.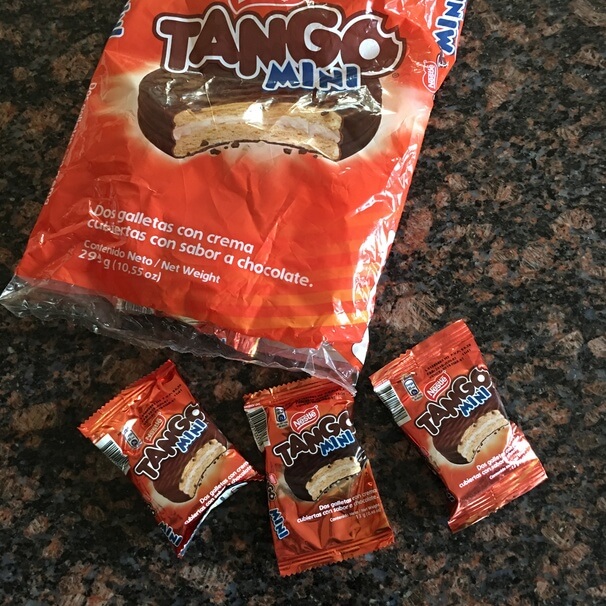 Of course in a country with 4 very different regions, with wide biodiversity, there is plenty of other snacks and food that you should taste.
Make sure to take a look at some of the best dishes and street food options in Ecuador. 
I just give you 5 of the tastiest snacks you can easily buy and share with friends and family while you show them your best memories from your trip to Ecuador.
Have you tried some of them?
Which are your favorite souvenir snacks in Ecuador?
PIN IT FOR LATER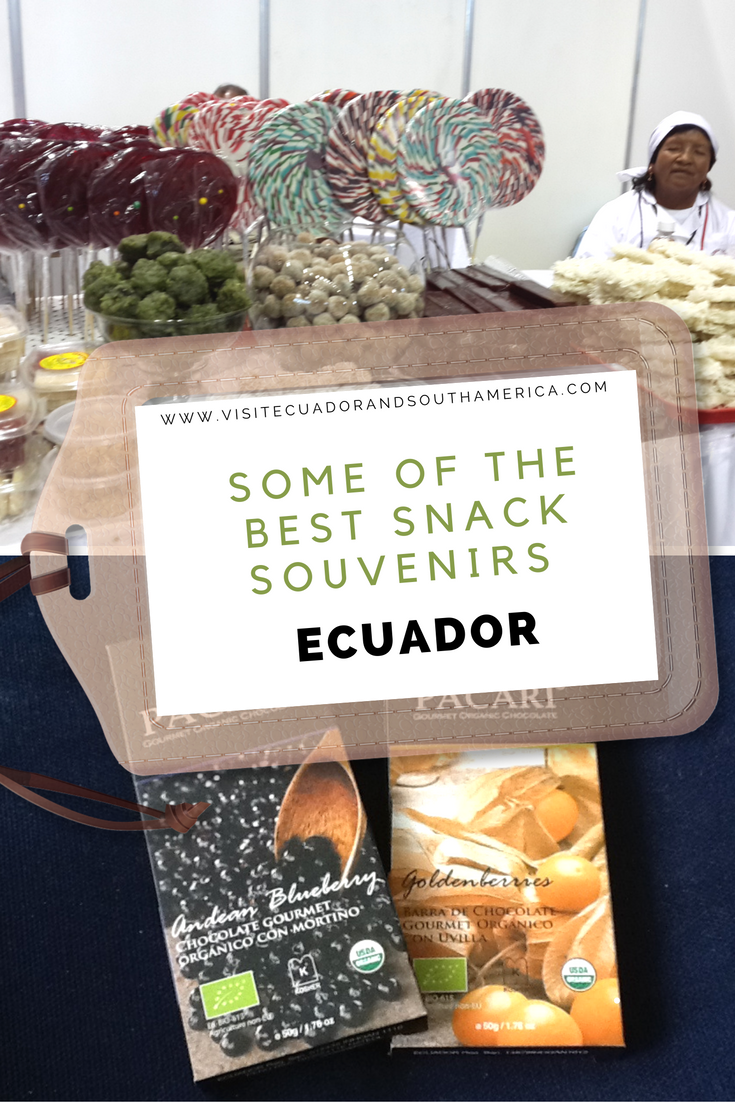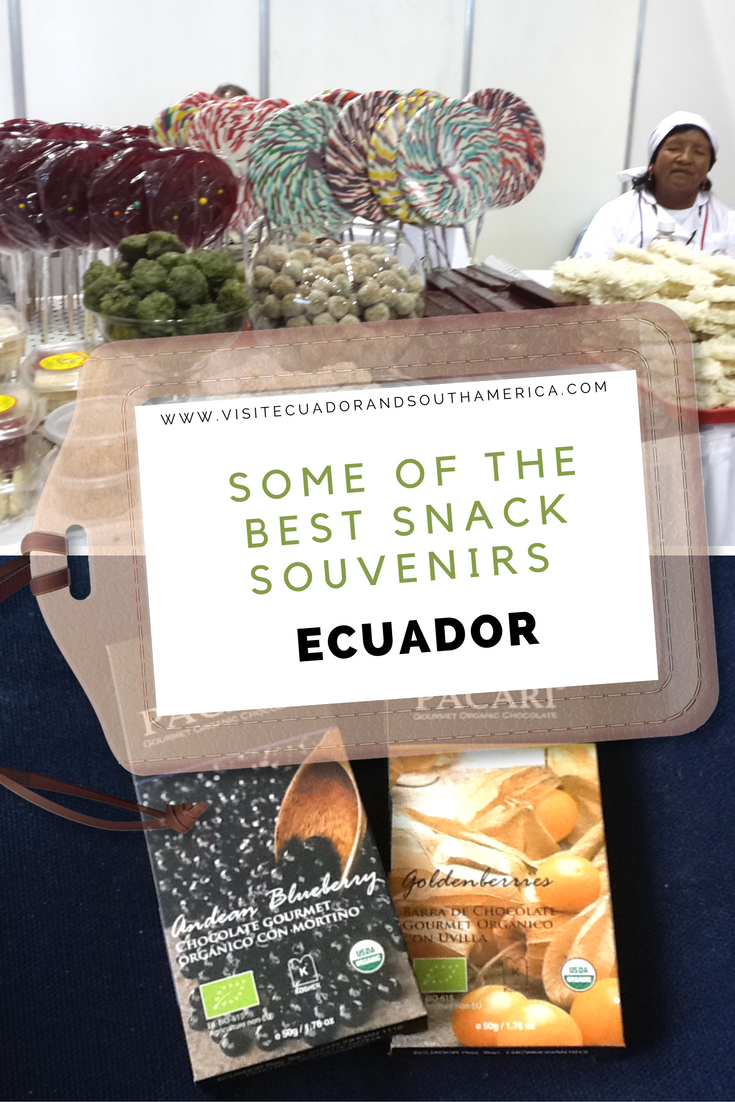 Don´t just dream it, make it happen. Plan your South American trip with a local!
Take a look at this list of travel resources to plan your trip and travel in South America.
Daydreaming about your trip to South America? Order here your Free Ebook, I share with you some useful tips & resources for a memorable trip!
Finally, I would like to invite you to follow me on Facebook, Twitter, Pinterest, and Instagram. In addition, you can subscribe to YouTube.
Send me an email for help planning your trip: info(at) visitecuadorandsouthamerica(dot)com
Save
Save
Save
Save
Save
Save
Save
Save
Save