Hotel NASS Casa del Aguila in the historical part of Cuenca: Experience the Warmth
As we embarked on our road trip from the bustling capital of Quito to the enchanting city of Cuenca, we sought a place that would capture the essence of this remarkable journey. Our search led us to Hotel NASS Casa del Aguila , nestled in the heart of downtown Cuenca. From the moment we arrived, we were captivated by this lovely boutique hotel decorated in colonial style and its perfect location.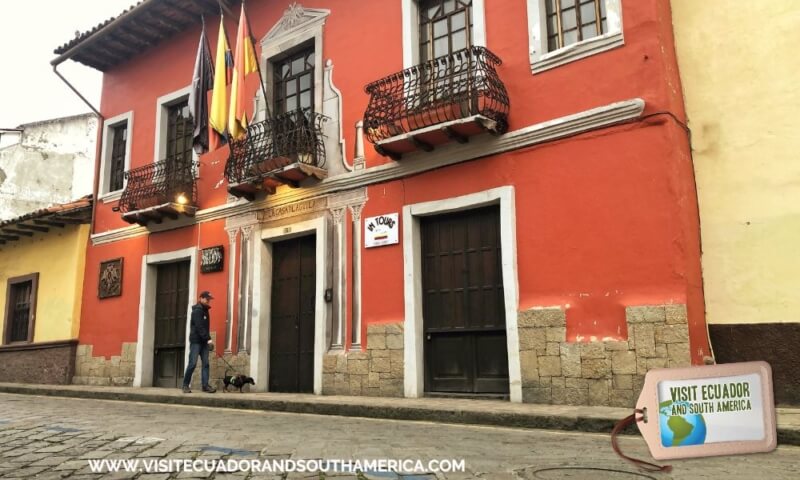 About Cuenca
Cuenca, often hailed as the cultural capital of Ecuador, is a city that effortlessly blends tradition and modernity. With its well-preserved colonial architecture, charming cobblestone streets, and picturesque riverfront, Cuenca has an undeniable charm. Visitors can explore fascinating museums, appreciate local craftsmanship at artisan markets, and witness the city's artistic spirit at the many galleries and theaters. Nature enthusiasts will be enticed by the nearby Cajas National Park, offering breathtaking landscapes and hiking opportunities. And they can visit small towns full of talented craftsmen such as Gualaceo and Chordeleg. Cuenca is also famous for the production of straw hats – sombreros de paja toquilla – usually inaccurately referred to as "Panama hats".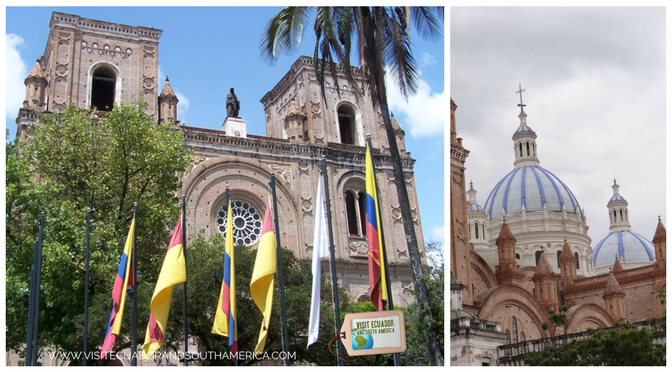 About Hotel NASS Casa del Aguila
Looking for a boutique hotel decorated in colonial style, in the historical part of town?
This was perhaps at least the 10th time we did this road trip together with my husband and the 80th I have made with my parents. We love taking in every landscape, activity, and food along the way, and being able to share them with our fellow travel lovers. 
Hotel
NASS Casa del Aguila
, located in the historic city of Cuenca, has received a number of positive reviews from guests. Visitors have praised the hotel for its ideal location, which allows easy exploration of the captivating historic center of Cuenca. And we also concur with those reviews as the hotel is only blocks away from downtown Cuenca, offering convenient access by foot to notable landmarks, charming cobblestone streets, and cultural attractions of this city that is a UNESCO World Heritage Site.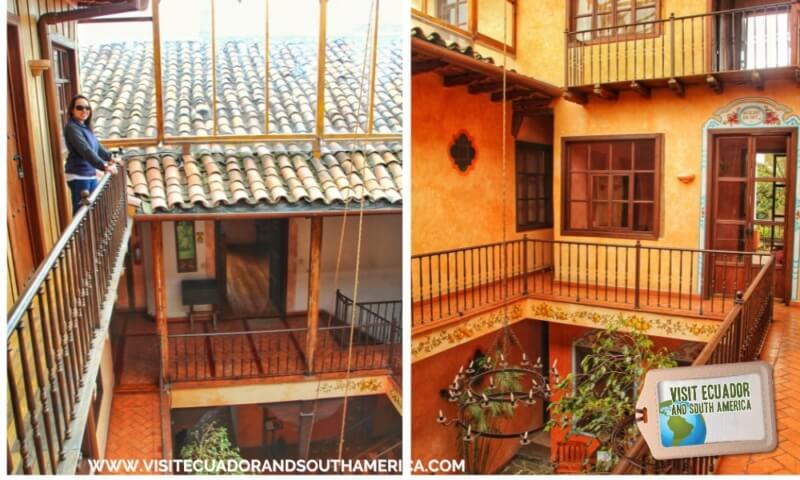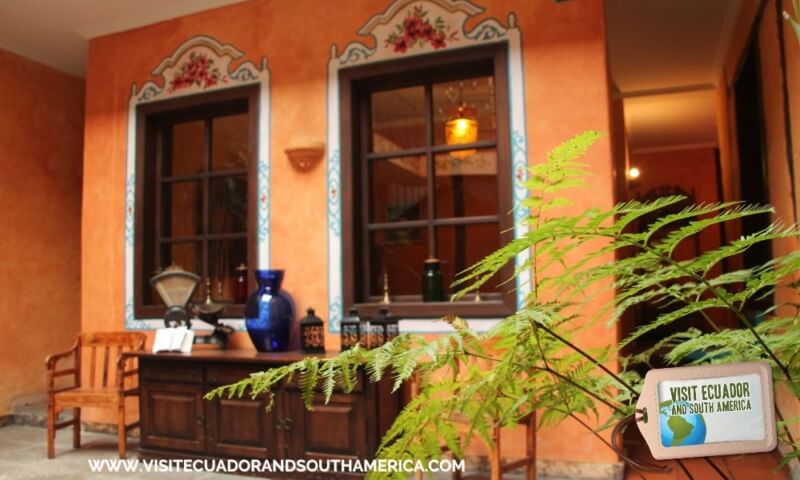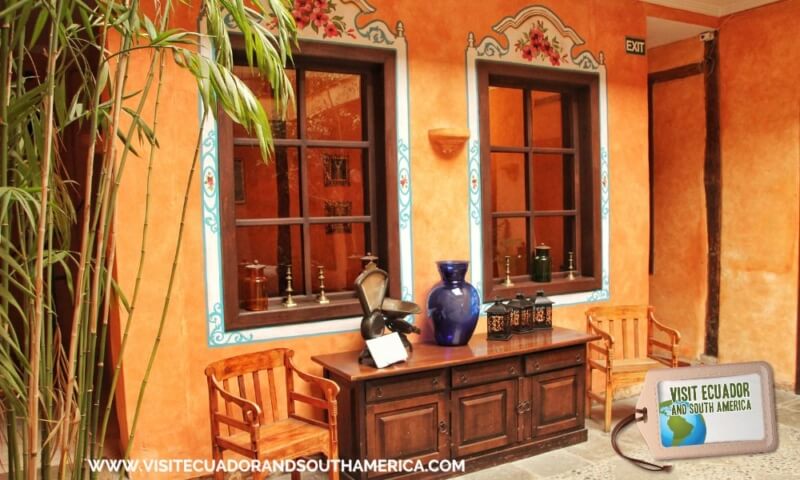 ACCOMMODATION
Ideally located,
Hotel NASS Casa del Aguila
has a relaxed and charming ambiance that blends colonial decor with modern comfort. Our room was nicely decorated, clean, and featured tasteful colonial decor.   The staff was attentive and friendly, always ready to assist with any request, making us feel right at home.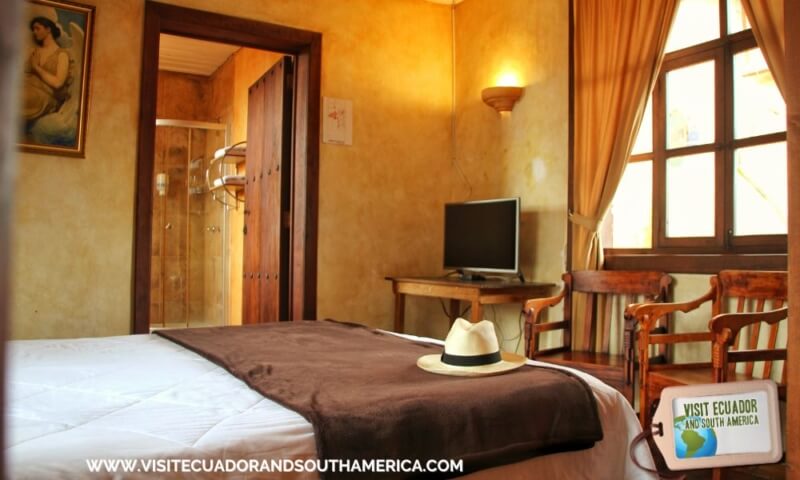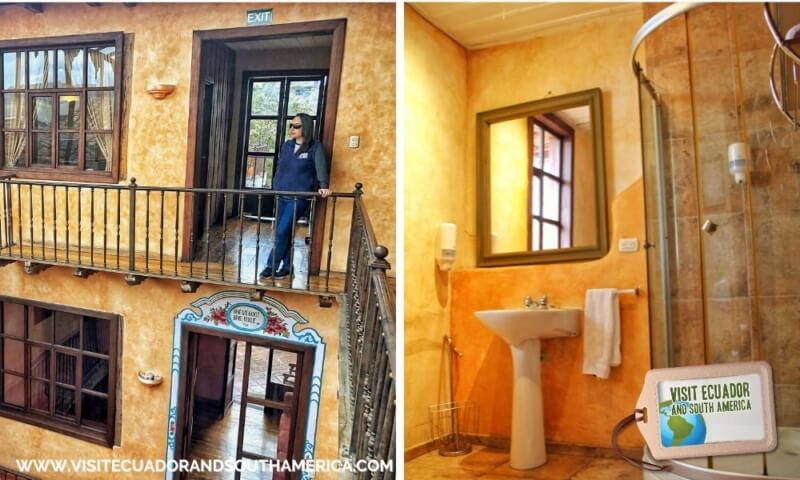 LOCATION OF CASA DEL AGUILA
Situated in the heart of downtown Cuenca, Hotel NASS Casa del Aguila proved to be an ideal base for exploring the city's rich history and vibrant culture. We strolled through the cobbled streets, marveling at the architectural wonders of the UNESCO World Heritage-listed historic center. The hotel's prime location allowed us to easily visit iconic landmarks such as the Cathedral of the Immaculate Conception and the Plaza de las Flores. With numerous shops, cafes, and art galleries just steps away, we immersed ourselves in the local ambiance and felt the heartbeat of Cuenca.
The hotel is also situated near San Sebastian square, a place that is now a vibrant meeting place, with restaurants, cafes, and pubs, perfect to meet friends or get a glimpse at local life.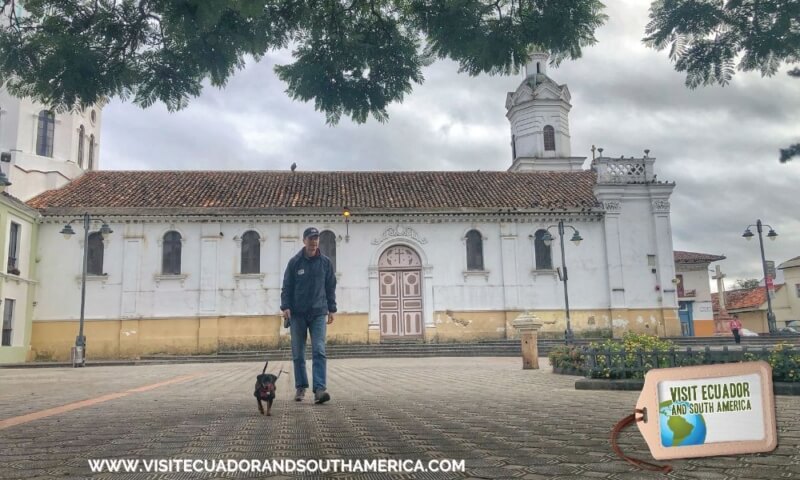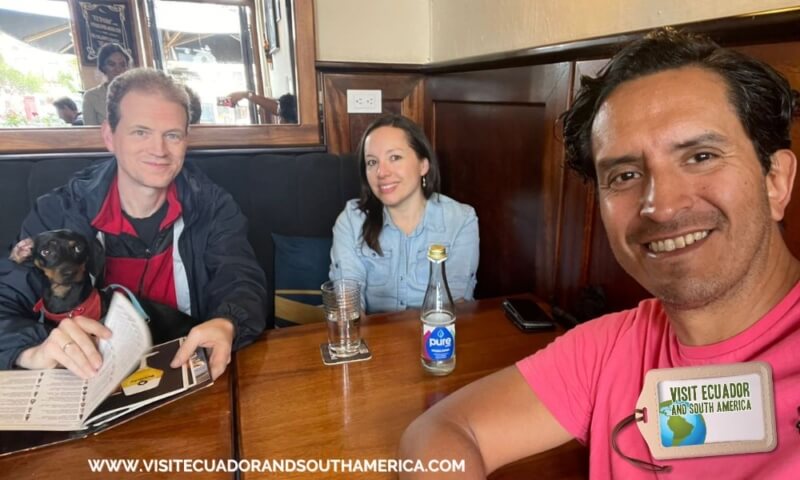 BREAKFAST
Hotel NASS Casa del Aguila's breakfast experience was perfect to eat at a slow tempo. The informal, serve-yourself European-style breakfast was simple yet satisfying and included scrambled eggs, ham, sausages, fresh fruit, juice, coffee, cacao, and bread with jam and butter, providing a great start to each day of our stay.
The fresh fruits and vibrant juices added a refreshing touch and gave us the energy we needed to explore the city on foot.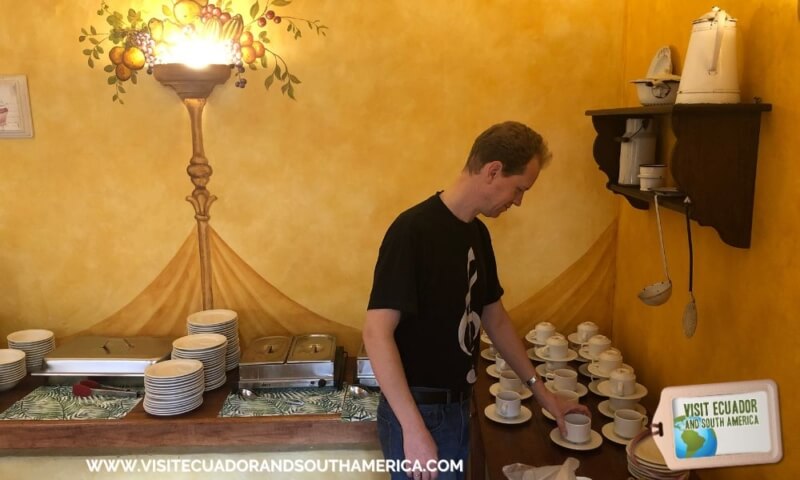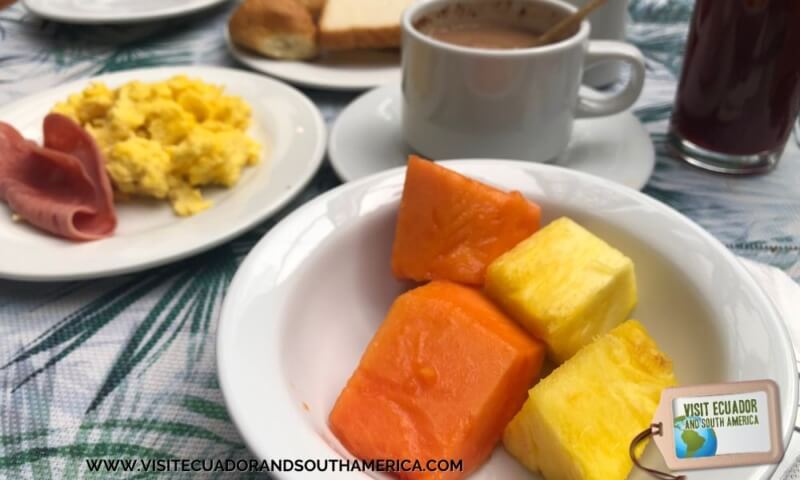 MAIN AREAS
The hotel has many open shared areas, like patios in the middle which was a characteristic of old colonial houses back in the days, as well as small balconies overlooking the main patio, providing the hotel with lots of sunlight making it really warm, bright, and cozy.
Another feature we truly enjoyed, was a small living room with a coffee station, where we could get hot water, tea, and coffee.
In addition, the hotel offers a free guarded parking facility during the night, just across the street, which is useful and recommended.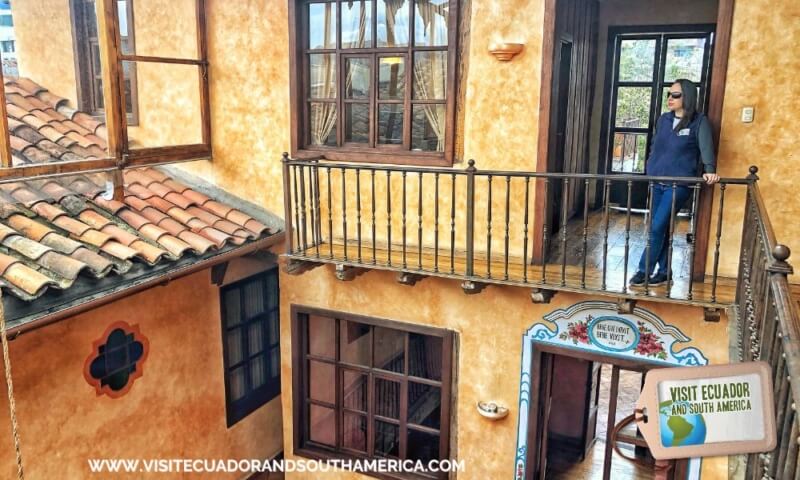 Pet Friendly
We also greatly appreciated that all the hotels of the NASS hotels chain in Cuenca are pet friendly and Jack Bailey was able to explore the hotel and the neighborhood together with us.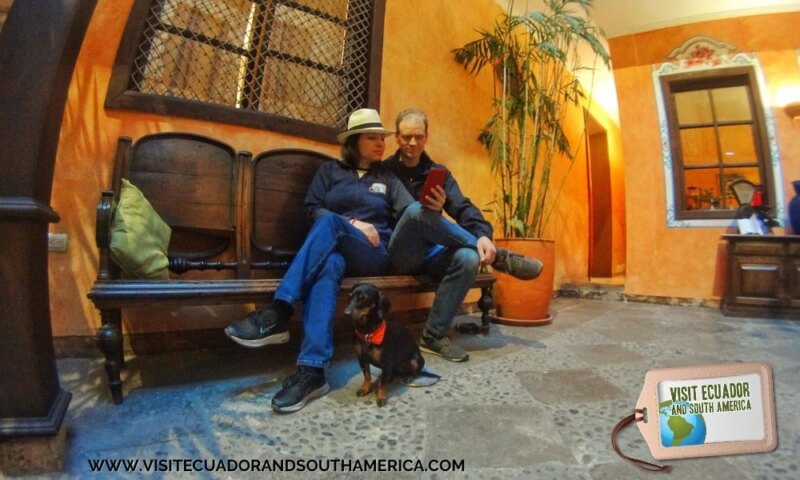 Conclusion
Our stay at Hotel NASS Casa del Aguila in downtown Cuenca was one full of charm and peace. The hotel's comfortable rooms, relaxed ambiance, and prime location provided us with an unforgettable experience. Exploring the charming streets of Cuenca, we rediscovered a city that effortlessly merges history, culture, and architectural beauty. Whether you're a history buff, love to rest in cozy places, or are an avid adventurer, Casa del Aguila and Cuenca have something to offer everyone. Embark on your own journey to Cuenca and create lasting memories.
You may be looking for other activities in the city and surroundings while you are in Quito.
If you are planning on retiring in Cuenca, and if you want to take some tours in this charming city.
Editors Disclosure: I was a guest of NASS Casa del Aguila As always, all opinions expressed here are entirely my own and based on my personal experience.
If you enjoy the content, please consider liking, commenting, and subscribing. It's free, and it helps us.  Every little bit will help fund our travels and continue to bring great content to our site!
Planning a trip soon? Comment below or send me an email. I can help you plan your trip.
PIN IT FOR LATER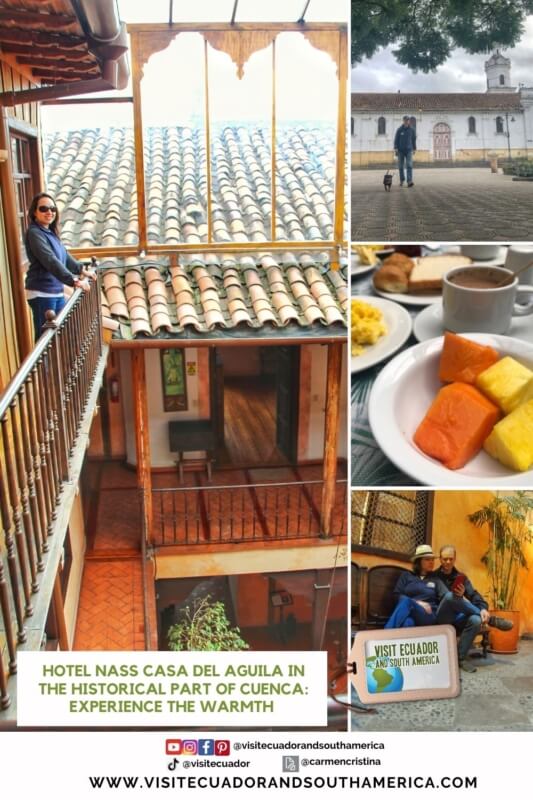 Don't just dream it. Make it happen. Plan your South American trip with a local!
Take a look at this list of travel resources to plan your trip and travel in South America. Are you daydreaming about your trip to South America? Order here your Free Ebook. I share some valuable tips & resources for a memorable trip! I invite you to follow me on Facebook, Twitter, Pinterest, and Instagram. Besides, you can subscribe on YouTube. You can also send an email to help plan your trip: info(at) visitecuadorandsouthamerica(dot)com.