Melcocha is the best handmade candy in Ecuador!
Do you have a "sweet tooth" and would love to taste some traditional desserts and treat while in Ecuador?
Today we want to share the best handmade candy there is in Ecuador.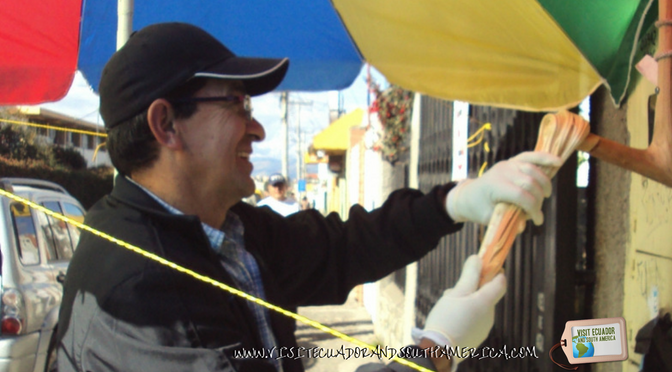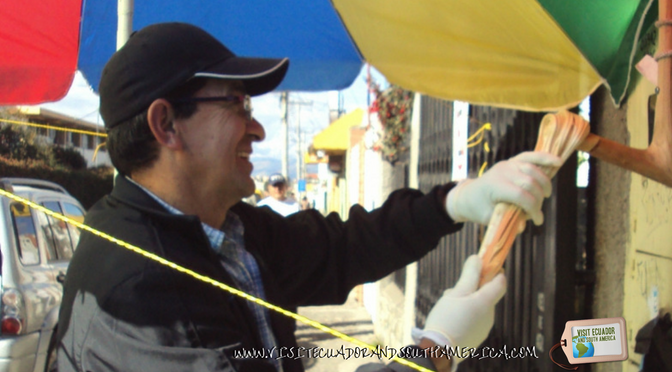 What is melcocha
Melcocha is a special kind of candy handmade in many places around the country, though it is mainly produced in the small town of Baños in the highlands of Ecuador.
In this small town, also known for a wide range of activities related to adventure tourism, you can find plenty of small stores and vendors all around, making and selling this sweet candy.
Learn more about some of the best snack souvenirs to get on your visit to Ecuador by visiting Visit Ecuador and South America's souvenir article.
Why not book your ride to Baños as soon as possible?
If you have a melcocha or are sightseeing in South America,  I would love to see your pictures.
What is it made of?
Melcocha is a thick, delightful candy. The sweetness comes from its main ingredient: sugar cane. You can easily find melcocha year-round in Ecuador.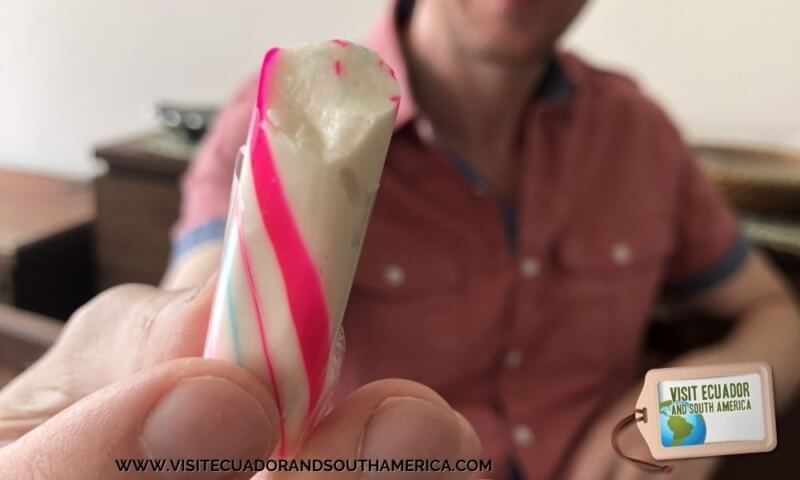 How is it produced?
This technique which requires a lot of practice but mostly arm strength starts by squeezing the sugar cane. The next step is to add the vegetable slime of the Guacimo Tree to this liquid extracted from the sugar cane. Then boil the mixture until it turns into a thick syrup, and placed it on a plate.
This is, let's say, the easy part of the process, as the real work begins once you have shaped the melcocha.
The chunk of warm sugar cane is placed on a wall, as the picture above shows, and then kneaded several times until the consistency is right. This means getting it dry enough to break it.
What does melcocha taste like
The traditional or most popular option of melcocha is the one in the picture below, dark yellow and made from sugar cane. Resulting in a sweet candy.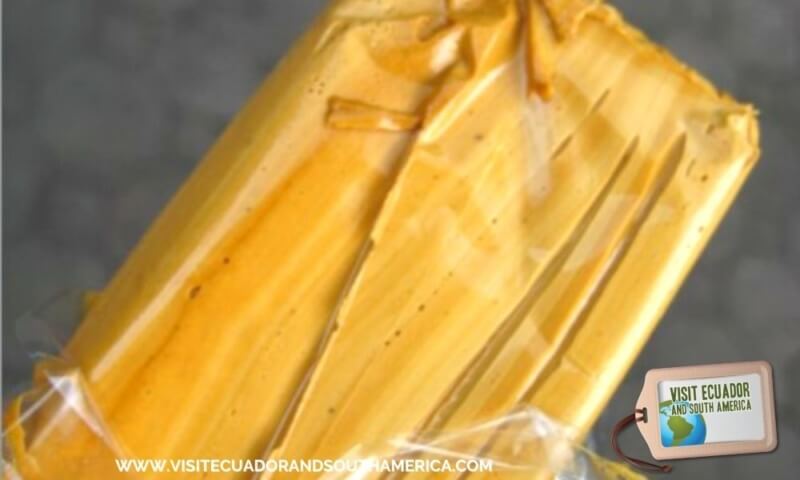 There are some melcocha options. You will find there are some with different colors, and the flavor varies as with candy. There are even some options that include nuts.
Would you like to explore some of the top places in Ecuador? Here are some suggestions for you.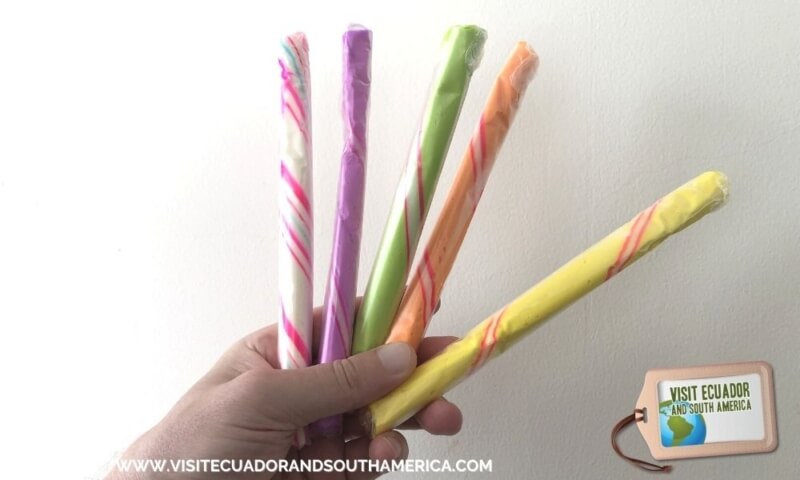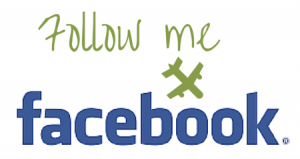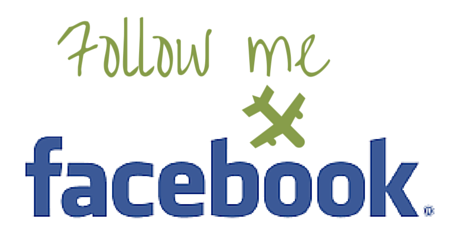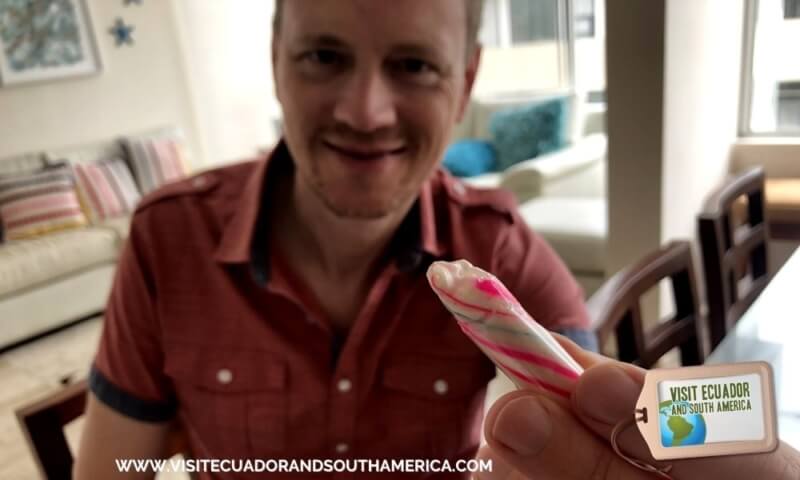 Where to buy them
If you are going to the town of Baños in Ecuador, make sure to taste some melcocha. That is the main place in the country to taste them.
Nowadays, you can also find melcochas in some small stores, supermarkets, and sometimes small street vendors.
Of course, in a country with four very different regions, with vast biodiversity, there are plenty of other snacks and food that you should taste.
Here are Some of the best snack souvenirs to get on your visit to Ecuador – South America; 5 of the tastiest snacks you can easily buy and taste while visiting the country.
The best place to eat melcocha is Baños, we share the best things to do in Baños Tungurahua.
Have you tried melcocha before?
Leave your comment below!
If you found this post inspiring and helpful, We would appreciate it if you would pin, share or tweet this page on any social media platforms you use!
Every little bit will help us fund our travels to continue bringing great content to our site.
PIN IT FOR LATER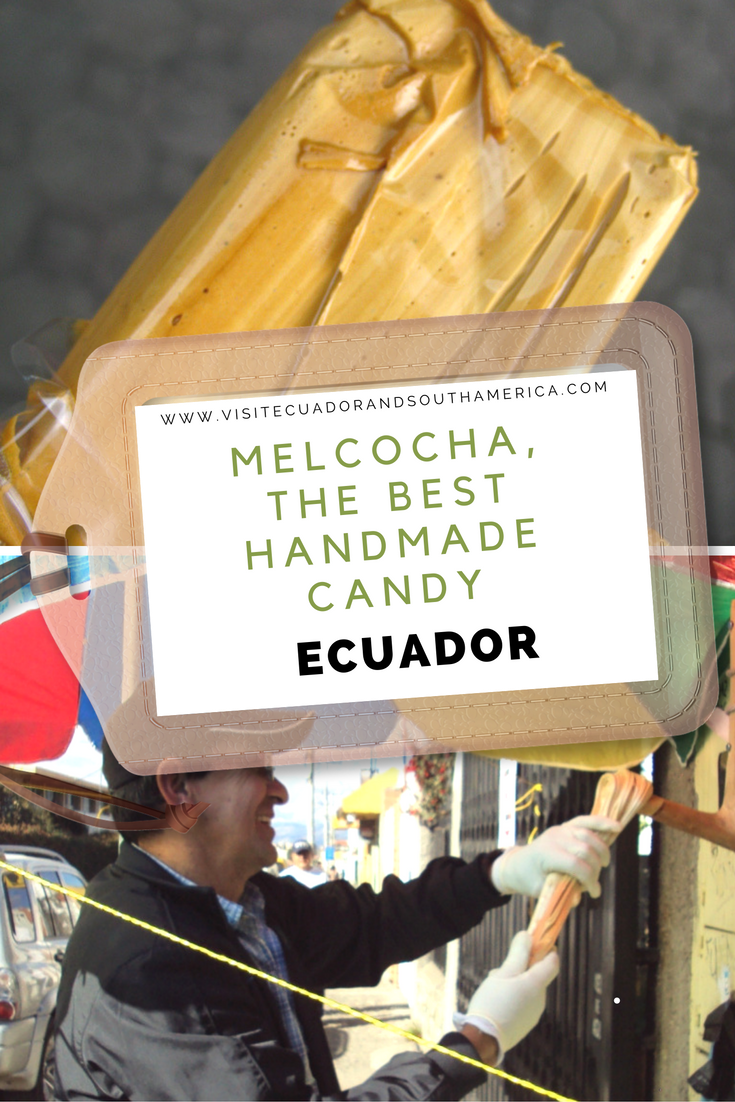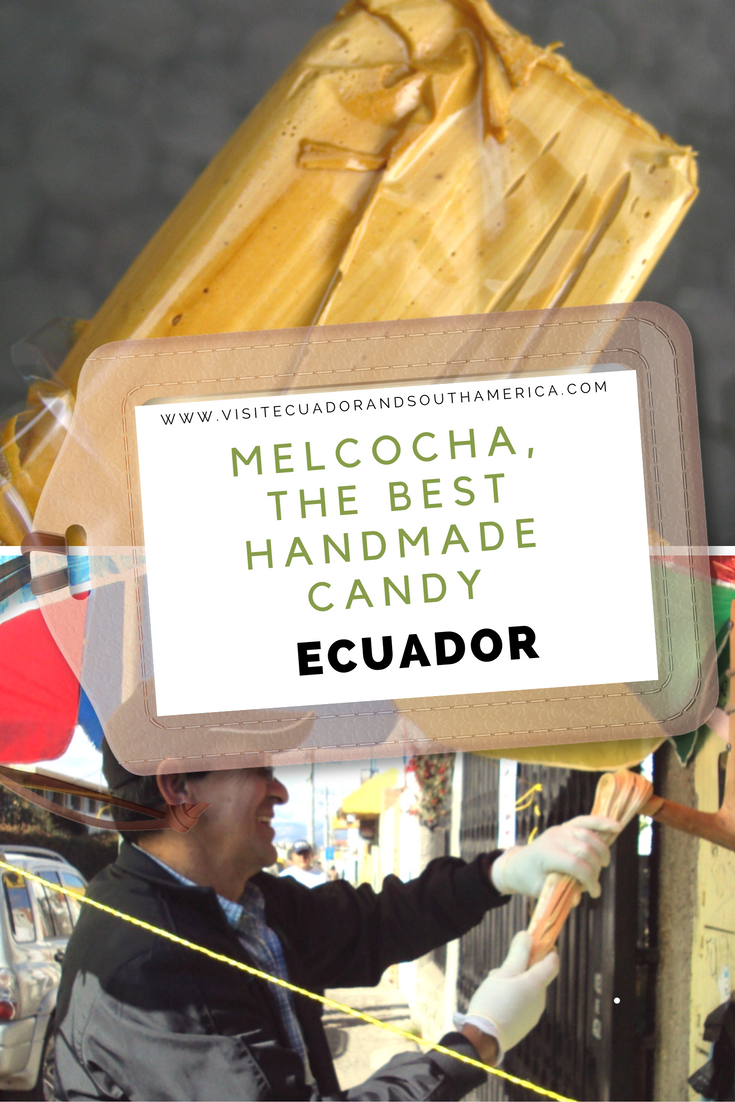 If you want to make desserts from South America, the book Dulce: Desserts in the Latin-American Tradition
by Joseluis Flores has some fantastic recipes. It is a well-written book with some of the best dessert recipes in Latin-American cuisine.
Some posts on this site contain affiliate links, meaning if you book or buy something through one of these links, I may earn a small commission (at no extra cost to you!).
Don't just dream it. Make it happen. Plan your South American trip with a local!
Take a look at this list of travel resources to plan your trip and travel in South America.
Daydreaming about your trip to South America? Order here your Free Ebook; I share with you some valuable tips & resources for a memorable trip!
I invite you to follow me on Facebook, Twitter, Pinterest, and Instagram. In addition, you can subscribe on YouTube.
You can also send an email to help plan your trip: info(at) visitecuadorandsouthamerica(dot)com.
Save
Save
Save
Save
Save
Save