What to buy in Ecuador: Must-have artisanal souvenirs
Are you wondering what the best artisanal souvenirs to share with friends and family a bit of Ecuadorian culture are?
First of all, we have a mega-diverse country in flora and fauna. Whether you are wondering what to eat and see in this megadiverse country located in the Middle of the World or want to learn more about this South American country, this is the Ebook for you!
We donate 10% of our sales to help our fellow Ecuadorians in the Manabí province, who were affected on April 16, 2016, by an earthquake with a magnitude of 7.8. The 10% proceeds go to an NGO that works providing relief in the area.
Ecuador is also a country that provides quality materials for the production of gorgeous gifts and souvenirs. Hence the many lovely souvenirs available from each region of my country.
Learn more about some of the best snack souvenirs to get on your visit to Ecuador in Visit Ecuador and South America´s souvenir guide. 
Another thing that I enjoy a lot is the variety of souvenirs made with different materials available. There is a lot of creativity and craftsmanship in each item, which makes many of them must-have artisanal souvenirs.
After years of buying gifts to family living abroad, friends coming over, and now living abroad, these are my top suggestions for all of you traveling to this magnificent South American country.
And if you want some great tours to travel and explore some of the top places in Ecuador, here are some suggestions for you.  
UNIQUE ARTISANAL SOUVENIRS FROM ECUADOR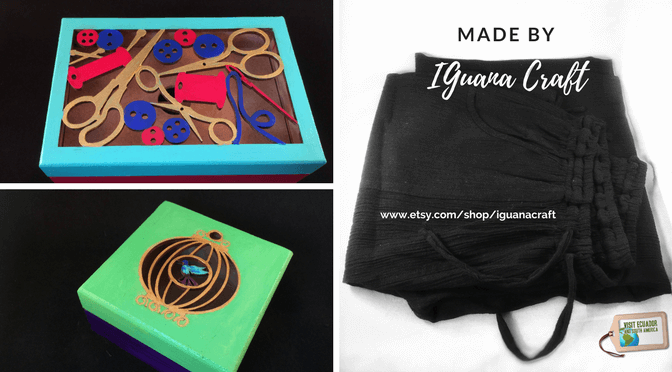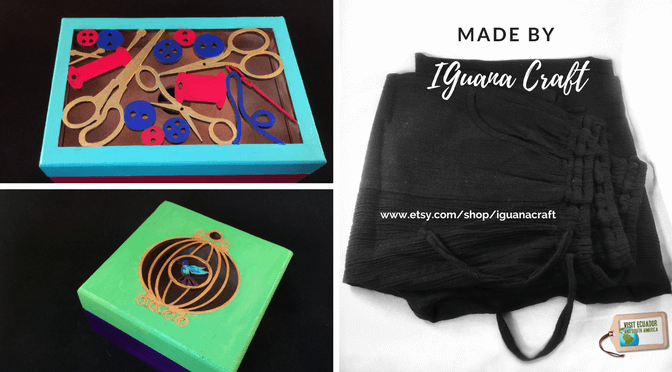 I-guana craft is a company created by teacher and talented artist Belen Carpio.
Belen is an Ecuadorian based in Florida who wants to showcase some of the beautiful materials and crafts of the country, giving them a modern twist. Her final product results in a wealth of lovely Ecuadorian handicrafts, perfect for a gift and to decorate your home.
Order these and other Ecuadorian handcrafts from Iguanacraft
Made by Pyro is a company created by mother and interior designer Linda Tovar. In a ludic and original way, she has captured the identity of Ecuador in her toys and jigsaw puzzles.
Kids test and strengthen resilience through play and later on through the memory of those experiences.
In addition, these jigsaw puzzles are not only the best toys, but also make for unique memorable souvenirs that you can bring home from your trip to Ecuador.
Get your Ecuadorian-inspired jigsaw puzzles! Leave a message or call for orders.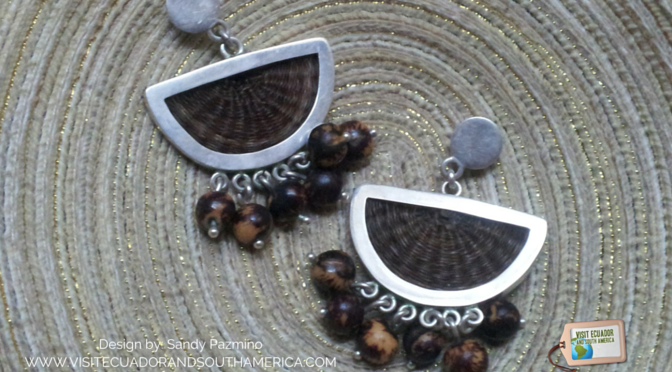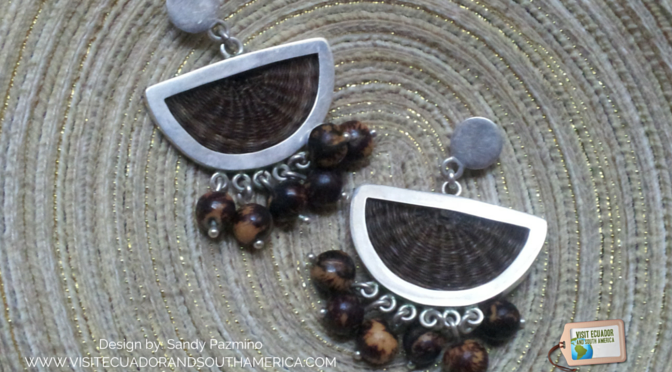 The country has a mining industry, with silver being one of the main materials used to make fine jewelry. Choose the perfect silver souvenir made from precious stones, semi-precious beads, horsehair, wood, seeds, and fabric for your exclusive tailor-made jewelry.
Make sure to contact designer Sandy Pazmiño to order your jewelry.
Scarves and other textiles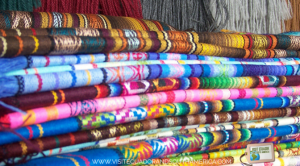 Bring a beautiful piece of local culture with you. I have found that these make for excellent gifts to friends and family, they are easy to wear and light-weight, which means easy to bring in your suitcase.
You can find these chalinas or shawls handmade with Orlon, a hypoallergenic material resistant to sunlight in most markets and shops offering souvenirs. In addition, they can be used as table runners
Tagua figures and jewelry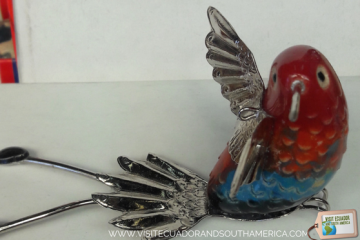 Tagua is a tropical plant known worldwide as vegetal ivory. Artisans use this seed to make different souvenirs, including beautiful jewelry. In addition to being a great gift,  it is also a great way to stay eco-friendly.
Tagua figures and jewelry are made mainly with compostable materials. Another fact worth mentioning is that no animals are harmed when producing this natural ivory.
If you are in South America I would love to see your pictures.
Alpaca gloves, beanies and sweaters
If you want to bring some warm and very traditional gifts back home, your best option is alpaca wool souvenirs. All alpaca items, such as sweaters, gloves, scarves and other clothing items are hand-woven in looms found in two important cities in the Andes: Peguche and Otavalo.
I often visit and bring visitors to the open-air market in Otavalo, by far the best place in the country to get artisanal souvenirs and quality alpaca items.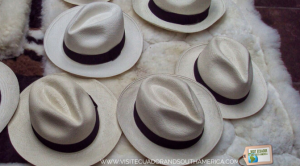 The famous Panama hats, or fedora, are originally from Ecuador. Therefore we know them as sombreros de paja toquilla or "straw hats". We make these gorgeous traditional hats near Cuenca and in Montecristi in the region of Manabí in Ecuador, from there we export and sell them worldwide.
There are different models and prices available, I give you two great options:
If you are looking for the authentic Classic Fedora Straw Panama Hat
or
The "True" Panama Hat Handwoven in Ecuador, Fedora Style, Natural or White Color, Grade 2, Manufactured Since 1975.
Read all about the authentic Ecuadorian Straw hats, also known as Panama Hats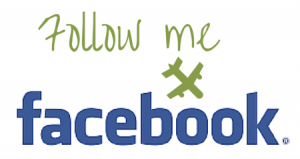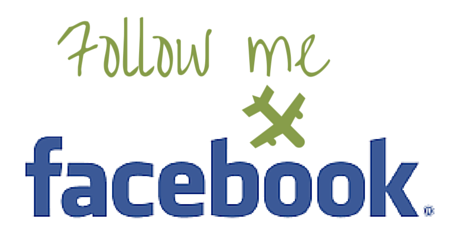 Leather souvenirs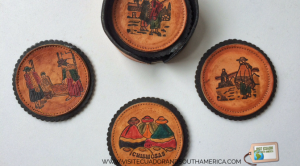 In the country, artisans use leather as one of the main materials to make gorgeous souvenirs and clothing in Ecuador.
Also, the country has a history of producing internationally sought-after leather goods. If possible plan a trip to Cotacachi in Imbabura province. This city is known worldwide for the high quality of its leather goods and handicrafts.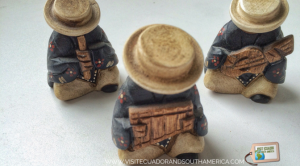 You can buy delicate items made in wood in many cities around the country. Choose from fine decorations with Inca-inspired themes, religious imagery and many other artifacts to bring back home or as the perfect souvenir gifts from your visit to Ecuador.
The best place to buy them is San Antonio de Ibarra.
Where to get artisanal souvenirs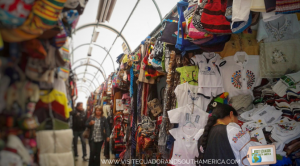 If you are in Quito, you can visit Juan Leon Mera and Avenida Amazonas, where you can find several stores selling artisanal souvenirs.
Furthermore,  if you are lucky you can get to see some of the artisans working in their handicrafts and buy directly from them.
Also, you find souvenir stores at the main airports. Namely, Galapagos, Cuenca, Guayaquil and Quito. In addition, you can find stores offering souvenirs in the biggest shopping centers in the country.
In addition, If you have time, you should definitely visit one of the best open-air markets in South America, Otavalo. This is the place to go if you are planning on shopping for gorgeous and colorful artisanal souvenirs while in Ecuador.
Conclusion
In conclusion, choosing beautiful artisanal souvenirs in Ecuador will allow you to reminisce about the best experiences you had in this South American country, as well as to share them with friends and family.

PIN IT FOR LATER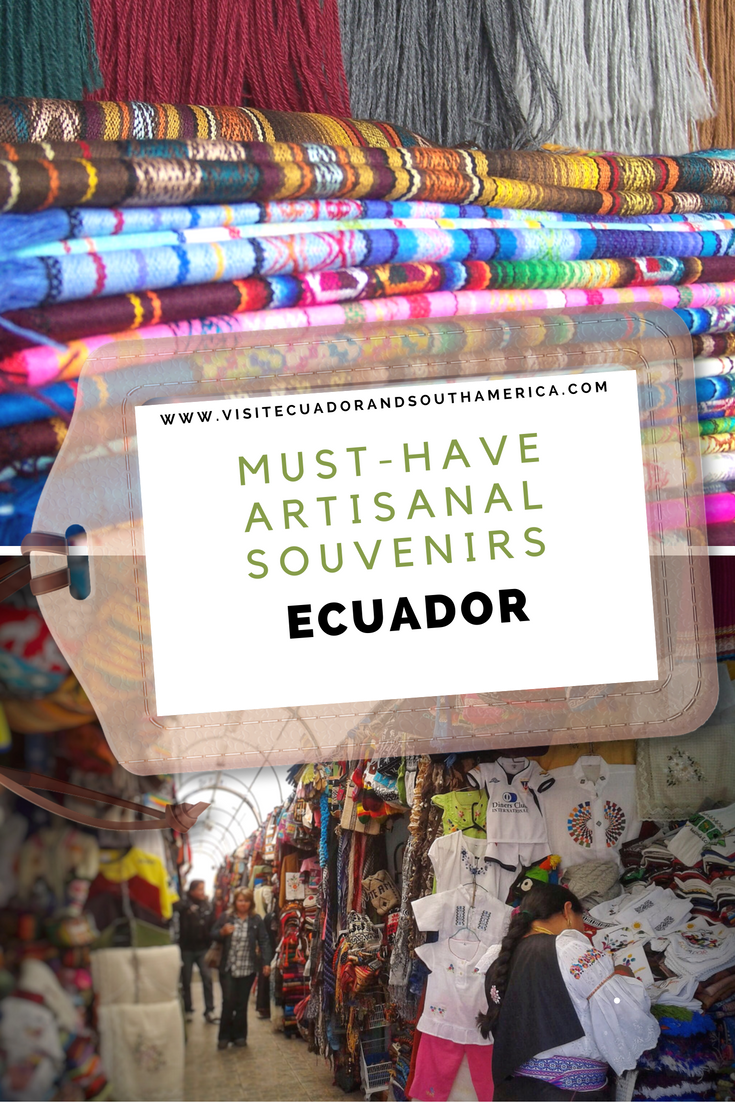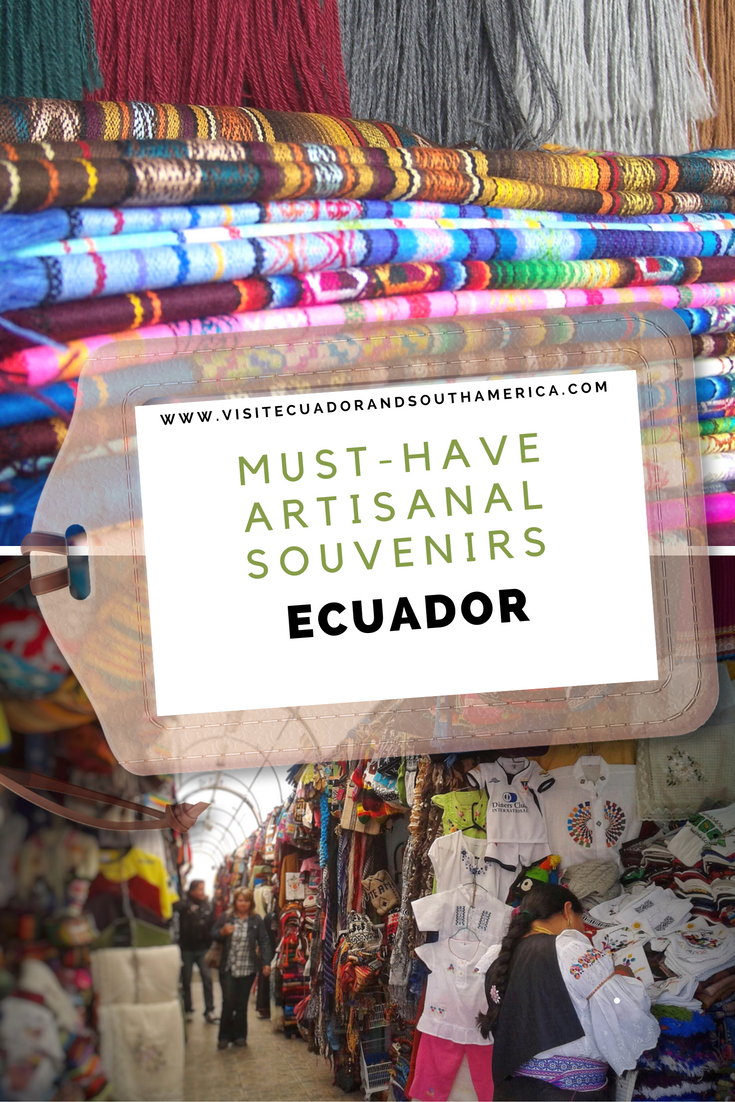 If you want more in-depth information and also a guide that you can bring along during your trip, I recommend the travel guide Lonely Planet Ecuador & the Galapagos Islands
, it is a great source of information and tips, maps and all you need if you plan on visiting Ecuador. I personally like the option of having a hard copy version where I can take notes and have at hand.
Don´t just dream it, make it happen. Plan your South American trip with a local!
Take a look at this list of travel resources to plan your trip and travel in South America.
Day dreaming about your trip to South America? Order here your Free Ebook, I share with you some useful tips & resources for a memorable trip!
I invite you to follow me on Facebook, Twitter, Pinterest, and Instagram. In addition, you can subscribe on YouTube.
You can also send an email to get help planning your trip: info(at) visitecuadorandsouthamerica(dot)com
Save
Save
Save
Save
Save
Save
Save
Save
Save
Save
Save
Save
Save
Save
Save
Save
Save
Save
Save