A Scenic Road Trip from Quito to Mindo: Unveiling Nature's Wonders
Hey there, fellow travelers! Are you ready for an incredible road trip from Quito to Mindo in the Choco Andino? Buckle up, because we're about to embark on a journey that will lead us to some of Ecuador's most breathtaking sights. So, hop in, and let's hit the road!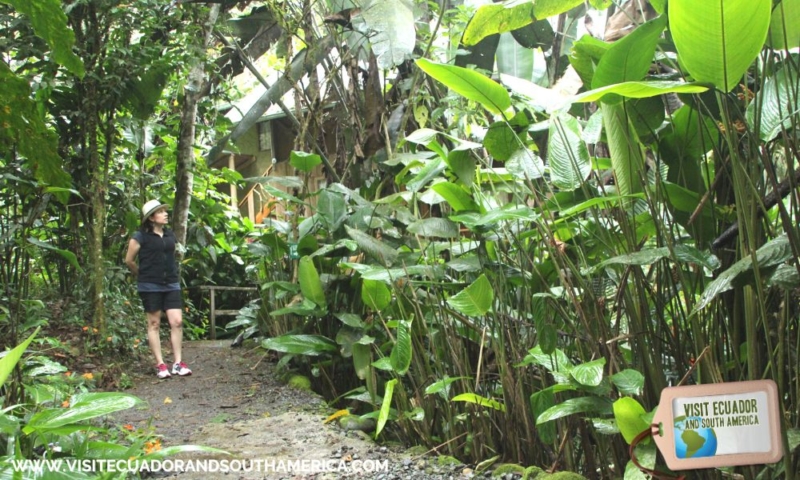 How long does it take?
The distance between Quito to Mindo is 89 km, which takes approximately 2 hours by car/bus.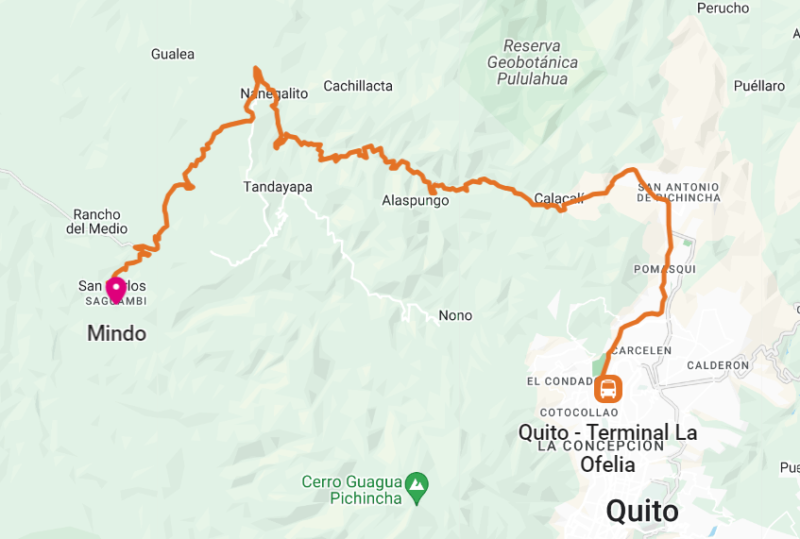 Car
Here you can find the route that we are recommending or you can use Waze or Google Maps, making sure to add Mitad del Mundo as your first stop along the way.
Bus 
There is a direct bus departing from Quito Terminal La Ofelia, and arriving at Mindo. The journey takes approximately 2h  and costs $4
Taxi
Get a taxi to drive you door to door, for around $60
You can book a tour
If you would rather avoid the traffic, and parking and would rather save some time, we recommend booking a tour.
"…guided group travel means having a tour manager who genuinely cares about you and your vacation."
Here are some recommended tours for you:
If you are in South America, I would love to see your pictures.
About the trip
Depart from Quito:
The city has two bus terminals, one located North (Carcelen ) and one South (Quitumbe). From there, several bus companies offer comfortable transportation to different destinations in the country.
The road trip begins in the capital city, Quito, with an altitude of  2800 m.s.n.m. and along a paved highway. During the journey, you will cross several autochthonous groups of the highlands, each with its traditions and clothing.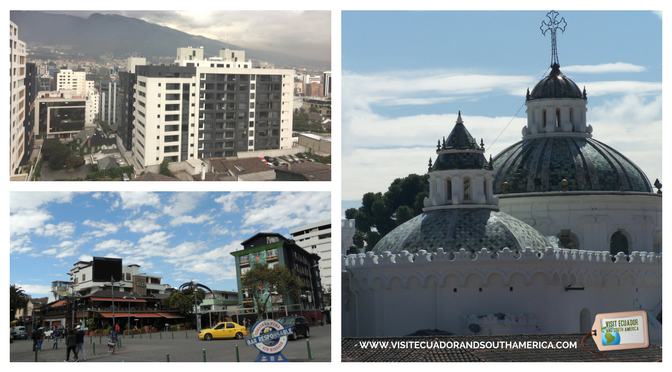 Stops along the road trip from Quito to Otavalo
1.- Quito – First World Heritage Site
Start by spending a day at the historical center of Quito, admiring the colonial churches, sculptures, and paintings. Quito is the capital city of Ecuador, with approx. 3 million inhabitants.
The city is located in a valley formed from the many layers of ashes that resulted in over 60 m of sediment from the volcanoes surrounding the city.
Learn more about the best things to do in Quito here.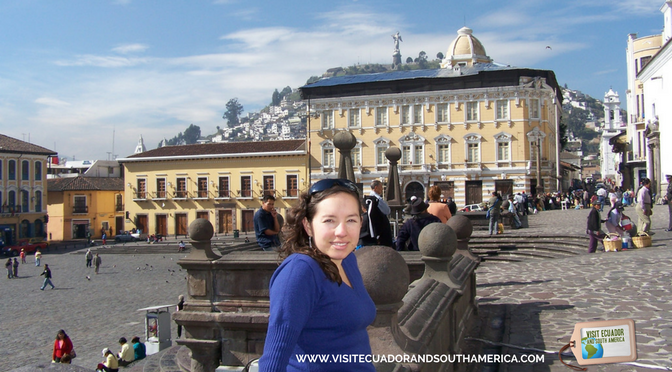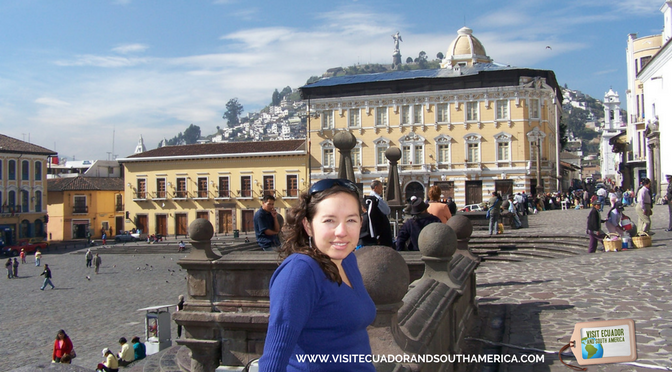 Where to eat in Quito?
The casual ambiance that Café Mosaico offers allows its visitors to enjoy breathtaking vistas of colonial Quito.  I love this place!
What to eat
Check our gastronomy option on the menu, to discover many of the traditional dishes, street food, and fruit available in Ecuador, to delight your palate with the flavors of the country. Include locro, empanadas, and llapingachos to your list of food to taste.
For ideas for accommodation and other activities while in Quito: Here are some suggestions.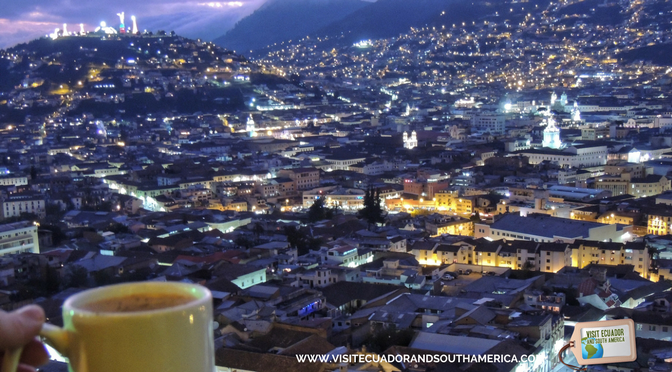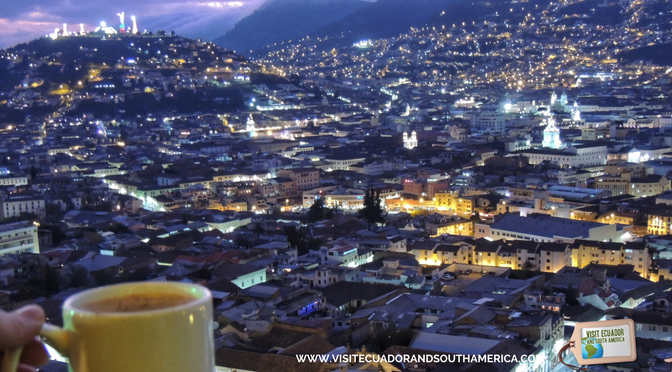 Take a look at some of the main activities you can enjoy in the city and surroundings while you are in Quito.
Why choose Quito to live, and study Spanish?
Where to stay in Quito
We often have friends, family, and also work-related visitors coming to Quito; together with my family, we have our top recommendations here:
Hacienda Jimenita is the place to escape to nature, relax and connect with history near Quito Airport. We tell you all about our visit to this enchanting hacienda and book your stay. 
Hotel Las Cuevas Terra Lodge to spend the perfect getaway in a cave hotel near Quito. You can read all about our unique experience here and book your stay. 
Hotel Finlandia has a great location in the modern part of Quito, near the main shopping centers and Parque La Carolina. It offers good food, fair prices, free Wi-Fi, and comfortable rooms and the staff is helpful and friendly.
Hotel Vieja Cuba This is a cozy small hotel with comfortable rooms and friendly and helpful staff. The hotel offers a fresh-made breakfast consisting of eggs, granola, toast, ham, cheese, yogurt, and tea or coffee. The location is also great, not far from Plaza Foch, within walking distance, you have one of the nicest areas for locals and tourists alike. Minutes away from shops, restaurants, pubs, bars, and more.
and if you want to go camping but without abandoning some comfort, you can go Glamping at Urkuwayku Organic Farm in Ilalo, it connects you with Nature and is located near Quito.
2 – The Middle of the World Monument
Our adventure begins with a visit to the iconic Middle of the World monument. This remarkable attraction marks the equator, where you can straddle the northern and southern hemispheres. Don't forget to capture that perfect Instagram-worthy photo!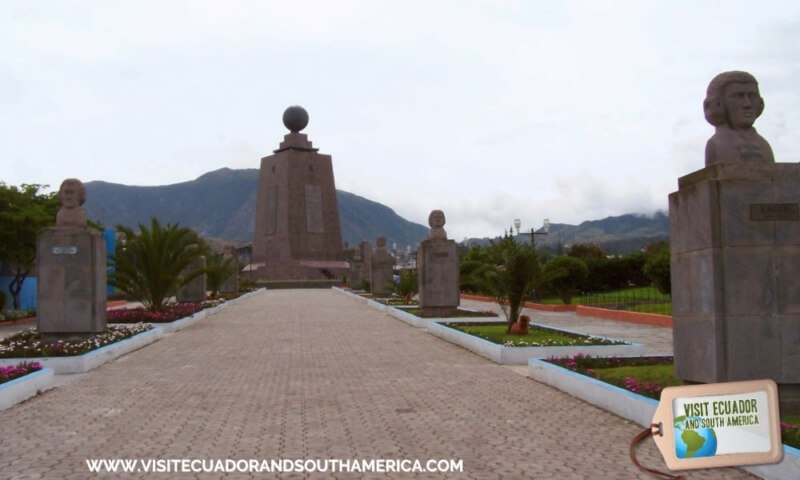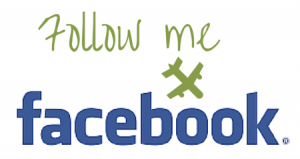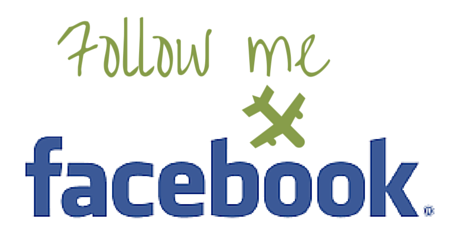 3 – Pululahua
As we continue our drive, we'll make a pit stop at Pululahua, a captivating volcanic crater. Take a leisurely stroll through its lush greenery and relish the panoramic views of the caldera. The breathtaking scenery is sure to leave you in awe.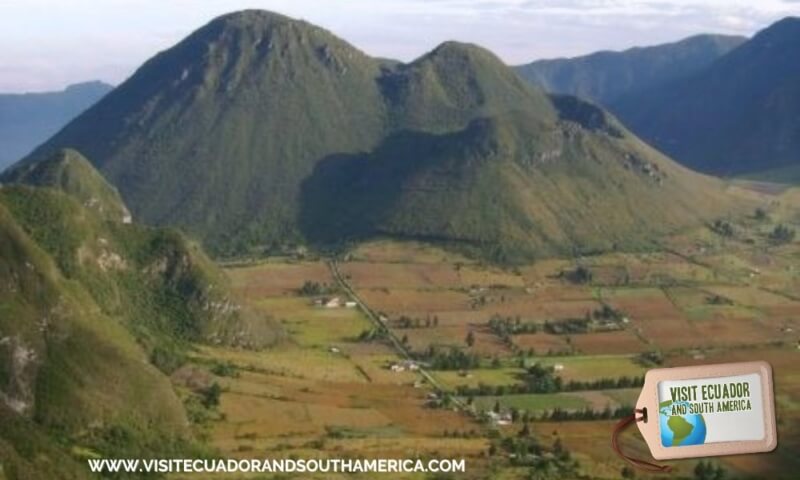 4 – Mirador Guaycapi
Next on our list is a unique dining experience at Mirador Guaycapi at km 53. Imagine enjoying a scrumptious meal while being serenaded by the melodious tunes of hummingbirds. Indulge in local delicacies while these vibrant little creatures flutter around, creating a magical ambiance.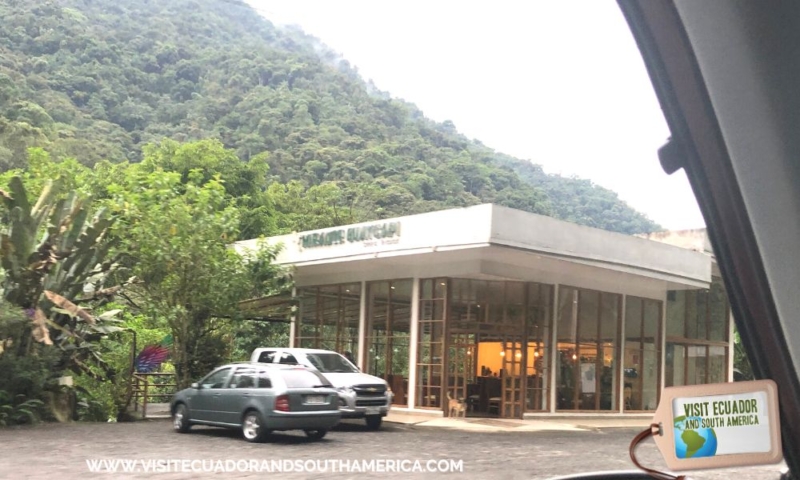 5 – Nanegalito
It's time to treat your taste buds to the mouthwatering flavors of Ecuador. Stop by Sabroson in Nanegalito, a quaint village known for its fritada, a traditional Ecuadorian dish. Savor the succulent pork or a traditional bolon, and then cross the street for some pan de yuca, a cheesy yuca bread that will leave you craving for more.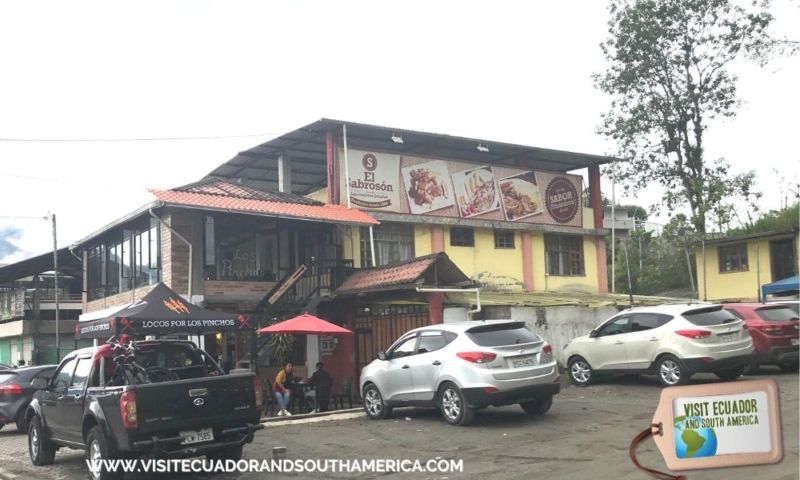 6 – Cafe Frajares
Coffee lovers, rejoice! Make sure to take a break at Cafe Frajares at km 58, a hidden gem known for its specialty coffee. Sip on a perfectly brewed cup of java and let the rich aromas awaken your senses. This is the ideal spot to recharge before continuing our adventure.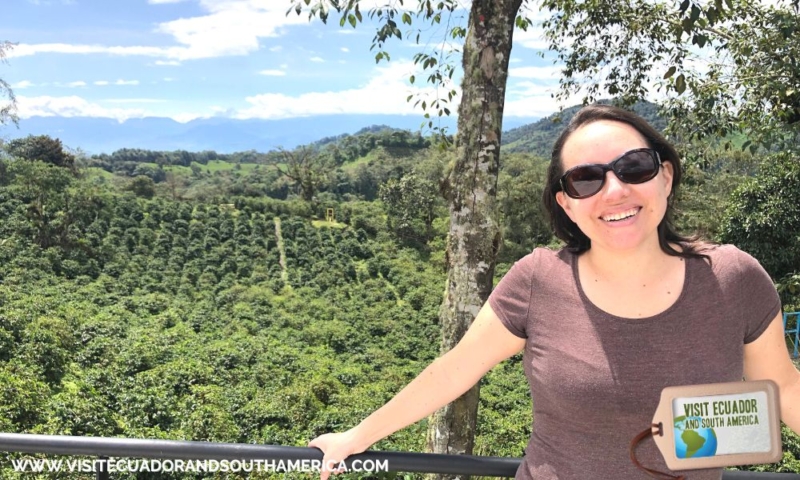 7 – Sachatamia
As evening approaches, let's indulge in a delightful dinner at Sachatamia, a high-end restaurant nestled amidst the beauty of Mindo's cloud forest. Enjoy a gastronomic experience like no other, with a fusion of local flavors and exquisite presentation. The ambiance and delectable cuisine will make for a memorable evening.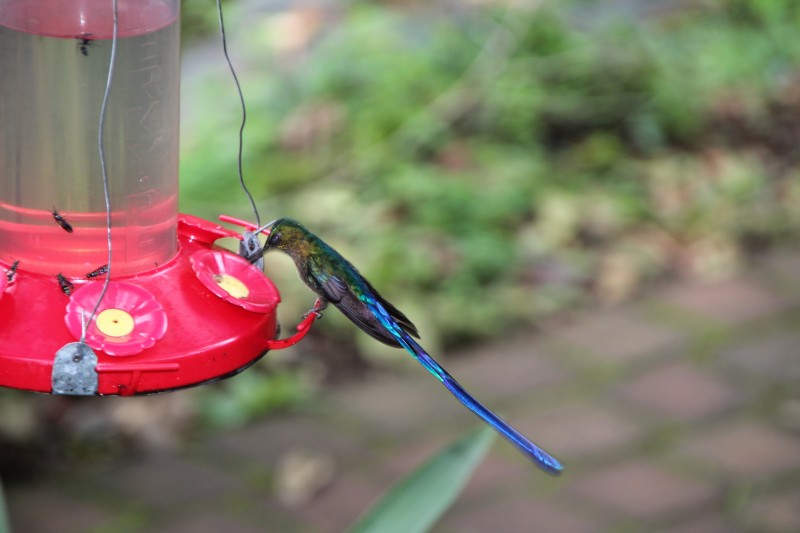 8 – Mindo's Nature Activities
Finally, we arrive in Mindo, a paradise for nature enthusiasts. Here, you can immerse yourself in an array of exciting activities that connect you with the surrounding environment. Explore the cloud forest on exhilarating ziplines, embark on bird-watching tours to spot unique species, hike to magnificent waterfalls, or take a peaceful ride on a cable car. Mindo offers a plethora of nature's wonders to explore. Here are our Top 5 Things to do in Mindo Ecuador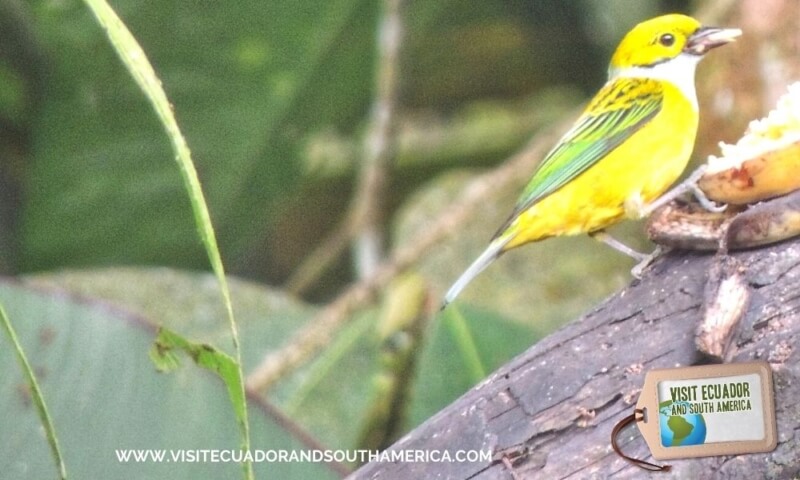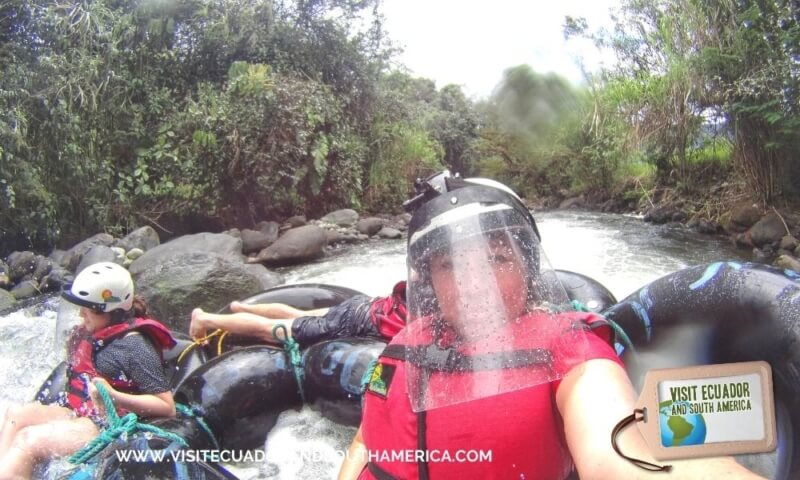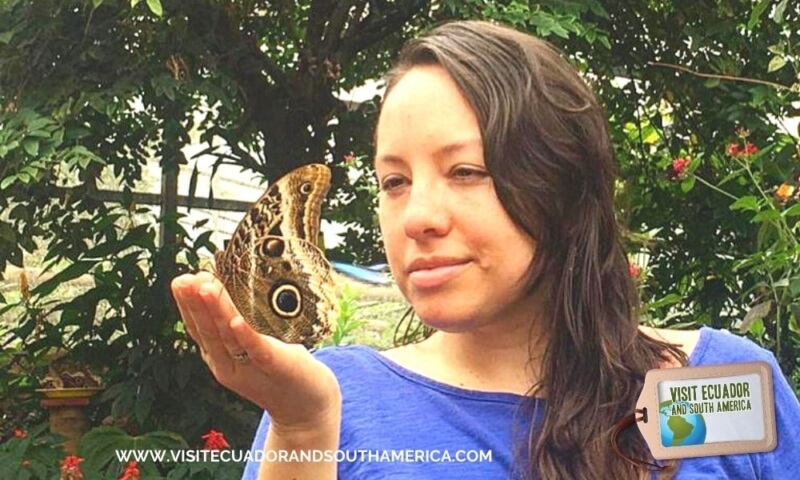 Conclusion
As our road trip from Quito to Mindo comes to an end, we hope you've enjoyed this unforgettable journey through Ecuador's stunning landscapes. From the Middle of the World to indulging in local delights, sipping specialty coffee, and immersing yourself in the natural beauty of Mindo, this adventure truly captures the essence of Ecuador's charm.
So, pack your bags, hit the road, and create memories that will last a lifetime along the picturesque route from Quito to Mindo.
Happy travels, amigos!
Where to stay
Mindo
Hosteria Terrabambu Lodge: this is an amazing place to relax and enjoy the natural surroundings in Mindo. We share our experiences during our stay.
Casa Divina Lodge is the place to stay to enjoy biodiversity and birdwatching in Mindo at its best. Read all about this magical place.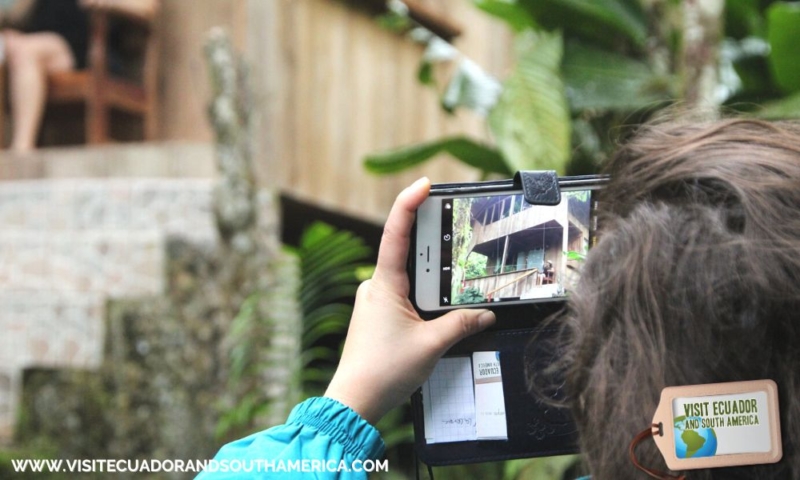 What to bring
To fully enjoy your stay:
Sunglasses, sunblock, and a hat; remember that the equatorial sun is intense since you will be outdoors for long periods.
In case of rain, it is recommended to bring a waterproof jacket or poncho.
Bring good walking shoes, as not all the trails are flat.
Most importantly, make sure to bring insect repellent and sunblock.
And if you love taking pictures or making videos, bring a waterproof case for your smartphone or your GoPro/Sony Action cam with a battery.
Bringing a reusable water bottle can help nature and the environment while you stay hydrated. If you are unsure about the water you may want to get a Lifestraw Water Filter.
Dress in layers as you will quickly get warm during the walks and when the sun is out, and remember that the weather can be pretty unpredictable. The temperature drops somewhat when the clouds block the sun.
If you found this page helpful, I would appreciate it if you would pin, share or tweet it on any social media platforms you use! Every little bit will help fund our travels and continue to bring great content to our site!
Planning a trip soon?  Comment below or send me an email. I can help you with more tips to save money or plan your trip.
PIN IT FOR LATER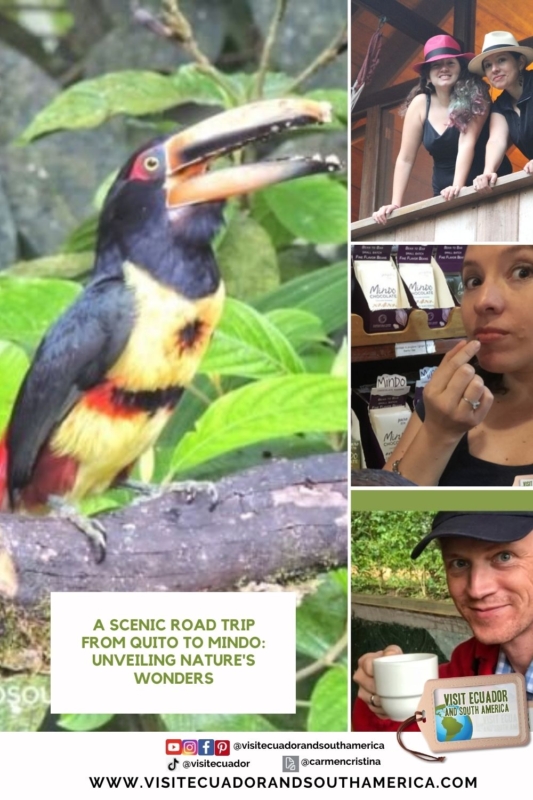 If you want more in-depth information and also a guide that you can bring along during your trip, I recommend the travel guide Lonely Planet Ecuador & the Galapagos Islands
.
This is an excellent source of information and tips, maps, and all you need if you plan on visiting Ecuador. I like the option of having a hard copy version where I can take notes and have them at hand.
Don't just dream it. Make it happen. Plan your South American trip with a local!
Take a look at this list of travel resources to plan your trip and travel in South America.
Daydreaming about your trip to South America? Order here your Free Ebook. I share with you some valuable tips & resources for a memorable trip!
I invite you to follow me on Facebook, Twitter, Pinterest, and Instagram. In addition, you can subscribe on YouTube.
You can also send an email to get help planning your trip: info(at) visitecuadorandsouthamerica(dot)com.
Save
Save
Save
Save
Save
Save
Save
Save
Save
Save
Save
Save
Save
Save
Save
Save