Ecuadorian food: llapingachos
Ecuadorian gastronomy is considered one of the best in Latin America, and it is filled with delicious dishes and varied ingredients. This is why we have created a series of blog posts highlighting Ecuador's best food and fruit.
If you love eating food and like tasting different food and learning about a country through its gastronomy, this blog post is for you.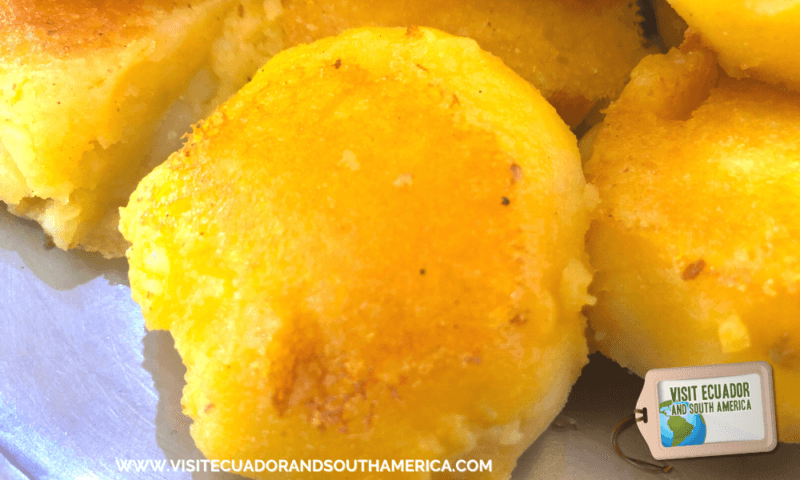 Today we want to share all about llapingachos, a delicious dish from the Sierra region or highlands of Ecuador.
If you are in South America, I would love to see your pictures.
What are llapingachos, and how are they eaten
Llapingachos  (yah-peen-GAH-chos) translate to Ecuadorian potato pancakes. It is a traditional Ecuadorian dish found in the Highlands of Ecuador, where potatoes are widely grown.
The ingredients for llapingachos are mashed potatoes and then seasoned with onions and stuffed with cheese.
For the full recipe, click here.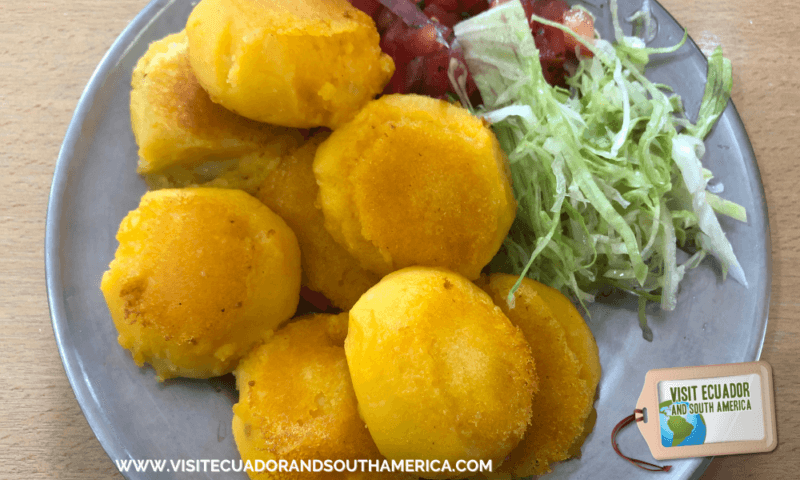 What it tastes like
Llapingachos are savory, crunchy outside, and have a soft filling sometimes with melted cheese.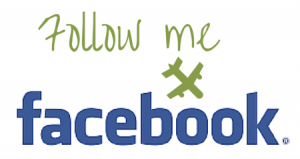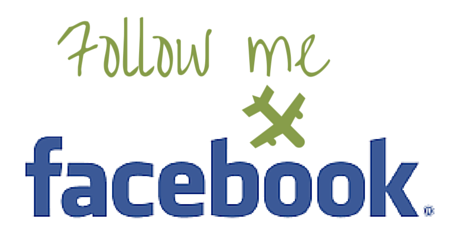 How and where to eat llapingachos
Llapingachos can be enjoyed any time, but they are mainly enjoyed as an appetizer with hot sauce and sliced onion salad or as part of the traditional dish known as fritada.
You can also buy them ready to eat at some restaurants or on carts along the street.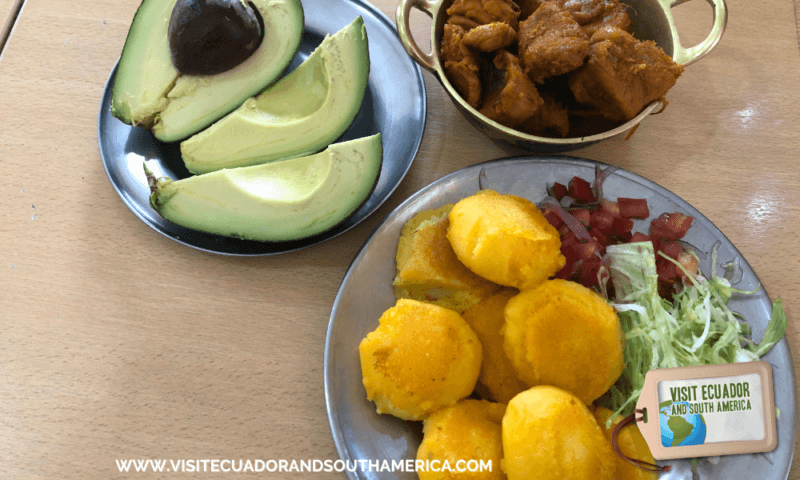 If you love enjoying food while you travel, other traditional dishes and snacks from the Sierra or highlands are mote, queso de hoja, bizcochos , and dulce de higos. 
Have you tasted llapingachos before?
Let us know here!
If you found this post inspiring and helpful, we would appreciate it if you would pin, share or tweet this page on any social media platforms you use!
Every little bit will help us fund our travels to continue bringing great content to our site.
PIN IT FOR LATER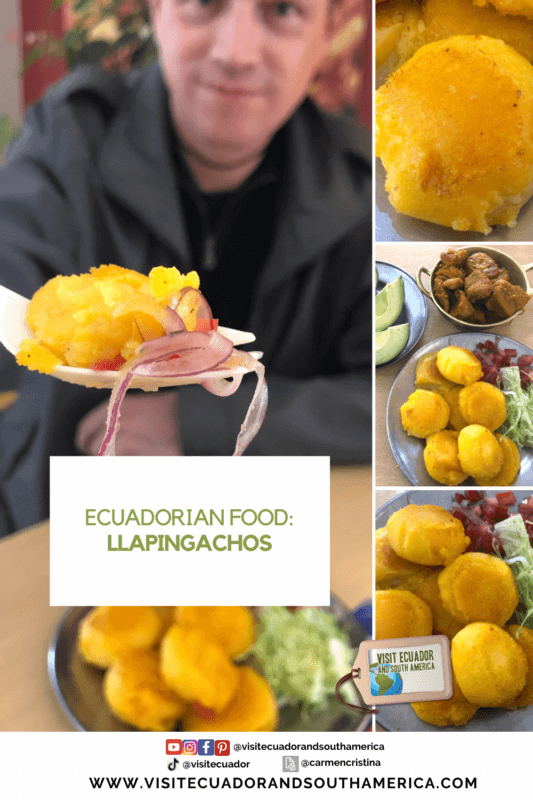 Want to Learn to make some Latin American dishes? Gran Cocina Latina: The Food of Latin America, This book comprises 500 well-written recipes from all Spanish-speaking countries in Latin America, providing great information and recipes for the exciting food you can prepare at home. At the same time, you plan your visit to South America.
Don't just dream it. Make it happen. Plan your South American trip with a local!
Take a look at this list of travel resources to plan your trip and travel in South America.
Daydreaming about your trip to South America? Order here your Free Ebook. I share with you some useful tips & resources for a memorable trip!
I invite you to follow me on Facebook, Twitter, Pinterest, and Instagram. In addition, you can subscribe on YouTube. You can also send me an email to get more information or help planning your trip: info(at) visitecuadorandsouthamerica(dot)com.