Reasons to visit the Pululahua Geobotanical Reserve in Quito
Whether you want to explore the area around the Middle of the Word Monument or you want to enjoy the day immersed in nature exploring the inside of a crater, this blog post is for you.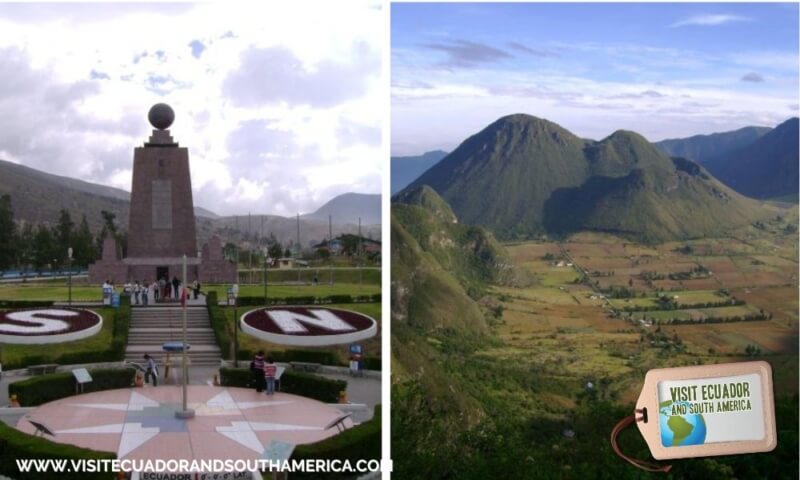 About Quito
Quito is a leading destination in South America and a vibrant capital city. Make sure to spend a couple of days exploring all the different activities that this city has to offer.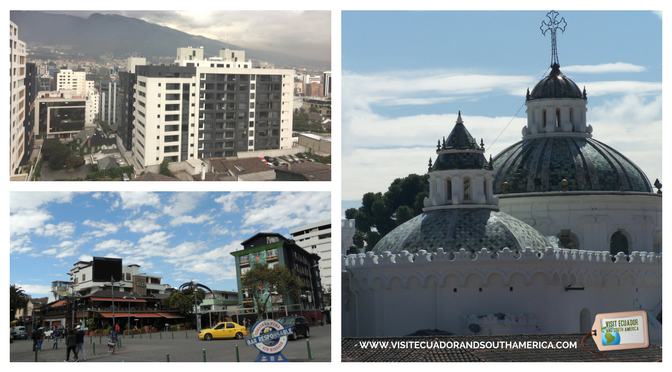 While you stroll down the magical streets of downtown Quito, admire the charm of plazas, churches, and museums. I would normally combine this tour with a visit to the monument of the Middle of the World.
About Pululahua Geobotanical Reserve
The Pululahua Geobotanical Reserve is located in Pichincha and is only a few minutes away from the Middle of the World Monument. If you are in downtown Quito, it is 30 km away so you may be able to visit all three places in a couple of days or maybe even one.
Pululahua Crater is a place to visit if you want to spend time outdoors and if you love nature in a unique place. Pululahua is the only crater in the world that's also actively farmed and one of the only two inhabited craters in the world filled with lush vegetation. The perfect place to unwind or do some outdoor activities.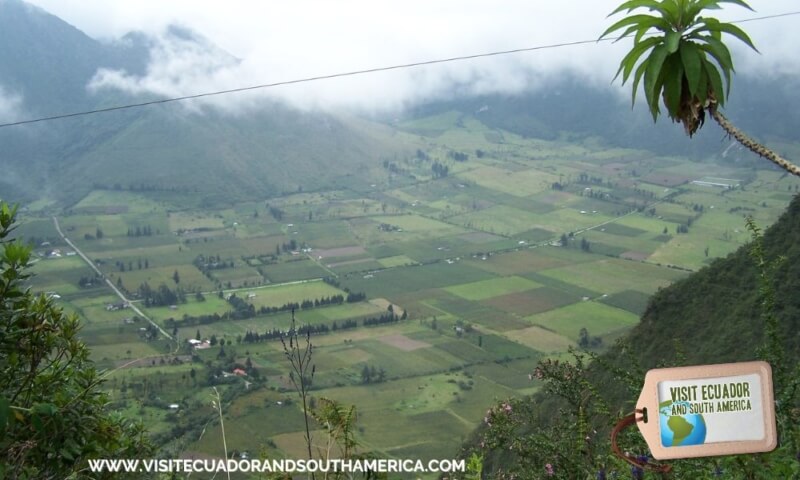 You can choose to admire the Reserve from the top, or you can venture inside it either hiking down or by car, either way, you will be amazed by the abundant flora and fauna you will find, and inside you will also find that there is a small settlement of approx. 40 families and places where you can enjoy different activities.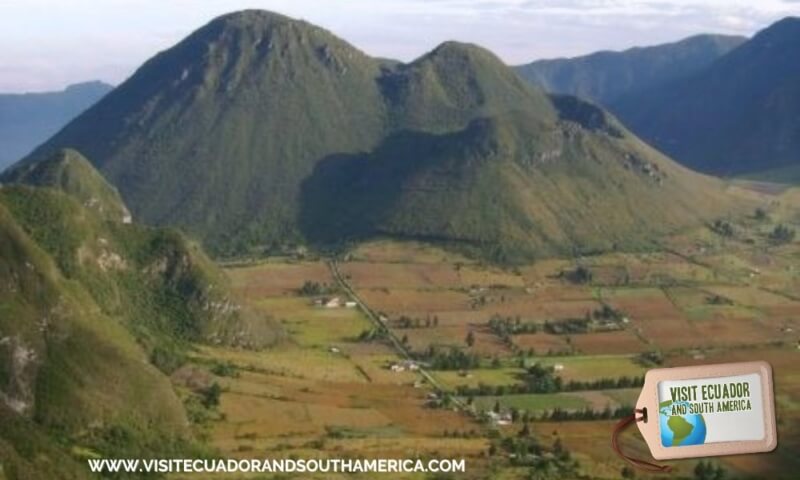 Getting there
By Bus
From Quito, take a bus at any of its stops on Avenida la Prensa and Avenida América, until you reach the Ofelia station. Here change to the Mitad del Mundo – Kartódromo feeder. Jump off at Mitad del Mundo, at this well-visited attraction, you will find pickups that will take you up to Ventanilla lookout, or into the crater community.
By Taxi
The drive out from Quito (modern Quito) will take about 30 mins and costs about $25-$30.
By Foot
You can choose to hike down to Pululahua Crater from the lookout point, although it is not an easy hike, it may be exactly what you are looking for. It is a steep road, with loose rocks that require sturdy shoes and a lot of energy.
By Car
You can start from Quito or the Middle of the World Monument. To get to both, take the Quito-Calacalí route and find the gas station in the area of Caspigasi, after the monument and you will see the signs pointing to the Ventanilla lookout and  El Crater Hotel.
Exploring the Geobotanical Reserve by car
If you have the option and want to explore the inside of the Crater, you can do so by car. You will find that there is a winding dirt road, that makes quite an exciting trip.
You will register at the entrance or visitor center. There is no entrance fee.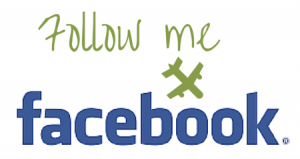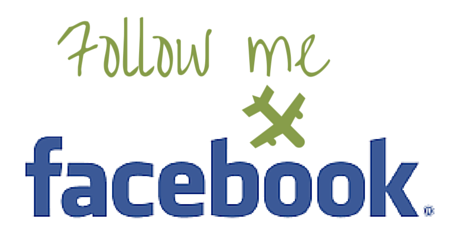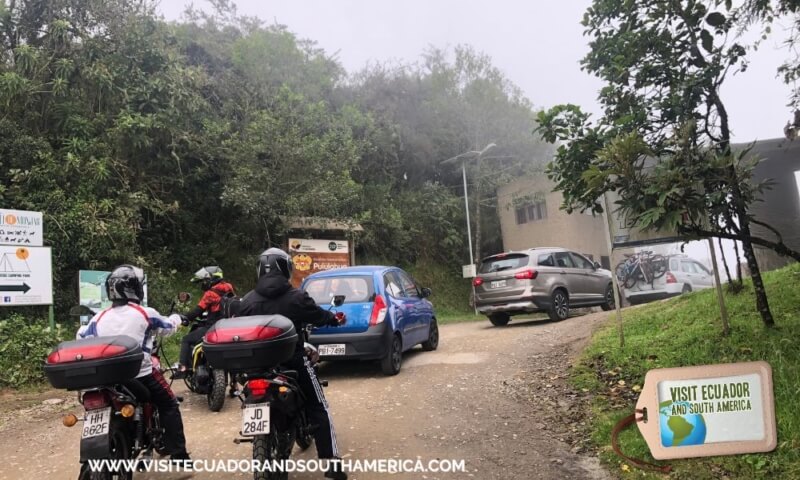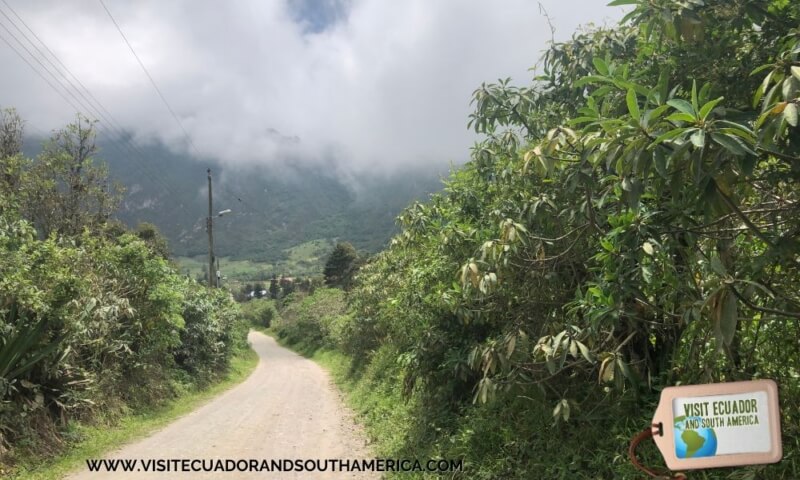 Reasons to visit
Horse riding, hiking, and bike riding
There are plenty of different ways to enjoy this incredible and unique place. from horse riding to hiking trails, there are many activities to enjoy inside the crater.
Mountain bike riding, horse riding, hiking, and camping are some of the most sought-after activities available for people visiting Pululahua.
Photography, taking in the fresh air and scenery
If you are like us, and you love picturesque places, make sure to get your camera ready, as Pululahua presents many great photo possibilities.
Camping
If what you want is to enjoy the night staring at the stars or inside your tent, there are also some places where you can camp. Make sure to do your research before arriving and renting the place ahead of time if so.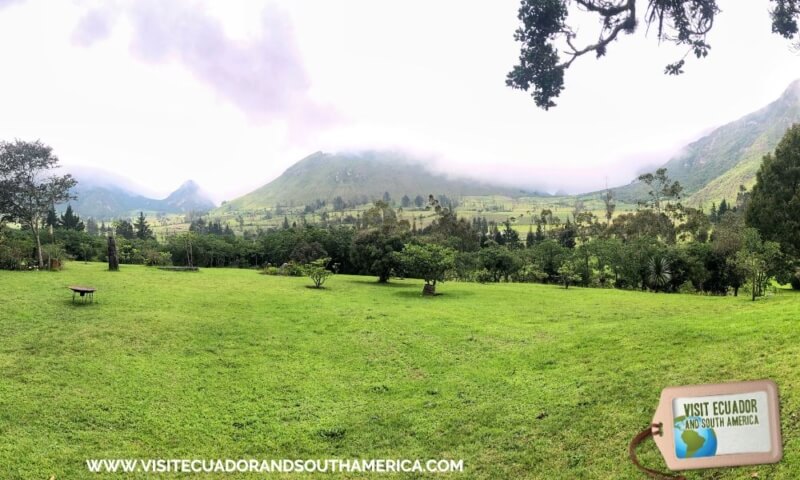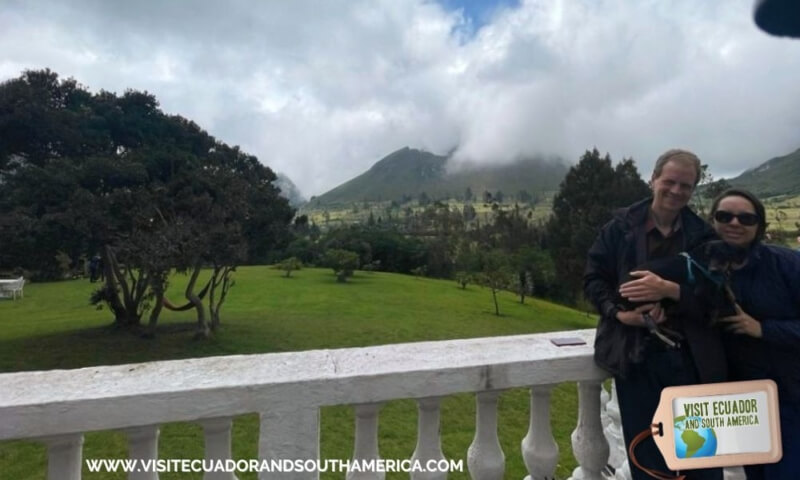 Enjoy lunch in beautiful surroundings
Another great way to enjoy the lush nature of the Crater is by enjoying some traditional food in some of the small restaurants inside the crater or visiting the Hosteria the Rolando Vera, which is inside a nice area perfect for hiking, camping, a stroll, and more.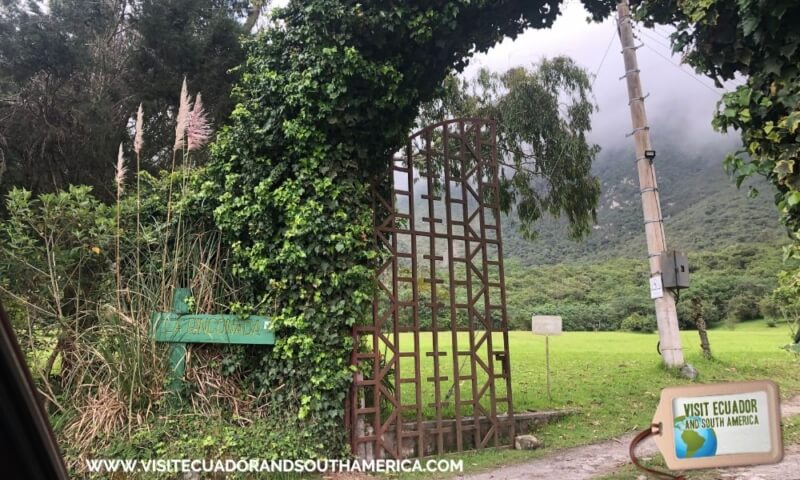 What and where to eat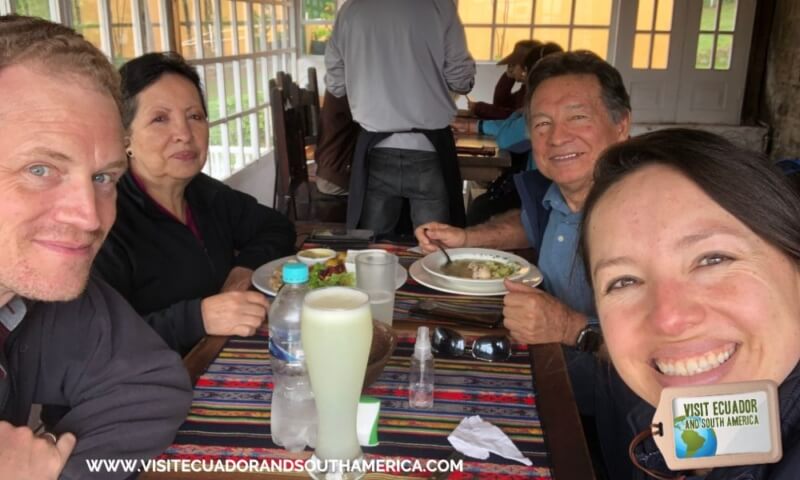 If you are looking for a place that is pet-friendly, surrounded by fields of grass and an incredible vista over the Pululahua crater, our recommendation is La Rinconada de Rolando Vera. Make sure to book ahead of time, especially if you are bringing your pet, as this is the only place you can visit in the Geobotanical Reserve that will allow you to bring your puppy. You will need to show your reservation at the entrance of the Reserve.
This hosteria has an area for camping, delicious traditional Ecuadorian food, and trekking or walking areas.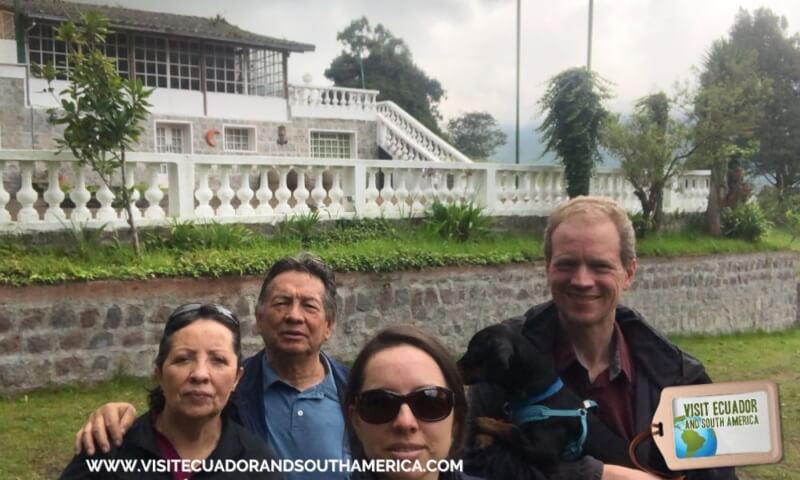 Conclusion
From hiking inside the crater to enjoying delicious food, there are several to visit the Pululahua Geobotanical Reserve. This calm and isolated place close to the city of Quito will allow you to get off the beaten path.
Book a tour
You can book a tour to enjoy more attractions in the same amount of time. It will ease communication barriers and avoid the hassles of planning and logistics in the city. Here are some of the tour options available for you.
Take a look at some activities you can enjoy in the city and surroundings while you are in Quito.
Why choose Quito to live, and study Spanish?
Where to stay
We often have friends, family, and also work-related visitors coming to Quito; together with my family, we have our top recommendations here:
Hacienda Jimenita is the place to escape to nature, relax and connect with history near Quito Airport. We tell you all about our visit to this enchanting hacienda and book your stay. 
Hotel Las Cuevas Terra Lodge to spend the perfect getaway in a cave hotel near Quito. You can read all about our unique experience here and book your stay. 
Hotel Finlandia has a great location in the modern part of Quito, near the main shopping centers and Parque La Carolina. It offers good food, fair prices, free Wi-Fi, and comfortable rooms and the staff is helpful and friendly.
Hotel Vieja Cuba This is a cozy small hotel with comfortable rooms and friendly and helpful staff. The hotel offers a fresh-made breakfast consisting of eggs, granola, toast, ham, cheese, yogurt, and tea or coffee. The location is also great, not far from Plaza Foch, within walking distance, you have one of the nicest areas for locals and tourists alike. Minutes away from shops, restaurants, pubs, bars, and more.
and if you want to go camping but without abandoning some comfort, you can go Glamping at Urkuwayku Organic Farm in Ilalo, it connects you with Nature and is located near Quito.
What to bring
To fully enjoy your stay:
Sunglasses, sunblock, and a hat; remember that the equatorial sun is intense since you will be outdoors for long periods.
Warm or wool clothes, because it can get cold, especially at night if it is rainy season. Dress in layers, the day may be sunny and then turn a bit chilly later in the afternoon.
Wear sturdy walking shoes. These are important, as the terrain is sandy and steep.
Bring binoculars to admire the wildlife in the reserve.
Bringing a reusable water bottle can help nature and the environment while you stay hydrated; there is bottled water in the kitchen.
Dress in layers as you will quickly get warm during the walks and when the sun is out, and remember that the weather can be pretty unpredictable. The temperature drops somewhat when the clouds block the sun.
If you enjoy the content, please consider liking, commenting, and subscribing. It's free, and it helps us.  Every little bit will help fund our travels and continue to bring great content to our site!
Planning a trip soon? Comment below or send me an email. I can help you plan your trip.
PIN IT FOR LATER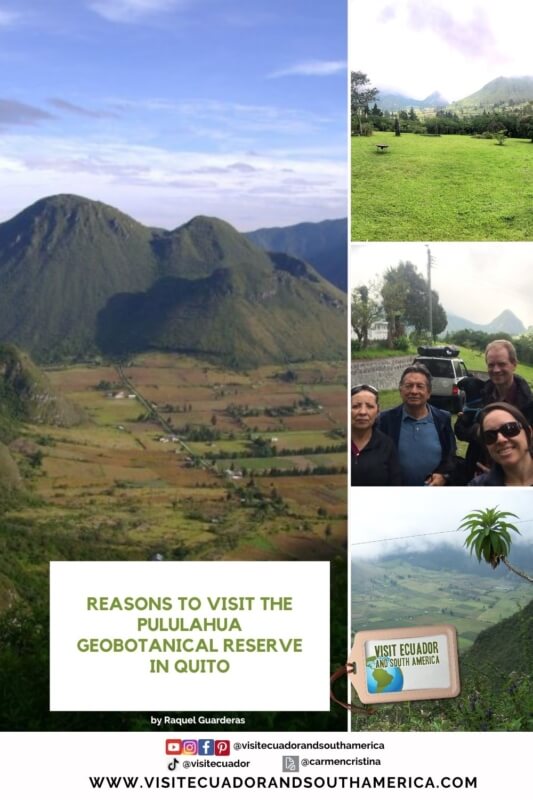 Don't just dream it. Make it happen. Plan your South American trip with a local!
Take a look at this list of travel resources to plan your trip and travel in South America. Are you daydreaming about your trip to South America? Order here your Free Ebook. I share some valuable tips & resources for a memorable trip! I invite you to follow me on Facebook, Twitter, Pinterest, and Instagram. Besides, you can subscribe on YouTube. You can also send an email to help plan your trip: info(at) visitecuadorandsouthamerica(dot)com.