Sachatamia, perfect spot for birdwatching surrounded by magnificent vistas!
Ecuador, with an area of 256 370 km2, is a country well known for its mega-diversity. The country has 1659 bird species according to birdlife.org and Sachatamia Lodge with over 320 species is an idyllic place to enjoy some of this diversity.
This private ecological reserve in an area of 120 ha. of lush cloud-rain forest near Quito is an ideal location to visit whether you are planning to have a day trip together with friends or a relaxing weekend with the family off the beaten track. The ecological reserve is located near the protected forest of Mindo, an area well known for its biodiversity in Ecuador.
Learn about the top things to do in Mindo by visiting Visit Ecuador and South America's article about Mindo.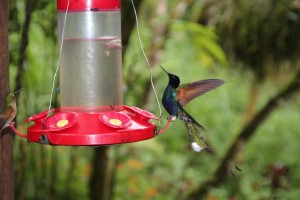 Book a room
Click here
to find the best rates and availability.
How to get there
– Rent a car if you would like to go at your own tempo, taking pictures and enjoying the landscape. It takes about 2 hours to get there.
– You can book a day tour with a tour operator, it is a full-day tour which would include other activities besides birdwatching.
– The most low-budget option is of course to take a local bus that will bring you directly to the middle of the town of Mindo.
or
About Sachatamia Lodge

Sachatamia
is aware of the importance that human impact has on ecosystems, and has made sustainable tourism a part of their core business.
Spend the night at Sachatamia Lodge, and you will enjoy a peaceful and charming lodge with well-furnished cabins. The feeders are strategically located, so that you will find yourself admiring a myriad of birds and especially hummingbirds, together with stunning settings anytime, a great option is to eat outdoors.
Here is a video to help you decide to visit this peaceful place, whether it is for a meal or to spend the night in this charming lodge.
Activities in Sachatamia Lodge:
This is of course a hotspot for birdwatching not only in the area but in Ecuador as well. In addition, it is also a perfect place to enjoy outdoor activities, such as zip-lining and hiking. There is a nice path down to a lake past the swimming pool, where you can take a break, take a good book and rest in comfortable chairs while you are inspired by the beautiful surroundings and magnificent birds coming so close, that you will think they are there in order to greet you.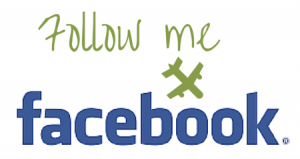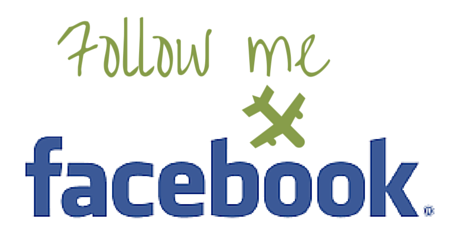 It is amazing to admire the wide variety of birds that kept showing along the way and the beauty of their colors made this a fantastic experience, not only for me but for my husband and my parents as well. They could not stop taking pictures and we were all just delighted by all the beauty mother nature had put together in this special place.
Some of the birds that you can spot in situ, include hummingbirds, toucans and barbets. Here are a few pictures for you to enjoy:
Activities in Mindo:
In addition, if you drive 15 minutes farther on down to Mindo, you can enjoy all the activities available there:
– Tubing
– Butterfly garden
– Bicycle riding
– Rafting
– Visit to waterfalls
Disclosure: I was the guest at Sachatamia Lodge, however, all opinions expressed here are entirely my own and based on my personal experience.
Have you been to Sachatamia Lodge? What was it that you enjoyed the most?
Go ahead and book a room here: Sachatamia Lodge
PIN IT FOR LATER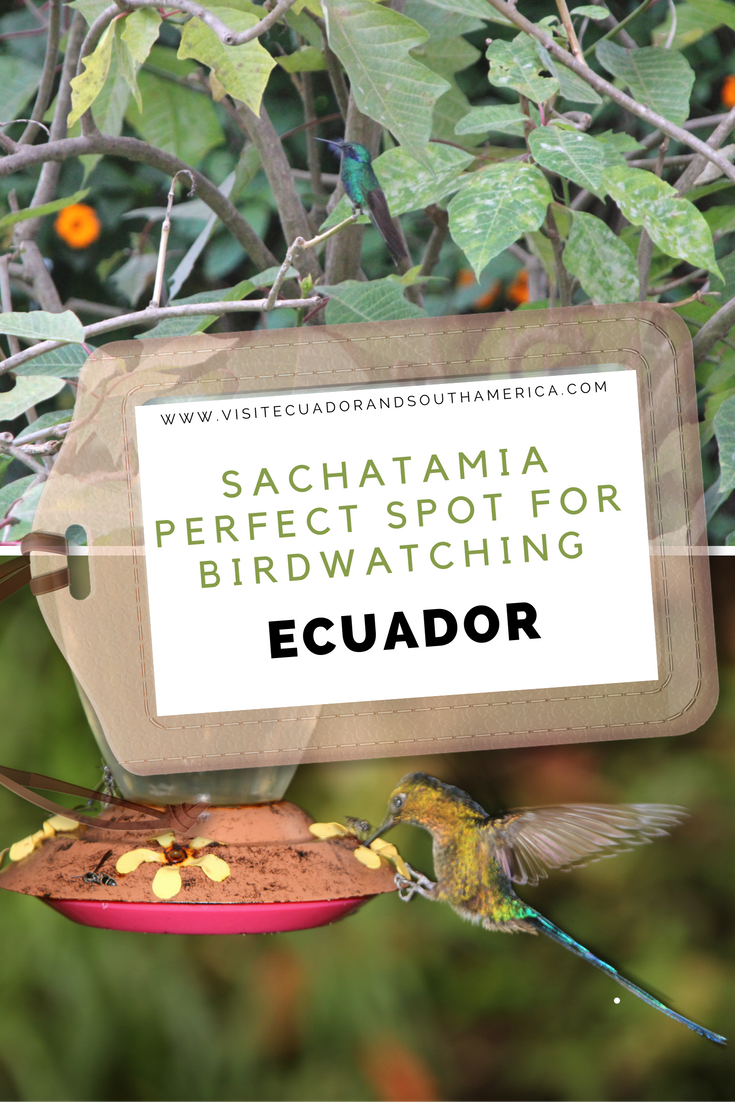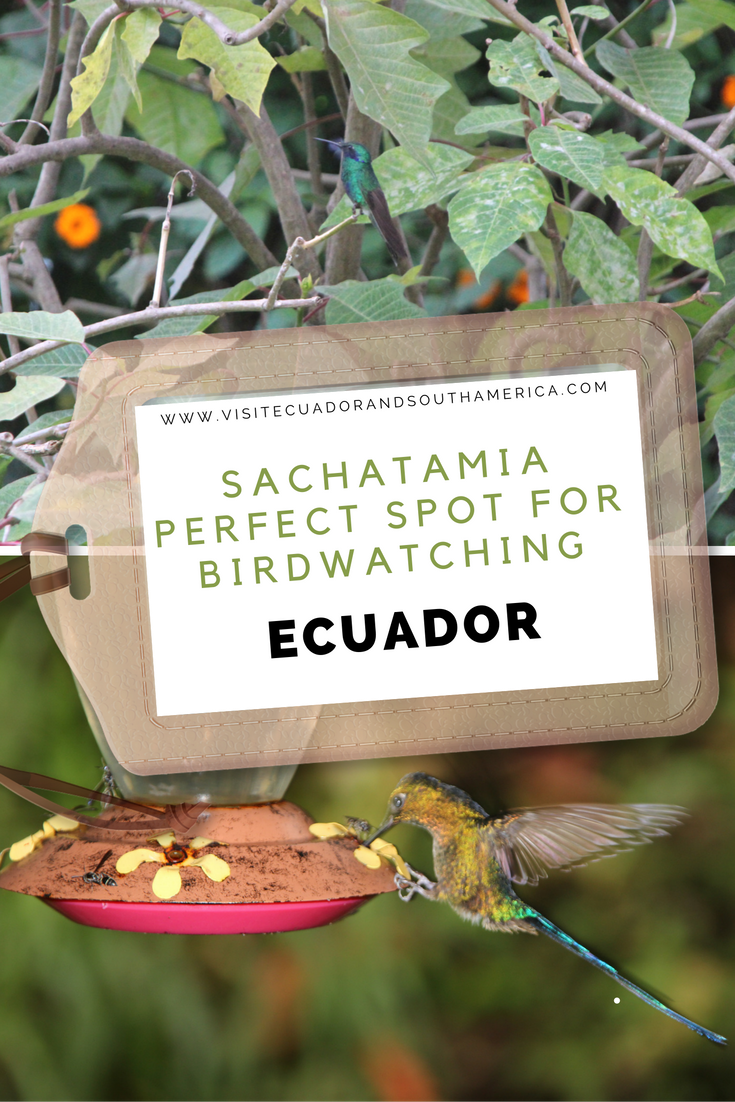 If you want more in-depth information and also a guide that you can bring along during your trip, I recommend the travel guide Lonely Planet Ecuador & the Galapagos Islands
.
It is a great source of information and tips, maps, and all you need if you plan on visiting Ecuador. I personally like the option of having a hard copy version where I can take notes and have them at hand.
Don´t just dream it, make it happen. Plan your South American trip with a local!
Take a look at this list of travel resources to plan your trip and travel in South America.
Daydreaming about your trip to South America? Order here your Free Ebook, I share with you some useful tips & resources for a memorable trip!
Finally, I would like to invite you to follow me on Facebook, Twitter, Pinterest, and Instagram. In addition, you can subscribe on YouTube.
Send me an email for help planning your trip: info(at) visitecuadorandsouthamerica(dot)com
Save
Save
Save
Save
Save
Save