Ecuadorian Street Food: pan de yuca
Ecuador is a small country with four different regions, and due to its location, it has a wealth of fruits and vegetables available. Therefore, eating is an essential part of the experience for many, and it has become a foodie destination.
To help you discover some of the country's known and unknown cuisine, we have written a series of blog posts, each for a different dish or street food option.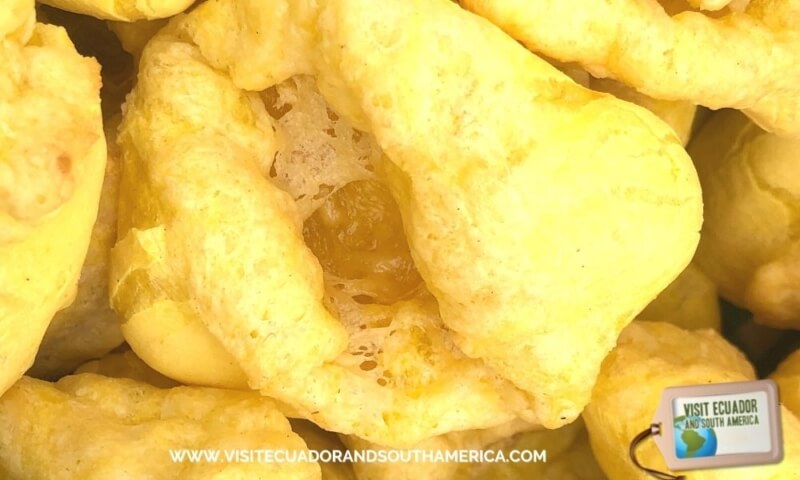 This article will share about pan de yuca or cassava cheese bread.
About pan de yuca
I have labeled pan de yuca as street food as nowadays you can quickly get it on the go or as dessert at a food court.
This traditional Ecuadorian bread is made with yuca flour or cassava/tapioca starch, a root vegetable, and cheese. When it's warm and fresh just out of the oven, you can have it as a snack.
You will find variations of these delicious bread in many Latin countries.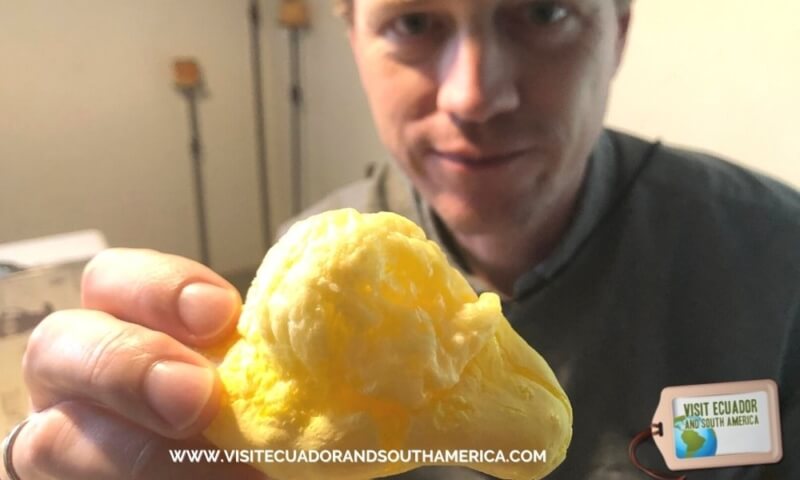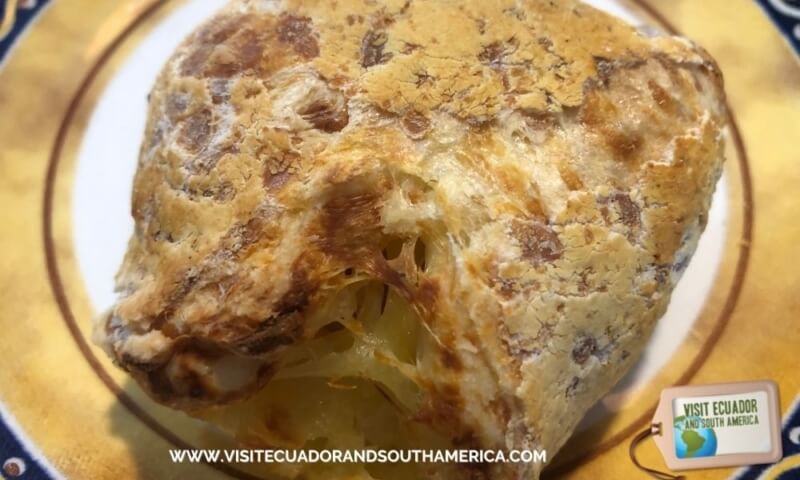 I would love to see your pictures if you are in South America.
If you have enjoyed learning and tasting pan de yuca, we think that you may also like to taste some delicious Ecuadorian empanadas.
How and where to eat cassava cheese bread
Yuca bread makes a delicious snack. It is perfect for breakfast and can also be enjoyed as a warm appetizer.
Pan de yuca is instead a popular street food in Ecuador, and in the last years, the number of stalls or vendors offering it fresh from the oven has increased. In addition to bakeries, stores, and coffee shops offering them, you can find them frozen at the supermarket, you can order them with a food delivery app like Uber Eats, and you can also find vendors offering cassava cheese bread on the highway or even along the beach on their bikes as you can see in the picture below.
We love pan de yuca in Ecuador. We usually stop into our favorite yogurt/yuca bread shop on the way to the beach and enjoy it with a nice glass of yogurt blended with some delicious Ecuadorian fruit.
I definitely recommend it.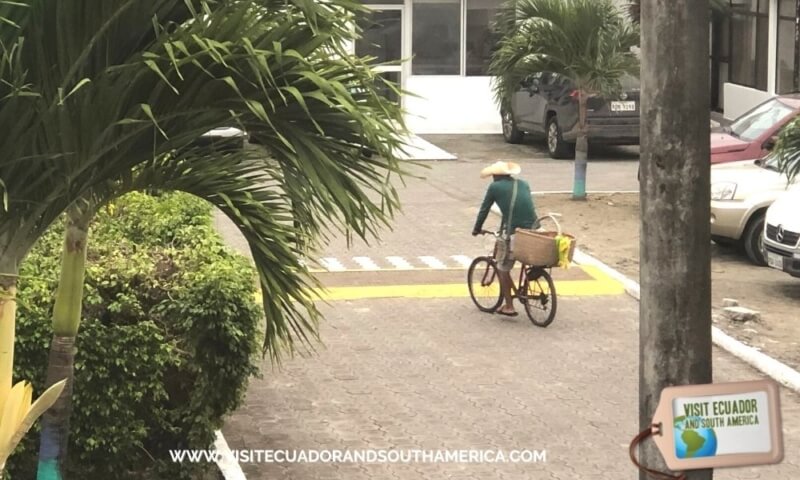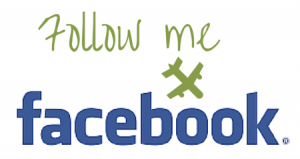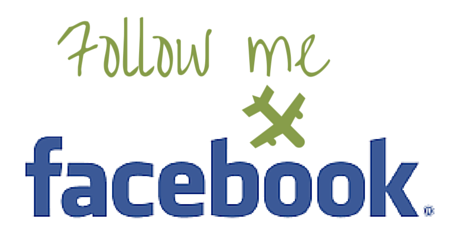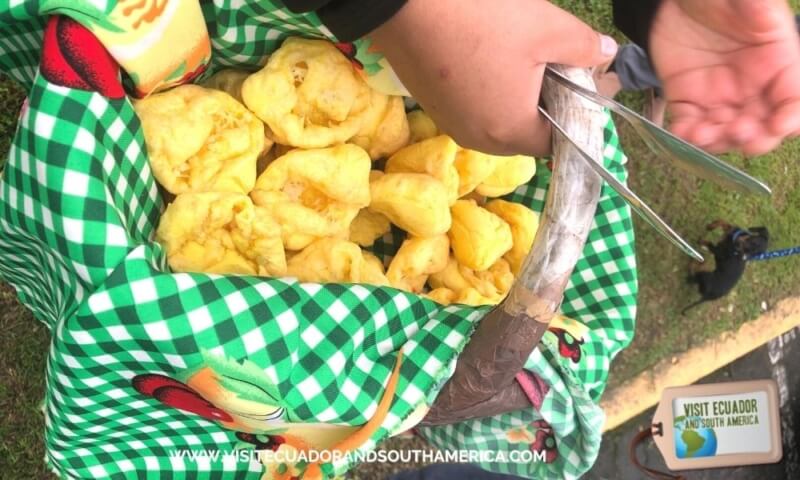 And if you are in South Florida, they just opened a store with some of the best pan de yuca in Ecuador, where you can enjoy it together with a nice glass of yogurt smoothie.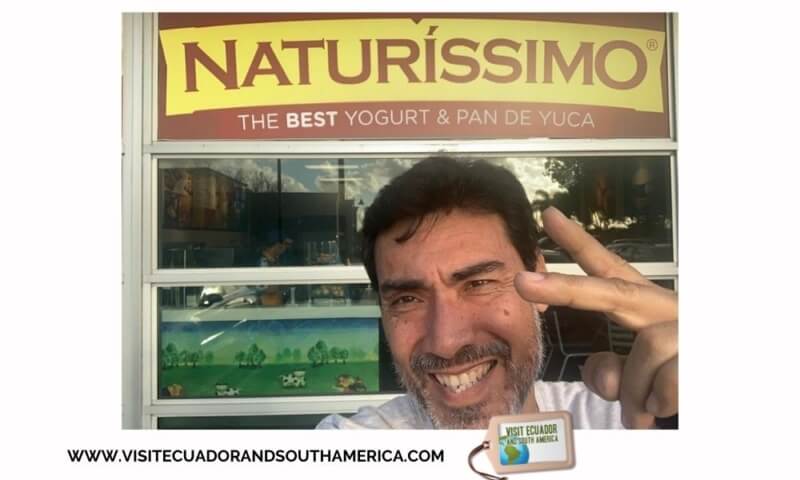 In Ecuador, pan de yuca is usually served with yogurt smoothies, and now you can also taste this delicious bread if you are in Miami, at Naturissimo.
If you would rather try to make this delicious bread at home, you can try a good recipe at home.
Crunchy outside and squishy on the inside, make sure to taste some cassava cheese bread while in Ecuador.
Some posts on this site contain affiliate links, meaning if you book or buy something through one of these links, I may earn a small commission at no extra cost to you!).
Have you tried pan de yuca?
Leave your comment below!
If you found this post inspiring and helpful, We would appreciate it if you would pin, share or tweet this page on any social media platforms you use!
Every little bit will help us fund our travels to continue bringing great content to our site.
PIN IT FOR LATER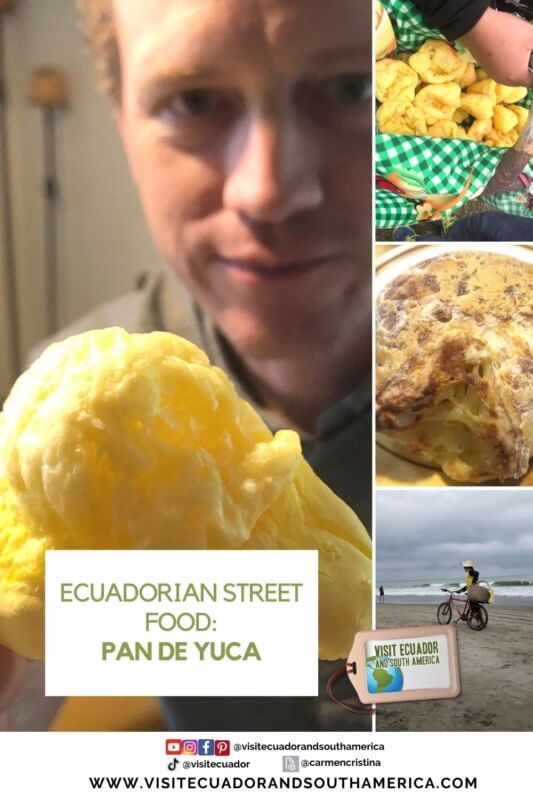 Want to Learn to make some of these dishes and many more? This book: Gran Cocina Latina: The Food of Latin America, comprises 500 well-written recipes from all Spanish-speaking countries in Latin America, providing great information and recipes of the exciting food you can prepare at home. At the same time, you plan your visit to South America.
Don´t just dream it. Make it happen. Plan your South American trip with a local!
Take a look at this list of travel resources to plan your trip and travel in South America.
Daydreaming about your trip to South America? I share with you some useful tips & resources for a memorable trip! Order here your Free Ebook.
I invite you to follow me on Facebook, Twitter, Pinterest, and Instagram. In addition, you can subscribe on YouTube. You can also send me an email to get more information or help planning your trip: info(at) visitecuadorandsouthamerica(dot)com.