Peruvian food: Aji de Gallina
What better way to explore Peru, than by tasting some of its delicious traditional food?
Whether you are planning a trip to Peru or you are just wondering about some of the traditional dishes in this South American country, there are some tempting dishes you can taste.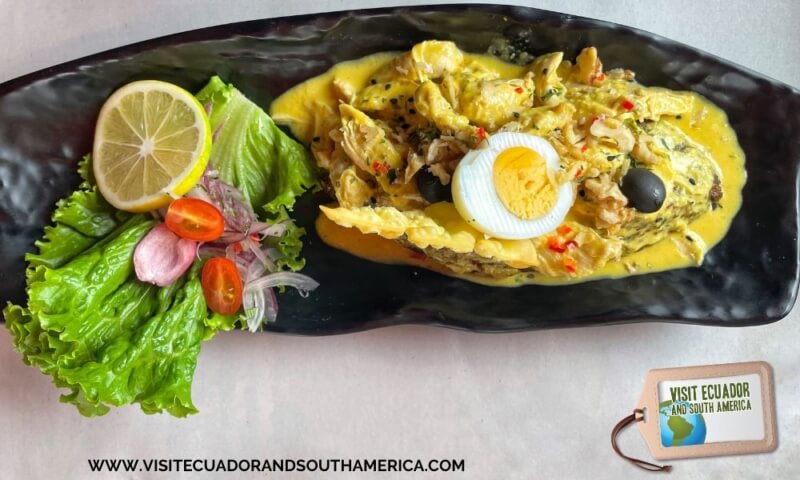 In this article, we want to discuss a tasty Peruvian dish, aji de gallina.
What is aji de gallina
This is a scrumptious traditional Peruvian dish, that is served mostly during lunch.
This dish can be traced back to the 16th century and the Spanish are credited with introducing it.
The goal at first was to use discarded potatoes and poultry in a dish, and the original recipe may have also been connected to a 14th century dessert called menjar blanc from Catalan cuisine.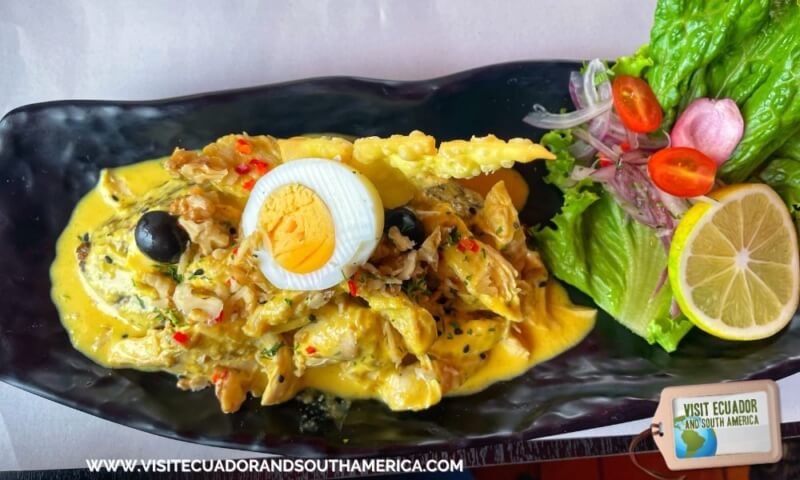 If you are in South America, I would love to see your pictures.
How its made
Aji de gallina is made with a flavorful creamy and a bit spicy pepper sauce to which cooked shredded chicken is added, it also has ají Camarillo, chili peppers, minced garlic, pecan nuts, parmesan, and bread crumbs. Once it is served, you will find that it comes with boiled potatoes, and hard-cooked eggs, and it is served with a few slices of boiled potatoes.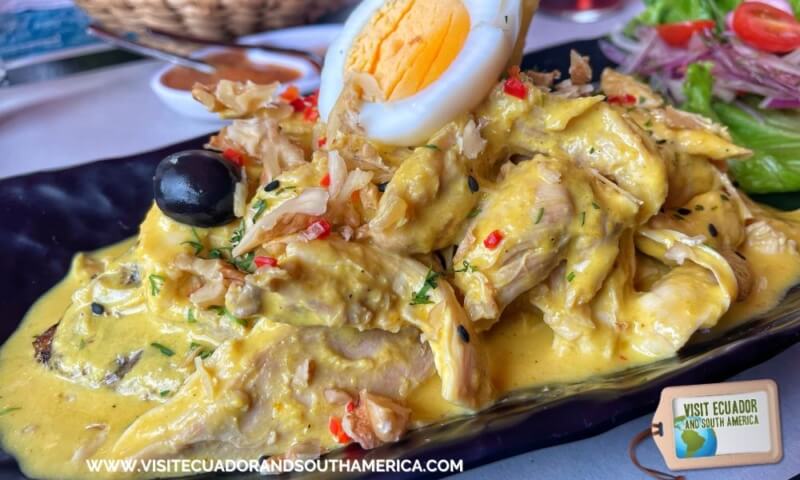 What it tastes like
This traditional Peruvian dish is savory and spicy, with a creamy texture. And I have to say, this is one of my personal favorite Peruvian dishes.
I love how perudelights.com has described this dish "Creamy, spicy, with the pungency of the Parmesan cheese and the delicate texture of the pecans"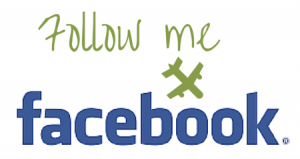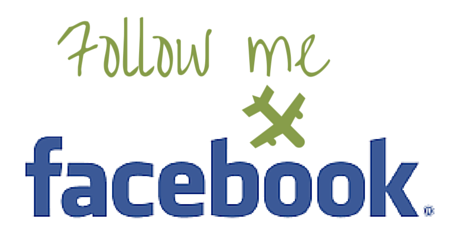 How and where to eat aji de gallina
Whether you visit one of the best restaurants in Lima,  or a restaurant offering Peruvian food in South America, the odds of finding aji de gallina on the menu are rather high. Together with causa, one of the popular appetizers in Peruvian gastronomy you will find two of the tastiest Peruvian dishes that will have you craving more delicious food from this South American country.
If you are in Quito, you will find a few good restaurants offering Peruvian food as well.
In Ibarra, Ecuador you can visit El Diablo es Puerco for their twist on this Peruvian recipe, which won't disappoint.
If what you want is to try to make this recipe at home, this sounds like a delicious recipe.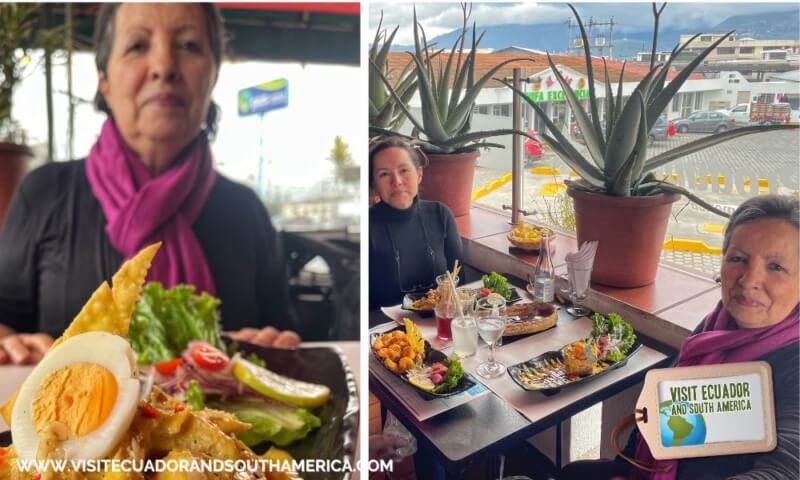 Other dishes you may want to taste while you visit Peru are the causa rellena, or causa acevichada, chicha morada, aji de gallina, papa a la huancaina, and for dessert order some suspiro limeno. 
Where to go
Here are insider tips on what to do in Lima, you can also visit Machu Picchu, enjoy some top hikes, go to Iquitos, the island of the Uros,  Taquile Island, and eat at the top restaurants in the gastronomical capital Lima. Or you may also enjoy a road trip from Machala to Tumbes. 
Some posts on this site contain affiliate links, meaning if you book or buy something through one of these links, I may earn a small commission (at no extra cost to you!).
Have you tried aji de gallina before? Leave your comment below!
If you found this post inspiring and helpful, We would appreciate it if you would pin, share or tweet this page on any social media platforms you use!
Every little bit will help us fund our travels to continue bringing great content to our site.
PIN IT FOR LATER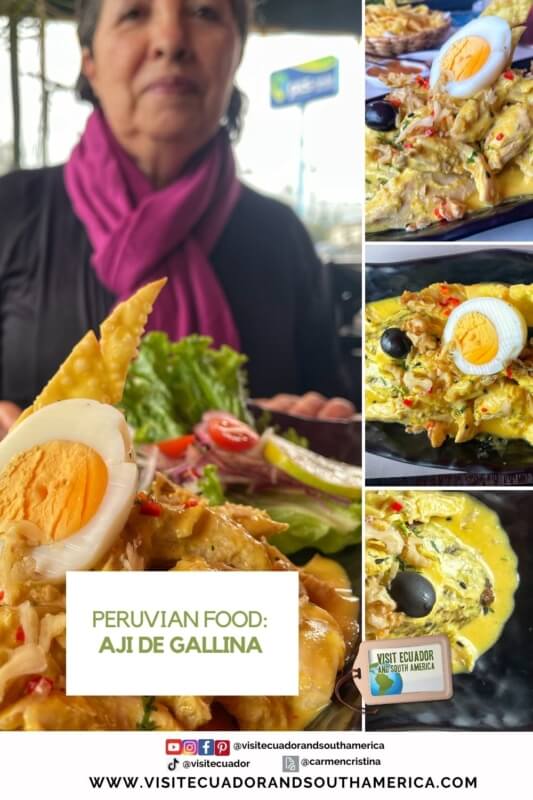 Want to Learn to make some of these dishes and many more? Gran Cocina Latina: The Food of Latin America, This book comprises 500 well-written recipes from all Spanish-speaking countries in Latin America, providing great information and recipes of the exciting food you can prepare at home. At the same time, you plan your visit to South America.
Don´t just dream it. Make it happen. Plan your South American trip with a local!
Take a look at this list of travel resources to plan your trip and travel in South America.
Daydreaming about your trip to South America? I share with you some useful tips & resources for a memorable trip! Order here your Free Ebook.
I invite you to follow me on Facebook, Twitter, Pinterest, and Instagram. In addition, you can subscribe on YouTube. You can also send me an email to get more information or help planning your trip: info(at) visitecuadorandsouthamerica(dot)com.