An exciting visit to Taquile Island in Peru.
By guest blogger: Carmen Tobar Subía de Carpio
About Titicaca
Titicaca is renowned for its deep blue beauty, and showcases Quechua customs and splendid views.
The best way to explore Titicaca is island hopping, a visit to Peru´s folklore capital Puno and to the floating islands of the Uros are mandatory. Make sure to add Taquile island, declared a UNESCO Heritage Site due to the premium quality fabrics.
Taquile has some archeological remains of the Pukara culture as well as sacred and ceremonial sites from the Tiawanakus, Kollas the Inkas. Farming, textile production and fishing are their main daily activities. You can also stay for a few days in Taquile if you take a longer tour, which includes sleeping in the houses of the local families.
What to do
I just learned about this great place to book tours. I could almost kick myself for not having found it before. It is simple, it is reliable, and when traveling sometimes we want to avoid the stress of the planning and logistics, and get a guide to teach you about the place you are visiting. Here are some tours you can book to visit Taquile.
If you are in South America I would love to see your pictures.
How to get there:
After visiting the islands of Puno, we took our boat again to travel about one hour to the Island of Taquile in Peru. You need to start your trip from Puno, so here are some great options of places to stay in Puno.
Lately I have grown fonder of AirBnB. I have written a full review, so  find out What I love about AirBnB as a guest and as a host plus some good tips. Register in my link to get extra credit and find some great accommodation!
So, the journey to this impressive island, begins here:
In this island we were very lucky to attend the local festivity of San Isidro Labrador (the farmer) held on May 15 where they dance the Machutusok which uses seeds motion to resemble what will happen in the following farming season. There was also a local wedding party being held by one of the families.
The textile production is very important and each design has a meaning which relates to their daily work and traditional activities. The hats used by the men of the community have different significance. Also the clothing and coloring of each garment has a ranking explanation. The red scarf is a symbol of authority. These textiles are dyed with local plants for their natural colours.
What and where to eat
Here you will find a Community Restaurant with a basic lunch which includes a very good soup made with Quinoa and vegetables and Trout freshly caught in the lake and prepared for you.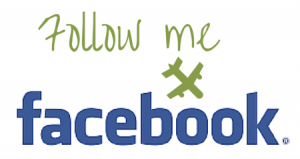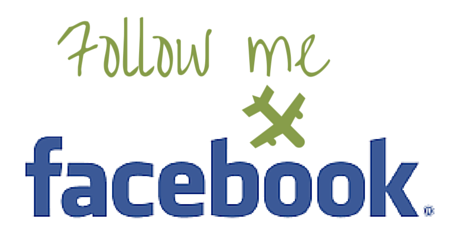 These dishes are served by the local people dressed with their traditional attire.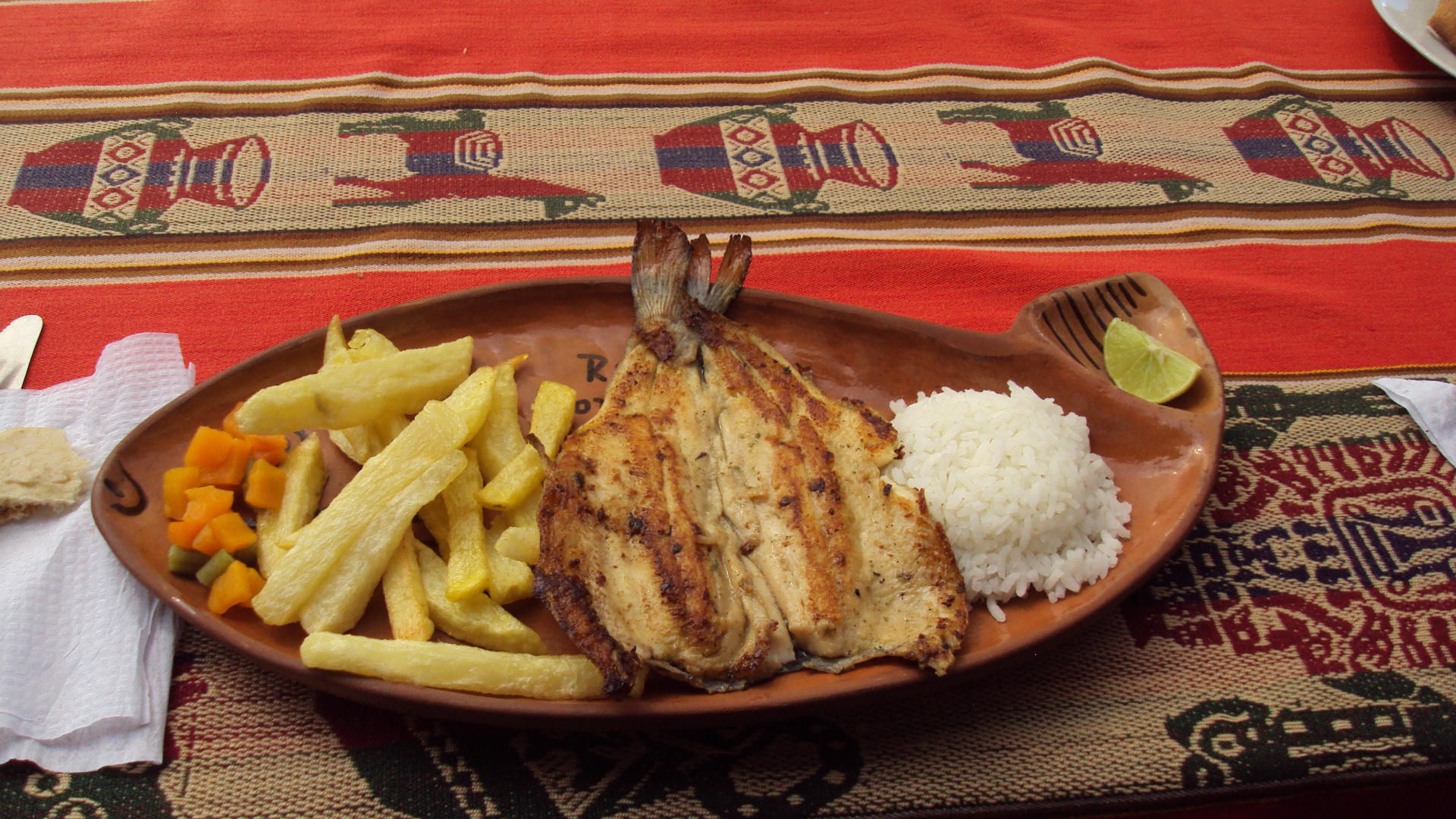 Doesn´t this sound like a very unique place to be?
What to eat
Other dishes you may want to taste while you visit Peru are the causa rellena, or causa acevichada, chicha morada, aji de gallina, papa a la huancaina, and for dessert order some suspiro limeno. 
Where to go
Here are insider tips on what to do in Lima, you can also visit Machu Picchu, enjoy some top hikes, go to Iquitos, the island of the Uros,  Taquile Island, and eat at the top restaurants in the gastronomical capital Lima. Or you may also enjoy a road trip from Machala to Tumbes. 
PIN IT FOR LATER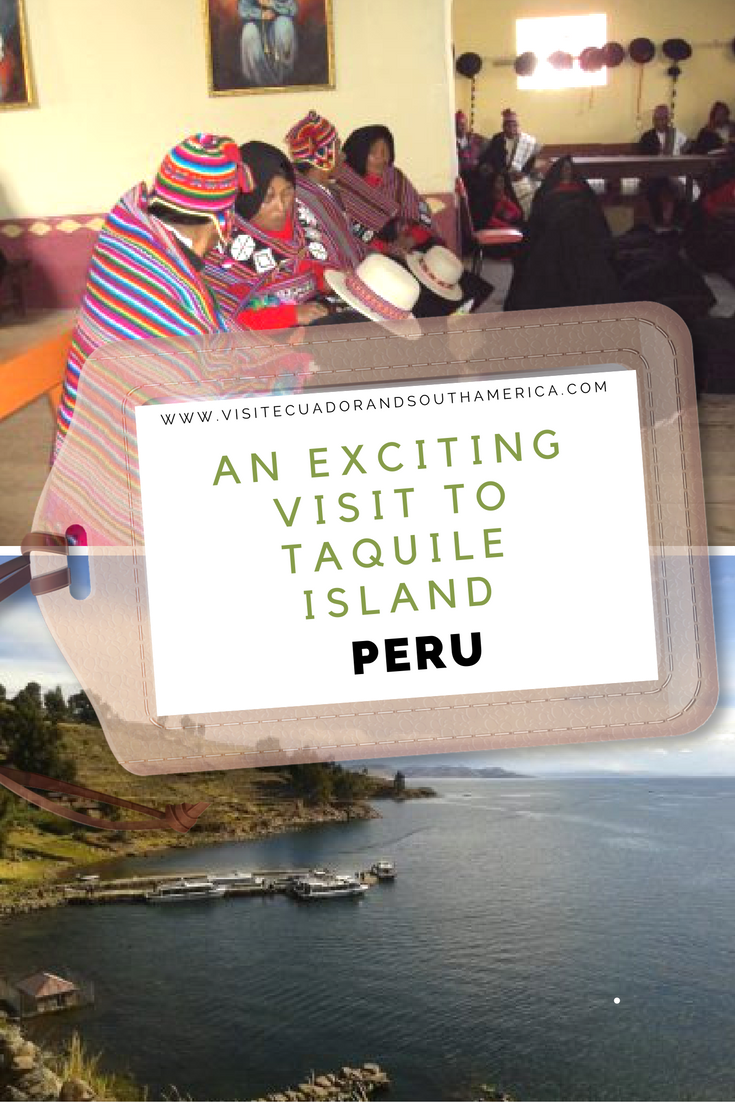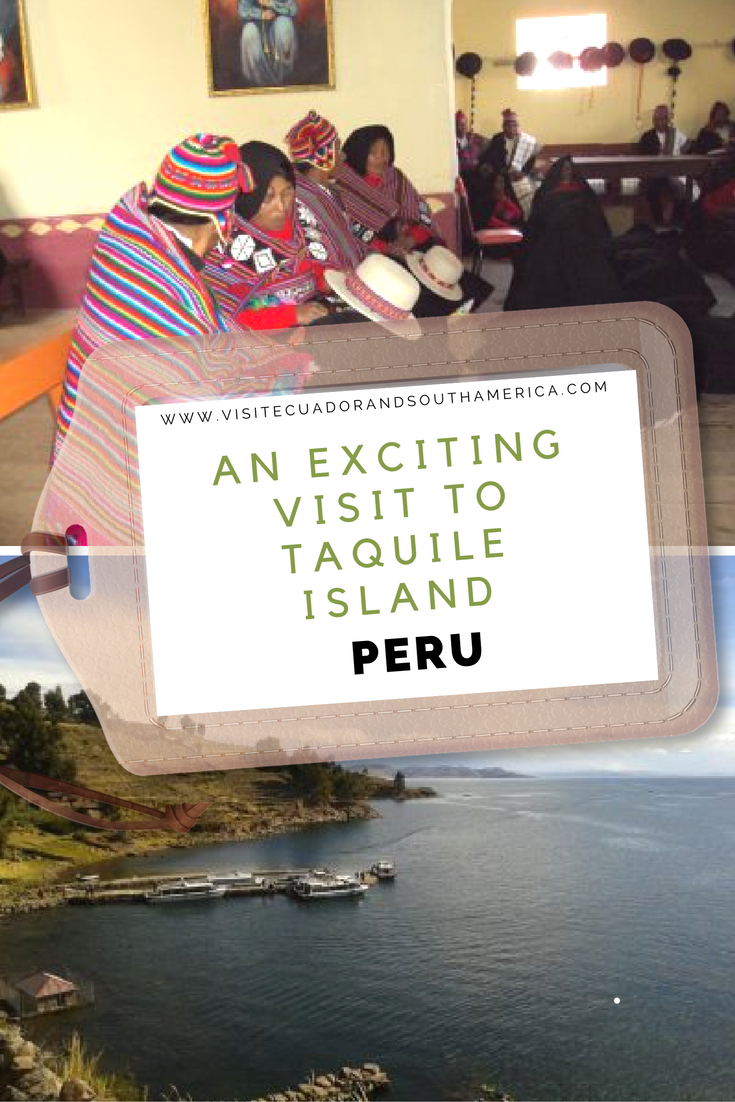 If you are like me, you will probably want to know even more about Taquile and all places to visit in Peru. I highly recommend taking a look at the Lonely Planet Peru travel guide for more information.

Don´t just dream it, make it happen. Plan your South American trip with a local!
Take a look at this list of travel resources to plan your trip and travel in South America.
Day dreaming about your trip to South America? Order here your Free Ebook, I share with you some useful tips & resources for a memorable trip!
Finally, I would like to invite you to follow me on Facebook, Twitter, Pinterest and Instagram. In addition, you can subscribe on YouTube.
Send me an email for help planning your trip: info(at) visitecuadorandsouthamerica(dot)com
Save
Save
Save
Save