Machu Picchu, the most impressive legacy of the Inca empire.
Most world travelers have included Machu Picchu in their bucket list. For me, this was not only about visiting an impressive site, but also about learning more about the history of the largest empire in pre-Columbian America.
Now
I just found out about this great place to book tours. I could almost kick myself for not having found it before. It is simple, and when traveling it is a good idea to know you have a professional guide that will help you and show you around. Here is the link.
This archeological site that dates back to 1450, to the time of the Inca empire, is located in the heart of the Andes cordillera in the Cusco Region of Peru. This ancient Inca city is not only a UNESCO world heritage site, it is also one of the 7 wonders of the world. The intricate terracing and the positioning of every building show the importance of this place as a ceremonial site.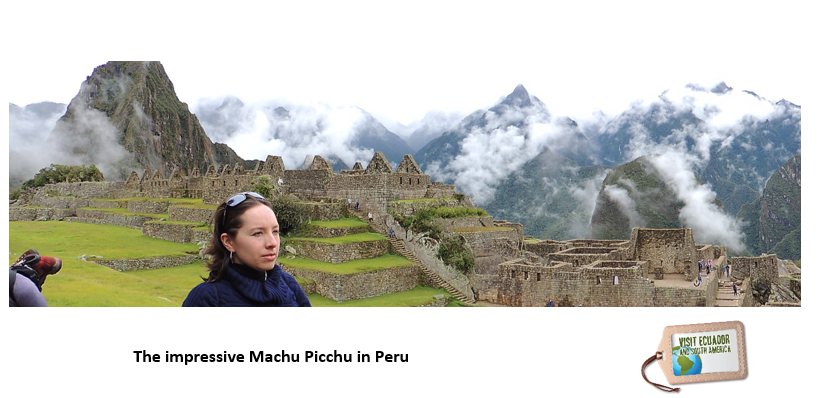 Where to sleep?
Staying in Cusco at least one day is highly recommended in order to acclimate before taking an early bus to the train station at Ollantaytambo.  Our journey started in Cusco which is a small charming city, here are some great options of places to stay in Cusco. 
Another great option is to rent homes from local hosts via AirBnb. In addition to renting local unique accommodation, feeling more at home, you can get $38 off your first adventure if you join for free here before November.
From there we took the early train to Aguas Calientes. This is a small town known for  journey begins on board a bus, along a winding road that will take you to the closest town and then to up to the entrance to Machu Picchu.
What to do
Booking a tour to Machu Picchu will make it a much relaxing and memorable experience. It will ease communication barriers and avoid the hassles of planning and logistics.  You can go ahead and choose from these tours.
Machu Picchu works as a travel solo destination, as well as a family trip. In my case, we went all 7 members of the family together! Of course, due to varied tempos and interests in our large group we decided book a guide as well as to make all arrangements regarding transportation with a travel agency prior our departure. (Read more about Machu Picchu)

Share your pictures with our community, tag #VisitSAmerica
The archeological site
I was very impressed by the organization at the entrance of the site,  it is very well-marked and they have a good system with lines where you wait until they have checked carefully your id. It also possible to have them stamp on your passport that you had been to Machu Picchu!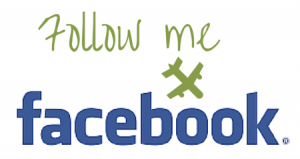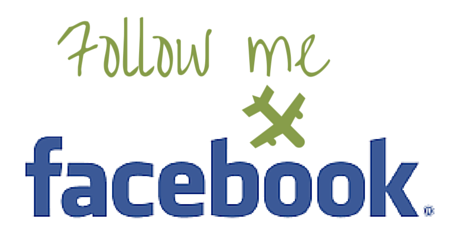 Best time to travel to Machu Picchu

The site is open year-round, so what you need to consider is that from October to April it will be raining quite often. In fact we went there in January and the day started with rain and fog. So we had to get ponchos, had with us umbrellas and what was not planned was how to protect our camera as we wanted to get the best pictures and at the same time avoid it getting  wet.  
So
, word of advice, if you have a SLR camera with you to any trip where it might rain, get a   Professional Rain Cover for Large DSLR Cameras otherwise avoid using it or you risk it getting damaged.

What to bring:
In addition to rain gear, bring something to drink and sunscreen. Remember the sun is stronger around the equator.
The hike

The day began with some rain and fog.  We just made sure to have enough layers of clothing and to buy some rain ponchos or bring them with you before the hike. Nothing was going to stop us from visiting the best legacy from the Inca empire, not even lousy weather.
Once you enter the site you get mesmerized and start thinking of the amount of work and all the history that lies behind this place. Machu Picchu gives testimony of what the Incas had achieved during their rule.
We decided to book a guide, being that we were a group and it was better to follow him. He took us through many of the main areas in the site,  all of them showing the stunning work in gray granite by the Incas.  Inclusing great carved giant walls, terraces system, irrigation canals and agricultural terraces 

More about the hike…
After a couple of hours the rain ceased and the colors became brighter. At this time we reached a vantage point with a cloud free view of this stunning architectural legacy.  
You get a complete perspective of what this ancient culture managed to do in architecture, civil engineering and astrology.
In addition, Incas are well-known for their special terrace agriculture system. This is a subject that I got to study at school and read about later on.  Once I visited Machu Picchu and the Sacred Valley I really got a better understanding of the work Incas had done.  This is for sure one of the most memorable trips of a lifetime!

Find some really great additional tips for your trip to Machu Picchu.
In sum, this is one of the places you should see when you are in South America. I know, you have read this before. I will just have to say it again and hope that you have a great time!
Have you added it to your bucket list? or if you have been there, what was it that impressed you the most during your visit?
PIN IT FOR LATER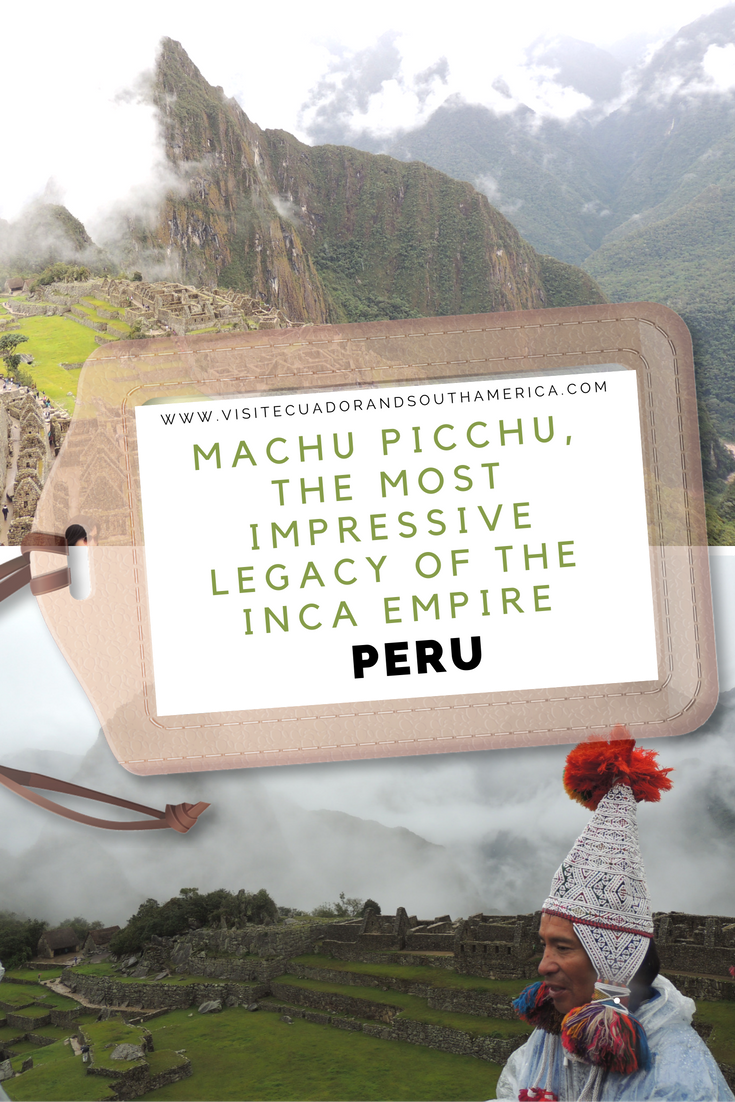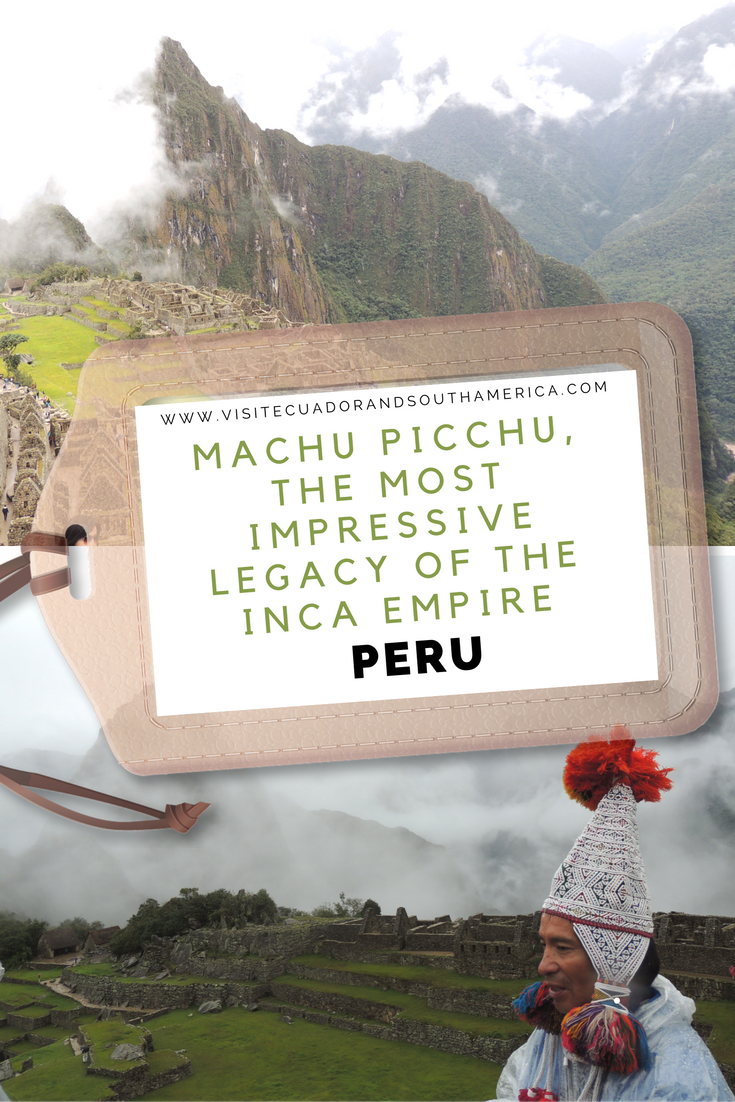 If you are like me, you will probably want to know even more about all places to visit and enjoy the delicious gastronomy of Peru, and have the option of bringing it with you to your trip. So, I highly recommend taking a look at the travel guide Lonely Planet Peru for more information, tips and inspiration!
Don´t just dream it, make it happen. Plan your South American trip with a local!
Take a look at this list of travel resources to plan your trip and travel in South America.
Day dreaming about your trip to South America? Order here your Free Ebook, I share with you some useful tips & resources for a memorable trip!
Finally, I would like to invite you to follow me on Facebook, Twitter, Pinterest and Instagram. In addition, you can subscribe on YouTube.
Send an email for help planning your trip: info(at) visitecuadorandsouthamerica(dot)com
Save
Save
Save
Save
Save
Save
Save
Save
Save
Save
Save