A day in Guayaquil: Things to do in this vibrant port city
The city of Guayaquil located in the Coastal region of the country is not only the largest city in Ecuador, but also its main port. Furthermore, the city has been a very important city for business due to its location.  In addition,  since 1990's, the municipality began a project of refurbishment where main areas or attractions were improved, the city was cleaned and became much safer than before.
It is important to note that 80 per cent of the imports in the country take place in this city with approx. 3′ million inhabitants.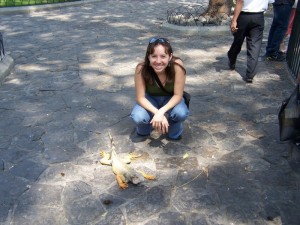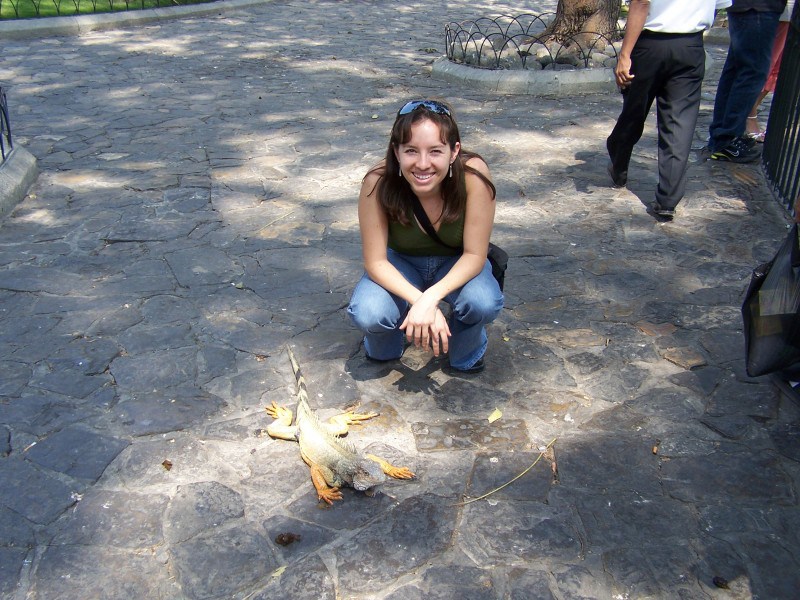 How to get there:
You can get to Guayaquil from most big cities by bus, which is cheaper.  But, due to the weather, distances and safety in this region, I would suggest that you book a flight. The "Simon Bolivar International Airport" is just 10 minutes north of the city centre. If you arrive by bus during the day you can easily walk to the city or if it is already dark take a safe taxi.
Book a tour
Booking a tour will ease communication barriers, allow you to gain inside knowledge and avoid the hassles of planning and driving in and to a busy city like Guayaquil. These are some great tour options in Guayaquil.
If you are in Guayaquil I would love to see your pictures.
Transportation in the city of Guayaquil

The best and safest means of transportation in the city, are taxis.  You should always take them from your hotel or the malls and make sure they are safe taxis.
Some areas can be a bit dangerous, so please take care of your camera and other valuables and avoid going out at night alone.
Plan a full day to visit this city. It will allow you to see the main touristic attractions in the city:
Main Attractions to learn about the history and traditions of Guayaquil in a day!
Parque Histórico Guayaquil
This is a place that combines flora & fauna with the history of the city. There are three areas or zones:
– Endangered Wildlife Zone, with mammals and 45 species of birds
– Urban Architectural Zone showing architecture from the 20th century in Guayaquil
-An area showcasing local traditions, where you can learn about local products and all crops that can be found in the Coastal region.
House from the 20th century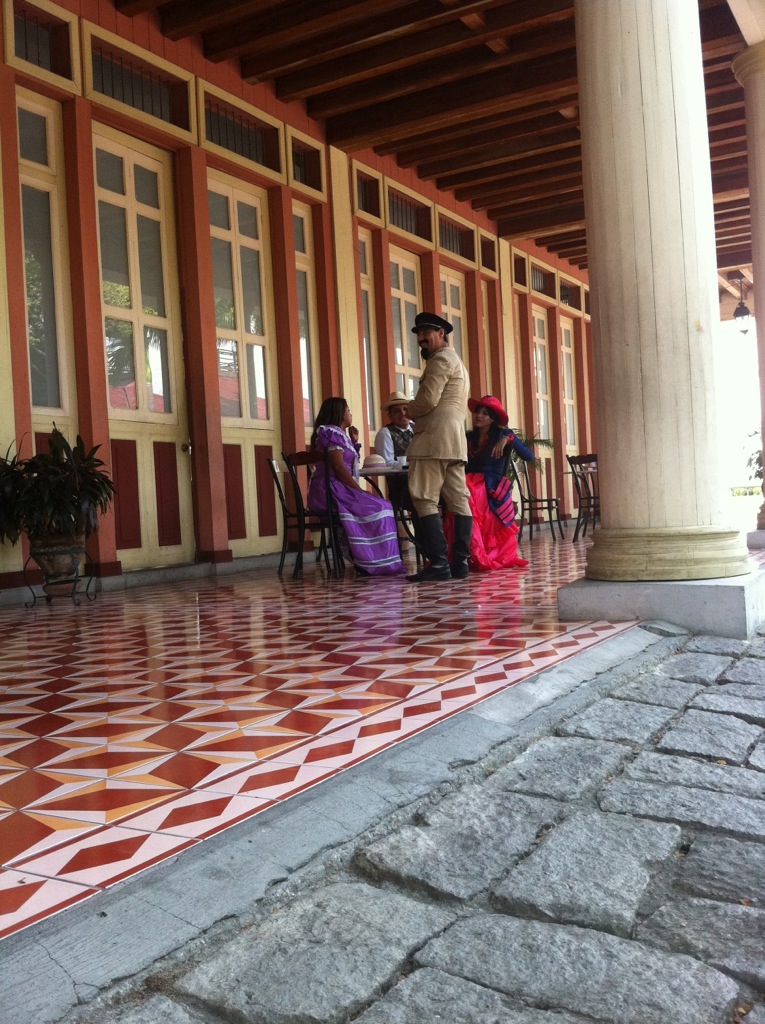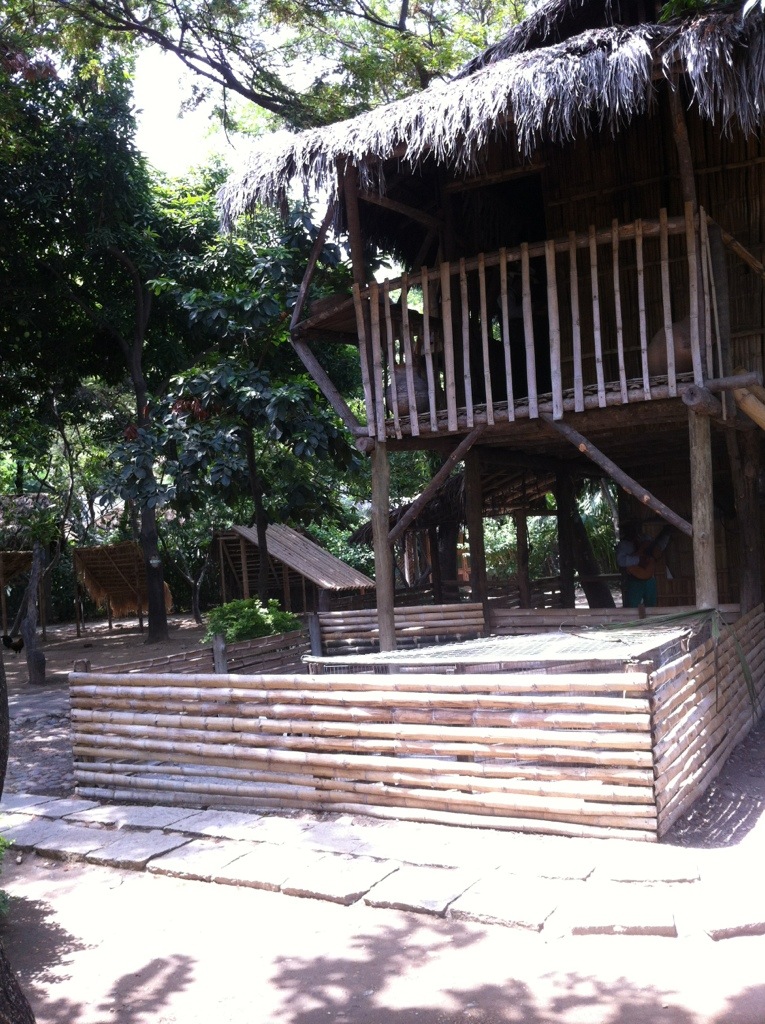 Las Peñas
A visit to Las Peñas is mandatory if you are in this port city.  The wooden houses and cobblestoned streets will take you back to colonial times.
Another important attraction is Santa Ana hill, an area refurbished in what was the city's founding suburb in 1534.  A walk up-hill, 400+ steps will reward you with this magnificent view!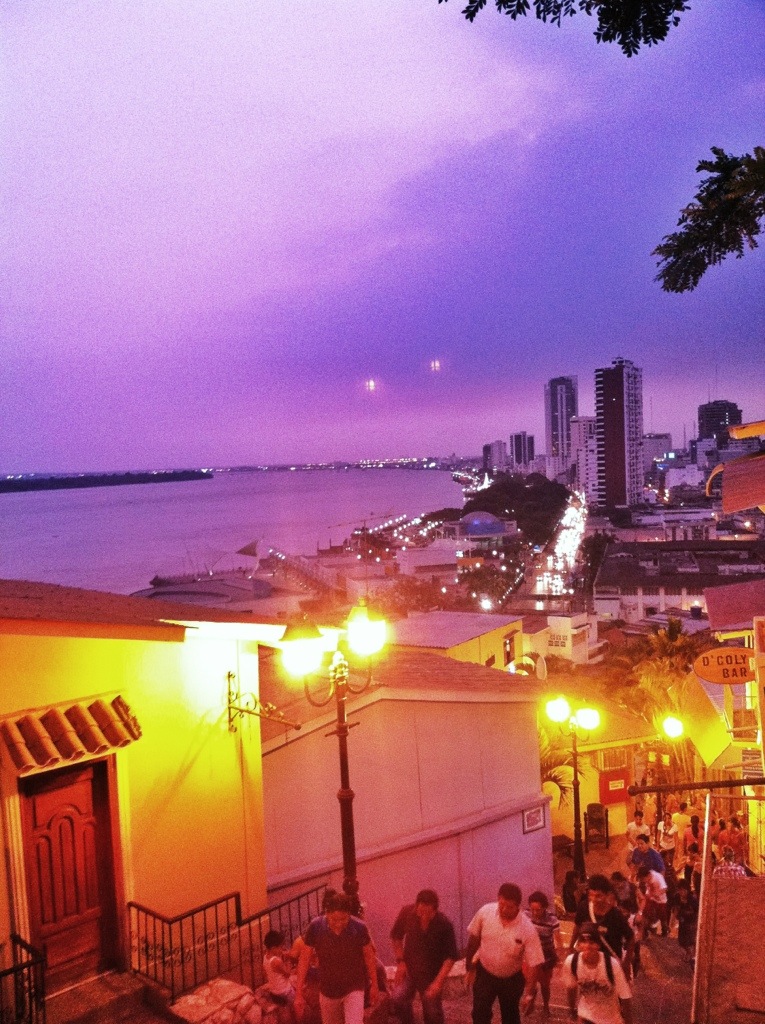 Malecon 2000
Wander along the river in what is the "Malecon 2000" while enjoying the warmth and the view.  Here you will find a shopping area inside and on the upper floor you will find plenty places to eat and also historical monuments.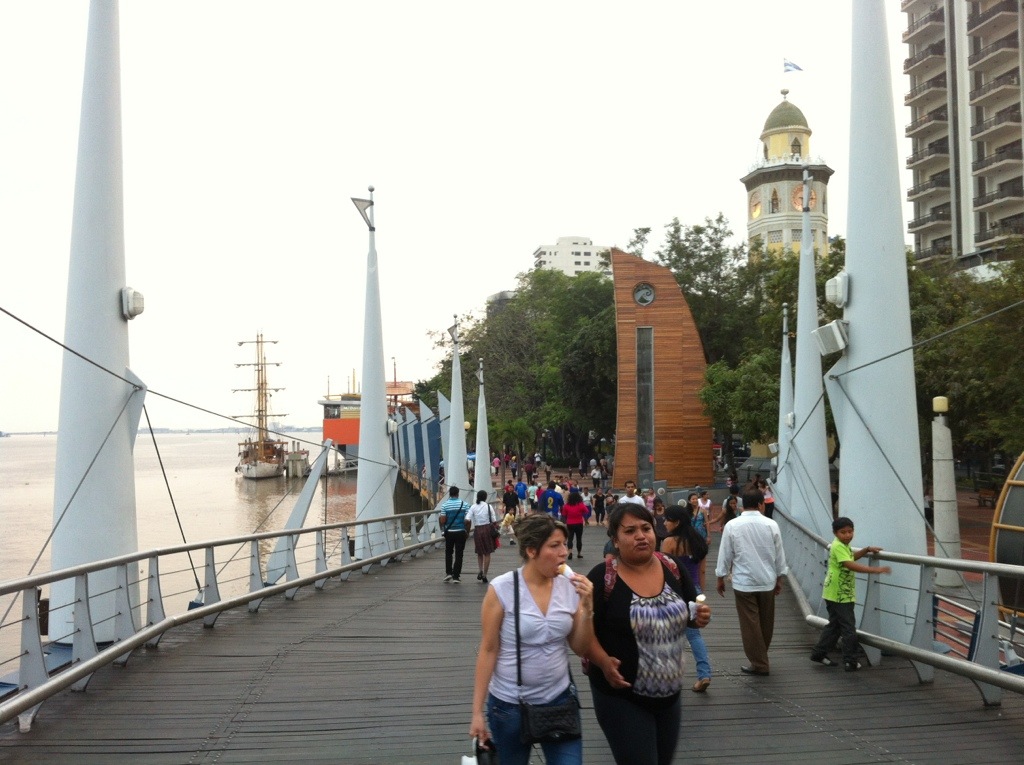 I invite you to visit this vibrant port in the Coastal region of Ecuador. Nowadays, Guayaquil is no longer regarded as just a city for business, but is also considered the place to enjoy an urban city break.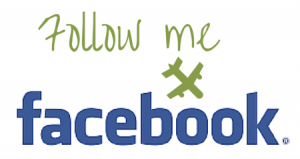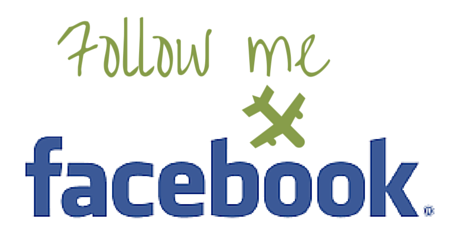 What to bring:
Due to the location of Ecuador, the sun is stronger around the equator. Remember to bring something to drink, a hat and sunscreen SPF 40.
Planning a trip to Guayaquil?  Leave a comment below or send me an email.
PIN IT FOR LATER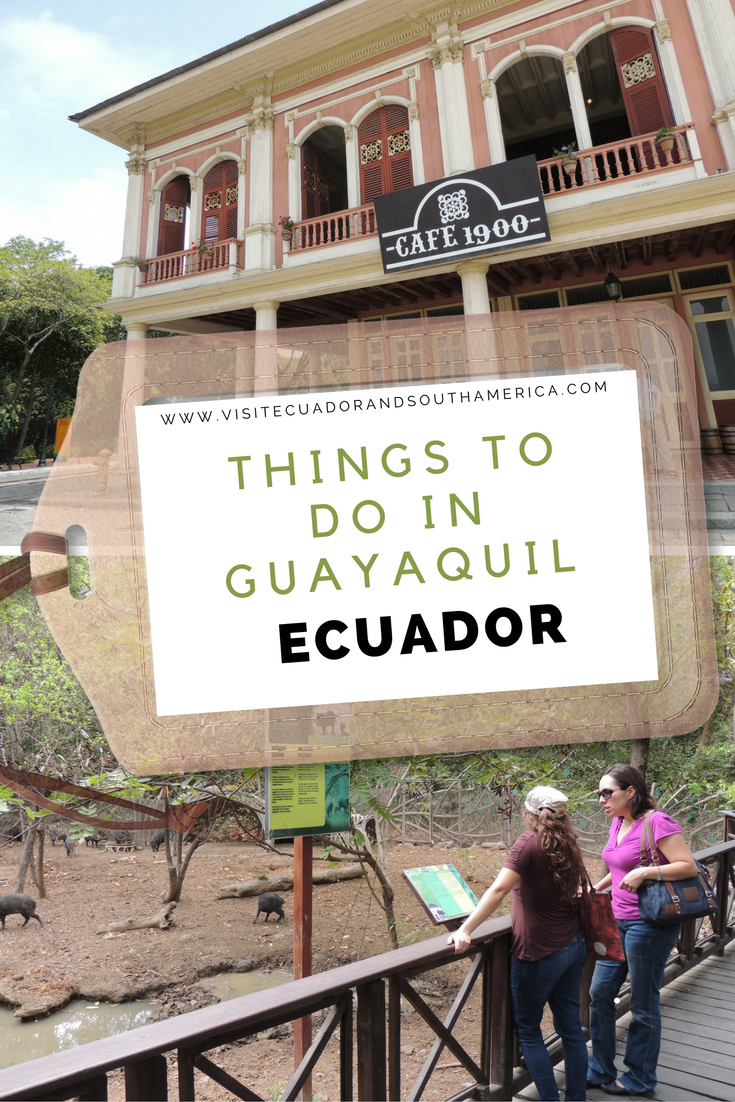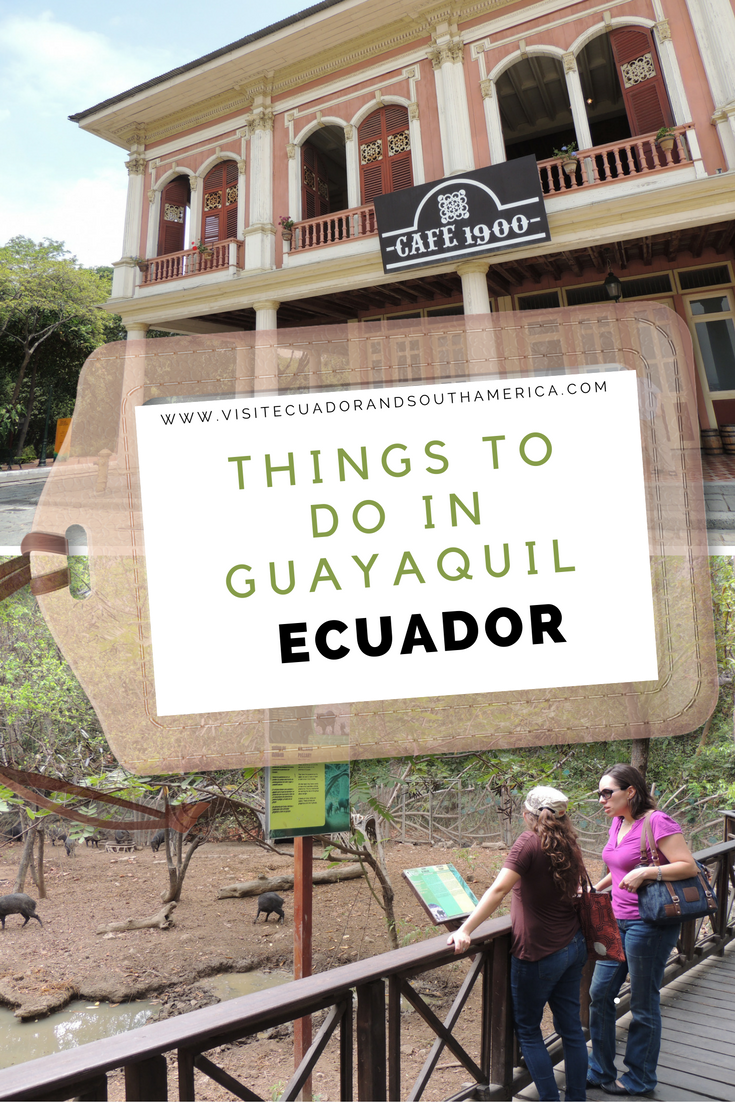 If you want more in-depth information and also a guide that you can bring along during your trip, I recommend the travel guide Lonely Planet Ecuador & the Galapagos Islands
, it is a great source of information and tips, maps and all you need if you plan on visiting Ecuador.  Having a hard copy version is also perfect to take notes.
Don´t just dream it, make it happen. Plan your South American trip with a local!
Take a look at this list of travel resources to plan your trip and travel in South America.
Day dreaming about your trip to South America? Order here your Free Ebook, I share with you some useful tips & resources for a memorable trip!
Finally, I would like to invite you to follow me on Facebook, Twitter, Pinterest and Instagram. In addition, you can subscribe on YouTube.
Send me an email for help planning your trip: info(at) visitecuadorandsouthamerica(dot)com
Save
Save
Save
Save
Save
Save
Save
Save
Save