Exploring Puyo and Pastaza: Unveiling the Hidden Gems of Ecuador's Amazon Rainforest
Get ready to embark on an extraordinary journey through the captivating wonders of Puyo in Pastaza, Ecuador. Nestled within the lush embrace of the Amazon Rainforest, Puyo is a hidden gem just waiting to be explored. So, grab your gear, and let's unveil the secrets of this enchanting destination!
Today I want to write solely about the Pastaza province in the Ecuadorian Amazon Rainforest. We were mesmerized by all the options available to experience this important place on Earth.
Puyo, the capital of Pastaza province is located in a region that has inspired scientists and is the source of many remedies and superfoods, a must for travelers who want to get a Jungle experience.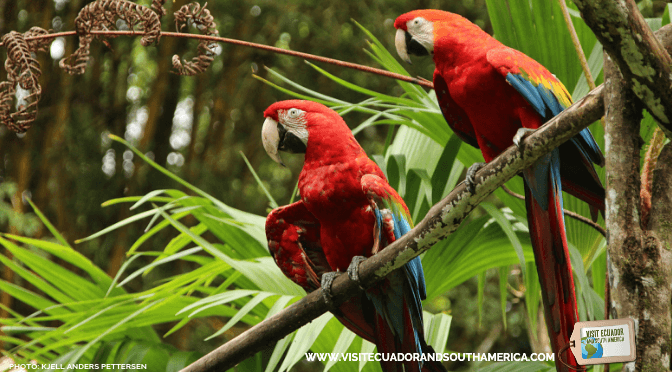 About Pastaza
Adventure, jungle, and traditions. This is the slogan that so wonderfully defines this region.
Pastaza is a megadiverse area with a wide variety of flora and fauna. It provides visitors with wonderful opportunities to get immersed in and learn about the Ecuadorian Amazon Rainforest, and what it has to offer in terms of natural resources and tourism opportunities.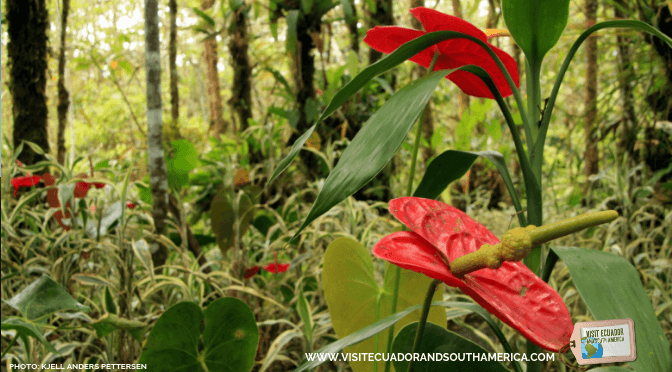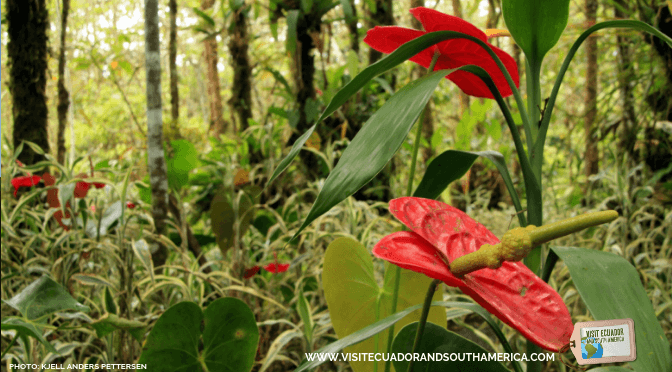 1 – Sacha Wasi Community Tourism
Immerse Yourself in Local Culture Experience the vibrant cultural heritage of Puyo through Sacha Wasi Community Tourism. Engage with this indigenous tribe, learn their traditional customs, and participate in guided nature walks and craft workshops. Sacha Wasi will immerse you in the rich tapestry of local life, fostering a deep appreciation for indigenous culture. Read the full article.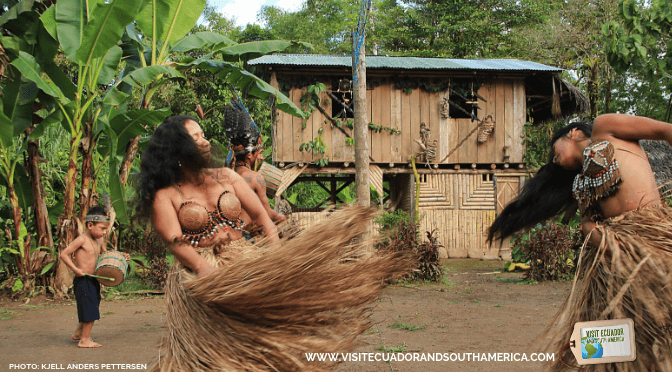 2 – Los Yapas Holistic Center

I loved being able to visit and learn in-depth about Los Yapas Holistic Center in Pastaza, a place where Ecotourism, Diversity, and Holistic Healing are important pillars.
For many, holistic healing is a concept still being discovered, and places like this allow visitors to learn and connect with the healing power of nature, energy healing, and breathing techniques.

Learn all about Los Yapas Holistic Center in our blog post.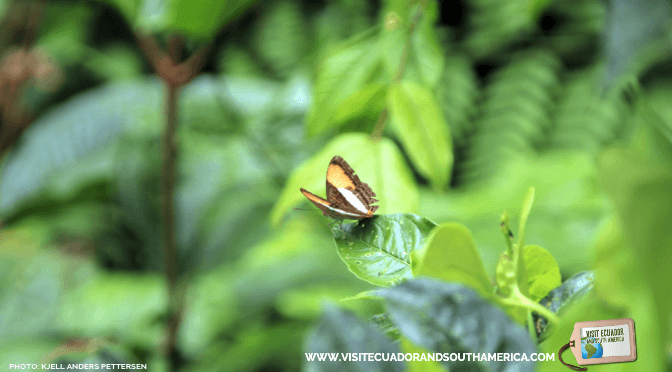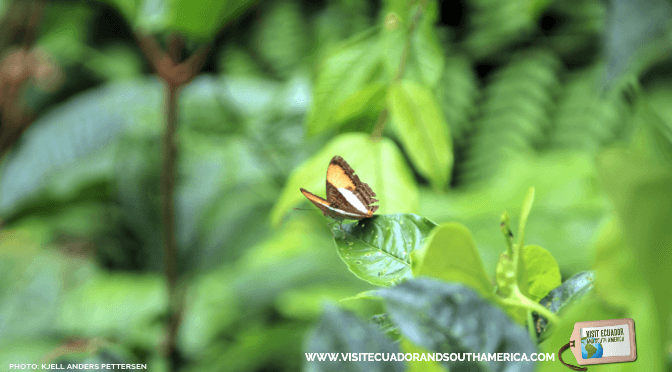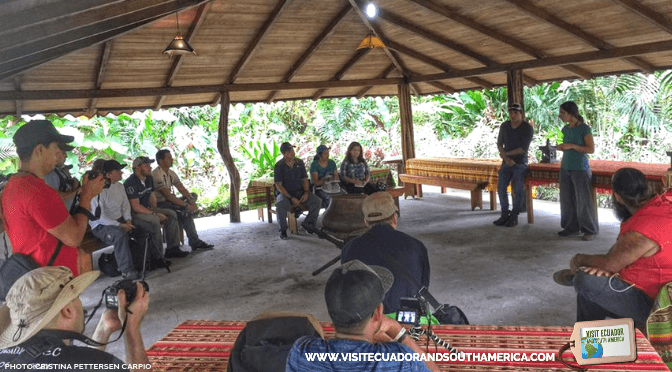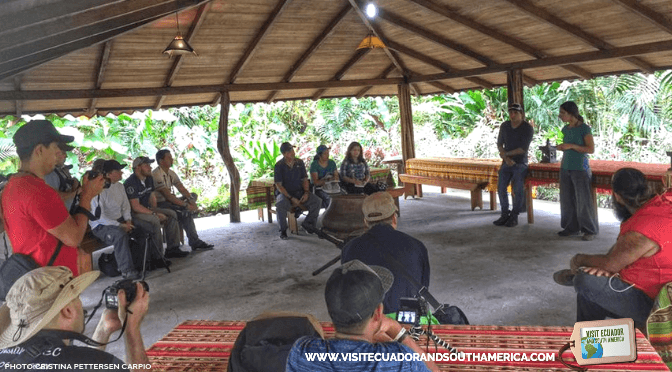 3 – Yanacocha Rescue Centre
Preserving Sustainability and Wildlife Support wildlife conservation at the Yanacocha Rescue Center. Explore this dedicated sanctuary and witness the rehabilitation efforts for native animal species. Discover the significance of sustainable practices and the crucial role they play in preserving the delicate Amazon ecosystem.
Learn all about Yanacocha Rescue Center in our blog post.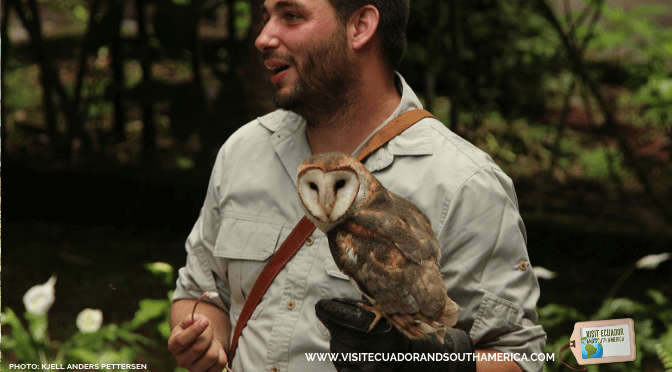 4 – Las Lajas Waterfalls
Nature's Majestic Spectacle Prepare to be mesmerized by the awe-inspiring Las Lajas waterfalls, a true marvel of Puyo. Marvel at the cascading waters as they plunge from great heights, surrounded by the lush greenery of the rainforest. Take some time to breathe in pure aire and bask in the pure beauty of nature.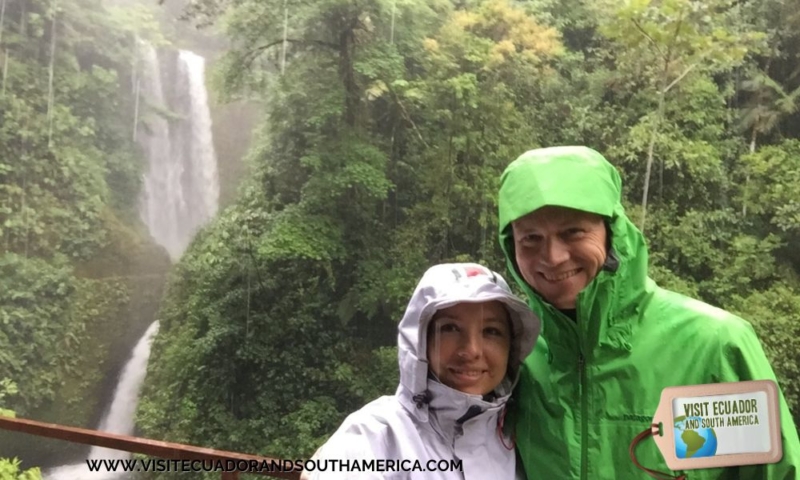 Where to stay
Bellandia Lodge
Rest and adventure are available while you feel the embrace of nature at Bellandia, a charming eco-lodge nestled in the heart of Puyo's natural beauty. Enjoy breathtaking views, private accommodations, and a range of nature-focused activities. Immerse yourself in tranquility, savoring the perfect blend of opulence and untouched wilderness.
We loved spending the night here and enjoyed the waterfall on the premises, the hammock, and the peaceful ambiance. We felt renewed after our stay and want to recommend you book your stay here.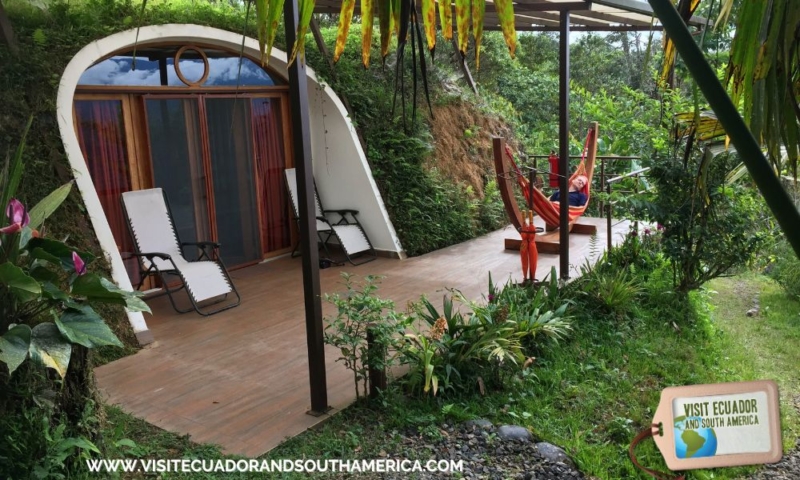 Gran Hotel Sarmiento
Stay in the city, this is more centrally located, and perfect if you want to explore the city while doing some activities around Puyo and in Pastaza.
Go ahead and book your stay here.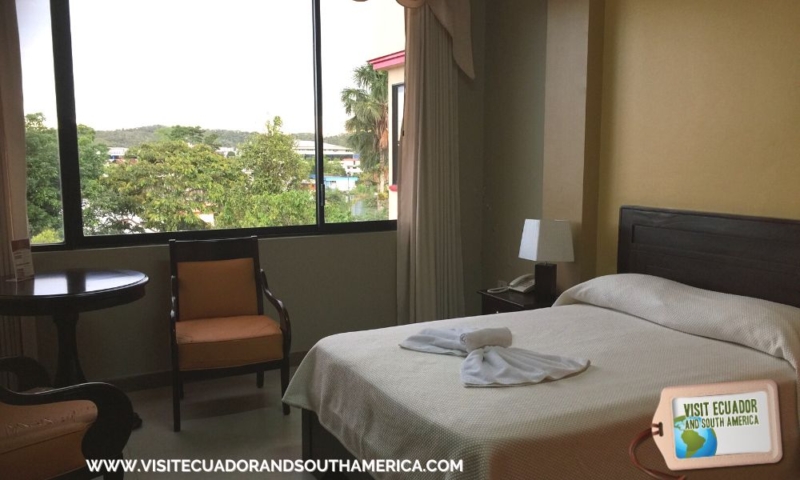 If you are in South America I would love to see your pictures.
Where to eat
Delight Your Palate at Uchumanka
Embark on a culinary adventure at Uchumanka, where you can savor the exotic Amazonian delicacy, chontacuro. Indulge your taste buds with this traditional dish, known for its rich flavor and cultural significance. Let Uchumanka introduce you to the unique flavors of Puyo, creating unforgettable culinary memories, such as ours tasting chontacuro and ants!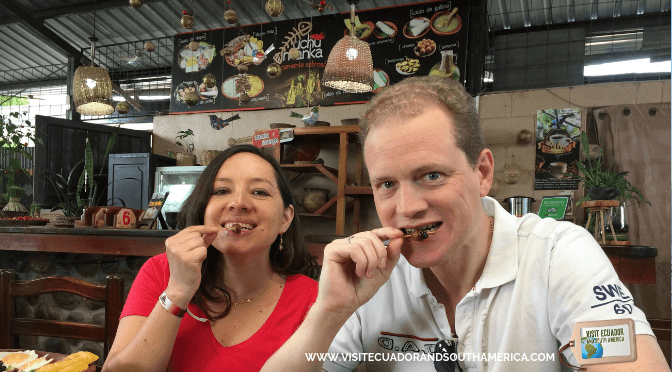 How to get to Puyo
From Quito: take the main road from Quito via Ambato and Baños to Puyo (about 4 hours by car, 1 hour more by bus)
From Guayaquil: take the main road via Durán, Pallatanga, Riobamba, and Baños to Puyo (about 7 hours by car, 1 hour more by bus).
From Cuenca: take the main road via Guamote, Macas, and Alausí to Puyo.
Once in Puyo, take the Puyo-Tena km 7 Road to Fatima Parish – http://losyapas.com/welcome/location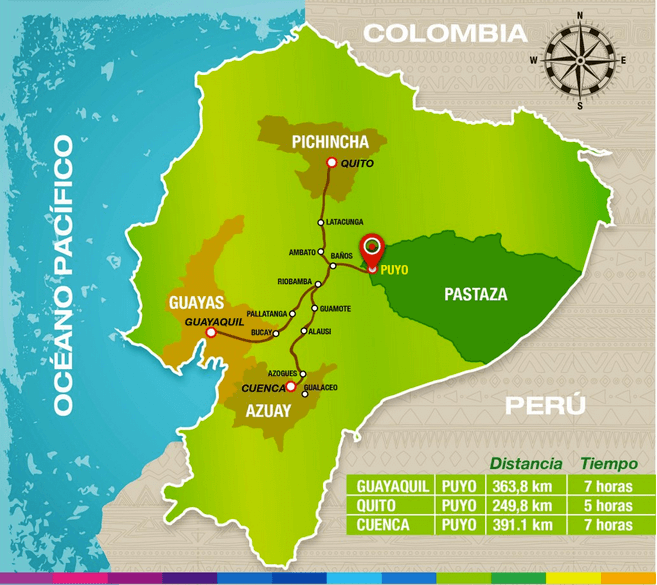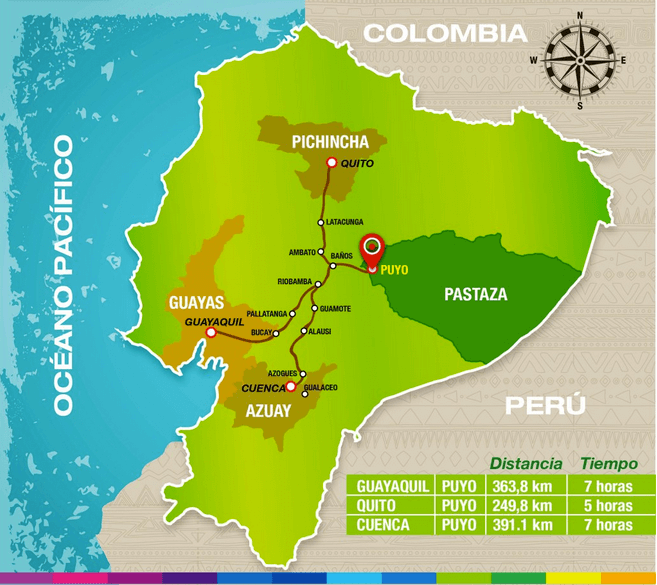 Book a tour
If you don't have time to plan your itinerary or prefer to get information from a knowledgeable guide, you can book your Puyo Jungle Full-Day Amazon Tour from the town of Baños here.
What to bring
The weather on the day we visited was warm and a bit humid, so we wore short-sleeved shirts and long pants. Here is a complete packing list for the Amazon Jungle we have created for you.
Pastaza has a tropical climate with some rain now and then, as is expected in this area of the planet, and an average temperature of 26 degrees centigrade.
For us, having tennis shoes was enough but you might want to bring a rain jacket and hiking shoes in order to explore the area more in-depth and in case you encounter one of the sudden rain showers.
We have some more must-see and must-eat options for you in this video from our complete Pastaza experience, watch it here: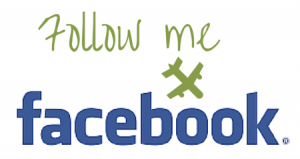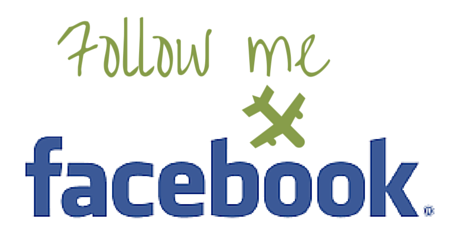 Conclusion:
Unveil the hidden wonders of Puyo in Pastaza, a gateway to Ecuador's enchanting Amazon Rainforest. Immerse yourself in indigenous culture, embrace healing and ecotourism, and witness the awe-inspiring beauty of nature. Puyo invites you to create cherished memories and embark on an adventure like no other. Get ready to be captivated by the magic of Puyo!
If you found this page helpful, I would appreciate it if you would pin, share or tweet it on any social media platforms you use! Every little bit will help fund our travels and continue to bring great content to our site!
PIN IT FOR LATER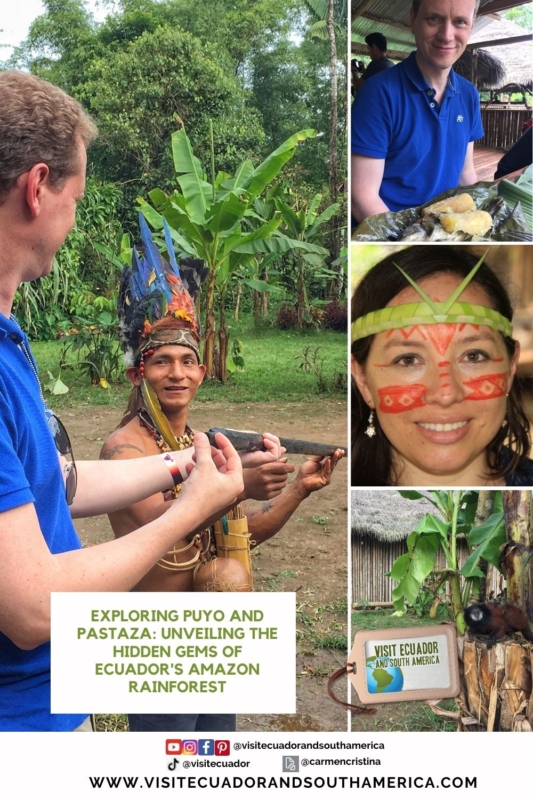 If you want more in-depth information and also a guide that you can bring along during your trip, I recommend the travel guide Lonely Planet Ecuador & the Galapagos Islands
.
This is a great source of information and tips, maps, and all you need if you plan on visiting Ecuador.
I personally like the option of having a hard copy version where I can take notes and have them at hand.
Don´t just dream it, make it happen. Plan your South American trip with a local!
Take a look at this list of travel resources to plan your trip and travel in South America.
Day dreaming about your trip to South America? Order here your Free Ebook, I share with you some useful tips & resources for a memorable trip!
I invite you to follow me on Facebook, Twitter, Pinterest, and Instagram. In addition, you can subscribe on YouTube.
You can also send an email to get help planning your trip: info(at) visitecuadorandsouthamerica(dot)com