The Amazon rainforest of Ecuador – photo journey

The Ecuadorian part of the Amazon Rainforest has more than 9 reserves and national parks. It encompasses more than 11 % of Ecuador's landmass. It's by far the most biodiverse area in Ecuador with more than 800 species of birds, more than 2500 species of insects, and more than 450 endemic flora. The Amazon Rainforest is a place to be visited during a trip to Ecuador.
If you are in the Amazon Rainforest I would love to see your pictures.
From my visits to the Amazon Rainforest in Ecuador, I would choose megadiverse Yasuní National Park. It is the best place for adventure and one of the most biodiverse areas on earth. The park is located 250 km east of Quito in the provinces of Napo and Pastaza and was declared a Biosphere Reserve by UNESCO in 1989.
Learn more about the spectacular experience in the Amazon Jungle by visiting Visit Ecuador and South America's post. 
About Yasuní National Park
I love the wide range of activities available in Yasuní: you can climb an observation tower to enjoy the rainforest canopy with all its bird species and lush green vegetation. As well as experience gorgeous, brightly feathered parrots come to feed at the parrot clay-licks, go in a small canoe to admire thick vegetation of all kinds and sizes providing a home to reptiles, birds such as hoatzin, toucans, monkeys, and other species, trek to spot rainforest flora and fauna of all sizes.  If you're lucky, spot a caiman resting on the side of the river.
On most tours to the Amazon jungle you get to observe many epiphytes on the jungle canopy, ranging from orchids to bromeliads, Yasuni National park boasts a wide variety of flora and fauna.

Do you have some anecdotes about your trips there? Is this a place you will add to your bucket list?


PIN IT FOR LATER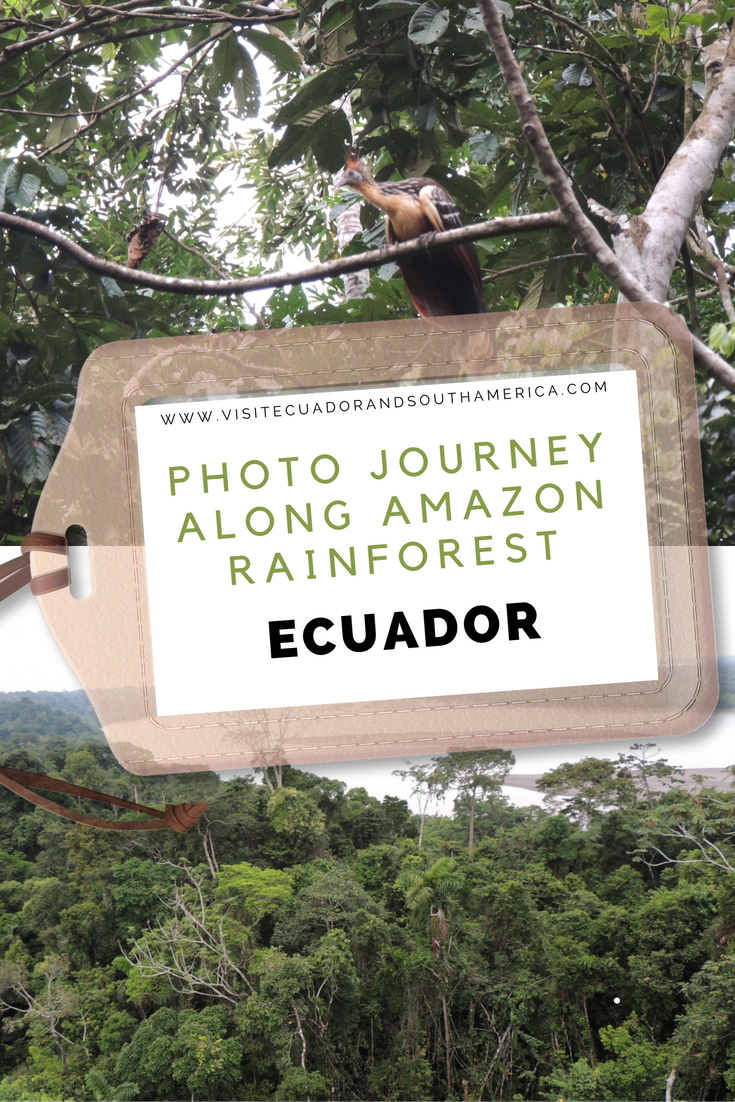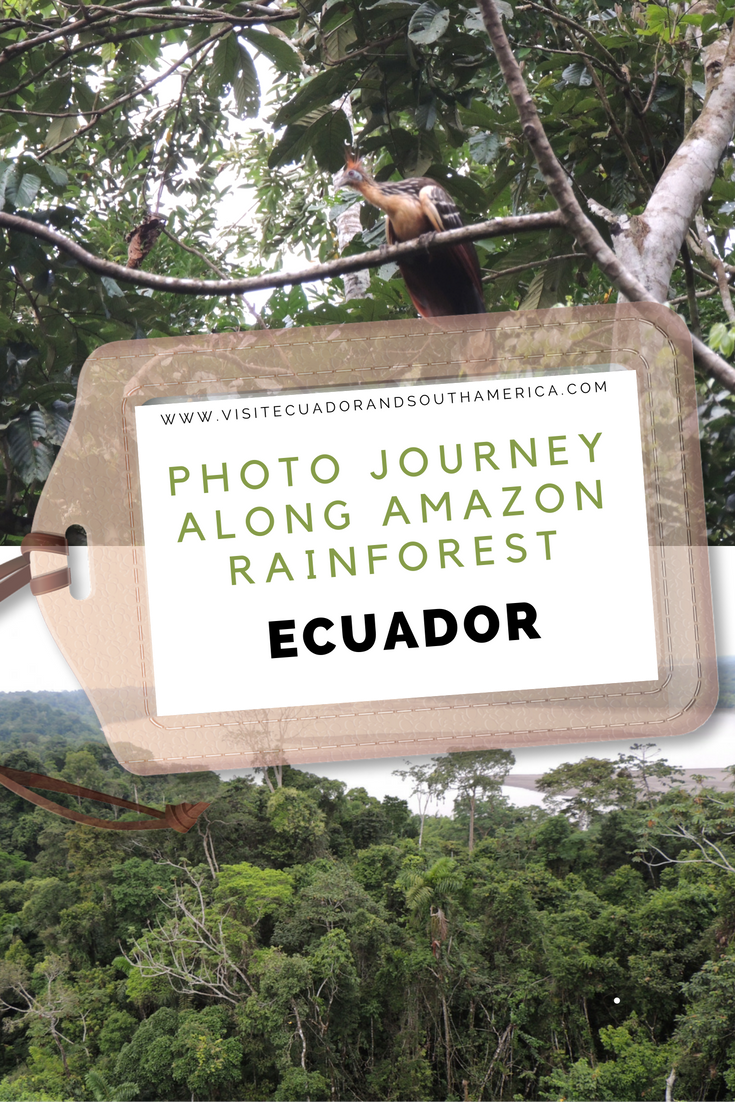 If you want more in-depth information and also a guide that you can bring along during your trip, I recommend the travel guide Lonely Planet Ecuador & the Galapagos Islands. This is a great source of information and tips, maps, and all you need if you plan on visiting Ecuador. I personally like the option of having a hard copy version where I can take notes and have them at hand.
Don´t just dream it, make it happen. Plan your South American trip with a local!
Take a look at this list of travel resources to plan your trip and travel in South America.
Daydreaming about your trip to South America? Order here your Free Ebook, I share with you some useful tips & resources for a memorable trip!
Finally, I would like to invite you to follow me on Facebook, Twitter, Pinterest, and Instagram. In addition, you can subscribe on YouTube.
Send me an email for help planning your trip: info(at) visitecuadorandsouthamerica(dot)com
Save
Save
Save
Save