Reasons to visit the Yanacocha Rescue Centre in Pastaza

There are several reasons that have inspired me to write this blog post, and I am going to share some of them with you here.
But first, let me tell you a bit about Pastaza Province in the Amazon Rainforest of Ecuador.
A bit about Pastaza
The slogan that so wonderfully defines this region, www.pastaza.travel is Adventure, Jungle, and Traditions.
Pastaza incorporates 40% of the Yasuní National Park and houses a wide range of species of plants and animals. In fact, as part of the Yasuni National Park, home to one of the most biodiverse ecosystems in the world, this is a must for nature lovers.
This National Park houses 600 species of birds, 200 species of mammals, and 270 species of amphibians and reptiles.
Yanacocha Rescue Centre in Pastaza
When Alexander von Humboldt went on his voyage of exploration, little information was known about the geology, botany, and indigenous people in South America. As part of his work, he was able to study and document the botany of the Amazon Rainforest.
Centuries have gone by and it is heart-breaking to learn that several species of animals have been menaced by illegal trafficking. They are sold and kept in major markets, plazas, and homes where people have them as pets or companions.
In 2006, a group of caring and committed people transformed what used to be an abandoned farm into this sanctuary for wildlife in the heart of the Amazon Rainforest in Pastaza.
Reasons to visit the Yanacocha Rescue Centre in Pastaza
Here are some of the key reasons for you to add the Yanacocha Rescue Centre to your list of places to visit while in Ecuador.
1) Yana Cocha is a non-profit which exists solely on donations and the low price they charge people to stay there and volunteer.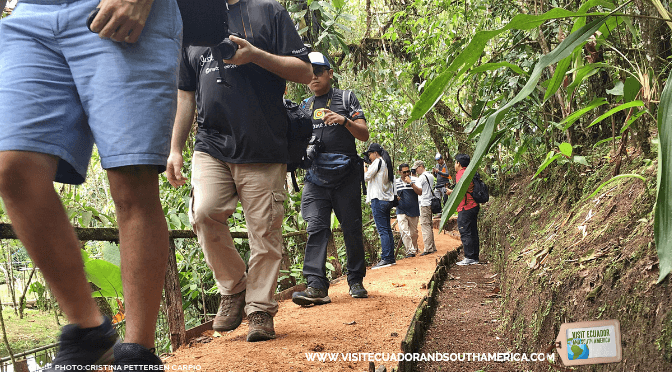 2) A must in Pastaza to admire the amazing fauna of the Amazon Rainforest and a project with the aim to teach and increase social awareness of biodiversity and the importance of this for the world.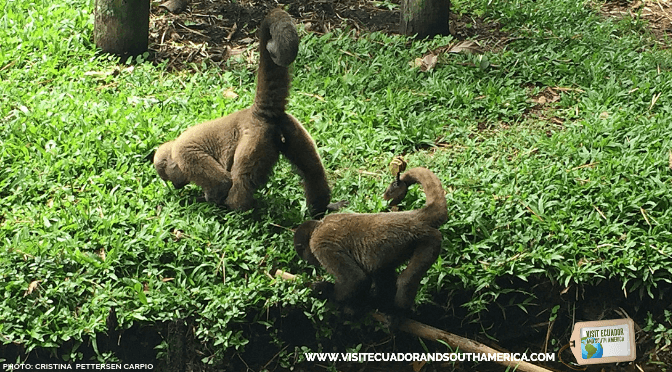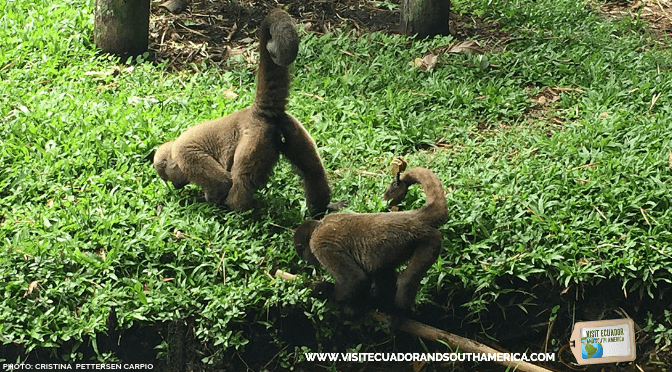 3) As visitors from all over the world stroll along the path and explore the different areas they learn about some of the species of the Amazon Rainforest.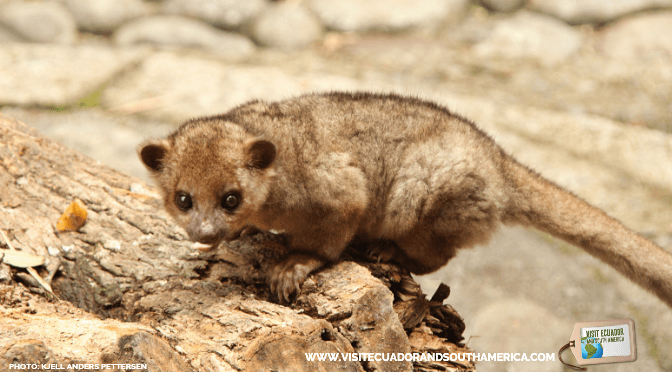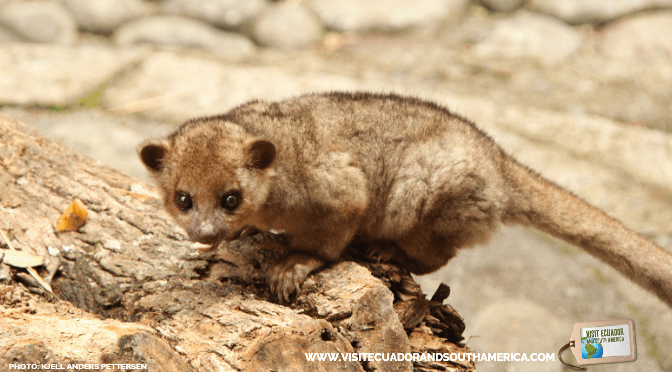 This is what we can call a fossil, … with 50 million years opossum
4) Ecotourism is the second main focus of Yanacocha, where they create natural landscapes, preserve the ecosystem, and enhance the value of the biodiversity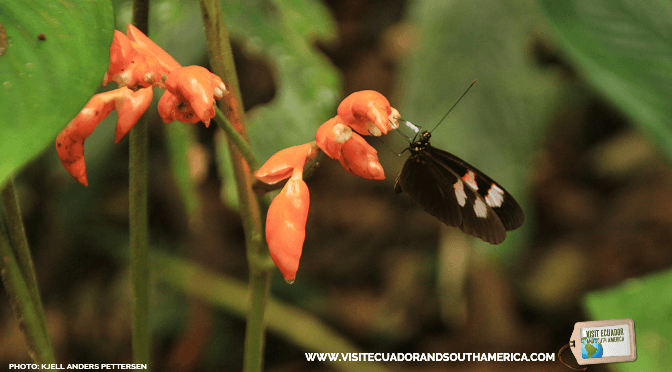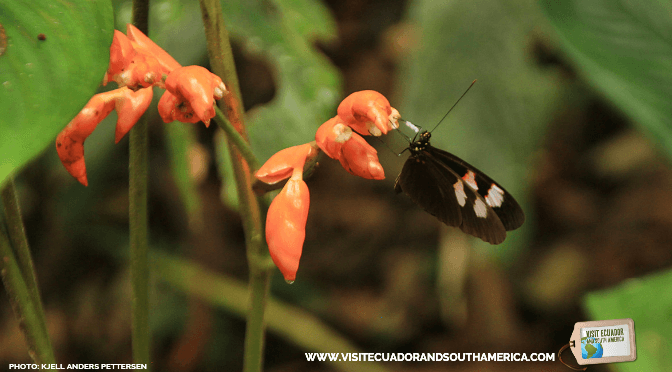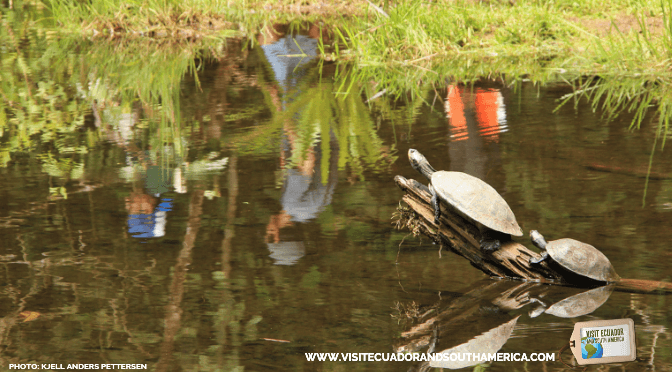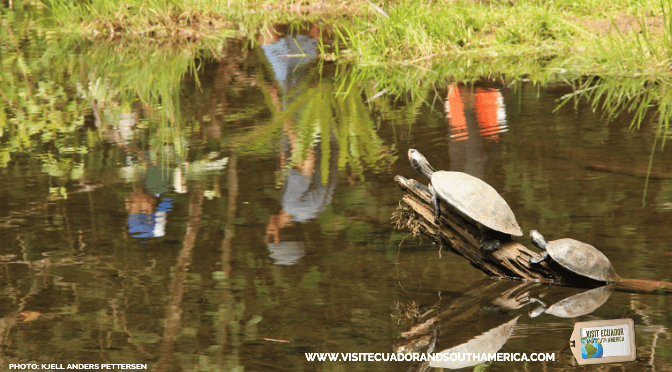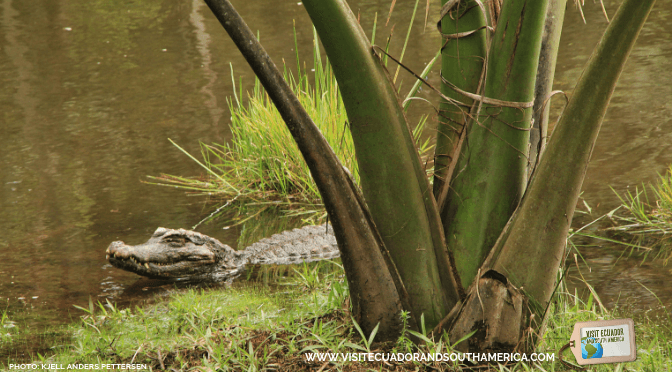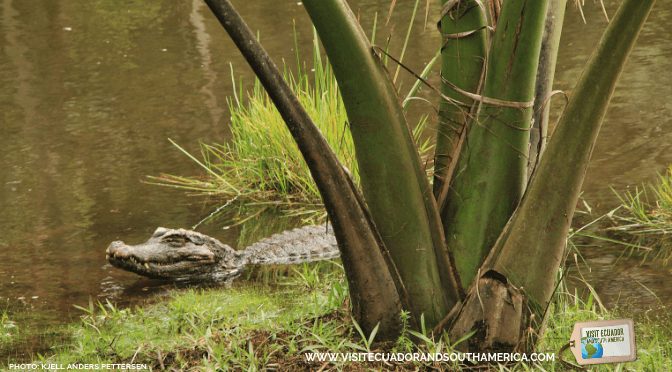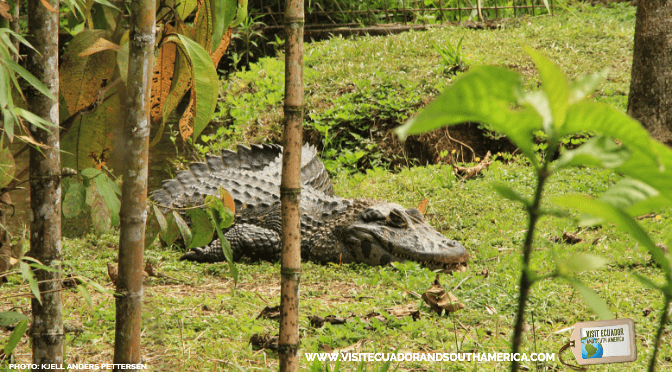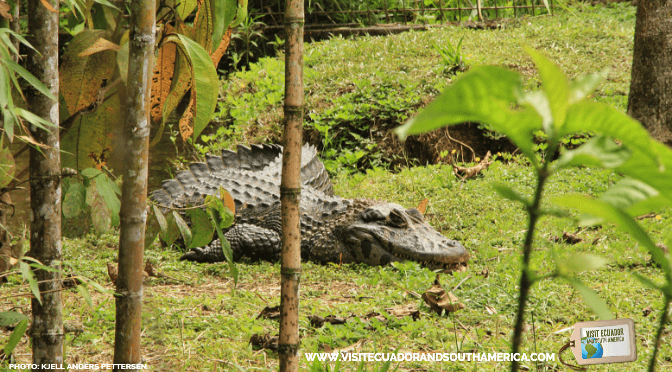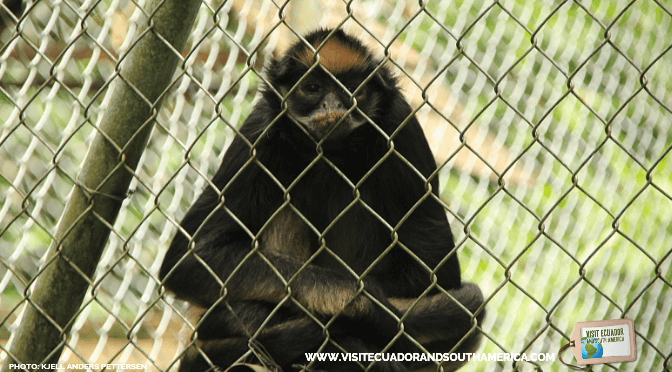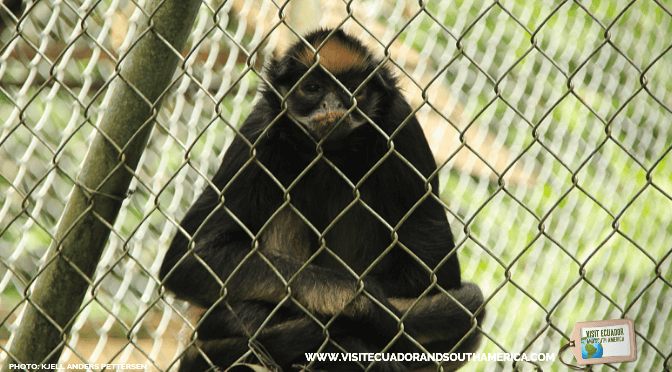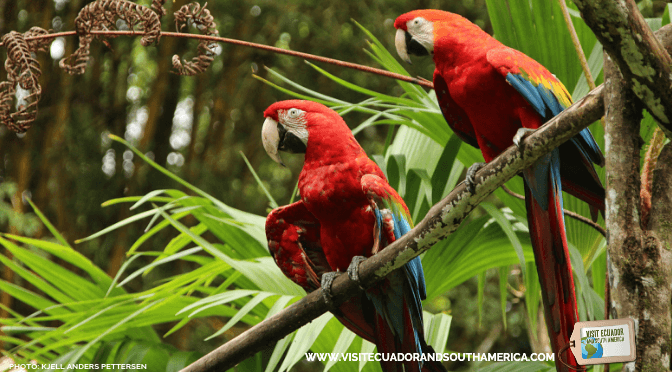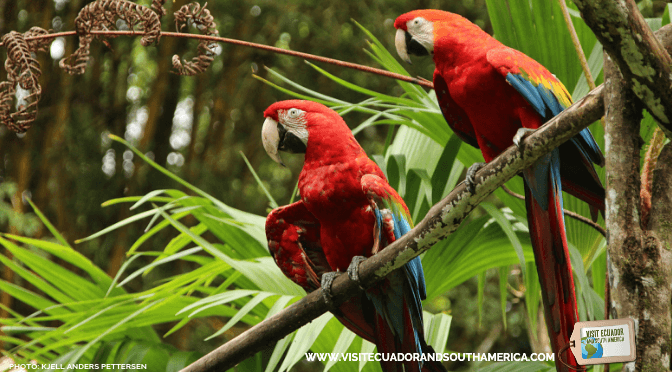 5) As opposed to the average zoo, animals here have larger areas with better life quality.
6) Another important aim of Yanacocha is to raise awareness about the negative impact of having illegal animals.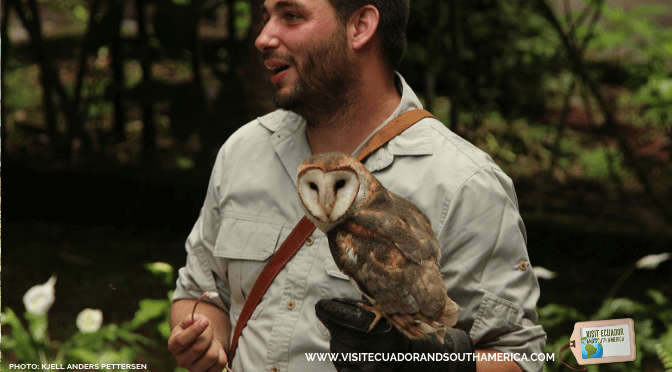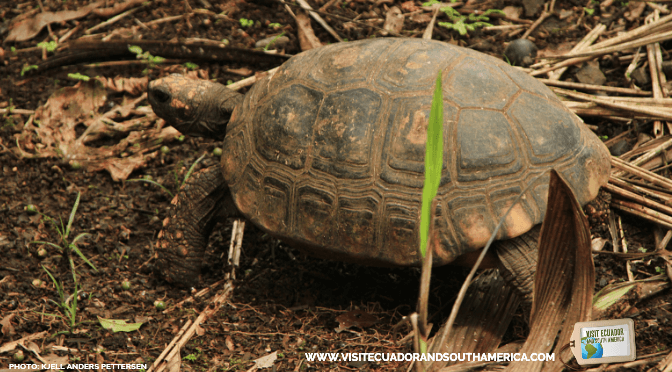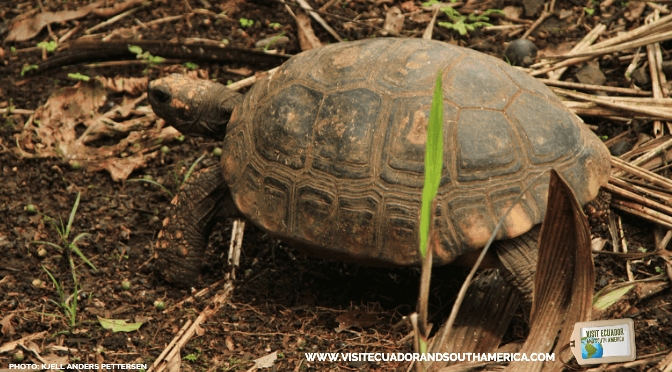 7) In order to raise awareness, they have started to showcase some of the species that have been rescued. The showcase takes place at 11:30 am and 3:30 pm. Visitors learn about the aim of the foundation while admiring free-flight demonstrations with some of the birds, and how important they are for us and life on the planet.

It is heart-warming to see all the effort and love that volunteers pour into helping the animals in Yanacocha. They come from all over the world, to stand for the environment. They know how to help the animals in keeping their stress levels down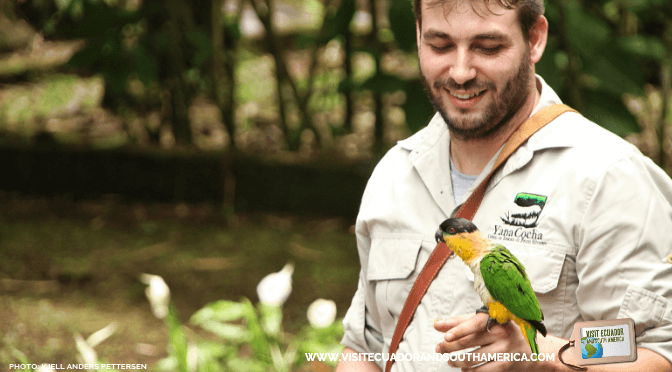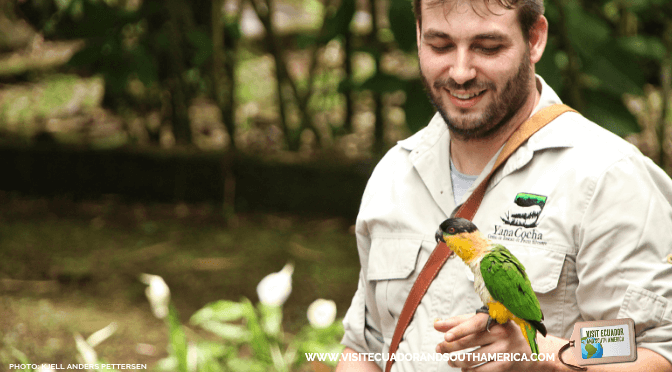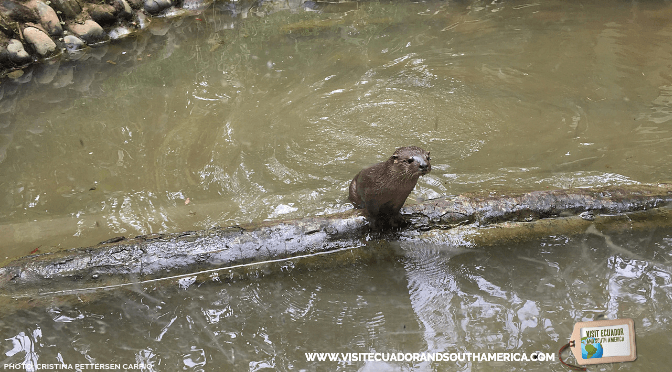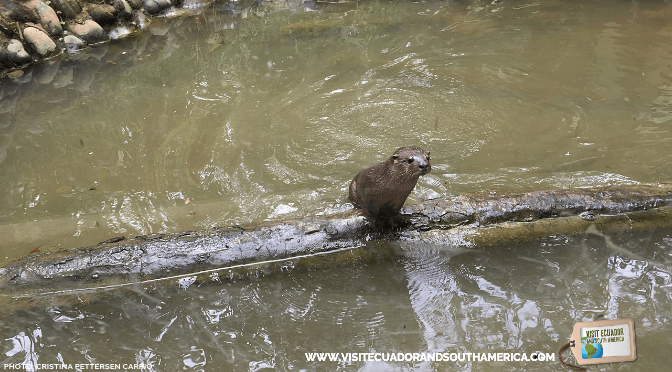 Testimonials
I had the opportunity to meet Sylvie Saint Sevin and Patrice Turpeau who were visiting from Bordeaux France, they sat next to us and enjoyed sharing a bit about their experience here. They had been a bit in the northern part of Ecuador and then were recommended to come to Yanacocha in Pastaza for the jungle experience. For them, Yanacocha was "really nice, really interesting, and perfect for those who have little time to visit. We loved to see the caimans, the turtles, all the flora from the Amazon Rainforest. And loved the place.¨
How to get to Yanacocha Rescue Center
From Quito: take the main road from Quito via Ambato and Baños to Puyo (about 4 hours by car, 1 hour more by bus)

From Guayaquil: take the main road via Durán, Pallatanga, Riobamba, and Baños to Puyo (about 7 hours by car, 1 hour more by bus).
From Cuenca: take the main road via Guamote, Macas, and Alausí to Puyo.
Once in Puyo, Yanacocha is located in Barrio "Las Americas", Km 3 via Puyo-Tena, right bank.
If you are in South America I would love to see your pictures.
What to bring to Yanacocha
Pastaza has a tropical climate with some rain now and then, as is expected in this area of the planet, and an average temperature of 26 degrees centigrade. Bring a rain jacket and hiking shoes in order to explore the area in-depth and in case you encounter one of the sudden rain showers.
Bring also a rain poncho, a hat, an umbrella, insect repellent, and sunscreen with SPF 30 or more. Remember we are on the equator and the sun is much stronger here.
The entrance fee is $3 for adults
How can you support
If you want to support the work done at Yanacocha, make sure to come and give your best testimonials of Yanacocha on Tripadvisor and especially below on this blog post. The more we share our love for this place and their work the more visitors will come as well as volunteers.
Volunteer with Amazonian wildlife and contribute to taking care of these rescued animals. Learn more here.
Where to stay
This is the perfect hotel in the city center. It is comfortable, has a wonderful restaurant and good service.
A hotel with its charm, comfortable rooms, and where the service stands out.
Bellandia Lodge If on the other hand, you are looking for a remote place for your accommodation, this is our top choice for you.
Parts of the lodging seem to have been taken out of a Tolkien movie, they look like cute hobbit houses or cabins burrowed in the ground.
Located in a secluded location in Pastaza, there are hammocks perfect to recharge, their waterfall and natural swimming pool are ideal to reconnect with nature and their location overlooking the Llanganates is optimal for birdwatching. Book here.
We have some more must-see and must-eat options for you in this video from our complete Pastaza experience, watch it here: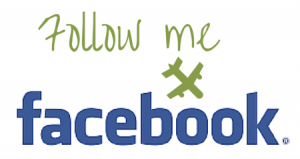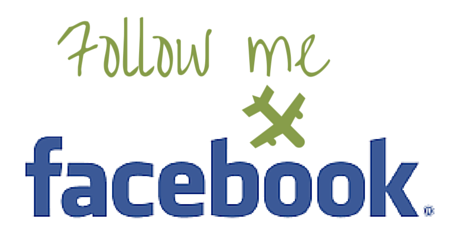 Conclusion:
I can highly recommend a visit to Yanacocha. It is a beautiful project, a place that serves as a rescue center to endangered species. A home to all those animals that have been domesticated and hopefully can be rehabilitated and sent back to their natural habitats thanks to all the work that is done at the Yanacocha Rescue Center.
If you found this page helpful, I would appreciate it if you would pin, share or tweet it on any social media platforms you use! Every little bit will help fund our travels and continue to bring great content to our site!
PIN IT FOR LATER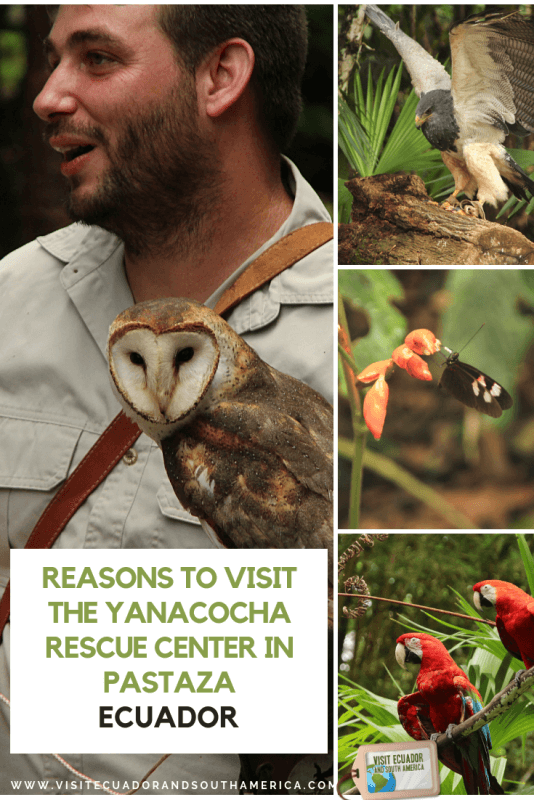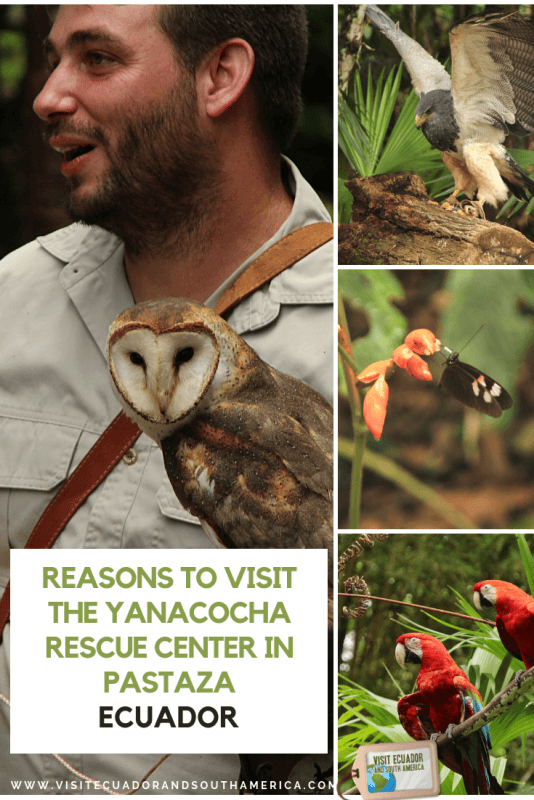 If you want more in-depth information and also a guide that you can bring along during your trip, I recommend the travel guide Lonely Planet Ecuador & the Galapagos Islands
.
This is a great source of information and tips, maps, and all you need if you plan on visiting Ecuador.
I personally like the option of having a hard copy version where I can take notes and have them at hand.
Don´t just dream it, make it happen. Plan your South American trip with a local!
Take a look at this list of travel resources to plan your trip and travel in South America.
Daydreaming about your trip to South America? Order here your Free Ebook, I share with you some useful tips & resources for a memorable trip!
I invite you to follow me on Facebook, Twitter, Pinterest, and Instagram. In addition, you can subscribe on YouTube.
You can also send an email to get help planning your trip: info(at) visitecuadorandsouthamerica(dot)com