Ecuadorian dessert: Dulce de higos
Ecuador is a country small in size and diverse in food.
Seafood, fruits, and vegetables abound in this South American country in the middle of the world.
Whether you are a foodie or enjoy tasting some local food when you travel, make sure to add some of the traditional food we share in our blog to your list. Due to the food variety in Ecuador, you find various recipes and ingredients in each region.
In this article, we want to discuss the sweet traditional dessert made with figs, dulce de higos.
About dulce de higos
These caramelized figs are a very typical dessert in Ecuadorian households, no matter the income level or the time of the year.
Dulce de higos are figs in thick sugar syrup that have some flavorful spices, including cinnamon and cloves.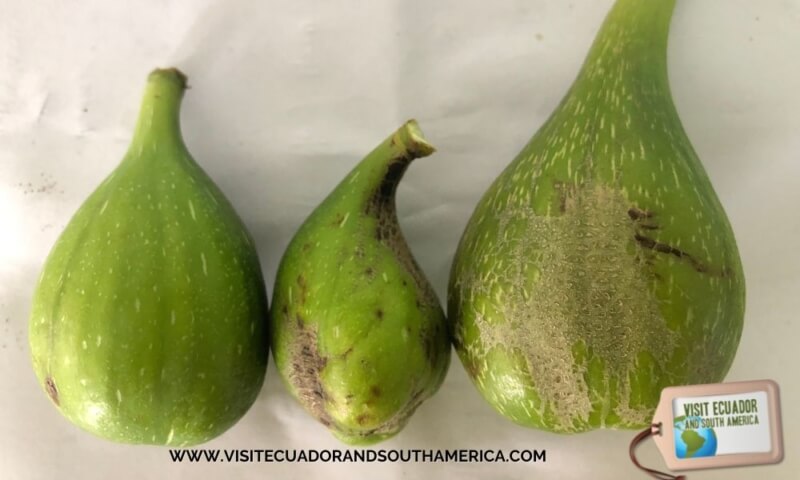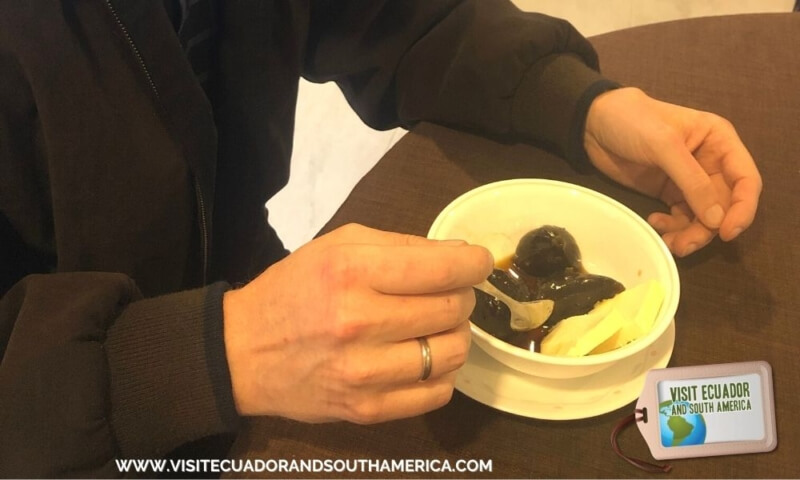 When it comes to dessert in Ecuador, at least half the options include fruit in some kind of way, whether fresh or cooked, giving delicious flavor to our meals. Not surprising, with the number of fresh fruits available all over the country.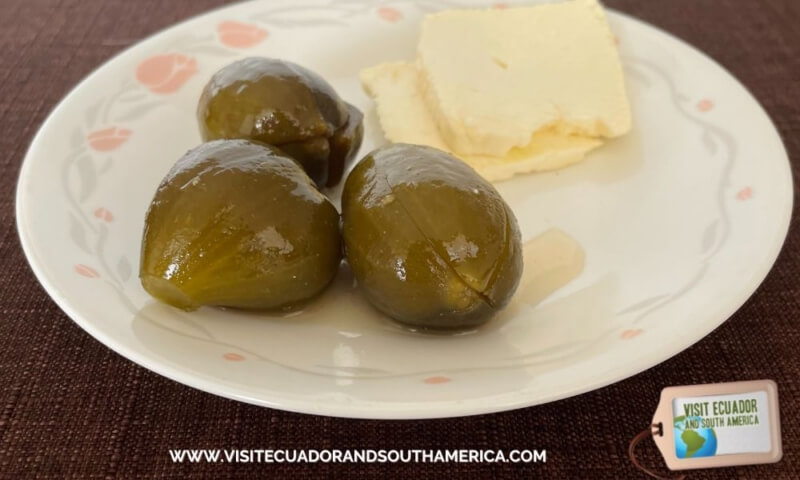 If you are in South America, I would love to see your pictures.
What it tastes like
Figs in this sweet syrup have a soft texture and a delicious sweet flavor. 
We have fig trees and for many, it is also a nice option to eat them raw and the leaves are used to make tea in many homes.
"Figs and cheese, is one of my favorite desserts in Ecuador. Most people say no thank you when they hear the name. The figs in Ecuador are cooked with sugar into a sweet syrupy consistency. The white local cheese complements the sweet figs (higo) to give your taste buds an unusual treat! It's the first thing that I look for upon arrival to Ecuador." Glenda Jackson from our Visit Ecuador Insiders tips community on Facebook.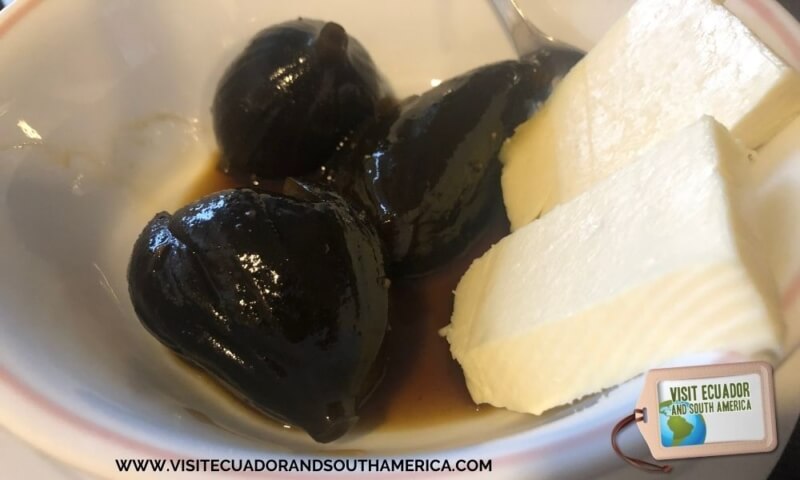 How and where to eat it
If you are making figs at home, make sure to serve them lukewarm or chilled topped with syrup.
Dulce de higos, or caramelized figs are usually served with fresh cheese, queso fresco or quesillo, to help balance the sweetness. As you can see from the pictures, we also enjoy this option and recommend adding some queso fresco to your figs.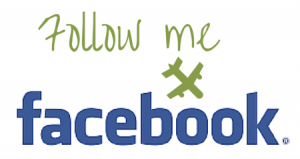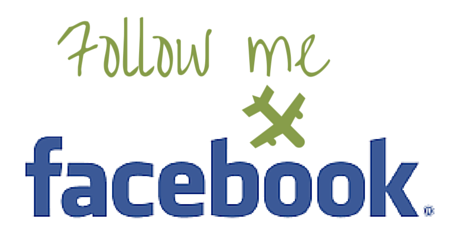 We enjoy dulce de higos during a cafecito or afternoon coffee, or as a dessert, and this dessert can be found in high-end restaurants as well as for sale in the supermarket.
If you want to try to make them at home, we found a good recipe for you.  You can find it here.
Do you like dulce de higos?
Leave your comment below!
If you found this post inspiring and helpful, We would appreciate it if you would pin, share or tweet this page on any social media platforms you use!
Every little bit will help us fund our travels to continue bringing great content to our site.
PIN IT FOR LATER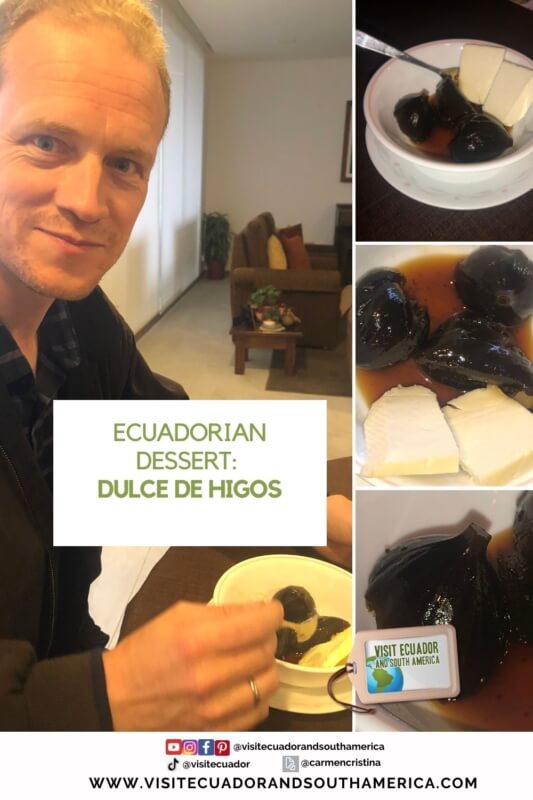 Want to Learn to make some of these dishes and many more? Gran Cocina Latina: The Food of Latin America, This book comprises 500 well-written recipes from all Spanish-speaking countries in Latin America, providing great information and recipes of the exciting food you can prepare at home. At the same time, you plan your visit to South America.
Some posts on this site contain affiliate links, meaning if you book or buy something through one of these links, I may earn a small commission (at no extra cost to you!).
Don´t just dream it. Make it happen. Plan your South American trip with a local!
Take a look at this list of travel resources to plan your trip and travel in South America.
Daydreaming about your trip to South America? I share with you some useful tips & resources for a memorable trip! Order here your Free Ebook.
I invite you to follow me on Facebook, Twitter, Pinterest, and Instagram. In addition, you can subscribe on YouTube. You can also send me an email to get more information or help planning your trip: info(at) visitecuadorandsouthamerica(dot)com.