Ecuadorian food: Cazuela de mariscos
Whether you like tasting local food or travel to try new flavors, new ingredients, new recipes, Manabi province is one of the best destinations for what is known as Gastronomy tourism.
Manabi, a prominent province in Ecuador, boasts impressive fishing production, resulting in some scrumptious dishes that will delight your palate.
On the other hand, Montecristi symbolizes excellence in crafting Panama straw hats, known for their unparalleled quality. These hats demand meticulous weaving, patience, and expert craftsmanship, making them a rare and treasured find.
Manabí has a wide range of dishes and ingredients, including corviche, ceviche, viche, empanadas de verde, and cazuela, the focus of today's post.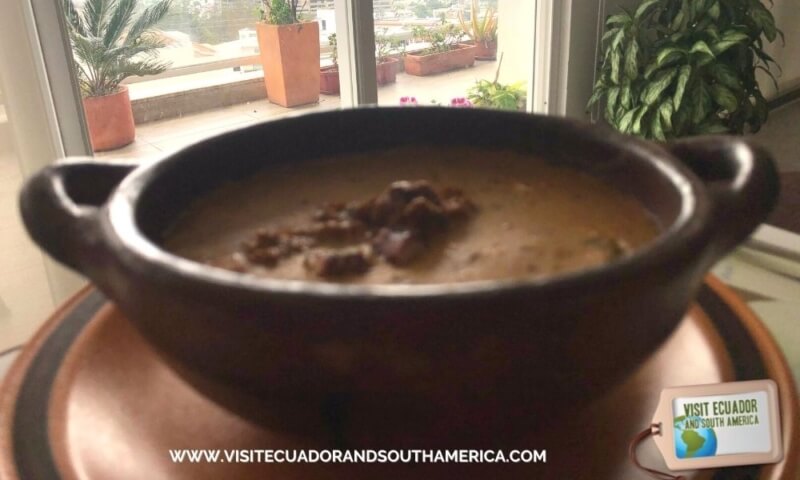 About Cazuela
This is a traditional dish from the Coastal region of Ecuador that has green plantain as the main ingredient. As a matter of fact, 30% of bananas eaten worldwide come from Ecuador therefore finding plantain, one variety of bananas,  in many dishes is not uncommon.
The word cazuela comes from the pot where the dish is made and served, a clay vessel that is wider than deeper.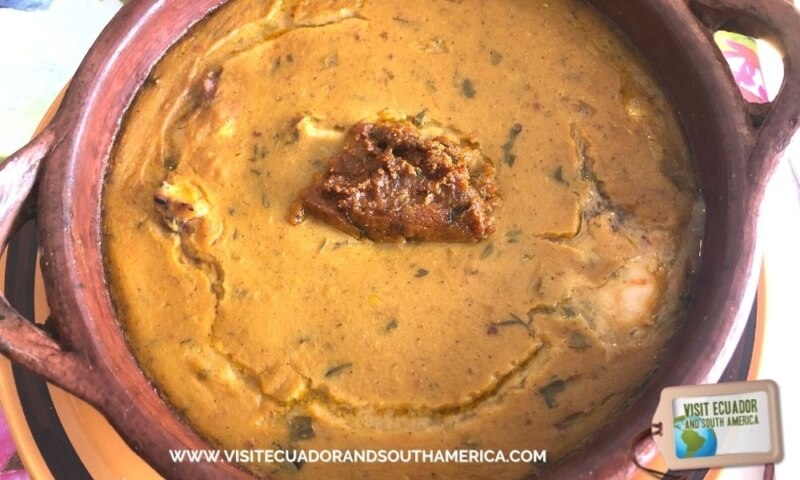 Although cazuela used to be prepared mainly with fish,  now you can taste cazuela with shrimp, crab, calamari, octopus, and other seafood.
If you are in South America, I would love to see your pictures.
How is it made
The first step is to grate the green plantain and prepare the seasoning with cumin, coriander, pepper, salt, oil, and water. The mix of these ingredients, including fish and peanut paste results in this delicious dish.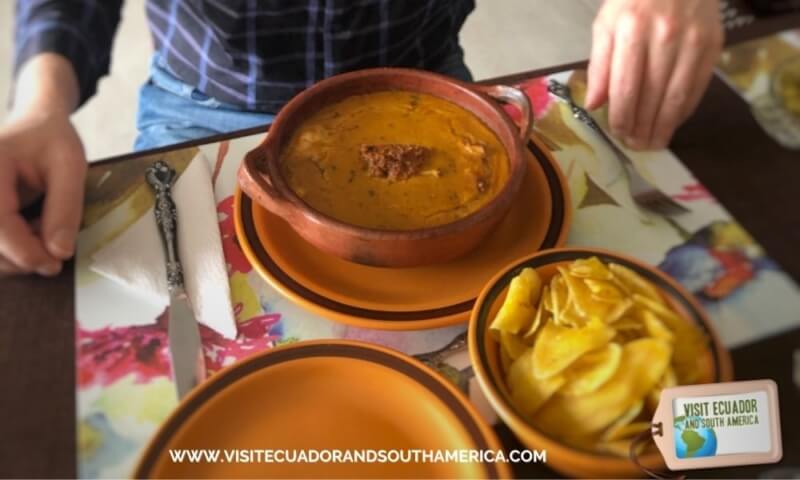 How do we eat cazuela
Most restaurants serving traditional food from the coastal region of Ecuador will serve cazuela. The toppings may vary a bit, but for most, they include green plantains rice, and some may add some ketchup for additional flavor.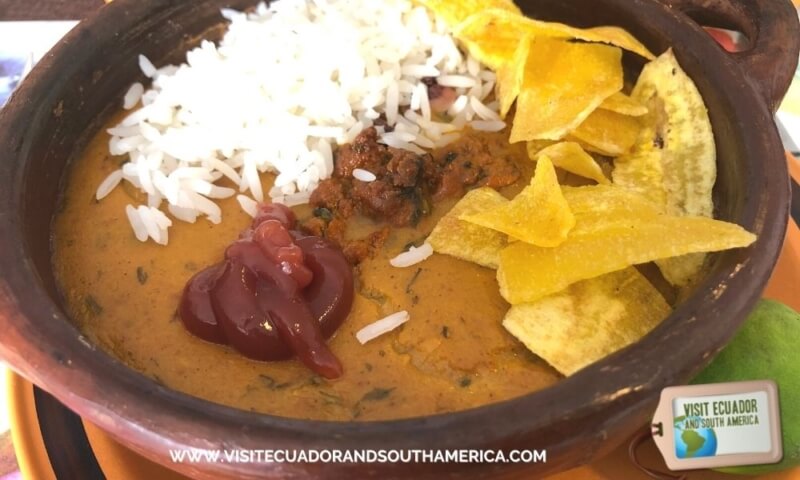 Traditional food from the Coastal region you should taste
If you love traveling and enjoying different food worldwide, here are some of our additional recommendations on the food you can taste in Ecuador.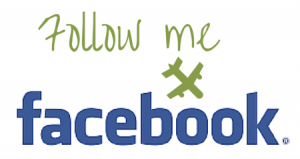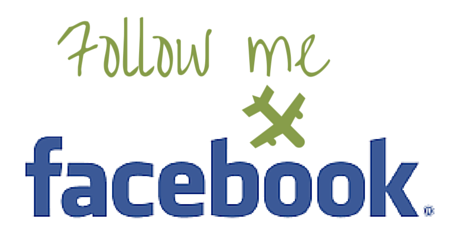 Make sure to taste some cazuela if you love tasting different food or want to experience some of our local flavors.
Have you tried cazuela?
Let me know what you think.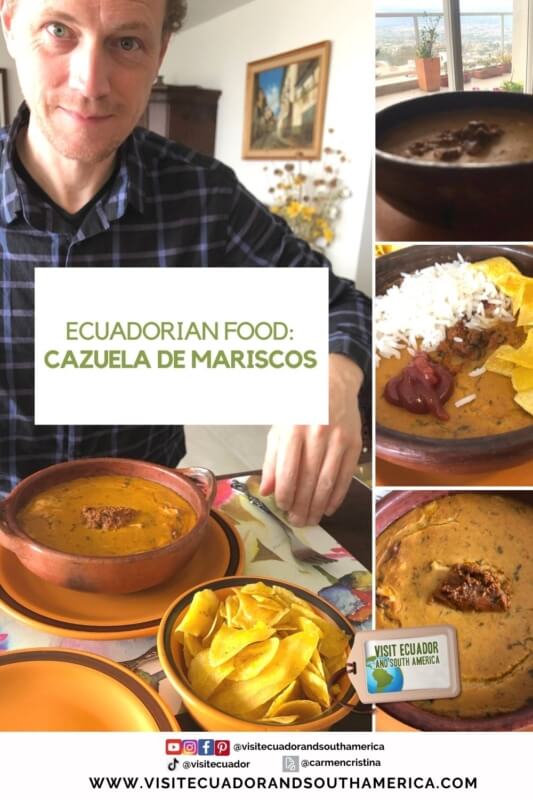 If you love cooking and would like to taste some of the traditional food of South America, Gran Cocina Latina: The Food of Latin America comprises 500 well-written recipes from all Spanish-speaking countries in Latin America, providing great information and recipes of the exciting food you can prepare at home. At the same time, you plan your visit to South America.
Don't just dream it. Make it happen. Plan your South American trip with a local!
Take a look at this list of travel resources to plan your trip and travel in South America.
Day dreaming about your trip to South America? Order here your Free Ebook; I share with you some useful tips & resources for a memorable trip!
I invite you to follow me on Facebook, Twitter, Pinterest, and Instagram. In addition, you can subscribe on YouTube.
You can also send an email to get help planning your trip: info(at) visitecuadorandsouthamerica(dot)com.
Save
Save
Save
Save
Save