Ecuadorian food: biche de pescado or viche de pescado

Manabi, a prominent province in Ecuador, boasts impressive fishing production, resulting in some scrumptious dishes that will delight your palate.
On the other hand, Montecristi symbolizes excellence in crafting Panama straw hats, known for their unparalleled quality. These hats demand meticulous weaving, patience, and expert craftsmanship, making them a rare and treasured find.
Whether you make it to the Coastal region of Ecuador or not, this is one soup that you should definitely taste if you are in the country.  Viche is a delightful soup made here that embodies the region's rich heritage and bountiful resources. First of all, it has the perfect combination of flavors of the sea. In addition, the soup is thick and filling. So, you will probably not want to order a second dish after eating it.   

If you are in South America, I would love to see your pictures.
What is biche de pescado?
Viche or biche de pescado is a hearty fish soup traditional from Manabi province in the Coastal region of Ecuador.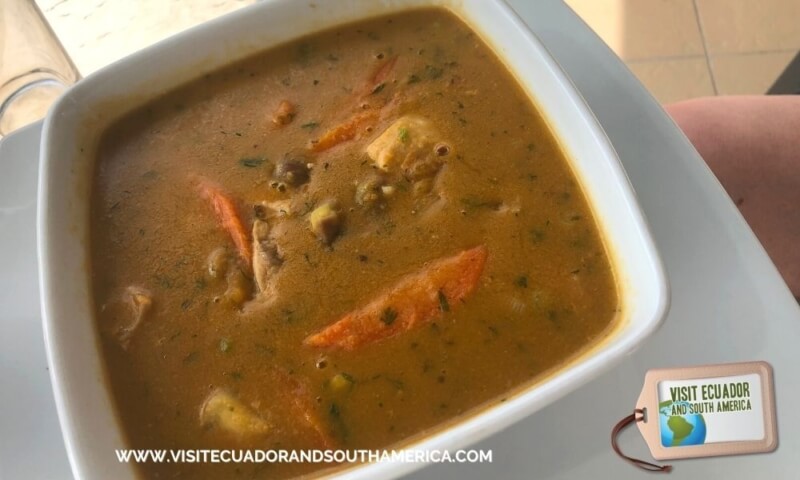 What is it made of
This soup´s ingredients are fish, yuca, corn, ripe plantain, peanut, garlic, onion, and other seasonings.
How to eat it
The soup is served, ready for you to enjoy.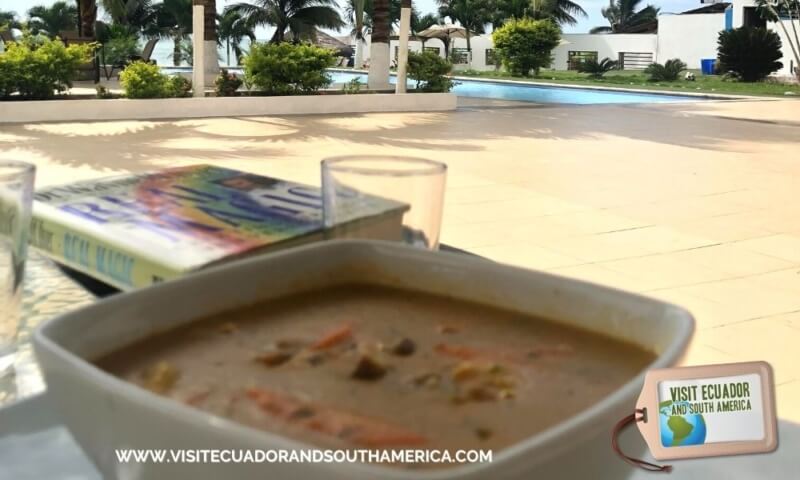 In addition, If you are making the soup at home, you can add sweet potatoes and kidney beans to the recipe.
In conclusion, if you like soups and are not against the idea of enjoying a warm soup whilst, in warm weather, biche de Pescado is ideal for you.
Make sure to add viche or biche de pescado to your list of traditional food to taste during your visit to Ecuador. Also, when you visit Ecuador, you will find that there are many delicious soups to choose from.  I will recommend you taste this one if possible.
Want to learn to make some of these dishes and many more? This book: Gran Cocina Latina: The Food of Latin America, comprises 500 well-written recipes from all Spanish-speaking countries in Latin America, providing great information and recipes of the exciting food you can prepare at home while you plan your visit to South America.
Don´t just dream it. Make it happen. Plan your South American trip with a local!
Take a look at this list of travel resources to plan your trip and travel in South America.
Daydreaming about your trip to South America? Order here your Free Ebook. I share with you some useful tips & resources for a memorable trip!
I invite you to follow me on Facebook, Twitter, Pinterest, and Instagram. In addition, you can subscribe on YouTube. You can also send me an email to get more information or help planning your trip: info(at) visitecuadorandsouthamerica(dot)com.
Save
Save
Save