WhatEcuadorian Food: Exploring Cuenca's Traditional Cascaritas Dish
Cuenca, the charming city nestled in the southern region of Ecuador, has long been celebrated as a mecca for foodies seeking authentic culinary experiences. Among the treasure trove of delightful dishes that tantalize the taste buds, Cuenca's Traditional Cascaritas Dish stands out as a true gem.
This beloved traditional food, originating from the provinces of Cañar and Azuay, has captured the hearts and palates of both locals and visitors alike. With their irresistible crunch and mouthwatering flavor, Cascaritas have become a sought-after delicacy, making their mark in festivals and gatherings throughout the region.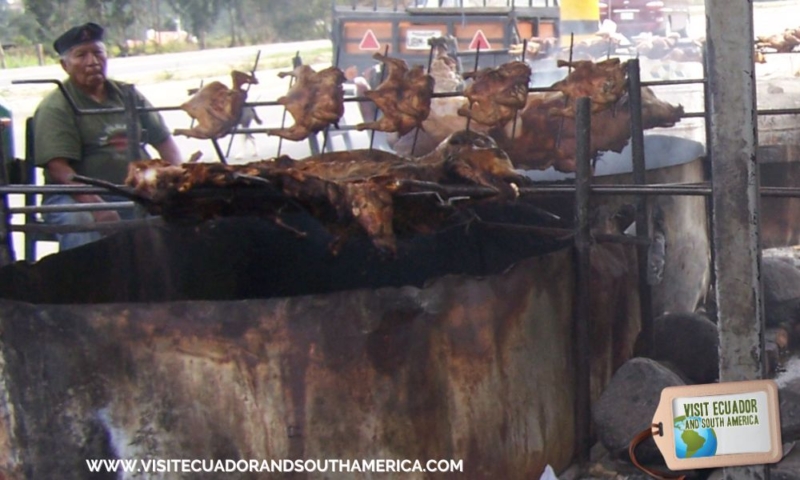 Cuenca: A Foodie's Paradise
Beyond Carnes de San Joaquin, Cuenca is a city that has much to offer to the food enthusiast. Its vibrant food markets, such as Mercado 9 de Octubre, are a feast for the senses, where you can explore an abundance of fresh produce, local delicacies, and traditional ingredients. Don't miss the chance to savor Ecuadorian classics like llapingachos (potato patties), mote pillo, and guinea pig (cuy), a unique delicacy in this part of the world.
As you stroll through the charming streets of Cuenca, you'll encounter a variety of quaint cafes, charming bistros, and fine dining establishments, each offering its own culinary delights. From traditional Ecuadorian cuisine to international fusion, the city's culinary scene is diverse and fascinating.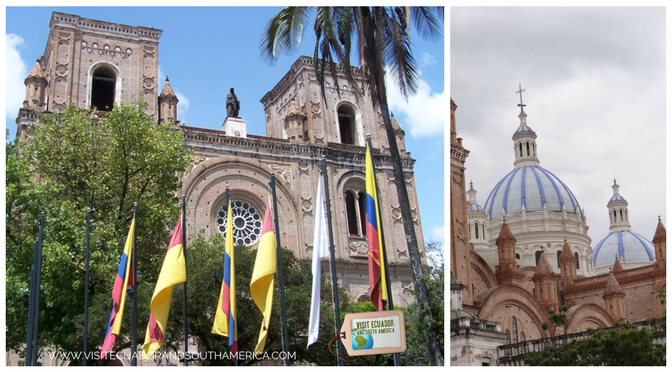 The History and Preparation of Cascaritas
The history of Cuenca's Traditional Cascaritas Dish dates back to the 1950s when it was considered a symbol of high social class. Over time, however, this culinary masterpiece has transcended social barriers to become a cherished part of Cuenca's gastronomic heritage. At the core of this delicacy lies the process of browning the pig's skin to perfection. After removing excess fat, the skin is meticulously toasted using a blowtorch and eucalyptus branches. The result? A crispy delight that offers a symphony of textures and flavors.
If you are in South America, I would love to see your pictures.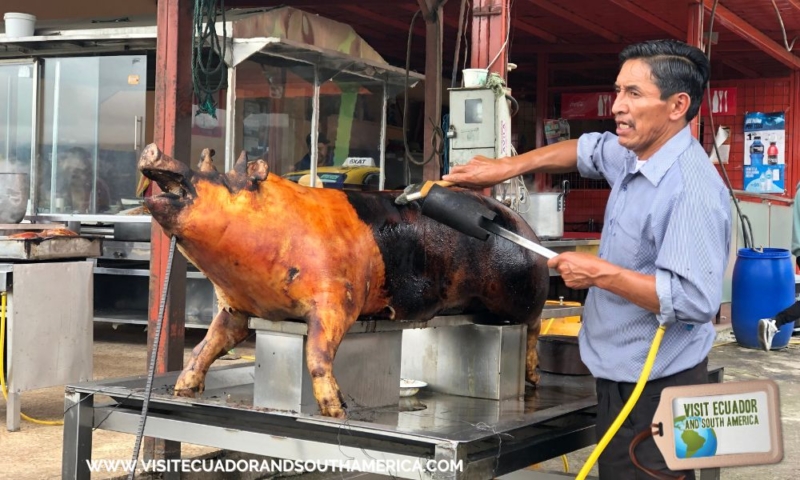 Accompaniments to Savor
What's more, people don't enjoy Cascaritas in isolation; they often serve them together with other accompaniments that elevate the entire culinary experience. The dish is traditionally served with mote, a type of hominy, which adds a delightful chewiness. Additionally, Cuenca's Traditional Cascaritas Dish is best savored alongside the famous llapingachos, potato tortillas that are a true testament to Ecuadorian culinary expertise. This perfect marriage of flavors and textures creates a memorable meal that will leave you craving for more.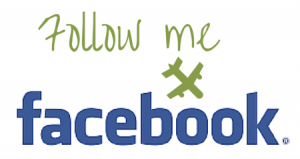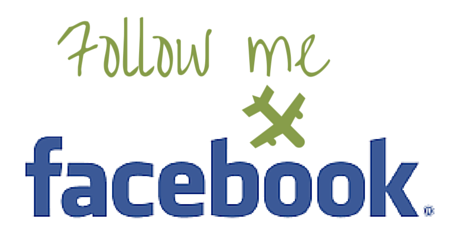 Where to Find Cascaritas in Cuenca
For those seeking to embark on a gastronomic adventure in Cuenca, finding the perfect place to savor Cascaritas is a must. The city is dotted with numerous restaurants and street vendors that offer this exquisite dish. Many of these are located near the highway in Azoguez, Biblián, Déleg, Cañar, and La Troncal. One popular spot is the bustling Mercado 10 de Agosto, where you can immerse yourself in the vibrant local food scene and savor Cascaritas prepared by skilled artisans. Another renowned establishment is Restaurante El Chato, a beloved eatery known for its authentic Ecuadorian cuisine. No matter where you choose to indulge, the Cascaritas in Cuenca is sure to leave an indelible impression on your taste buds.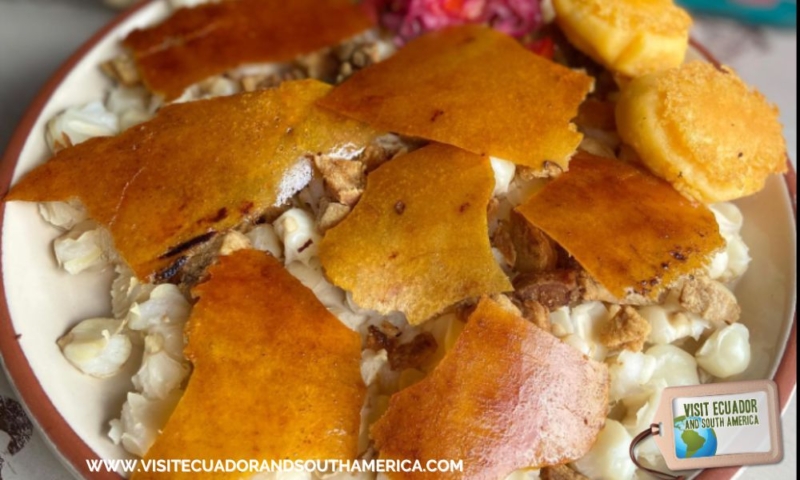 Furthermore, the province of Cañar is also home to the impressive Ingapirca ruins, Cojitambo ad Laguna de Culebrillas which are also worth visiting.
Cascaritas, the crispy delight from Cuenca, encapsulate the rich flavors and culinary traditions of this enchanting city. From its humble beginnings as an exclusive dish for the elite to become a beloved symbol of Ecuadorian gastronomy, Cascaritas have cemented their place in the hearts of food enthusiasts. Whether you're a local or a traveler in search of authentic culinary experiences, indulging in Cascaritas is an absolute must.
If you want to discover the culinary paradise of Cuenca, Ecuador, where authentic flavors and rich gastronomy await, make sure to indulge in the delicious cascaritas, and to taste carnes de San Joaquin.
Some posts on this site contain affiliate links, meaning if you book or buy something through one of these links, I may earn a small commission (at no extra cost to you!).
Have you tried cascaritas? Leave your comment below!
If you enjoy the content, please consider liking, commenting, and subscribing. It's free, and it helps us.  Every little bit will help fund our travels and continue to bring great content to our site!
Planning a trip soon? Comment below or send me an email. I can help you plan your trip.
PIN IT FOR LATER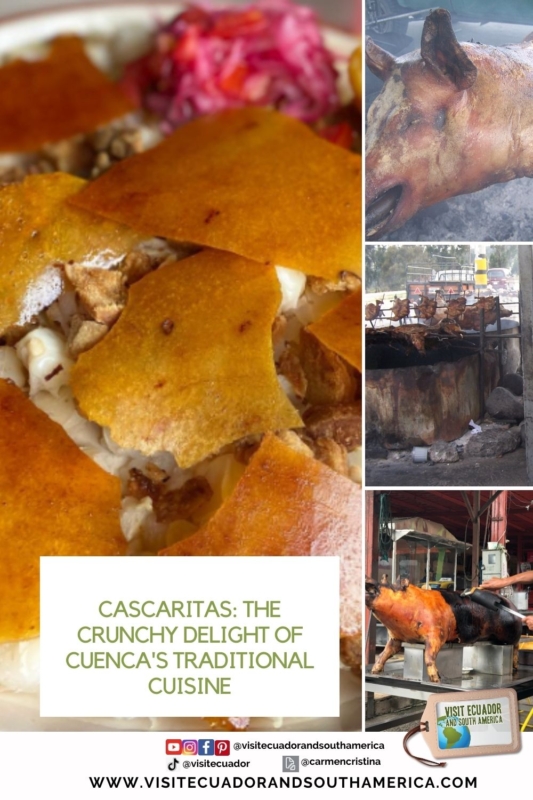 Want to Learn to make some of these dishes and many more? Gran Cocina Latina: The Food of Latin America, This book comprises 500 well-written recipes from all Spanish-speaking countries in Latin America, providing great information and recipes of the exciting food you can prepare at home. At the same time, you plan your visit to South America.
Don´t just dream it. Make it happen. Plan your South American trip with a local!
Take a look at this list of travel resources to plan your trip and travel in South America.
Daydreaming about your trip to South America? I share with you some useful tips & resources for a memorable trip! Order here your Free Ebook.
I invite you to follow me on Facebook, Twitter, Pinterest, and Instagram. In addition, you can subscribe on YouTube. You can also send me an email to get more information or help planning your trip: info(at) visitecuadorandsouthamerica(dot)com.