Best places to eat in Cuenca, Ecuador
by guest blogger: Bill Grantham
Hello travelers, my name is Bill, I am a photographer and an overall lover of food and culture.
I chose to come to Cuenca for so many reasons.  From a very young age I was intrigued by other cultures and I wanted to learn why and how they lived, so I decided to travel to Cuenca, Ecuador.
The consistent temperatures, and the beauty surrounding this city, made my decision a simple one.  There are so many things here to make your trip exciting, and memorable.
A few things you definitely won't want to miss while here are, 'Homero Ortega Museum' for the history and making of the Panama Hats, Pumapongo Museum and gardens for amazing views of the surrounding mountains and landscape, Mirador de Turi for more spectacular views, and if you are up for it, a majestic climb up the many many steps.
Short bus trips, of around an hour or less, will put you in some great mountain hiking and picturesque views.


When you arrive in Cuenca you will want to know where to get that first cup of amazing coffee in the morning.
There are several small places that make coffee, although more of a gringo thing here as most Ecuadorian coffee is hot milk in which you add a little coffee to, but the best cup of Joe comes from a very popular gringo hangout called 'Goza Espresso Bar'.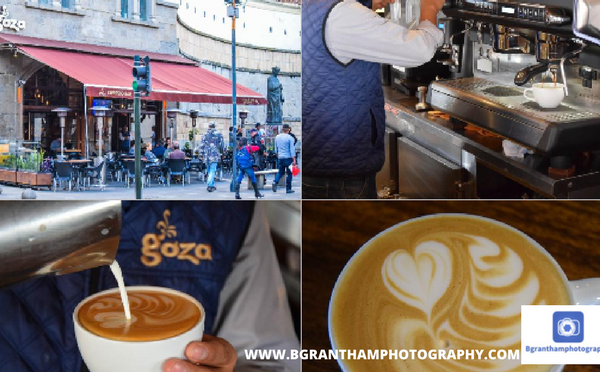 They grind the beans fresh each time you order.  The options are quite vast, and they have mastered the craft.
Located near a lot of foot traffic, and near a couple schools on Calle Larga and President Borrero, Goza is sure to please in many ways.
After you have finished your coffee, and taken in some of the action on one of my favorite corners for people watching, head on down to 'Salon Tres Estrellas'.
In this restaurant you can enjoy a special traditional dish of Cuenca: Cuy is also known as Guinea Pig.  It might sound strange, but it is actually quite flavorful.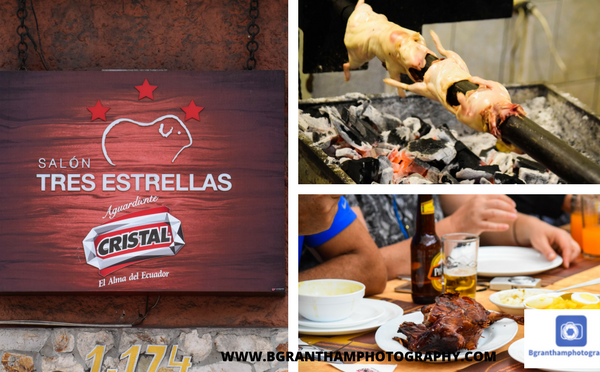 Once you arrive you will need to give your name, how many in your party, and how many Cuy they need to prepare for you.
Visitors can spend some time with a tour of the kitchen and seeing the stages of preparation.
You definitely don't want to miss this experience!  Tres Estrellas is located on Calle Larga and Jesus Arriaga
Next it might just be time for some dessert!
There are oh so many places that put their baking, and dessert making, on display to temp you inside.
Many of the treats here are delicious, but if you want the best, you will not need to travel very far.
Walk off a little of that traditional meal, and head over to 'Mishquis' for a sweet treat to satisfy even the most selective of palette's.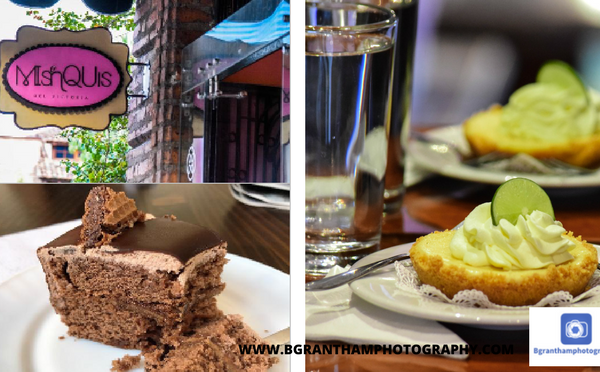 Located near Goza, on the intersection of Calle Larga, and Presidente Borrero, this quaint little pastry shop is beside the Hotel Victoria.  Your taste buds will thank you.
If you are in the mood for healthy, vegetarian, or vegan options.
There are some great choices for that as well.
The place to go is 'Sofy'.  Located on Benigno Malo and Bajada del padron, Sofy makes fresh, organic, sugar-free, healthy options every day.
Quaint, pet friendly, and, of course, people friendly, Sofy is guaranteed to please.
The owner, Sofia Palacios, will entertain with her wit, and charm.
Whether it is breakfast, lunch, or dinner, you will absolutely love this place.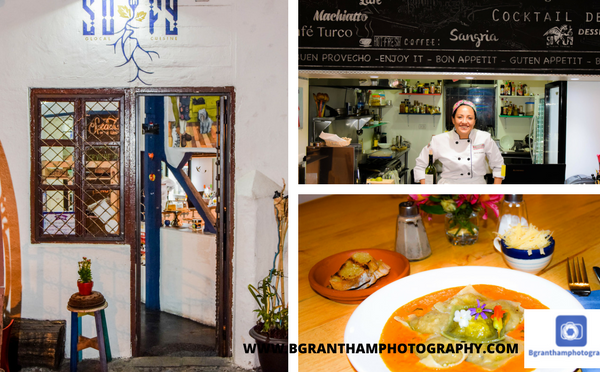 Quality and affordability. SOFY also offers a menu for vegans, and meat lovers alike.  You can taste the passion, and love of food in every bite.

Many conversations around Cuenca, amongst expats, revolve around "the best pizza".
Owner, Maria, and her fiancé Luis, recently purchased 'Pizzalaqua', and have done an amazing job with it.  It is a small place with a second level seating area.
Newer, and clever renovations make this place all the more interesting.  The pizza here is one of the best I've personally ever had.
The sauce tastes authentic to the states, whereas others here are bland and season less.
Pizza and Craft beer, along with lower prices on pizza, makes Pizzalaqua a great place to grab a slice, chill, and hang out for a little while.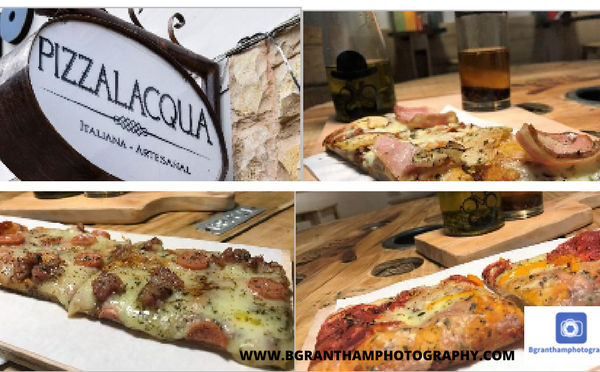 Just don't expect lunch, as they open daily around 5:00 pm.  Pizzalaqua is located on Honorato Vasquez near Hermano Miguel.
Once you've taken in the sights, and filled yourself with the amazing foods in Cuenca, there is but one more thing to do; go for a drink or two, enjoy local sports, culture, and other expats at your choice of many bars, clubs, or discotheques.
I couldn't narrow it down to just one place as my favorite, so I will give you my top two.  On Calle Larga, just west of Presidente Borrero, is a small place called Chiplote.
There you will find some great people, and the home of the two for one drinks. The food there is good as well.
Just a few steps away, and around the corner, located on the Tomebomba River is a great hangout called Inca Bar and Lounge.
Here you will find several televisions for watching USA, and Ecuadorian sports, as well as draft beers, and some crazy good and interesting food choices.
The owner, Mike, is an expat himself.  Many gringos like to get together here.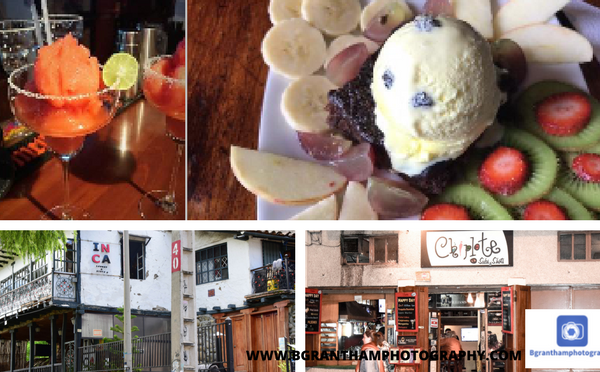 From a photographer's standpoint, I have enjoyed the busy streets, and the multitude of activities happening at any given moment, but the place to go for amazing landscape photography, within the city, is Museo Pumapongo.
There are Ruins, a bird sanctuary, several art exhibits, and even an ice cream shop to entertain a person for several hours.
Pumapongo is located just outside El Centro, on Calle Larga, but It's not too far to walk and enjoy for many hours.
There is also Mirador del Turi, which invites one to enjoy some of the very best views of the beautiful city of Cuenca.
Turi can be reached via a short taxi or bus ride.  Taxi is approximately two dollars, and the bus is 25-50 cents.
As I had mentioned above, you can traverse the steps to Turi for an amazing workout.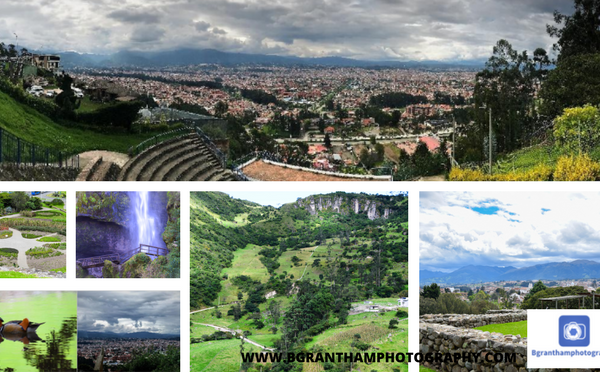 There are so many beautiful places to see that are within an hour of Cuenca, such as Giron, and Cajas National park.  Be sure to check out as much of this beautiful country as you can.  You'll be so glad you did.
Look me up when you come to Cuenca, I would love to meet you, and share everything that I have learned and loved about this incredibly diverse community.  You can contact me via Facebook.
There are websites where other expats offer services, but if you want a young local guy, who knows the city like the back of his hand, I have just the guy.
I met Edgar on my second day, he has not only been a blessing, but has become a good friend.
His knowledge of both languages, as well as the city, have made my life so much easier.  If you are in Cuenca for a few days or longer, the one to contact is Edgar.  I will provide his cellular number for either calls or WhatsApp, and his Facebook, so you can reach out to him.  His Cell is +593994083077 and his Facebook is Edgar Efrain Pillco.
You can get a wonderful photography and video souvenir of your trip to Cuenca! Contact  our guest blogger Bill on Facebook and check his beautiful photography on his web-page   www.bgranthamphotography.com
If you found this page helpful, I would appreciate it if you would pin, share or tweet it on any social media platforms you use! Every little bit will help fund our travels and continue to bring great content to our site!
Planning a trip soon?  Comment below or send me an email, I can help you with more tips to save money or to plan your trip.
PIN IT FOR LATER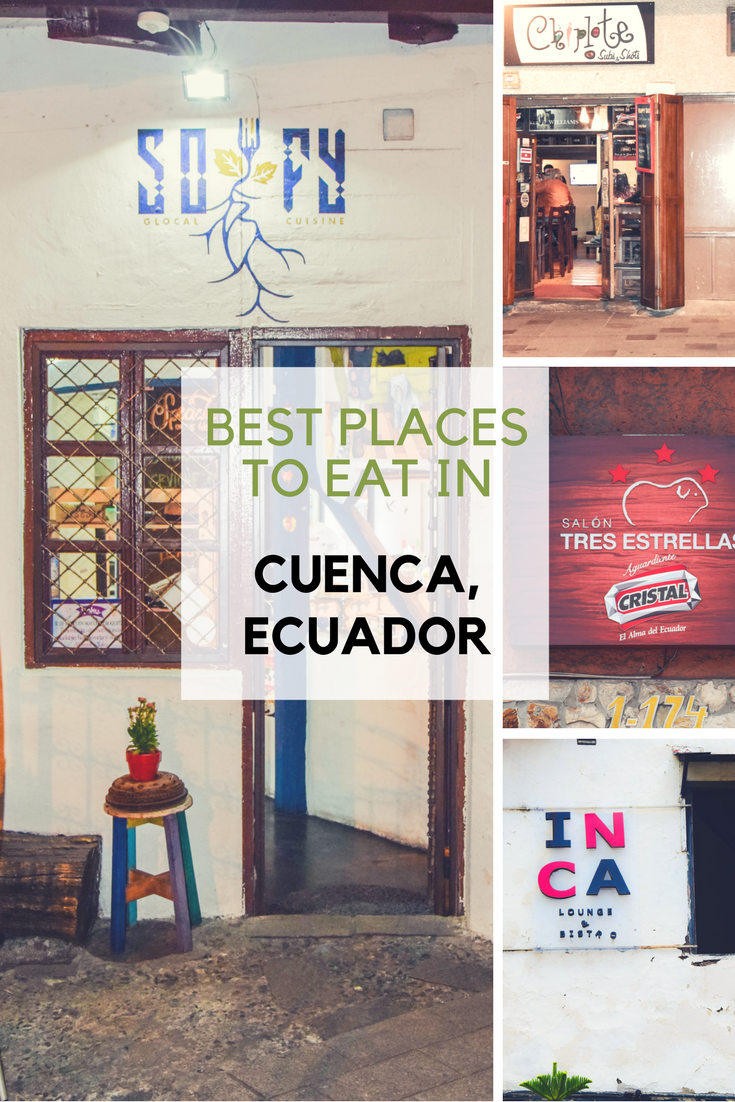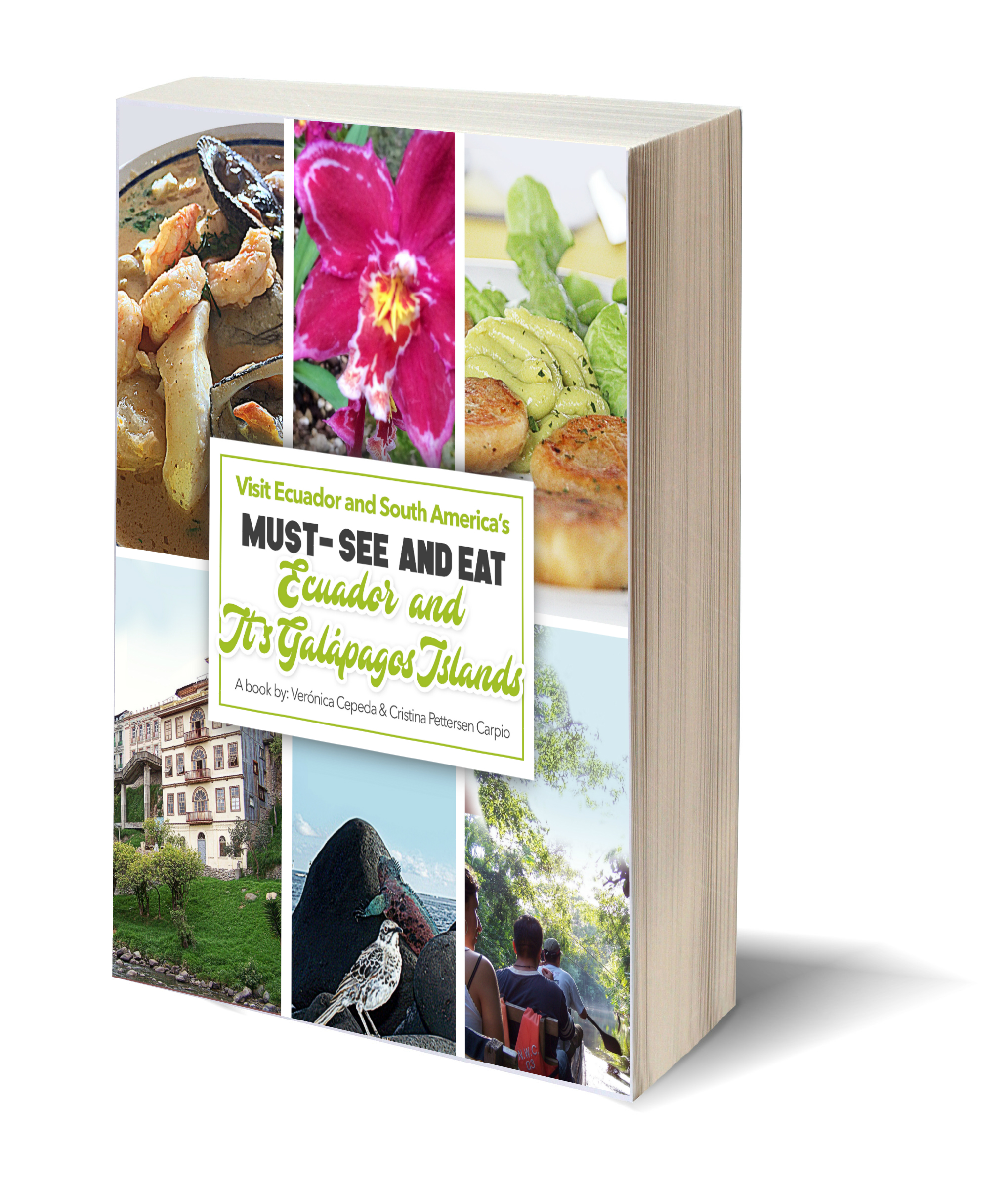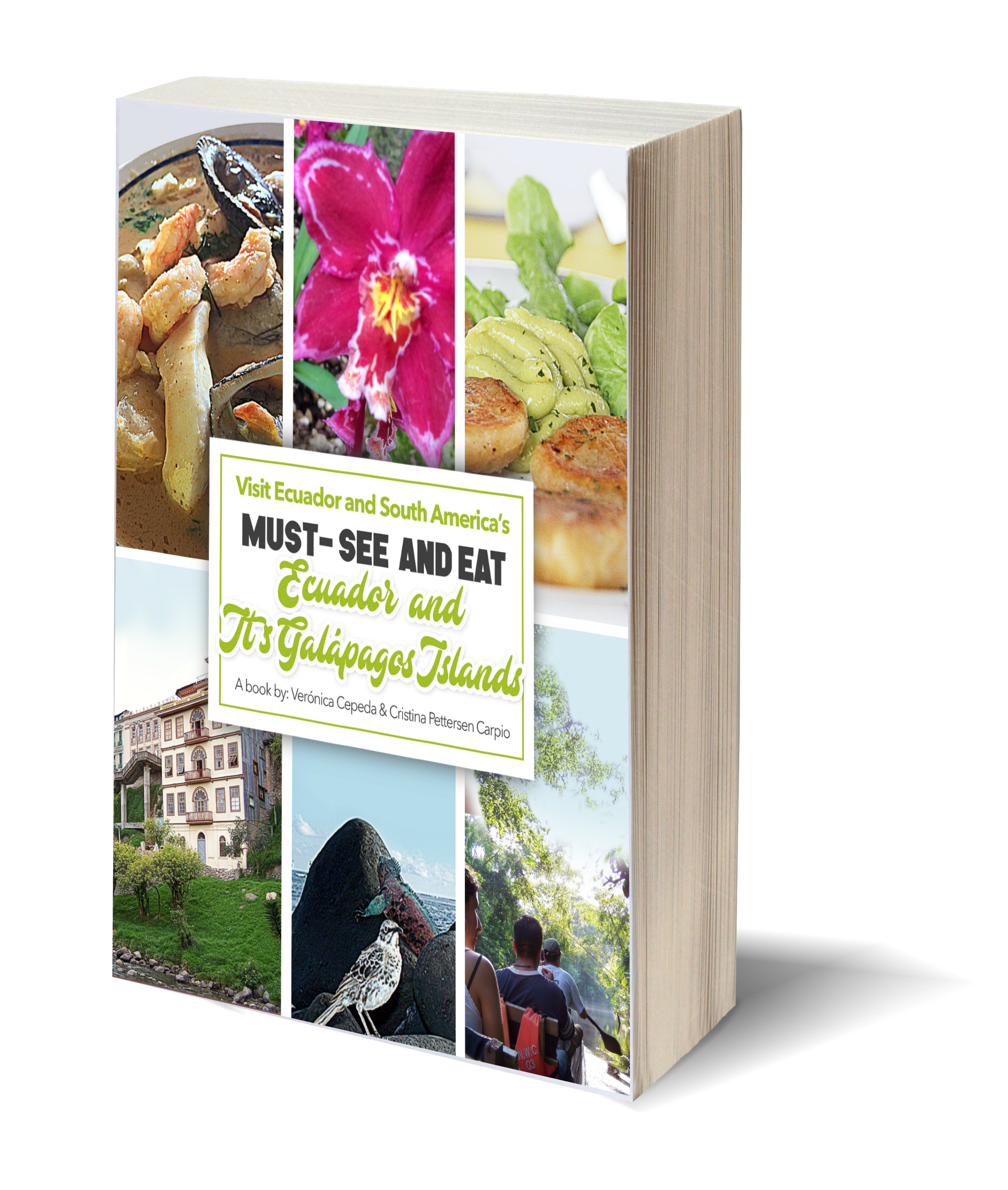 If you want to get inspiration and insider's tips to plan an unforgettable trip to Ecuador and its Galápagos Islands, order your Ebook here:   [simpleecommcart_add_to_cart id="1″ ]
If you want more in-depth information and also a guide that you can bring along during your trip, I recommend the travel guide Lonely Planet Ecuador & the Galapagos Islands
.
This is a great source of information and tips, maps and all you need if you plan on visiting Ecuador. I personally like the option of having a hard copy version where I can take notes and have at hand.
Don´t just dream it, make it happen. Plan your South American trip with a local!
Take a look at this list of travel resources to plan your trip and travel in South America.
Day dreaming about your trip to South America? Order here your  Ebook, I share with you some useful tips & resources for a memorable trip!
Finally, I would like to invite you to follow me on Facebook, Twitter, Pinterest and Instagram.
In addition, you can subscribe on YouTube.  Or, send email to get help planning your trip: info(at) visitecuadorandsouthamerica(dot)com
Save
Save
Save
Save
Save
Save
Save
Save
Save