Hotel Molino del Puente near Cajas National Park, perfect to enjoy nature.
Welcome, fellow travelers and adventure seekers! Today, we have an exciting tale to share about our unforgettable stay at the charming Molino del Puente hotel, nestled near the breathtaking Cajas National Park and the captivating city of Cuenca.
Join us as we embark on a delightful journey filled with incredible landscapes, delectable cuisine, and warm hospitality.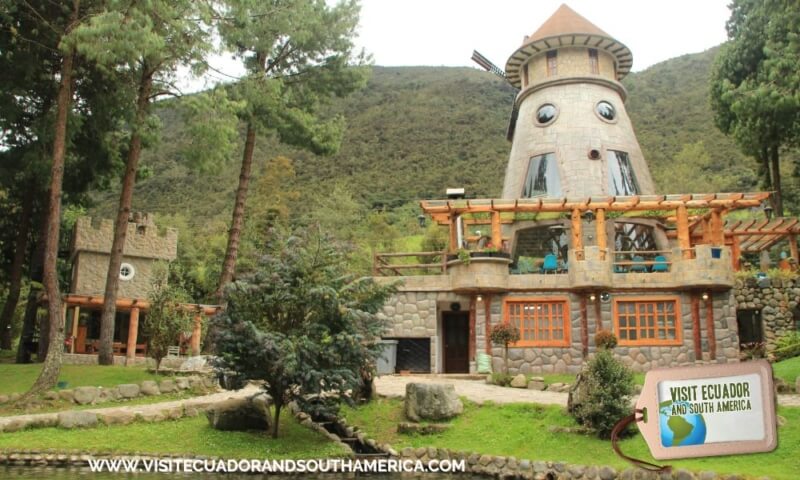 This was a new place we were able to discover during our latest road trip from Quito to Cuenca, a trip we used to make at least once a year to visit my grandparents and family, and this time it had been over 5 years since we were here, so we were extremely pleased to find out about Molino del Puente located only 19 km away from Cuenca.
If you are looking for a place to escape the hubbub of the city, Molino del Puente is the place for you!
The mills transport you to Europe, and at the same time get you to feel the imposing Andes with its mountains and landscapes.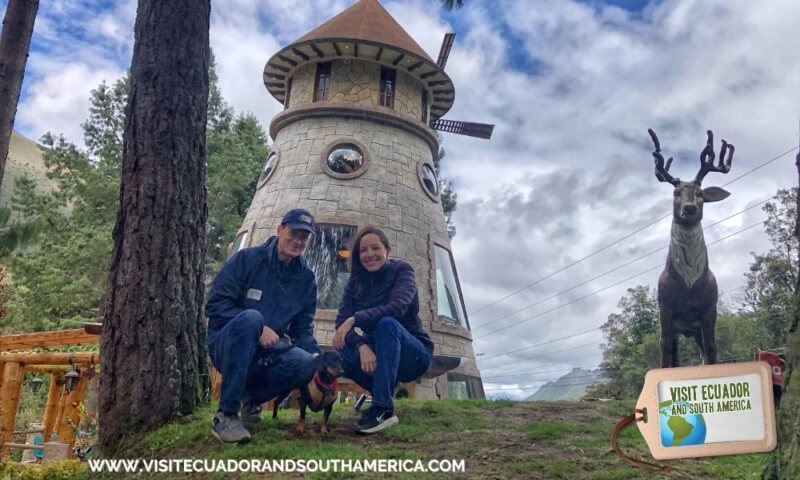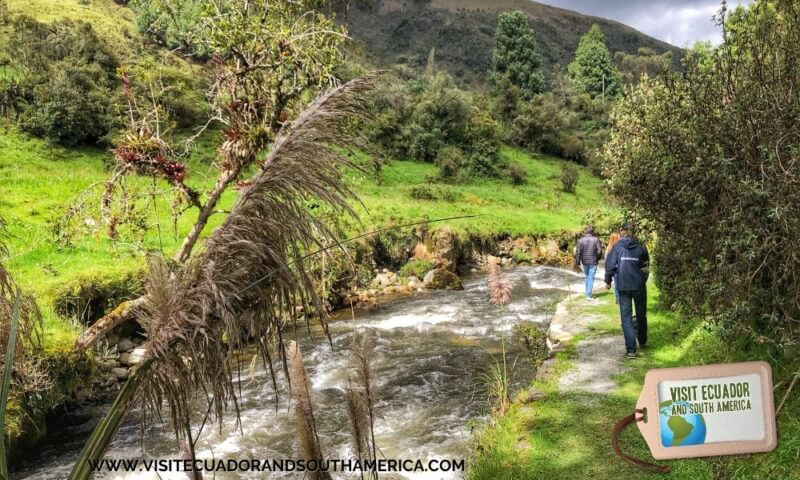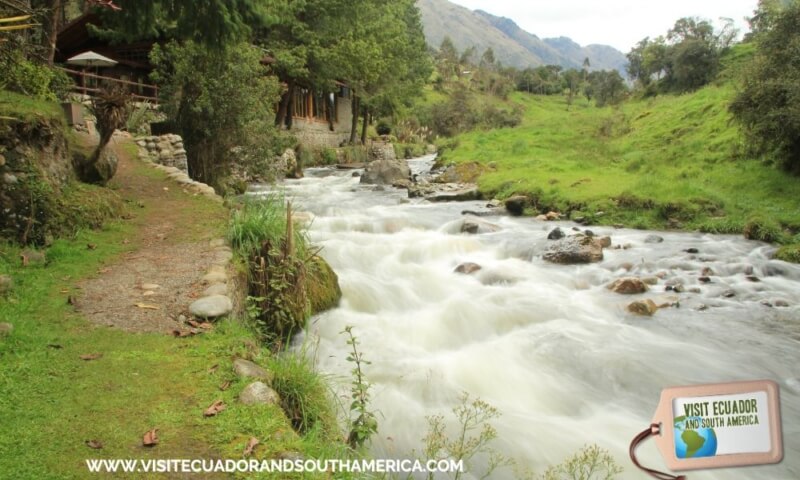 About Cuenca
Cuenca, a hidden gem nestled in the heart of the Andean highlands of Ecuador, is a city that will capture your imagination and steal your heart. With its well-preserved colonial architecture, cobblestone streets, and rich cultural heritage, Cuenca is a delight for every traveler. Stroll at leisure and lose yourself in the charming historic center, a UNESCO World Heritage site, where you'll encounter majestic cathedrals, vibrant plazas, and lively markets brimming with local crafts and culinary delights. Cuenca offers a harmonious blend of old-world charm and modern sophistication, making it a must-visit destination for any discerning traveler seeking an authentic and enriching experience in Ecuador.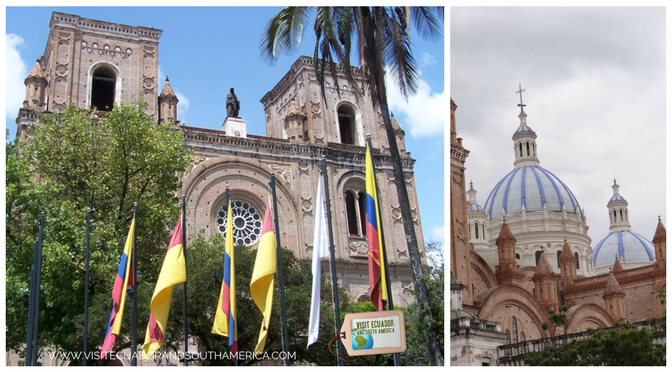 About Cajas National Park
Located just a stone's throw away from Cajas National Park, Molino del Puente is the ideal base camp for nature enthusiasts and explorers. The park, with its rugged terrain, crystal-clear lakes, and misty cloud forests, offers a myriad of hiking trails and awe-inspiring vistas at every turn.
Keep in mind that El Cajas National Park is only 6 km away! El Cajas is home to stunning glacial valleys, moors, forests, and a network of breathtaking mountain lakes, the ideal place for those who love nature.
SERVICE
The friendly staff went above and beyond to ensure our stay was nothing short of exceptional, catering to our every need with a warm and genuine smile.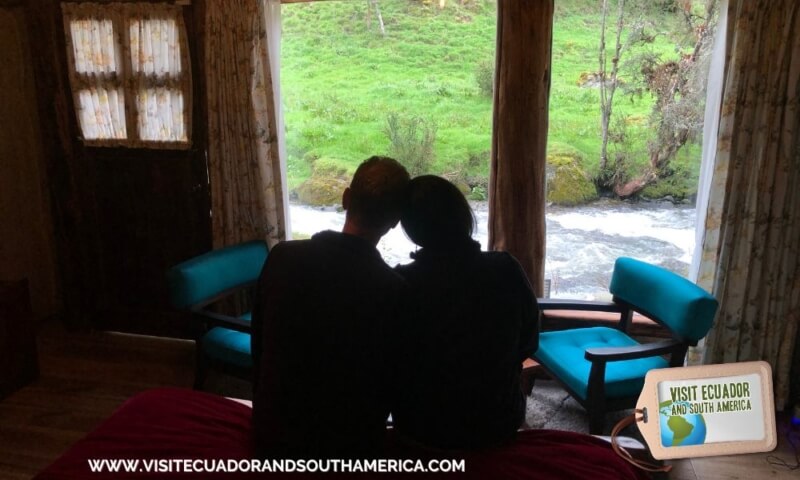 ACCOMMODATION
From the moment we set foot into our little cabin next to the river at Molino del Puente, we were instantly captivated by its rustic yet elegant ambiance. The cabins exude an enchanting charm with their picturesque architecture, resembling hobbit houses and located in lush surroundings.
The cabins are fully furnished with comfortable beds, a small sitting area, a TV, and a private bathroom with free toiletries and a shower, providing a wonderful retreat after a day of exploration.
Our cabin was cozy and warm, as it had a heater and an electric fireplace.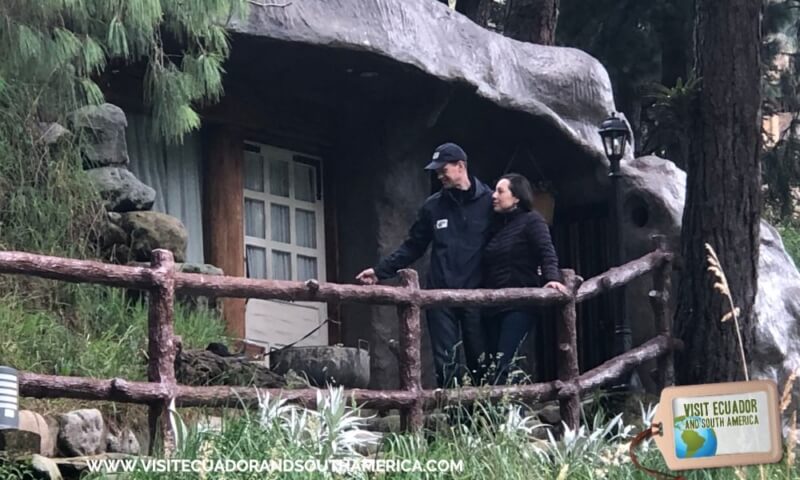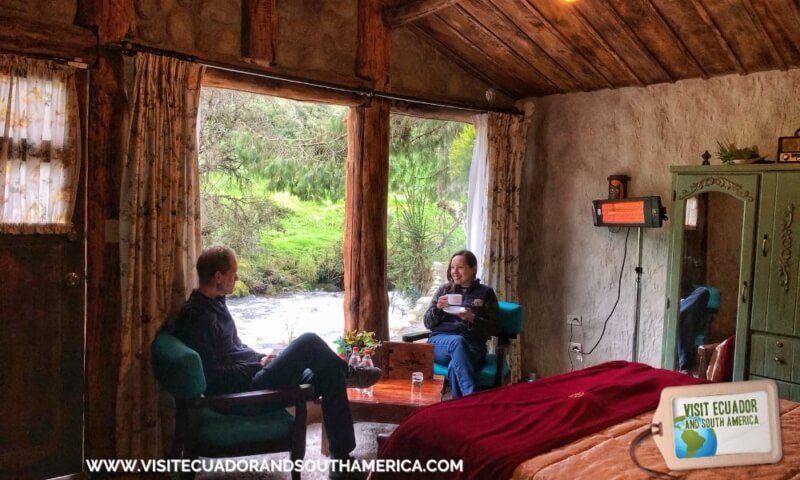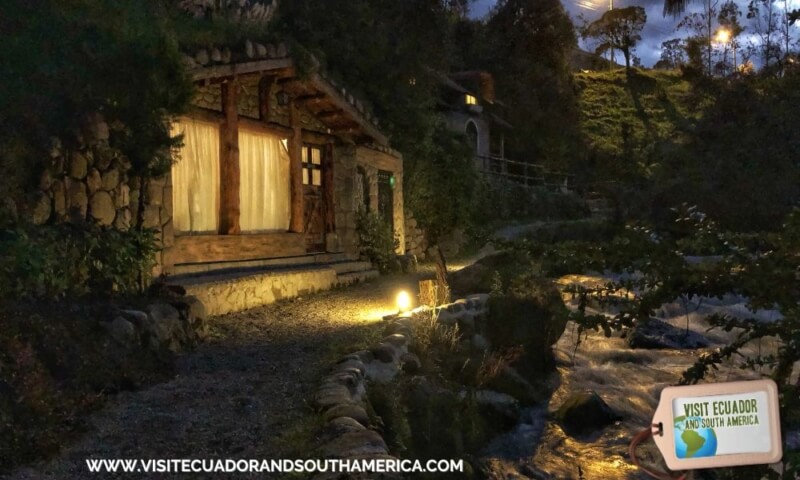 FOOD
What a great way to start the day – and get ready to go back to work after a short 20-minute drive to Cuenca – with a delicious breakfast!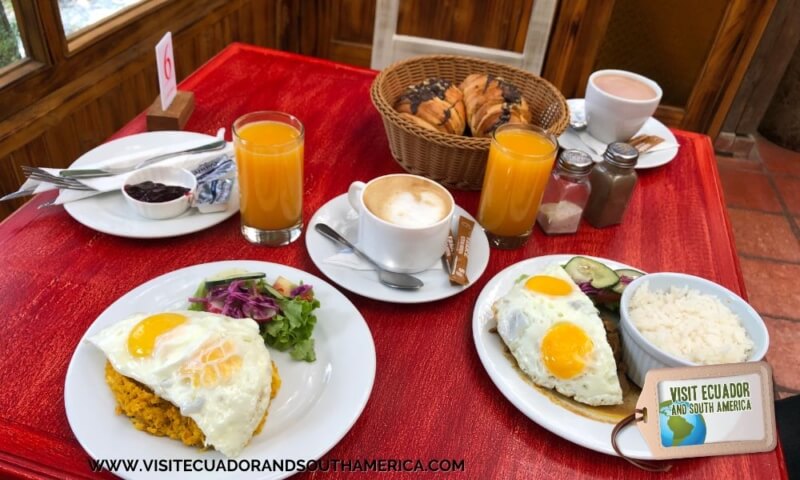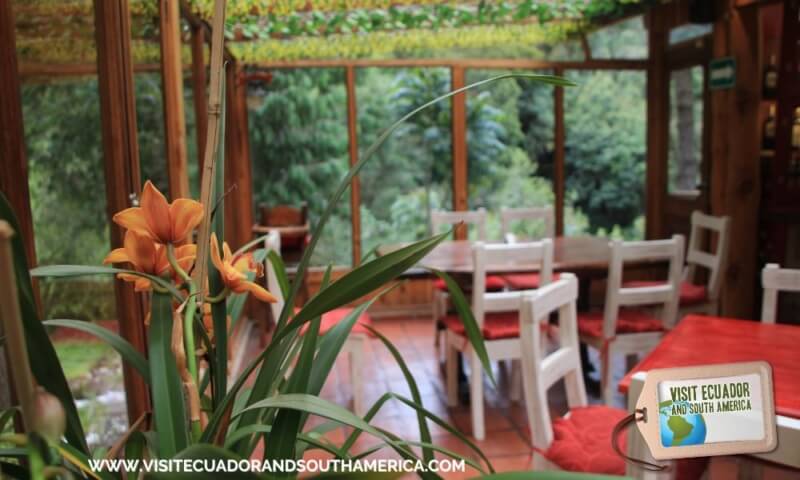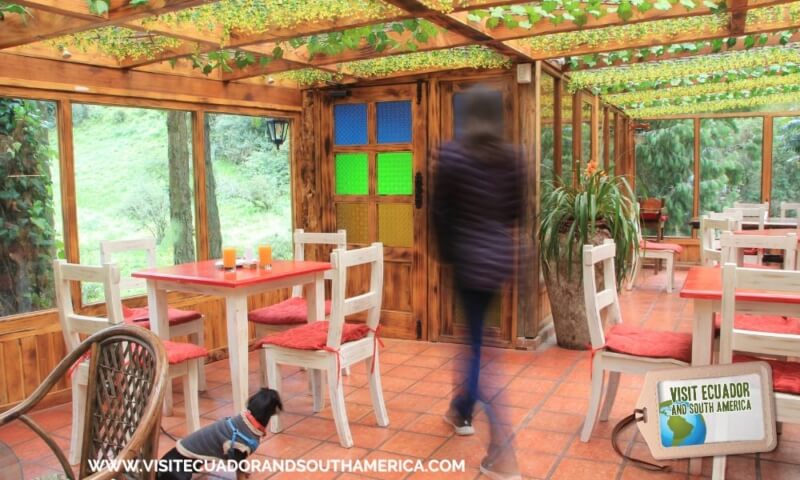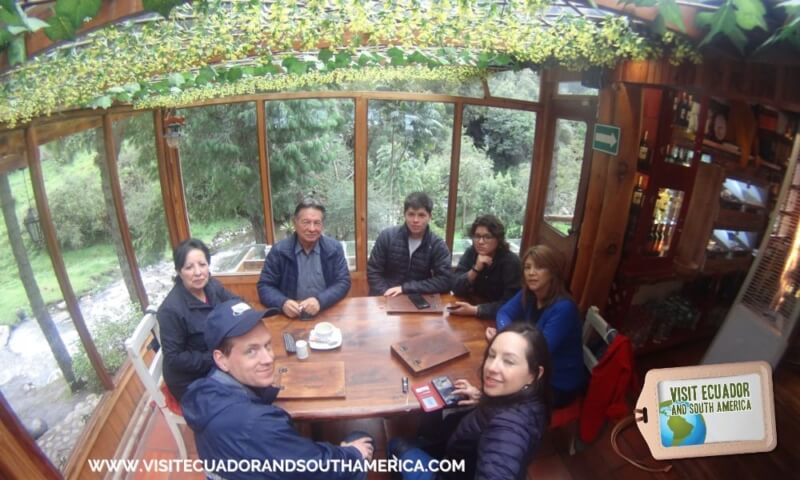 Prepare your taste buds for a culinary adventure like no other! Molino del Puente's on-site restaurant truly impressed us with its delectable offerings. Every meal was a gastronomic delight, showcasing the flavors of the region with a creative twist. From traditional Ecuadorian dishes bursting with local ingredients to international delights prepared with finesse, each plate was a work of art. We highly recommend trying the local specialties, as well as indulging in mouthwatering desserts that are sure to leave you craving more. Some recommendations include locro de papa, cazuela, and trout.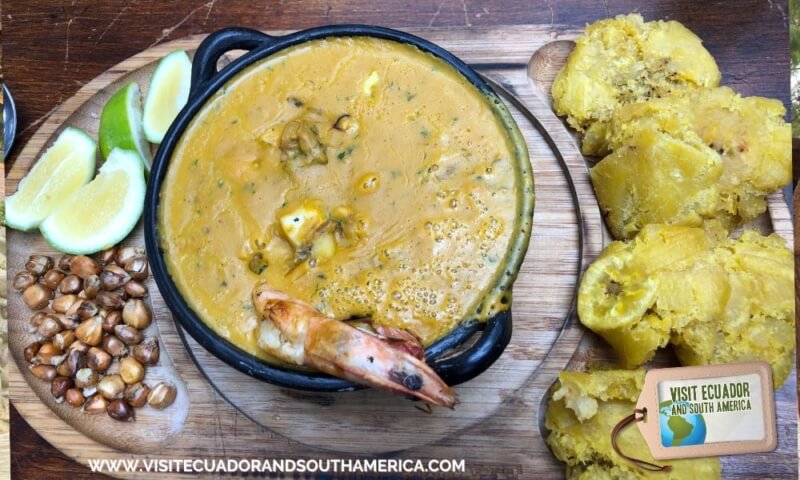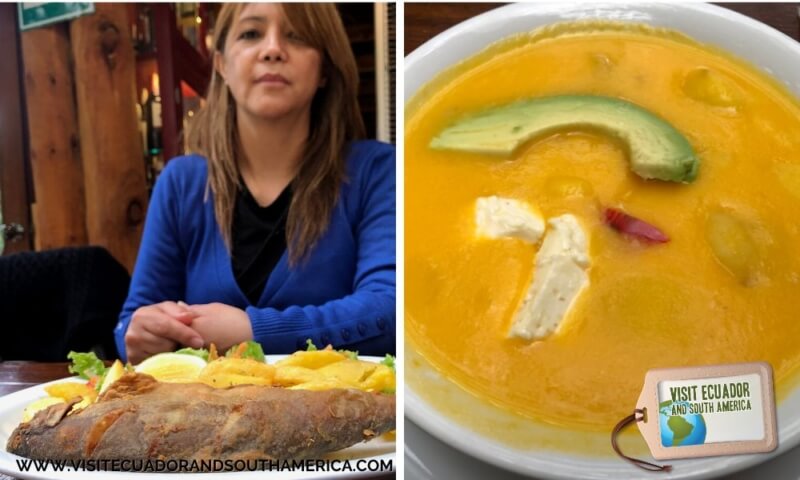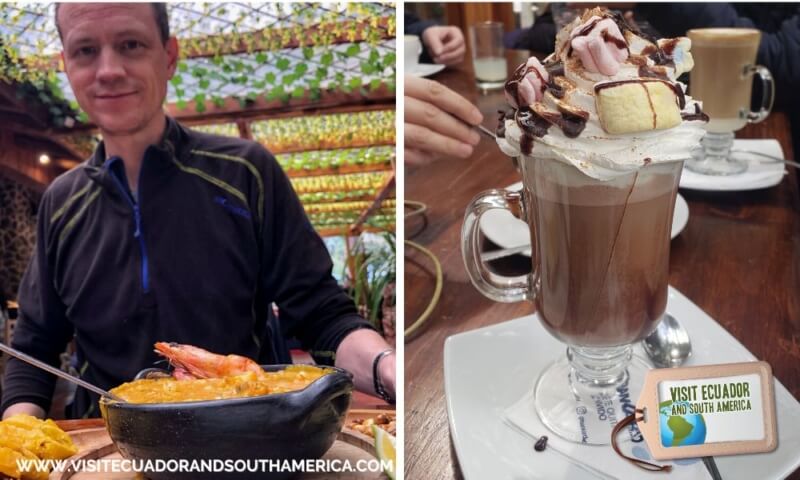 MAIN AREAS
The hotel has a lot of outdoor areas and ways to enjoy its location next to the river. And the iconic building, that also gives the place its name, resembles a windmill that leaves your mind traveling to Europe while you are still enjoying the landscapes of the Andes.
Another feature we really enjoyed, was that the hotel has 3 different restaurant areas, hiking paths, and free parking on its premises.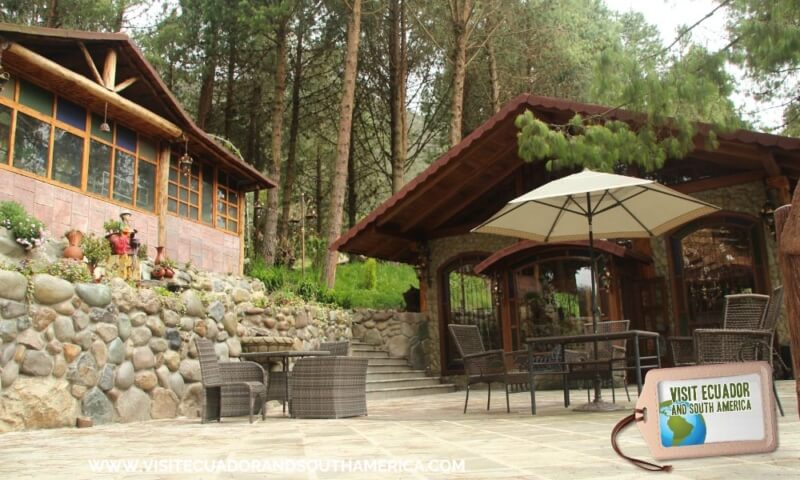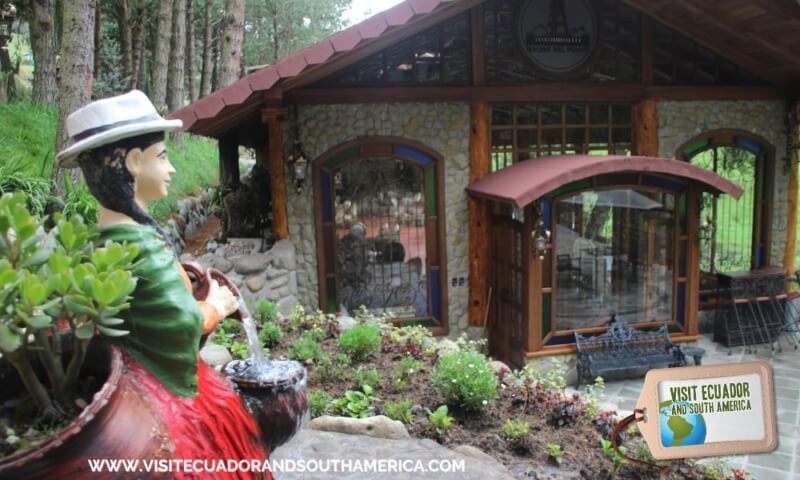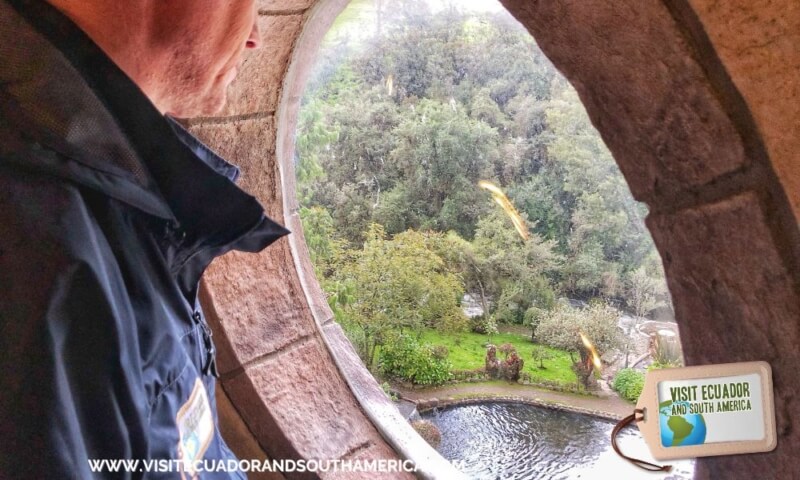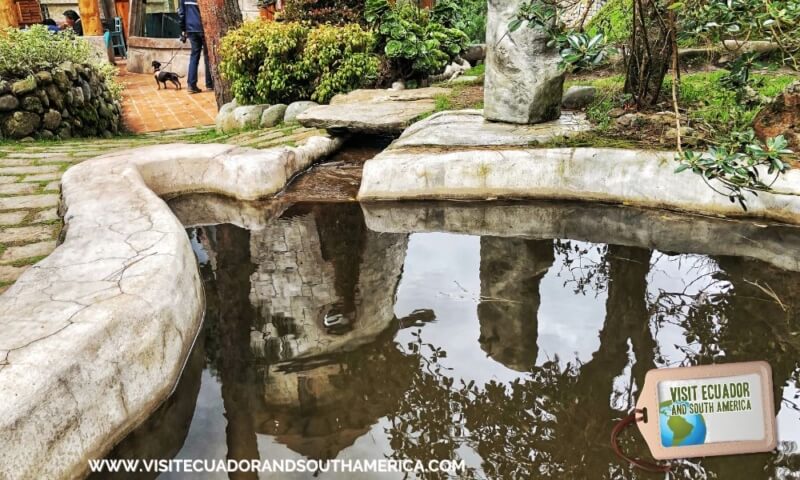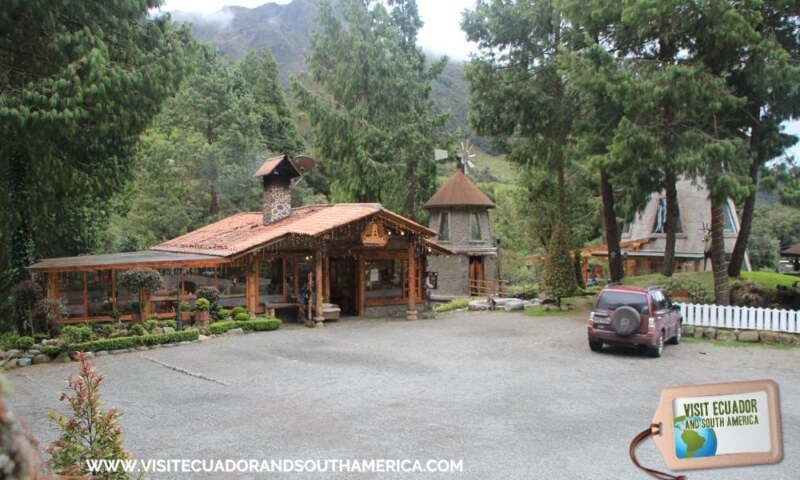 Pet Friendly
We also greatly appreciated that the hotel is pet friendly and Jack Bailey was un doubtedly happy exploring all the paths along the river and near the restaurant.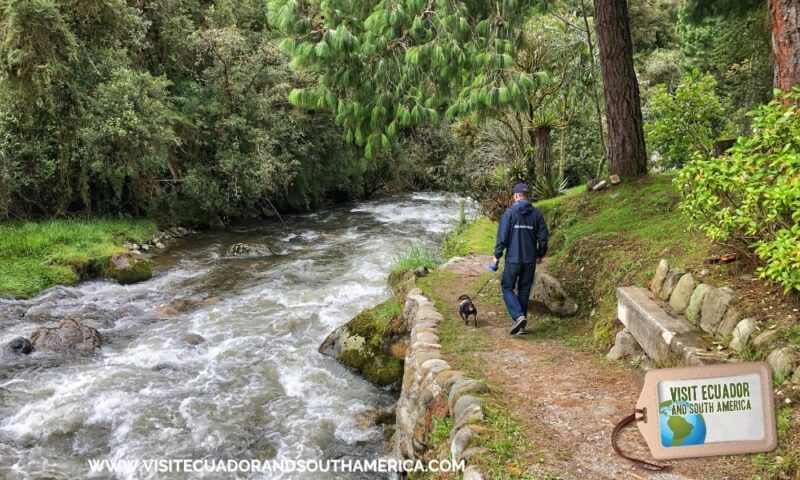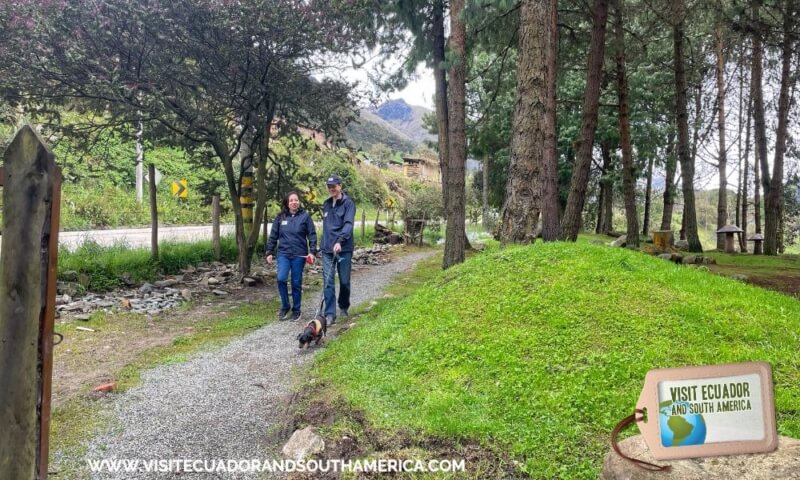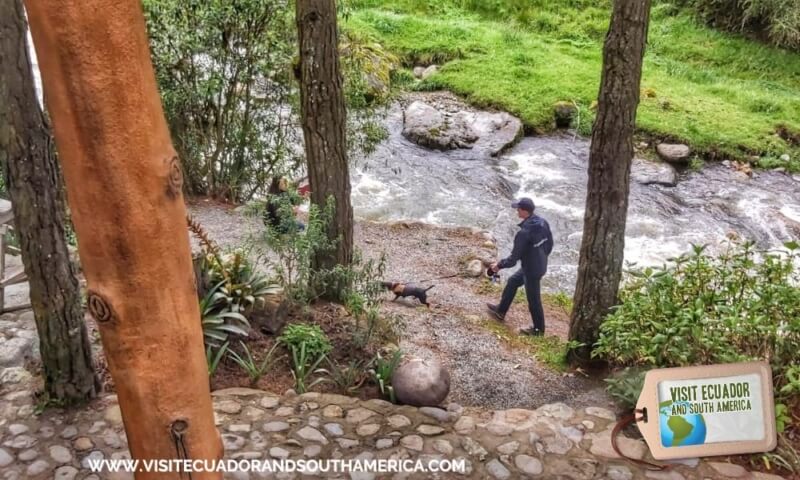 Conclusion
Our stay at Molino del Puente near El Cajas National Park and Cuenca was an experience we will forever cherish. The hotel's warm hospitality, comfortable accommodation, and mouthwatering cuisine left an indelible mark on our hearts.
Exploring the wonders of El Cajas National Park and immersing ourselves in the cultural tapestry of Cuenca made our journey truly unforgettable. If you seek a tranquil escape where nature meets history, Molino del Puente is the place to be. So pack your bags, and embark on your own extraordinary adventure – we promise you won't be disappointed!
Remember, dear readers, the world is waiting to be explored, and Molino del Puente is ready to welcome you with open arms.
Happy travels!
Perhaps you are planning on retiring in Cuenca? Or you want to take some tours in this charming city?
You may also be considering retiring in this charming city in the Andes.
Editors Disclosure: We were guests at Molino del Puente. As always, all opinions expressed here are entirely our own and based on our personal experience.
If you enjoy the content, please consider liking, commenting, and subscribing. It's free, and it helps us.  Every little bit will help fund our travels and continue to bring great content to our site!
Planning a trip soon? Comment below or send me an email. I can help you plan your trip.
PIN IT FOR LATER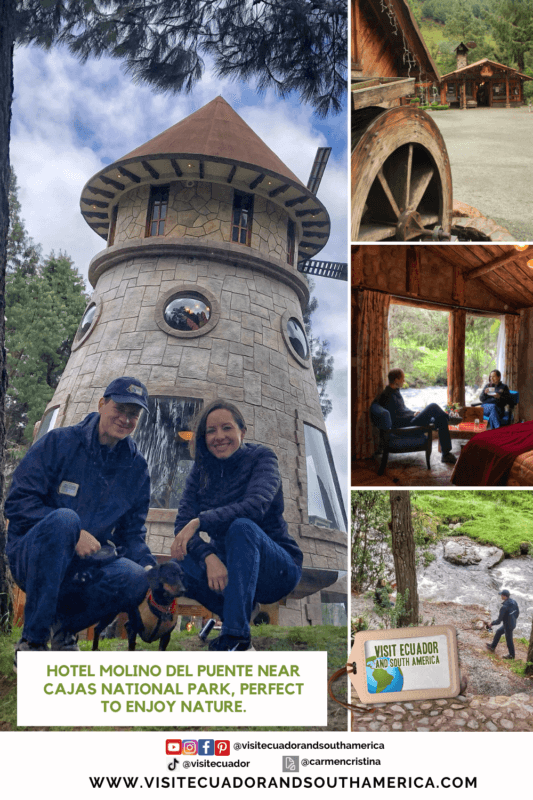 Don't just dream it. Make it happen. Plan your South American trip with a local!
Take a look at this list of travel resources to plan your trip and travel in South America. Are you daydreaming about your trip to South America? Order here your Free Ebook. I share some valuable tips & resources for a memorable trip! I invite you to follow me on Facebook, Twitter, Pinterest, and Instagram. Besides, you can subscribe on YouTube. You can also send an email to help plan your trip: info(at) visitecuadorandsouthamerica(dot)com.