Easter, Fanesca, and the Flavors from the Andes in Ecuador: Exploring Culinary Delights
If you are in Ecuador during Easter and are looking forward to delighting your palate with some of the flavors from the Andes cordillera, Fanesca is the soup for you!
Indulge your senses in the vibrant celebration of Easter, fanesca, and the distinctive flavors from the Andes in Ecuador. In this blog post, we'll explore the reasons why Ecuador is a must-visit destination, delve into fascinating facts about fanesca, uncover the top three places to savor this traditional dish in Quito, and recommend two enriching tours connected to fanesca.
We'll delve into the rich tapestry of Ecuadorian traditions, exploring the origins of fanesca and its significance during Holy Week, the country's most important religious holiday. Join us on a journey through time and taste as we unravel the story of this delectable dish and its place in Ecuador's cultural heritage.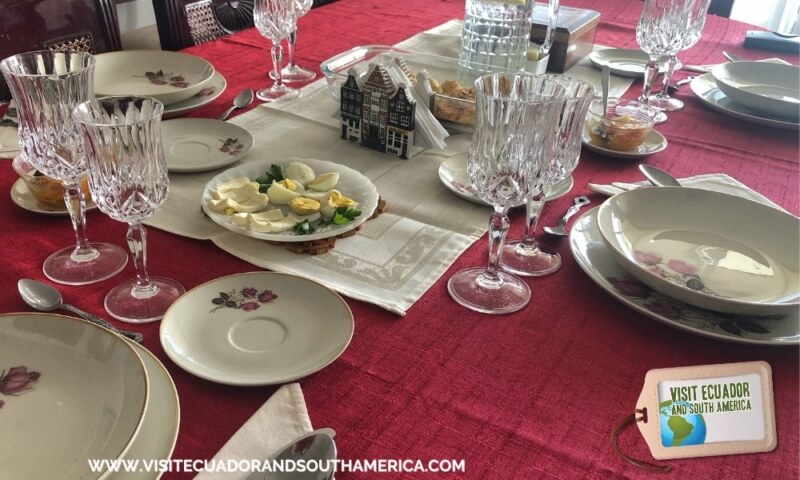 Why Visit Ecuador:
Ecuador beckons with its diverse landscapes, from the Amazon rainforest to the stunning Galápagos Islands. Immerse yourself in rich culture, breathtaking scenery, and warm hospitality. Our blog post is here to whisk you away on a dreamy 2-week adventure in Ecuador
Origins of Fanesca:
Some researchers believe that fanesca represents a Christian ritual that was practiced in the catacombs in Rome during the persecution of the Christians. During Holy Week, the Christians would sneak into the catacombs carrying food, mainly grains and legumes, which were put into one big pot to be distributed among all. That is why, even to this day, it is the custom to give fanesca to relatives, friends, neighbors, and the needy. This tradition of communal sharing reflects the spirit of unity and generosity that remains at the heart of Ecuadorian culture.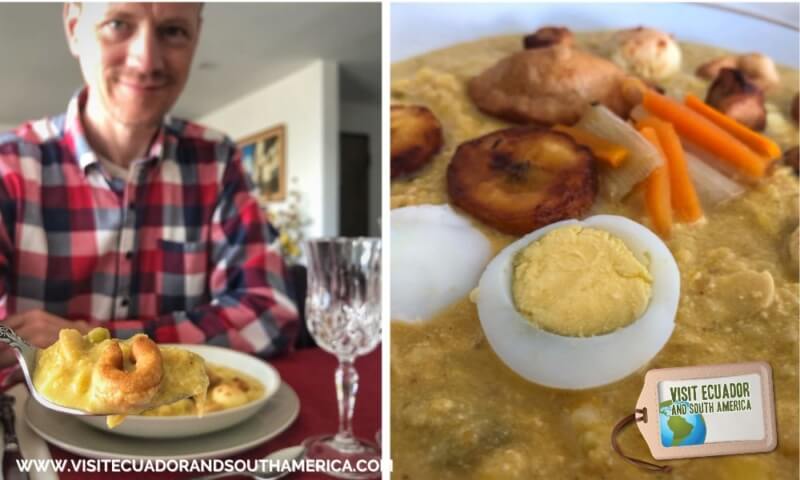 Easter in Ecuador: Fanesca and Andean Flavors
This traditional rich soup eaten during the Cuaresma period (Lent) has as main ingredients, 12 different beans, and grains and is just eaten during Holy Week.
Some of its ingredients include beans, habas or fava beans,  lentils, garbanzos, split peas, mote, or hominy, among others, so it really varies from one home to another.
A unique ingredient is chochos, they are found only in the Northern part of the highlands of Ecuador and are a good source of protein.
Part of the ingredients are endemic to the Andes cordillera,  hence my suggestion that you taste it if you are on-site during the Easter holidays.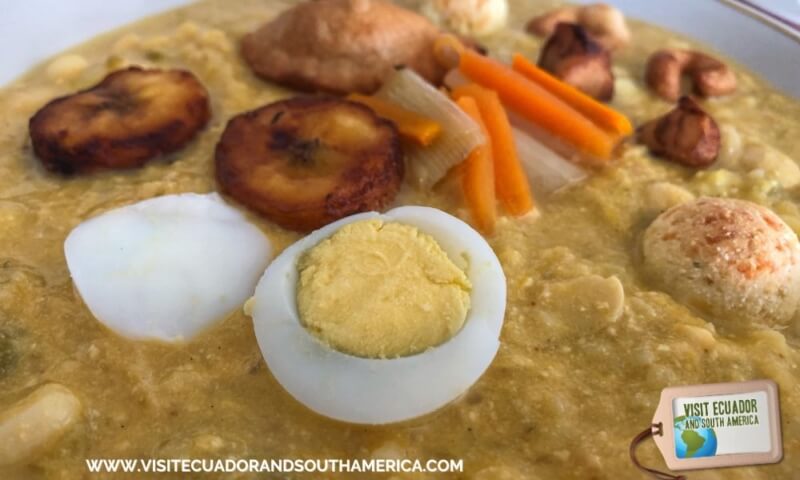 Facts About Fanesca:
Fanesca is a traditional Ecuadorian soup enjoyed during Easter, featuring a unique blend of grains, fish, and local ingredients. This centuries-old dish symbolizes unity and is a culinary highlight of the Easter festivities.
If you are Ecuador,  I would love to see your pictures.

Symbology and tradition
There is a lot of tradition and symbology linked to this mouth-watering soup.
The 12 different ingredients represent the 12 disciples of Jesus Christ.
The fish represents Our Savior Jesus Christ.
It is eaten during Lent, a period when Catholics in America will abstain from eating any meat. Thus, the use of grains and milk is the main source of protein.
This soup which is rich per se, is, in addition, garnished with fried plantains, flour empanadas, and hard-boiled eggs, just as you can see in the picture below.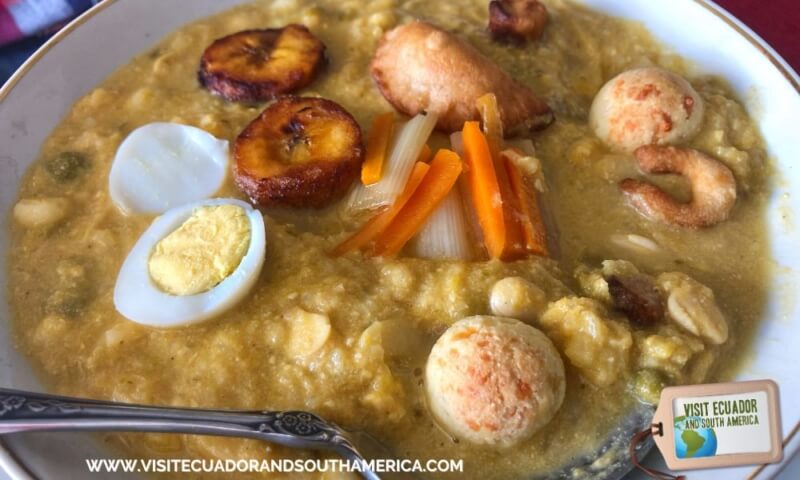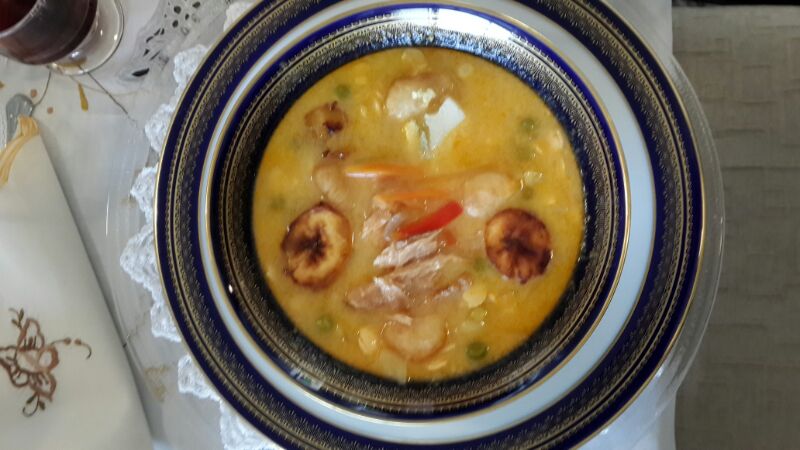 Preparing Fanesca
The preparation takes some time because each bean has to be soaked and cooked on its own. Therefore this is a perfect opportunity to gather the family,  sometimes to work in the preparation of the soup, and others to delight the taste buds with the final product.
With socialization as the main axe of the culture, the concept of family in Latin America is larger than in many Western countries, For us family extends to aunts, uncles, cousins, and maybe even second-degree family. This is why, any occasion is a great opportunity to meet family members and spend some time together.
Most restaurants will add this traditional soup to their menus so that tourists can also enjoy this Ecuadorian dish as part of their experience in the country.
If you want the feel of Easter in Ecuador: here is the recipe, so you can savor Fanesca and Andean Flavors at home.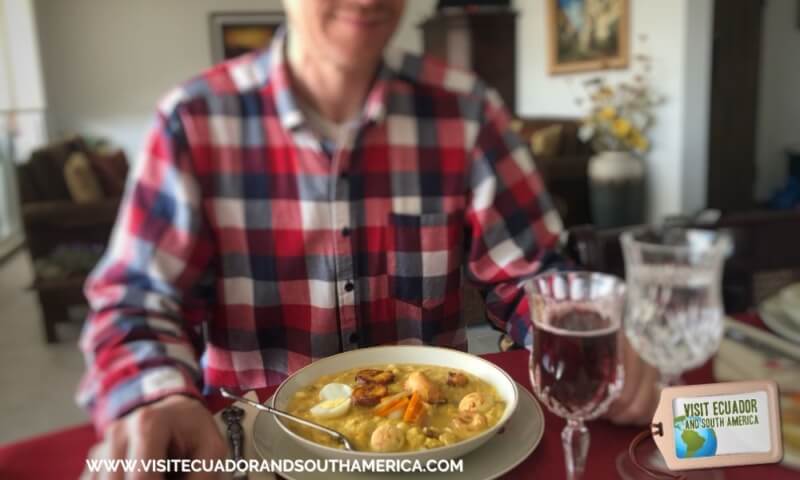 Top 3 Places to Eat Fanesca in Quito:
Casa Gangotena: Savory fanesca in a charming atmosphere in the heart of the Historic part of Quito. The place to experience an authentic taste of Ecuador.
Fogón del Compadre: Experience fanesca with a modern twist. This trendy spot combines tradition with innovative flavors.
Achiote Ecuadorian Cuisine: A gourmet delight with a cozy ambiance. Savor exquisite fanesca crafted with attention to detail.
Recommended Tours in Quito: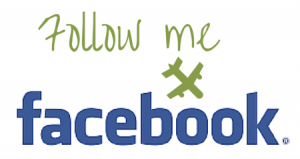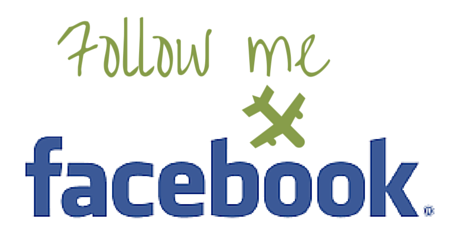 Delightful dessert options that accompany fanesca.
To complete the Ecuadorian culinary experience while enjoying fanesca, one must indulge in the delightful dessert options that accompany this cherished dish. Among these sweet treats are: arroz con leche, a creamy rice pudding infused with the fragrant essence of cinnamon and vanilla, offering a comforting contrast to the richness of the stew. Additionally, dulce de higos , succulent candied figs, provide a burst of natural sweetness, their syrupy goodness complementing the intricate flavors of fanesca. And for those with a penchant for fried delights, pristiños, delicate dough fritters coated in syrup, offer a crispy and sugary finale to the meal. These dessert choices not only enhance the overall gastronomic experience but also reflect the diverse and delectable aspects of Ecuador's culinary heritage.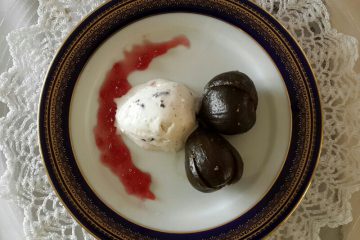 Food is a big part of any culture, therefore I will highly recommend that you taste this soup and this dessert on your visit to Ecuador.
Where to Stay in Quito
Hotels in Downtown Quito:
Hotel Plaza Grande: Elegant and historic, enjoy luxurious comfort in the heart of Quito at Hotel Plaza Grande. Book here
Casa Gangotena: A boutique hotel with charm and impeccable service, offering a unique Quito experience. Book here
Swissôtel Quito: Modern amenities with stunning city views, providing a perfect blend of comfort and sophistication. Book here
Conclusion:
In Ecuador, fanesca is more than just a dish; it's a vessel for tradition, a culinary embodiment of history and faith. With its origins rooted in ancient Christian rituals, fanesca has evolved into a symbol of togetherness and generosity. As you savor each spoonful of this creamy stew, you're not only tasting the blend of 12 tender grains and flavorful cod but also experiencing the warmth of Ecuadorian culture. So, the next time you find yourself in Ecuador during Holy Week, don't miss the opportunity to partake in this age-old tradition. Easter in Ecuador: is all about Fanesca and the Andean Flavors.
Have you tasted some traditional dishes in Ecuador? Tell me about it!
If you would like to make some of the desserts from South America, the book Dulce: Desserts in the Latin-American Tradition
by Joseluis Flores has some amazing recipes. It is a well-written book with some of the best dessert recipes in Latin-American cuisine.
PIN IT FOR LATER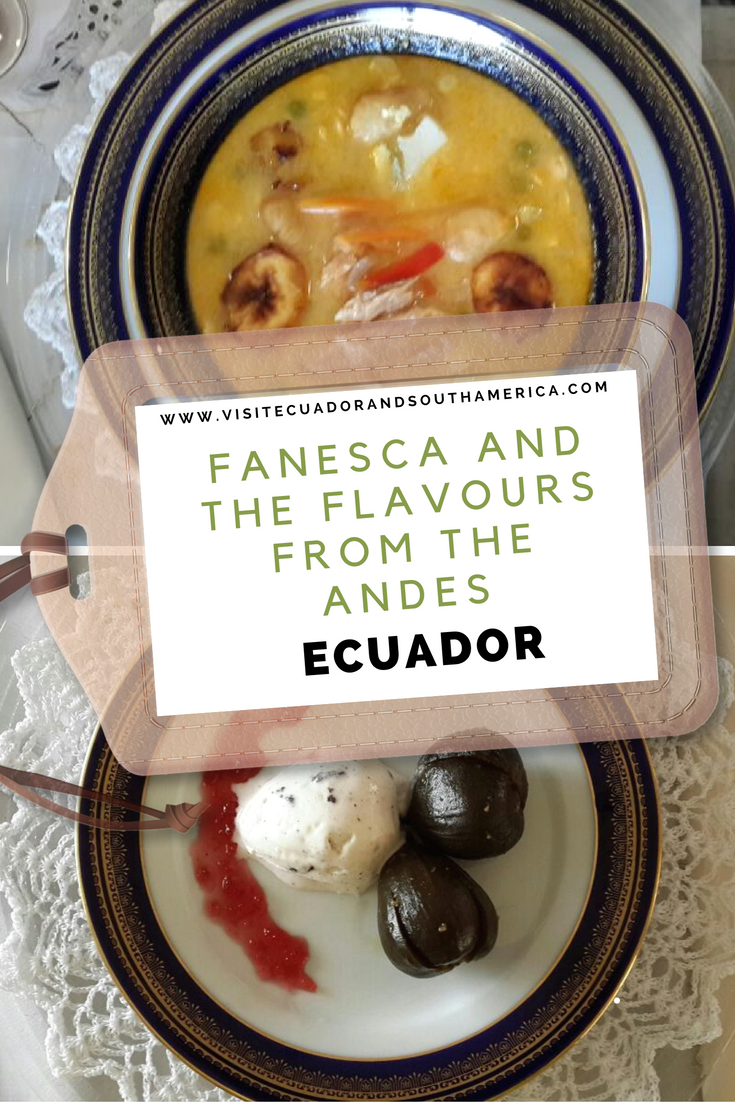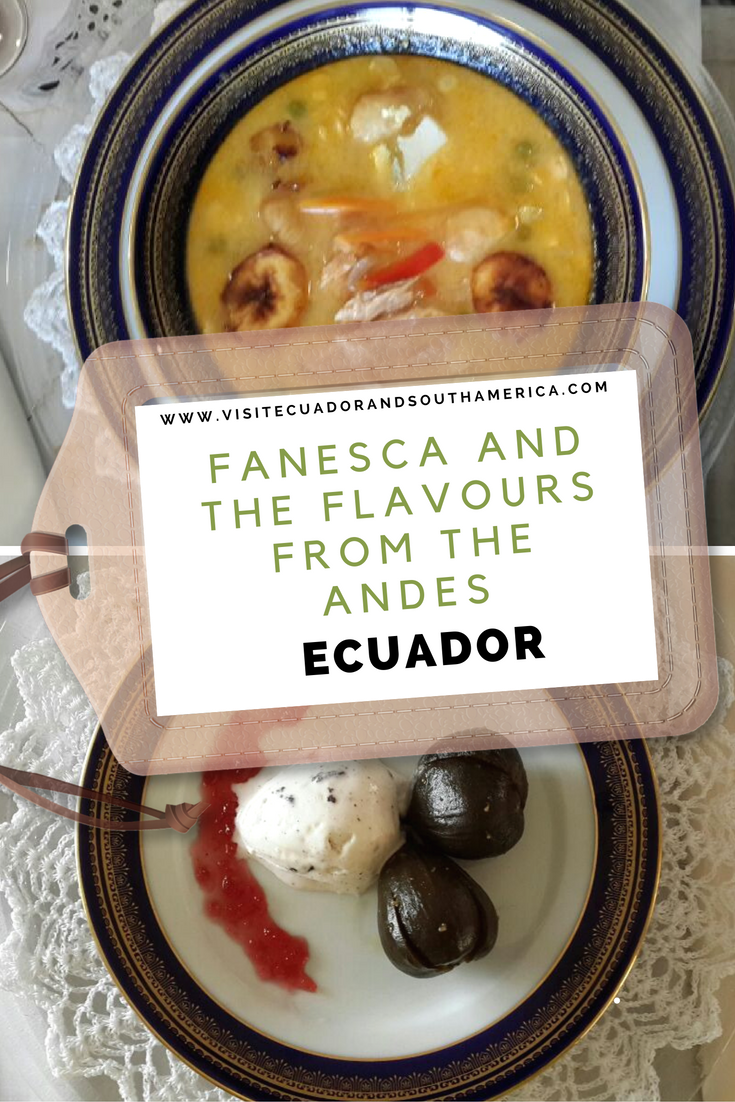 Don´t just dream it, make it happen. Plan your South American trip with a local!
Take a look at this list of travel resources to plan your trip and travel in South America.
Day dreaming about your trip to South America? Order here your Free Ebook, I share with you some useful tips & resources for a memorable trip!
Finally, I would like to invite you to follow me on Facebook, Twitter, Pinterest and Instagram. In addition, you can subscribe on YouTube.
Send me an email for help planning your trip: info(at) visitecuadorandsouthamerica(dot)com
Save
Save
Save
Save
Save