Luxury at Plaza Grande Hotel in Quito, Ecuador

As the day of our wedding approached, I had to start looking at options for venues for this important day.
I knew I wanted an elegant venue,  big enough for a big family from South America, but at the same time, we wanted it to stay below 150 guests.
Location was also an essential factor to consider, as we had guests flying from abroad, we wanted to find a venue located in a charming location.
This narrowed the search, and we started looking for a venue in the historical center of Quito, a world heritage site.
Wedding venue
After researching and visiting several venues, we decided to go for one of Quito's most refined hotels: Plaza Grande Hotel.
This picture was from 2020 when social distancing and wearing a mask started being mandatory in Ecuador.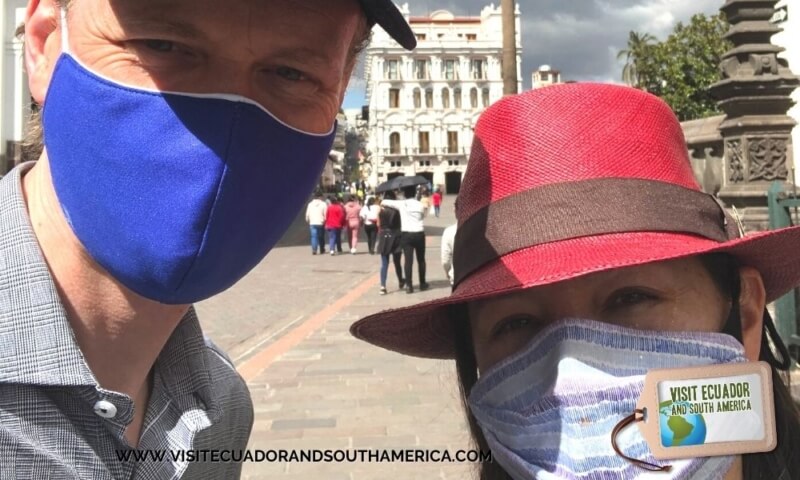 Learn more about all the things you can do while in Quito by visiting Visit Ecuador and South America's page with the top things to do in the country's capital city. 
About Plaza Grande Hotel
Plaza Grande Hotel is a five-star luxury hotel in the historical center of Quito, Ecuador. The hotel is located next to the Carondelet Palace and the Archbishop's Palace and faces the Old Town's. Due to its ideal location near the main square, the hotel boasts some splendid views of the old part.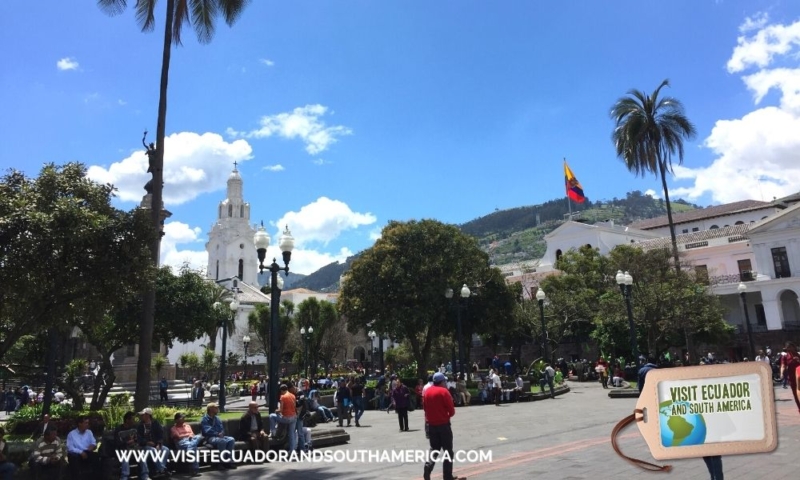 From the moment you come inside the lobby of this majestic five-star luxury hotel, you get to admire the elegant decorations and get to feel the hospitality of its staff members.
Whether you are celebrating a milestone, a special event, or want to visit the hotel for dinner. Rest assured of having all your needs and requirements met.
And if you are planning to choose Plaza Grande Hotel as a venue for your wedding party, you will be getting the royal treatment.
Why Plaza Grande Hotel
When choosing a 5-star hotel, it is crucial to find one that delivers quality and consistency in its service, impeccable rooms, and top-notch dining. Plaza Grande Hotel has all of these requirements.
We had the best food and all details were taken care of.  In addition to luxurious decoration and attention to detail, all suites have bath amenities which is to be expected for a high-end place,
Food
Located just off the lobby, you find the restaurant offering superb food, and that experience in itself is pretty memorable for any guest visiting Hotel Plaza Grande.
Accommodation
The rooms are tastefully decorated with comfortable beds, ensuring a good night's rest. Modern conveniences, such as lightning-quick Internet and flat-screen TVs, are also available.
The staff carries through their special touch with a luxurious turn-down service, including roses and chocolates on the pillows.
My favorite hotel feature was the beautiful, spacious bathrooms with a huge bathtub featuring a grand flower arrangement.
The hotel has suites with gorgeous decor, including wooden carved details, chandeliers, and marble bathrooms, offering its guests luxurious accommodation outlooking the heart of colonial Quito.
Whether you are searching for a venue for your next event or are looking for accommodation in the historical center of Quito,  Plaza Grande Hotel is a beautiful option.
This hotel offers the best service combining with luxury and comfort. Guests enjoy an unforgettable experience in the heart of the world heritage site, Quito.
You can book a room at Plaza Grande Hotel.
Location: García Moreno y Chile (esquina), Centro Histórico, Quito
Trip Advisor Rating:  #2 of 107 hotels in Quito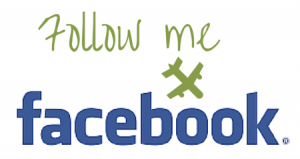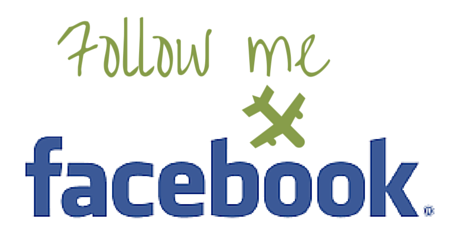 PIN IT FOR LATER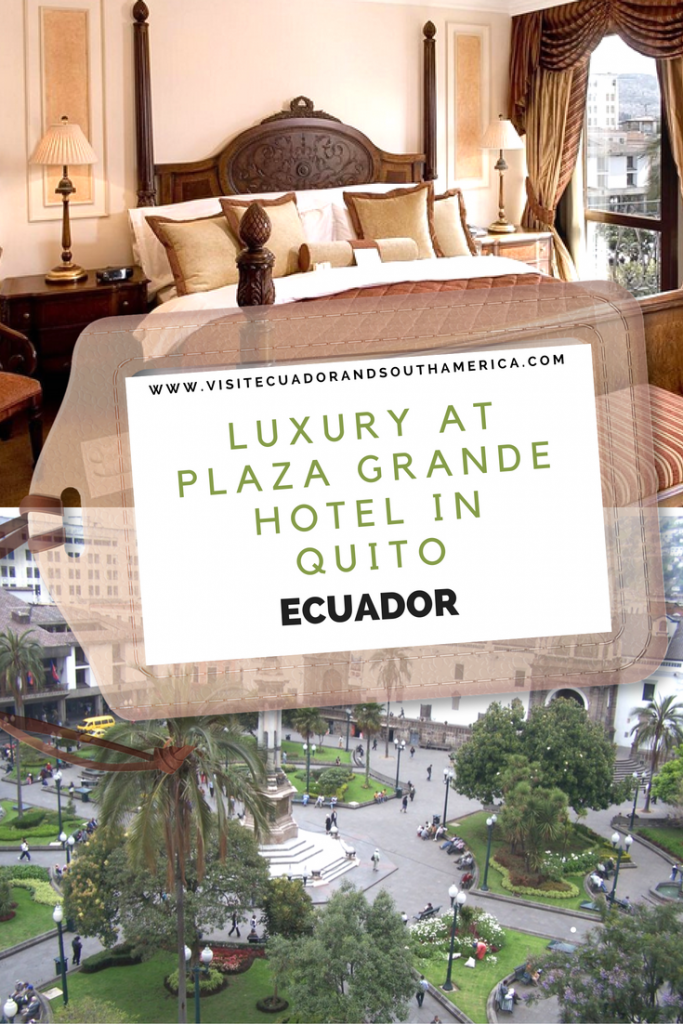 Disclosure: I was a guest at Plaza Grande Hotel. However, all opinions expressed here are entirely my own and based on my personal experience.
Don't just dream it. Make it happen. Plan your South American trip with a local!
Take a look at this list of travel resources to plan your trip and travel in South America.
Daydreaming about your trip to South America? Order here your Free Ebook; I share with you some useful tips & resources for a memorable trip!
Finally, I would like to invite you to follow me on Facebook, Twitter, Pinterest, and Instagram. Besides, you can subscribe to YouTube.
Send an email to help plan your trip: info(at) visitecuadorandsouthamerica(dot)com.
Save
Save
Save
Save
Save
Save
Save
Save
Save
Save