A relaxed weekend in vibrant Berlin
Are you ready for a weekend adventure in the lively and diverse city of Berlin? Buckle up, because we're about to embark on a relaxed journey through the German capital, exploring its vibrant neighborhoods, iconic landmarks, and culinary delights.
Who has not wanted to visit Berlin? For us, we have been waiting long for a trip together to this vibrant city. Our journey starts in Stavanger.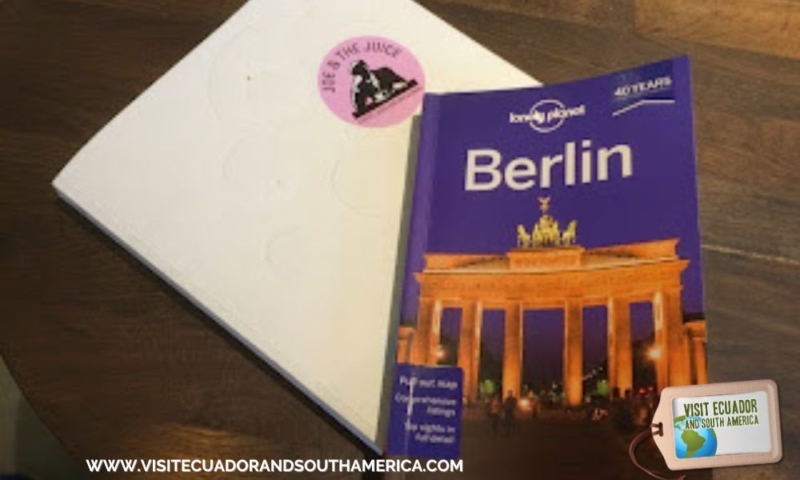 Transportation
We found that the public transportation works very well in Berlin and managed to plan all our day trips ourselves.
But, I do
recommend
booking one of these tours,
 you can get on the hop-on hop-off bus tour or choose a walking tour of Berlin, and-or a tour of the Berlin Wall museum.
As we land it is quite interesting to notice that the airport is located close to the city and we get to see Berlin's modern skyline by night, filled with a mix of old and new buildings. 
We are greeted by a local and good friend of my husband, and we are on our way to our
first stop, the hotel Sylter Hof, located by Tiegarten.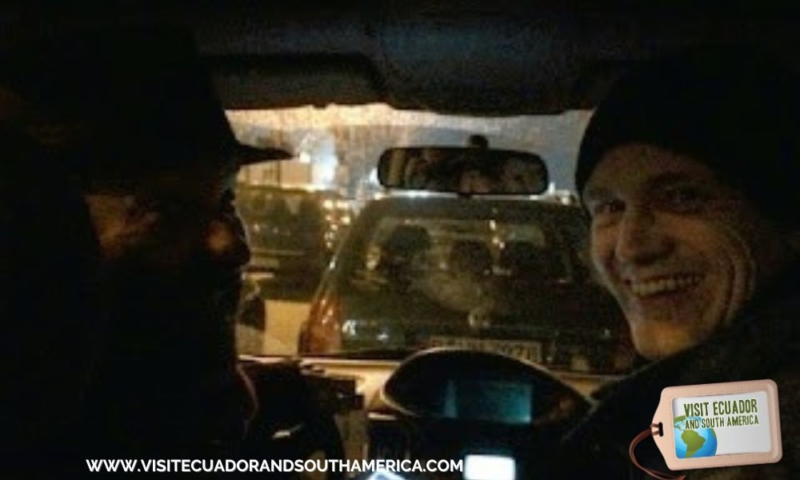 About Berlin
Berlin, the capital of Germany, is a captivating blend of history, culture, and modernity. From its divided past to its vibrant neighborhoods and iconic landmarks, Berlin offers a dynamic and unforgettable travel experience. With its thriving arts scene and diverse culture, this city leaves a lasting impression on every traveler.
Berlin is a well-balanced European capital city, despite being really vibrant and big it has a lot of space as it was planned for 5 million people. A city that is full of green spaces and lakes, allowing its citizens to enjoy nature without leaving the city.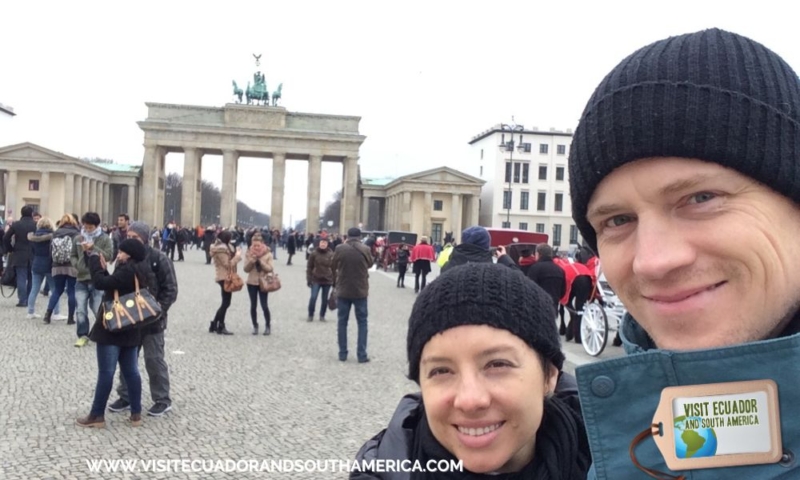 Kadewe
Let's kick off our Berlin escapade with some retail therapy at Kadewe, the legendary department store known for its opulence and luxury. Stroll through its elegant halls, browsing through a vast selection of high-end fashion, cosmetics, and gourmet delicacies. It's the perfect place to pamper yourself or find unique souvenirs to bring back home.
Kadewe was established during the Cold War, as a symbol of the free market. They claim that this is a place where you can get a hold of all. 
Brandenburg Tower
Next, let's venture toward the Brandenburg Tower, a magnificent symbol of Berlin's history and resilience. Take a moment to soak in the panoramic views of the city from the top, and let the rich heritage of the tower transport you back in time. It's a must-visit spot for history buffs and architecture enthusiasts alike.
On our way to dinner we pass the embassy section, Tiergarten were we get a lovely view of Brandenburg Tower.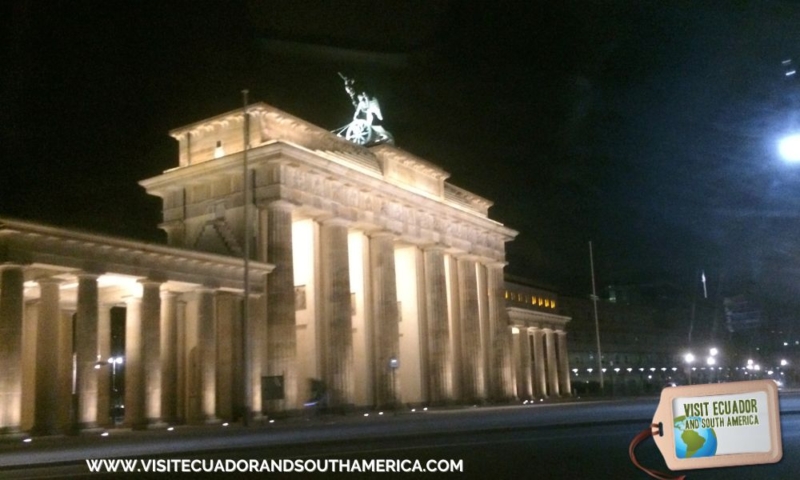 Moabit
As the sun sets, embrace the enchanting atmosphere of Moabit, a neighborhood perfect for a leisurely night stroll. Wander through its quaint streets, lined with charming cafes, trendy bars, and hidden art galleries. Discover the hidden gem of Gogehof, a picturesque courtyard filled with vibrant murals and cozy seating areas, offering a peaceful retreat from bustling city life.
East is bubbling and started as the bohemian area and now it is a more trendy 
Time to indulge our taste buds, Moabit Island and we are at Probiermahl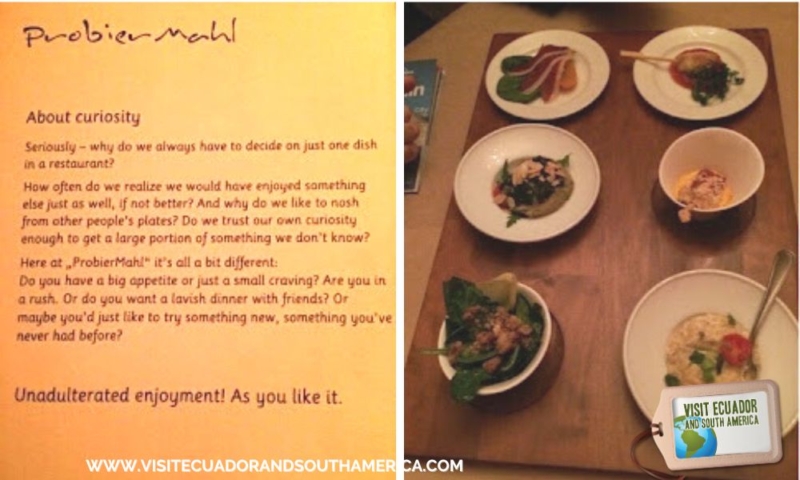 Our meal starts with tapas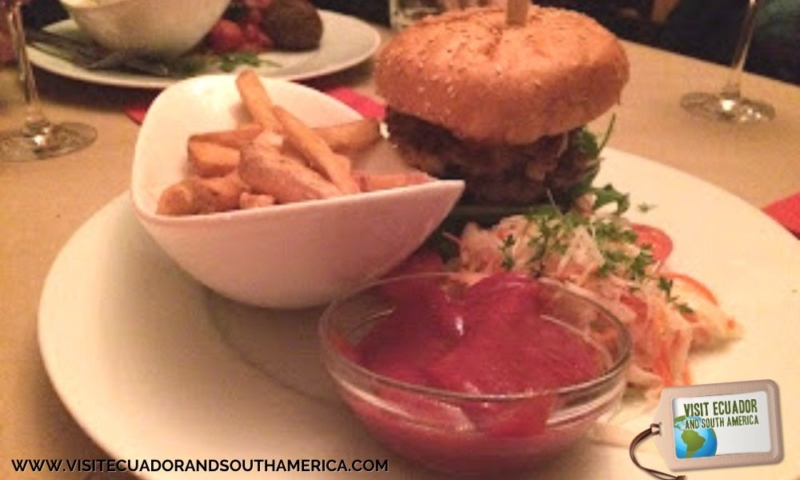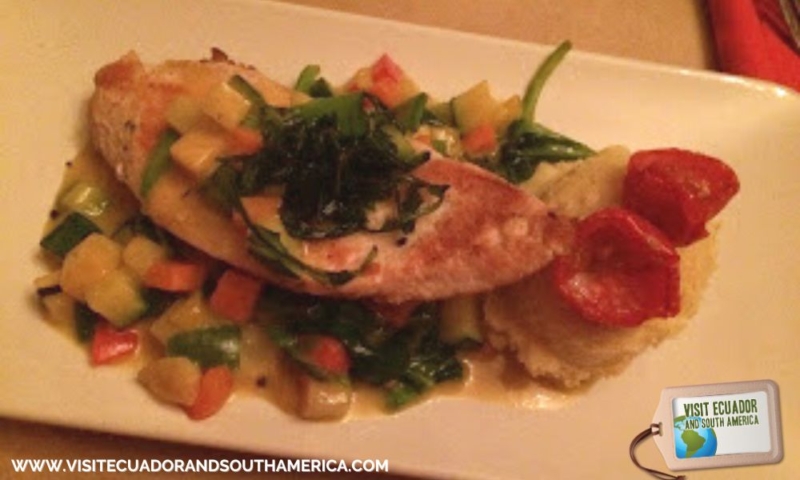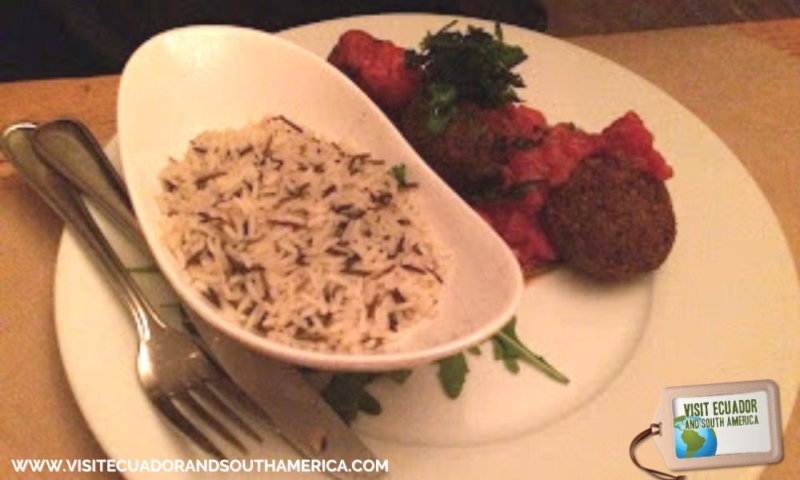 We end the night with a night stroll in Moabit, with a view of the river, and then a night tour by car. 
Architect Schinkel has set his mark in most of the city. To name one: the concert hall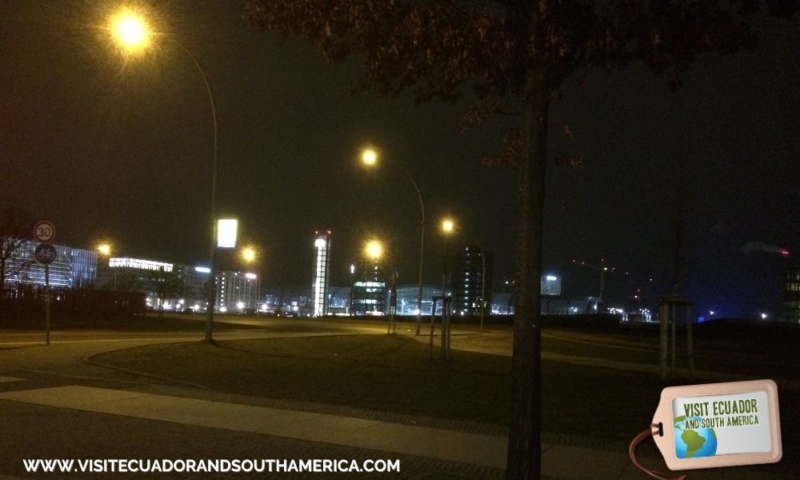 Bellevue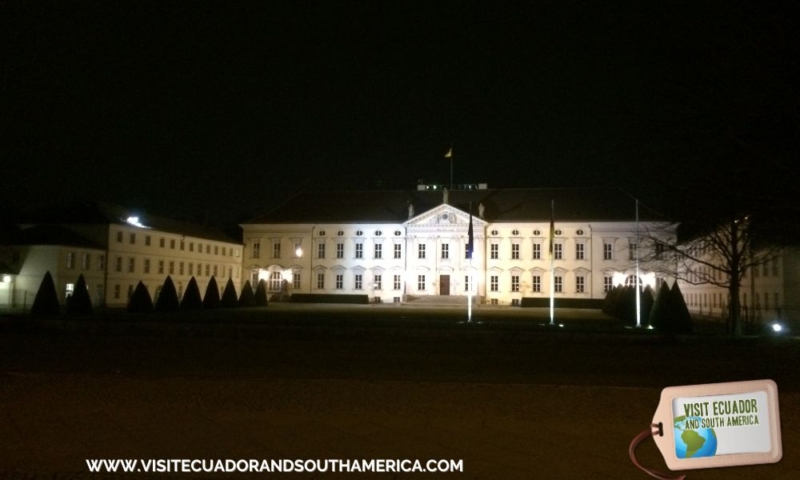 The Postdamer platz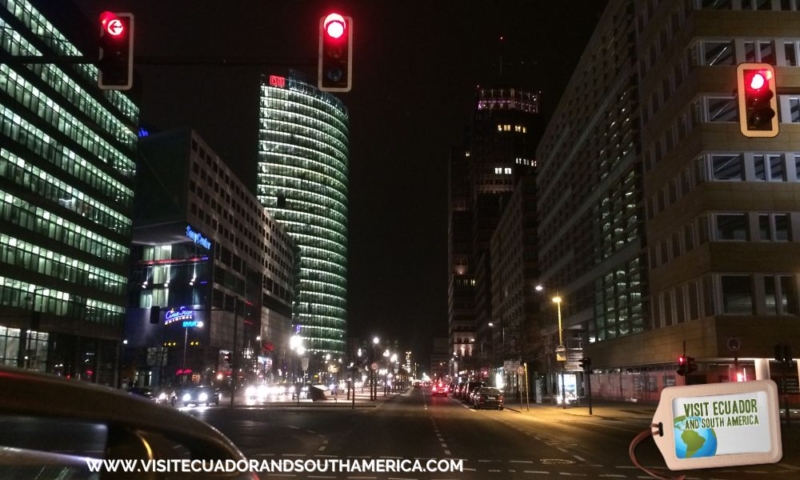 Gorgeous architecture can be admired at the concert hall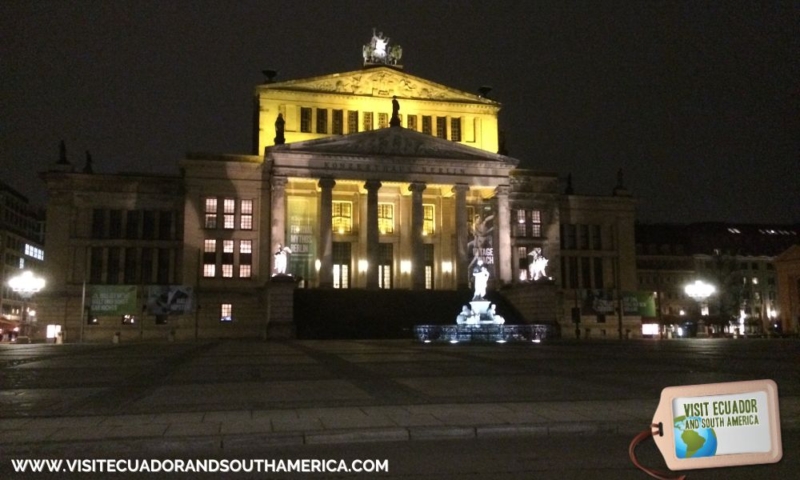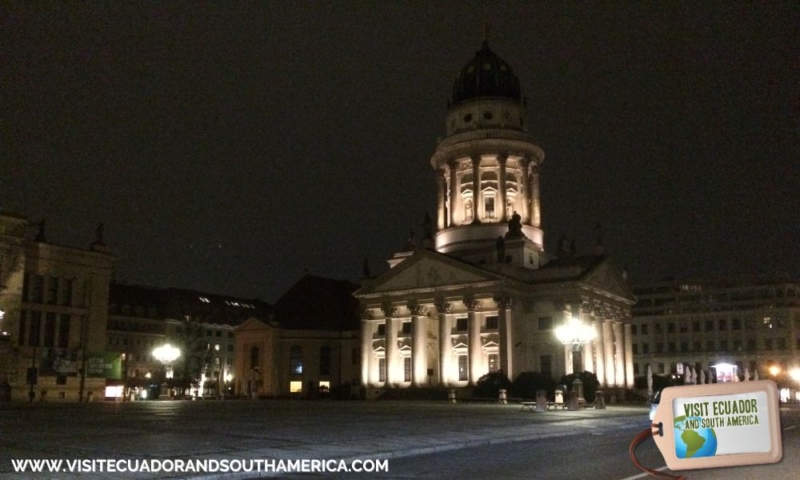 Day 2, after a good night's sleep we are ready to explore more of this exciting metropolis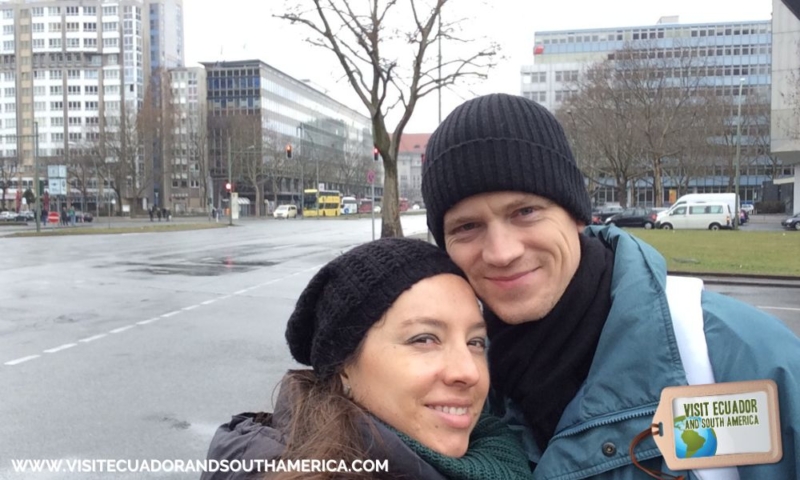 The U-bahn runs smoothly and on time, we go from Wittenberg to Senefeiderplatz in Scheunenviertel a fashionista hotspot filled with places to indulge your palate to get some brunch at Gugelhof, a restaurant recommended by a local, my husband's journalist friend, Breandáin.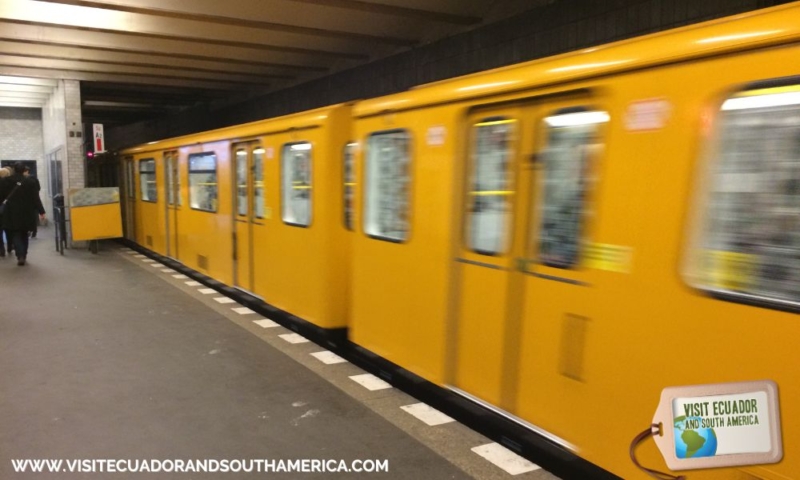 Along the way, we admire the old and new parts of the city.  It is easy to see that this is a hotspot for artists, the streets are filled with art, and the city with excellent museums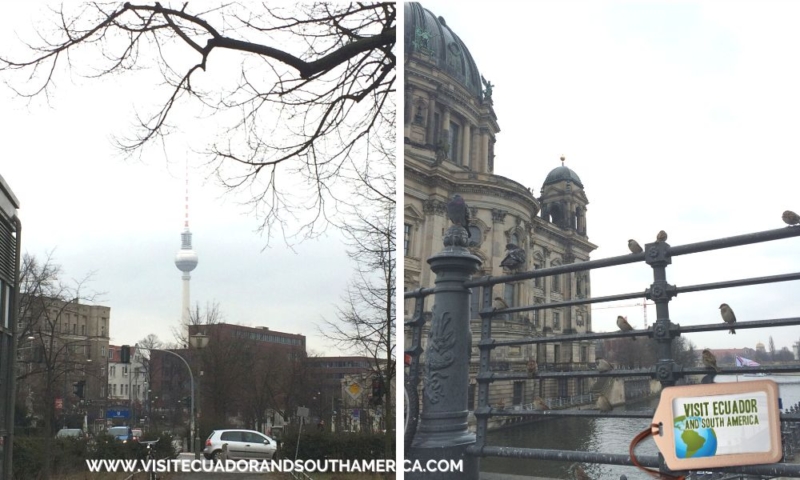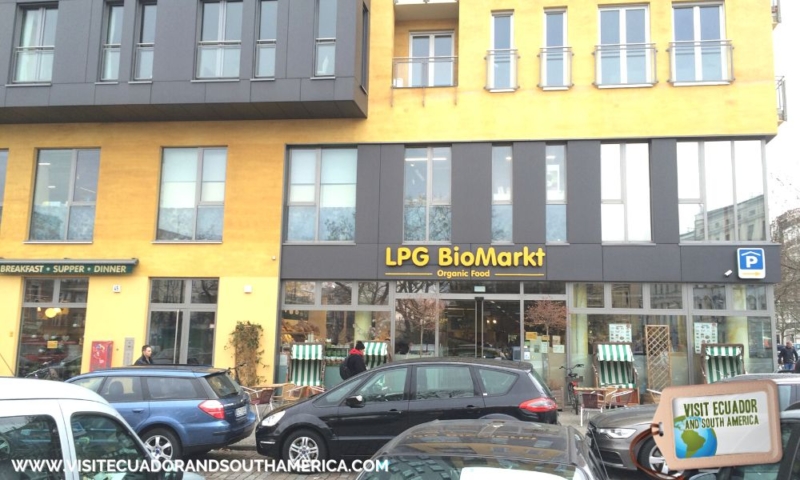 The Gogehof with a cozy relaxed atmosphere welcomes locals and international guests with its menu in English and German 

Kollwitzplatz
For a delightful morning experience, head over to Kollwitzplatz, where you'll find a bustling farmers market offering a bonanza of organic fresh products. Immerse yourself in the colorful atmosphere as you savor locally sourced produce, freshly baked bread, aromatic coffee, and an array of delectable treats. It's the perfect spot to fuel up before exploring more of Berlin's treasures.
As we enter Kollwitzplatz, a bonanza of organic fresh products immediately caught our eyes, is this a dream? We enjoy our visit and find lots of known as well as on known brands and products that are not available yet in our city. Art and vintage also abound.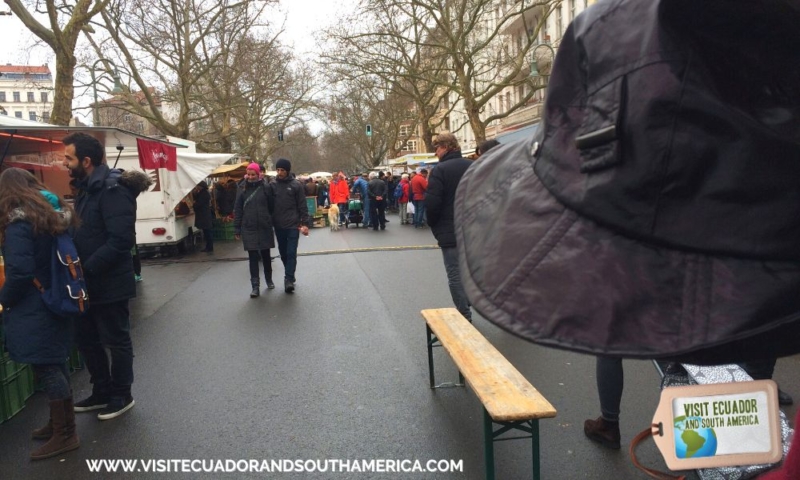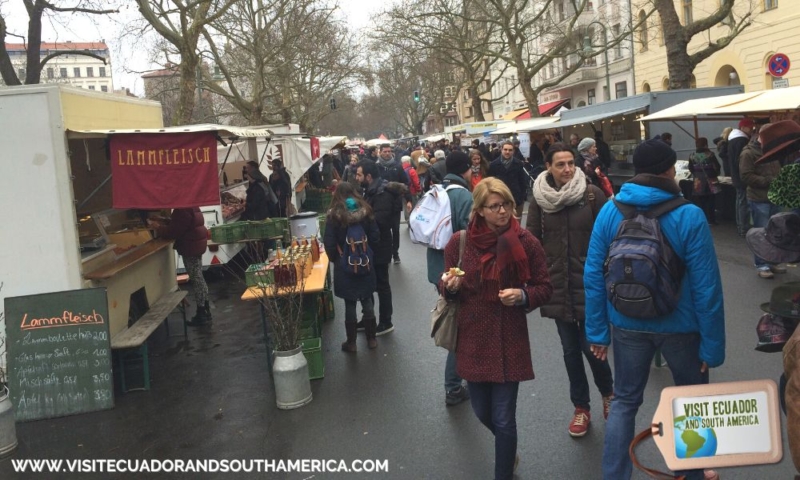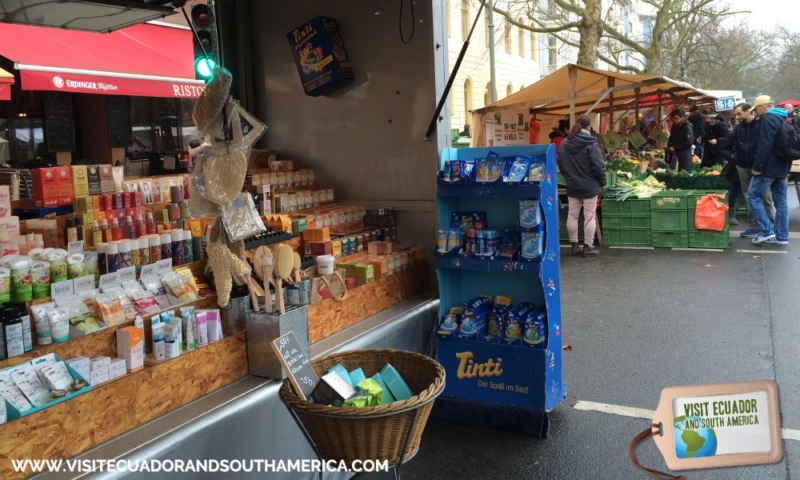 This visit was actually just a start when it comes to organic products. Some meters ahead we find one of Germany's biggest organic stores, LPG
Museumsinsel 
Next… The Museumsinsel is a UNESCO heritage site comprised of 5 museums. 
No trip to Berlin would be complete without a visit to the Museumsinsel (Museum Island). This UNESCO World Heritage Site is home to five world-class museums, each offering a unique perspective on art, history, and culture. Lose yourself in the treasures of ancient civilizations, marvel at impressive works of art, and indulge in the stories that these remarkable collections have to tell.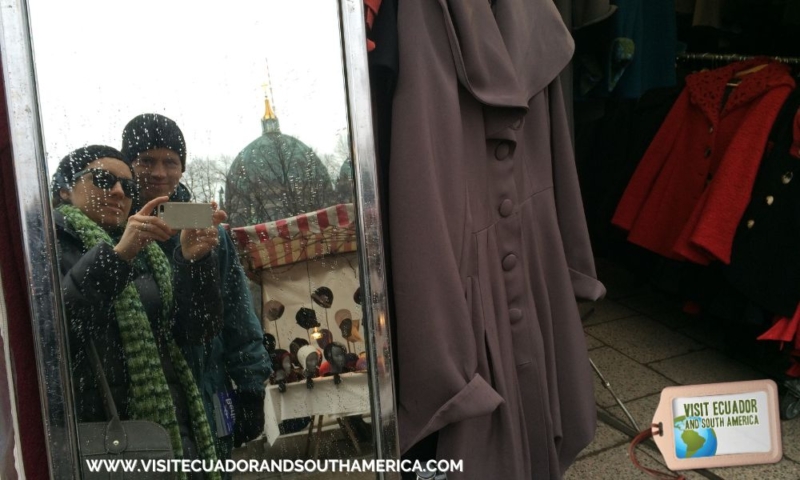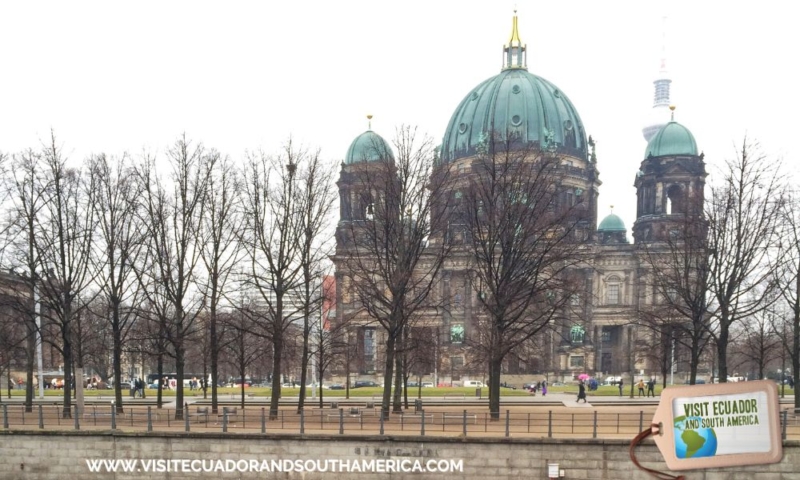 Alexanderplatz
Now, let's make our way to the heart of Berlin's city center—Alexanderplatz. This bustling square is brimming with energy and modernity. Take a ride on the iconic Fernsehturm (TV Tower) to enjoy breathtaking views of the cityscape. Dive into the vibrant shopping scene or relax in one of the trendy cafes while observing the vibrant city life unfold before your eyes.
The weather unfortunately was not good for being outdoors, we head down to Alexanderplatz, get some warm drinks, and get ready to take a sightseeing bus ride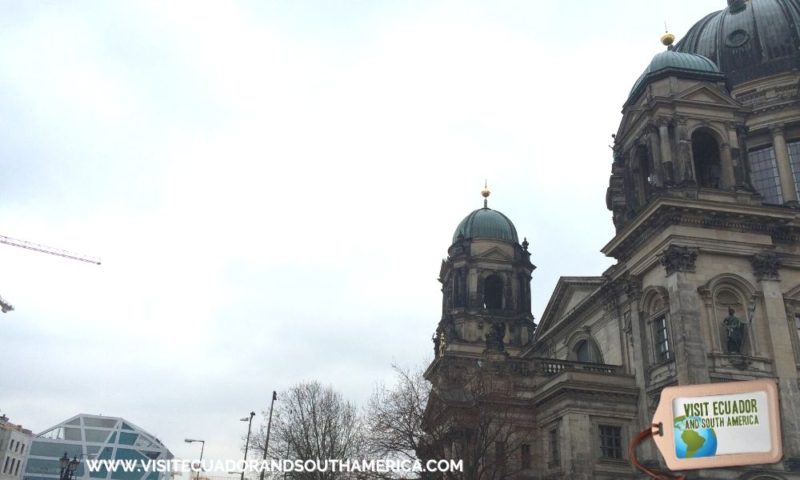 To get a feel of the city go on board buses 100 and 200 departing from Brandenburg tower 
Our ride with bus number 100 ended at Alexanderplatz, we then saw the Kaizer Wilhelm Memorial Church, which is one of the few sites I recognize as the area has not changed so much since 1999 that I came to a couple of days with a friend while we both worked in Amsterdam. 
Food
When in Germany, sausages are a must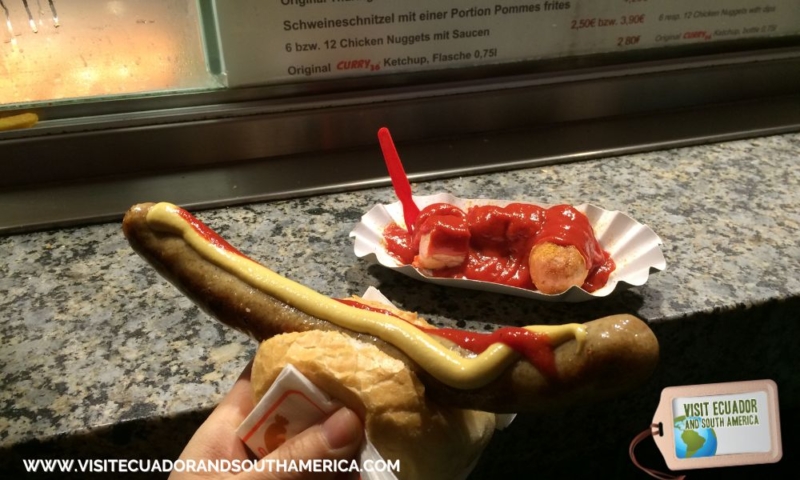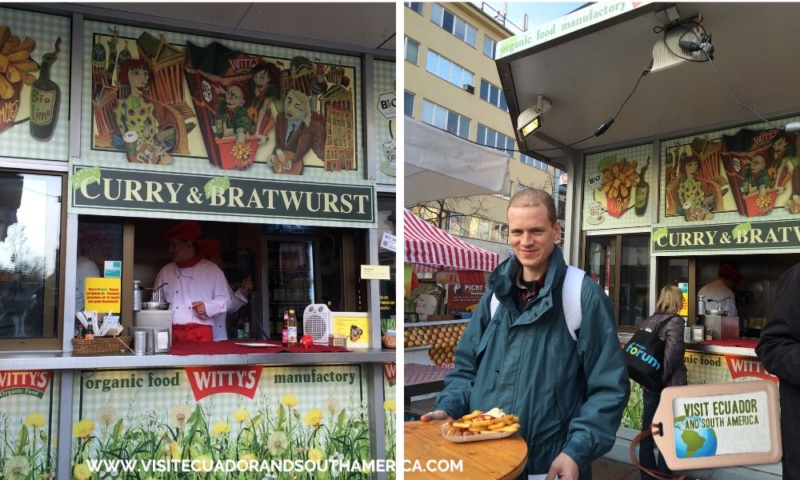 Almost by our hotel, we stop to take a look at the pretty big department store, Kadewe, which is the German Macy's or Harrods. Great selection of products and brands, make the visit to each story a very pleasant shopping  experience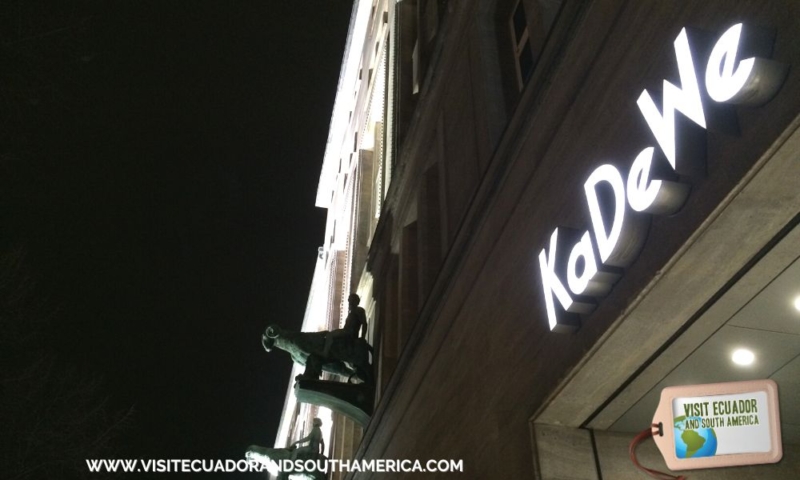 Day 3 Sunday 15th of March 
It is 10am and we are ready to get a good breakfast at Einstein Stammhaus, just a couple blocks away from our hotel.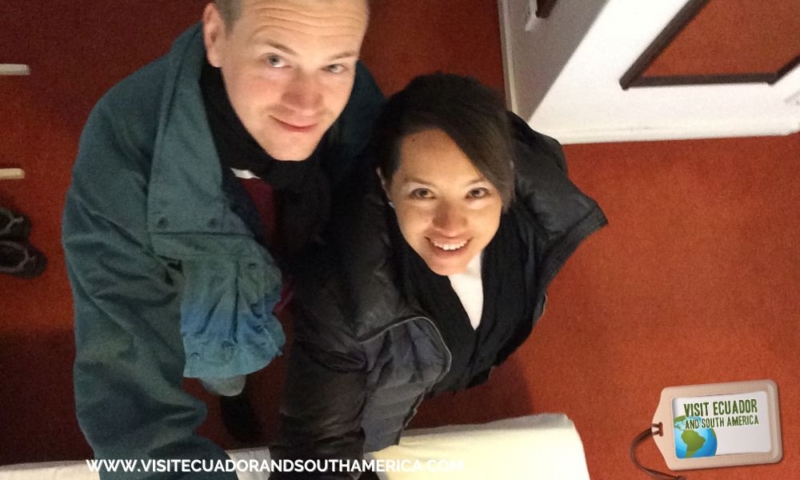 It is delightful to see the number of people that enjoy a morning breakfast on a Sunday morning at a cafe, the same that happens in my country. Einstein has its own bakery and branded products, the food is wonderful and the service outstanding 


Postdamer Platz
As we near the end of our adventure, let's not forget to visit two iconic landmarks: Potsdamer Platz and the Reichstag. Potsdamer Platz, once divided by the Berlin Wall, has transformed into a modern architectural marvel, boasting impressive skyscrapers, entertainment venues, and a vibrant atmosphere. The Reichstag, home to the German parliament, offers a stunning glass dome with panoramic views and a glimpse into the country's political history.
We enter the Sony Center, the best representation of the new Berlin, located by Poztdamer Platz.  Its glass dome in an open area full of stores and cafes makes it a perfect place to stop for a coffee.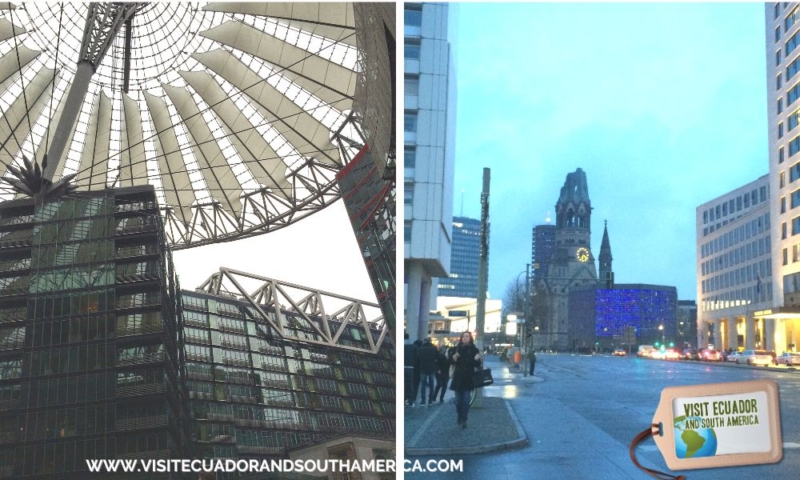 Poztdamer platz, important during the Cold War now wonderful architecture, a waterproof garden in the outdoors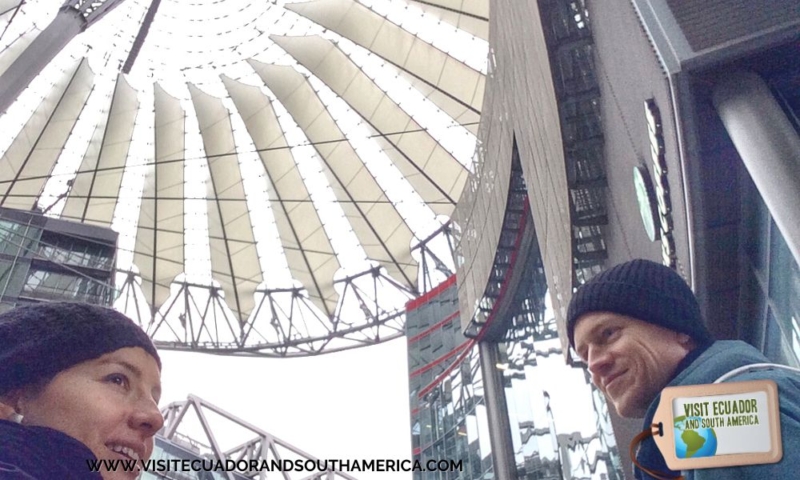 Brandenburg gate
The Brandenburg Gate, an iconic symbol of Berlin, stands tall as a powerful testament to the city's history and triumph. This monumental neoclassical gate, adorned with Doric columns and a chariot statue, has witnessed the city's transformation throughout the centuries. From its role as a symbol of division during the Cold War to its current status as a symbol of unity, the Brandenburg Gate represents the resilience and spirit of Berlin. It is a must-visit landmark that evokes a sense of awe and reverence, inviting visitors to reflect on the city's past and embrace its future.
Nothing beats visiting a place on foot when it comes to learning about its history and at the same time getting a local feel.
The new Berlin free 2,5 h walking guided tour, at 14 from Starbucks at the Brandenburg gate.
The Brandenburg tor gate, a symbol of division during WWII
 One of the 18 gates in the past.
1814 after Napoleon is defeated the Prussians bring the Victoria statue and name it Parisian Square, to have victory over Paris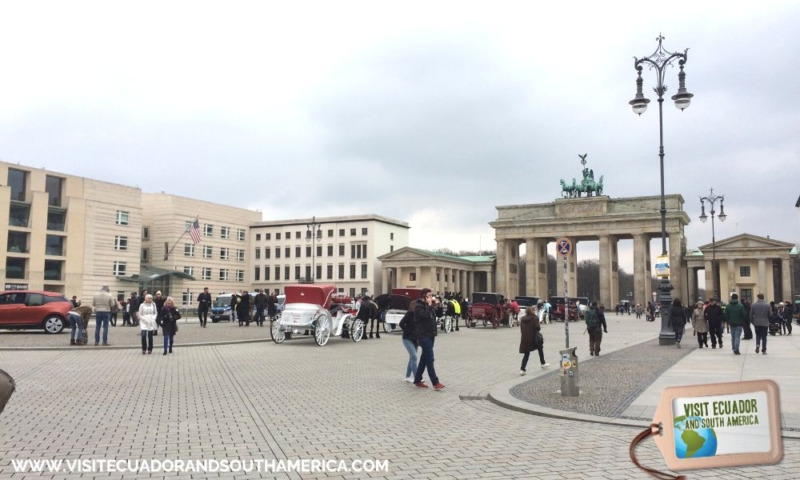 The Holocaust Memorial
The Holocaust Memorial, located in Berlin, serves as a poignant reminder of the atrocities committed during one of the darkest chapters in human history. This memorial, also known as the Memorial to the Murdered Jews of Europe, consists of 2,711 concrete slabs of varying heights, arranged in a grid pattern. As visitors walk through the maze-like structure, the somber atmosphere and the towering slabs create a sense of introspection and reflection.
The Holocaust Memorial, in memory of the Holocaust, opened in 2005. A design competition won by an architect 
A cemetery-looking like an area, full of narrow lanes with blocks of stone gives sensations of loss as a message of this event.
Some interpretations of the place are: 
Warsaw in 49, it damaged buildings
Train rails as the transportation of Jews to the extermination camps.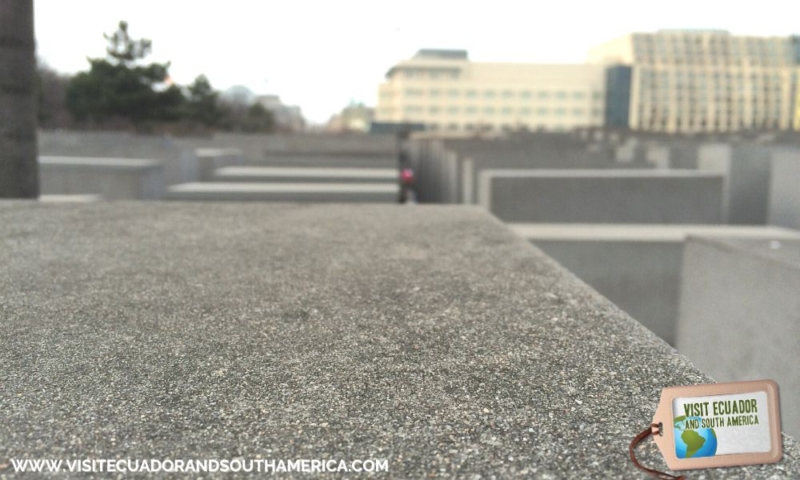 Germany borrows money from the U.S. in 1929 due to the Great Depression Germans had to pay back the loan and extreme political parties become more popular like before the loan and Hitler gets to power legally. Hitler becomes a dictator and the worst event in history takes place.
The fate of Germany is decided before the end of the Cold War. Here the headquarters of the Nazis
3,5′ Germans "the brain drain" leave to West Berlin, then in  1961 they build the 100 km wall to stop this 
One of three remaining pieces of the wall,  dating 1975.  It was guarded by soldiers, guard dogs. Grafittis is on the west side. 
People who managed to escape, built tunnels, had fake documents, were hidden in secret compartments of cars, and other creative and sometimes simple ways.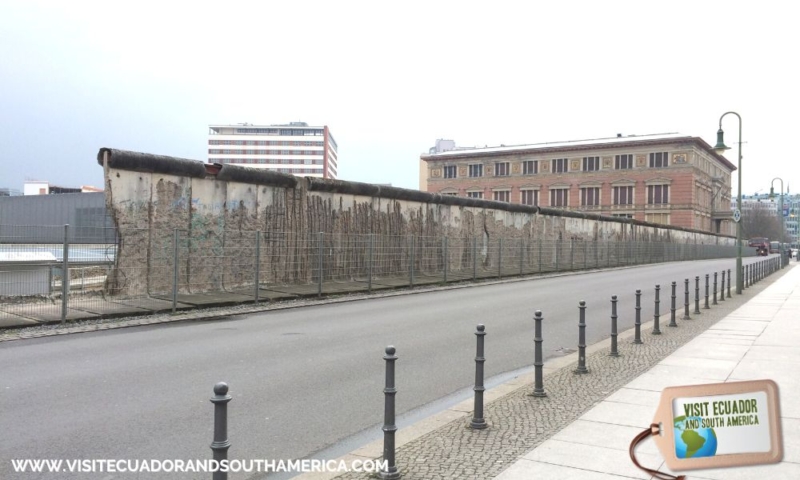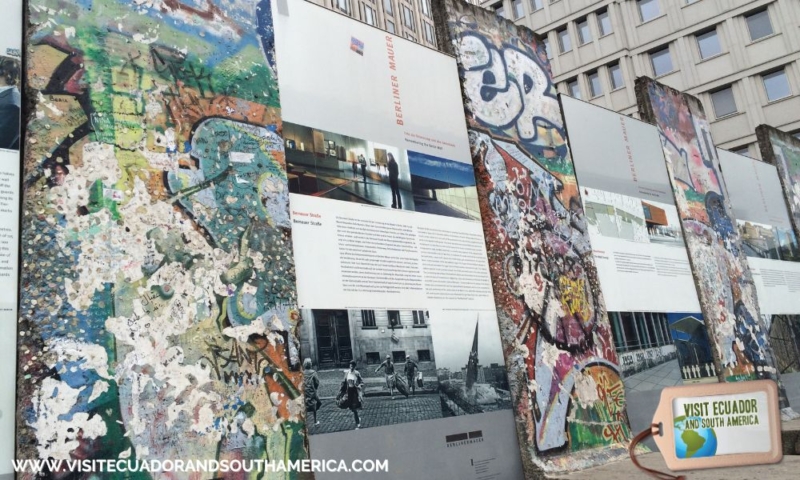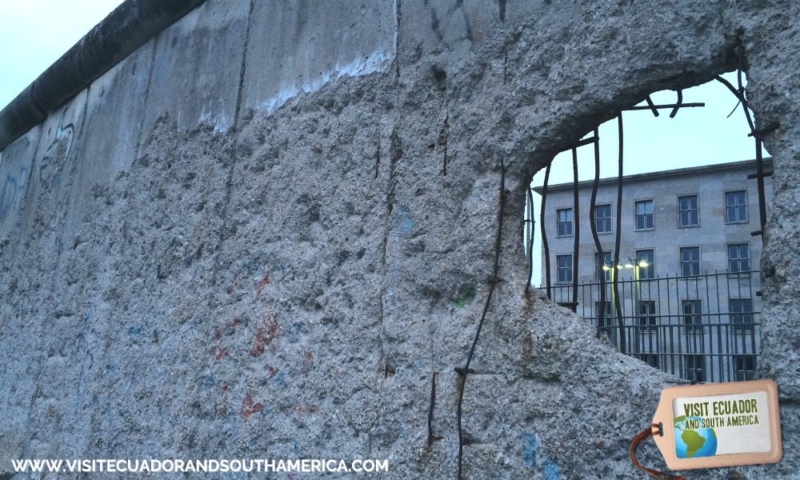 Checkpoint Charlie
Last but not least, don't miss out on the chance to experience the historical significance of Checkpoint Charlie. This iconic border crossing point between East and West Berlin serves as a reminder of the city's divided past. Visit the museum nearby to delve deeper into the stories of those who attempted to cross the border during the Cold War era.
Checkpoint Charlie is where people got checked on the way out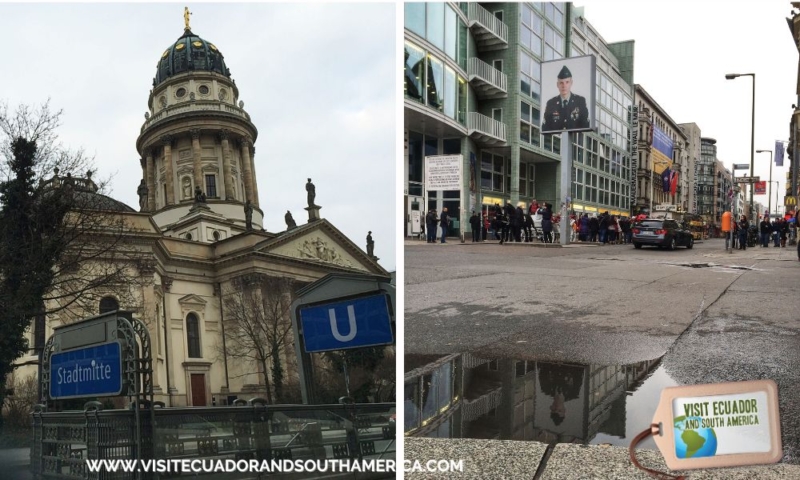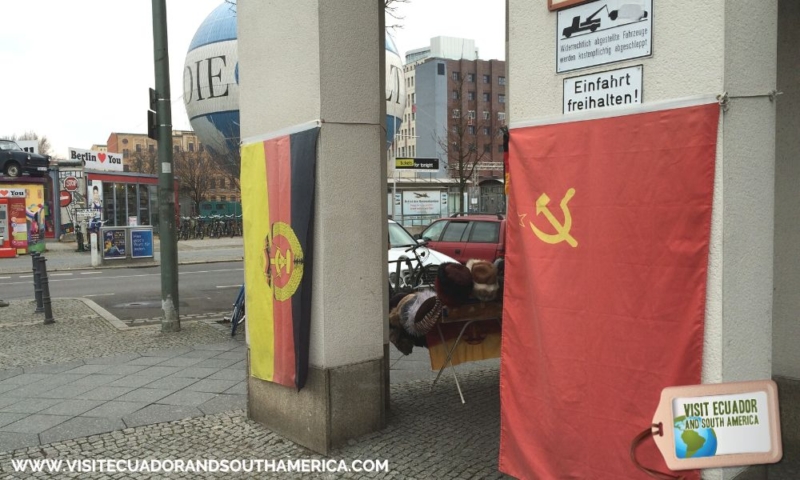 If you can read it you are on the west side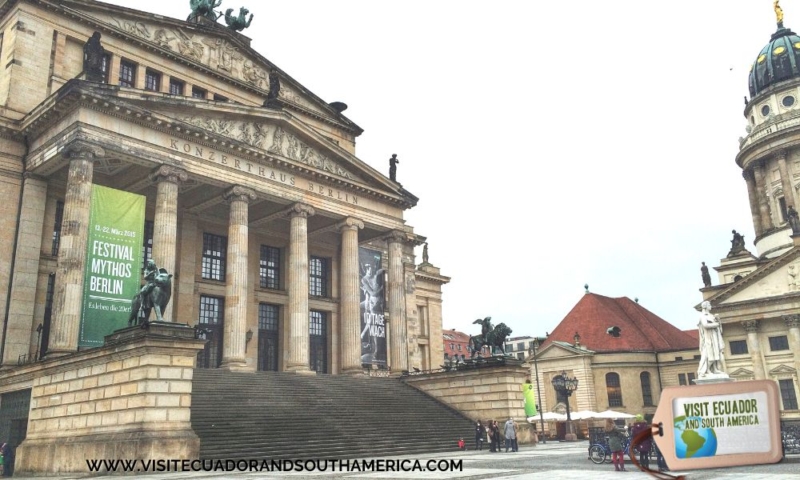 The Humboldt University, the royal library in the past, in the time of FVIII
Great minds and Nobel prize winners have taught at this university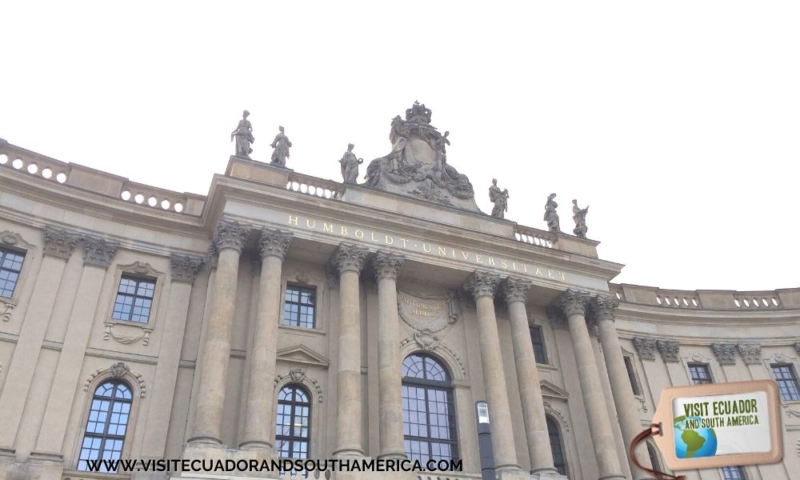 Hitler banned lots of books, and there are now empty bookshelves to make up for the destruction of thousands back in history in this same place.
1985, Gorbachev comes to power comes with Glasnost and Perestroika, the start of the end of the Cold War.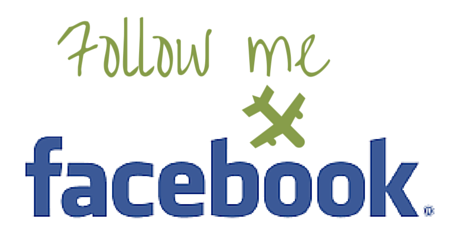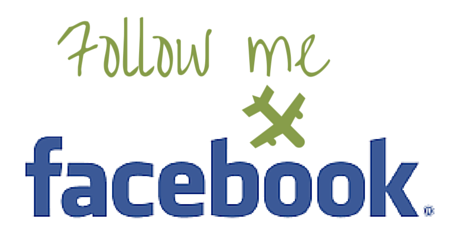 70000 people march peacefully in 1989, "We are the people" and then more events follow. The reason the wall falls is the East press secretary made a mistake and claims that the gov was about to start relaxing the borders.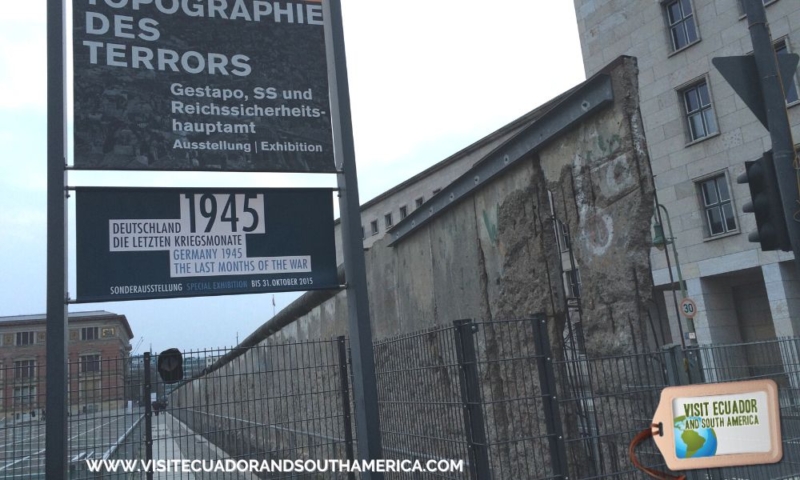 The topography of nazi terror examines the nerve center of the reign of terror.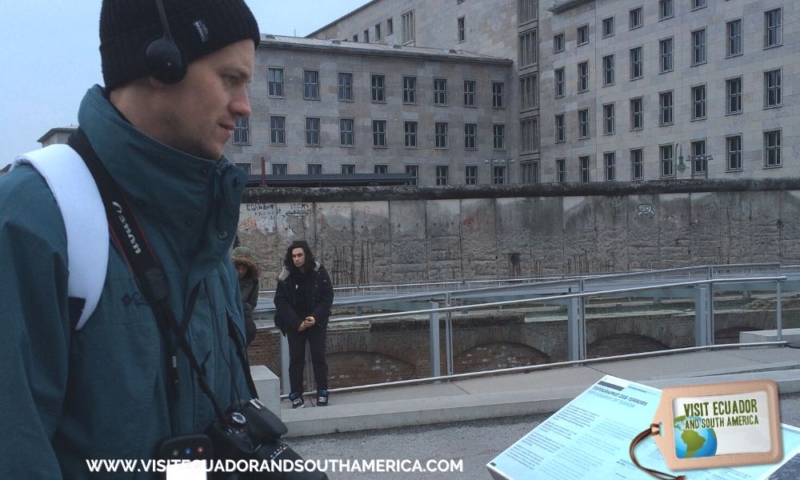 Dinner at Brauhaus by Alexanderplatz, I of course had to order the currywurst. Highly recommended and easy to find in Germany!
Take the U to Nordbahnfof to visit the Gedenkstatte Berliner Mauer, the best service and outstanding flavors  
After breakfast/ brunch by the Mauer cafe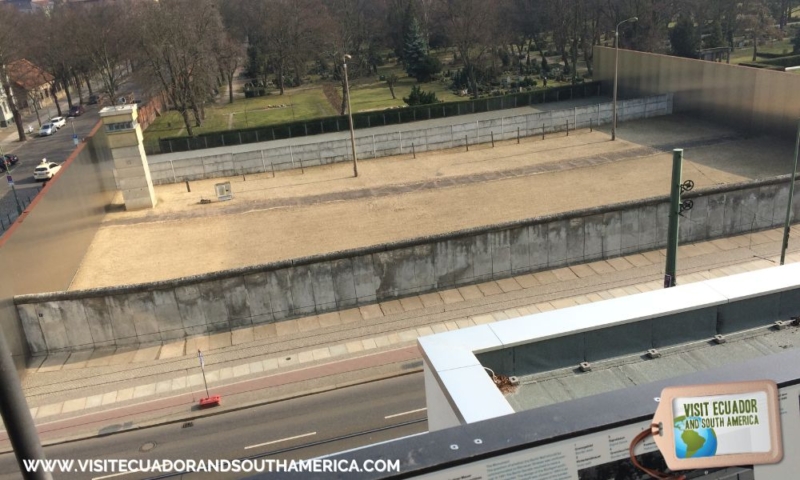 At 6pm we get ready for one of the highlights of our trip, the concert of Sting and Paul Simon at the O2 arena in Berlin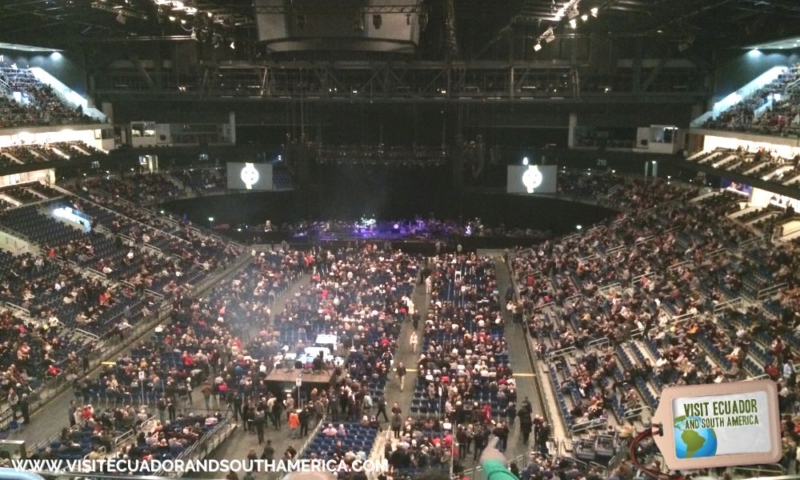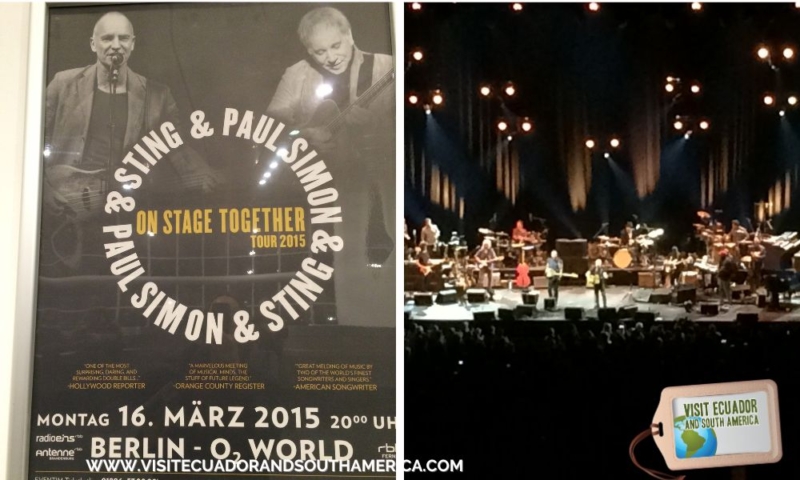 Excellent concert, great ambiance, and musical repertoire made this one very memorable experience. 
We walk from our hotel to the heart of the park and admire the Siegessäule column. (Prussian military triumphs) 
A nice brunch at Tiergarten Cafe 
And then we continue with a stroll along Tiergarten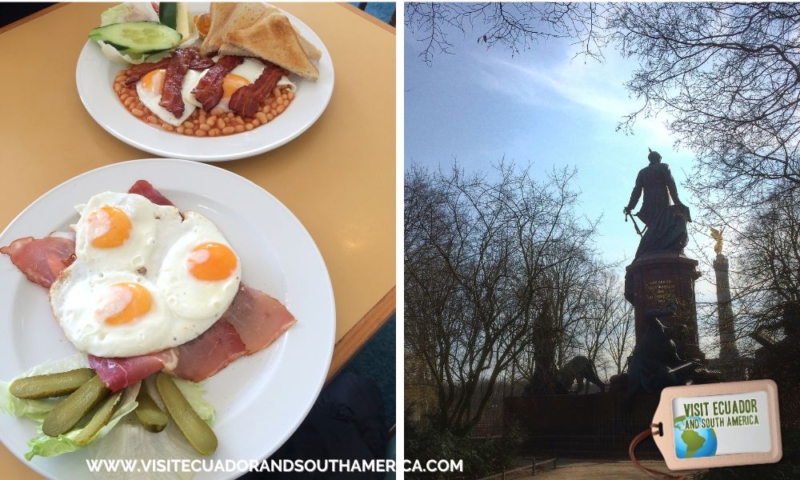 Berlin truly has it all—history, culture, vibrant neighborhoods, and culinary delights. So, pack your bags and get ready to immerse yourself in this thriving city
Thank you for reading. 
Cristina
Pin it for later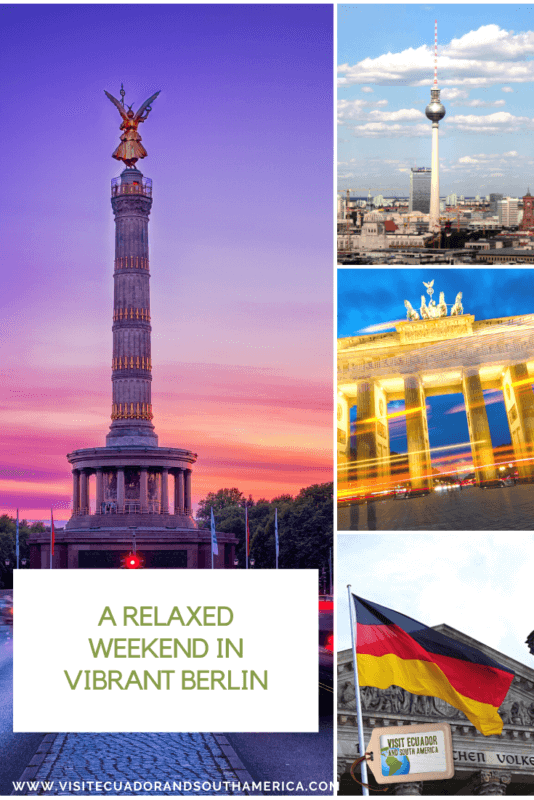 Like 
Visit Ecuador and South America 
on
 Facebook
, follow the blog on
 Twitter,
 Pinterest
 and
 Instagram
, and subscribe on
 YouTube
. Send us an email to get more information or help planning your trip: info(at) visitecuadorandsouthamerica(dot)com
I have written an Ebook to help you plan your memorable trip to South America.
How to decide the best places to visit in South America, where to stay and what to bring?