What is Cinque Terre and Why Should You Visit?
Cinque Terre, an area in the Italian Riviera composed of five different villages, is quickly becoming one of the most popular tourist destinations in Europe. With its stunning views, unique culture and history, and world-renowned hiking trails, Cinque Terre is a must-visit for anyone looking to experience Italy. From the vibrant colors of its houses to the breathtaking vistas from its many hiking trails, visitors will be transported to a place they've never been before. Whether you are looking for a romantic vacation or an unforgettable adventure, Cinque Terre has something for everyone. Join us as we explore why this region should be on your must-visit list!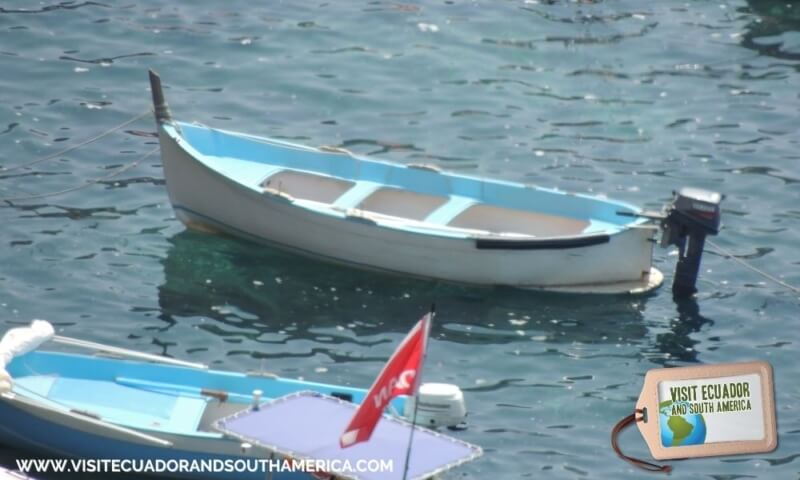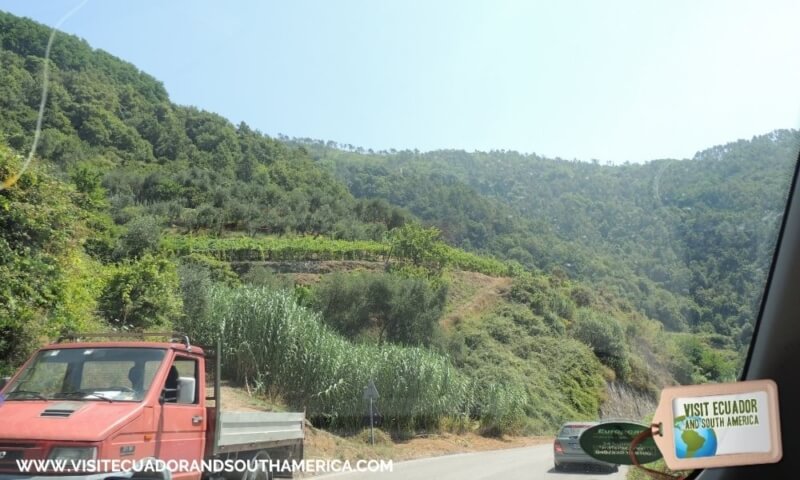 MONTEROSSO
Monterosso is a beautiful Italian village located on the Cinque Terre Coast in Liguria. It's known for its breathtaking views of the rugged coastline and crystal blue waters, making it an ideal destination for travelers looking to explore the beauty of Italy.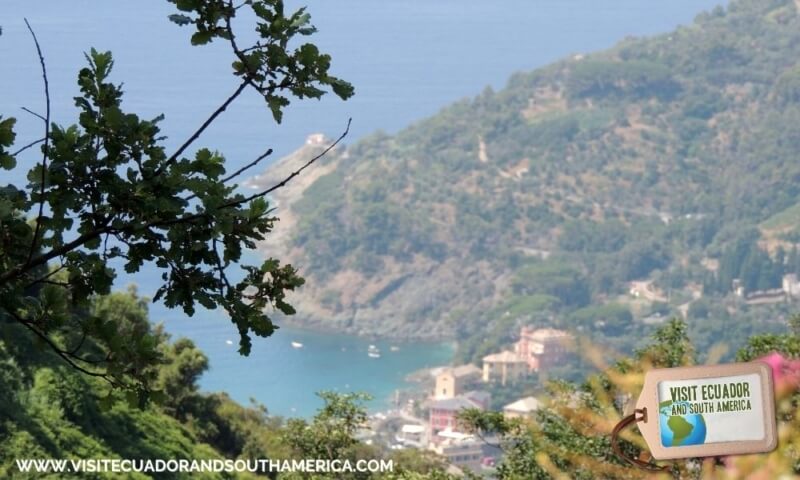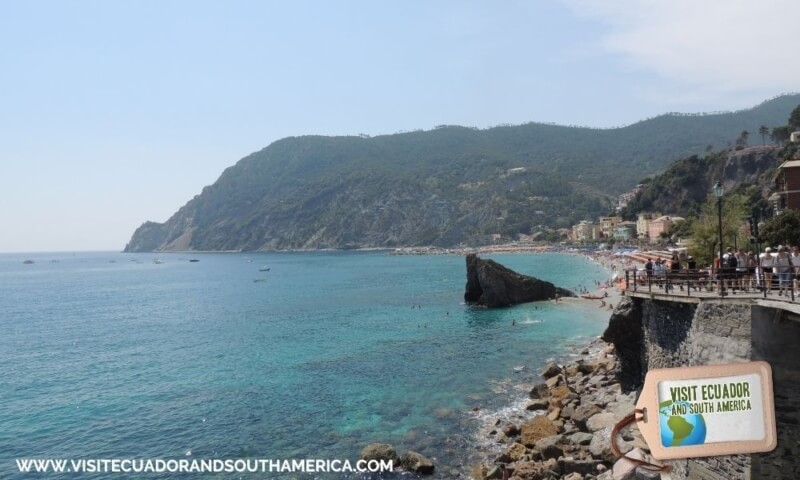 From exploring historical sights to indulging in delicious local cuisines, Monterosso offers something for everyone. Whether you're a history buff looking to explore ancient ruins or an adventurous traveler eager to try out various activities, you'll find plenty of exciting attractions and activities in Monterosso that make it worth visiting. With its unique culture and vibrant atmosphere, Monterosso is sure to provide an unforgettable experience that will stay with you long after your visit.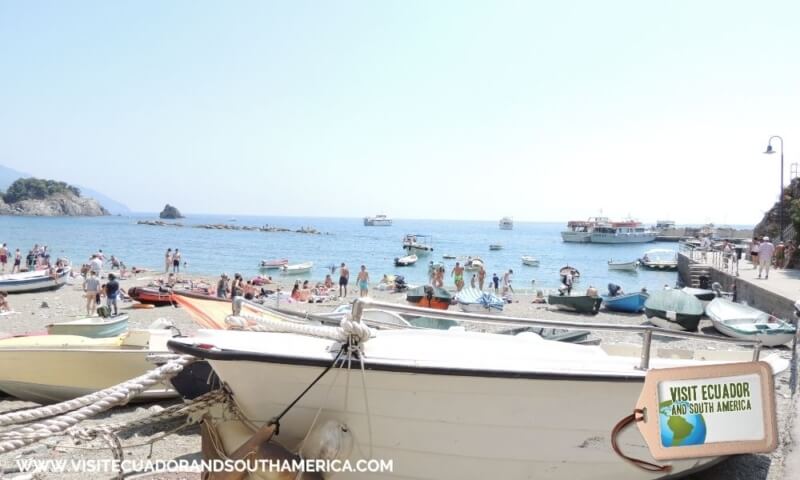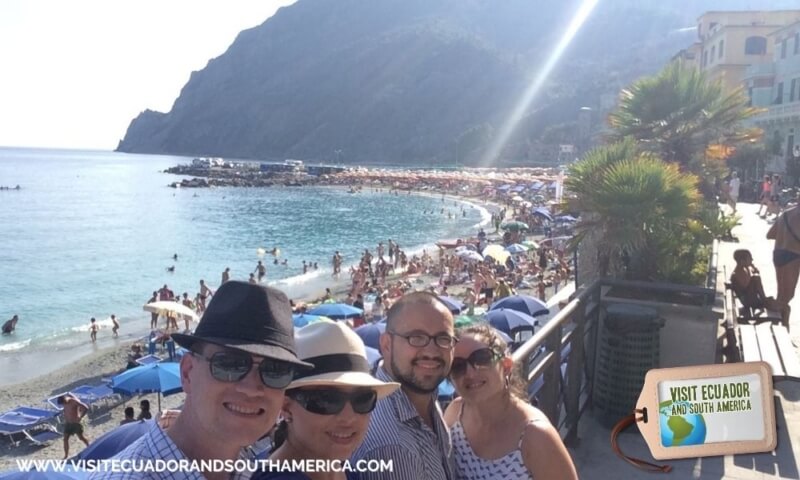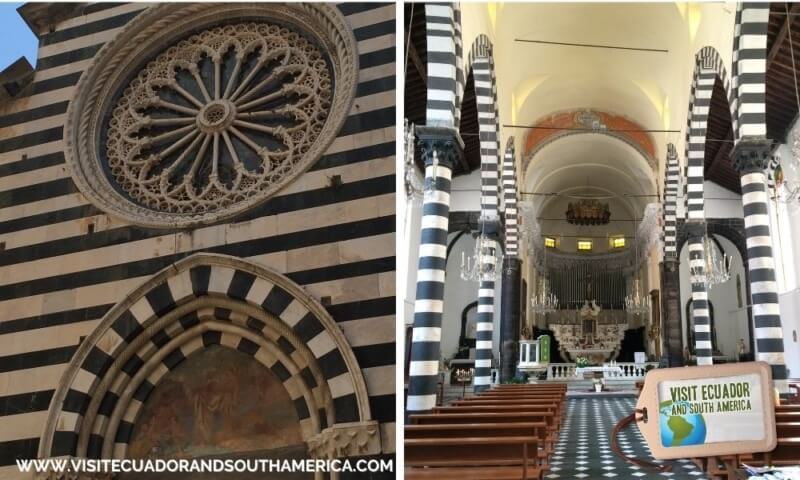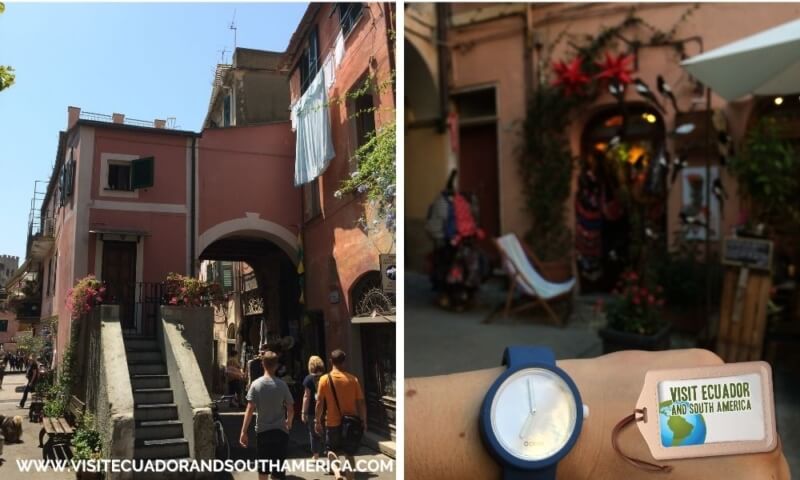 RIOMAGGIORE
Riomaggiore is a charming fishing village on the Italian Riviera, famous for its bright and colorful buildings that line the rugged coastline. Located on the eastern side of the Gulf of La Spezia, Riomaggiore is one of five villages that make up Cinque Terre.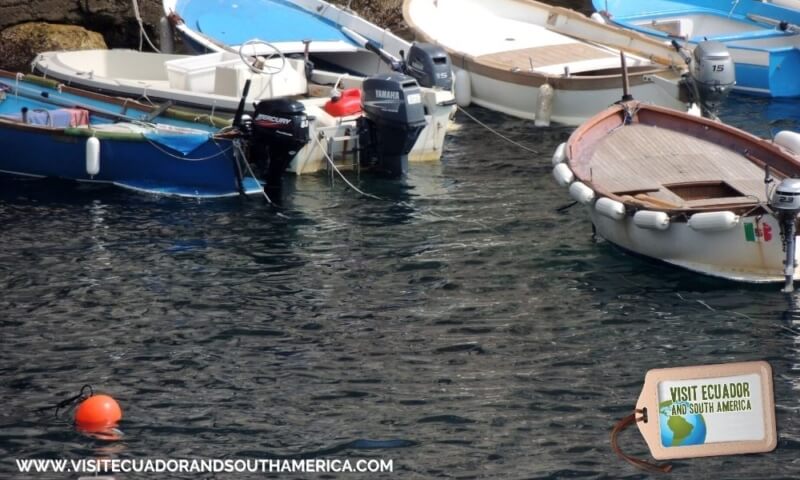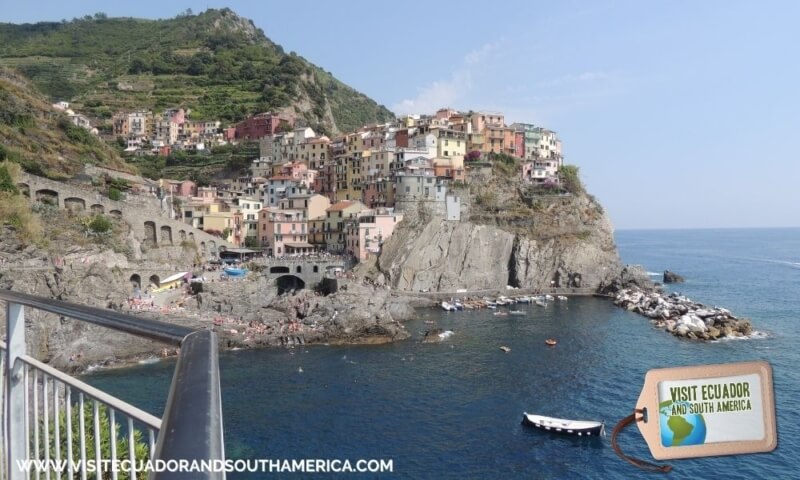 With its Mediterranean climate and stunning scenery, Riomaggiore is an ideal destination for anyone looking to explore a beautiful seaside town. From exploring its winding streets to trying out the local cuisine, there is something for everyone to enjoy in this picturesque village. From enjoying breathtaking views from trails in its lush hillsides to taking a boat tour along its rugged coastlines, visitors can experience all that Riomaggiore has to offer.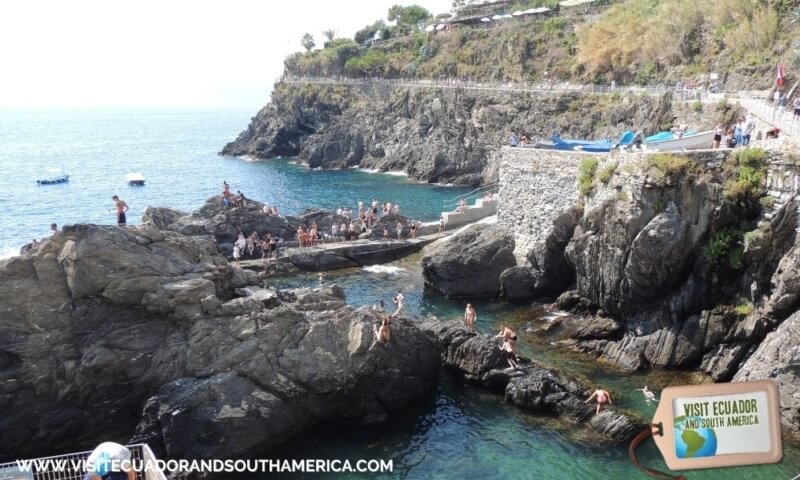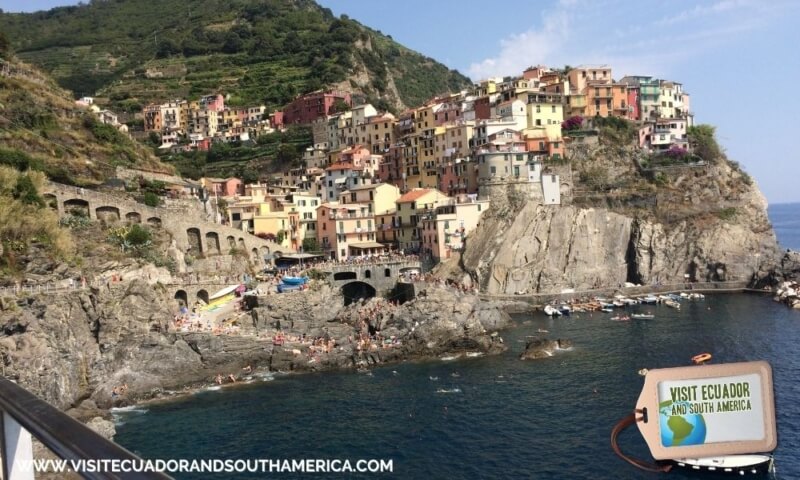 Besides activities and attractions such as these, visitors can also enjoy delicious food at local restaurants or take a leisurely stroll around some of the sights within this charming fishing village.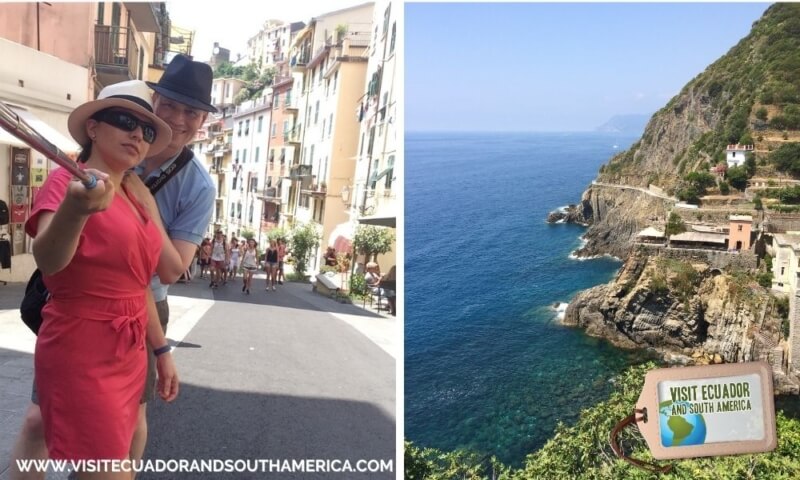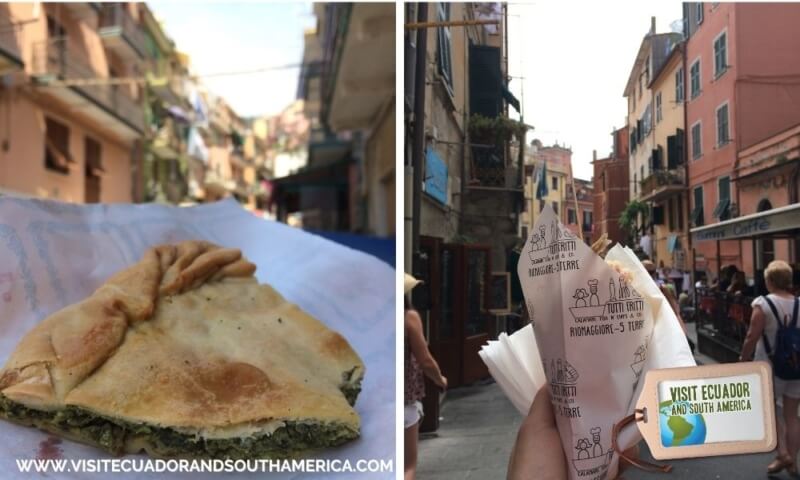 MANAROLA
Manarola, a picturesque fishing village in the Cinque Terre region of Italy, offers visitors a unique experience. From its colorful buildings perched atop steep cliffs to its tranquil harbor and waterfront promenade, Manarola is filled with activities, attractions, sights, and delicious food.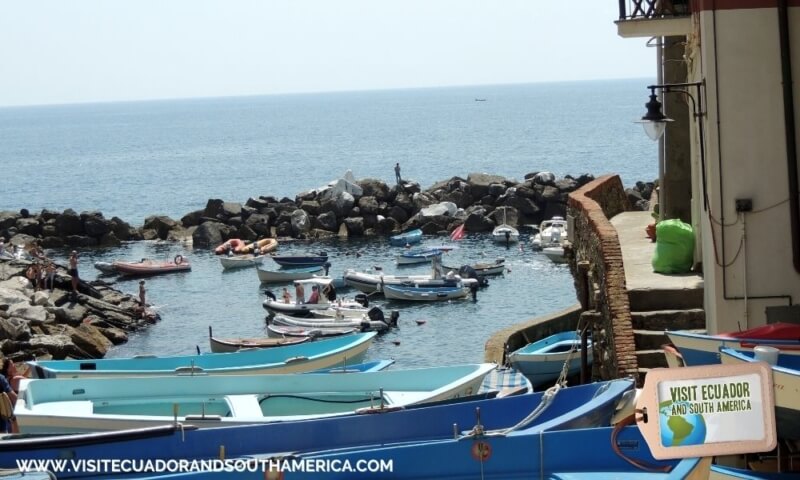 Whether you're looking for a leisurely stroll along the harbor or to explore the nearby hillsides, Manarola has something for everyone. Enjoy breathtaking views of the Mediterranean Sea from its quaint restaurants and cafes or take in some of the local culture with performances in one of its vibrant squares. Come and experience Manarola's charm for yourself!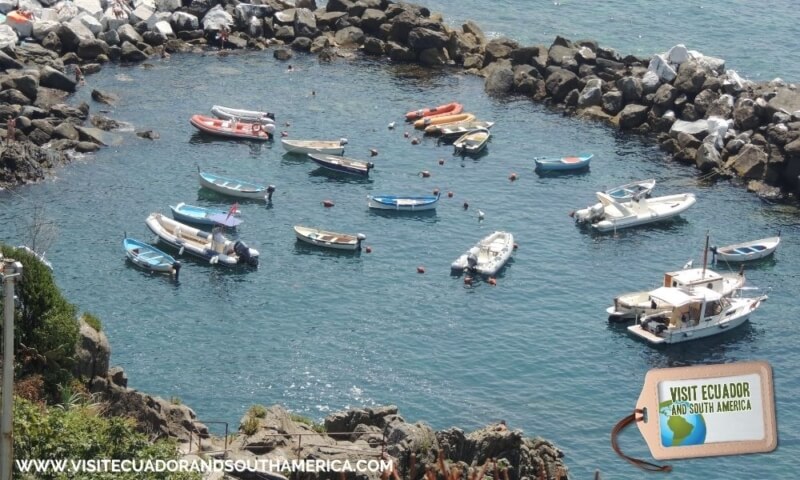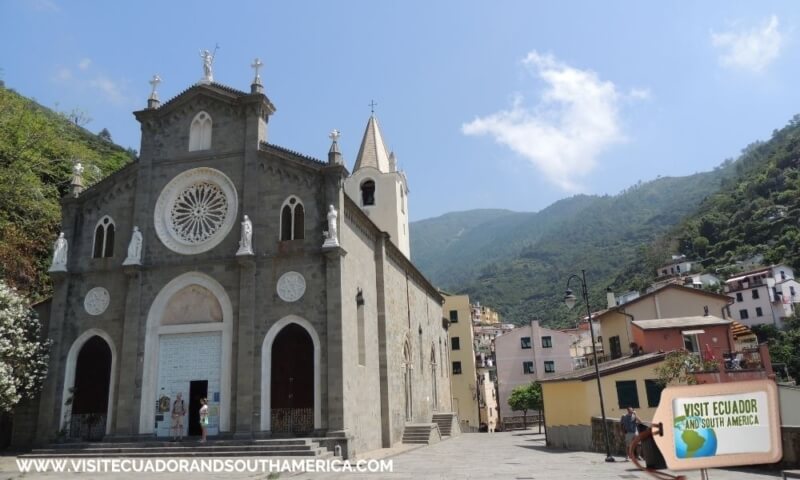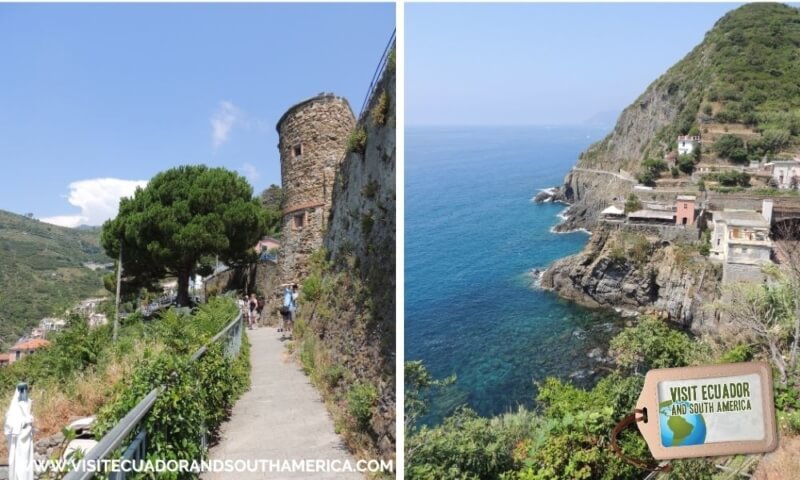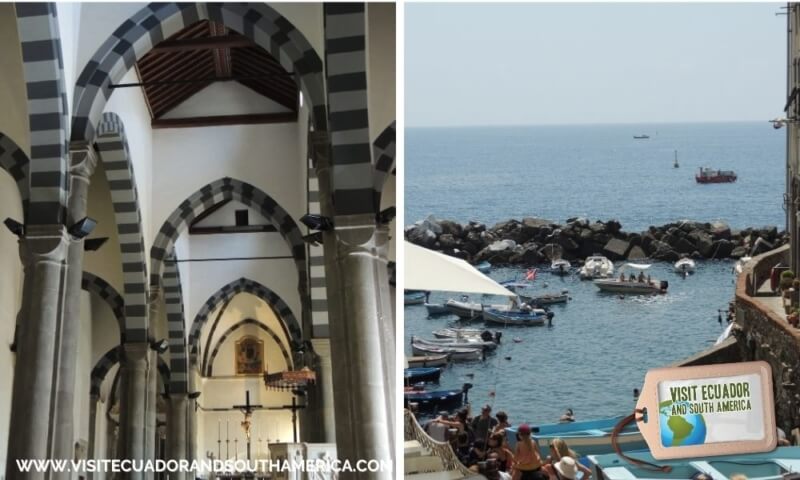 VERNAZZA
Vernazza is the perfect place for a vacation, boasting a wide range of activities, attractions and sights. From the beautiful beaches to the historic churches, there is something for everyone here. With restaurants serving delicious Italian food and plenty of nearby shops to explore, you can be sure that your time in Vernazza will be filled with adventure and fun. Whether you are looking for an adrenaline rush or prefer relaxing activities, this magical Italian town has it all. Come visit Vernazza and make some unforgettable memories!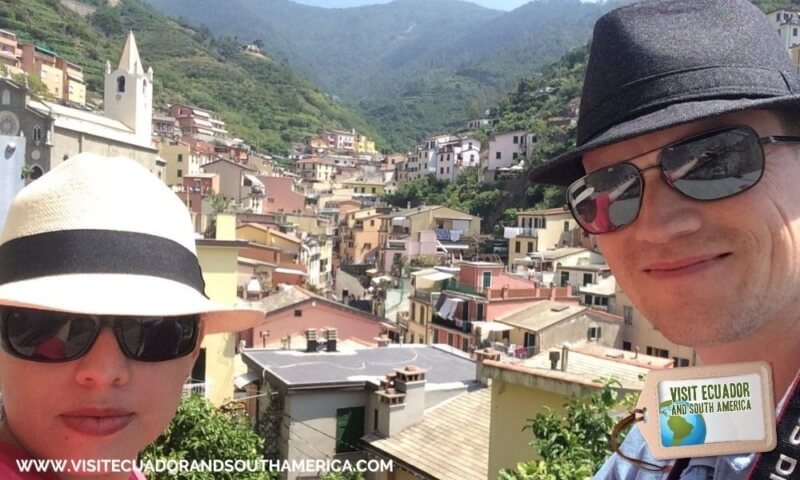 Booking a tour
Of course, we enjoyed planning the trip but you may want to join and organized tour departing from Florence: Cinque Terre Day Trip with Optional Hike and Lunch or book a day tour or a boat tour.
If you want to see more countries, want to save time, and avoid the stress of planning and the logistics of driving, parking, etc, then we recommend booking a tour which we have done in Cataluña, or booking daily guided tours.
Here are some tour options in Switzerland, and some tour options in Germany 
What to eat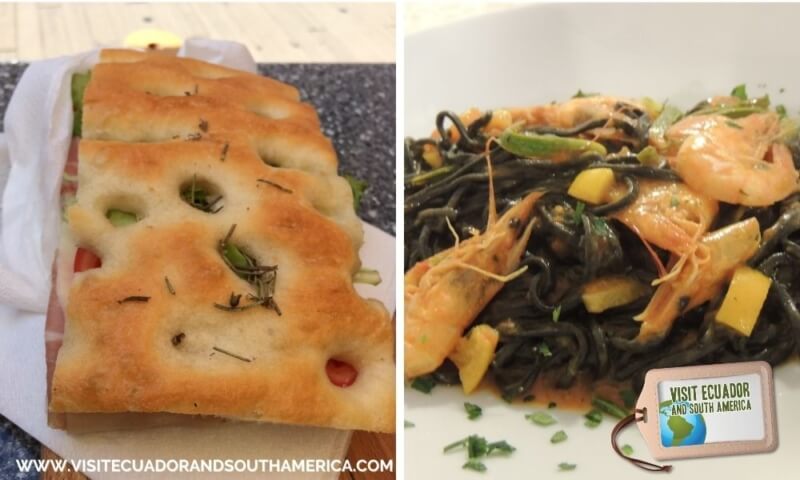 Getting there
Unless you live already in Europe, it will be a good idea to start researching flight options.
We had time to find good airplane tickets from Norway to Germany, then with that information, we continued to figure out our schedule and plan all details.
We had the opportunity to visit Cinque Terre some years ago and share all about it.
Pin it for later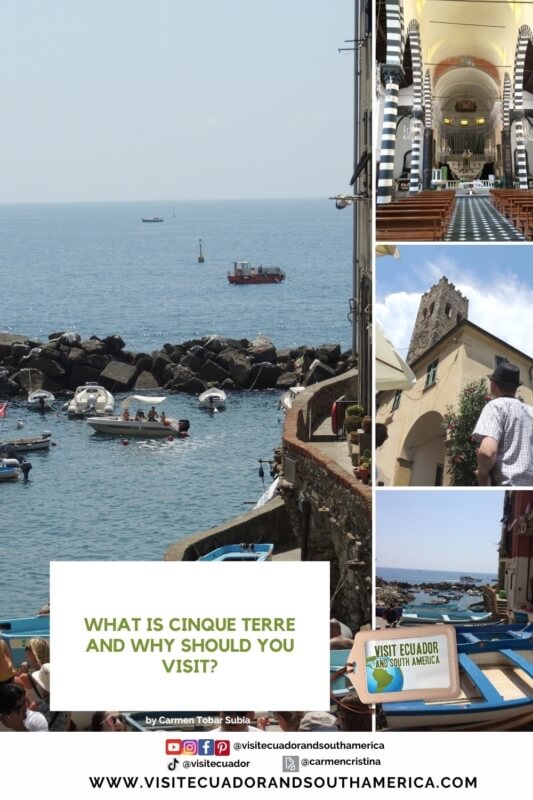 Take a look at this list of travel resources to plan your trip and travel in the world.
Daydreaming about your trip to South America?
Order here your Free Ebook. I share with you some useful tips & resources for a memorable trip!
Finally, I would like to invite you to follow me on Facebook, Twitter, Pinterest, and Instagram. In addition, you can subscribe on YouTube.
Send me an email for help planning your trip: info(at) visitecuadorandsouthamerica(dot)com.