Belgium travel guide: Exploring Bruxelles, Brugges, and Gent
Introduction:
Welcome to Belgium, where the allure of Bruxelles, Brugges, and Gent awaits. Our exploration goes beyond the tourist facade, delving into the heart of each city's distinctive character. From delectable cuisine to iconic landmarks, this guide is your key to an immersive Belgian experience
Why Visit Bruxelles:
Why visit? A tapestry of history, chocolate delights, and futuristic wonders.
Unveiling the Charm of Bruxelles
Grand Place
In Bruxelles, indulge in the vibrant Grand Place, a UNESCO World Heritage site.
In the heart of Bruxelles lies the breathtaking Grand Place, a UNESCO World Heritage site. This historic square is surrounded by opulent guild halls and the stunning Town Hall, showcasing Gothic and Baroque architectural brilliance. The Grand Place is not just a central square; it's a vibrant canvas hosting events, flower carpet displays, and a festive atmosphere. Witness the magic during the biennial Flower Carpet event, where the square transforms into a kaleidoscope of colors, epitomizing the cultural richness that defines Bruxelles.
Book a guided walking tour of Bruxelles
Enjoy a guided tour of the center of Brussels with a friendly and informative guide
Belgian chocolate, moules frites, and more
Immerse yourself in Belgian chocolate at Neuhaus.
No visit to Bruxelles is complete without immersing yourself in the irresistible world of Belgian chocolate at Neuhaus. Step into the Neuhaus flagship store, a chocolatier with a legacy dating back to 1857. Explore pralines, truffles, and signature creations that tantalize the taste buds. As you roam the charming streets, don't miss the chance to try the diverse range of Belgian beers, each a masterpiece in its own right. And of course, savor the quintessential Belgian dish – moules frites, a symphony of flavors featuring succulent mussels and crispy fries.
Book a tour of a chocolate factory
Learn the story of chocolate and its transformation into finished products at the Choco-Story Brussels museum
Atomium
Savor the architectural marvel of Atomium. Savor the futuristic allure of Bruxelles by exploring the architectural marvel that is Atomium. This iconic structure, resembling interconnected spheres, was built for the 1958 World Expo and has since become a symbol of the city. Venture inside to discover exhibitions and panoramic views of Bruxelles from the top sphere. Atomium's unique design and cultural significance make it a must-see, offering a glimpse into both the past and the future of this dynamic city. As you stand beneath its towering structure, you'll feel the blend of history and modernity that defines the essence of Bruxelles.
The iconic Atomium in Bruxelles  165000000000 times the size of an atom
The view from the highest ball is 102 m above the ground and allows one to admire a great view. We came after 17:30 so we could not do this. (Had not intended it either)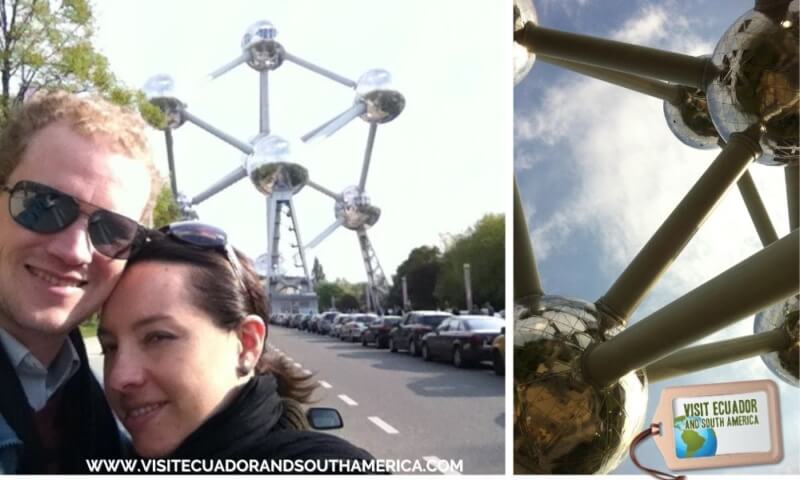 Avoid the lines and go ahead and get your Brussels Atomium Entry Ticket with Free Design Museum Ticket
How to Move Around in Bruxelles:
Navigate Bruxelles effortlessly with its efficient metro system. Trams and buses offer easy access to attractions.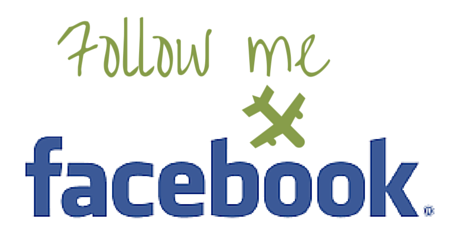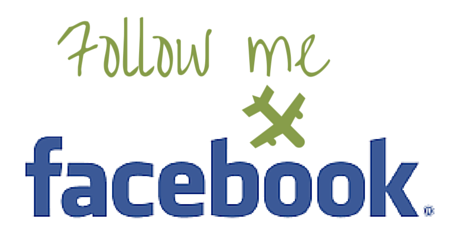 Book a tour in Bruxelles
Booking a tour in Belgium will make it a much stress-free experience. It will ease communication barriers and avoid the hassles of planning and logistics.  Here is a link to find some tour options you might want to book.
Top 3 Tours from Bruxelles:
Brugges Day Tour: Dive into Brugges' medieval charm, exploring its canals and cobblestone streets. Uncover the secrets of the Belfry and indulge in Belgian waffles.
If you go by yourself, note that the city is rather small and easily seen on foot. In addition, the weather was gorgeous and we could enjoy all the picturesque sights and take pictures this way. Better to plan a trip before or after the summer season, as this small town I packed with tourists then.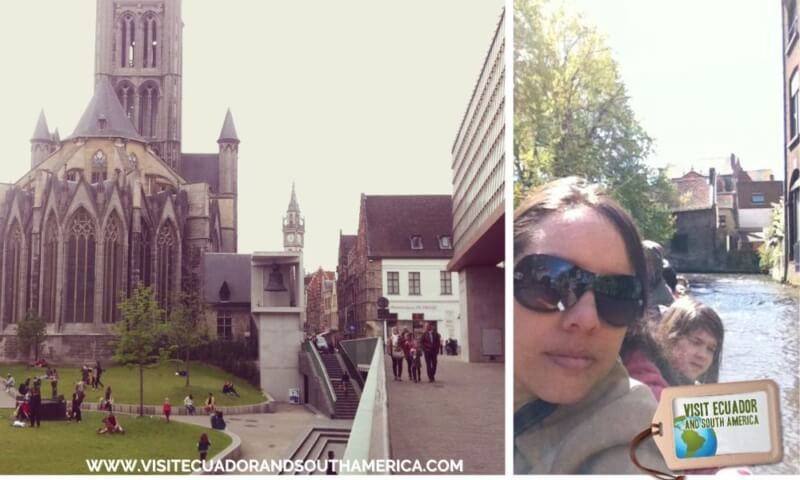 Share your pictures with our community, tag #VisitSAmerica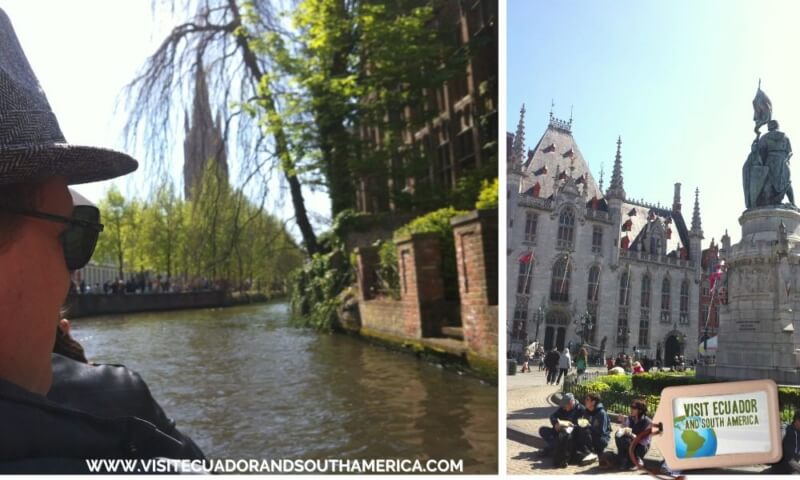 Ghent Highlights Tour: Discover Gent's picturesque canals and historic architecture. The Gravensteen Castle and St. Bavo's Cathedral are highlights not to be missed.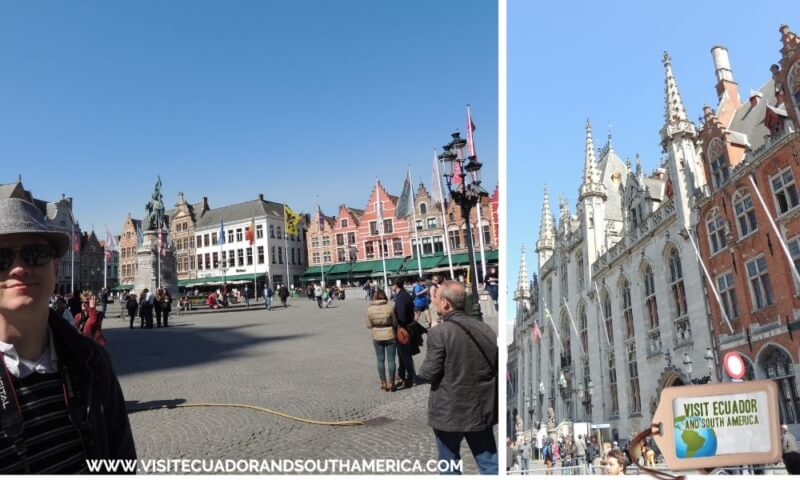 If you go by yourself, take tram 1 to Gravensteen (€ 2)  the stop is on the right side of the main exit at the train station. This stop takes you to see the main square with a superb medieval fortress, then move towards the town hall and back to the train station
Waterloo Battlefield Tour: Step into history at Waterloo, reliving the famous battle. Explore the museum and battlefield, understanding its significance.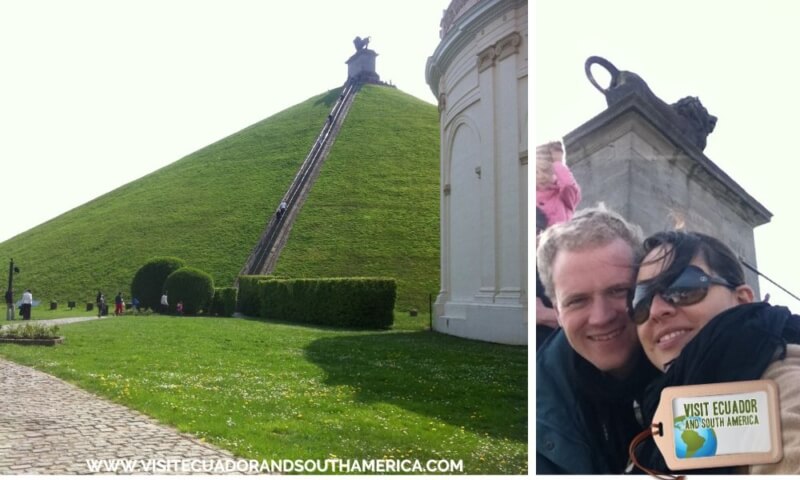 We went there by car, so we bought the ticket that comprises the entrance to the butte du Lion and to the panorama of the battle. Approx. 7 € After climbing 200+ stairs, we get to admire some nice vistas of the countryside, from the top.
Where to Stay in Bruxelles
Top 3 Hotels in Bruxelles:
Hotel Amigo
Description: A luxurious blend of modern comfort and historic charm, centrally located near Grand Place.
Booking Link: Hotel Amigo on Booking.com
Hotel Le Châtelain
Description: Get the celebrity treatment with world-class service at Hotel Le Châtelain
Booking Link: The Dominican on Booking.com
Steigenberger Wiltcher's
Description: A five-star haven of sophistication with spacious rooms, offering a tranquil escape.
Booking Link: Steigenberger Wiltcher's on Booking.com
Conclusion:
As you wander through Bruxelles, Brugges, and Gent, let the rich history and culinary wonders captivate your senses. This guide ensures your journey through Belgium is nothing short of extraordinary.
Our anecdotes
We connected by train from  Paris to Bruxelles midi (Zud) and we took the Thalys which takes only 1:30 minutes.
The first night we were picked up by Aunt Luz Elena and Cousin Derek, and then we had dinner with our aunt, uncle, and cousin Nicole. We were running a bit late from our visit to Emilie's apartment at Le Marais, so we went "home" and just packed everything very fast and ran through the streets of Paris and the metro, to make it barely on time. This, to find out that the train was delayed by 20 mins +.
In Uccle, Tio Patricio, greeted us from the terrace of his villa, upon our arrival. Both are as always wonderful hosts. We enjoyed a sunny day. After a nice lunch made by Tia, that included foie gras, and good wine as part of the menu, Prima Nicole took us on a sightseeing walking tour of the city.   Tia lent us her Smart car to go to the city and Waterloo. Lunch at my uncle and aunt's included over 9 varieties of cheese, with baguette,  with wine, and served outside by the veranda enjoying the nice weather. And in Brugges,  we decided to take a romantic sightseeing 30-minute boat ride for €6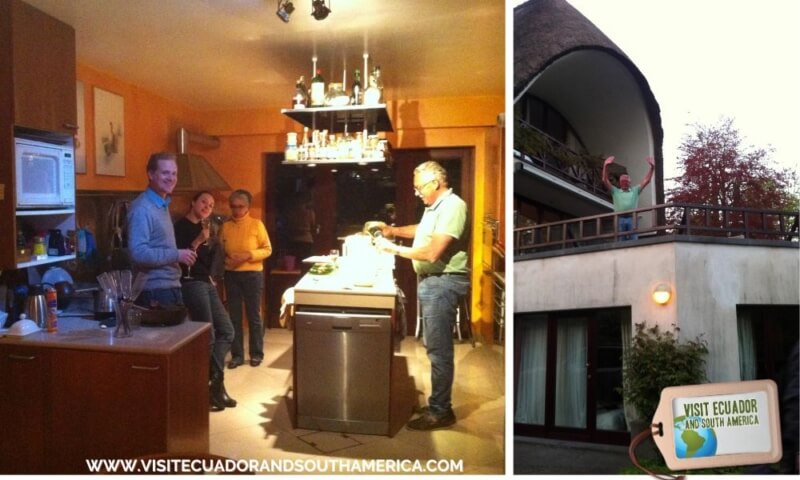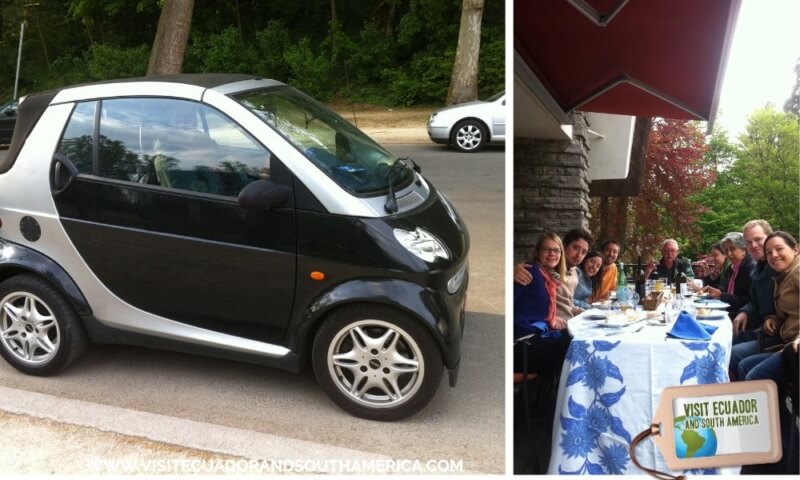 PIN IT FOR LATER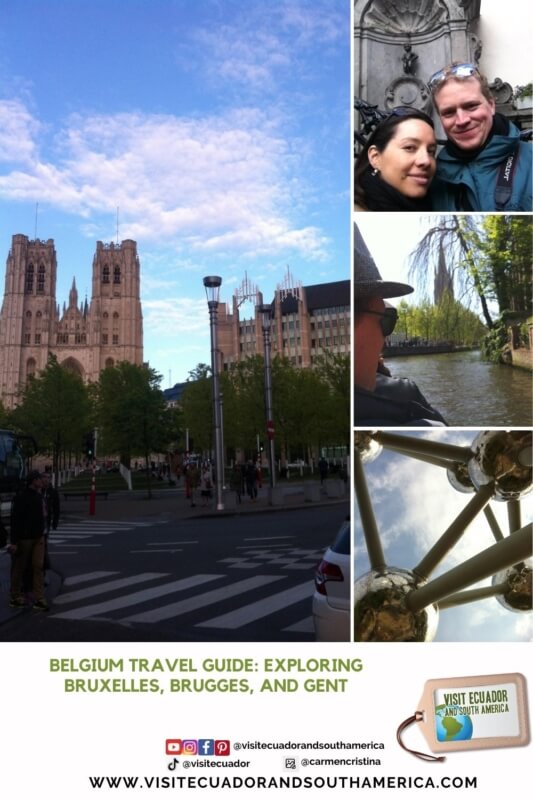 I also inspire travelers to visit South America: www.visitecuadorandsouthamerica.com
And share my passion for traveling the world: http://passiontotraveltheworld.blogspot.no
Like Visit Ecuador and South America on Facebook, follow the blog on Twitter, Pinterest, and Instagram, and subscribe on YouTube. Send us an email to get more information or help planning your trip: info(at) visitecuadorandsouthamerica(dot)com
FREE EBOOK:
I have written an Ebook to help you plan your memorable trip to South America.
How to decide the best places to visit in South America, where to stay and what to bring?
Download here your Free Ebook: Travel to South America, highlighting Ecuador and the Galápagos Islands.
TRAVEL RESOURCES
Take a look at this list of travel resources to plan your trip and travel.