A Romantic Château Wedding experience in France
Getting married in a French Castle
One of the most sought-after countries for destination weddings in France, and then one of the top venues on that list is a French château.  A castle is a venue that offers a melange of elegance and romance,  filled with history and surrounded by beautiful gardens that provide plenty of alfresco celebration options.
Among those searching for living the chateau wedding experience, we had a good friend of ours, resulting in being blessed to be invited to her wedding.  We will share a bit about this memorable experience and the highlights along our road trip from Paris to the castle.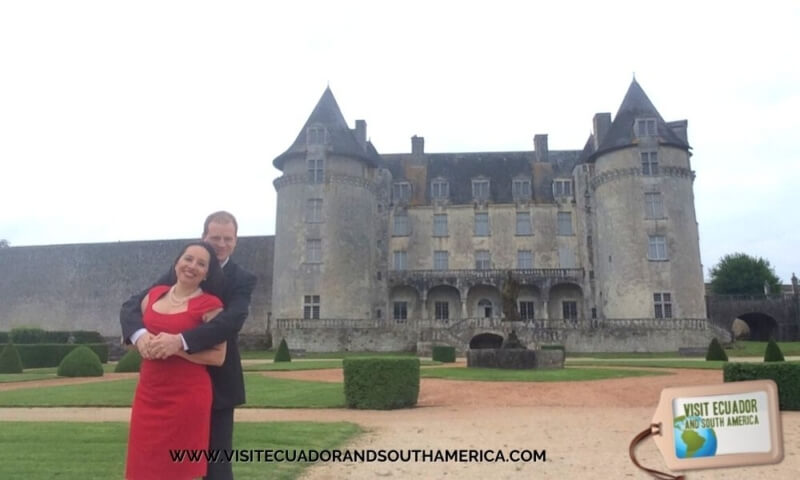 Famous castles for weddings in France
A château offers a historical backdrop for one of the most important days in your life, and France, due to its history and location, has a wide range of magical castles to choose from.
Weddings, anniversaries, or family gatherings can be hosted in the magical setting of a castle.
Netflix has made one castle primarily known as a wedding venue in France. We have enjoyed watching the series Escape to the chateau,  highlighting the lives of a couple that buys and renovates the 19th-century Château de la Motte-Husson,  now used as a wedding venue.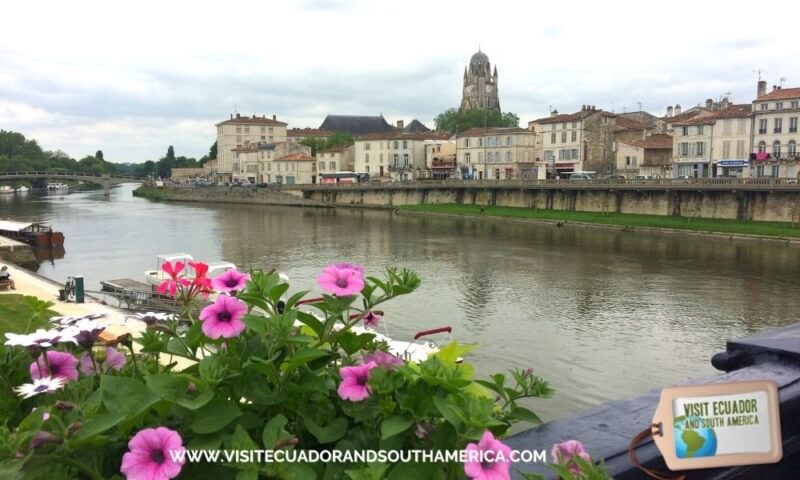 This story begins more than 20 years ago when I studied at the Alliance Francaise for five years (I loved not only learning this nice, fascinating language, but also the beautiful people I met during the time I spent there. I completed all levels and passed the DALF exams as some of my closest friends)  

At the Alliance Francaise, I met Sofy, who I was lucky to see again in Paris a couple of years ago, and then she met my husband. These are the kind of friendships that last forever. Sofy invited us a year ahead to her wedding to make sure we could make it. We were very grateful, and together with my husband and another good friend from the Alliance Francaise, we made it to the wedding. 
First stop, Paris
We rented a car from Paris to Saintes, though there were floods and instead of 5 hours the trip took us 10 hours. We met Dieguito at Saintes and spent the night at a French Airbnb, a beautifully decorated farmhouse.
Saintes
A historic town located in western France has many attractions and things to do. Here are 15 things to do in Saintes.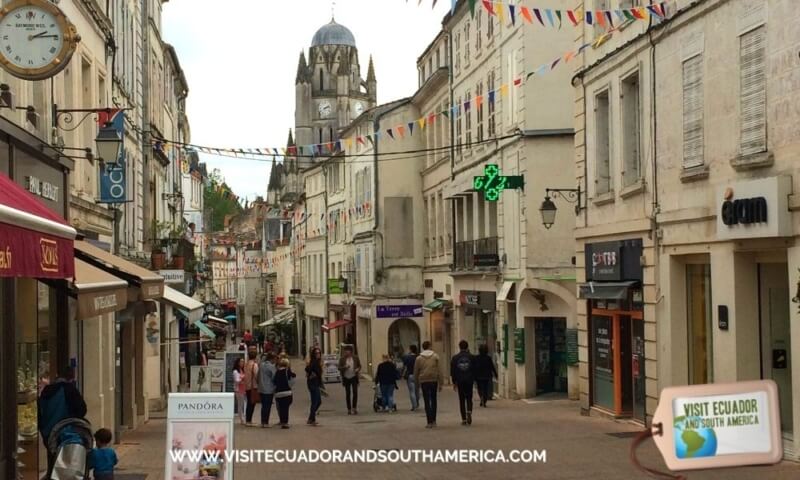 The wedding church, Saint Porchaire
The wedding was held at Saint Porchaire, a church not far from the castle.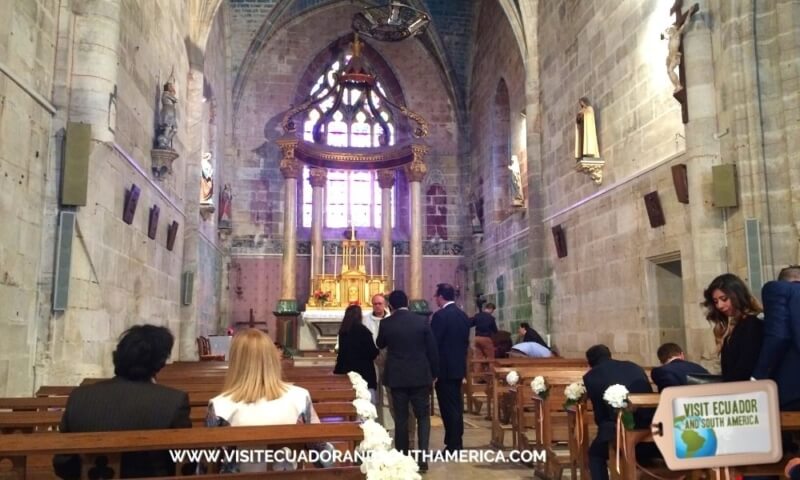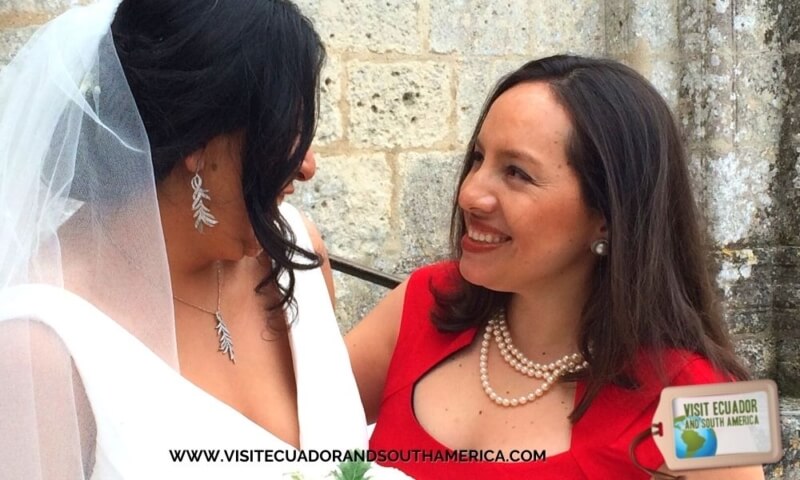 The château wedding experience at château
 de la Roche Courbon
A romantic venue for a wedding

and other private events and celebrations, château de la Roche Courbon.
After an intimate, lovely wedding ceremony, the wedding reception was to take place in a château.
The venue was the Chateau de la Roche Courbon, an impressive French castle built in the middle ages, with four concrete towers and a massive keep.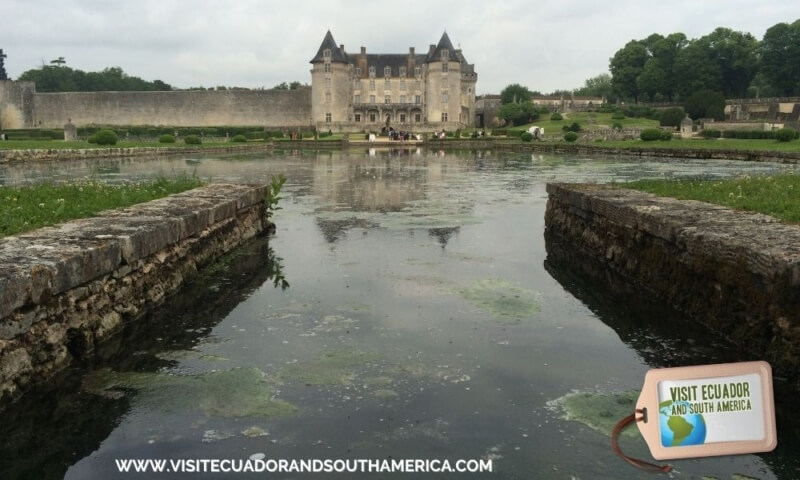 This château is surrounded by marshland as a natural defense and postcard views.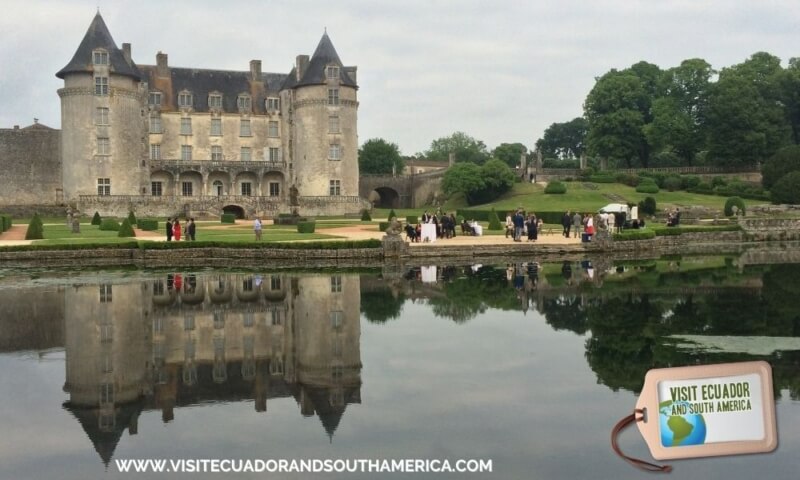 From 1928 to 1939, the French gardens, which can be admired from the château, gradually emerged.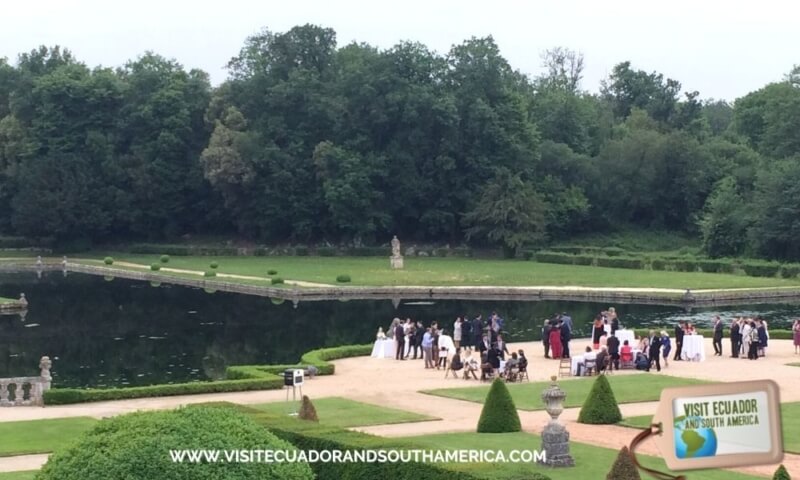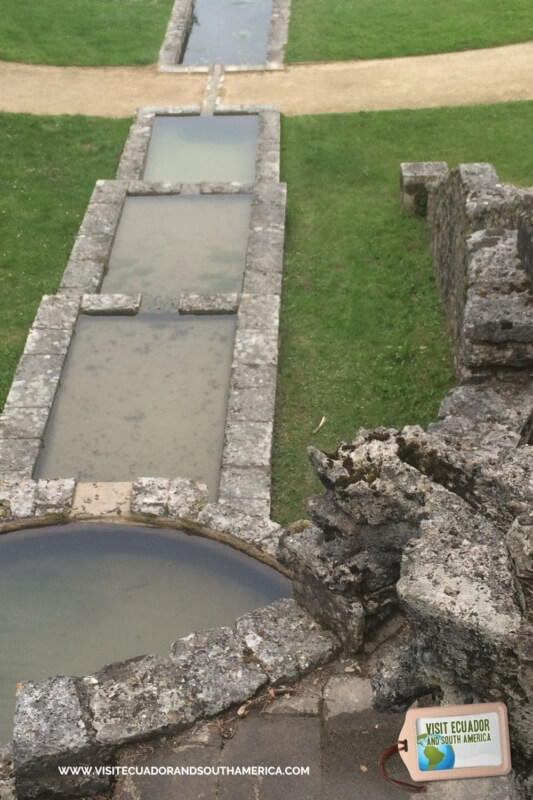 The castle features a double staircase going down to the gardens along the border of river Bruant.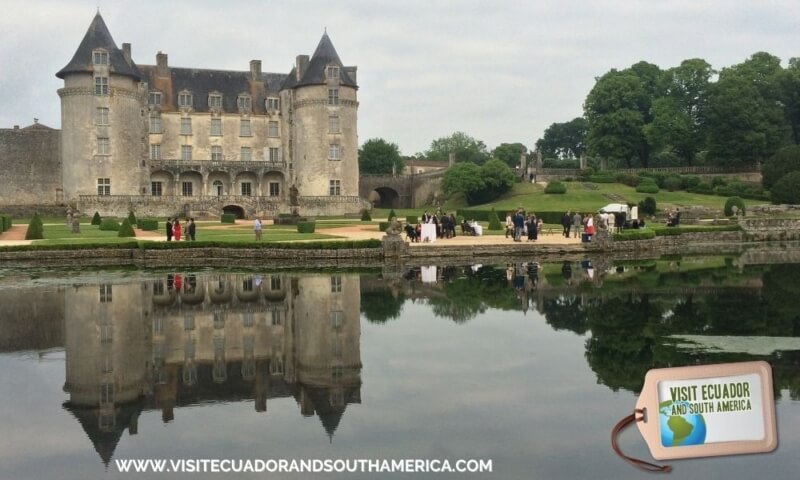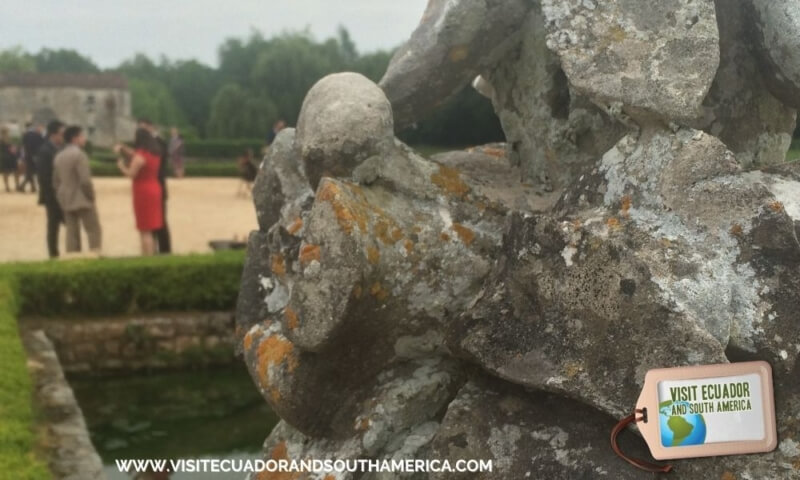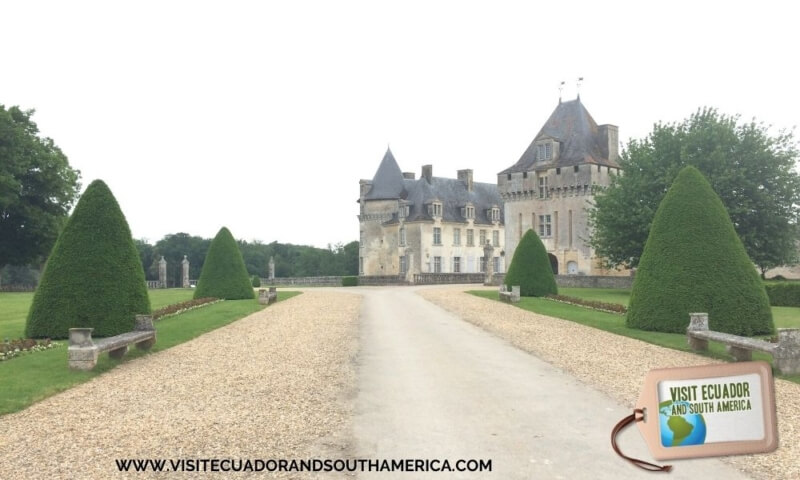 The property was partly listed as a historical monument in 1925. After the second world war, the totality of the estate, including the gardens and park, was recorded, and in 1946, it was opened to the public.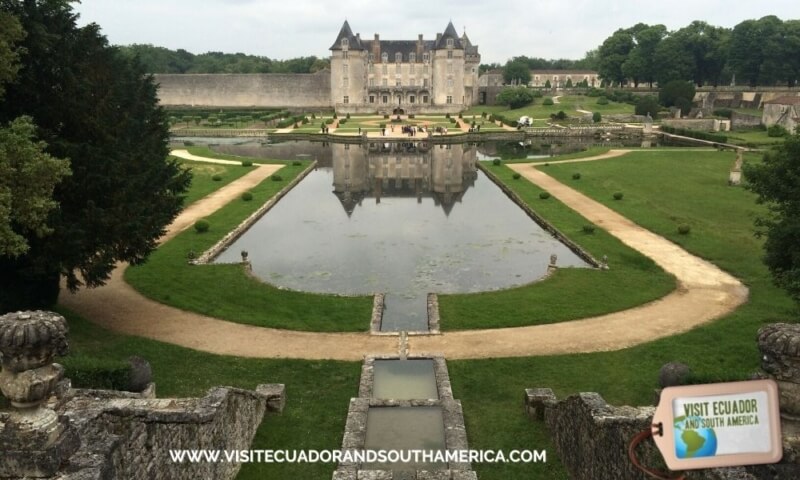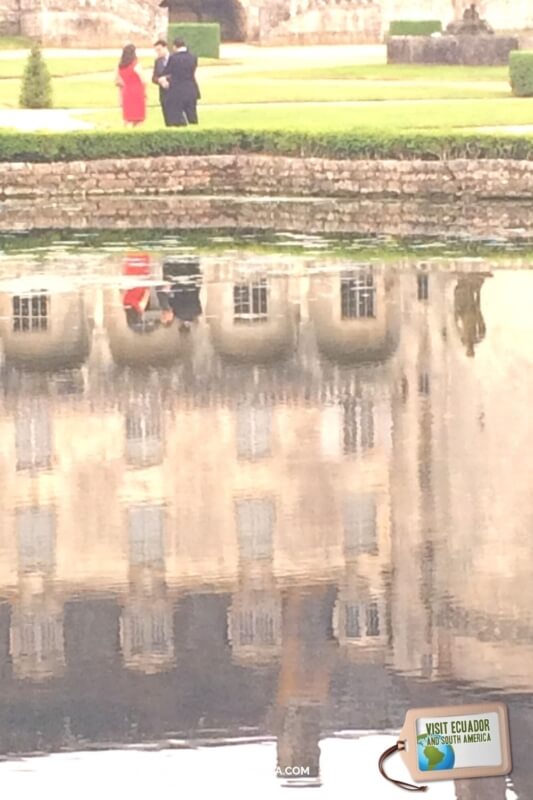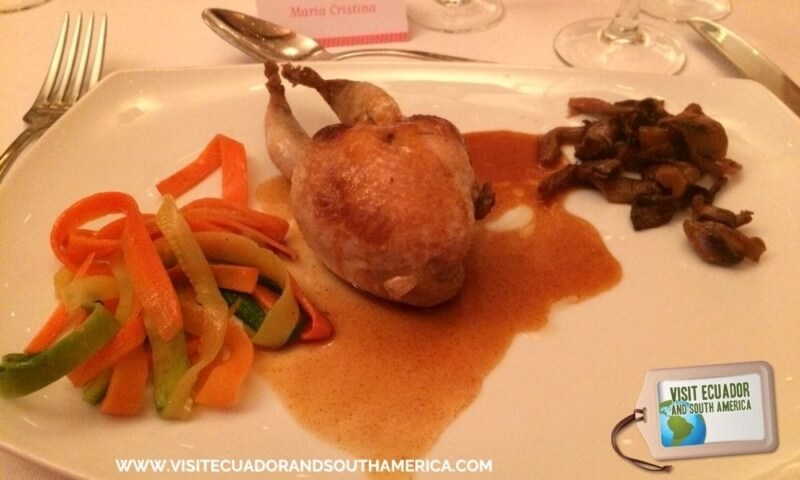 We had to start the day early the day after the wedding because of the traffic and the flood we needed to leave as early as possible. So,  unfortunately, we could neither stay until the end nor attend the brunch the bride and groom had organized the day after.
From Saintes to Paris
On the way back the following day, we had time to stop, rest and do some sightseeing along the way in some gorgeous places.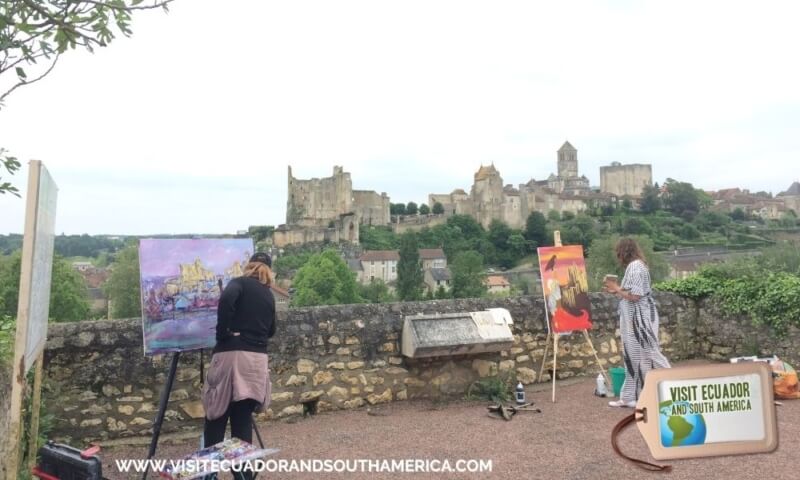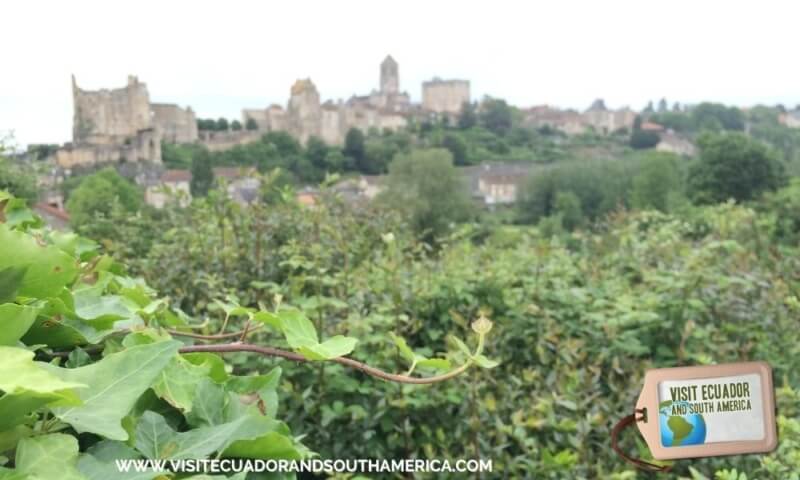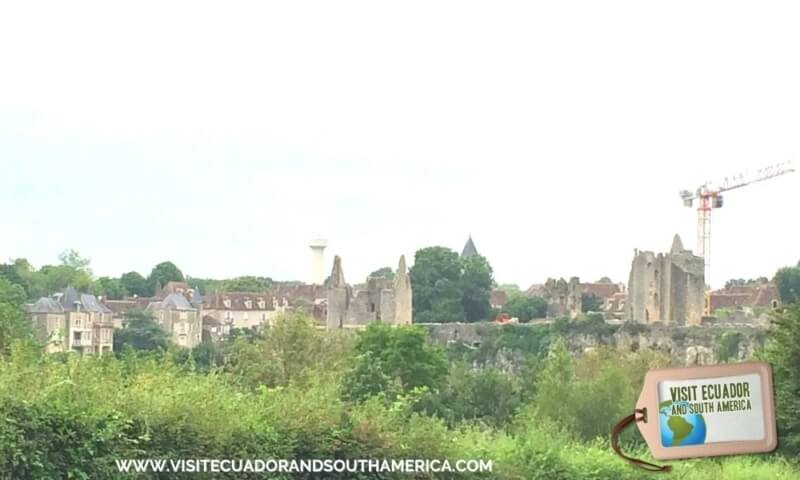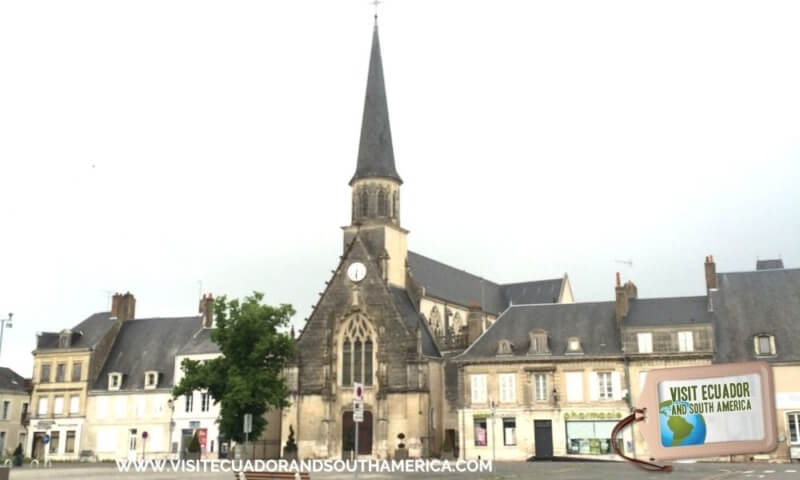 Saint-Savin 
We stopped in Saint-Savin to visit the Romanesque Abbey Church that dates back to the 11th century, featuring murals that are in a remarkable state of preservation. The abbey has been a UNESCO World Heritage site since 1983.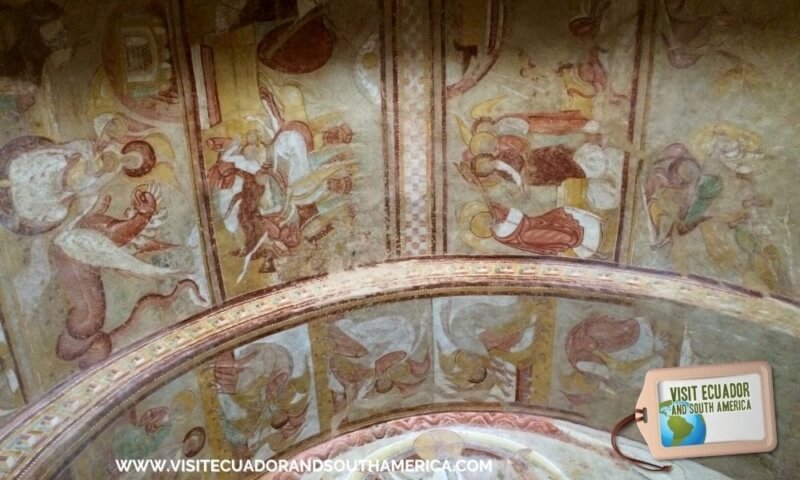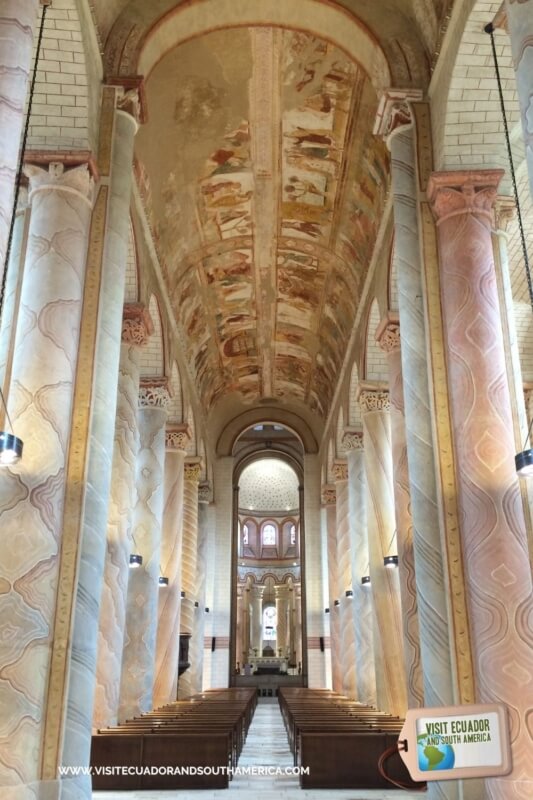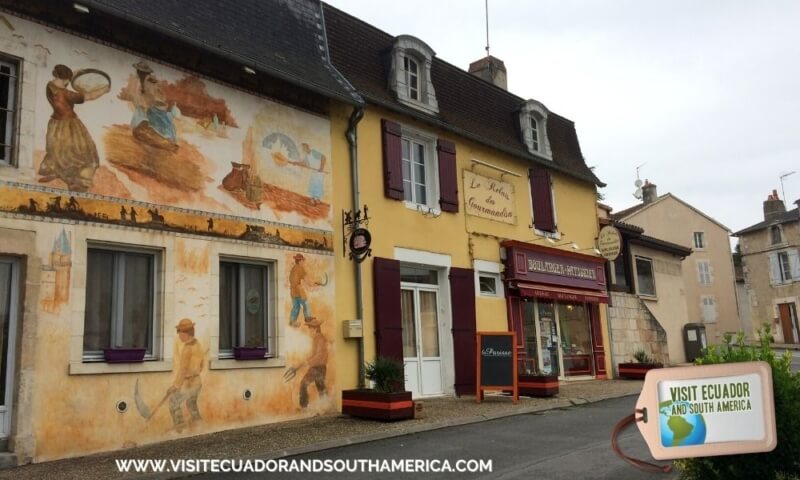 Along the way, we found more medieval sites that just got us awe-inspired.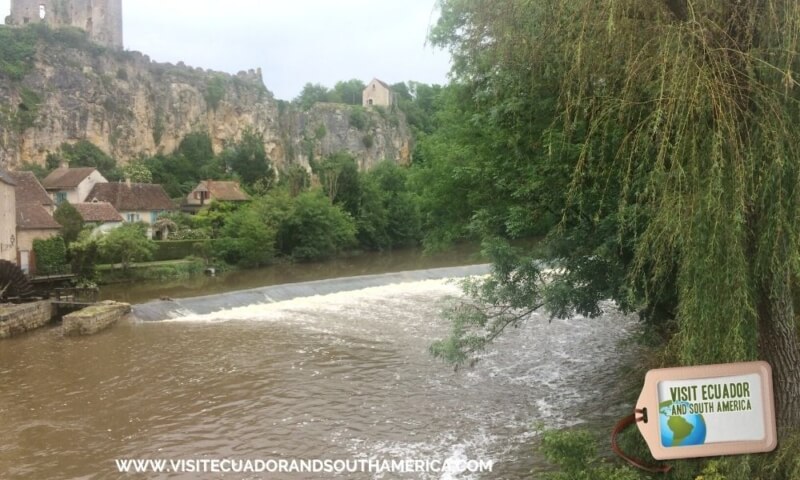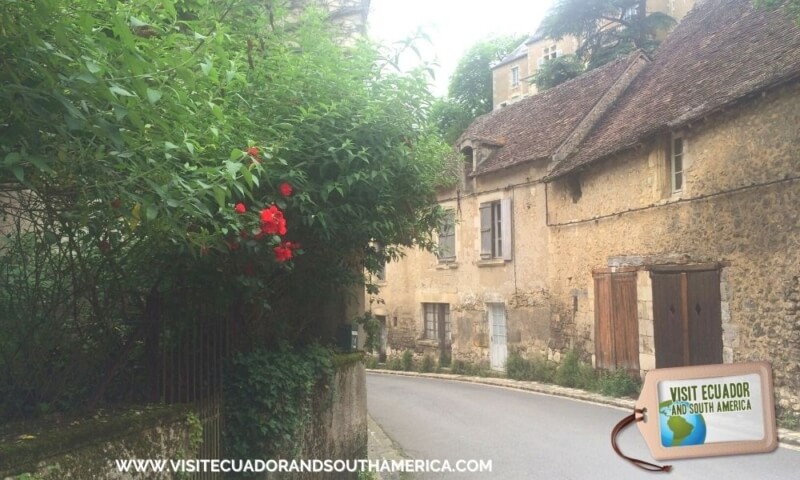 Tours
One of our last stops along the way was the city of Tours, a couple of hours from Paris. 
We visited the cathedral with some impressive and beautiful stained-glass work.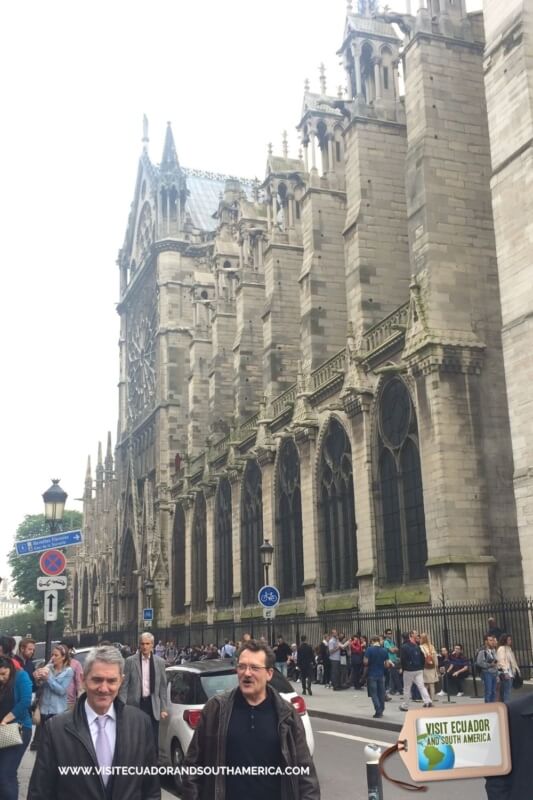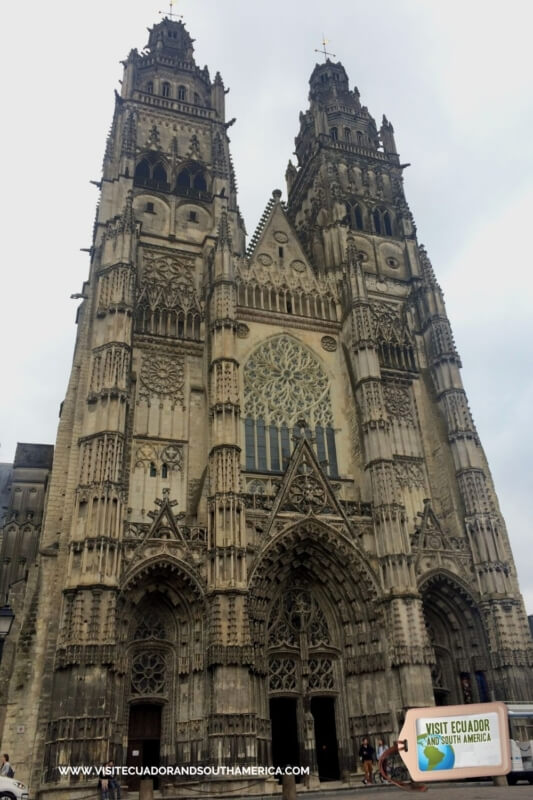 Paris
 This was the fantastic view from our Airbnb apartment in the 13th arrondissement in Paris.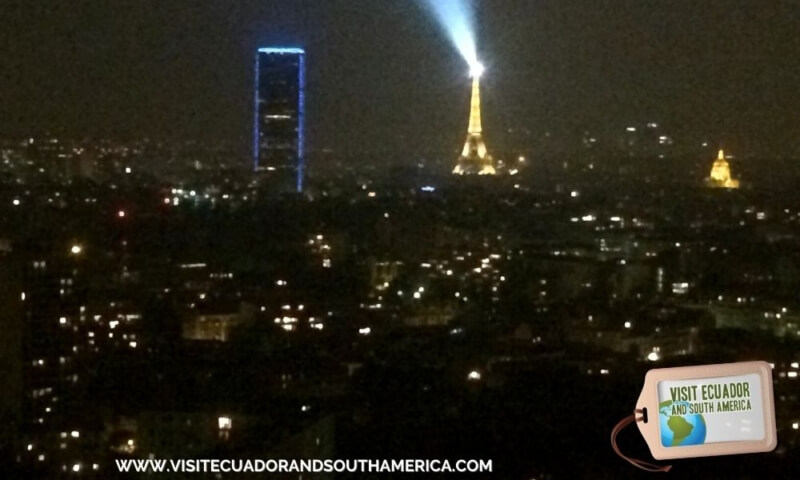 Notre Dame
The positive thing is that from all my visits to Paris, I finally had the time to stand in line to enter Notre Dame, and the weather was not as hot as during the summer season, which made standing in line much bearable. 
If the cathedral in Tours was gorgeous due to all the details and stunning stained-glassed windows, Notre Dame was even better. We took our time to see every rose, to read and to admire each detail of the most impressive medieval church in France and Europe.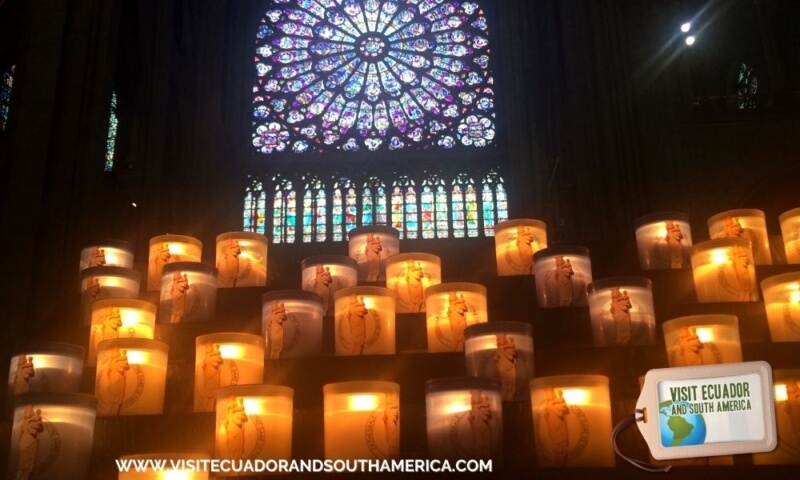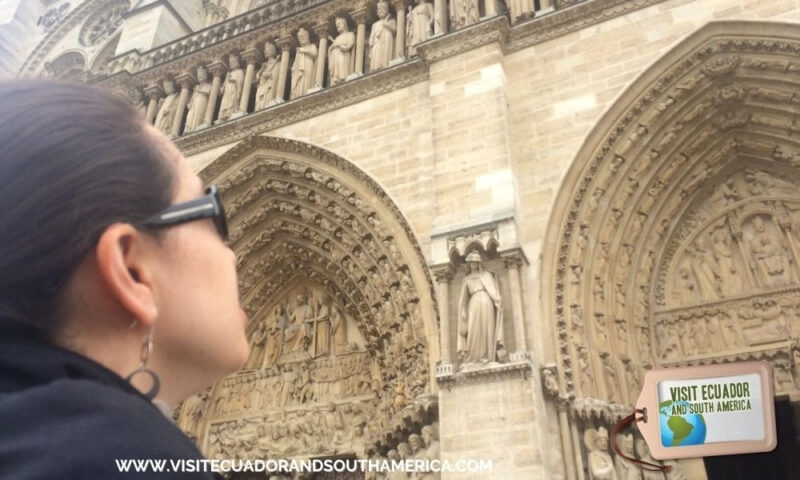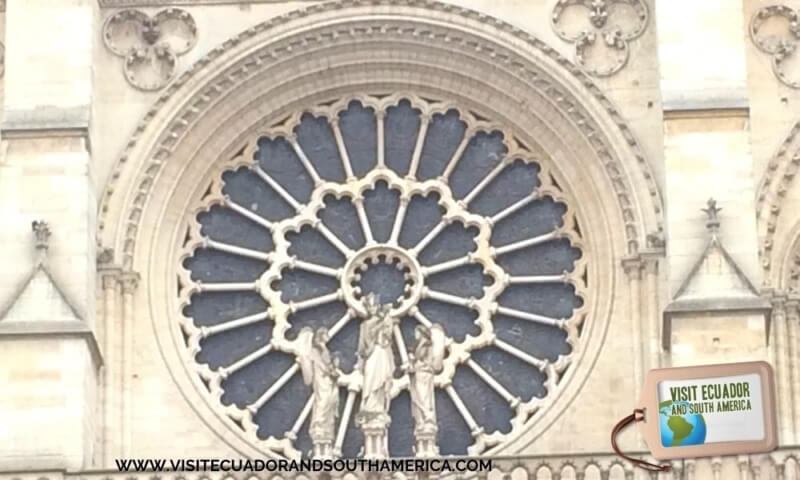 Gastronomy
Visiting France demands trying traditional and local food.  French cuisine is highly regarded worldwide, and in 2010, UNESCO added it to its list of intangible cultural heritage.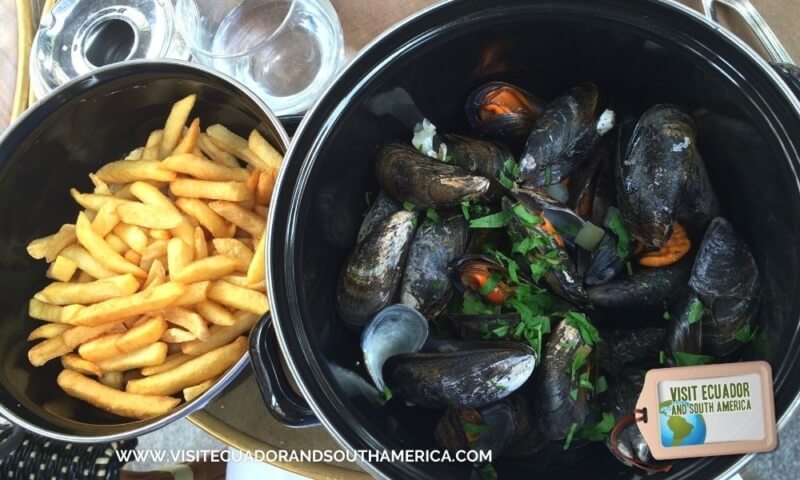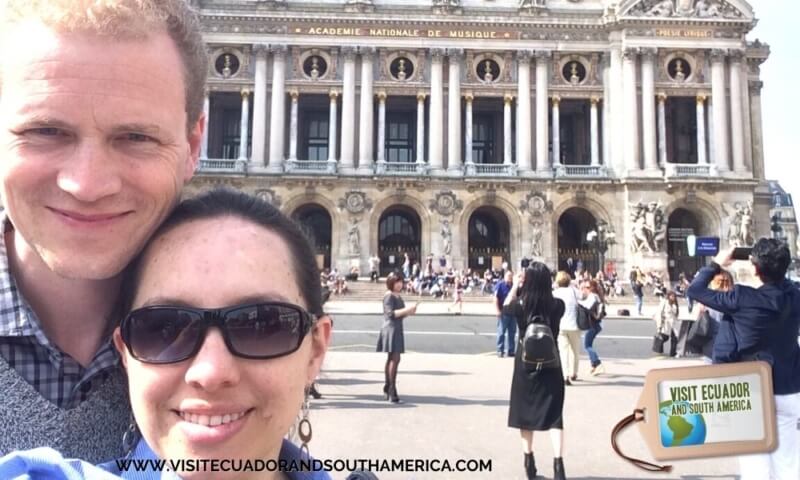 End of the trip
We met a friend at the airport who was on the same flight, and actually was sitting next to me, that was a nice conversation and opportunity to practice my French! 🙂 Great trip! Thank you for the wedding invitation Sofy!
If you are ready to have a magical and unforgettable wedding and are looking for a destination wedding, make sure to consider France.
We had the most memorable wedding we could have wished for in a French chateau. 
PIN IT FOR LATER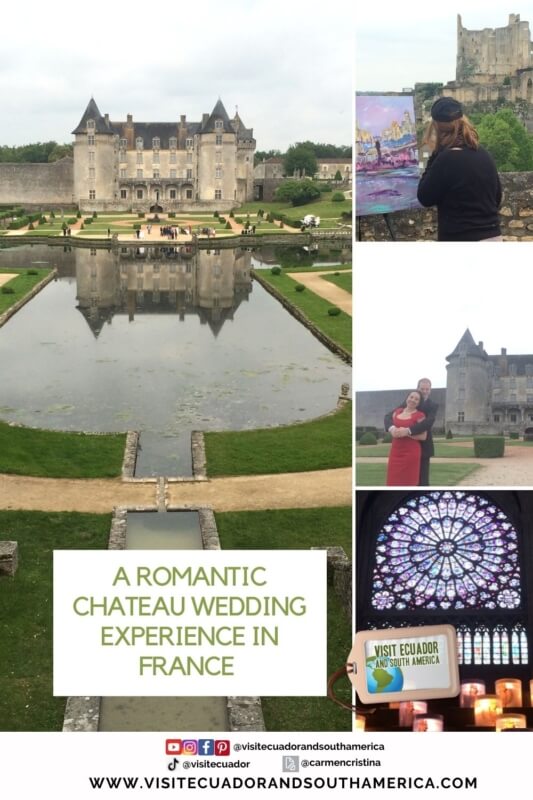 If you want more in-depth information and a guide that you can bring along during your trip, I recommend the Lonely Planet France travel guide. It is an excellent source of information maps and all you need if you plan on visiting Singapore. I like the option of having a hard copy version where I can take notes and have them at hand.
Take a look at this list of travel resources to plan your trip and travel in the world.
Daydreaming about your trip to South America?
Order here your Free Ebook. I share with you some useful tips & resources for a memorable trip!
Finally, I would like to invite you to follow me on Facebook, Twitter, Pinterest, and Instagram. In addition, you can subscribe on YouTube.
Send me an email for help planning your trip: info(at) visitecuadorandsouthamerica(dot)com.