Ecuadorian food: encebollado de pescado

Get ready to embark on a culinary journey to Ecuador, where we'll be exploring the flavorsome world of encebollado. This delightful hot soup, made with albacore, cassava, onion, and cilantro, is a traditional coastal dish that has captivated the hearts and taste buds of locals and visitors alike. Join us as we dive into the rich history, vibrant culture, and irresistible flavors of encebollado, a true culinary gem that recently garnered recognition as one of the best soups in the world.
This dish is one of many that all Ecuadorians love, and of course is one of my favorite dishes when visiting the Coastal region of Ecuador!  It is hard to translate it however we can literally say that Encebollado de Pescado is an onion fish soup. It is made with fresh tuna, yuca, tomatoes, onions, cilantro, and spices and is served with curtido or pickled onions and tomatoes on top or mixed in with the soup.
If you are in South America I would love to see your pictures.
You will also love this traditional tasty Ecuadorian dish!
No need to worry this delicious dish is easy to make.
Encebollado: A Flavorful Symphony of Coastal Goodness
Encebollado is a beloved Ecuadorian soup that warms the soul and tantalizes the taste buds. Imagine a fragrant broth, simmering with succulent albacore, tender cassava, and aromatic cilantro, all harmoniously blended together to create a symphony of flavors. This comforting soup is often served with chifles, crispy plantain chips that add a delightful crunch, and in some regions, it accompanies a serving of fluffy white rice, making it a truly satisfying and wholesome meal.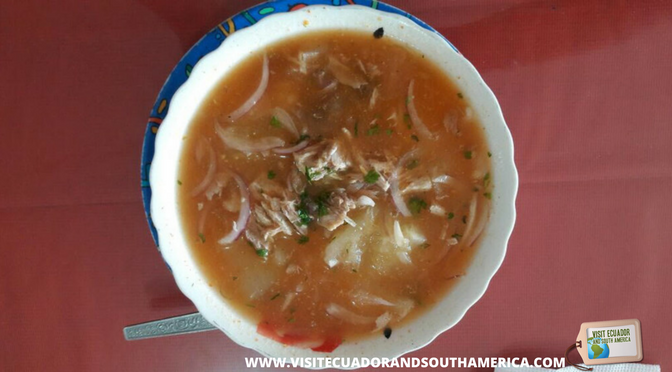 If I can use one adjective to describe it, it would be: mouth-watering!
A Taste of Guayaquil: The Birthplace of Encebollado
To truly understand the roots of encebollado, we must take a trip to the vibrant city of Guayaquil. Nestled along Ecuador's picturesque coast, Guayaquil holds the honor of being the birthplace of this delectable dish. Originating as an affordable alternative to bucket ceviche in the 1970s, encebollado quickly gained popularity and found its way into the hearts of Guayaquileños. Today, you can find this beloved soup occupying street stalls and corners, serving as a comforting salve and a reputed remedy for hangovers.
If you are going to visit Guayaquil, here are our recommended activities.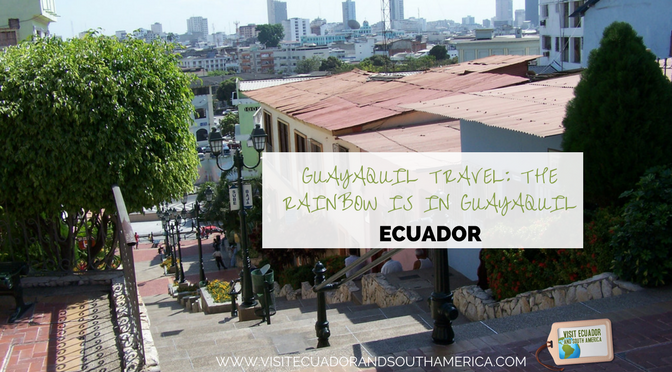 Where to eat encebollado
Guayaquil, a city brimming with energy and flavor, offers a delightful blend of rich history, modernity, and gastronomic treasures. As you wander through its vibrant streets, you'll be greeted by an array of inviting food stalls, where the aroma of encebollado fills the air. This coastal gem embodies the spirit of Guayaquil and represents the culinary pride of the province of Guayas.
Encebollado is a typical soup from the coastal region of Ecuador, especially you can find it in Guayaquil city, this dish is very common there, and locals say that is good to eat it when you have a hangover. It is the best cure for it.
This is a great option to serve at breakfast, lunch, brunch, or dinner together with a glass of orange juice or any other juice made with exotic fruits.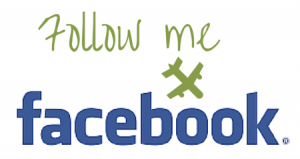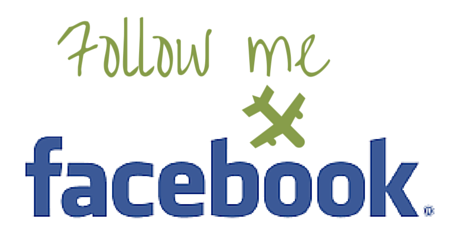 Encebollado: An Acclaimed Delicacy
In recent times, the world has begun to take notice of the enchanting allure of encebollado. This traditional Ecuadorian dish has earned global recognition and was awarded as one of the best soups in the world. Its unique combination of flavors, the freshness of its ingredients, and the comforting warmth it provides have catapulted encebollado into the spotlight, captivating the palates of food enthusiasts across the globe.
Conclusion:
Encebollado, the heartwarming Ecuadorian soup, offers a tantalizing blend of coastal flavors that will leave you craving more. Its rich history, deep-rooted in the bustling streets of Guayaquil, paints a vivid picture of Ecuador's culinary heritage. As you savor each spoonful of this comforting dish, you'll be transported to the picturesque coastlines, where the aroma of albacore, cassava, onion, and cilantro mingle with the sounds of laughter and joy. Whether you're seeking a remedy for a hangover or simply want to indulge in a delightful culinary experience, encebollado is sure to satisfy your cravings and warm your heart.
We highly recommend you add Encebollado to your list of traditional food to taste during your visit to the Coastal region of Ecuador!
PIN IT FOR LATER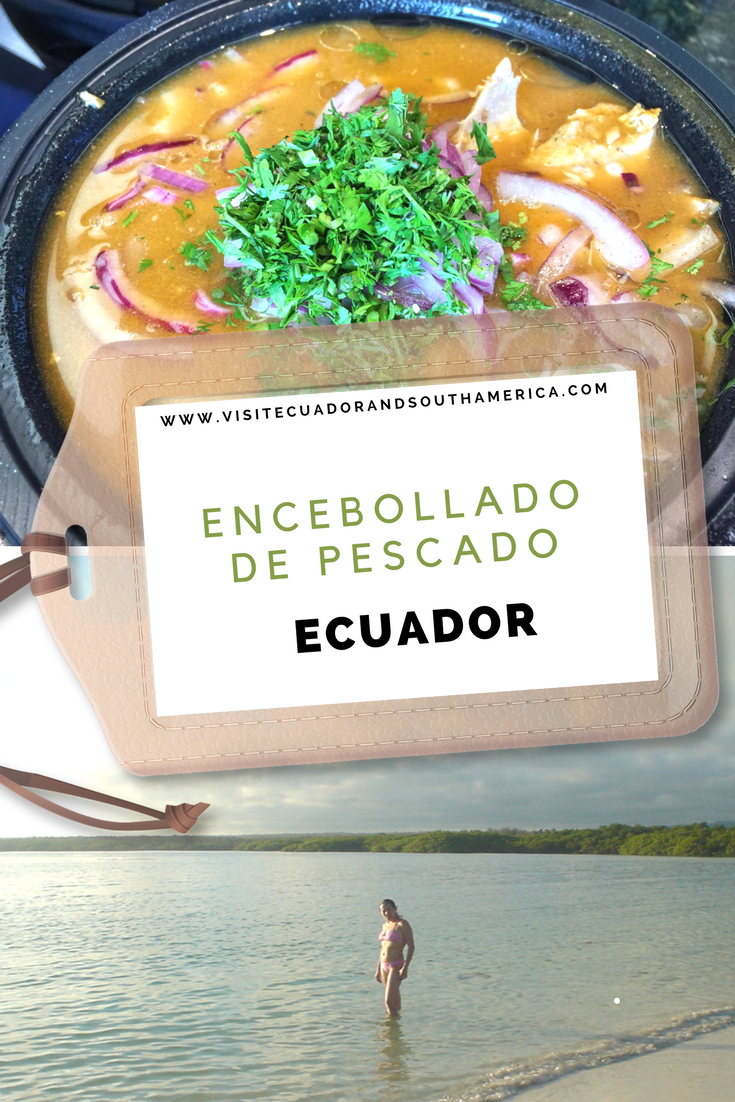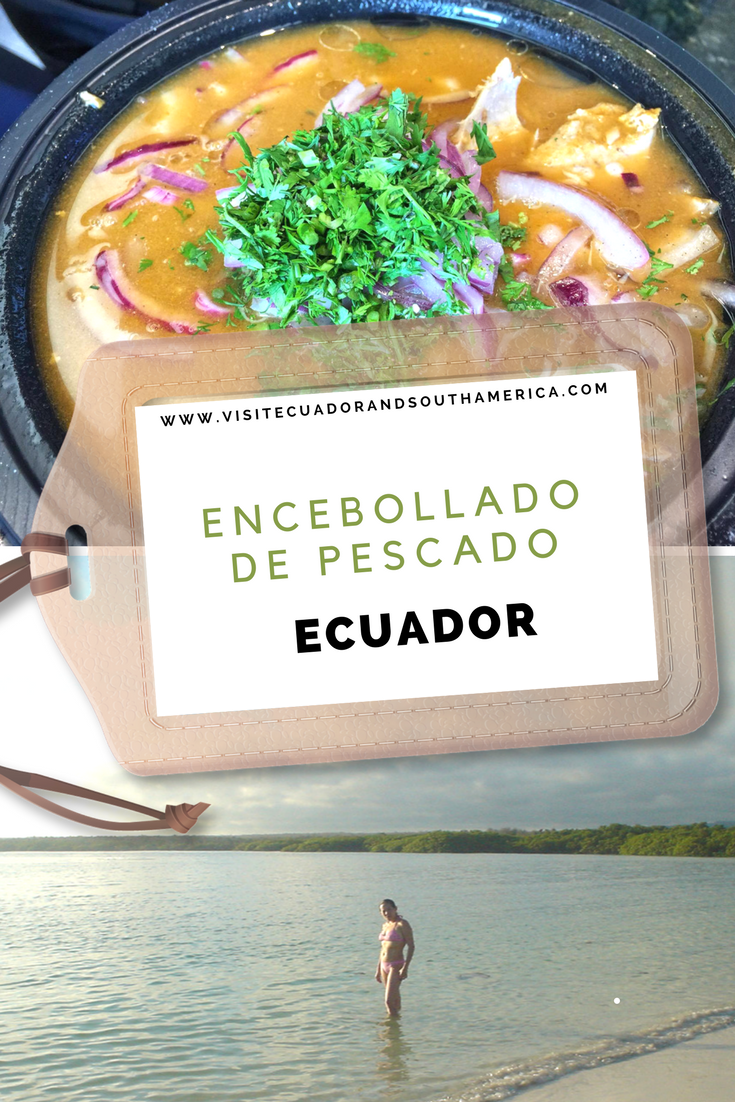 Want to learn to make some of these dishes and many more? This book : Gran Cocina Latina: The Food of Latin America, comprises 500 well-written recipes from all Spanish-speaking countries in Latin America, providing great information and recipes of the exciting food you can prepare at home while you plan your visit to South America.
Don´t just dream it, make it happen. Plan your South American trip with a local!
Take a look at this list of travel resources to plan your trip and travel in South America.
Day dreaming about your trip to South America? Order here your  Ebook, I share with you some useful tips & resources for a memorable trip!
I invite you to follow me on Facebook, Twitter, Pinterest, and Instagram. In addition, you can subscribe on YouTube. You can also send me an email to get more information or help planning your trip: info(at) visitecuadorandsouthamerica(dot)com
Save
Save