Visit Prague – Best Time to Visit Prague in Spring and Autumn
Find out what is the best time to visit Prague in Spring and Autumn. When you plan your getaway to Prague, allocate at least three days to savor its captivating blend of history and charm. From strolling down enchanting cobblestone streets to marveling at its architectural wonders, this fairytale city has an abundance to offer. We've curated the top 9 attractions that make Prague one of Europe's most magical destinations.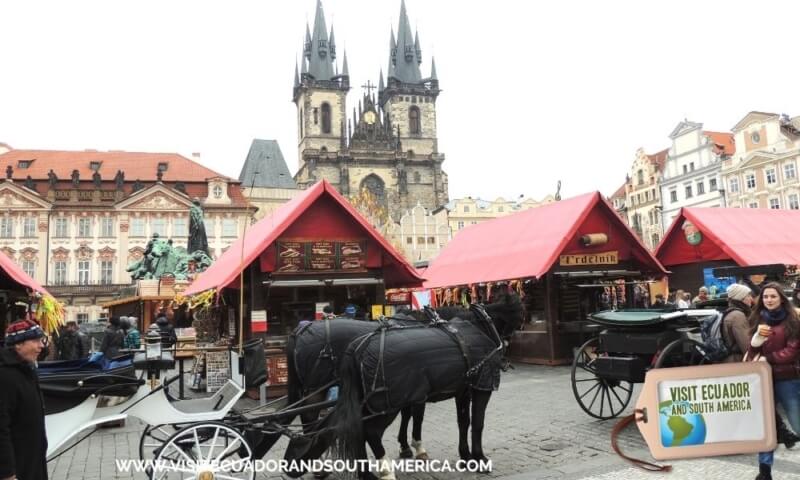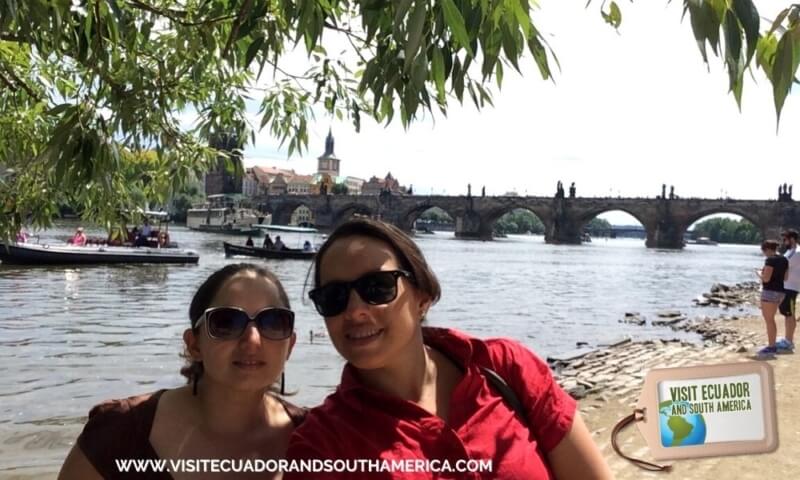 Why Visit Prague:
Prague, the capital of the Czech Republic, is a gorgeous, well-preserved medieval city in Europe. Unveil the rich tapestry of history and the mesmerizing contrast of old and new. Prague beckons with its enchanting allure and vibrant culture.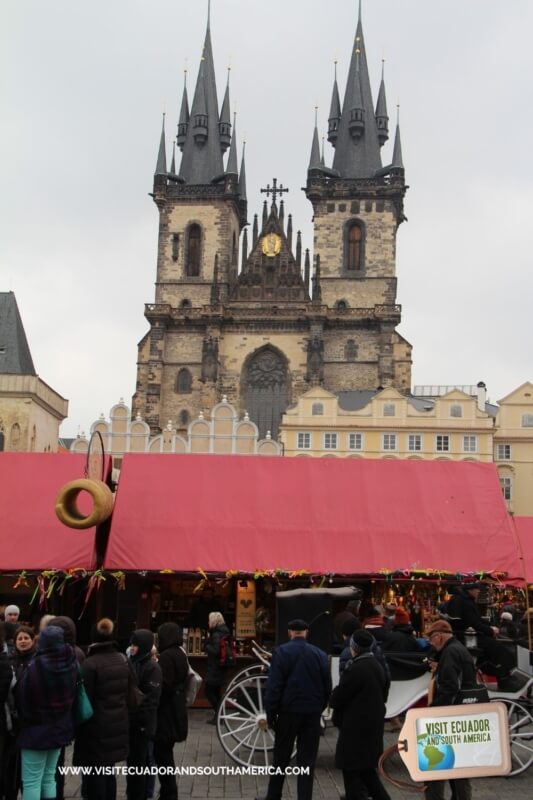 Best Time to Visit:
Best Time to Visit Prague in Spring and Autumn are as follows. Prague's magic comes alive in spring and autumn, offering pleasant weather and fewer crowds. Explore its treasures between April and June or September and October.
Top 9 Places to Visit in Prague:
Charles Bridge: An iconic Gothic masterpiece.
A stroll along this bridge adorned with 30 baroque-style statues will bring you back in time, as you enjoy the fantastic architecture and take in the vistas over the river and castles. Along the bridge, you will also find artists, performers, and plenty of photo opportunities.
We decided to stop and rub the plaque of the statue of John of Nepomuk (the falling priest), which is supposed to bring good luck and ensure your return to Prague.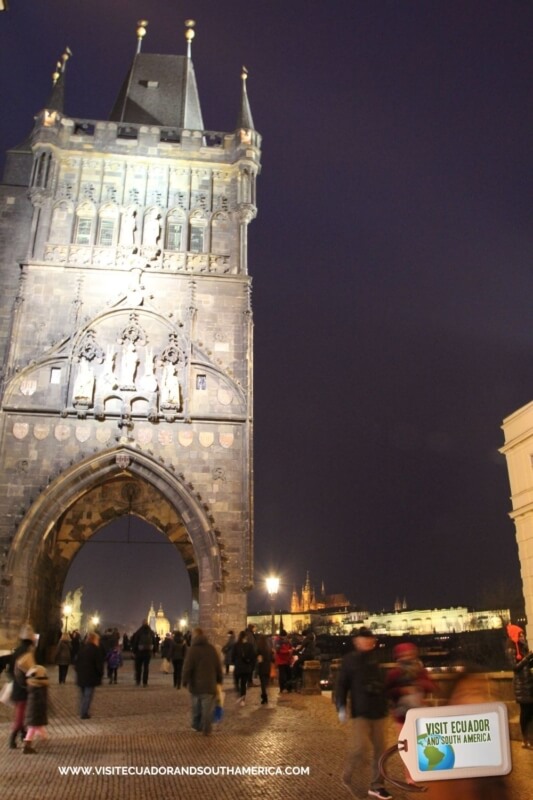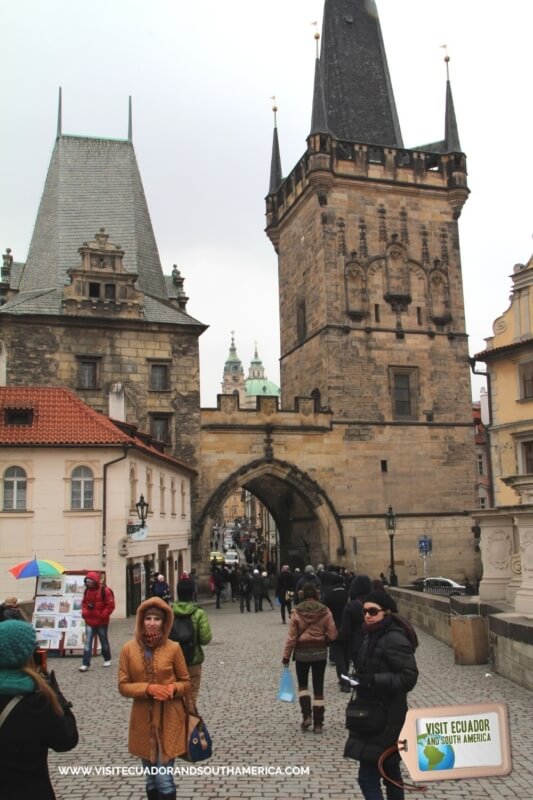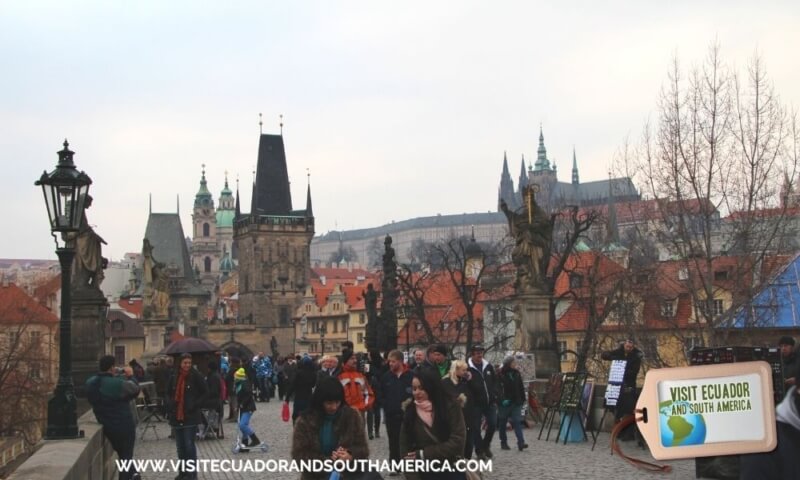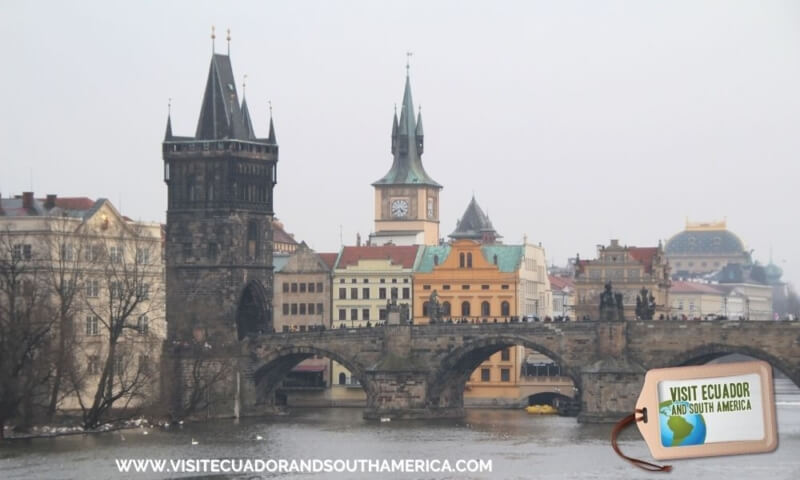 2. Prague Castle: A historical gem overlooking the city.
The famous Prague Castle is the next logical place to visit since all the walking tours end near this renowned sight.
In addition to its impressive architecture, this is a vantage point offering an exceptional panoramic view over Prague.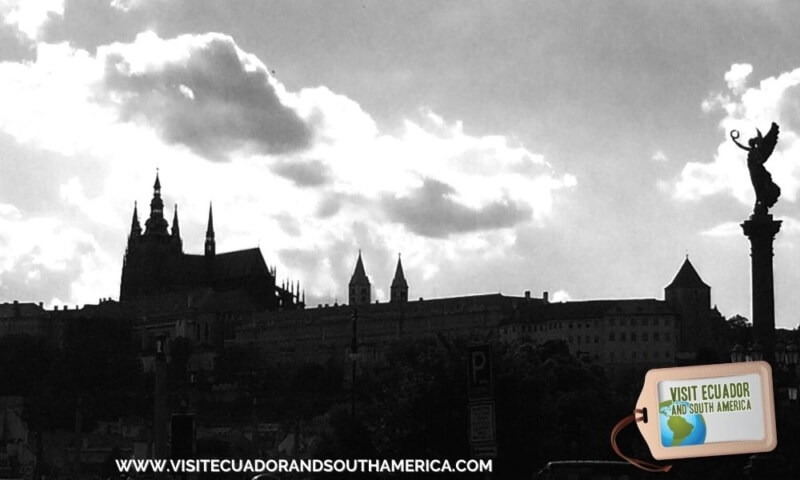 3. Old Town Square: Bursting with vibrant energy.
The city can be easily explored on foot, and a stroll through downtown Prague, a UNESCO World Heritage Site, is mandatory. The old town is a must, with its history and preservation, you will experience more than a thousand years of history.
One of the most impressive cities in Europe when it comes to architecture is for sure Prague. As you wander through cobblestone streets and narrow alleys, you find yourself fascinated by an exciting melange of architectural styles, including baroque, gothic, art nouveau, neoclassical, cubist, and Renaissance.
This city has been both Catholic and Protestant and occupied by the Germans and then by the communists, resulting in this fascinating mix of architectural styles.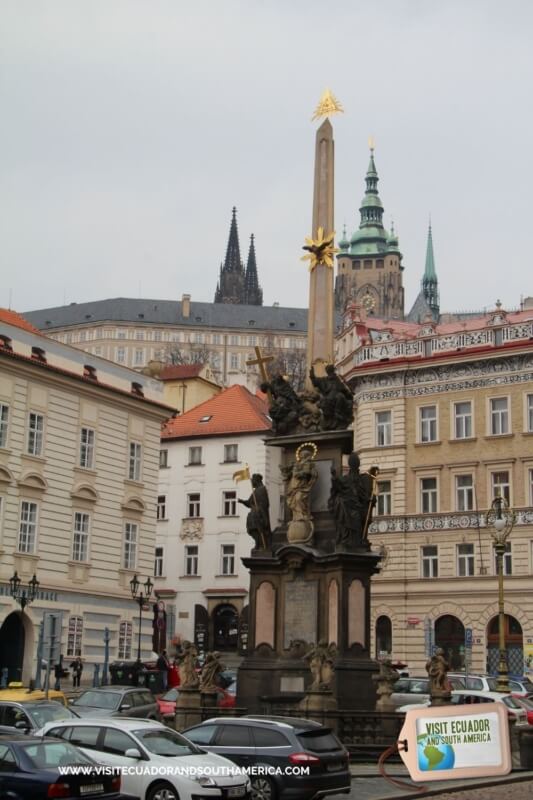 4. Astronomical Clock: Witness history in motion.
One of the top attractions in Prague is the Astronomical Clock.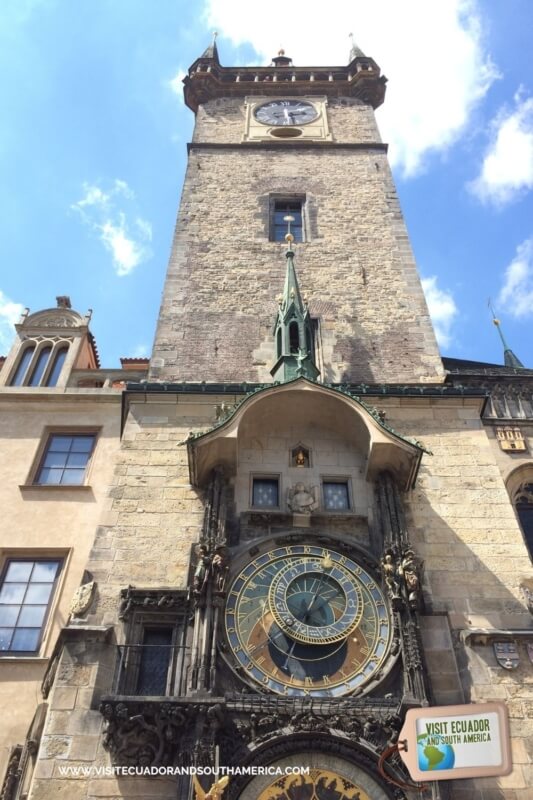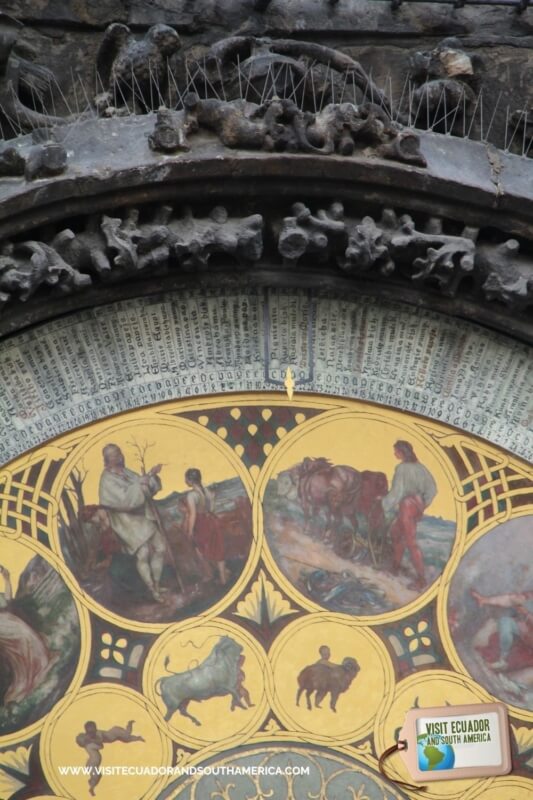 5. Vyšehrad: A tranquil fortress with breathtaking views.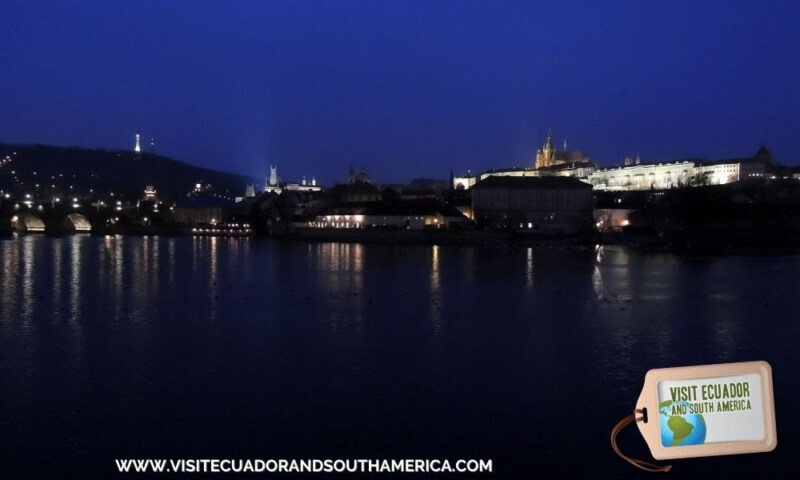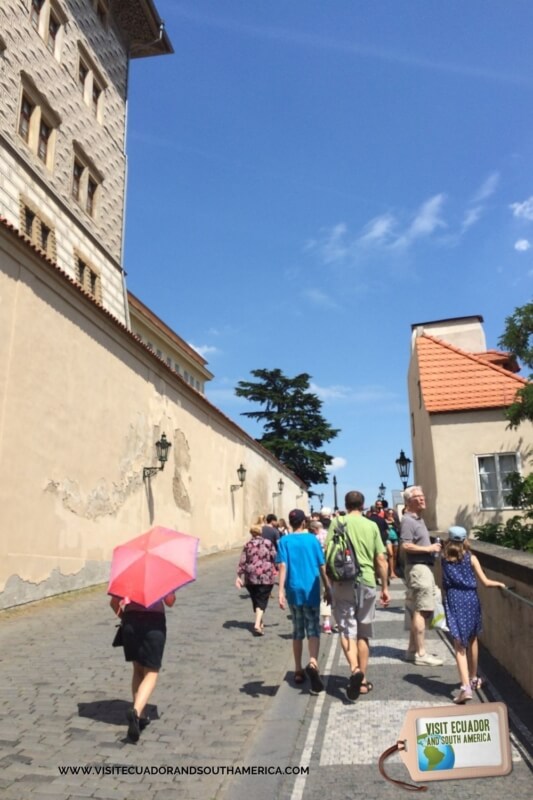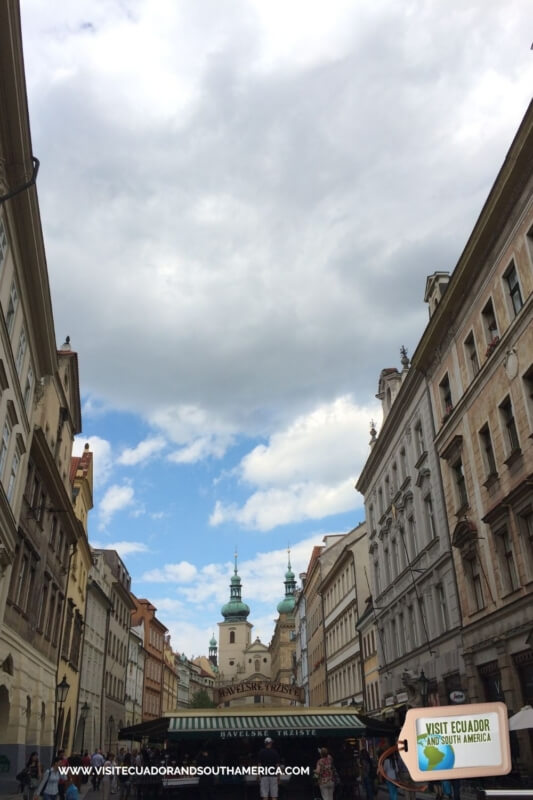 6. Lobkowicz museum
This is the place for history buffs and classical music lovers!
With over 700 years of Czech and European history,  including paintings from Velasquez and Canaletto, the original manuscripts from Mozart's reorchestration of Handel's Messiah, and Beethoven's 5th Symphony's original scores, this is a museum that you must visit. 
7. Visit the Franz Kafka Museum
If you are into literature and want to learn more about Kafka, visit this museum dedicated to his life and work on the river banks.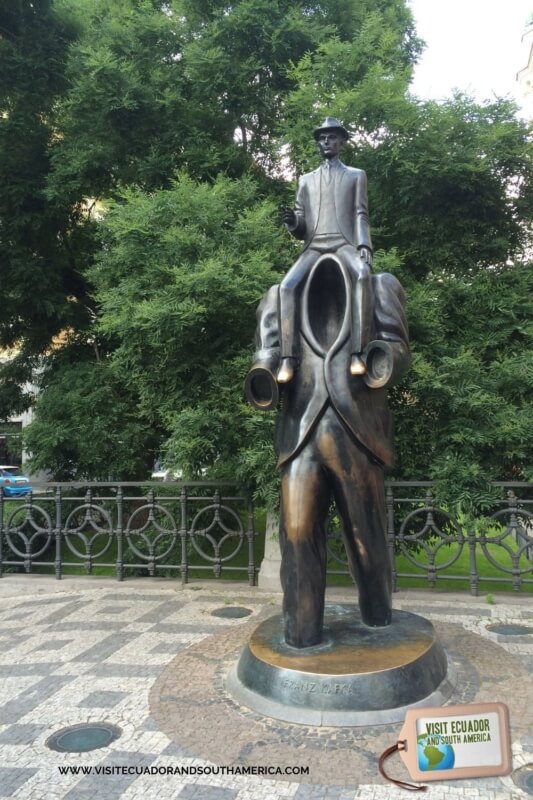 8. Visit the John Lennon Wall and Kampa Park
Kampa Park and the neighborhood, located by the river, are a must during your visit.
One highlight in Kampa is the John Lennon Wall which today represents love and peace.
It was a wall where students wrote John Lennon lyrics to air their sorrow by the end of the Communist regime in the 80s.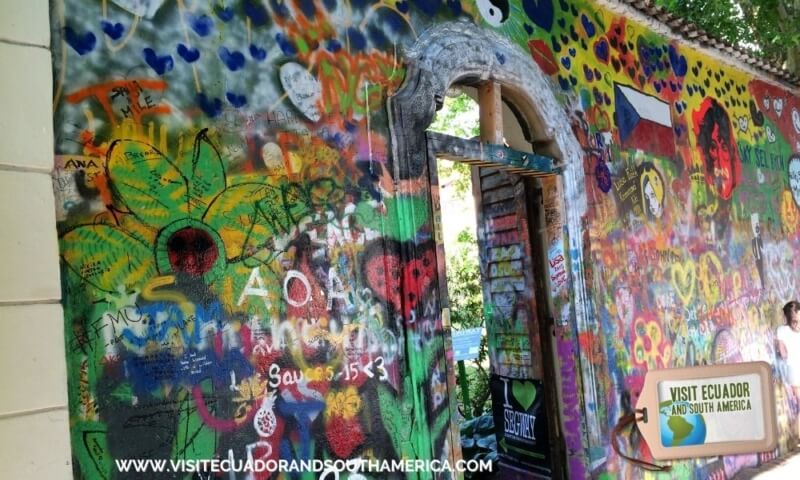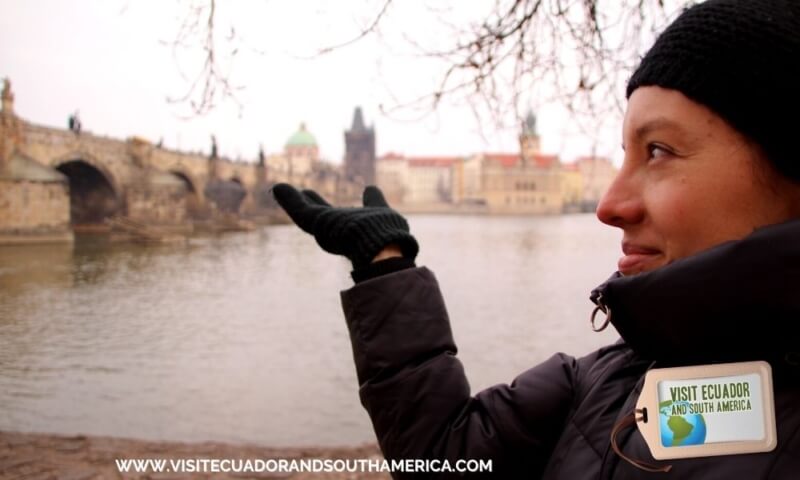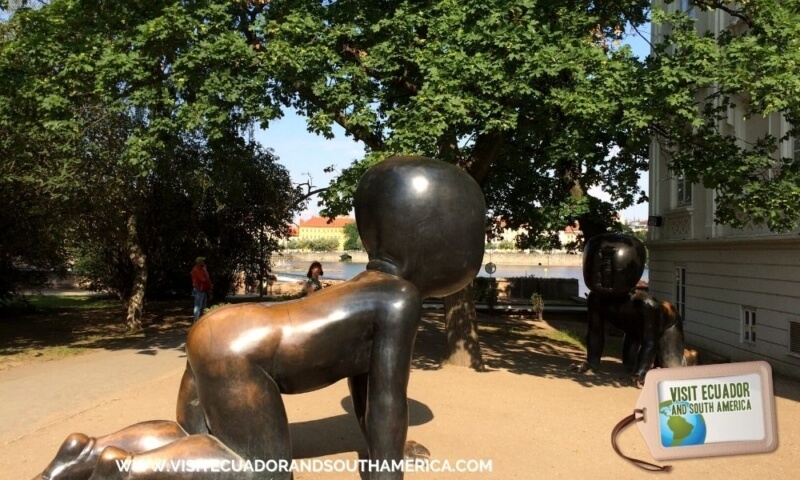 Another place worth visiting is the small pedestrian bridge near the Lennon Wall, covered in love locks.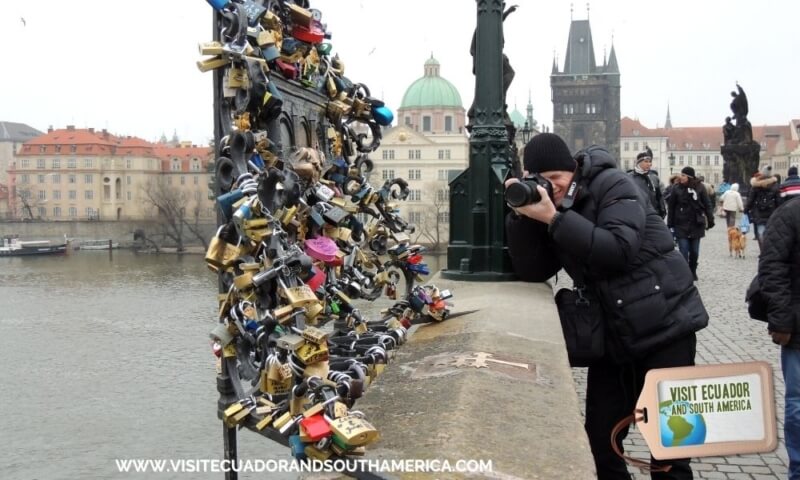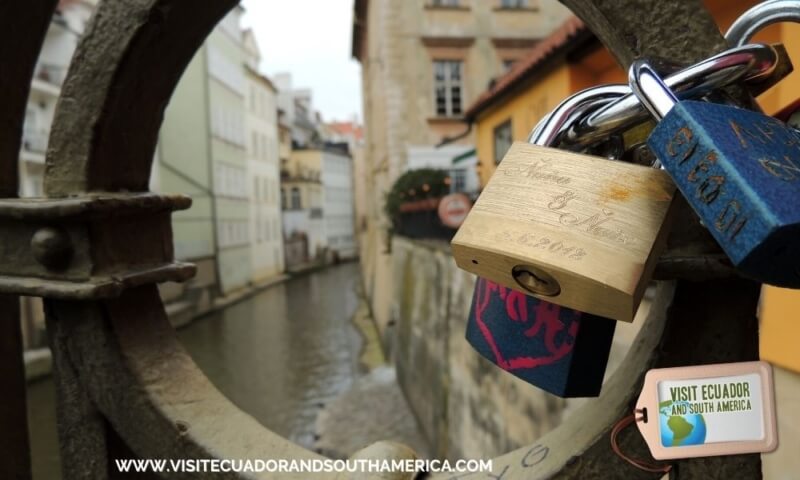 9. Spanish Synagogue

If you are a music buff or into music, there are plenty of venues to enjoy some incredible music. We chose to attend a concert at the Spanish Synagogue, which is the nicest in all Europe, and once inside you can understand why. This made the experience even more outstanding!
You get free entry with a Prague Card.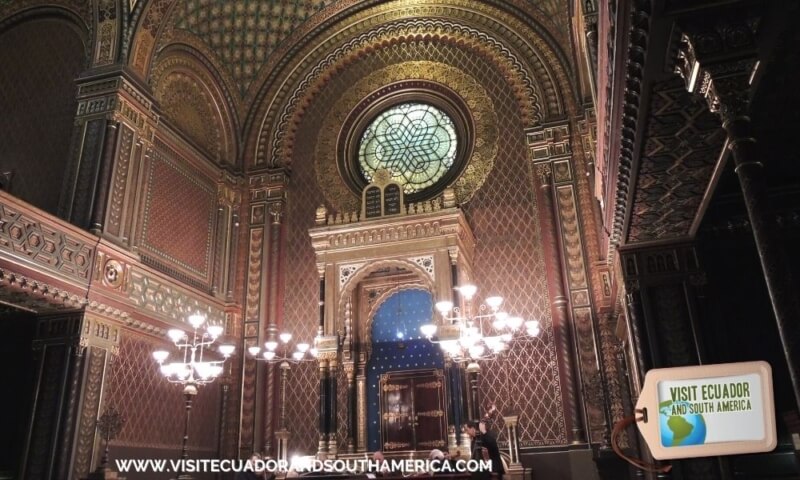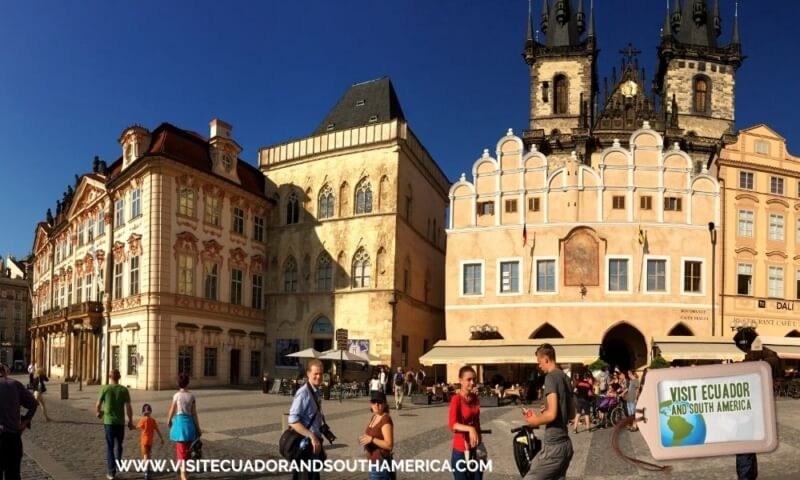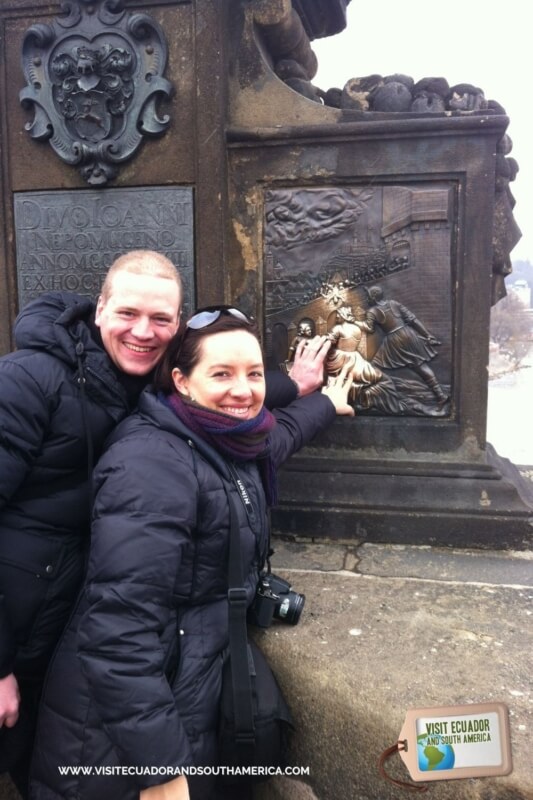 Share your pictures with our community, tag #VisitSAmerica.
Plan ahead and book your tours in Prague

Find and book tours before you visit Prague, so you can avoid long lines and get an expert guide to show you around. 
Take a free walking tour
While browsing through the app TripAdvisor, we found many insightful comments and reviews on visiting places and things to see in the city. What we enjoyed even more was bumping with a free tour, named the Prague Extravaganza tour on Tripadvisor.
When you are in Europe, one of the ways to explore a city is by booking a walking tour. You can learn the history of the place, get additional details about main attractions and the best part, no need to follow a map or risk getting lost.
Where to Stay in Prague
Top 3 Hotels in Prague:
Hotel Augustine, a Luxury Collection Hotel – A luxurious blend of history and elegance, centrally located. Book today
The Grand Mark Prague – A five-star urban oasis with a touch of Bohemian flair. Book and enjoy
Alchymist Nosticova Palace – A boutique gem in Mala Strana, known for its romantic charm. Book your stay
Enjoy the local food
From Michelin-star restaurants to traditional small restaurants, we had to explore them all. Best Time to Visit Prague in Spring and Autumn and its local food. Prague has a wide range of pubs, and it is cheaper to buy a glass of beer than water. We had to taste a dish that our Czech friends recommended to us: pickled cheese. We can also recommend that you taste it.
And, of course, there are great options for dining in Kafka's city.
We enjoyed a superb dinner at Kampapark, which offers excellent service, delicious food, and a breathtaking view over the river.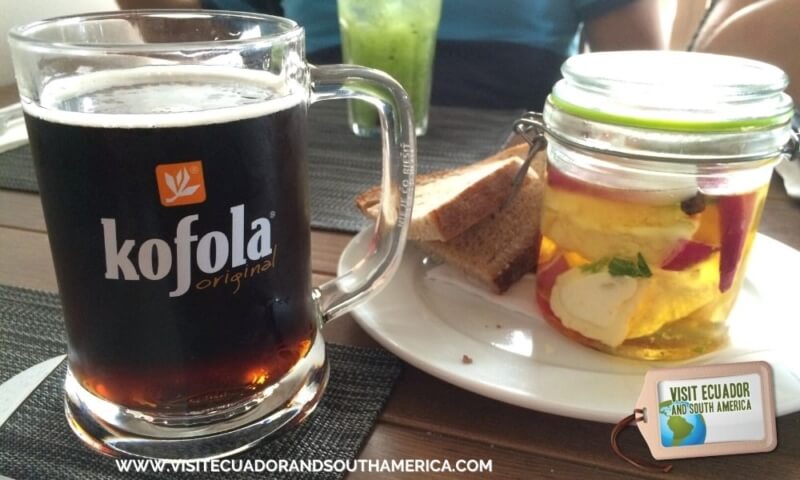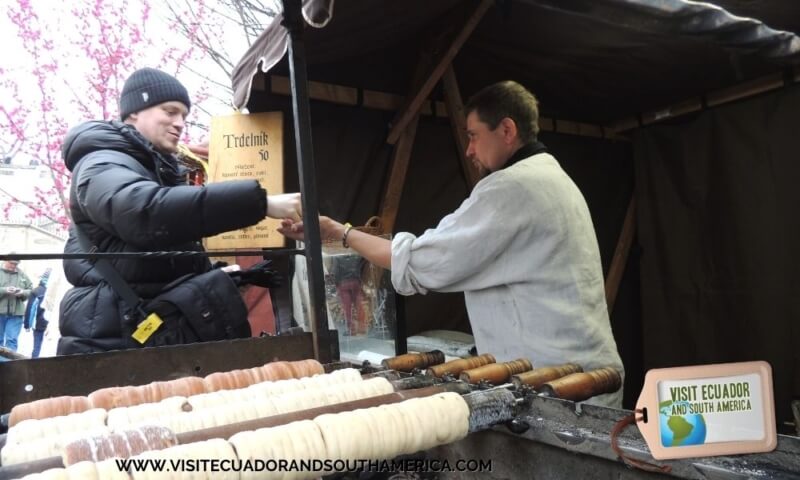 Food at a Medieval Pub
What can make the experience even more special and memorable? How about dinner in a Medieval pub!
Located on the small road leading up towards the castle, make sure to visit the medieval Tavern "U Krále Brabantského."
An unforgettable experience for sure. Make sure to visit to enjoy some local ale in a medieval setting!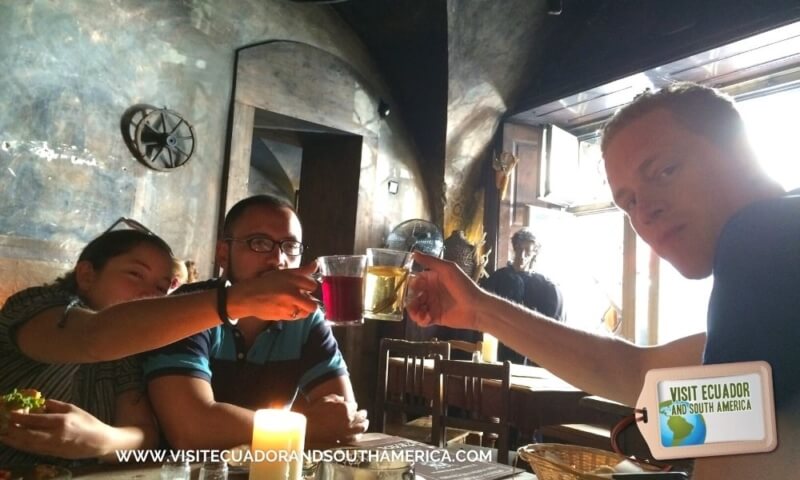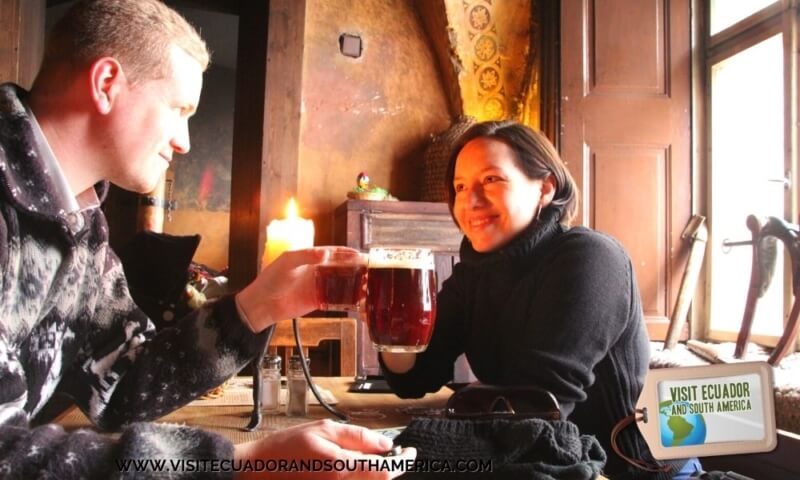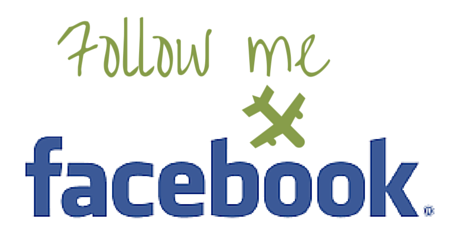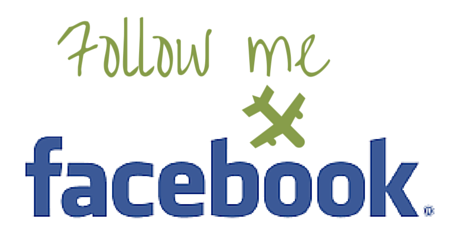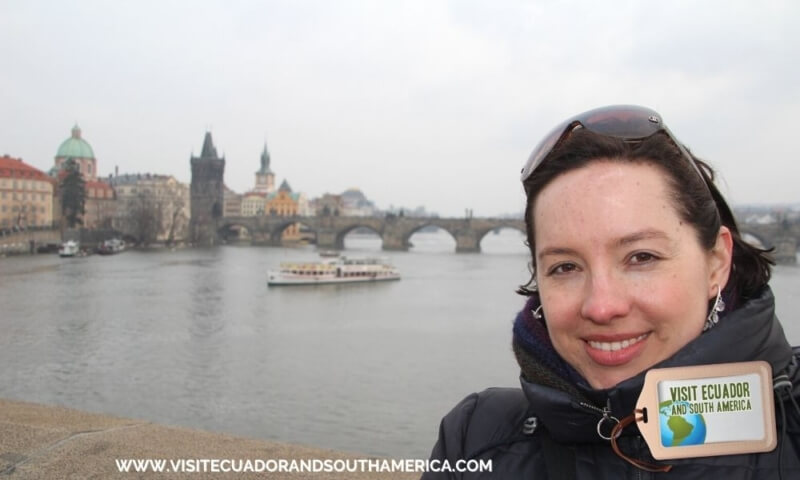 Conclusion
Prague boasts an enchanting skyline that lingers in memory. It's a city that beckons you back time and again. I eagerly anticipate my next journey to Prague, and we've shared the top places to visit to make your own fairytale memories
Pin it for later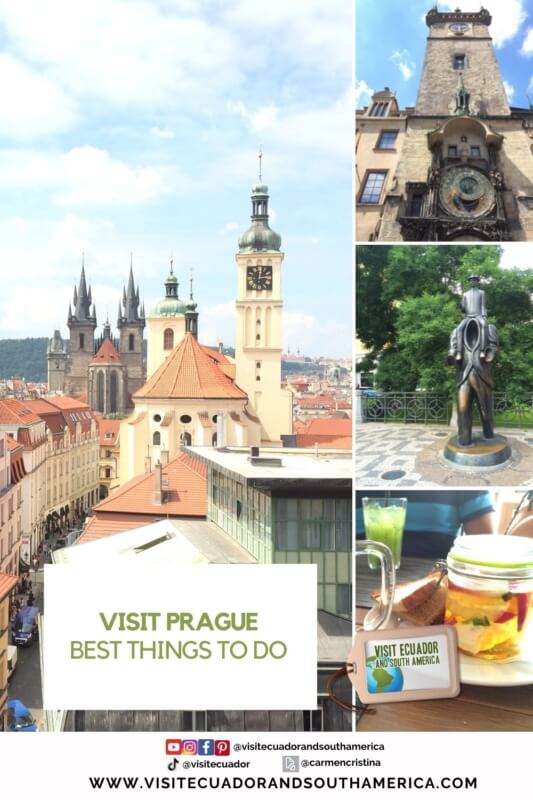 If you want more in-depth information and a guide that you can bring along during your trip, I recommend the Lonely Planet Pocket Prague. It is an excellent source of information maps and all you need if you plan on visiting Prague. This one is a Kindle Edition, which can be handy if you have your kindle during the trip.
Take a look at this list of travel resources to plan your trip and travel in the world.
Daydreaming about your trip to South America?
Order here your Free Ebook. I share with you some useful tips & resources for a memorable trip!
Finally, I would like to invite you to follow me on Facebook, Twitter, Pinterest, and Instagram. In addition, you can subscribe on YouTube.
Send me an email for help planning your trip: info(at) visitecuadorandsouthamerica(dot)com.