Top 10 Luxurious Things to Do in Dubai
Dubai is one of the most luxurious cities in the world. Right from the most opulent hotels and resorts to the ultimate lavish experiences, Dubai has everything and can be rightfully called the epitome of luxury living. This also makes it one of the most expensive cities in the world. Still, having a budget holiday in Dubai is possible. However, if money is not a concern and you want to pamper yourself with only the best, there are several unique, luxurious things that you can do in Dubai. With this note, let us check out the best things to do in Dubai to enjoy the ultimate luxurious experience.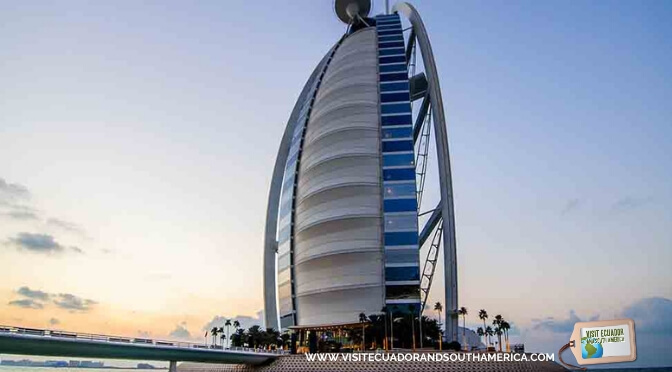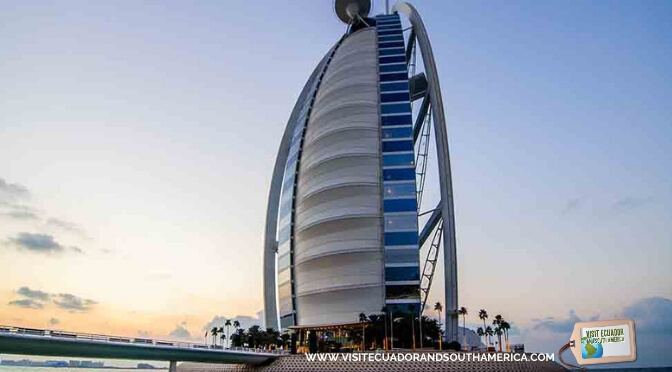 Stay at a Luxury Hotel
One of the best luxurious experiences you can enjoy in Dubai is staying at a luxury hotel and there are plenty of them in the city, including One & Only The Palm, Jumeirah Al Qasr, Hotel Armani and Palazzo Versace Dubai. However, when it comes to the ultimate luxury, two hotels stand out: Hotel Atlantis the Palm and Burj Al Arab.
Hotel Atlantis the Palm: The crowning glory of Palm Jumeirah, Atlantis the Palm is more than just a hotel. The premises of Hotel Atlantis include several fine dining restaurants, a private beach, an aquarium, a water park and a dolphin bay as well.
Timings: 24X7
Duration: Depends on your stay
Location: Crescent Road, Palm Jumeirah, Dubai
Fee/Ticket: The cost of one room starts at AED 1000 per night
Burj Al Arab: The most luxurious hotel of all is the Burj Al Arab, which is considered to be the only seven-star hotels in the world. Complete with uber-luxurious rooms, a helipad, gourmet restaurants, private beach, luxury spas and even butler service, it does not get any better than Burj Al Arab.
Timings: 24×7
Duration: Depends on your stay
Location: Jumeirah Street, Dubai
Fee/Ticket: Cost of staying at Burj Al Arab can be anywhere between AED 3000 to AED 55090
Enjoy the Afternoon Tea at Sky View Bar
Dubai is home to some of the best fine dining restaurants, some of them owned by Michelin star chefs. With so many options, enjoying a grand dining experience is not difficult in Dubai. However, one of the best luxurious dining experiences is offered at the Sky View Bar, which is located on top of the Burj Al Arab. The Sky View Bar is an elegant and tastefully done restaurant, which also gives you a spectacular view of the Jumeirah area. While you would definitely enjoy the view and the interiors of the restaurant, the best thing is surely the menu. You would be served some of the best sandwiches, tarts, cupcakes, homemade jam, cream, teas and coffees, etc. It is the perfect place to have a romantic date or even a celebration with family and friends.
Timings: 1 PM to 3 PM and 1:15 PM to 3:15 PM (first seating) and 4 PM to 6 PM and 4:15 PM to 6:15 PM (second seating)
Duration: 2 hours
Location: 27th floor, Burj Al Arab, Jumeirah Beach Road, Dubai
Fee/Ticket: AED 635 per person (additional AED 100 for window seating)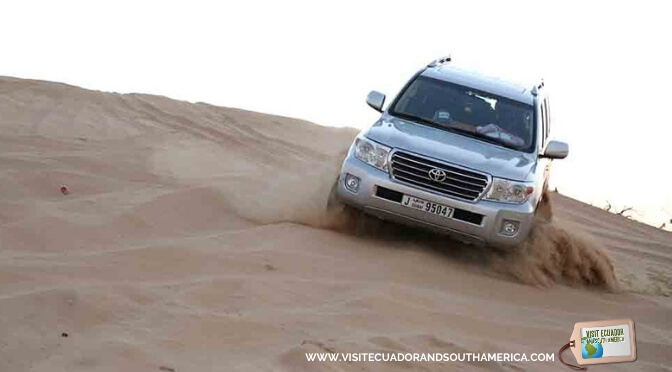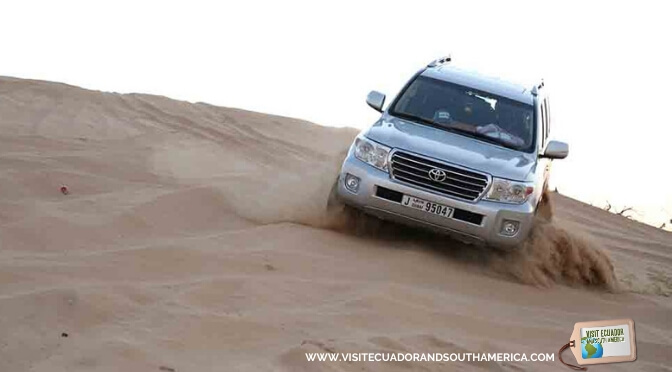 Go on a Premium Desert Safari
The desert safari is one of the must-do things in Dubai. While the regular desert safaris are usually group activities that include a group of strangers, the premium desert safari gives you the chance to enjoy the desert and its beauty in privacy. The best thing about premium desert safari is that you can customize it as per your requirements. Right from reaching the desert safari camp in a helicopter to enjoying some exclusive entertainment programs, the desert safari can be tailor-made as per your wishes. Moreover, if you want to have a unique desert experience, you can book a room at the Bab Al Shams Desert Resort & Spa, a luxury hotel right in the desert.
Timings: 3 PM to 9 PM
Duration: 6 hours
Location: Dubai Desert Conservation Area
Fee/Ticket: AED 395
Hire a Personal Shopper
It is a known fact that Dubai is a paradise for shopping and also hosts the largest shopping festival in the world, the Dubai Shopping Festival. The city has some of the most amazing boutique stores and shopping malls where you would find stores of almost all the famous international brands. But with so many options, shopping in Dubai can get a bit confusing. Here's where personal shoppers come into picture. These professionals not only help you shop at the premium stores of the city but also give you all the information about the current trends and latest styles. Some malls also offer VIP services to certain privileged customers. With the help of a personal shopper, you can make your shopping process easy and comfortable.
Timings: Depends on your requirements
Duration: Depends on your requirements
Location: Depends on your requirements
Fee/Ticket: Around AED 400-500 per hour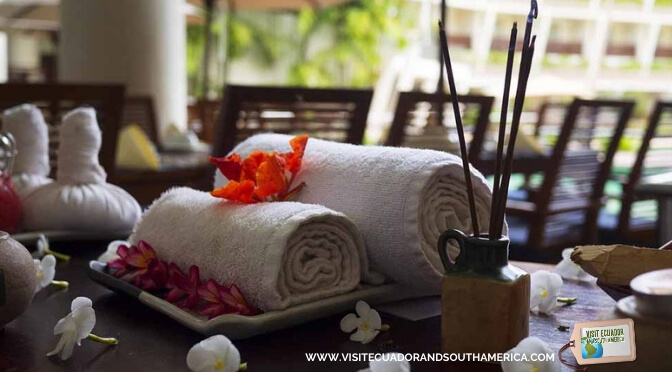 Pamper Yourself with a Luxury Spa
Source: https://en.wikipedia.org/wiki/File:Spa_at_Mandarin_Oriental_Harmony_Suite_Tokyo.jpg
The best way to relax when on a holiday is to go on a luxury spa, and you can easily find one at the hotel you are staying at. However, if you are looking for the best, where you would have the most relaxing and rejuvenating experience, the Talise Ottoman Spa would be the most perfect. The Talise Ottoman Spa is designed like the traditional Turkish Hamam. The place has around 42 treatment rooms, snow rooms, steam rooms, thalassotherapy pools and saunas. The spa also offers different types of massage and spa treatments. The various relaxing treatments and the lavish interiors together would make you feel indulged, pampered and truly rejuvenated.
Timings: 9 AM to 9:30 PM
Duration: Depends on the package you choose
Location: Jumeirah Zabeel Saray, The Palm Jumeirah, Crescent Road (West), Dubai
Fee/Ticket: AED 590 (approximately)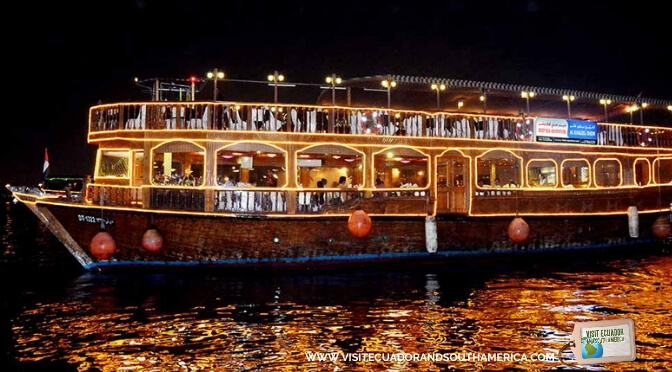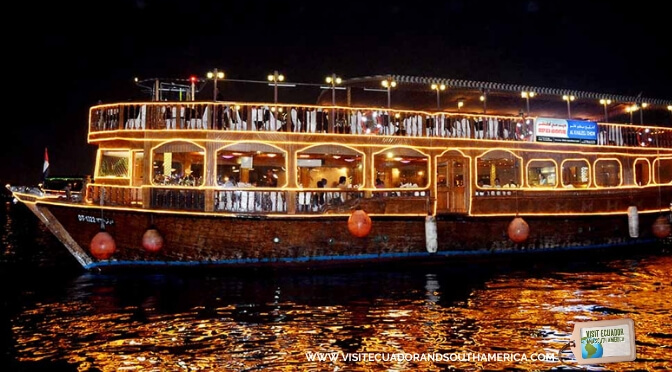 Go on a Five-Star Dinner Cruise
The dhow cruise on Dubai Marina is considered to be one of the must-do things in Dubai. However, if you want to enjoy the premium dinner cruise experience on Dubai Marina, the five-star dinner cruise would be the right one for you. The 5-star dinner cruise happens on an elegant style cruise boat, where you would be able to enjoy an international buffet, live music and entertainment. Moreover, you also get to cruise along one of the most opulent localities of Dubai, i.e. the Dubai Marina. You would also get to go around the Palm Island. This is the best way to unwind and relax after a hectic day of sightseeing or work. Check how to select best dhow cruise in Dubai before you book one for yourself.
Timings: 8 PM to 11 PM
Duration: 3 hours
Location: Dubai Marina/Palm Jumeirah
Fee/Ticket: AED 385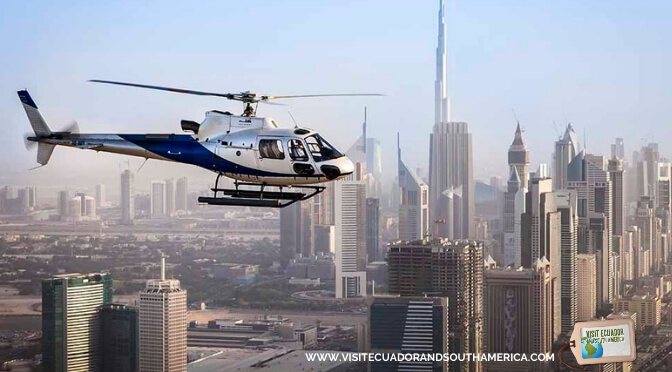 Go Sightseeing on a Helicopter
A helicopter ride over Dubai combines adventure, luxury and sightseeing like no other. You can beat the traffic and see some of the wonders of Dubai in a different way. The helicopter tour would take you all around the city and would give you a bird's-eye view of Dubai. Apart from having a closer look at the attractions like Burj Khalifa, Burj Al Arab, Dubai Marina and Palm Island, you would also be able to see the vast desert dunes and azure waters of the Persian Gulf.
Timings: 9 AM to 6 PM
Duration: 12/15/17/22/25/40 minutes
Location: Dubai Police Academy, Al Sufouh, Near Madinat Souk, Dubai
Fee/Ticket: AED 665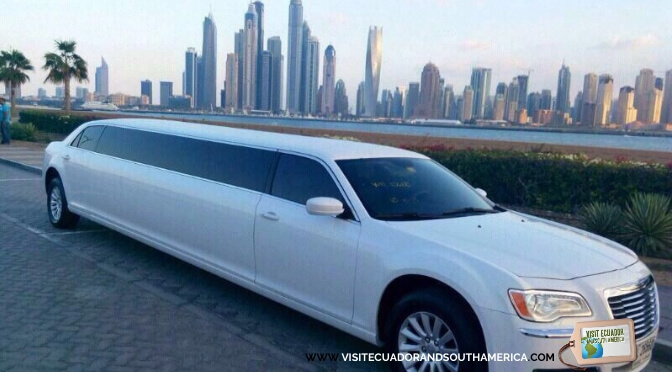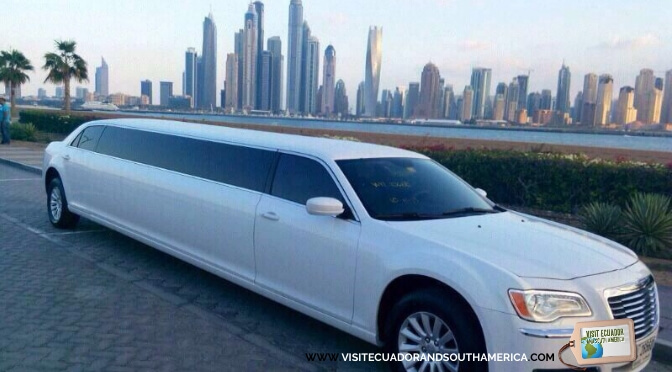 Ride around Dubai in a Limousine
Anyone who has been in Dubai would be awed by the number of luxury cars you see on the road. But you do not need to be a mere spectator. On the other hand, you can hire the most luxurious limousine car when in Dubai. You can hire a limousine car for taking you to and from the airport or while going on a city tour. The limousine is also perfect for a romantic date as well as a special treat for family and friends. The roomy interiors, the plush seats and the incredible service would make your limousine ride in Dubai truly memorable.
Timings: 10 AM to 11 PM
Duration: Depends on your booking
Location: Available anywhere in Dubai
Fee/Ticket: AED 484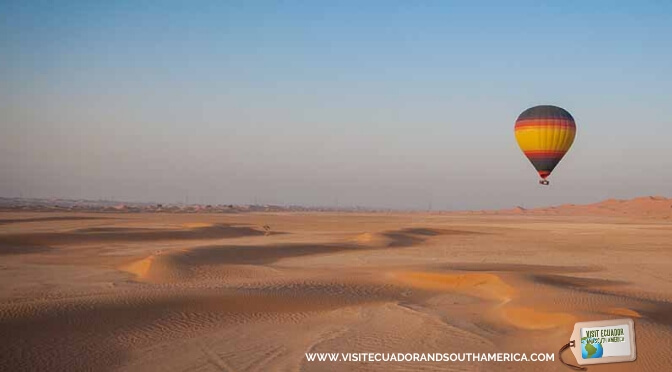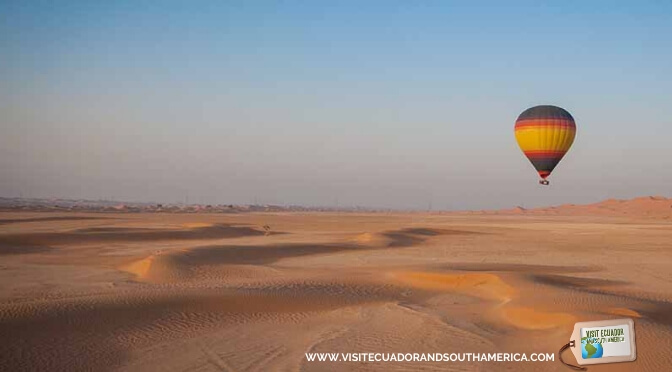 Enjoy a Hot Air Balloon Ride
If you think that the helicopter ride is not for you, and you would love to see the panoramic view of Dubai in a more relaxed way, the hot air balloon ride is for you. The hot air balloon ride in Dubai happens early in the morning and gives you the chance to see a glorious sunrise in the desert. As the sun shines brighter, you would also be able to have a glimpse of the city as well as the vast sea. To make it even more luxurious, you can have a private hot air balloon ride complete with breakfast. This would be ideal for couples looking for special romantic things to do in Dubai.
Timings: 4:30 AM
Duration: 3 hours
Location: Dubai Desert Conservation Reserve
Fee/Ticket: AED 1255
Order Bespoke Shoes
It has already been established that Dubai is a shopper's paradise. But what most people do not know that it is also a city where you can get your shoes custom-made. Level Shoe District is a luxury shoe store spread around 96,000 sq ft, inside Dubai Mall. The store features premium quality shoes from the world's most recognized brands like Prada, Le Coq Sportif, Gucci, Louboutin and Louis Vuitton. On the other hand, if you want something more than the shoes displayed here, you can get them tailor-made by the in-store cobbler. You would never get to wear a more perfect pair of shoes than this.
Timings: 10 AM to 12 AM
Duration: Depends on your interest
Location: Dubai Mall, Financial Road Centre, Downtown Dubai, UAE
Fee/Ticket: Prices of products range from AED 320 to AED 48,300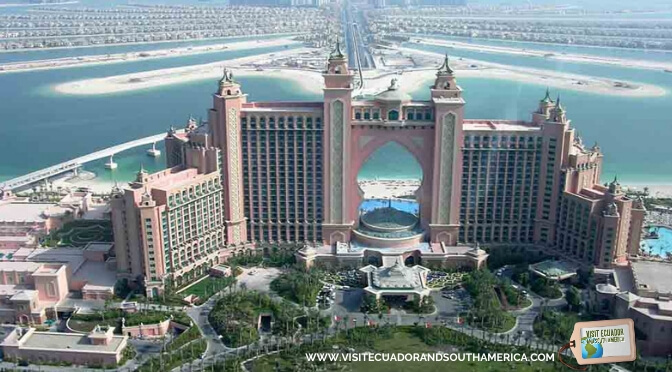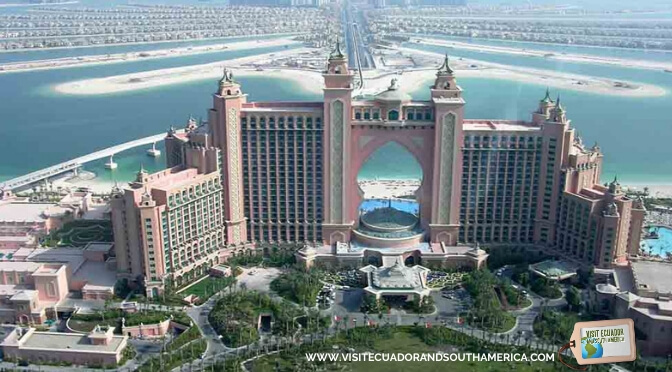 Best Time to Visit Dubai
If you want to enjoy your holiday in Dubai comfortably, the winter season is the best time to visit Dubai. Summers in Dubai are unbearable because the temperature can rise up to 50oC, making it impossible to stay out during the day. On the other hand, days are pleasant and nights are cooler during the winter months. Moreover, many of the attractions close during the summer months and reopen during the winter season.
Tips for Travellers
Here are some important tips that would help someone planning to visit Dubai in the near future:
It would be ideal to prepare your itinerary and make all your bookings online. It would save you a lot of time and money too.
Though Dubai is a modern city, the locals are quite conservative. Hence, make sure not to wear dresses that are too revealing at public places, as a matter of respect.
Dubai is warm and humid during the day, and hence it is better to pack light coloured clothes with you. On the other hand, all the indoor places are fully air-conditioned, and hence carrying a light jacket or stole would keep you warm.
Public display of affection is frowned upon and is also illegal. It can cause you to pay fine as well as do jail time.
 Check out the Dubai or UAE visa requirements before you plan your holidays. While citizens of a few countries can get a visa on arrival, some have to apply for one beforehand.
These top 10 luxurious things to do in Dubai only grace the surface the numerous lavish and luxurious things that the city offers. Even if experiencing all of these are beyond your budget, pick at least one for enjoying the ultimate Dubai holiday completely.
PIN IT FOR LATER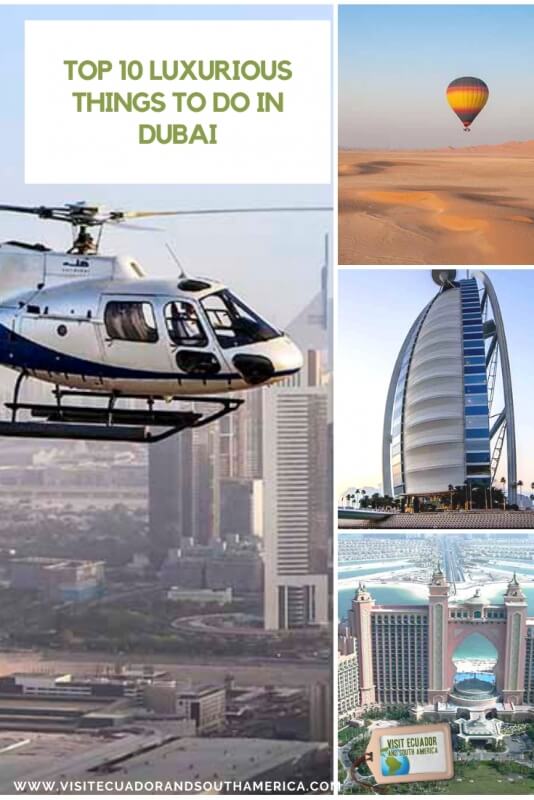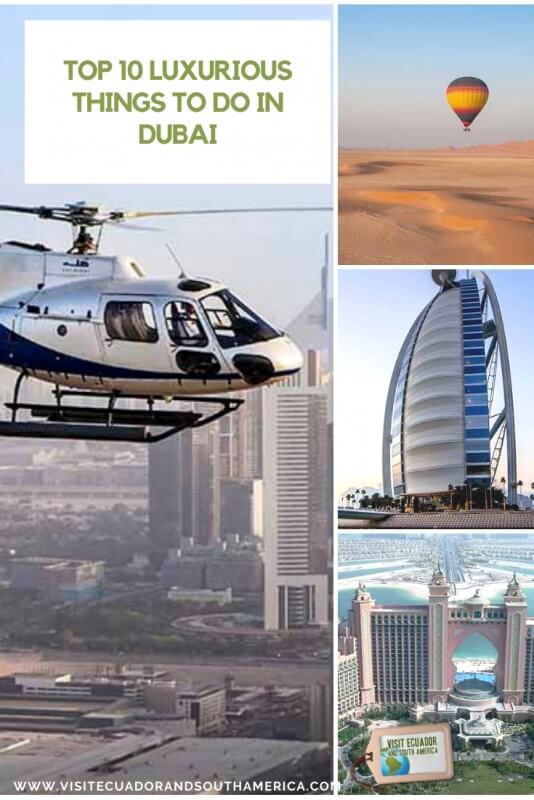 Don´t just dream it, make it happen. Plan your South American trip with a local!
Take a look at this list of travel resources to plan your trip and travel in South America.
Daydreaming about your trip to South America? Order here your Free Ebook, I share with you some useful tips & resources for a memorable trip!
I invite you to follow me on Facebook, Twitter, Pinterest, and Instagram. InYou can also send an email to get help planning your trip: info(at) visitecuadorandsouthamerica(dot)com