Hostal El Parque Tababela: Comfortable accommodation close to the airport in Quito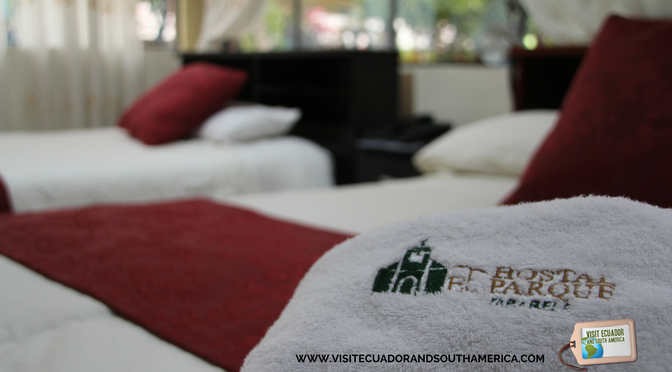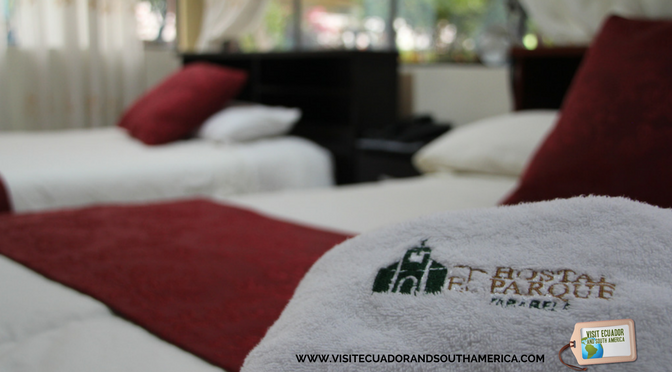 For those traveling to or from Quito, we recently stayed at Hostal El Parque Tababela, a great option when arriving late or having an early flight leaving from Mariscal Sucre International Airport in Quito.  A hostel with comfortable rooms and friendly customer service at affordable prices.
The Staff
We felt comfortable and were friendly and greeted by David once we arrived at the Hostal.   He helped with the suitcases and made sure we felt at home. The staff was extremely helpful, they coordinated transportation to and from the airport before arrival. The flight arrived late and the lady taxi driver called ahead when asked if there was food served late at night.
The commitment to delivering quality service was palpable from early on. Five minutes after arrival we were presented with a simple but tasty meal. Rice, chifles and milanesa de pollo, including coffee and tea, for a very good price.
We arrived late and had an early flight the next morning, so it was wonderful to find a place that offers comfortable rooms, just minutes away from the airport.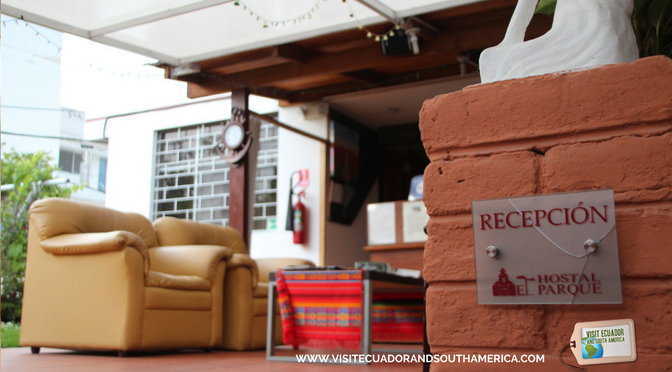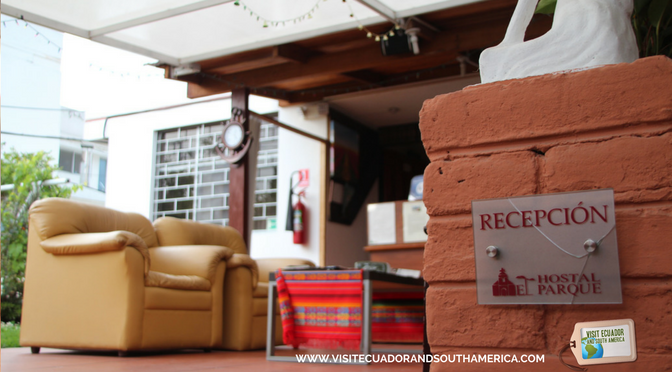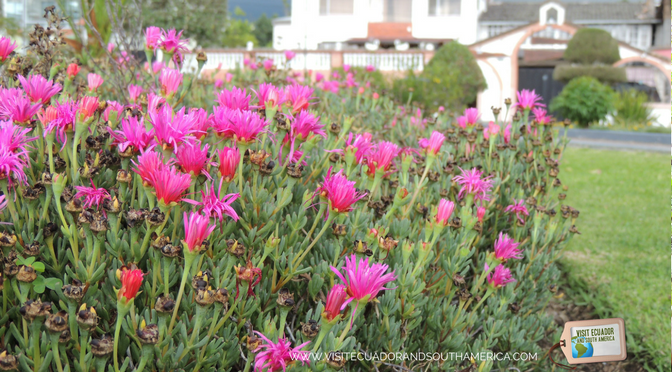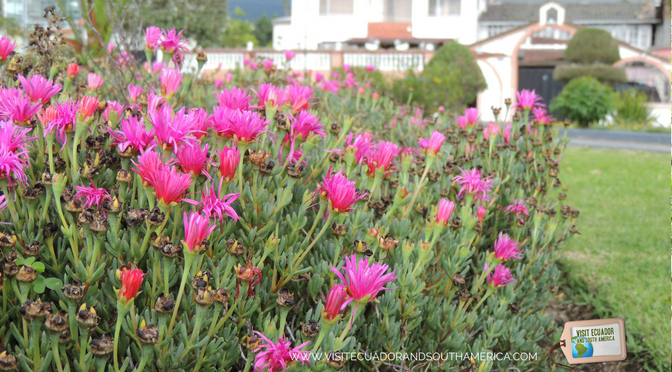 About the Hostal
The Hostal´s location in a quiet area (apart from the playing frogs at night), with no car traffic outside, makes it ideal to enjoy a good night's sleep. 
In addition, just a  short 10 minute drive and you are at the airport, making it an extremely convenient option for travelers wanting to stay near Mariscal Sucre International Airport.
In the morning, guests can enjoy a simple breakfast which is included with the booking.
Furthermore, for us having a late arrival and an early departure, it was wonderful to find extremely helpful staff that helped us with booking a taxi.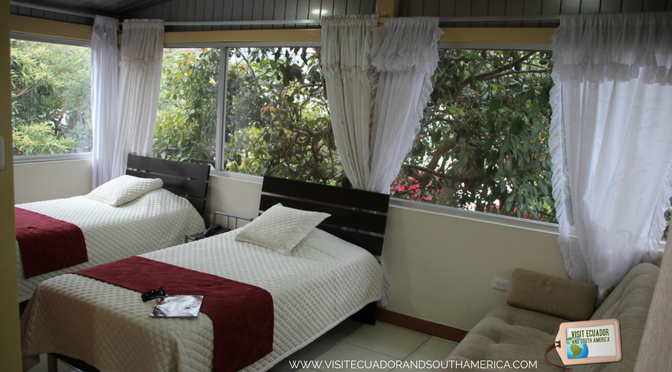 Accommodation
I had a spacious room (Higo) for three guests (1+2). It was a bit cold but had a comfortable mattress and a warm duvet.
The commitment to energy saving and being eco-friendly shows in different ways at Hostal el Parque Tababela. The showers in each room are heated with solar panels and there is a reminder for guests to turn off the lights in the room.  Another great feature of the rooms is that all of them have a huge closet, perfect for storage. There is a Flatscreen TV of a good size with a Satelite Cable TV and plenty of power sockets available.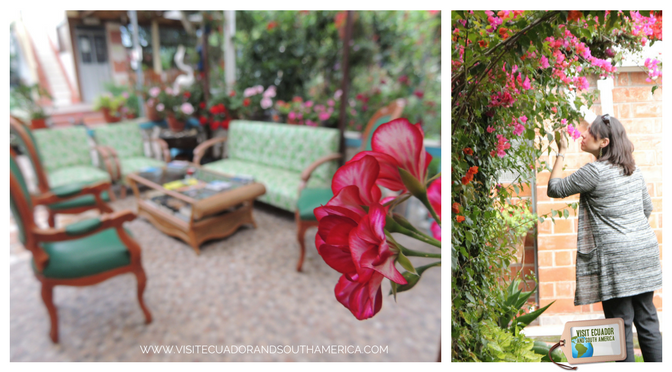 Additional Amenities
Guests staying at the hostel can enjoy additional amenities, such as free wifi measured to around a decent 5MB download speed (only around 0,5MB upload). 
If you are in South America I would love to see your pictures.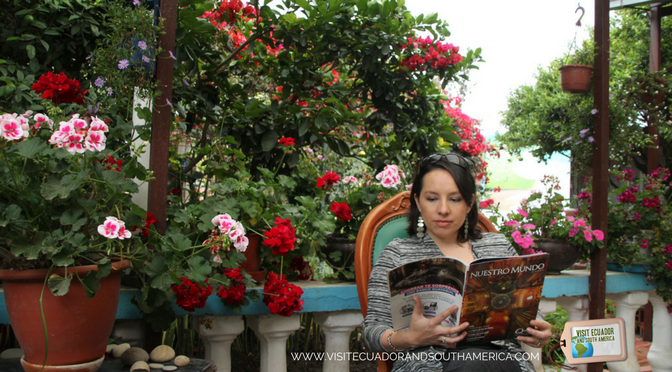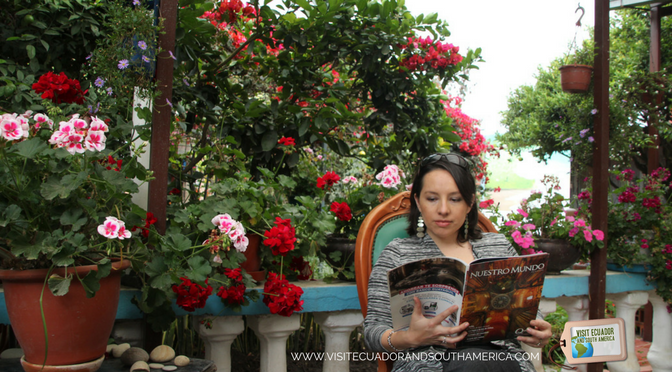 The spacious common area invites guests to relax while enjoying a nice cup of tea, complimentary on the house.
In addition, it is a great place to wait for a ride to the airport.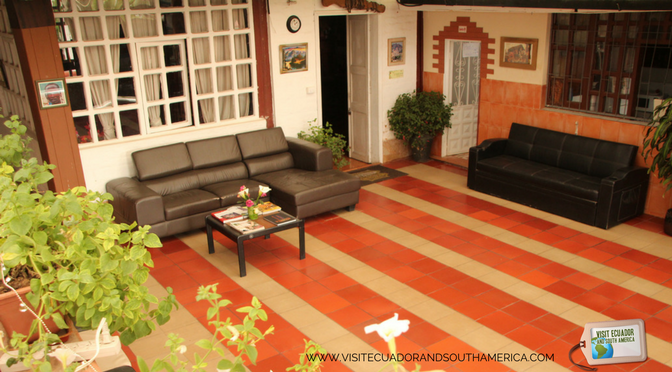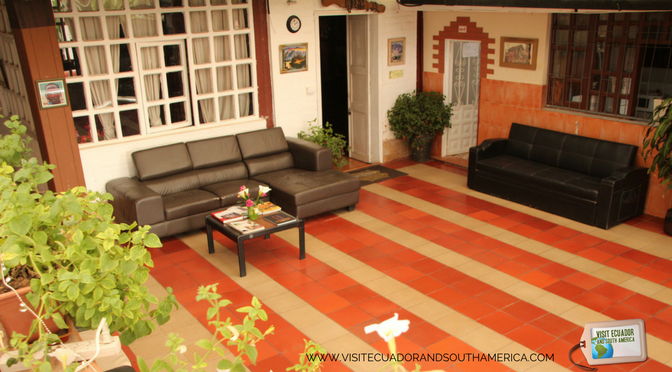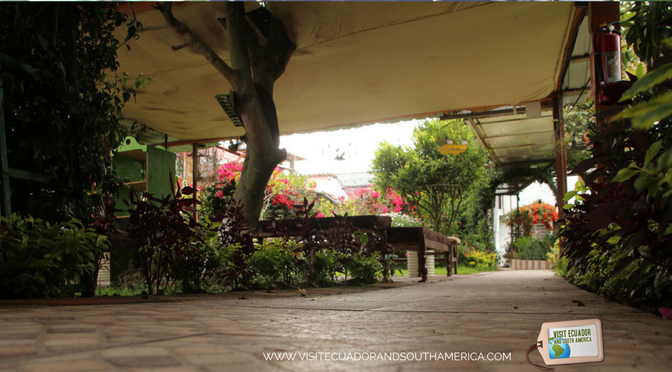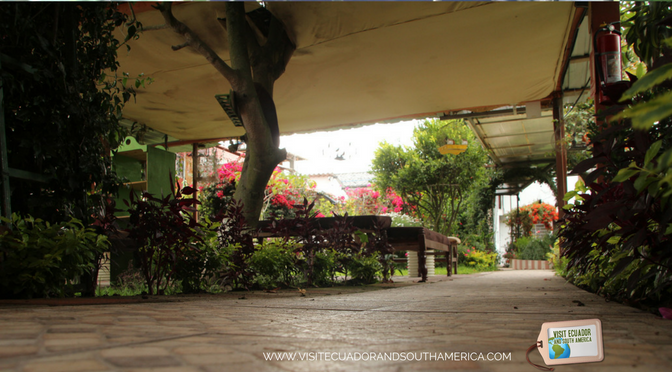 The lovely garden and nice open area with a covered path invites guests to slow down and relax on their way to the rooms.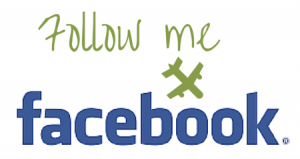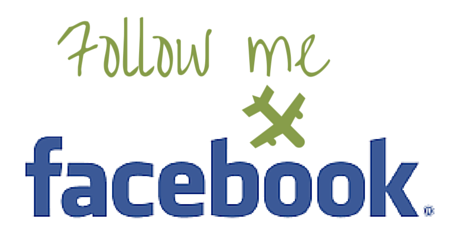 Conclusion:
Spend a peaceful night at Hostal El Parque Tababela, just 10 minutes from the airport in Quito. The Hostal has spacious rooms with comfortable beds, a garden bursting with colors, and very friendly, helpful staff. 
To make a booking visit: www.hostalelparqueaeropuerto.com. I consider this a great place to spend the night, with a very convenient location, just 10 minutes from the airport.
Take a look at other activities you can enjoy in the city and surroundings while you are in Quito.
Why choose Quito to live, and study Spanish?
What to eat
Check our gastronomy option on the menu, to discover many of the traditional dishes, street food, and fruit available in Ecuador, to delight your palate with the flavors of the country.
Editors Disclosure: I was a guest at Hostal El Parque Tababela. As always, all opinions expressed here are entirely my own and based on my personal experience.
If you found this page helpful, I would appreciate it if you would pin, share or tweet it on any social media platforms you use! Every little bit will help fund our travels and continue to bring great content to our site!
Planning a trip soon?  Comment below or send me an email, I can help you with more tips to save money or plan your trip.
PIN IT FOR LATER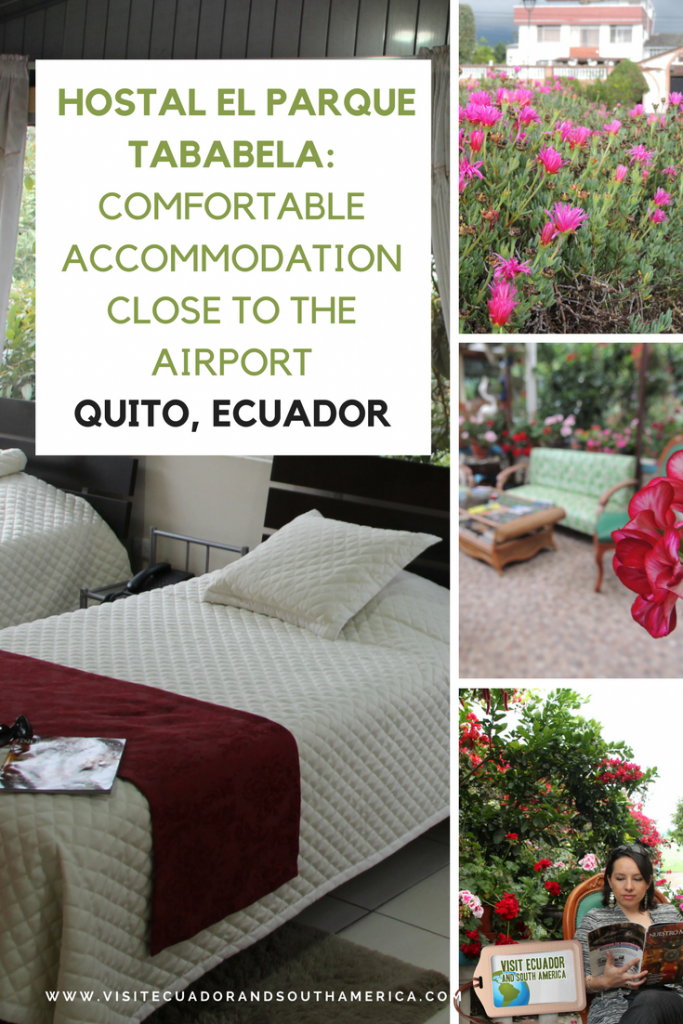 If you want more in-depth information and also a guide that you can bring along during your trip, I recommend the travel guide Lonely Planet Ecuador & the Galapagos Islands
.
This is a great source of information and tips, maps and all you need if you plan on visiting Ecuador. I personally like the option of having a hard copy version where I can take notes and have at hand.
Don´t just dream it, make it happen. Plan your South American trip with a local!
Take a look at this list of travel resources to plan your trip and travel in South America.
Day dreaming about your trip to South America? Order here your Free Ebook, I share with you some useful tips & resources for a memorable trip!
Finally, I would like to invite you to follow me on Facebook, Twitter, Pinterest and Instagram. In addition, you can subscribe on YouTube.
Send me an email for help planning your trip: info(at) visitecuadorandsouthamerica(dot)com