Exploring Buenos Aires: 5 Captivating Places to Visit
There are plenty of reasons to add this vibrant South American city to your bucket list!
A mixture of heritage, part European and part Latin American makes Buenos Aires one of the most captivating cities in South America. This cosmopolitan city is often referred to as the Paris of South America, and there is a good reason for it!
The architecture in the city was influenced by Europe in the 19th and 20th centuries, with French, Italian, and Spanish styles. The influence of European architecture became obvious when admiring the splendor of those times still standing in the buildings.
For me, the best way to experience this pulsating city is by discovering all the main attractions and the different neighborhoods by day, and enjoying some of the mouth-watering Argentinian beef coupled with a good glass of wine while attending a live tango show at night.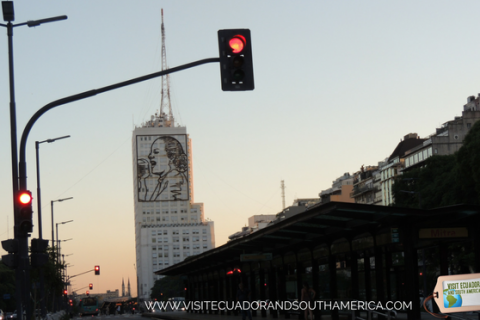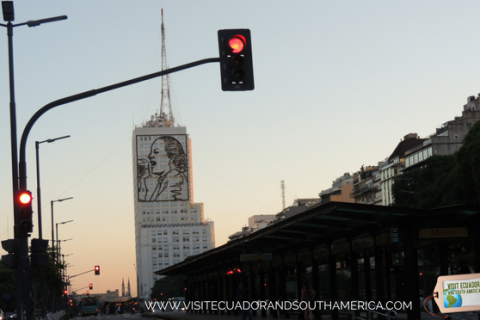 If you are in Argentina I would love to see your pictures.
Learn about the reasons to visit Iguazu Falls by visiting Visit Ecuador and South America's Iguazu article. 
When it comes to vibrant cultural experiences, breathtaking architecture, and a rich history, Buenos Aires stands as a gem among South American cities. The capital of Argentina, often referred to simply as "B.A.," is a melting pot of art, cuisine, and passion that beckons travelers from around the world. Here are five compelling reasons and must-visit places that make Buenos Aires an unforgettable destination.
The city offers history, tango, nightlife, shopping, and superb food!
Exploring Buenos Aires: 5 Captivating Places to Visit
**1. Historic Neighborhoods: La Boca and San Telmo
Step into the past as you wander through the charming cobblestone streets of La Boca and San Telmo. La Boca, famous for its colorful houses and the iconic Caminito street, offers a lively atmosphere of tango music and vibrant artwork. San Telmo, on the other hand, boasts a bohemian spirit with antique markets, art galleries, and captivating street performances. These neighborhoods are a testament to Buenos Aires' rich history and cultural diversity.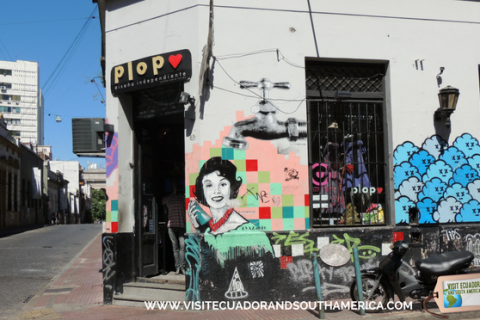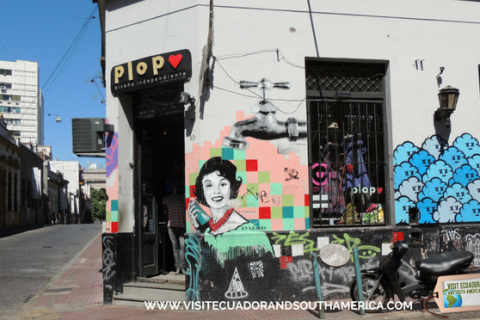 Street art in San Telmo, Buenos Aires.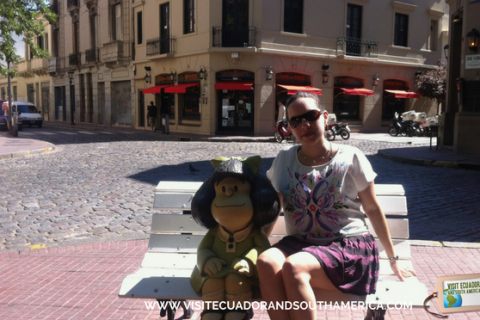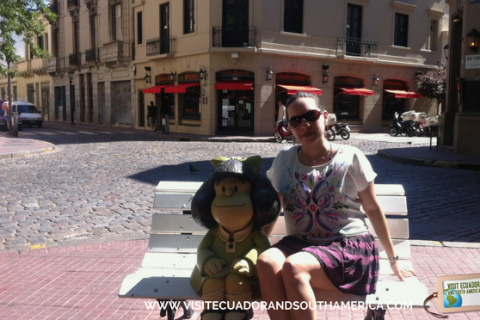 Stroll along the quaint charming streets of San Telmo neighborhood, and take a picture with the famous cartoon created by Quino, Mafalda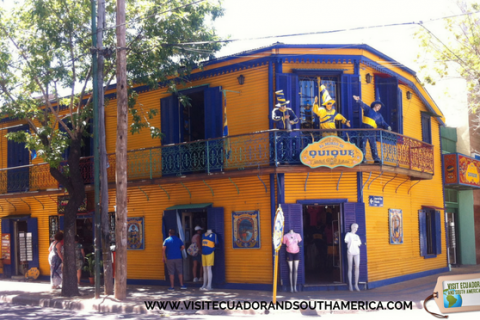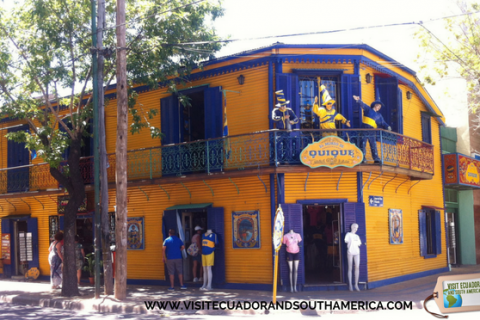 La Boca, a colorful charming neighborhood in Buenos Aires.
**2. The Magnificent Recoleta Cemetery
Often referred to as an "open-air museum," the Recoleta Cemetery is a stunning architectural marvel that hosts the final resting places of numerous notable figures, including Eva Perón. Intricately designed mausoleums and sculptures create an eerie yet captivating ambiance, making it a unique and contemplative place to visit.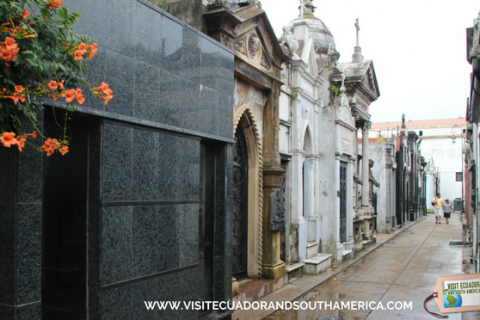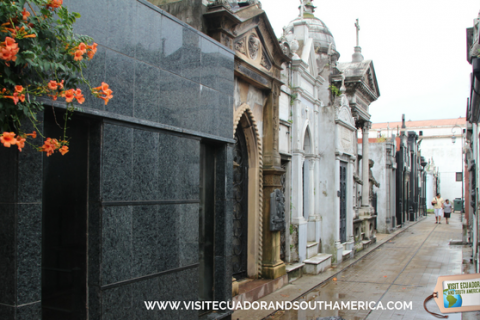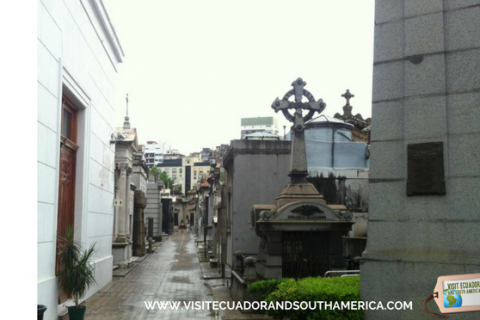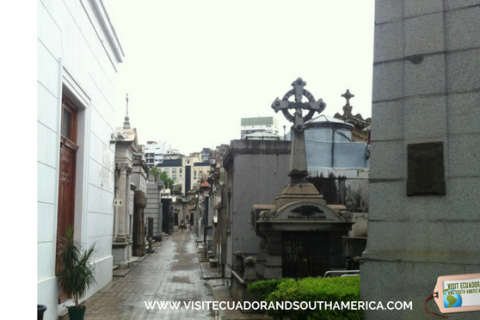 **3. The Iconic Obelisco and Avenida 9 de Julio
Standing proudly in the heart of Buenos Aires, the Obelisco is an emblematic landmark that symbolizes the city's historical significance. Located on Avenida 9 de Julio, one of the widest avenues in the world, this towering monument offers an excellent starting point for exploring the bustling urban landscape and its iconic intersections.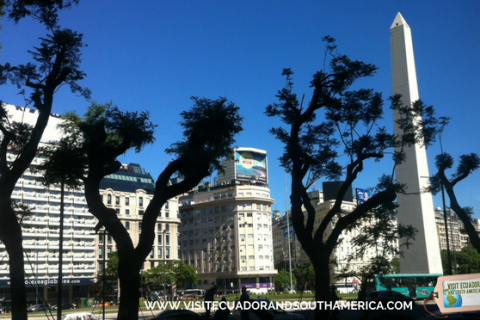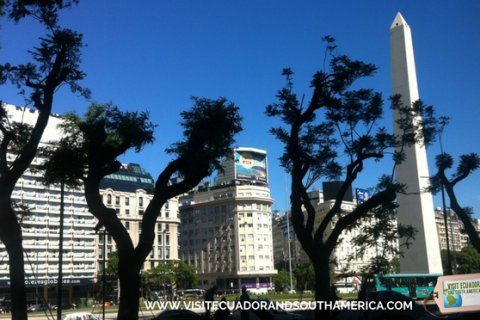 The largest avenue in Buenos Aires, Av. 9 de Julio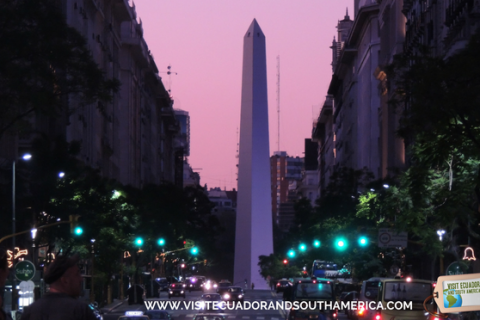 The largest avenue in Buenos Aires, Av. 9 de Julio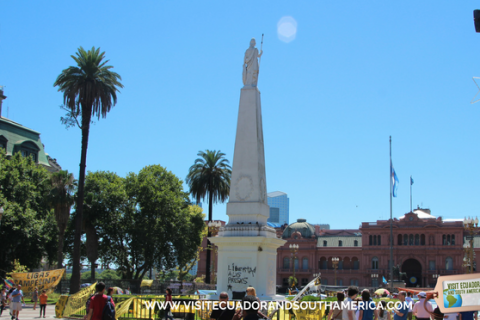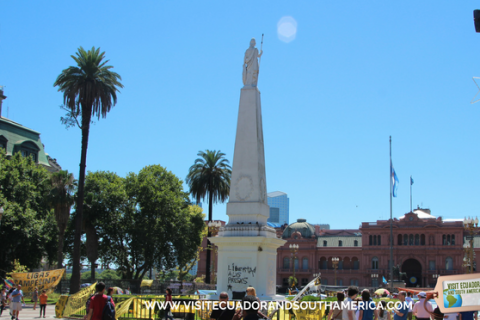 **4. Cultural Haven: Teatro Colón
For those with an appreciation for the arts, Teatro Colón is a must-see. This world-renowned opera house boasts impeccable acoustics and a lavish interior that has hosted some of the most exceptional performances in history. Guided tours provide insights into its fascinating history and architecture, offering a glimpse into Buenos Aires' cultural heritage.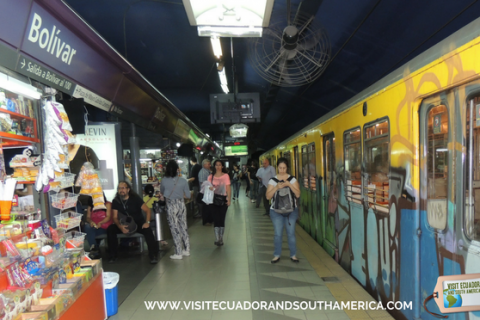 **5. Palermo: Where Modernity Meets Tradition
The Palermo neighborhood is a microcosm of Buenos Aires' dynamic energy. Here, you can discover the juxtaposition of modernity and tradition. Enjoy the lush green spaces of Parque Tres de Febrero, explore the trendy boutiques, and indulge in a diverse range of culinary delights in this thriving district.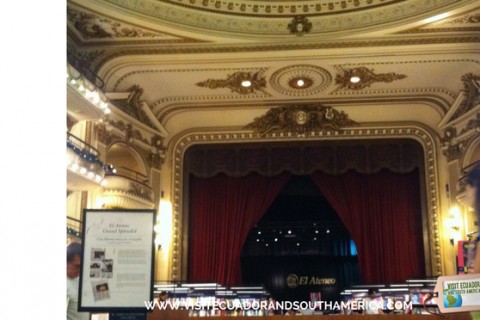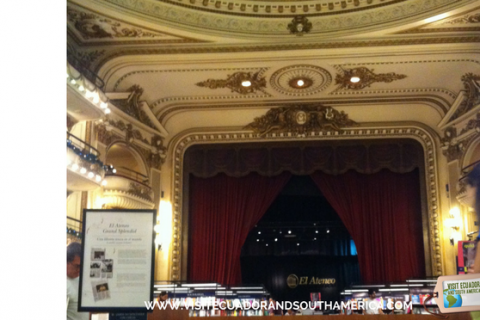 What used to be the stage serves now as a café and area to read at El Ateneo bookstore in Buenos Aires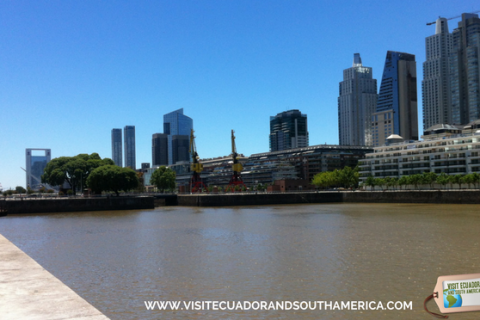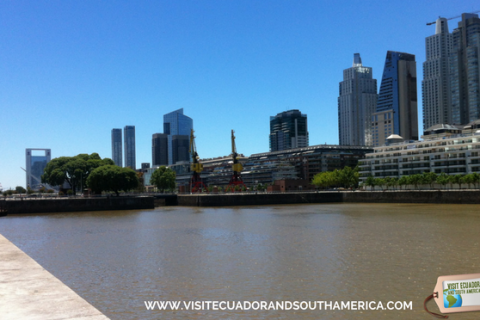 Puerto Madero by day! A vibrant hip neighborhood, perfect for eating and going out at night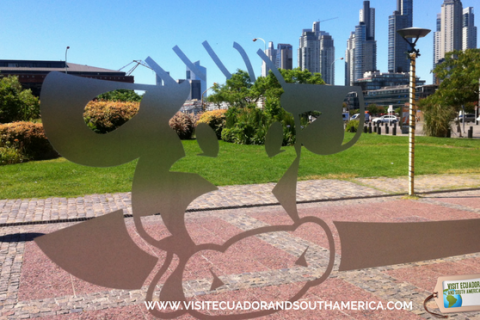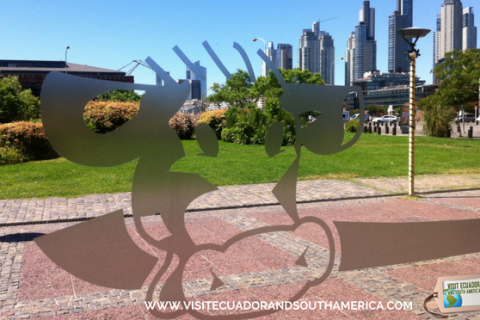 Siga la Vaca restaurant in Puerto Madero, a great Buffet & self-serve restaurant, you get quantity and variety.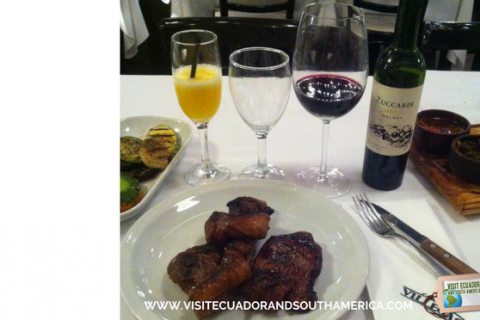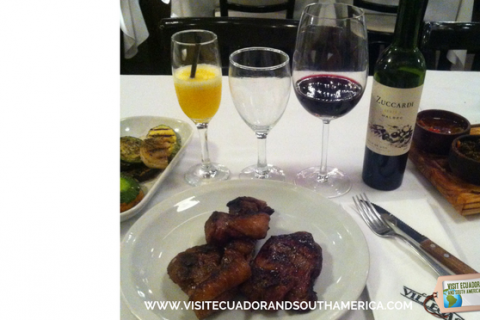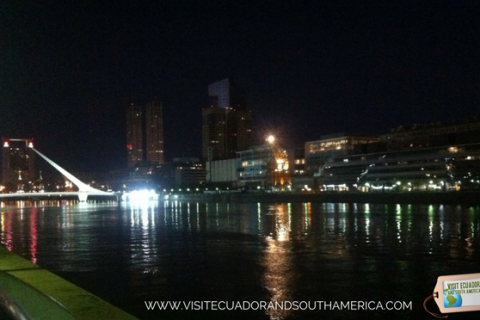 Panoramic view of Puerto Madero waterfront.
Other places and attractions in Buenos Aires
The metro station in Buenos Aires.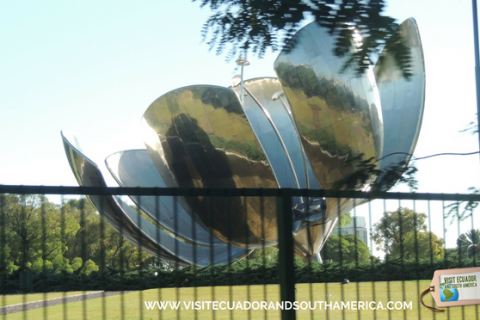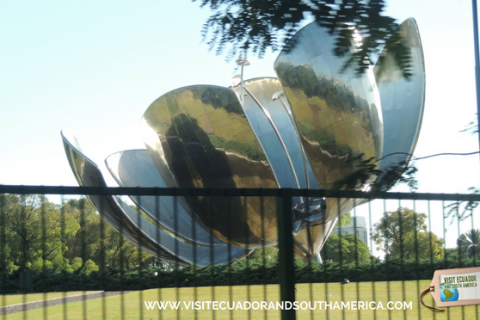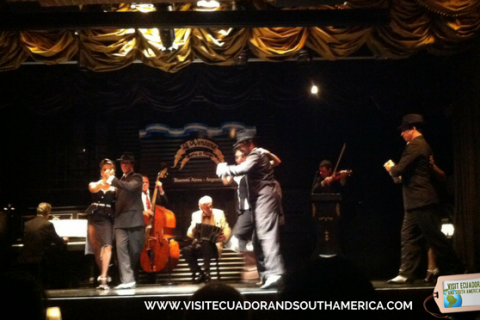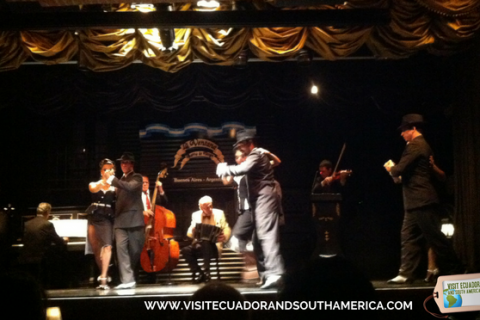 La Ventana, the superb show of tango and folklore in Buenos Aires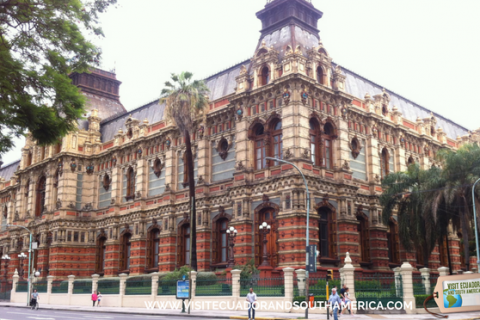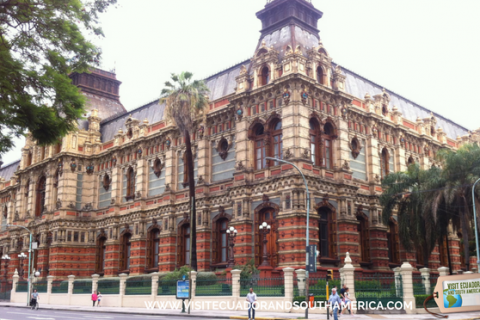 Aguas Corrientes, Water palace in Buenos Aires.
You can start the day with a visit to the vivid neighborhood La Boca, to enjoy colorful Caminito and then continue with a visit to the cemetery in Recoleta to admire the opulent tombs and detailed marble mausoleums. To experience the best dining and wining in Buenos Aires, visit Puerto Madeiro, which was my favorite neighborhood, or Palermo Viejo, one of the favorite neighborhoods by the locals and tourists alike.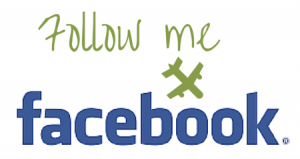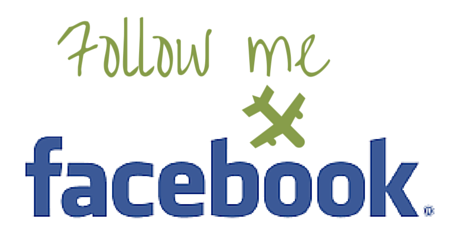 How to get to Buenos Aires

As with most places in South America, it is best to book your airplane ticket in advance to get good prices! I personally recommend using Expedia to find the best rates.
There are flights to the airport Ezeiza Buenos Aires Airport (EZE), which is 32 km away from the city center. From the airport you can take a taxi, it is actually better to take a white taxi or a private car service like Manuel Tienda Leon or like we did, get the hotel to hire one for you and go pick you up upon arrival.
Book a tour
Buenos Aires has so many activities and attractions to offer that if you are short of time, I highly recommend booking a tour. Here are some great tour options in Buenos Aires.
Where to stay in Buenos Aires

You will find that Buenos Aires is a very big city and that each neighborhood has its own charm.  You might want to stay in the modern part of the city, Puerto Madero, and enjoy superb food at night, plan accordingly. I give you some great options for places to stay in Buenos Aires.
Personal Recommendation
I loved Two Hotel Buenos Aires, a modern hotel in a great location, near Plaza de Mayo and Avenida 9 Julio.  In addition, the rooms were clean and spacious and the staff very helpful. It has a great cost/benefit ratio for a hotel in Buenos Aires.
Top 3 Hotels in Buenos Aires:
Alvear Palace Hotel

Description: Step into grandeur at Alvear Palace Hotel, an opulent stay in the heart of Buenos Aires. Experience classic architecture, luxurious rooms, and impeccable service.

Four Seasons Hotel Buenos Aires

Description: Discover sophistication at Four Seasons Hotel Buenos Aires, combining modern comfort with historic charm. Enjoy a luxurious retreat in the upscale neighborhood of Recoleta.

Palacio Duhau – Park Hyatt Buenos Aires

Description: Escape to luxury at Palacio Duhau, part of the Park Hyatt Buenos Aires. Set in a historic palace, this hotel offers a refined atmosphere, world-class dining, and elegant accommodations.
Conclusion
In conclusion, exploring Buenos Aires: 5 Captivating Places to Visit give you a glimpse into what to see in Buenos Aires, a city that seamlessly combines history, art, and a zest for life. From its vibrant neighborhoods to its cultural landmarks, every corner tells a story. Whether you're captivated by its tango rhythms, intrigued by its historic past, or simply want to savor its world-class cuisine, Buenos Aires promises an experience that will leave an indelible mark on your travel memories. So, pack your bags and embark on a journey to this South American treasure trove for the adventure of a lifetime.
When it comes to enjoying a nice dinner with a tango show, head to La Boca or San Telmo neighborhoods. And if you want to take tango lessons or learn Spanish, your hotel might be able to help you find some good teachers.
(Get even more inspiration for your trip to Buenos Aires, there are some additional ideas for activities in this vibrant city.
What is it that you are looking forward to seeing or doing the most during your visit to Buenos Aires?
PIN IT FOR LATER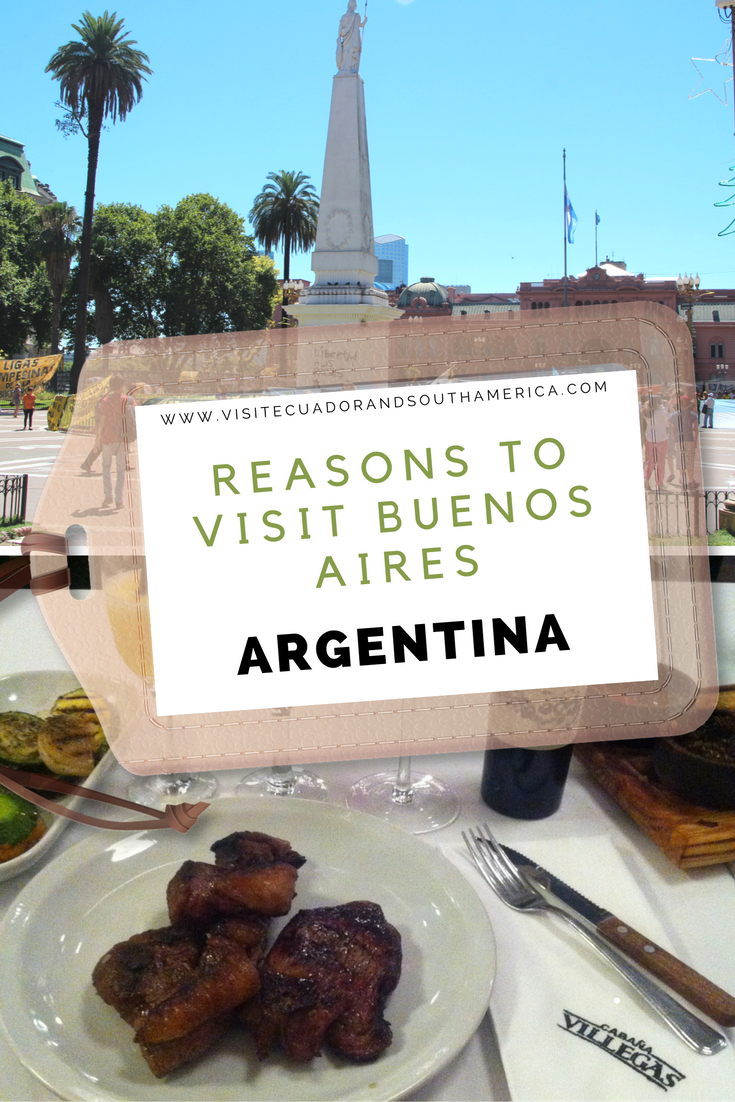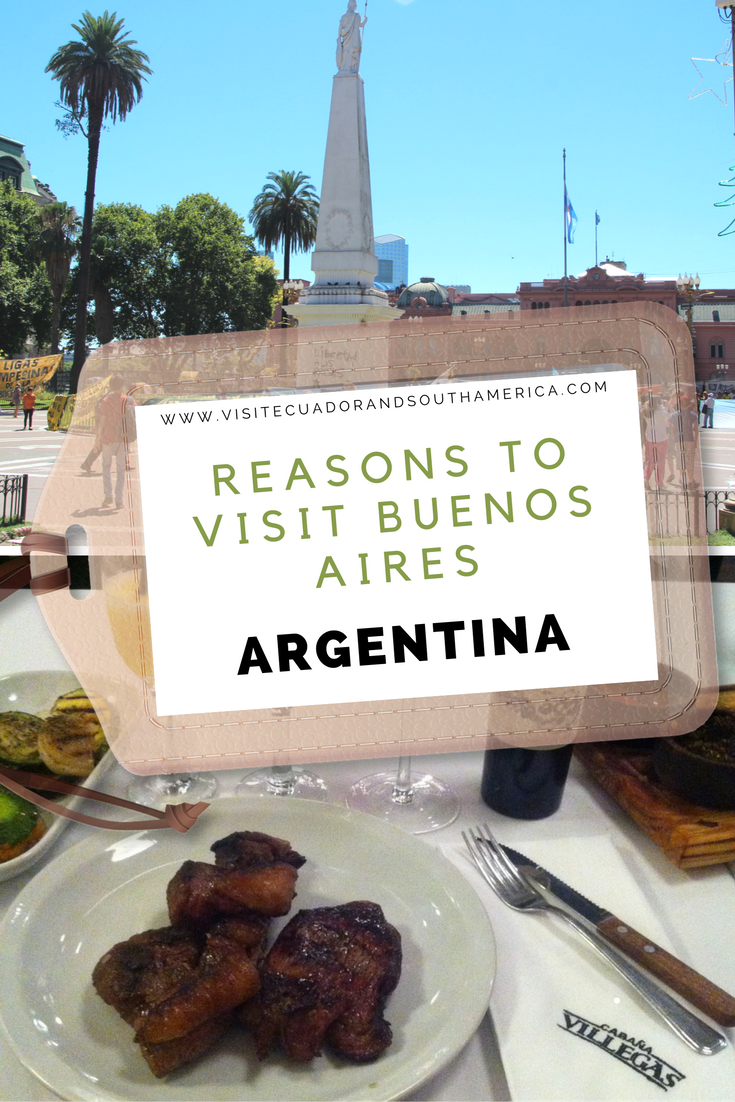 If you need additional and in-depth information from a reliable, well-written travel guide, regarding the main attractions to visit, tips, maps, and more in this amazing South American country.  Then this is the guide I would recommend that you read: The Rough Guide to Argentina
Don´t just dream it, make it happen. Plan your South American trip with a local!
Take a look at this list of travel resources to plan your trip and travel in South America.
Daydreaming about your trip to South America? Order here your Free Ebook, I share with you some useful tips & resources for a memorable trip!
Finally, I would like to invite you to follow me on Facebook, Twitter, Pinterest, and Instagram. In addition, you can subscribe on YouTube.
Send me an email for help planning your trip: info(at) visitecuadorandsouthamerica(dot)com
Save
Save
Save
Save
Save
Save
Save
Save
Save
Save