Ecuadorian fruit: guaba. It is not guayaba
One of the best ways to experience Ecuador is by tasting some of the exotic and delicious fruits available all around the country.
With this in mind, we have created a series of blog posts highlighting some of the fruit, desserts, and food that will make your visit to Ecuador unforgettable.
When you visit some of our local markets, you will discover fruit that you've' never seen or heard of before. We can help you find out what fruit it is and how to enjoy it through a series of blog posts.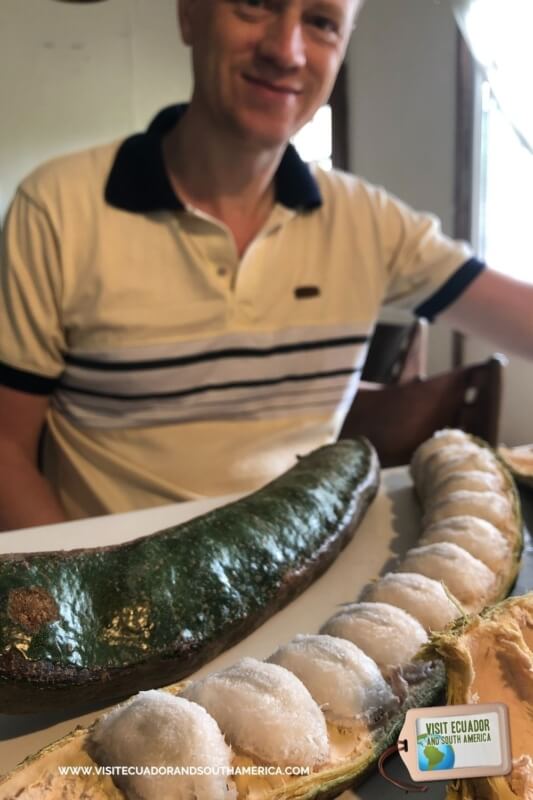 Today we want to share all about guaba, an exotic sweet fruit that is not found as easily but if you can find it, make sure to try it.
What is the difference between guayaba and guaba
A guaba is a large fruit that looks like a peapod, and inside, it has black seeds covered in the white pulp, whereas guayabas are round, with a vibrant orange color inside.
You can learn all about guayaba or guava in this blog post. 
If you are in South America, I would love to see your pictures.
What is guaba, and how is it eaten
This is a fruit that looks like a giant green peapod with big black seeds that are inedible. The seeds are covered by a fleshy and sweet pulp that you bite and then spit out the seed.
Because of its shape, the fruit is also called a "monkey's tail" or an ice cream bean.
Guaba is a plant native to Ecuador, Colombia, Perú, Venezuela, Guatemala, and El Salvador.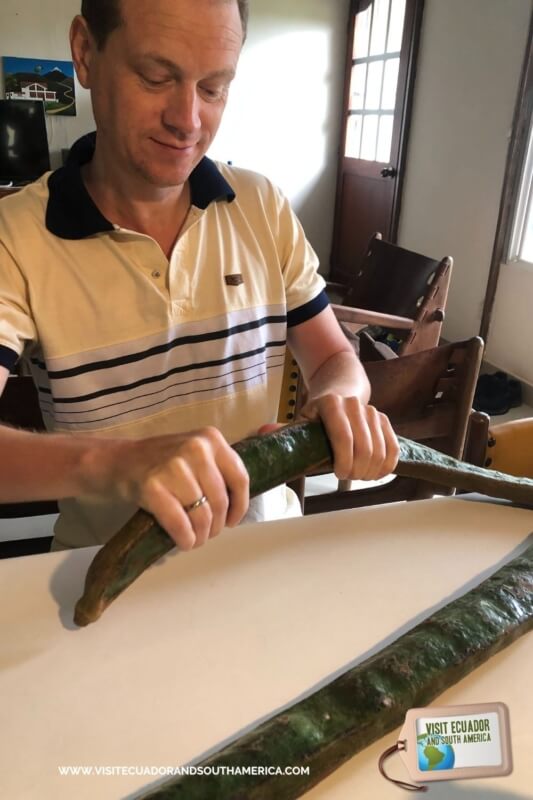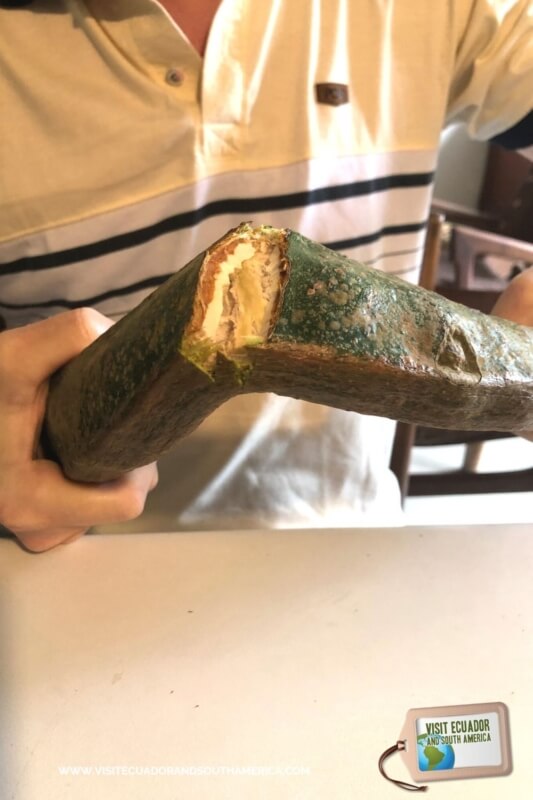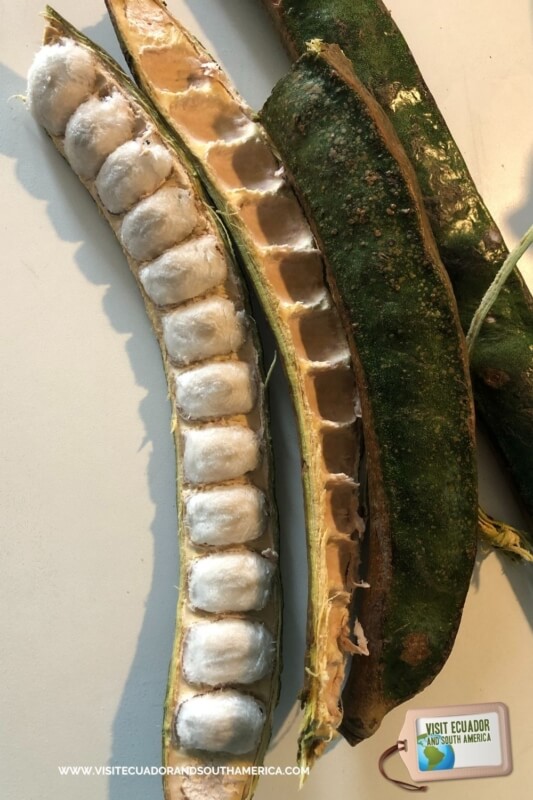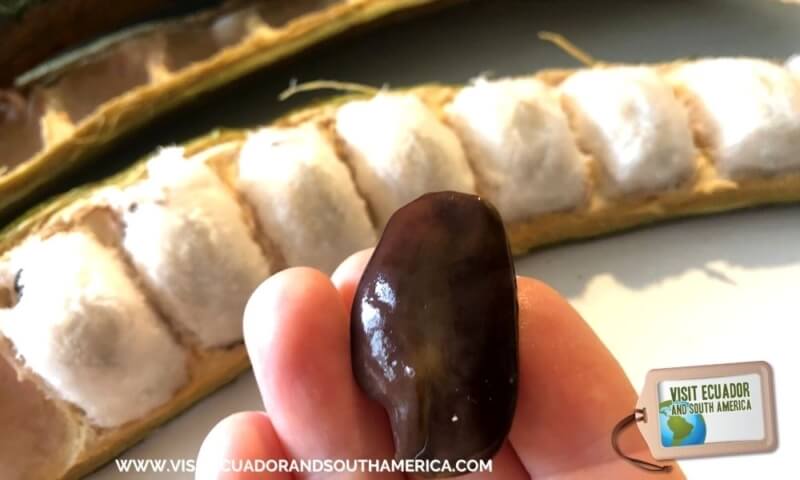 What it tastes like
The fleshy pulp is soft and sweet, and it has a slight vanilla flavor.
We got a really nice description of this fruit here:
"It tastes sweet (not too sweet) with a hint of vanilla. When you first put it in your mouth, it is very fuzzy, but as it gets wet it gets very slippery. Then you have to try to scrap the white stuff off with your teeth " Monica Richter from EXPATS Ecuador Living and Beyond group on FB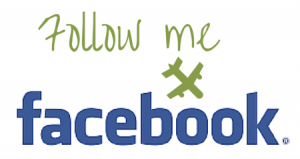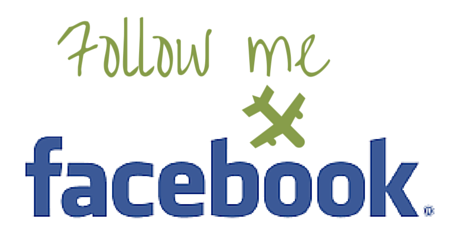 How and where to eat guaba
You don't' need any fancy tools to open the outer casing. This means that many people open them with their teeth or hands. As you can see, we have a picture showing that.
You can find this fruit for sale in local markets, small fruterias (fruit shops), or street vendors, but not all the time.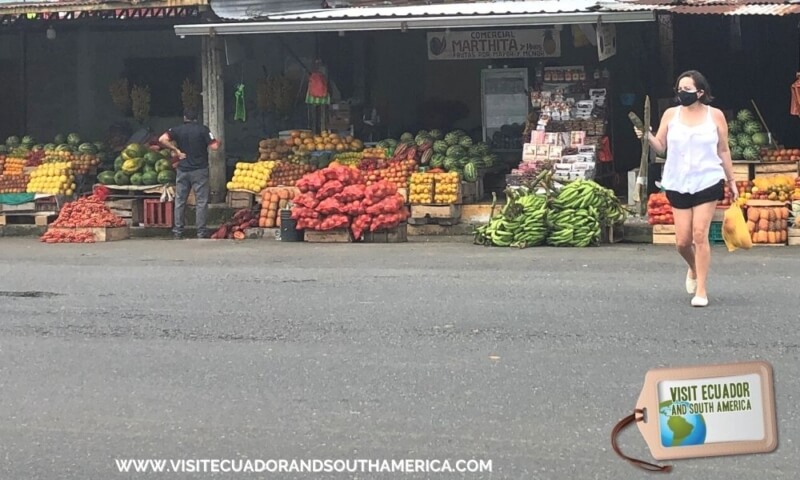 If you love tasting different fruit, check out the Top 7 exotic fruits to taste in Ecuador.
Have you tasted guaba before?
Let us know here!
If you found this post inspiring and helpful, We would appreciate it if you would pin, share or tweet this page on any social media platforms you use!
Every little bit will help us fund our travels to continue bringing great content to our site.
PIN IT FOR LATER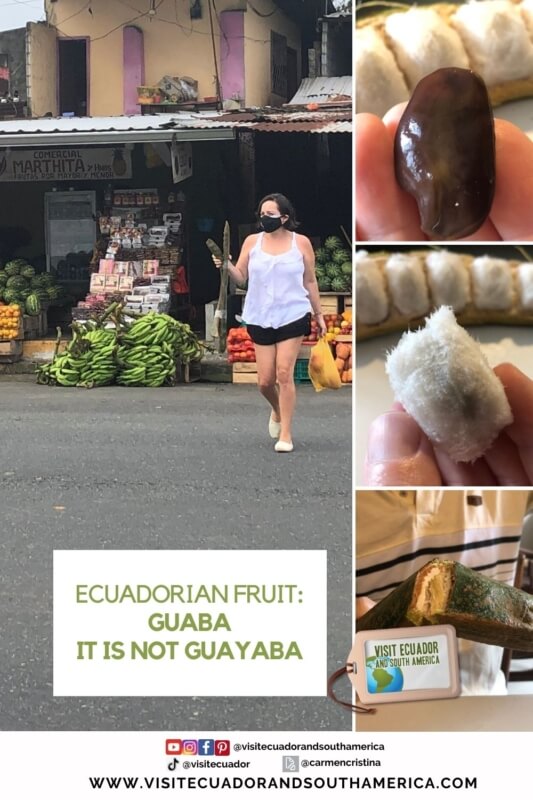 Want to Learn to make some Latin American dishes? Gran Cocina Latina: The Food of Latin America, This book comprises 500 well-written recipes from all Spanish-speaking countries in Latin America, providing great information and recipes of the exciting food you can prepare at home. At the same time, you plan your visit to South America.
Don't' just dream it. Make it happen. Plan your South American trip with a local!
Take a look at this list of travel resources to plan your trip and travel in South America.
Daydreaming about your trip to South America? Order here your Free Ebook. I share with you some useful tips & resources for a memorable trip!
I invite you to follow me on Facebook, Twitter, Pinterest, and Instagram. In addition, you can subscribe on YouTube. You can also send me an email to get more information or help planning your trip: info(at) visitecuadorandsouthamerica(dot)com.