Cartagena: perfect honeymoon destination!
Unfortunately, most people still associate Colombia with guerrilla and danger, not knowing that the country's reputation is now changing to that of a safe and tourist-friendly country.
Why choose Cartagena
Named "Latin America's Hippest Secret" by the New York Times.
Spend some time strolling along the quaint streets in the old part of Cartagena de Indias for a taste of this charming colonial city.
Despite the city's growth, the Old walled town is well preserved. Cartagena is located next to the sea and as most coastal cities in South America is full of vibrant life both day and night.  Cartagena is one of the best destinations in Colombia to spend some time sunbathing and having fun by the sea.
I recommend reading The Rough Guide to Colombia
travel guide. It has lots of great content for this fantastic destination and all you can see and do in Colombia.
Book a tour
Cartagena is a beautiful destination, full of history, in Colombia. Booking a tour will ease communication barriers and avoid the hassles of planning and logistics.  Book ahead of time your tour in Cartagena here.
Where to stay
When it comes to finding a place to stay in Cartagena, there are plenty of possibilities. You can find accommodation by the sea side and enjoy a nice sunset at the beach or opt for a hotel in the old part of town and enjoy night activities and the colonial atmosphere.
Depending on your needs, you can probably start by looking at some suggestions of places to stay in Cartagena.
We chose to stay by the seaside, not far away from the city.  We found a great combination of relaxing time at the beach and enjoying lots of great architecture, including small picturesque plazas and beautiful sites to visit.
In sum, a perfect combination of experiences to enjoy our first days as a married couple.
Some of the must-see places are:
The old part of town. Spend some time strolling along the quaint streets full of colorful houses in the old part of Cartagena de Indias. It will bring you back to the time of the colony.

Fort of Castillo San Felipe de Barajas, built by the Spaniards as a defense in colonial times.
The Walled Old city full of colonial architecture declared a World Heritage Site by UNESCO in 1984
The Convento de La Popa is the highest point in the city, with  a charming church and convent it is a great look out point to the city.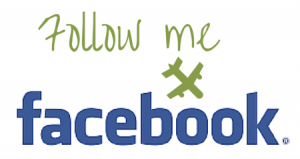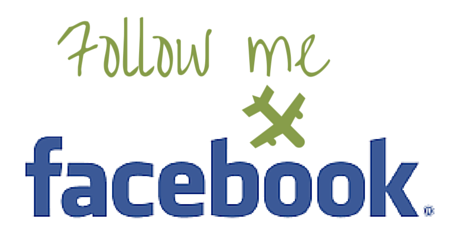 Definitely a destination worth visiting, not only for a honeymoon but also those who want to combine history with leisurely activities by the sea.
PIN IT FOR LATER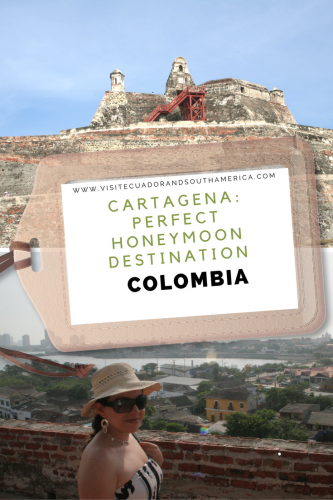 Don't just dream it. Make it happen. Plan your South American trip with a local!
Take a look at this list of travel resources to plan your trip and travel in South America.
Day dreaming about your trip to South America? Order here your Free Ebook, I share with you some useful tips & resources for a memorable trip!
Finally, I would like to invite you to follow me on Facebook, Twitter, Pinterest, and Instagram. In addition, you can subscribe on YouTube.
Send me an email for help planning your trip: info(at) visitecuadorandsouthamerica(dot)com
Save
Save
Save
Save
Save