Colombian Food Delight: Exploring the Irresistible World of Arepas
This year we finally embarked on an in-depth trip to explore some of the best locations and taste some of the delicious traditional food in Colombia.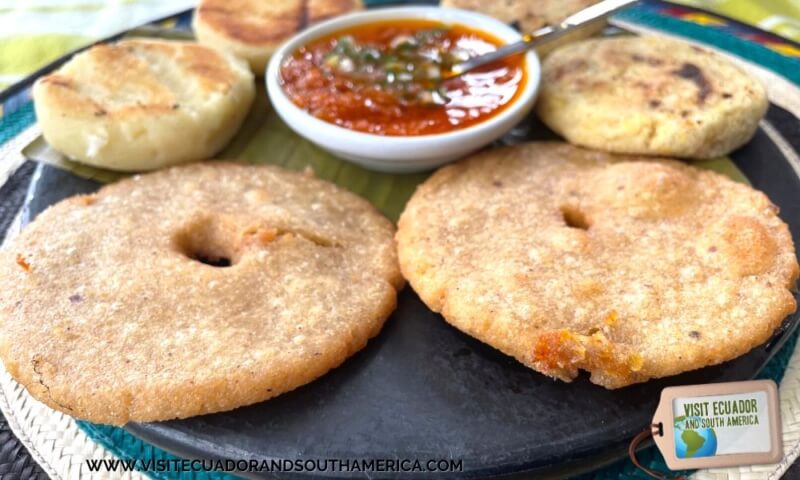 Colombian cuisine is a rich tapestry of flavors, and one iconic dish that stands out is the beloved arepa. This humble corn cake has captured the hearts and palates of locals and travelers alike. In this blog post, we'll dive deep into the history and preparation of three mouthwatering arepa variations – Santanderean arepa, the typical white corn and cheese arepa, and one with anise flavors. Additionally, we'll explore where to try these delightful treats and why a visit to Bogota should be on every food lover's bucket list.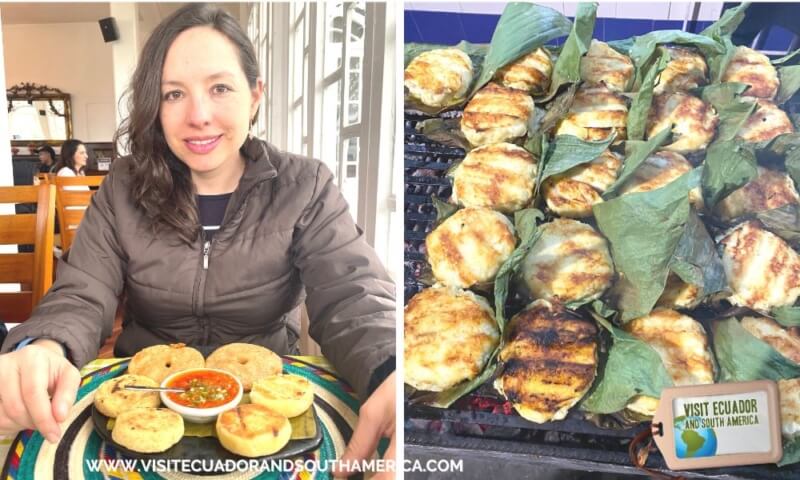 About Bogotá
Beyond its culinary delights, Bogotá is a vibrant metropolis with a rich history and a flourishing arts scene. Visitors can explore the city's numerous museums, art galleries, and historical sites, providing a deep insight into Colombian culture and heritage. A must-visit attraction in Bogotá is Monserrate, a majestic mountain that overlooks the city. A cable car or a funicular ride will take you to the top, where you can relish breathtaking views of the sprawling city below.
From traditional arepas to modern twists in Colombian cuisine, Bogota's food scene is a melting pot of flavors. Explore the bustling La Candelaria neighborhood, where street vendors offer piping hot arepas with various fillings, or visit upscale restaurants that fuse traditional ingredients with contemporary techniques.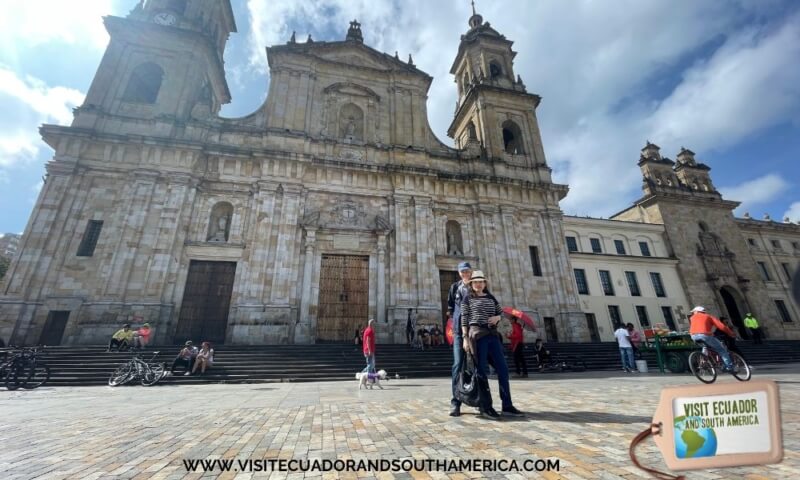 Origins and Preparation
The arepa traces its roots back to pre-Columbian times, when indigenous tribes throughout South America would grind maize into a dough, forming the basis of what we know as arepas today. Each region of Colombia has its own unique way of making this traditional delicacy, resulting in a diverse array of flavors and fillings.
If you want to make arepas at home, here are some recipes for the different variations.
If you are in South America, I would love to see your pictures.
Santanderean Arepa:
Hailing from the Santander region, this arepa is made from yellow corn dough and often mixed with a generous amount of hogao (tomato and onion-based sauce) before being cooked on a griddle. The result is a savory, slightly crispy arepa that pairs perfectly with avocado and a slice of salty cheese.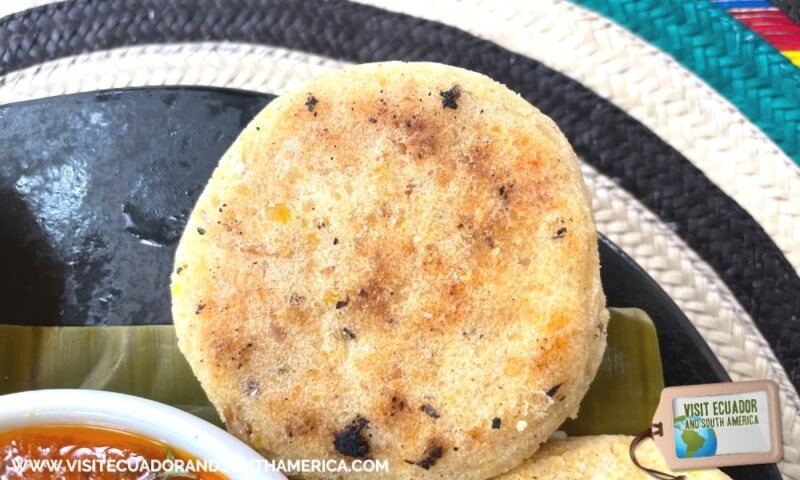 2. White Corn and Cheese Arepa:
Found throughout Colombia, this classic arepa is made using white corn dough and filled with melting cheese. The arepa is cooked until it develops a golden-brown crust, creating a delightful contrast of textures between the crispy exterior and the gooey cheese inside.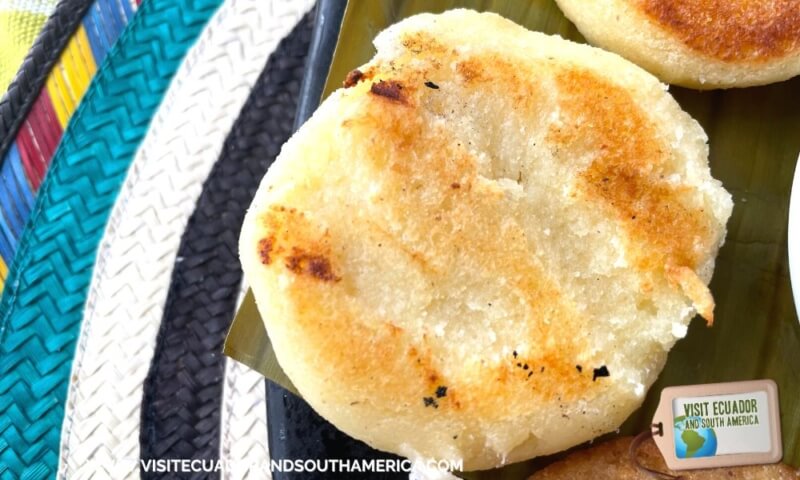 3. Arepa with Anise Flavors:
A unique twist on the traditional arepa, this version incorporates anise, a spice known for its aromatic and sweet flavor profile. The anise-infused arepa is a true sensory delight, adding a touch of sophistication to this beloved Colombian dish.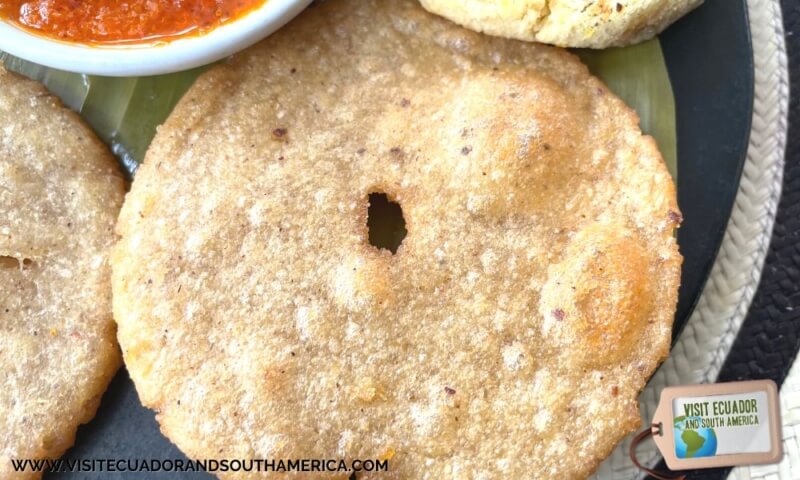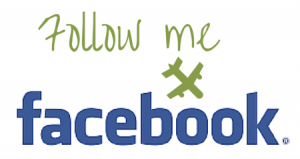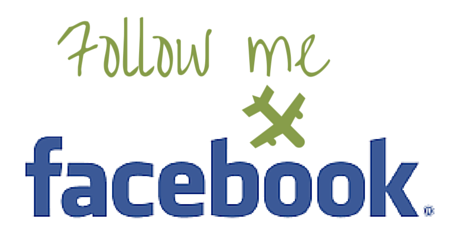 Where to Try Arepas
No visit to Colombia would be complete without indulging in these scrumptious arepas. Fortunately, they can be found virtually everywhere – from street vendors to high-end restaurants. In cities like Santa Marta, Medellin, Cartagena and Bogota, you'll find bustling food markets and charming eateries where you can sample these delightful treats.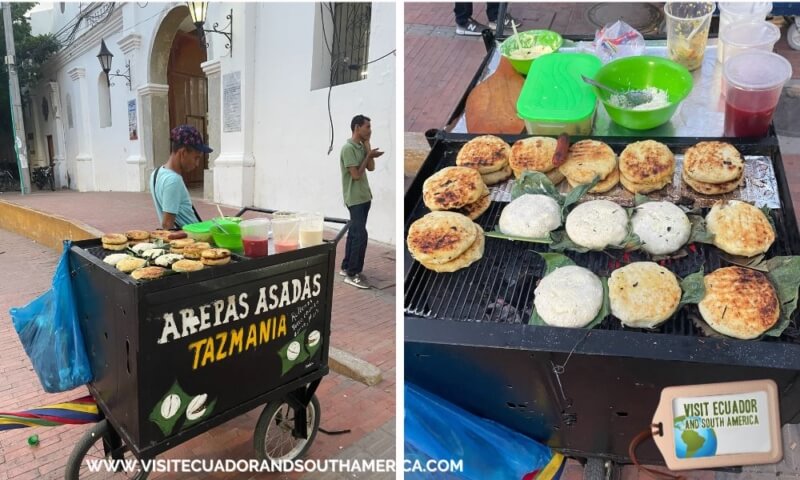 Homage to Colombian Cuisine Researcher
No discussion of arepas would be complete without acknowledging the great researcher and promoter of Colombian cuisines, whose work has elevated the understanding and appreciation of the country's culinary heritage. In honor of their contributions, the "La Arepa Invita" Festival takes place annually in the city of Medellin. This event celebrates the diversity of arepas, bringing together food enthusiasts, chefs, and researchers to share knowledge, techniques, and, of course, lots of delicious arepas.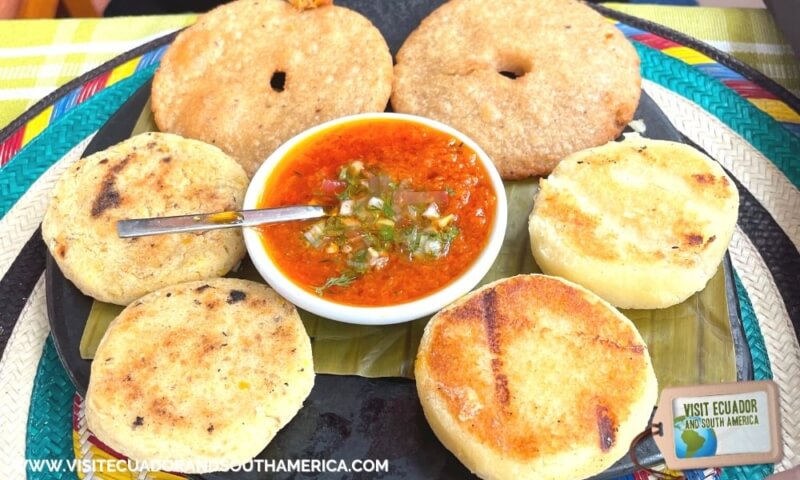 Conclusion
Colombian arepas are not just a dish; they are a reflection of the country's rich history and cultural heritage. From the traditional Santanderean arepa to the inventive anise-flavored version, each bite tells a story of Colombia's culinary journey. So, pack your bags, head to Bogota, and savor the trilogy of arepas while paying homage to the researchers who have paved the way for a deeper appreciation of Colombian cuisine. Get ready to embark on an unforgettable gastronomic adventure that will leave you craving more of these delectable corn cakes.
¡Buen provecho!
Colombian food offers a splendid array of flavors, make sure to also include changua, buñuelos, ajiaco, arepas, bandeja paisa and arroz atollado to your list of food to taste.
Some posts on this site contain affiliate links, meaning if you book or buy something through one of these links, I may earn a small commission (at no extra cost to you!).
Have you tried arepas? Leave your comment below!
If you enjoy the content, please consider liking, commenting, and subscribing. It's free, and it helps us.  Every little bit will help fund our travels and continue to bring great content to our site!
Planning a trip soon? Comment below or send me an email. I can help you plan your trip.
PIN IT FOR LATER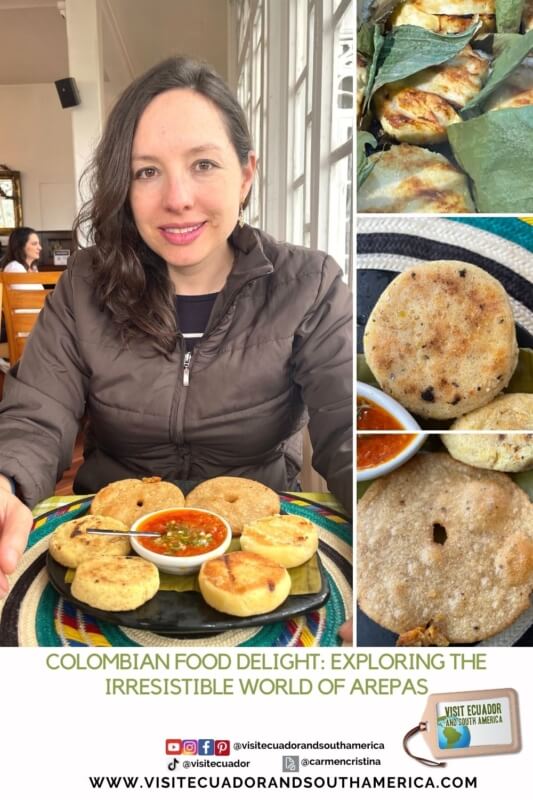 Want to Learn to make some of these dishes and many more? Gran Cocina Latina: The Food of Latin America, This book comprises 500 well-written recipes from all Spanish-speaking countries in Latin America, providing great information and recipes of the exciting food you can prepare at home. At the same time, you plan your visit to South America.
Don´t just dream it. Make it happen. Plan your South American trip with a local!
Take a look at this list of travel resources to plan your trip and travel in South America.
Daydreaming about your trip to South America? I share with you some useful tips & resources for a memorable trip! Order your Free Ebook.
I invite you to follow me on Facebook, Twitter, Pinterest, and Instagram. In addition, you can subscribe on YouTube. You can also send me an email to get more information or help planning your trip: info(at) visitecuadorandsouthamerica(dot)com.